Evita, the iconic musical that tells the story of Argentina's Eva Perón's meteoric and ambitious rise, hits the stage at the Orlando Shakes September 4 – October 6, 2019.
Written by award-winning playwright Tim Rice with music by the legendary Andrew Lloyd Webber, this rock opera follows Eva Duarte on her journey from poor illegitimate child to ambitious actress to, as wife of military leader-turned-president Juan Perón, the most powerful woman in Latin America.
The musical is set in Argentina, known not only for bygone political scandals but also for amazing food.
To celebrate its culinary delights and to pay tribute to the Orlando production of Evita, we're hosting an Evita-themed dinner at Orlando Meats, an Ivanhoe Village eatery known for its carnivorous and innovative menu. The dinner will take place on Thursday, September 5 from 7-9:30pm.
Since this event sold out so quickly, a second dinner with the same menu has been added for Thursday, September 19. Details and tickets here.
Chef Eliot Hillis has crafted an unmatched, four-course menu to hail the epicurean delights of Argentina. Each course will be paired with Argentinian wine, carefully curated by Digress Wine's owners Rob Chase and Bryan Kearney.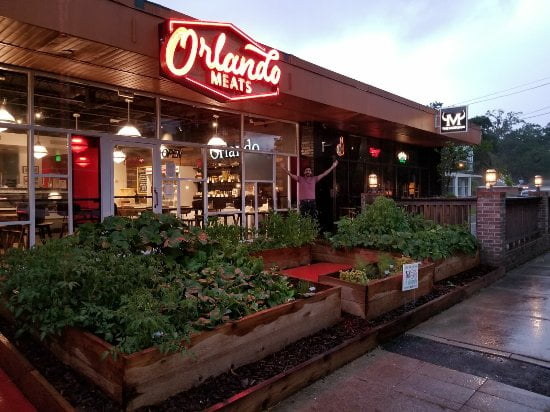 Besides enjoying a wonderful evening of food and culture, two lucky attendees will each win a pair of tickets to the Orlando Shakes production of Evita (September 4 – October 6, 2019).
DETAILS
Thursday, September 5, 2019
7pm – 9:30pm (approximate end time)
Orlando Meats
728 Virginia Dr
Orlando, FL 32803
TICKETS
Tickets are $60 per person, including four courses, wine pairings and a raffle ticket for the Evita ticket drawing.
Tickets can be purchased here: https://evita-themed-dinner.eventbrite.com
Please note: space is limited for this exclusive event. Be sure to secure your tickets quickly to avoid disappointment.
Hope to see you there!