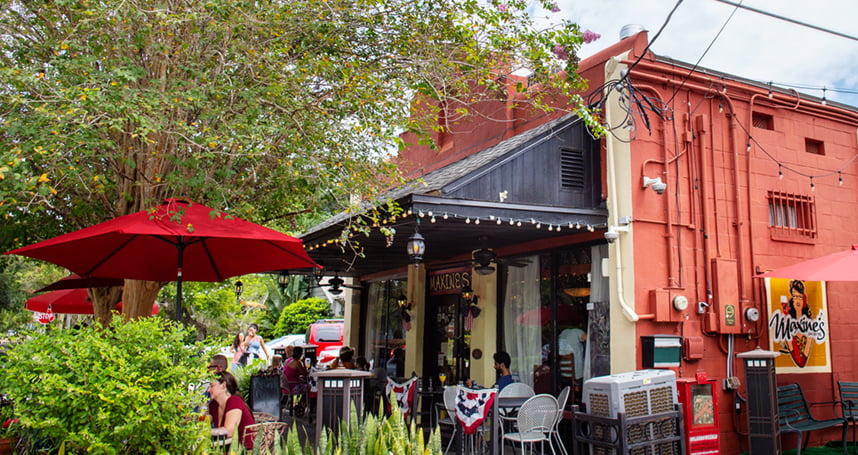 A local favorite hiding in plain sight in a residential neighborhood surrounded by the Thornton Park District, Colonialtown and The Milk District, Maxine's on Shine is no secret among Orlandoans. Especially those who love to brunch. Yet its popularity doesn't take away from the eatery's signature charm, including the funky vibe, fantastic menu and retro details.
With live music on the weekends, periodic variety shows and a romantic atmosphere, it's a no-brainer for date nights. By day, the weekend Rejuicination Brunch offers a welcome reprieve from the stresses of the workweek, perfect for setting the tone for a relaxing weekend to come.
Served Fridays, Saturdays and Sundays from 10am-3pm, brunch features live music, an assortment of hearty dishes, and all of your favorite brunch libations including sangria, mimosas, and likely the biggest Bloody Marys you've ever seen in your life.
DRINKS
Maxine's on Shine offers classic brunch drinks in a variety of sizes depending on how much rejuvenation you need.
Mimosas come in an assortment of flavors like the quintessential OJ, cranberry, grapefruit, and pineapple. Or, go for organic grape or pomegranate juice.
I loved the red sangria (go for the $8 medium size) spiced with cinnamon. It almost tricked me into thinking pleasant fall temperatures are near. Oh and forget wine glasses and pint glasses, Maxine's serves their brunch concoctions in funky stemmed mason jars.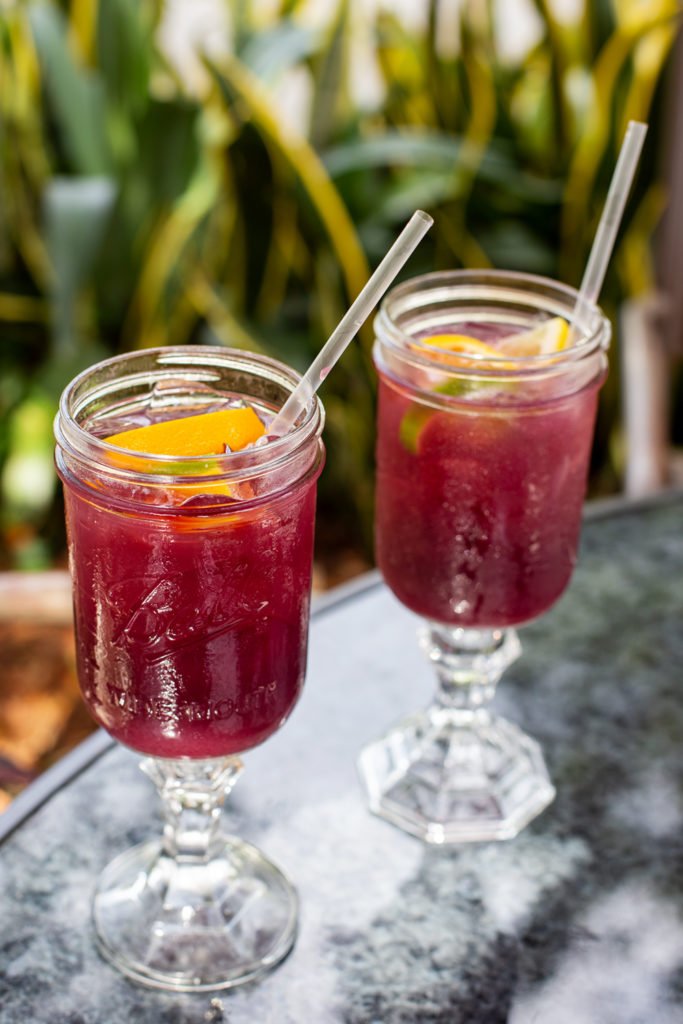 If you're in need of something bigger and stronger after the workweek, go for the gigantic (and I mean gigantic) Bloody Mary. The $10 treat is made with house Bloody Mary mix and vodka, garnished with a salted rim, pasta straw and a skewer with assorted goodies. An alternate Bloody Mary variety comes with a beer floater, bacon stir stick and shrimp cocktail garnish. You really can't go wrong here.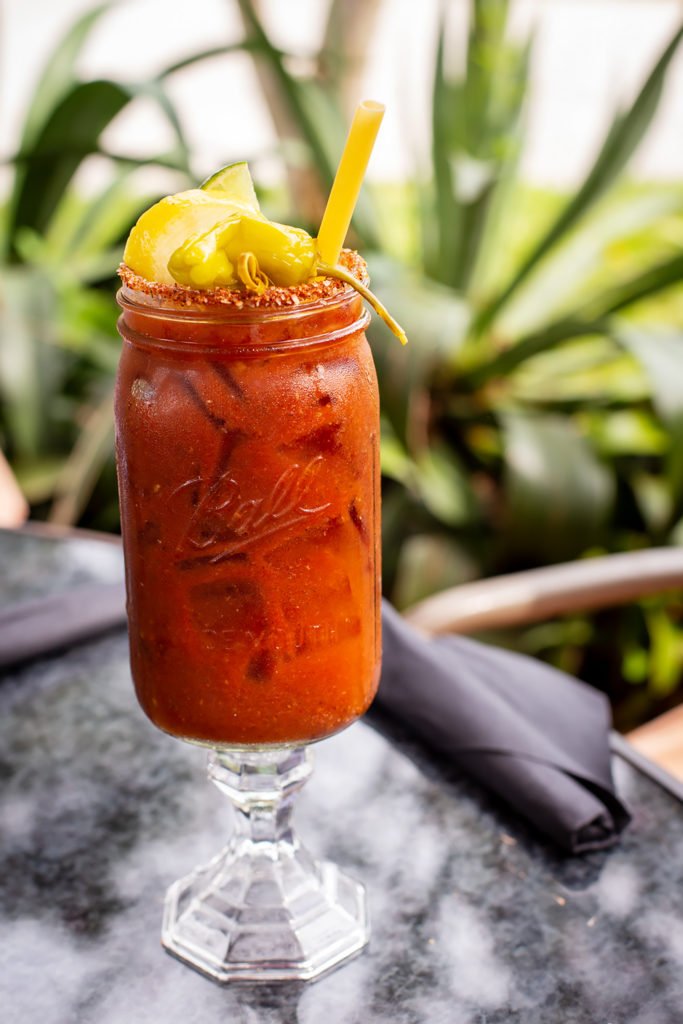 FOOD
We kicked off our meal with a cheeseboard to share, because why not? For $18, you can pick an assortment of three cheeses from the current list. Your selection comes served with fruit, crackers, bread, meats and nuts.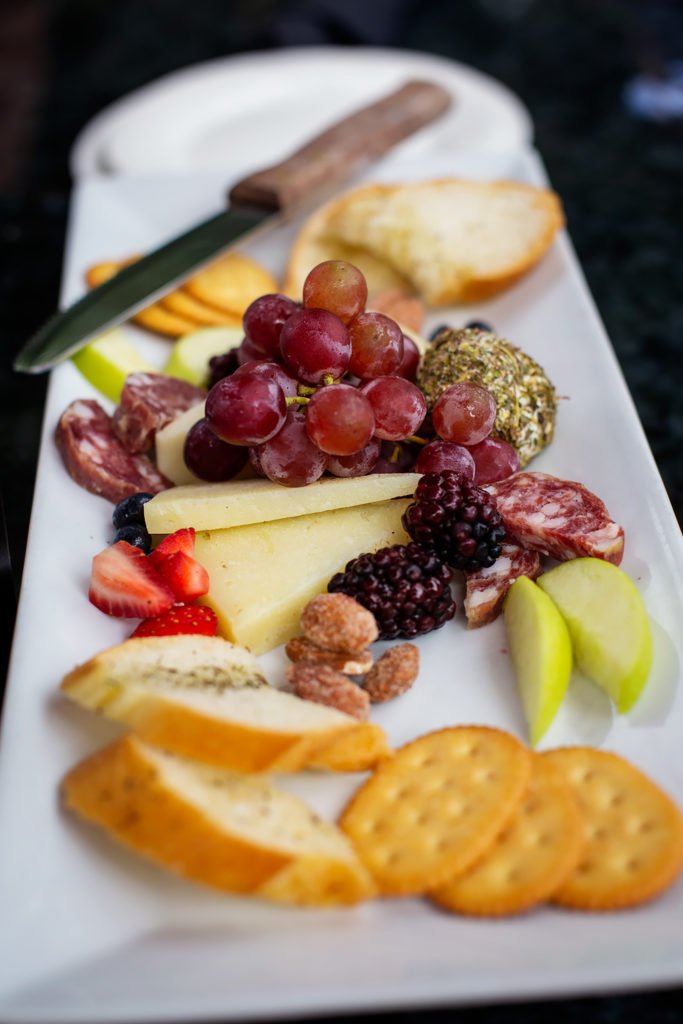 For the main course, choose from the featured specials for the week or the mainstay brunch menu full of comforting classics. The portion sizes are generous so you've got no risk of leaving hungry.
I dove full force into my hefty plate of Maxine's signature chicken & waffles, smothered in savory sage-sausage gravy with scrambled eggs on the side. Yes, you'll want a nice long nap afterwards, but no regrets.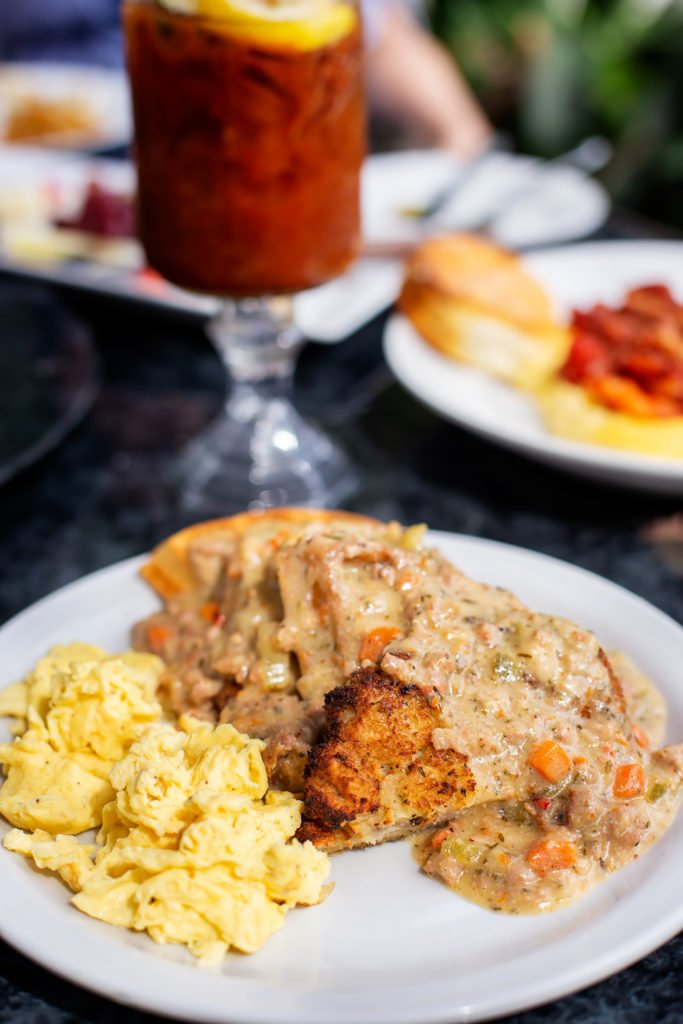 My brunch companions and I also tried the delectable maple-bourbon glazed ham steak (not a single bite left behind), a DIY omelet (creative varieties on the menu include brie, shrimp and bacon; and Cajun lumberjack among others), and the shrimp and polenta with shrimp, Andouille sausage, tomato Creole, and a biscuit on the side.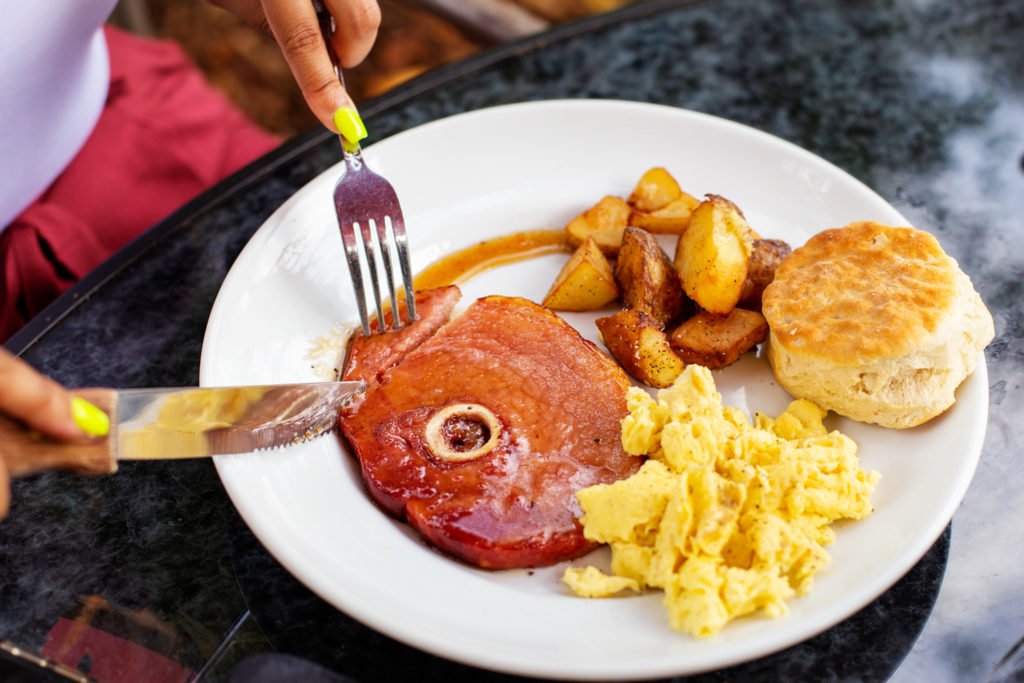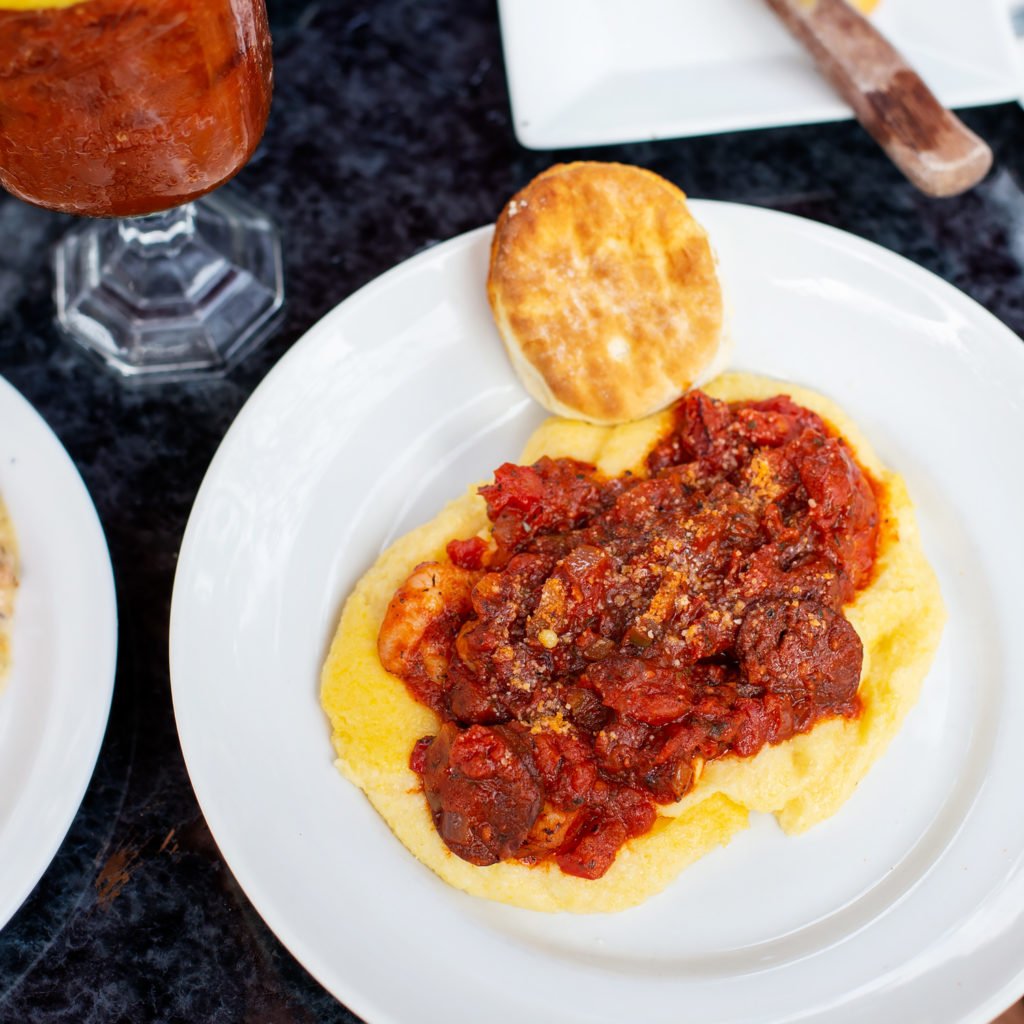 DETAILS
Brunch is available Friday – Sunday from 10am-3pm.
Maxine's on Shine
337 N Shine Ave
Orlando, FL 32803
407-674-6841
https://maxinesonshine.com
For more brunch ideas, read our guide to the Best Restaurants for Brunch in Orlando and check out the rest of our Brunch Buzz series.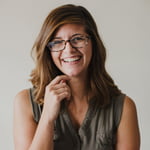 About the Author/Photographer:
Stephanie Patterson is a talented professional food and travel photographer and writer with a passion for creativity, the beach and great eats. When she's not taking photos or writing, you can find her exploring the state for her Florida travel blog, Travel Taste Click. Find her online at www.spattersoncreative.com and www.traveltasteclick.com.
All photos by Stephanie Patterson unless otherwise noted