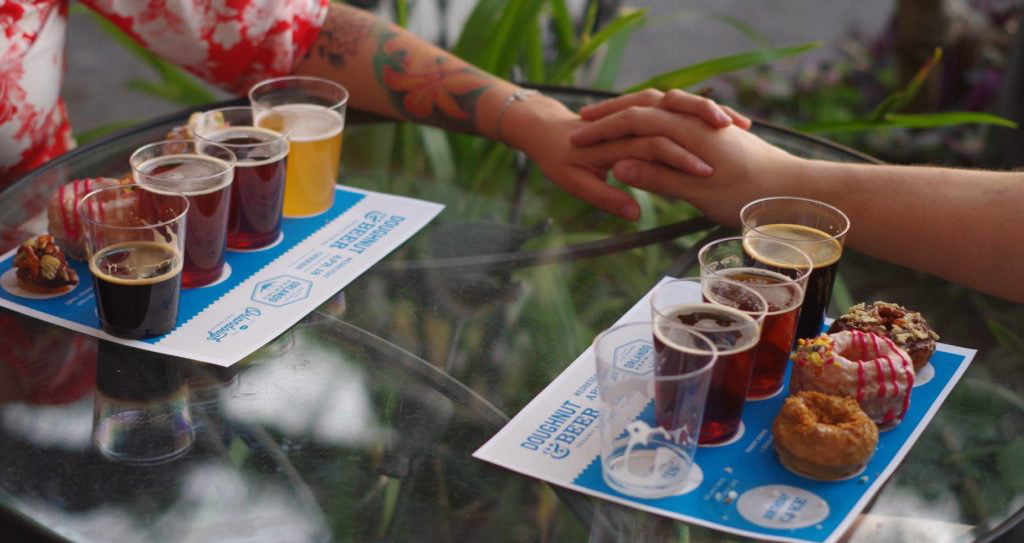 This content is proudly supported by Aggressive Appliances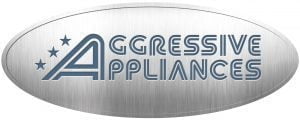 There are so many fun classes happening around Orlando. Try a new dance class, learn a new recipe or make something perfect for Fall. Here are our top picks for Orlando workshops + classes happening this September 2019.
WHERE TO TAKE ORLANDO WORKSHOPS + CLASSES:
ACTIVE CLASSES
Tahitian Choreography Class
Every Wednesday in September, 8:15pm
YogaMix Orlando
Come learn the beautiful art of Ori Tahiti! You learn proper Tahitian dance technique, drills, and fun jungle-themed choreography to "Mataloa" by Te Vaka.
$15
Hip Hop for Beginners
Every Thursday, 7pm
DGBEK Studios
Learn a choreographed dance to the latest hits and get a great workout in.
$10
Yoga in the Garden at Mead Botanical Garden
Every Saturday, 9am
Mead Botanical Garden
Connect with yourself and nature during this weekly yoga class at Mead Botanical Garden.
$10
Goat Yoga Downtown
Saturday, September 7, 11am
YogaMix Orlando
Don't miss this experience which includes an all levels yoga flow, with a gaggle of goats and photo op for all attendees.
$36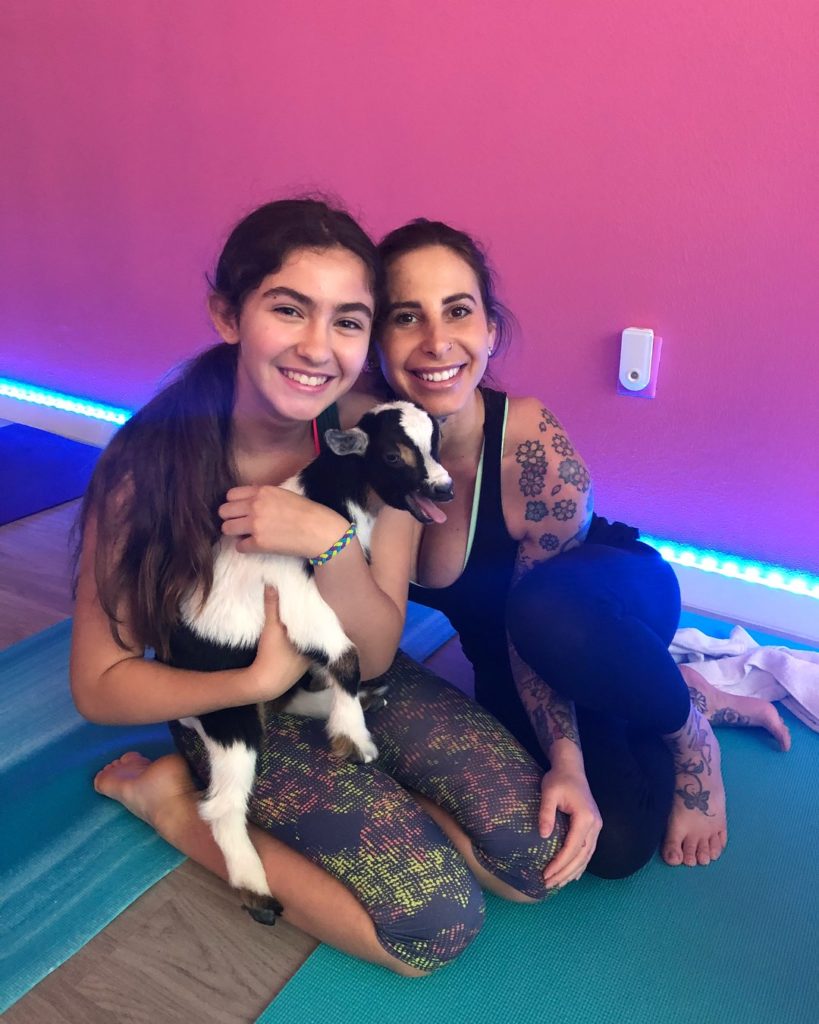 Planks, Paddleboards & Pints
Saturday, September 7, 5:30pm
Paddleboard Orlando
30-minute core workout with Forte Fitness followed by a one-hour sunset paddleboard session on Lake Killarney with Paddleboard Orlando. After your hard work, enjoy a well deserved beer together.
*If there is inclement weather, class will be rescheduled for the following Saturday.*
$40
Rooftop Zumba
Monday, September 9, 6:30pm
Balcony Orlando
Come enjoy an instructor-led Zumba class while taking in beautiful views and a breath of fresh air.
$7
Orlando Ballet Heels Class
Tuesdays September 17 – November 5, 7pm
Orlando Ballet School
A class for all levels aimed at getting the dancer feeling foxy. Class consists of a warm-up, stretch, across the floor, improvisation, and choreography.
*Check out the full list of weekly classes offered by Orlando Ballet, including Yogalates, Barre Fitness and more.
$15
Yoga Under the Stars & More
Friday, September 20, 8:30pm
Orlando Brewing
1 pint of beer + 1 hour of all-levels yoga taught by Sarah Burnett, aka ACROSARAH.
$12 in advance; $14 walk in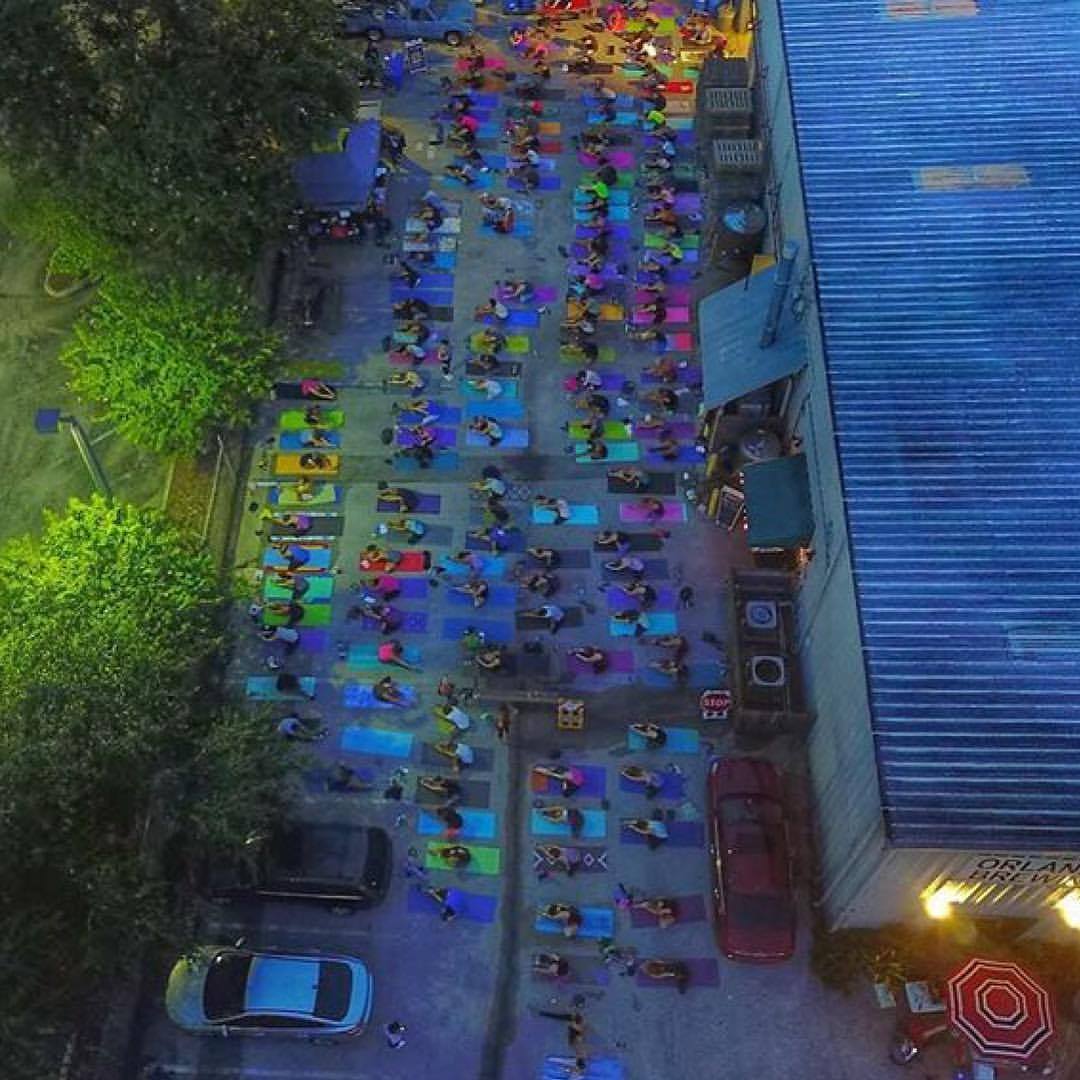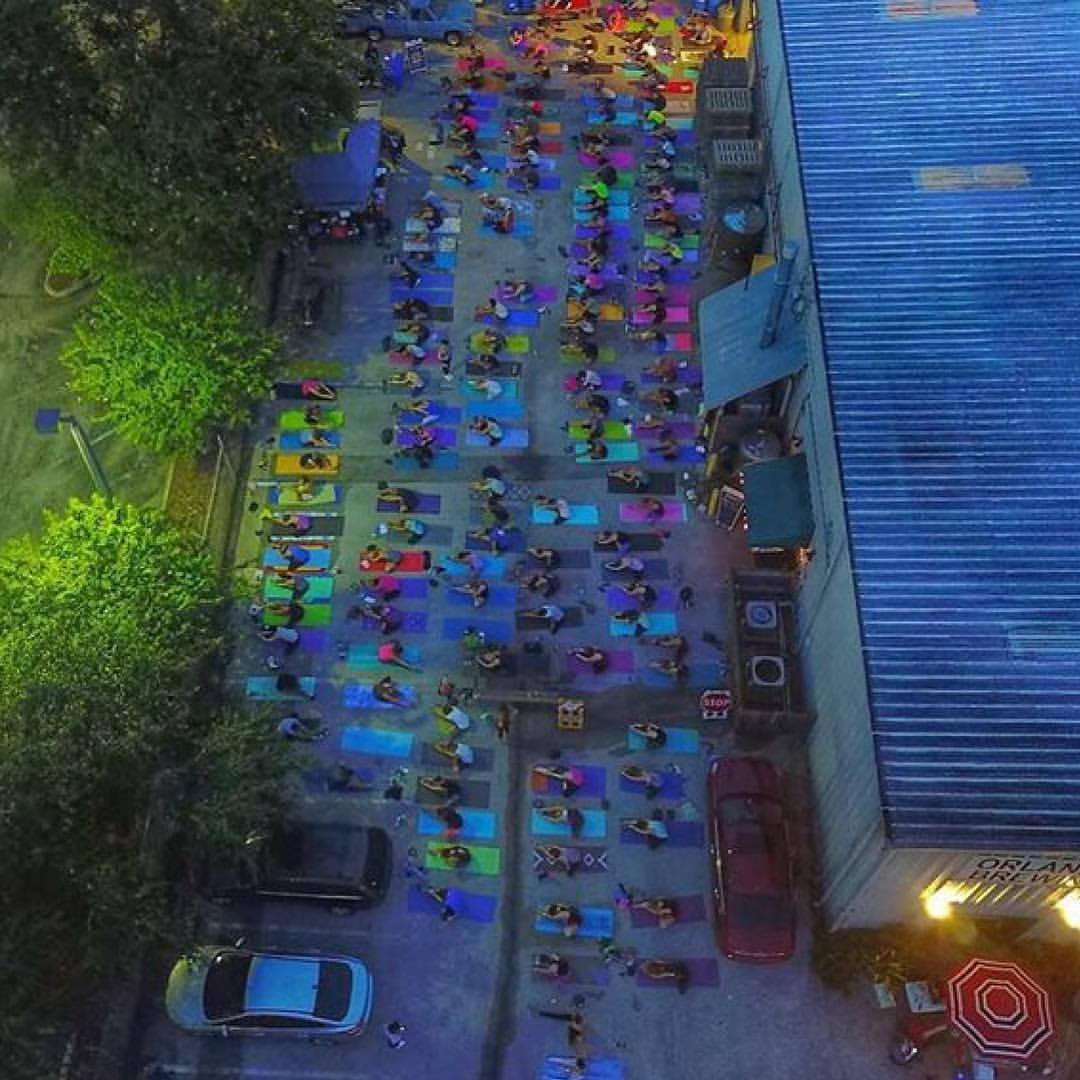 Bollywood Dance Party Workout
Saturday, September 21, 1pm
Peaceful Peacock
One can expect to learn an amazing high energy routine filled with slow-fast movements, graceful gestures and basic Bollywood moves.
$25
Rooftop Yoga
Tuesday, September 24, 6:30pm
The Balcony Orlando
Come enjoy an instructor-led yoga class while taking in beautiful views and a breath of fresh air.
$7
Yoga in the Mennello Museum Sculpture Garden
Sunday, September 29, 9am
Mennello Museum of American Art
Start your Sunday morning out blissfully with a relaxing lakeside flow.
$10
COOKING + DRINK CLASSES
Couples Cooking: Italian Restaurant Favorites
Tuesday, September 3, 6pm
Publix Aprons Cooking School – Dr. Phillips
Learn how to make amazing Italian restaurant style dishes in the comfort of your own home.
$100/couple
Tasty Vegan Desserts
Wednesday, September 4, 6pm
Publix Aprons Cooking School – Winter Park
Learn how to make some of your favorite tasty treats vegan-style.
$45 per person
Girls' Night Out Bubbles + Truffles Pairing
Thursday, September 5, 7pm
Peterbrooke Chocolatier Winter Park
Sip a glass (or two!) of bubbly and enjoy a chocolate dipped strawberry as you decide which limited edition truffles you will dip into your choice of milk or dark chocolate to take home.
$35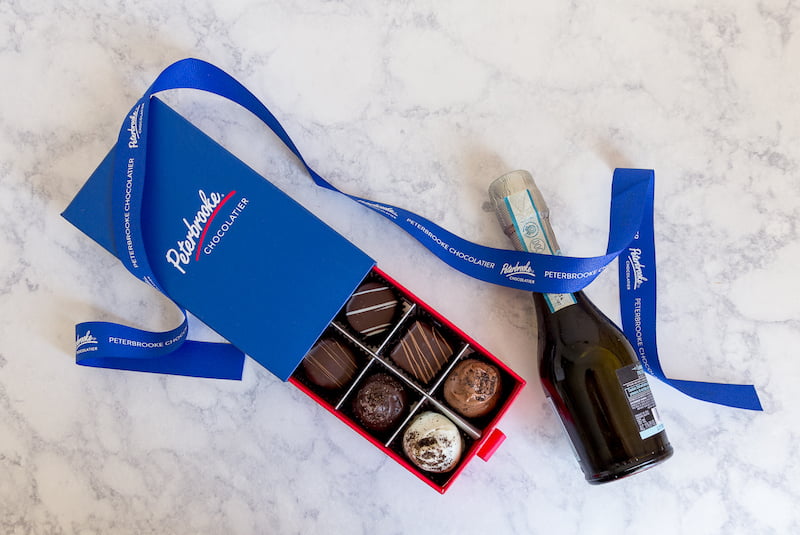 The Nutty Peanut and Beer Pairing
Thursday, September 5, 7pm
Orlando Brewing
Enjoy our perfectly paired organic brews and peanut- buttery treats. This pairing includes four super-boosted craft nut butters paired expertly with four organic beers.
$20 per person
Fermentation Workshop with Orlando Meats
Thursday, September 12, 7pm
Brew Theory
You'll learn the history of fermentation around the world, relatable and related ferments, how to create a cozy habitat, safety notes and care, and what to look for to eat your fermented veggies.
$40
Date Night: French Bistro
Friday, September 13, 6:30pm
Truffles and Trifles
Cook alongside your date and try out some French style recipes!
$150 per couple
An Evening with Sheryl Yuengling & the Yuengling Brewery
Friday, September 13, 6:30pm
Publix Aprons Cooking School – Winter Park
Join Sheryl Yuengling, 6th Generation co-owner of D.G. Yuengling & Son, Inc., for an evening of great beer, Chef inspired food pairings and a personal perspective on America's Oldest Brewery.
$45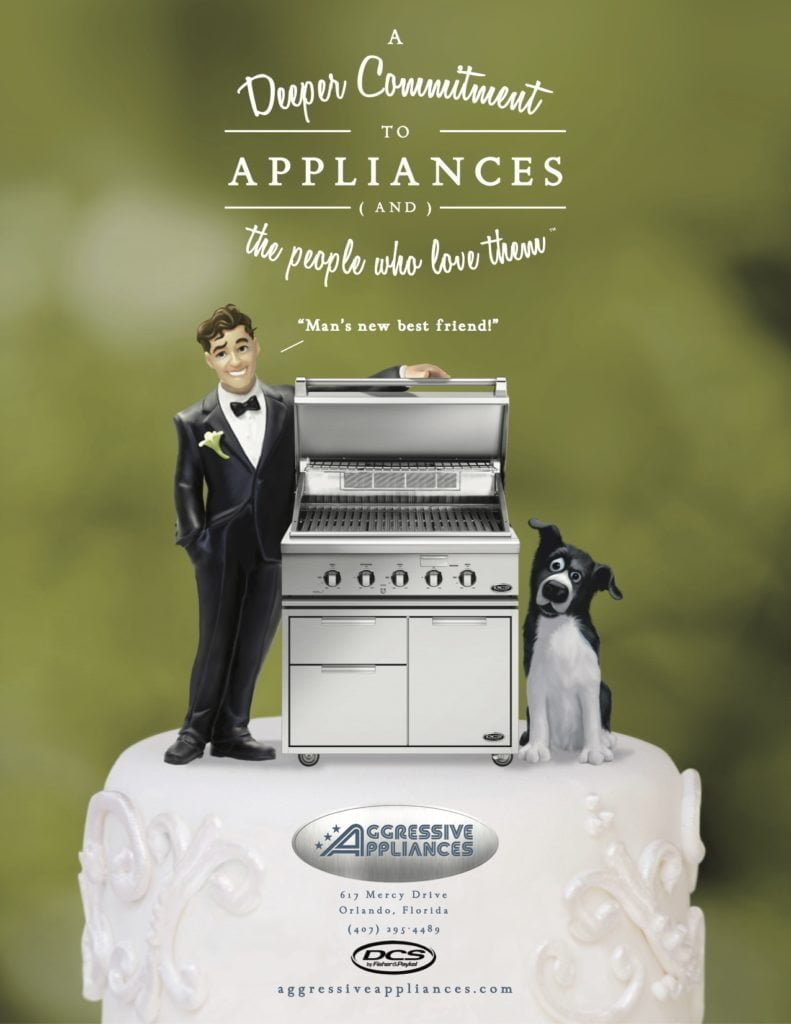 An Evening of Elegance
Saturday, September 14, 6:30pm
Publix Aprons Cooking School – Winter Park
Come watch as Aprons Cooking School Chefs pull out all the stops and show you how to create culinary masterpieces in your own kitchen.
$55
Rum Cocktails
September 14 and 21, 3:30pm
Bitters & Brass
Enjoy working at a personal cocktail station as you learn the history behind the drinks. From preparation to execution, examine the reasons behind each step, including proper jiggering, choosing the correct ingredients and using the right garnish to complement your cocktail. Each class is uniquely themed.
$50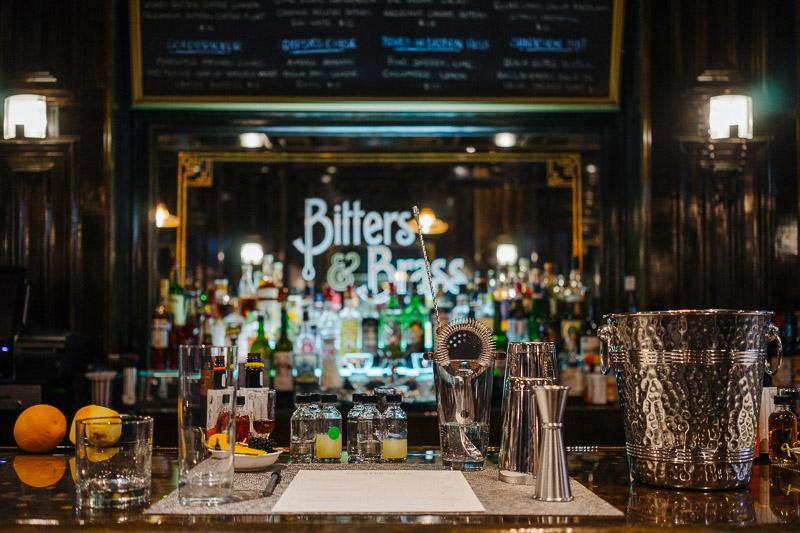 Cooking From Scratch: Fresh Pasta
Saturday, September 14, 11am
Leu Gardens
You'll learn the secrets to preparing the dough, plus you'll work together to create pastas such as ravioli, tagliatelle, and more. Then you'll pair them with a selection of delicious sauces.
$65 per person
Sushi 101
Wednesday, September 18, 6pm
Publix Aprons Cooking School – Dr. Phillips
Learn the basics of making perfectly seasoned sushi rice, forming sushi rolls and nigiri using all the classic sushi ingredients like nori, wasabi, sushi rice, and pickled ginger.
$55
Doughnut and Beer Pairing
Wednesday, September 18, 7pm
Orlando Brewing
Dig into sweet & savory organic mini doughnuts from Orlandough paired perfectly with four Orlando Brewing organic brews.
$20
Ice Cream and Wine Pairing with The Greenery Creamery
September 19, 6:30, 7:30 or 8:30
Whippoorwill Beer House & Package Store
Marie, owner of The Greenery Creamery, will give an overview of the pairings and the flavors that will be brought out in both the wine and the ice cream. After she walks you through the menu, you'll be left to enjoy every bit of deliciousness that's in front of you!
$30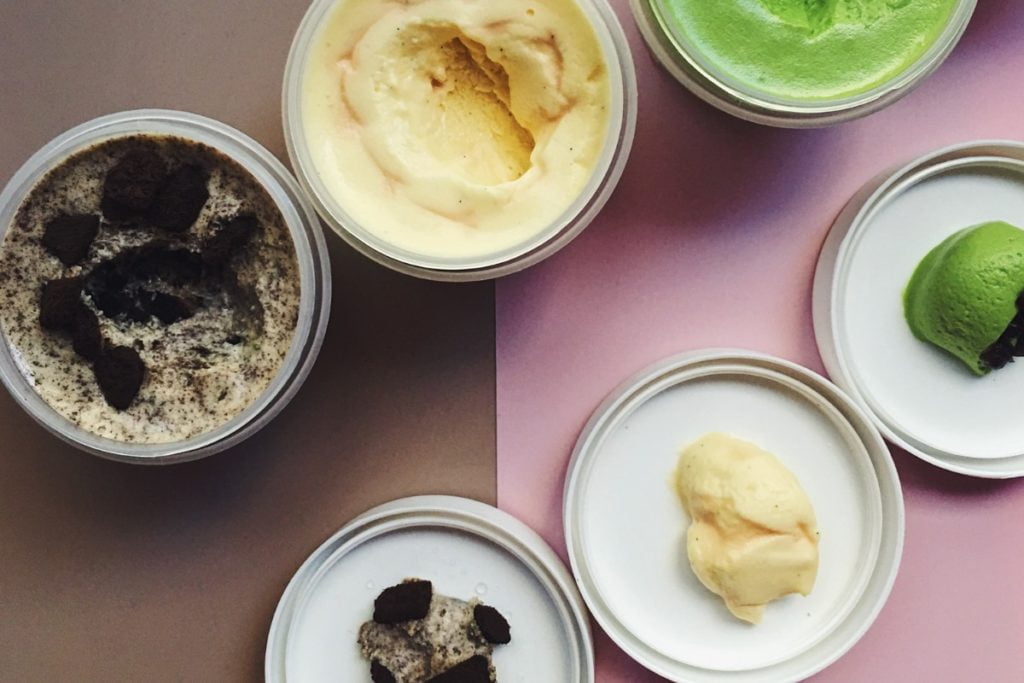 Couples Cooking: Street Eats Mexico
Friday, September 20, 6pm
Publix Aprons Cooking School – Dr. Phillips
Become inspired to make corn tortillas from scratch along with other simple Mexican-inspired dishes that will bring the flavor to the fiesta!
$100/couple
The World of Agave: Tequila Tasting – Evening Exchange
Friday, September 20, 6pm
East End Market
Tequila – we love to drink it, but don't know much about it. Come expand your knowledge (and palette).
$35
DIY Cutting Board and Crafting the Perfect Charcuterie
Tuesday, September 24, 7pm
Good Crowd
Personalize your own cutting board with a wood burner and then learn how to craft the perfect charcuterie board.
$55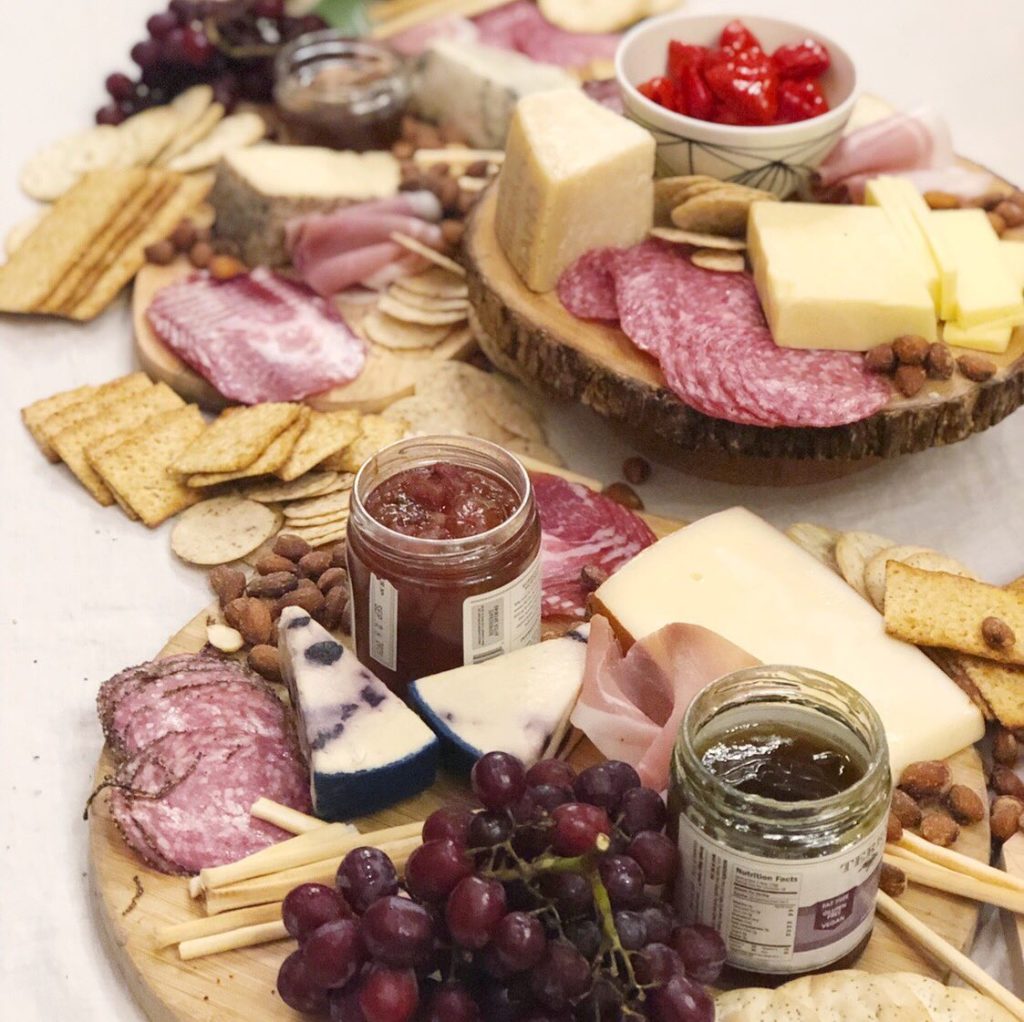 Couple's Cooking: Street Eats New Orleans
Tuesday, September 24, 6pm
Publix Aprons Cooking School – Winter Park
Take a stroll with us through the flavors of one of our favorite food destinations, all from the comfort of our Aprons Cooking School kitchen.
$100/couple
Girls' Night Out: Wine and Appetizers
Friday, September 27, 6:30pm
Truffles & Trifles
Enjoy a hands-on class learning to make an assortment of appetizers perfect for girls' night.
$60
ART CLASSES
Spirit Penny Necklace
September 4, 5 and 8, times vary
Driftwood Market
Show off your team spirit with this necklace. You will learn to stamp on metal and then shape your coins into domes so the penny and quarter will nest together.
$22
Fragrances and Flights
Thursday, September 5, 7pm
Ivanhoe Park Brewing Co
Go through the whole process from picking your base scents through the very end, where you'll wrap your bottle in leather and pick the perfect name. Beer flight included!
$45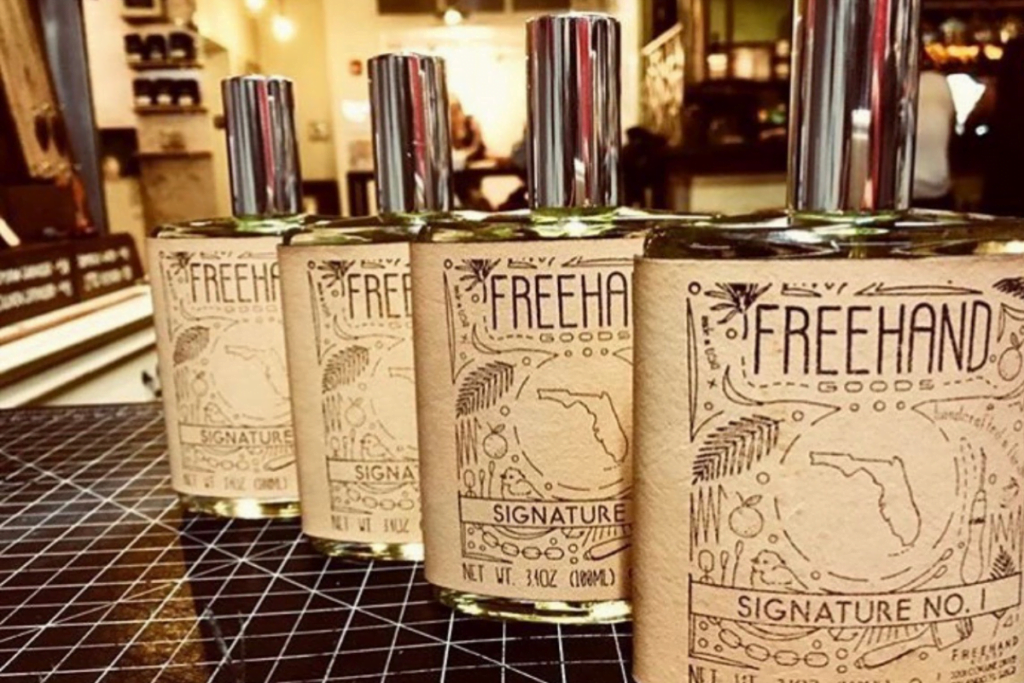 Second Sunday Macramé Series: Plant Hangers
Sunday, September 8, 1pm
Maitland Art and History Museum
MacraMAKE your very own macrame plant hanger! Learn how to tie traditional knots and create a beautiful hanging basket for your home.
$30 plus $10 materials fee
The Art of Basketry – 3-Part Class
Mondays, September 9, 16 and 23, 10am
Leu Gardens
Start with the basic basket foundation and work through upending stakes, weaving and twining until you have a completed basket to take home.
$70
Pumpkin Hanger Workshop
Tuesday, September 10, 6:30pm
Hammer and Stain Clermont
Create your own custom pumpkin hanger for Fall!
$45
Framed Pressed Flower Workshop
Saturday, September 14, 10:30am
Craft and Common
You will learn all about the art and peacefulness of pressing flowers and will make your own 4″ x 6″ framed piece. Workshop ticket includes an assortment of pressed flowers to chose for your frame & a coffee, tea, mimosa or sangria from Craft & Common.
$30
Dip Dyeing Workshop with Inkling by Kate
Saturday, September 14, 1:30pm
Good Crowd
Enjoy a fun, hands-on dip dyeing workshop at this new shop in College Park.
$25
Pour in the Park
Sunday, September 15, 10am
Blue Jacket Park
Guests will be walked through the process of creating a fluid painting on an 11″x14″ canvas OR 4 tile coasters while enjoying some fresh air in one of Central Florida's beautiful parks.
$50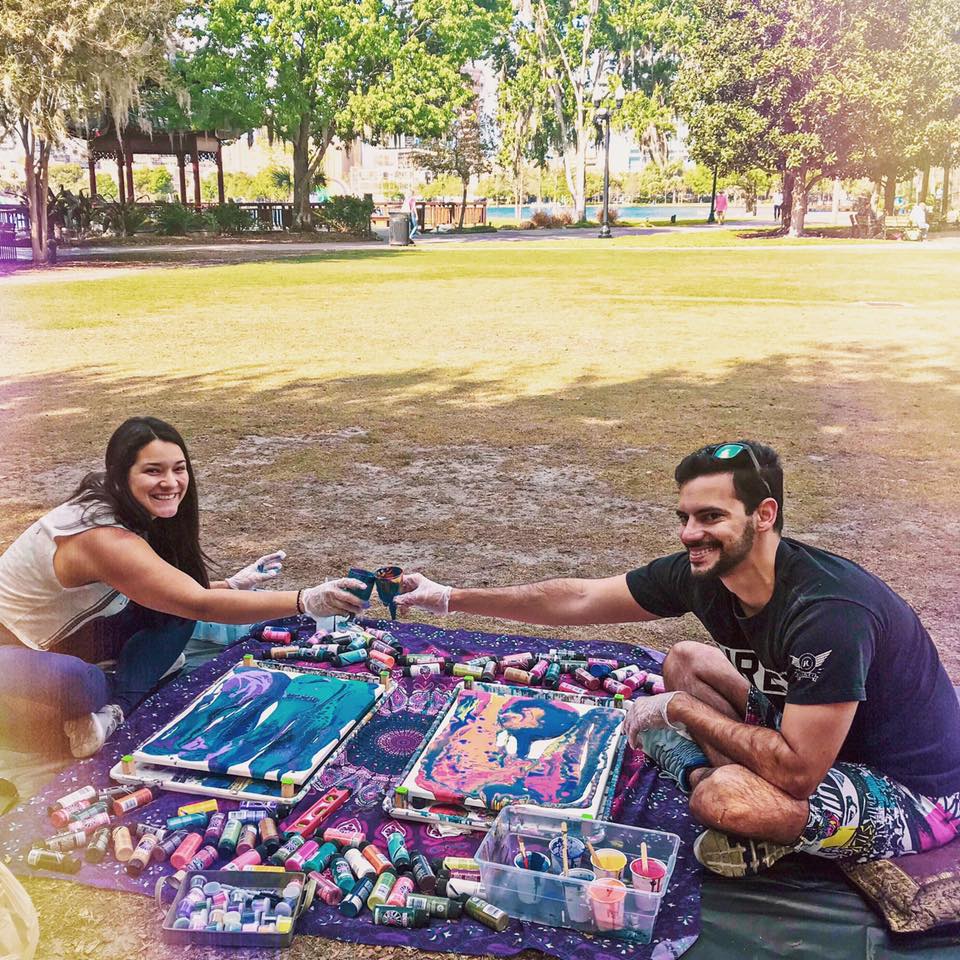 Doormat Workshop
Monday, September 16, 6:30pm
Hammer and Stain Clermont
Create your own doormat with a unique saying.
$45
Hand Lettered Acrylic Sign – Evening Exchange
Friday, September 20, 6pm
East End Market
Turn your regular handwriting into beautiful calligraphy you'll be proud of.
$30
Rosé and Macrame
Saturday, September 21, 7am
Grand Bohemian Hotel Orlando
Create your own macramé yoga strap with the talented Macrame Momma and enjoy a yoga class with Yoga Mix. This event includes all day access to the pool and fitness center.
$75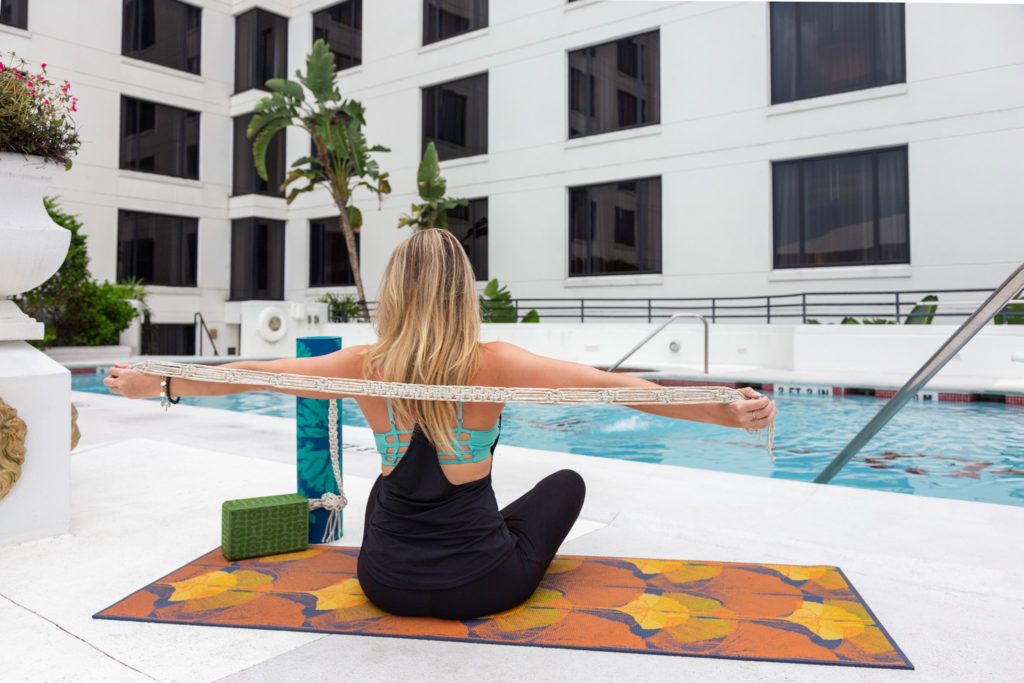 Boho Fringe Earrings
September 25, 26 and 28, times vary
Driftwood Market – Winter Garden
Have a fun time matching up colorful beads, hammering wire and making a fun swingy pair of Boho earrings that will go with any Fall outfit.
$25
Fall Inspired Watercolor Workshop
Saturday, September 28, 10am
Leu Gardens
Join us for a fun morning painting fall pumpkins, leaves and other fall nature inspired to create beautiful watercolor paintings!
$75
OTHER CLASSES + WORKSHOPS
Couch Cuddle Blanket
September 12, 14 and 15, times vary
Driftwood Market – Winter Garden
Learn the popular skill of Arm-Knitting and create this cuddly, snugly lap blanket.
$50
Fresh Floral Arrangement Workshop
Friday, September 13, 6pm
Driftwood Market – Winter Garden
Come join us for our first Fresh flower arrangement workshop in Winter Garden!
$35
Make a Tote/6 Pack Carrier
Saturday, September 14, 9am
FACTUR
This workshop will cover the basics of woodworking, starting with terminology, wood structure and safety.
$65
Couples Massage Date Night
Thursday, September 26, 6:30pm
East End Market
Massages are wonderful – when you have time to schedule them! We've teamed up with a local massage therapist to teach you and your significant other how to work out all the kinks, in the comfort of your own home!
$90/couple
Succulents Workshop
Saturday, September 28, 9:30am
Leu Gardens
Learn how to create a beautiful succulent arrangement in a hypertufa pot.
$3
Energy Meditation and Mimosas
Saturday, September 28, 10:30am
Casa Tapas
At this relaxing and invigorating class, sip on mimosas at Casa Tapas Wine Culture and meditate all morning.
$25
Know of an awesome class we missed? Share it in the comments!
Feature image credit: Orlando Brewing
Disclosure: Some, but not all, of the workshops and classes listed in this post are hosted by our valued marketing partners.