National Roller Coaster Day is this Friday, August 16, 2019, and if you're a fan of steep drops, twists and turns, and all the thrills that coasters bring, we have the perfect date night suggestion. SeaWorld Orlando is celebrating with Thrill Fest Ride Night, giving you the chance to ride your favorite coasters after hours, with the park remaining open until 11pm.
During this one night only event, you'll have the opportunity to conquer the coaster challenge, experiencing the excitement of Manta, Mako, Infinity Falls, Kraken, and Journey to Atlantis after dark. Other perks include a special Coaster Tech Talk tour all about the Mako coaster, BOGO happy hour drinks at two locations in the park, and a discount on ride photos.
All Thrill Fest Ride Night activities are included with general admission to the park (from $85/person). There is a special Buy One, Get One 50% admission promotion going on right now until August 21st! You could pre-purchase your Thril Fest tickets and take advantage of this great deal, as long as the ticket is bought in the US, Canada, or Puerto Rico.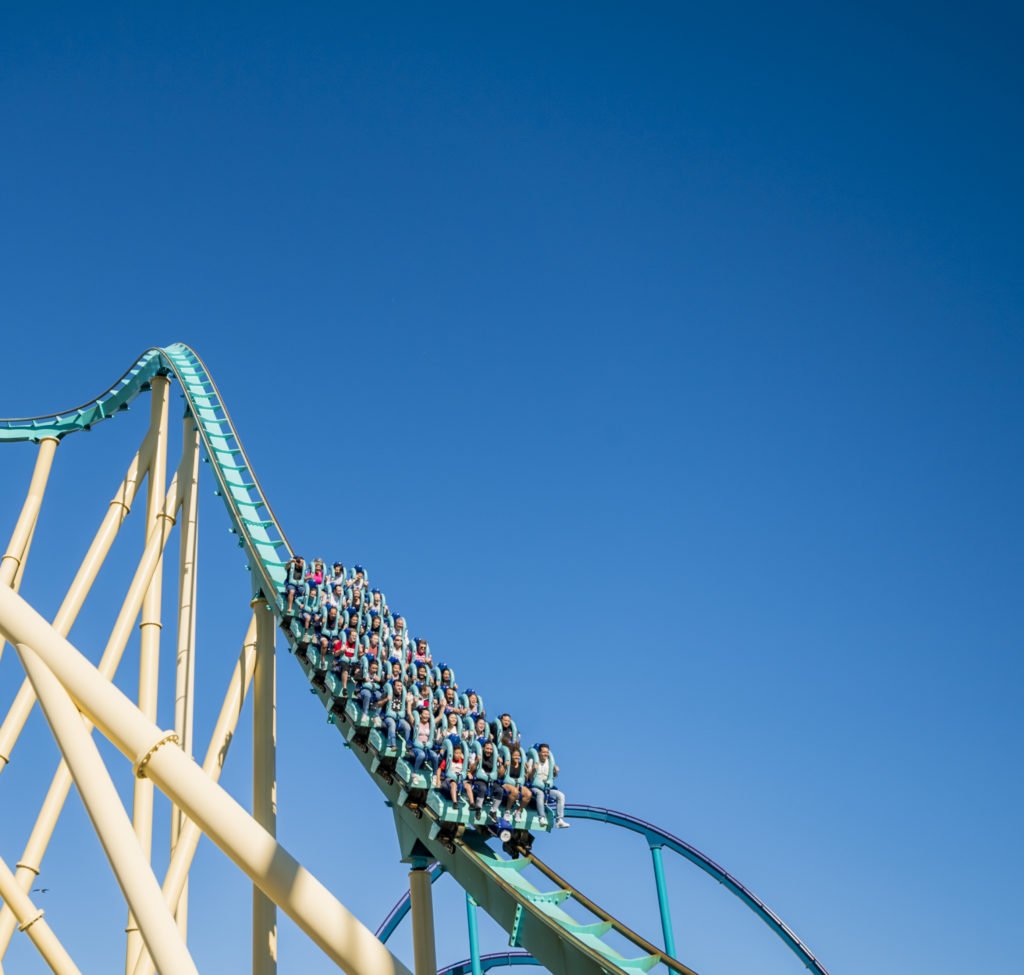 Ride Night Coaster Tech Talk
If you consider yourself to be a roller coaster enthusiast, you'll want to sign up for the behind the scenes-style tour all about the Mako coaster! You'll get to experience an exclusive "Coaster Tech Talk" with SeaWorld's Operations and Ride Maintenance team. You'll also go inside the "coaster house" to view one of the Mako trains to learn from the experts about all of its key features.
This tour will last 20-30 minutes and will be limited to 50 guests per tour, available on a first-come, first serve basis. You can experience this tour at 1pm and 2:30pm on August 16, 2019. Sign up for the tour in person at the Mako Gift Shop.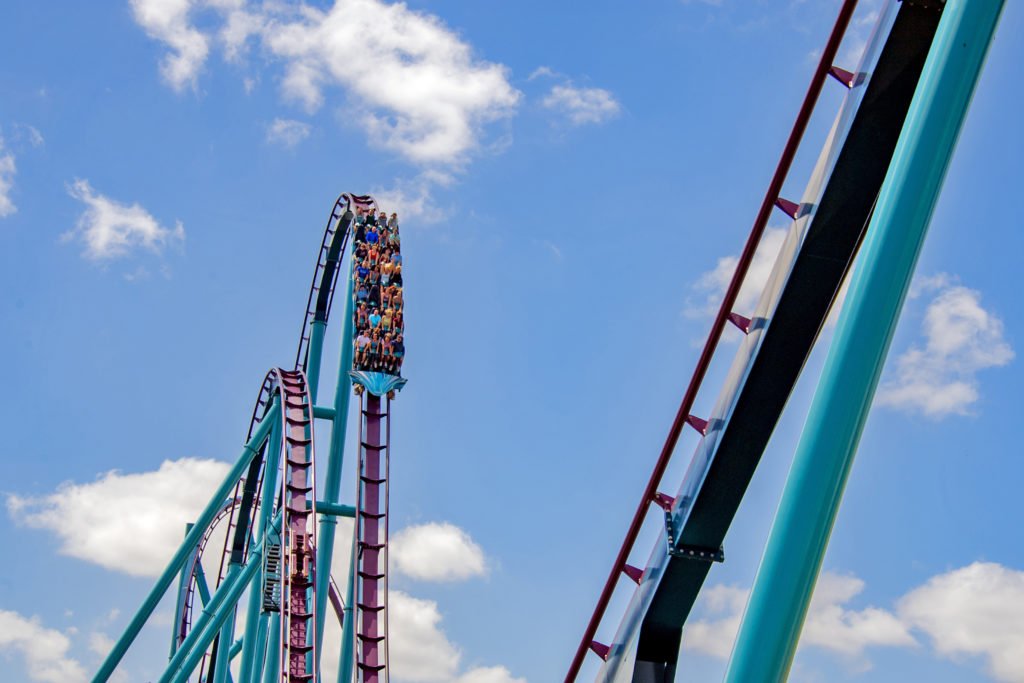 Extended Happy Hour
Head over to Waterway Grill and Flamecraft Bar to enjoy extended happy hours featuring buy one, get one free drinks from 4-11pm.
Ride Photo Special Offer
What's a coaster challenge without pics to prove it? On August 16th you'll be able to get 5 ride photos for $20, redeemable at Adventure Photo in the park.
DETAILS + TICKETS
Thrill Fest Ride Night
Friday, August 16, 2019
SeaWorld Orlando
Tickets begin at $84.99/person
For more information, park hours, and to purchase tickets and passes, visit https://seaworld.com/orlando/events/thrill-fest-ride-night.
All photos courtesy of SeaWorld Orlando