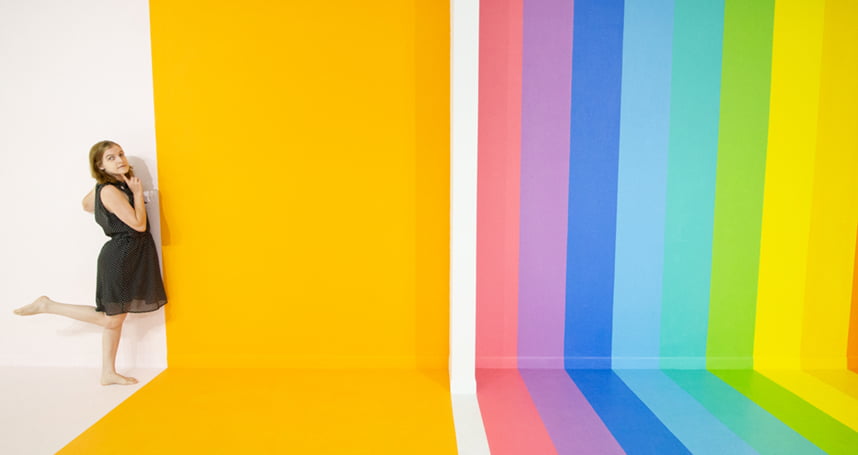 Bring your favorite person, wear your most colorful top, and make sure your phone is charged for this artsy date night! Wall Crawl is a brand new, indoor warehouse in downtown Orlando featuring 20+ rotating murals for date night selfies galore.
As soon as you walk up to this large, yellow warehouse located on Church Street, you'll notice colorful steps guiding you up to glass doors leading into a room full of rainbow umbrellas and the words "WALL CRAWL."
With more than 20 creative backdrops, you can pose with your own props or use the props provided by the venue. You'll find beach balls, miniature hot air balloons, a huge cartoon unicorn, an Orlando mural, and a "Greetings from…Wall Crawl" backdrop, all with plenty of space to take photos, selfies, staged portraits, and more.
The walls contain creations from Orlando artists, with some pieces taking months to paint.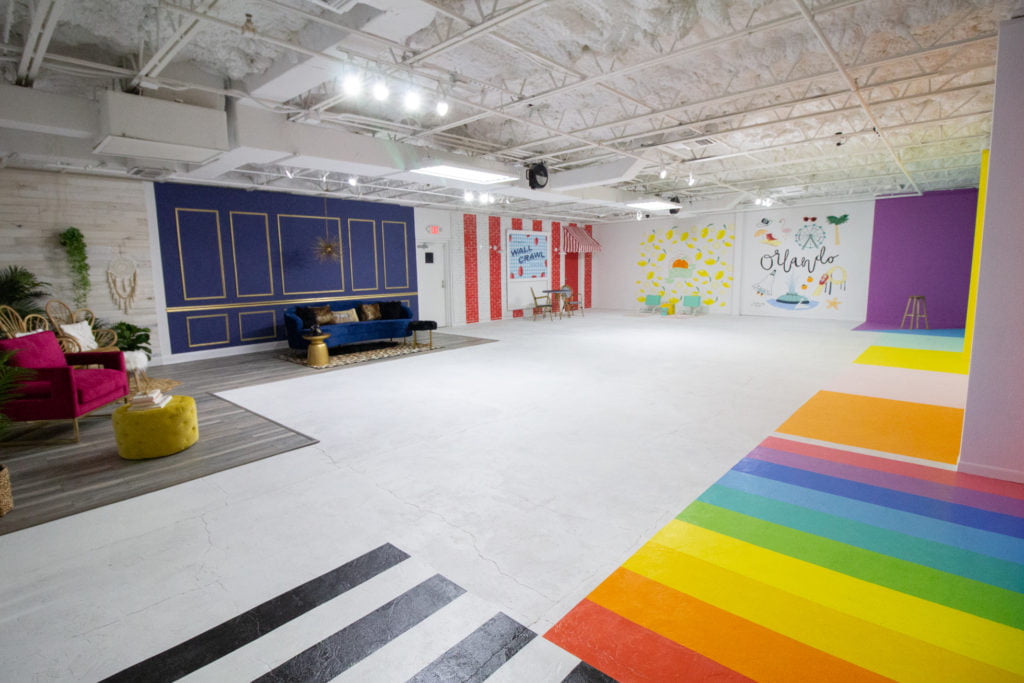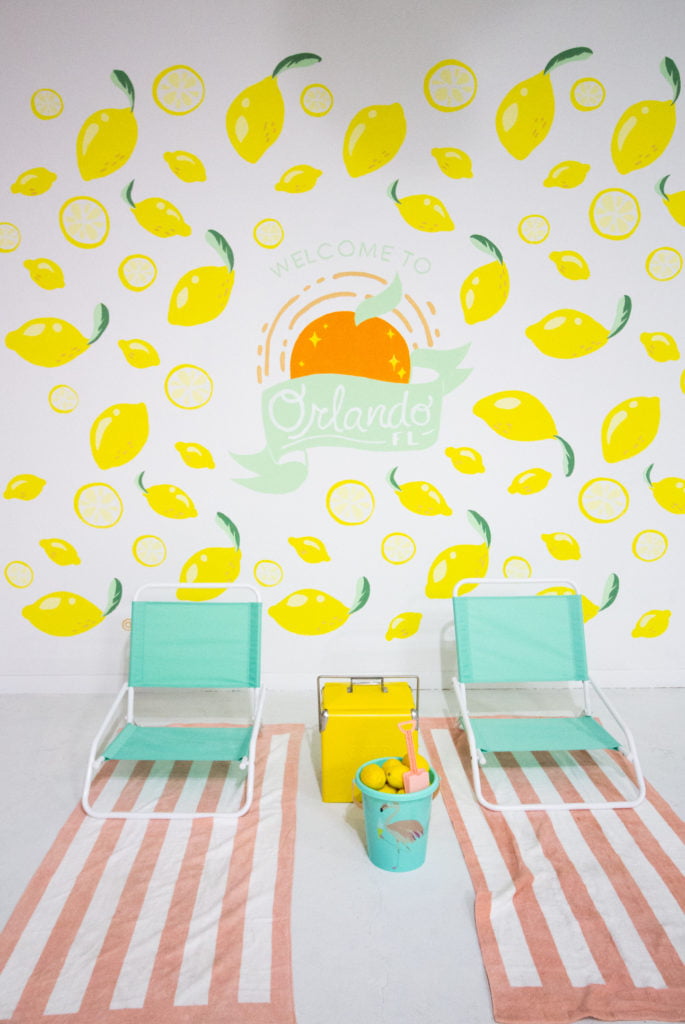 "It's a walking photo shoot. You never know where you're going to end up," Wall Crawl guest Caitlyn Wilson said.
Orlando husband and wife team Joshua and Jeanette Johnson dreamt up the space with a little bit of inspiration and a whole lot of motivation. Joshua, an Orlando photographer, was originally going to open a photo studio. As they discussed the photo studio, Jeanette, the founder and fashion blogger behind J's Everyday Fashion, suggested using some of the backdrops for her fashion blog shoots.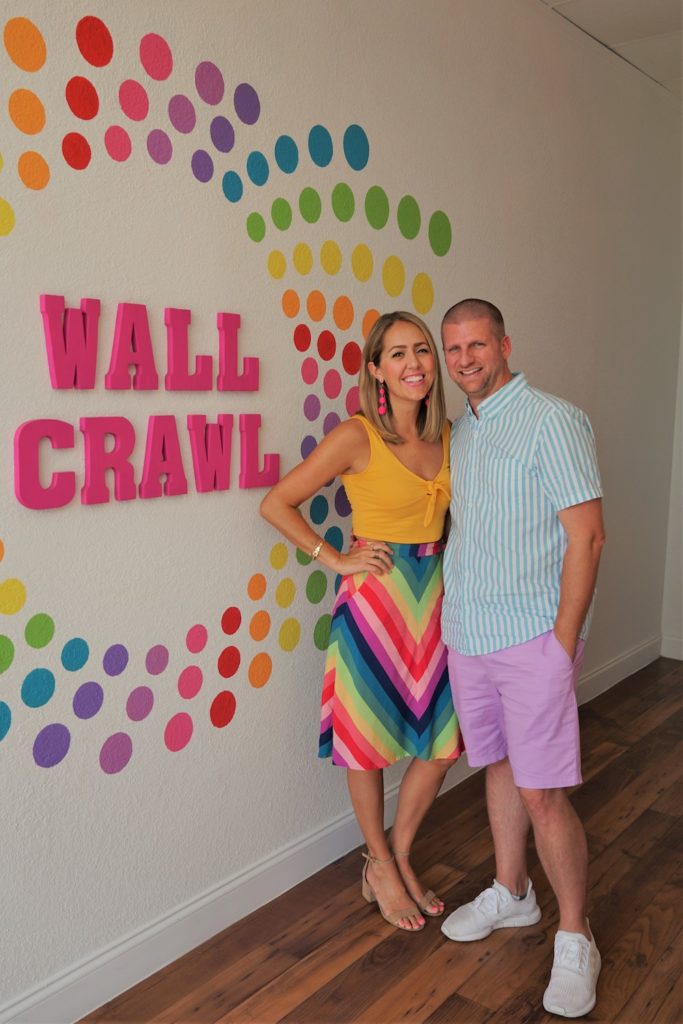 "[We thought], well, maybe we should offer those backdrops to other people, and then we should have it in downtown Orlando. It snowballed," Jeanette said.
That conversation led to bigger ideas, with the possibility of welcoming guests to enjoy such a space.
With a background in marketing, Joshua conducted market research before he and Jeanette curated Wall Crawl. Joshua spoke with guests at the Creative City Project for feedback, stopped by Craft & Common to chat with guests taking photos inside the coffee shop, and asked nearly 200 people to candidly answer, would you come to this Wall Crawl, and how much would you be willing to pay?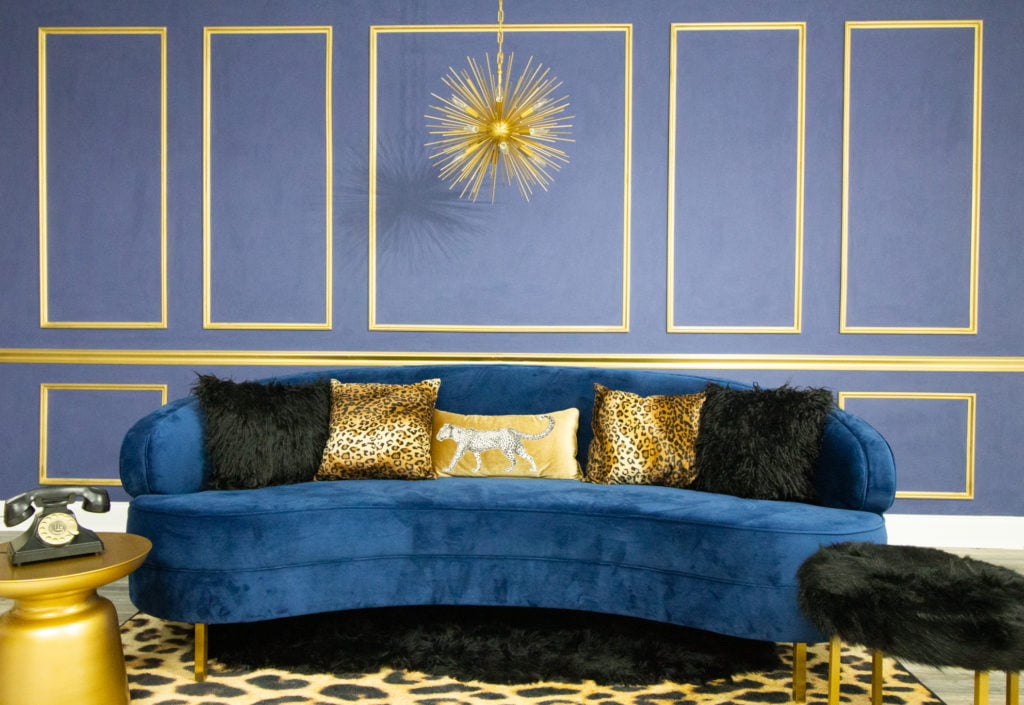 How it works
General admission is affordable at $25 per person with optional print photo packages available.
30 people may tour the Wall Crawl at one time in increments of 45 minutes and 90 minutes. Admission includes an Instagram husband – professional photographers making it easy for couples, families, and solo adventurists to get great photos during their tour.
A quick tip: the Instagram husbands snap photos with their own cameras and may take photos with your phone as long as the phone is in a case for safety reasons. If you bring a DSLR camera, the Instagram husbands won't be able to take photos with your camera, but you can still get some great shots on your own and with your date!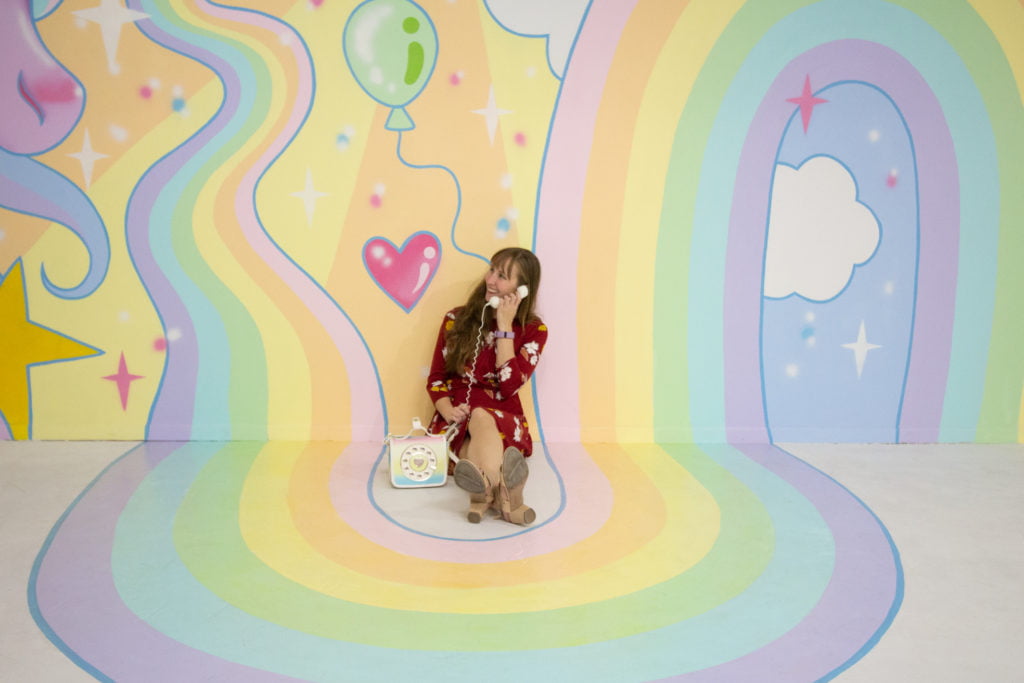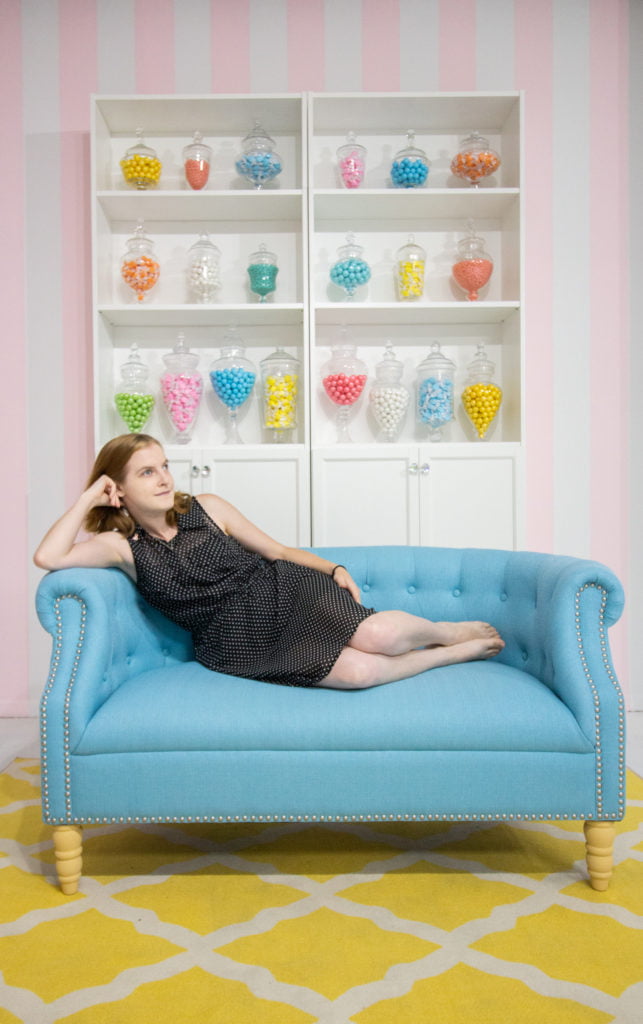 The venue will soon be available to rent for birthdays, bachelorette parties, an evening out with the office, private Wall Crawls, and, of course, date nights.
Joshua and Jeanette plan to offer themed nights for couples to participate in an activity together, such as sculpting pottery, creating your own art, and learning more about photography.
"We're both professional learners, so everything we do somehow goes back to learning something," Joshua said.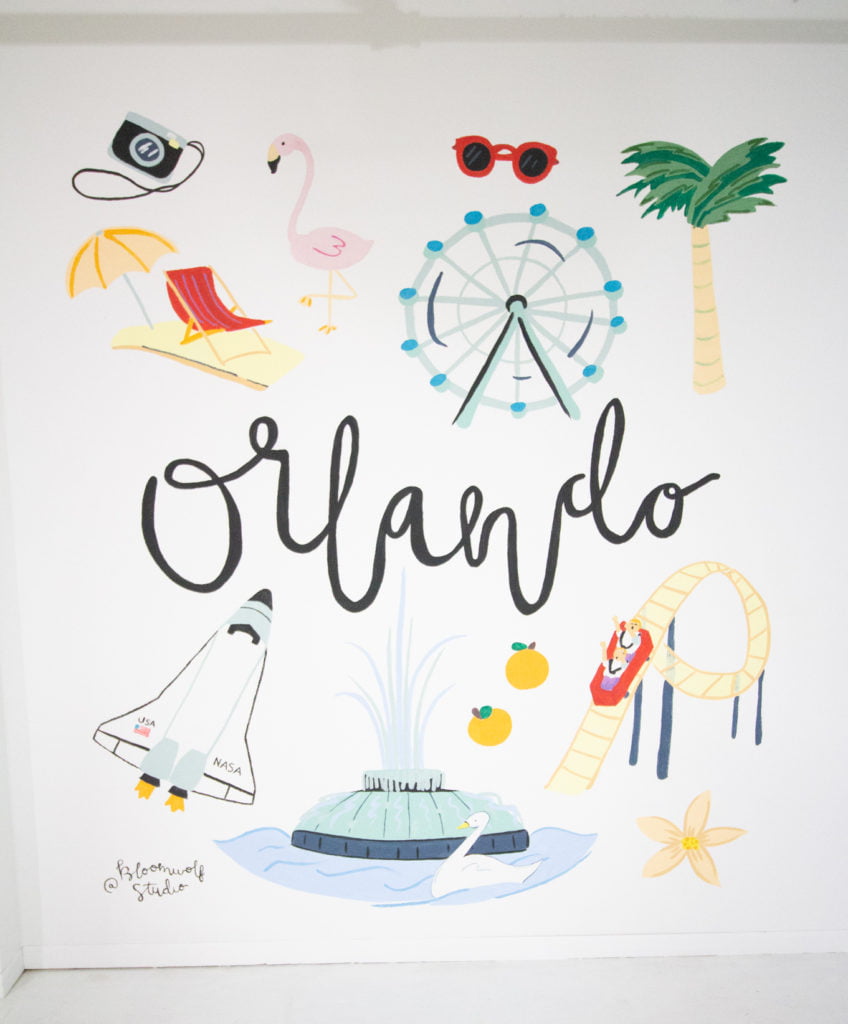 Know Before You Go
Wall Crawl is located between Amway Center and Camping World Stadium. The large (and free) parking lot next to the space resolves our downtown parking woes.
Visit the Wall Crawl website to purchase tickets online. The space is open Friday through Sunday with crawl times between 10am and 7pm.
Tickets are $25 per person. Group and family discounts are available.
Wall Crawl
1016 W. Church St.
Suite C
Orlando, FL 32805
All images by Kelly Lamano unless otherwise noted