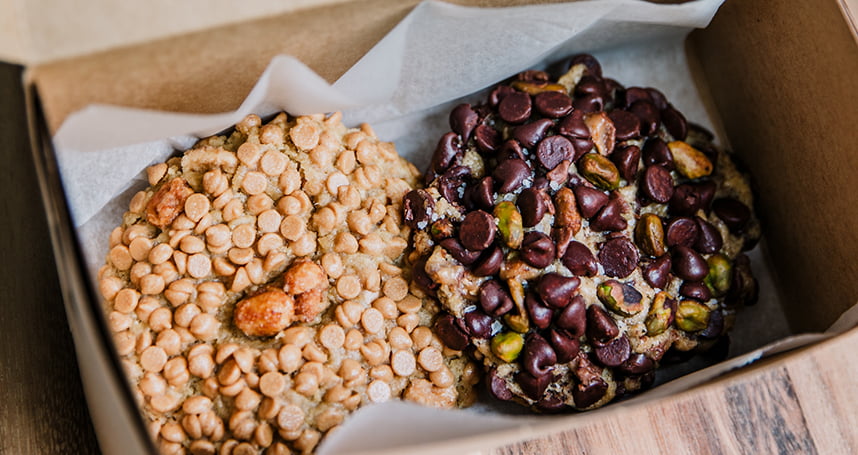 Known to Orlandoans as the unofficial "dessert district," the Audubon Park Garden District is home to a number of the city's most decadent desserts. We love a good food tour, so what better way to to savor all the goodness than by embarking on the most epic DIY dessert crawl of Audubon Park!
Dessert Crawl Stops
Gideon's has a dedicated following and it's clear to see why – other cookies pale in comparison to these decadent, 1/2-pound cookie dough marvels. Lines form daily and have been since the bakery opened their location at East End Market a few years ago, but don't let that discourage you from trying these cookies, named Earth's Best Cookie by Travel Pulse. Additionally, each month Gideon's ushers in a limited-time flavor, and we are ready for our team favorite – October's Frankenstein cookie.
TIP: Arriving early, and preferably on weekdays, is the most effective way to get your hands on your favorite flavor.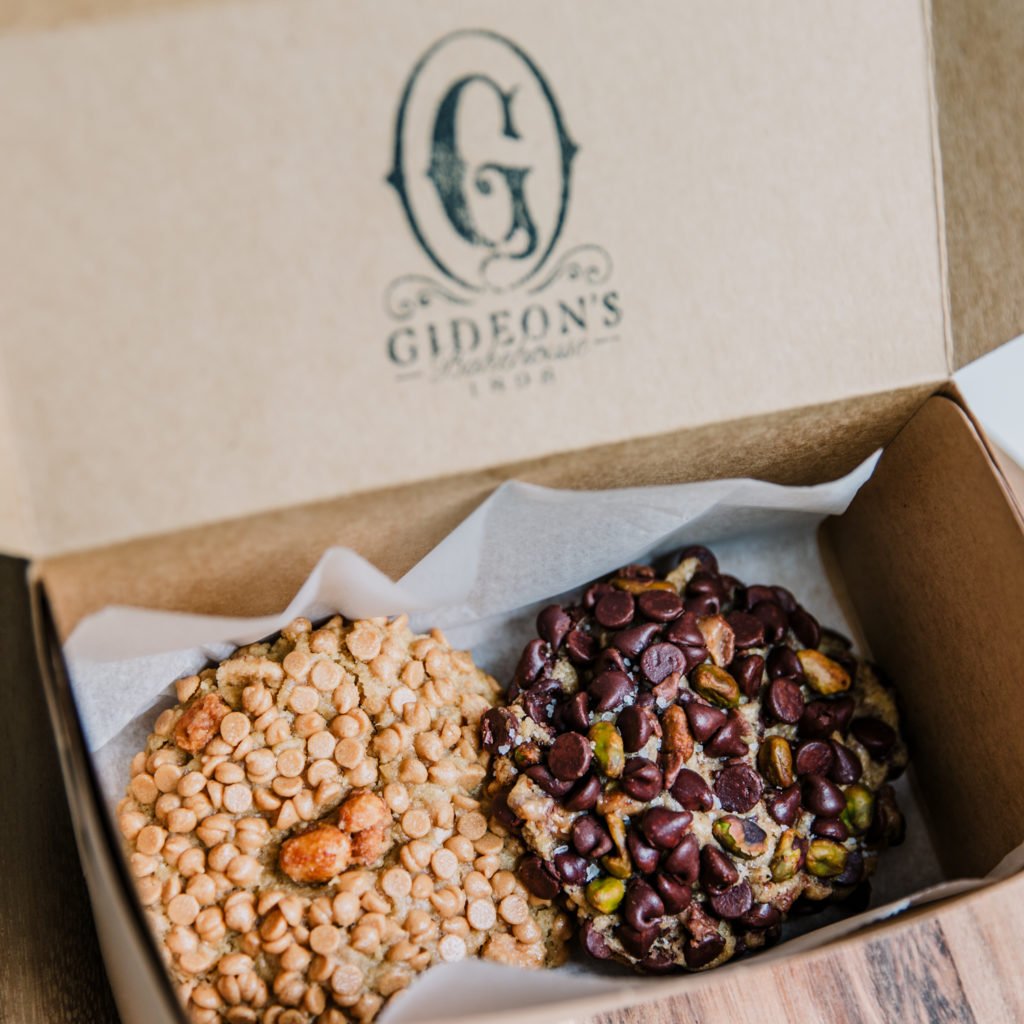 You've probably had Old Hearth's breads already as they can be found all over the city's local restaurants, but Olde Hearth Bread Company is a lot more than simply a bread supplier. From scones to muffins and tarts, any of their pastries pair perfectly with a Lineage coffee.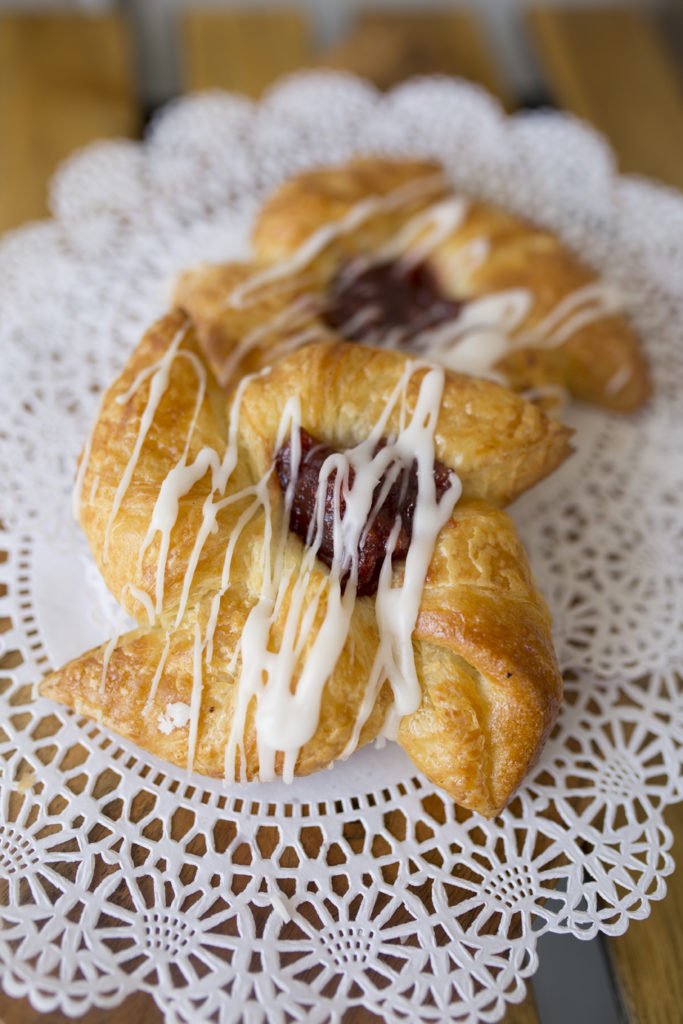 Primarily known for their ramen and Korean fried chicken wings, you'll also find Domu's popular soft serve ice cream all over Instagram. The flavors are inventive and rotate regularly, with varieties like Vietnamese Coffee, Black Belgium and Horchata. Check Domu's social media accounts for up to date flavor information.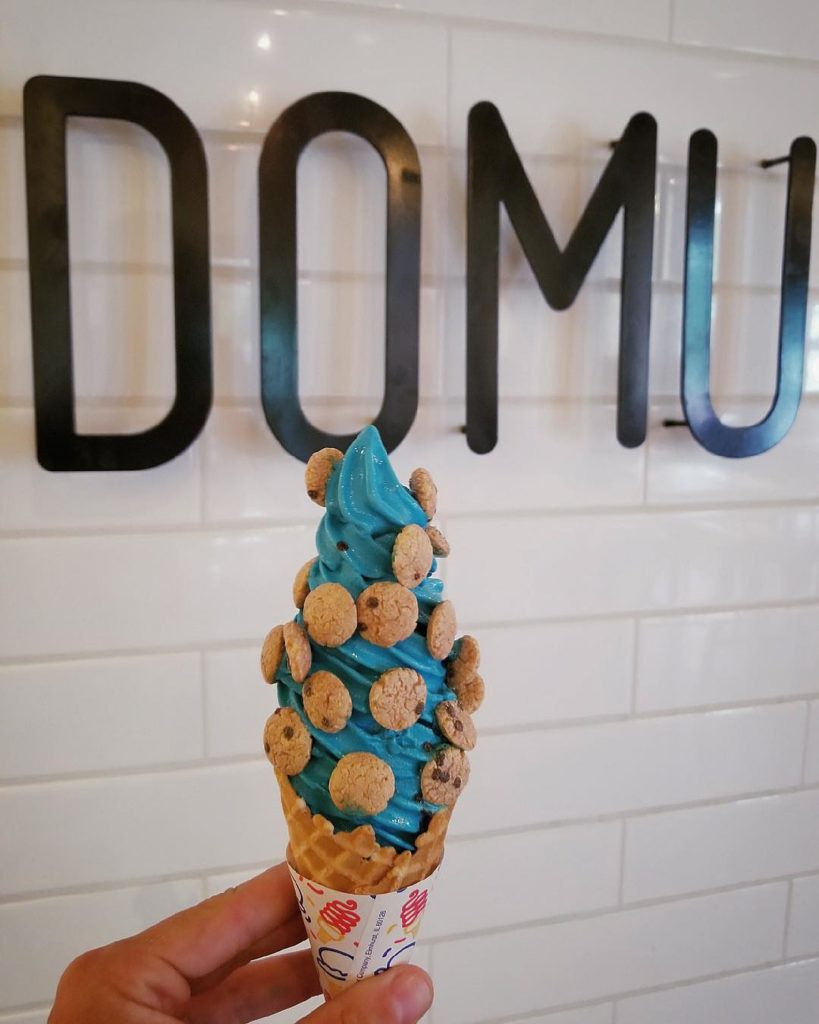 The aroma of fresh waffle cones being made will lure you in, the ice cream will keep you coming back. The shop has an assortment of flavors available daily, including several monthly flavors and seasonal options. Also, any ice cream flavor can be made into a milkshake, so you can say goodbye to being limited to vanilla or chocolate shakes, though those are also tasty! Also, one of our favorite local doughnut makers, Orlandough, holds her popular Doughnut and Ice Cream pairings at Kelly's regularly, so check Orlandough's Facebook page for dates.
TIP: For an extra special treat, go for the ice cream waffle flight!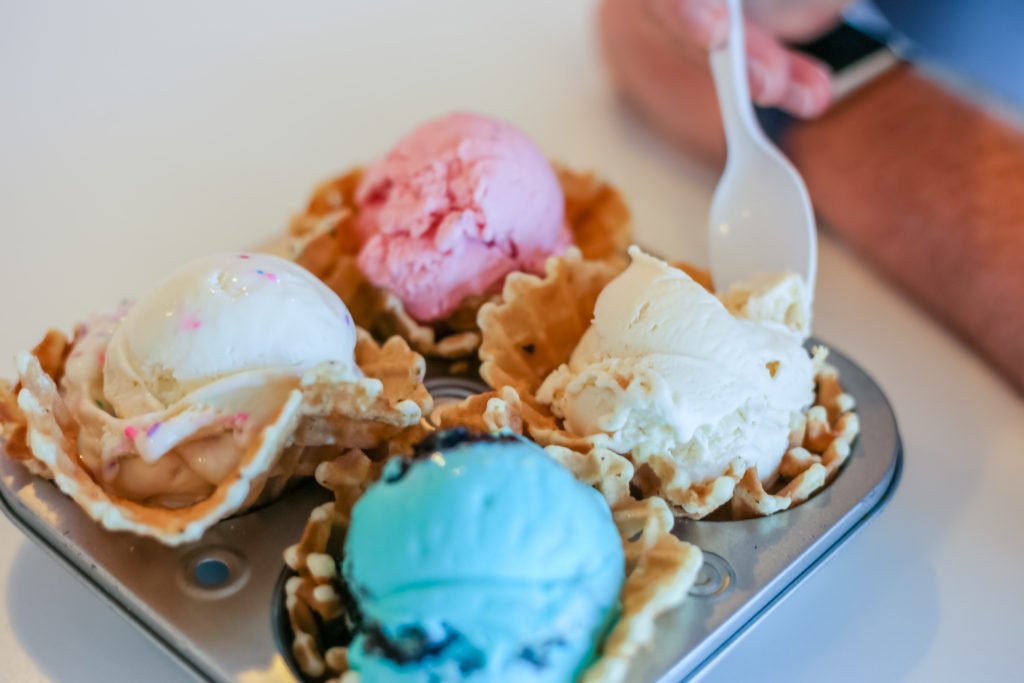 Cinnamon rolls, pies, cakes and cookies are only some of the wonderful treats you'll find inside P Is For Pie. Pie lovers can opt to get a slice of the day's flavor, or pick up hand pies for the road. If you're hungry for Chicken and Waffles, check their Instagram to be updated on the week's brunch special.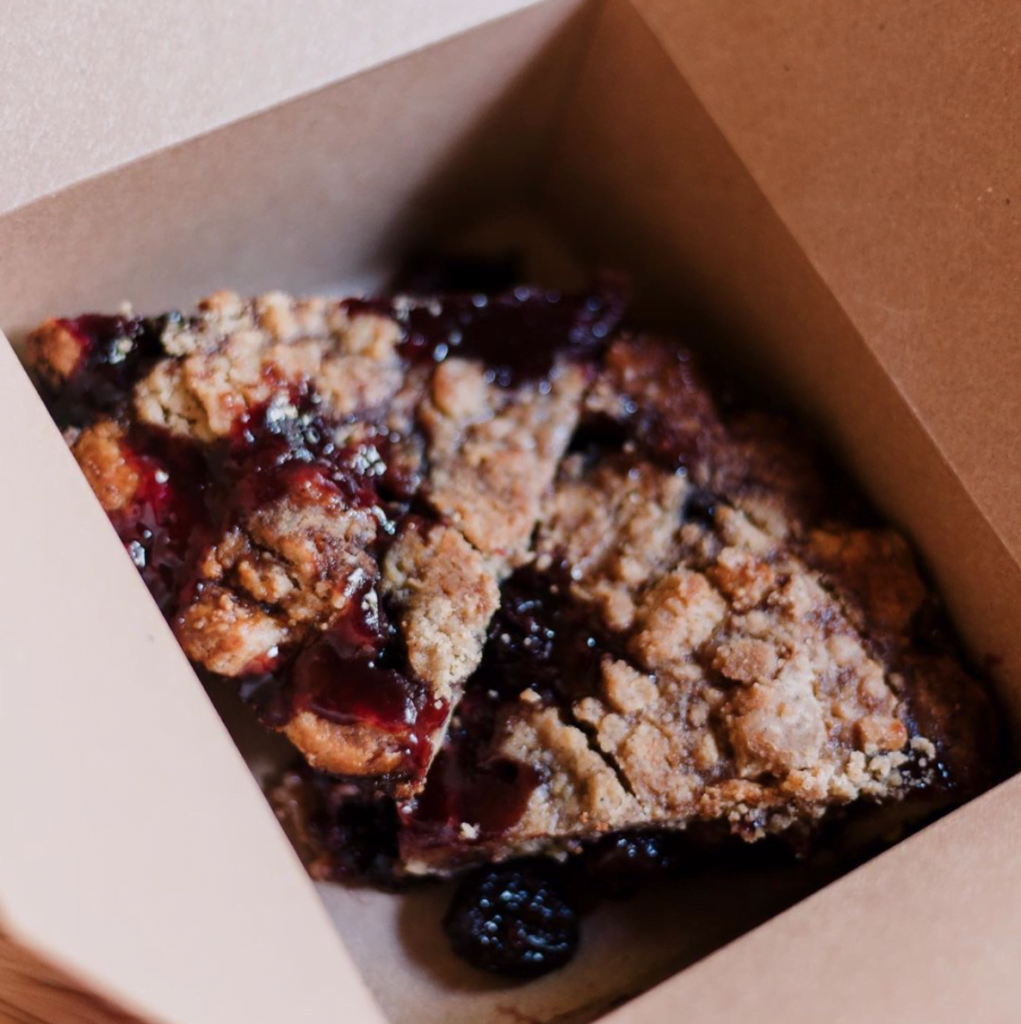 One of the first dessert shops in the district, Blue Bird has been serving cupcakes to Orlando since 2012. Though the owners have changed recently, regulars have been promised the recipes and quality won't suffer. In addition to serveral daily cupcake flavors, you'll find cookies and brownies. Also, the owners are currently working on introducing vegan and gluten-free goods in the near future.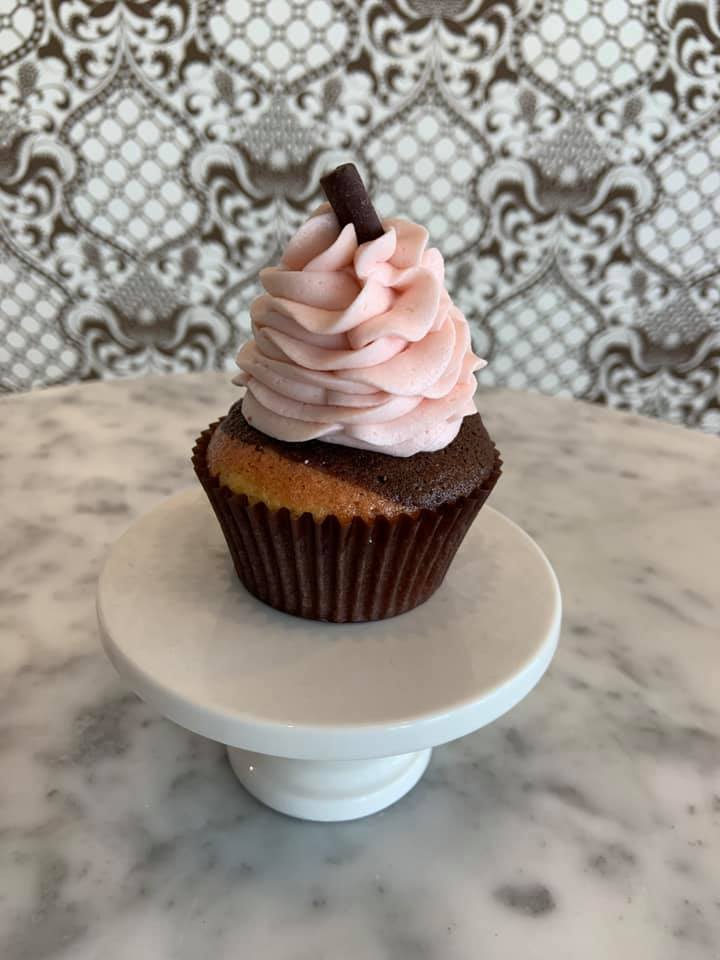 Newcomer Dochi has already built a loyal following of locals craving their Japanese Mochi donuts. Flavors are far from ordinary, ranging from Ube Glazed to Taro Pebbles. You can catch them at East End Market doing pop-up events, so check their Facebook for upcoming dates.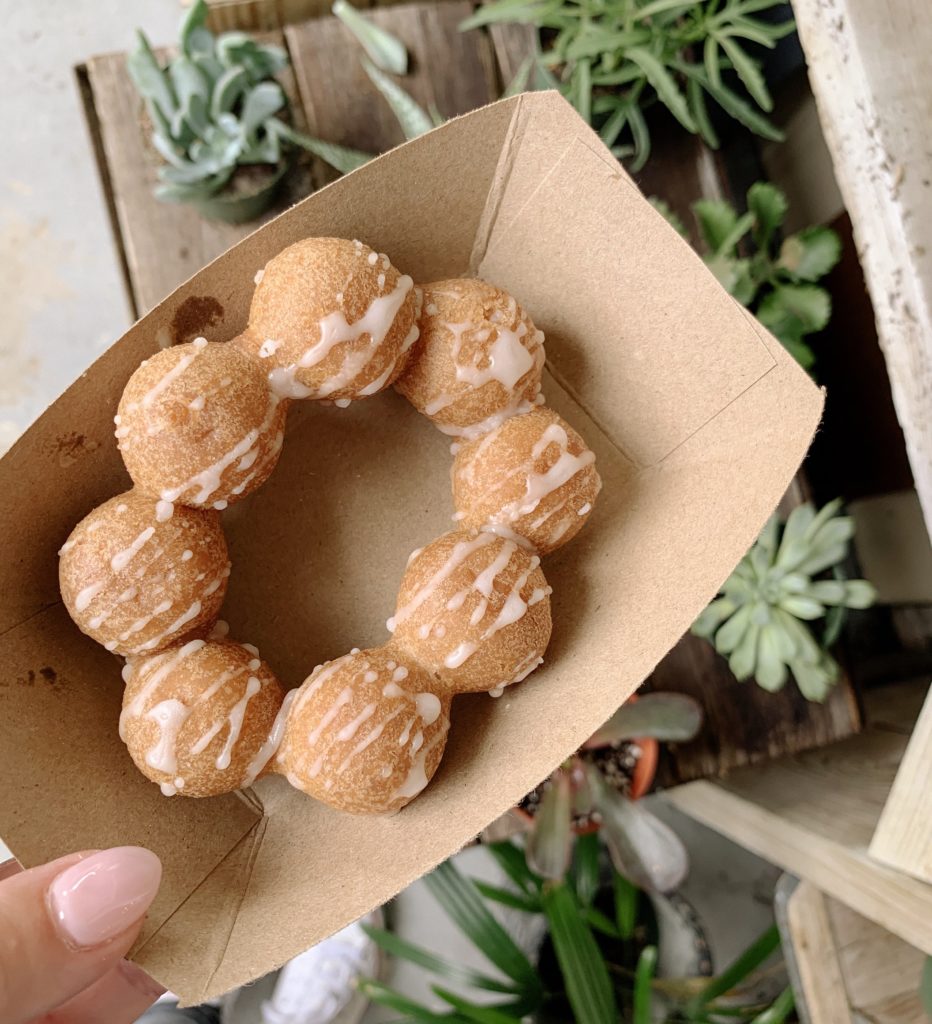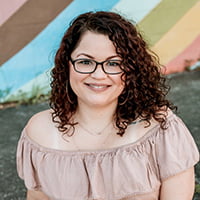 Arlene Laboy is a professional brand photographer based out of Orlando, Florida. A wife and a mother, Arlene shares her love for adventuring around Florida and her professional work through her Instagram account, @arlenemlaboy. Find out more about Arlene here.