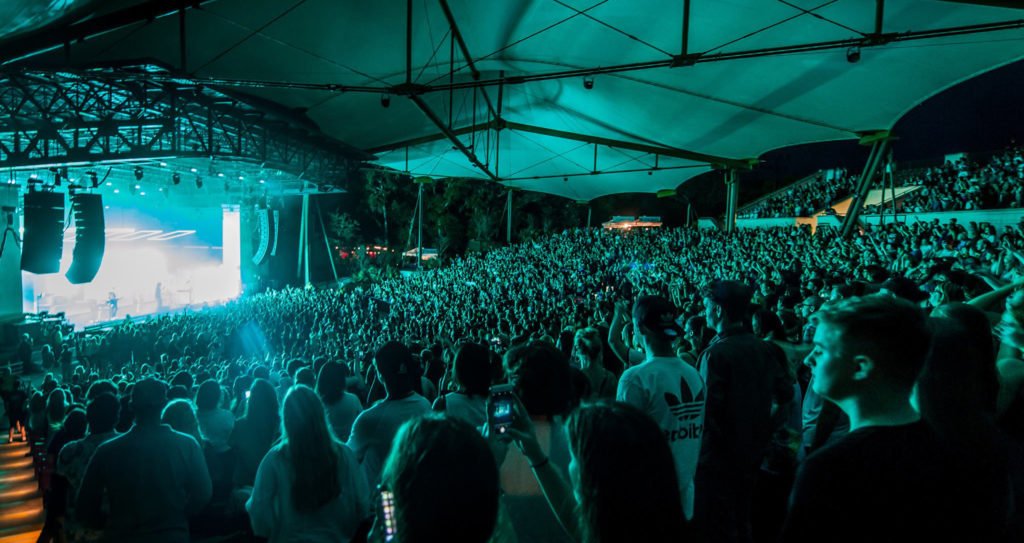 Music often plays a steady beat in relationships because music influences emotions. Think about it…some of your favorite love moments are harmonious with songs, right? The radio jam that played on your first date, the playlist from that memorable road trip, your wedding song and so on.
A destination concert is a great excuse to book a well-deserved getaway with your partner. You'll be able to truly tune into your leading man or lady at the show. Plus you'll have extra vacay time for relaxation and adventure! Whether you're looking to amp things up with an amphitheater experience or set the stage with cozy stadium seating, this upcoming season has your date night ticket. So, fill up your car's tank and rev up the romance with a rhythmic retreat on one of these one-tank concert road trips.
Game of Thrones Live Concert Experience
Jacksonville, West Palm Beach and Tampa | September 20 – 22, 2019
Still in denial that HBO's critically-acclaimed series Game of Thrones has wrapped? Well, take a break from binge-watching the series (again!) and take in this unique live concert. At the Game of Thrones Live Concert Experience, famed composer Ramin Djawadi will lead an orchestra and choir performance that embodies all seven seasons of the Emmy Award-winning show. It's a mix of music and visuals using state-of-the-art video technology. The Coral Sky Amphitheatre in West Palm Beach is fantastic but, if you prefer, you can also catch this show at Daily's Place in Jacksonville (9/20) or MidFlorida Credit Union Amphitheatre in Tampa (9/22).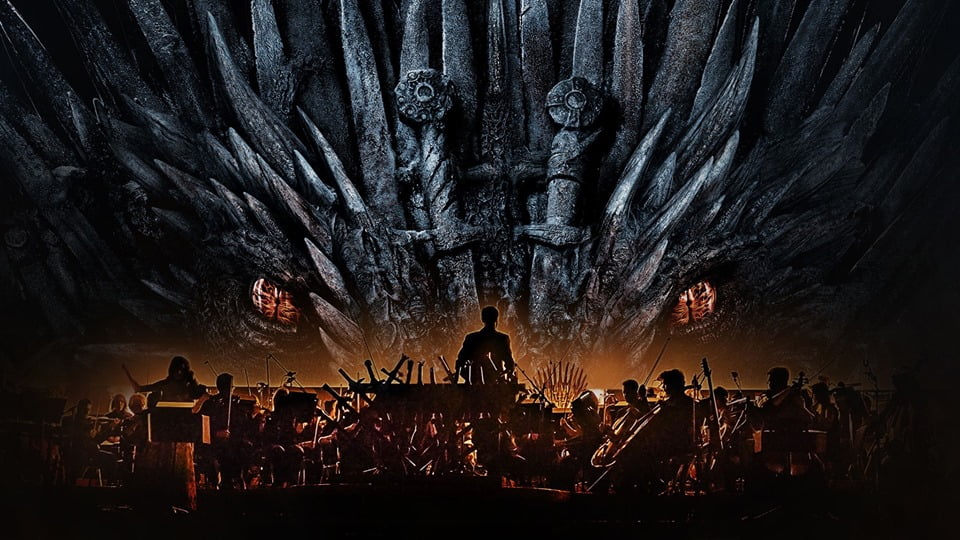 Island Hopper Songwriter Fest
Various locations, Captiva Island & Fort Myers, FL | September 20-29, 2019
If you're a wordster who loves lyrics, take in the creative vibes of the Island Hopper Songwriter Fest, a 10-day event that draws local and national singer-songwriters to the shores of the Gulf coast. Now in its sixth year, the line-up includes 80+ artists and 100+ shows at various venues, many of which are free and intimate. While you'll definitely learn about new lyrical voices, chart-topping talents are also set to appear, such as Kristian Bush (Sugarland), Rodney Atkins, and Gone West, a new quartet led by Colbie Caillat.
Guns N' Roses
VyStar Veterans Arena, Jacksonville, FL | October 1, 2019
In "Sweet Child O' Mine" the question is posed: "Where do we go? Where do we go? Where do we go now?" Well, if you want to catch Guns N' Roses' 'Not In This Lifetime Tour' then the answer is Jacksonville. The concert date falls on a Tuesday so you may have to plan for a few days off. But isn't the chance to channel the best of the '80s and '90s worth it?
Sing Outloud Festival, ZZ Top and more in St. Augustine
The Amp St. Augustine, St. Augustine, FL | Various dates
Situated amongst the natural trails of Anastasia State Park just off the coastline, The Amp St. Augustine is one of Florida's best outdoor music venues. The September lineup presents the Sing Outloud Festival, a free concert series. Then, October brings ZZ Top, Billy Currington, Sammy Hagar, Old Dominion, Elvis Costello, and newcomer Maggie Rogers. Rogers was sort of discovered by Pharrell when, in 2016, the famed produced sat in on a New York University master class to critique students' work, including hers. Pharrell was blown away by Rogers's folk music with dance vibes. Her debut album was released this year, and the first single, "Light On," is brightening up this season's concert possibilities.
Check out the full concert lineup for the venue here.
Post Malone
BB&T Center, Fort Lauderdale, FL | October 21, 2019
Post Malone has sold 60 million records in the U.S. If you want to see what all the fuss is about, catch one of his live performances this fall. Malone's physical appearance is notable thanks to tattoos on his face and a gold grill, but his rap skills are what really garner his notoriety. His tour also stops in Tampa, Miami and Jacksonville.
iHeart Radio Fiesta Latina 2019
AmericanAirlines Arena, Miami, FL | November 2, 2019
J-Lo!!! That's right, Miami is about to get even hotter because Jennifer Lopez is coming to the Sunshine State. Go ahead and grab your gal pals because this warrants a girls' getaway. The sixth annual iHeartRadio Fiesta Latina, which showcases Latin culture and music, will also host Daddy Yankee and Ozuna.
Elton John
Amalie Arena, Tampa, FL | November 4, 2019
If you missed Elton John at the Amway Arena (either the canceled 2018 or rescheduled 2019 show), you still have a chance to see this musical icon perform live in Tampa. Fair warning: Tickets are lofty but if he's on your bucket list of entertainers you still absolutely need to see, well go ahead and splurge. Titled the 'Farewell Yellow Brick Road Tour,' perhaps this could be your last chance!
Also at Amalie Arena this fall: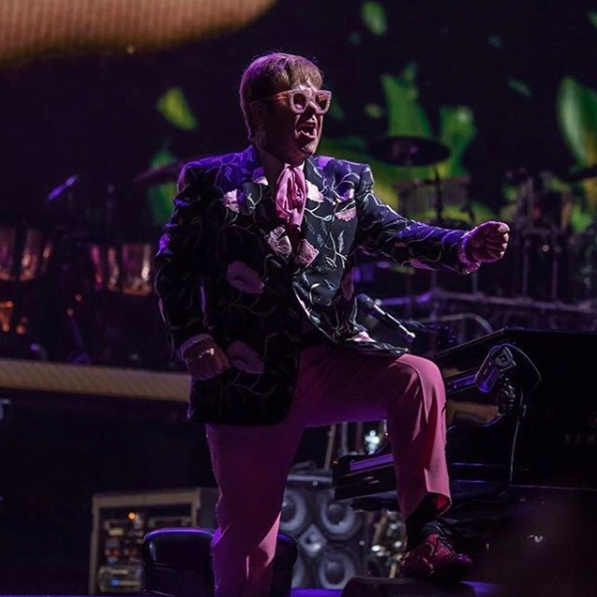 Jack Johnson, The Roots and more at Miami Beach Pop Festival
South Beach, Miami Beach, FL | November 8-10, 2019
Picture it: Your toes in the sand, the sunset illuminating the sky and tunes harmonizing with the waves. The 2019 Miami Beach Pop Festival headliners include Jack Johnson (for his only scheduled North American performance of the year!), The Roots, Chance the Rapper, Daddy Yankee and Kygo. A tribute to Bob Marley is also slated, featuring Stephen Marley and special guests. Fun fact: The legendary Jimi Hendrix graced this beachside stage back in the day.
Sting
Hard Rock Live, Hollywood, FL | November 9, 2019
Take your ball and chain to see the lead singer of the Police. Sting has been on the scene since 1971 but he's still keeping things fresh, including a new album in collaboration with Shaggy titled "44/876." Now's the time to road trip to see Sting because you'll need to catch a flight to Vegas next year once his residency starts in May 2020.
Other Upcoming One-Tank-Away Concerts
PERFORMANCES
DJ Pauly D
The Ritz Ybor, Tampa, FL | September 14, 2019
From the Jersey Shore to the Gulf shore, dance the night away to tunes spun by the reality TV star.
Matisyahu
Jannus Live, Saint Petersburg, FL | November 2, 2019
He rose to fame as an American-Jewish reggae rapper and beatboxer, although his more recent creations have electronic influence.
Third Eye Blind
Seminole Casino Coconut Creek, Coconut Creek, FL | November 17, 2019
First, press your luck playing slot machines and cards. Hey, maybe you'll win enough cash to pay for your getaway and concert tickets!
TRIBUTE CONCERTS
Daytona Beach Bandshell, Daytona Beach, FL | September (ongoing)
Overlooking the Atlantic Ocean, perhaps you can overlook the fact that these bands are tribute performers and not exactly the real deal. Schedule: Best of British Rock, Judas Priest tribute (9/6); Highway to Hell, ACDC tribute (9/7); Battery, Metallica tribute (9/13); Fleetwood Max, Fleetwood Mac tribute (9/14); Wildflowers, Tom Petty tribute (9/20); In the Light of Led Zeppelin, Led Zeppelin tribute (9/21); Jaded, Aerosmith tribute (9/27); and Wall of Echoes, Pink Floyd tribute (9/28).
Hard Rock Hotel Daytona Beach, Daytona Beach, FL | September 21, 2019
At the Hard Rock Hotel Daytona Beach, listen to the Caribbean Chillers, a Jimmy Buffet tribute band, at the hotel's oceanfront Wave Terrace.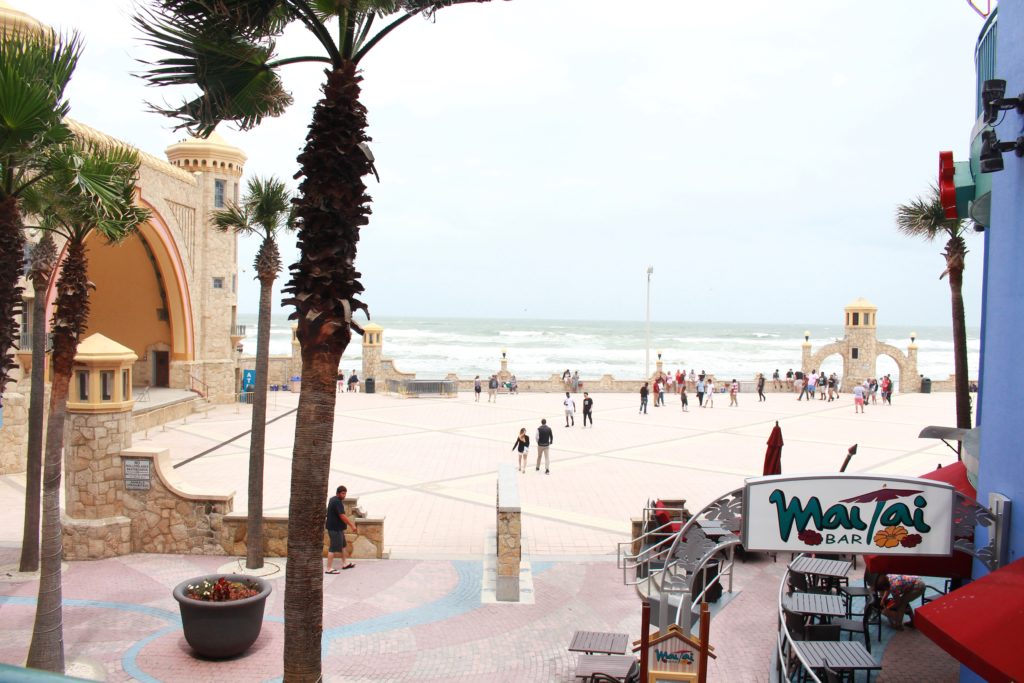 FESTIVALS
Sarasota Celtic Music Fest
MotorWorks Brewing, Bradenton, FL | October 19-20, 2019
Craft beers might give you the liquid courage you need to dance a jig to traditional Irish music.
The Fest
Multiple bar locations, Gainesville, FL | November 1-3 , 2019
This is a multi-day, multi-venue underground music celebration.
Space Coast Music Festival
Eau Gallie Arts District (EGAD), Melbourne, FL | November 2, 2019
At this benefit event, local musicians will help raise funds for youth music programs in Brevard County.
Riverhawk Music Festival
Sertoma Youth Ranch, Dade City, FL | November 7-10, 2019
If you're a fan of camping, this 3-stage, multi-day event will keep your wild side entertained.
What concerts will you road trip to this season? Let us know in the comments, or tag us on Instagram.
Feature image credit: The Amp St. Augustine