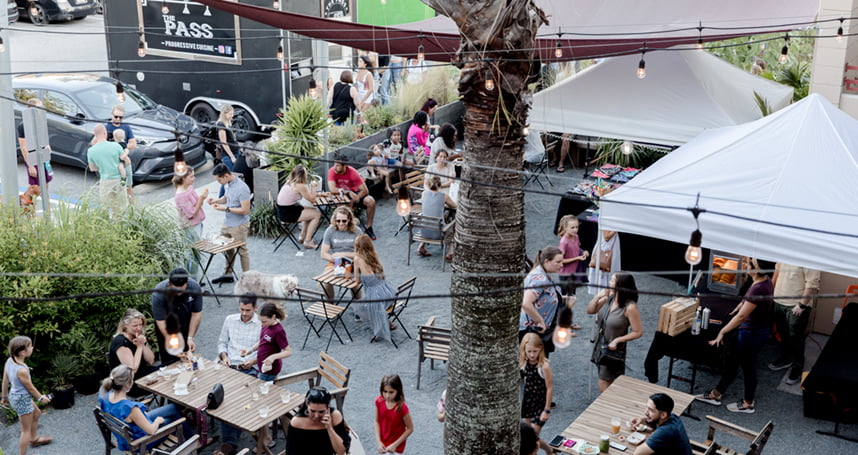 Fall: we are ready to welcome you to Orlando! From festivals to local markets, art events and cocktail classes, we have the best events in Orlando for your October date nights.
FOOD & WINE WEEKENDS
Weekends, September 13 – November 24, 2019
Waldorf Astoria & Hilton Bonnet Creek
Enjoy gourmet tastings, exquisite wine pairings, interactive cocktail demos, special spa offerings, and the epic Bar du Chocolat! Options for guests and non-guests.
www.waldorfastoriaorlando.com/experiences/food-wine/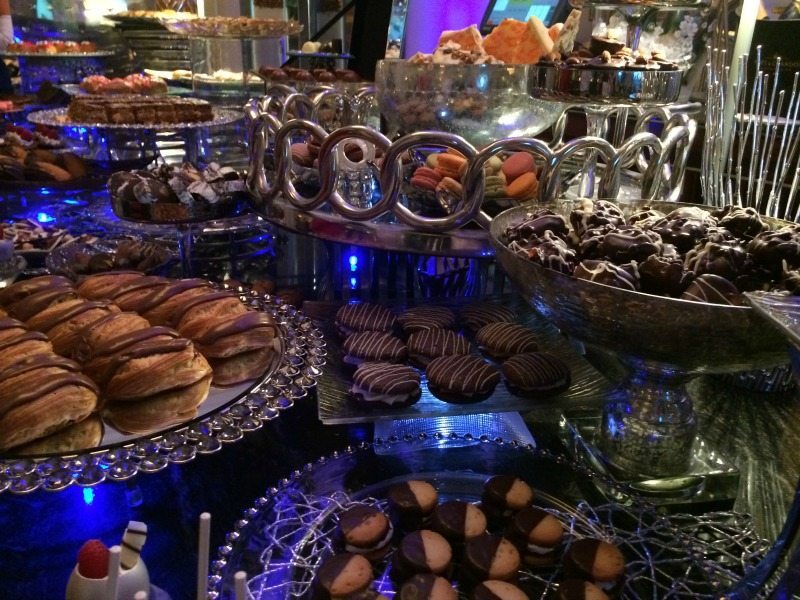 October 1 – 6
Lake Nona Bourbon Tour
Through October 6
Participating restaurants in Lake Nona Town Center
Start at Boxi Park, Bosphorous, Canvas, Chroma, or Park Pizza to receive your exclusive free passport, visit all five restaurants in Lake Nona and purchase the featured Bourbons to get a stamp, and then end your tour at Boxi Park, turn in your stamped passport, and receive a FREE SHIRT!
A la cart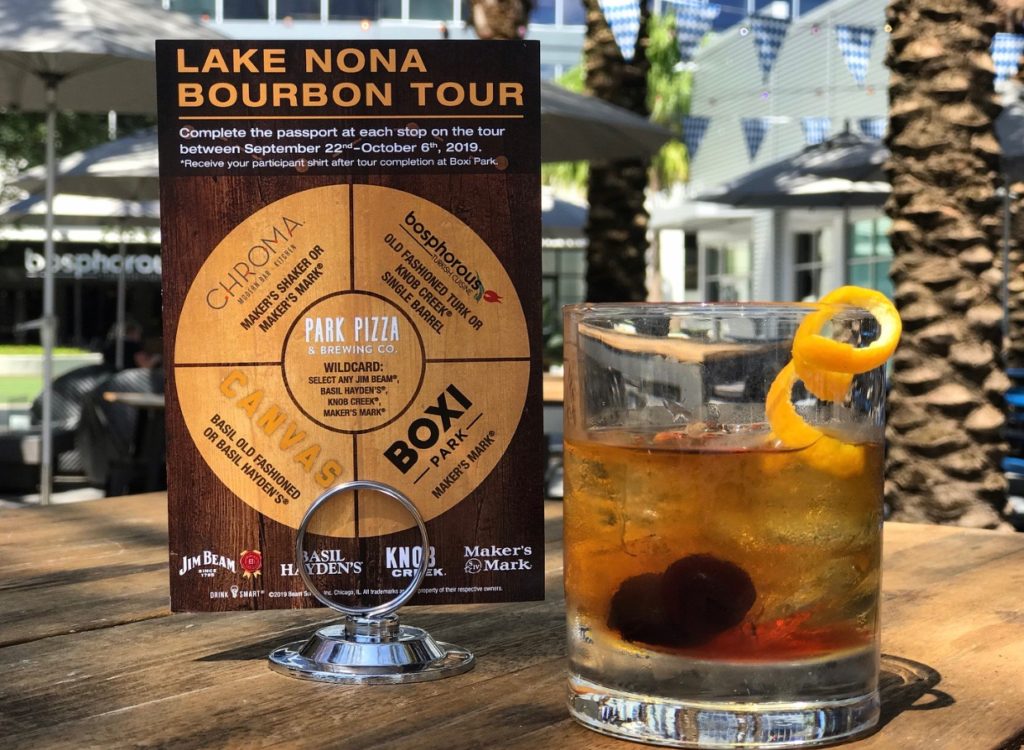 Mean Girls Trivia
Tuesday, October 1, 7:30-10:30pm
Grape & The Grain
Get in losers, we're going to trivia! Hosted by Empire Trivia, come early to save a seat!
FREE Admission
SeaWorld's Craft Beer Festival
September 7 – October 27
SeaWorld Orlando
The festival features more than 100 crafts brews, plus over 20 food items prepared to pair perfectly with your beer selections and runs every weekend from September 7 through October 27.
$40-54
Wine, Cheese and Chocolate Perfectly Paired
Wednesday, October 2, 7-9pm
Quantum Leap Winery
Learn by doing– taste and experience how wine and food interact through the thoughtful pairings of 5 wines, 4 cheeses, and 4 Peterbrooke Chocolatier of Winter Park chocolate confections.
$45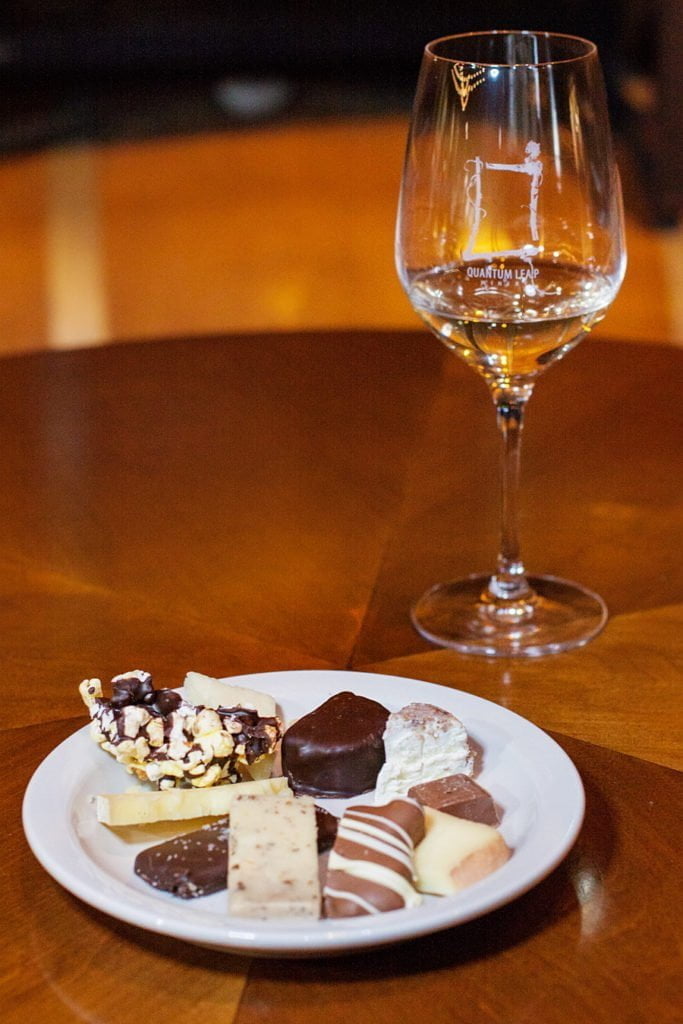 Orlando Wine Tasting
Thursday, October 3, 6-8pm
ABC Fine Wine & Spirits (11951 S. Apopka Vineland Rd., Orlando, FL)
Enjoy over 50+ wines, spirits and cordials from wineries and distilleries from around the world. Sip while you save 10% off your purchases the night of the event. And as an added bonus, you can keep your wine glass and will receive a coupon to use the night of the event.
$10
1st Thursdays: Hollywood Horror
Thursday, October 3, 6-9pm
Orlando Museum of Art
On the first Thursday of each month, Central Florida has an opportunity to discover local artists, listen to live music, and mingle with an eclectic mix of people. There are cash bars serving wine, beer, soft drinks, and water, and café offerings from area restaurants.
$15
Paul Hobbs Winery Five-Course Dinner
Thursday, October 3, 6-9pm
The Alfond Inn
Paul Hobbs Winery five-course dinner featuring The Alfond Inn's Chef Bryan Butler's cuisine benefiting Rollins College Scholarships. Additionally, you'll enjoy live music, complimentary valet, and wines available for purchase.
$169/person
Girls Night Out Bubbles & Truffles Pairing
Thursday, October 3, 7-8:30pm
Peterbrooke Chocolatier of Winter Park
Each attendee will enjoy: 2 glasses of bubbles, chocolate dipped strawberry, limited edition truffles, and the opportunity to dip and take home a gift box of eight hand dipped, limited edition truffles ($16 value) in flavors of your choosing.
$35/person; Reservation required. Call 407-644-3200 to reserve.
Celebrity Lip Sync
Thursday, October 3, 7pm
The Abbey
Central Florida's hottest celebrities will convene at Orlando's coolest venue to ensure that the future of opera stays bright. Guests will enjoy a live silent auction, hors d'oeuvres. hilarious celebrity performances and a cash bar as those who can't sing, raise funds for those who can.
$25
LiveXLive Concert
October 3-6, 3-11pm
Island H2O Live
Make a splash as you watch the biggest names in music perform on their wave pool screen. Upcoming showings are: 10/3: Red Hot Chili Peppers & Panic! At The Disco, 10/4: Iron Maiden, Scorpions, Helloween, 10/6: Muse, Imagine Dragons, Nickelback.
General Admission: $49.99, Twilight Pricing (after 3 pm): $29.99
Baldwin Park First Friday Festival
Friday, October 4, 5:30-9:30pm
New Broad Street, Baldwin Park
Over 80 local artisans of all genres will display their art while guests shop and stroll through the heart of downtown Baldwin Park. Also featured are many Central Florida based small businesses and non-profit organizations with products and offerings ranging from health and fitness, to beauty and fashion, as well as community service opportunities.
FREE Admission
Vino & Vines Art Exhibition Opening
Friday, October 4, 6-8pm
Quantum Leap Winery
This group art exhibition is a celebration of wines and plant life, featuring a large selection of wine related art including vineyards, florals and still life. Meet the artists taking part and sample an array of fine wines.
FREE Admission; Pre-Registration is required.
Chef's Charity Challenge
Friday, October 4, 6-9pm
Clubhouse at Reunion Resort & Golf Club
Savor culinary creations from 5 Reunion's Chefs paired with wine tastings, competing for the chance to help one of 5 worthy charities. Also enjoy live entertainment and a fabulous silent auction. A portion of ticket sales and all of the silent auction winning will benefit the participating charities. Charity partnered with winning food station will receive larger donation.
$49 in advance, $59 day of the event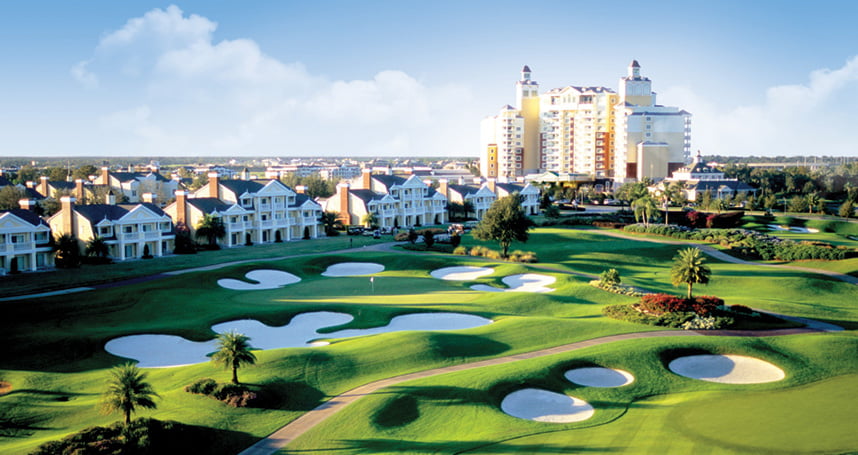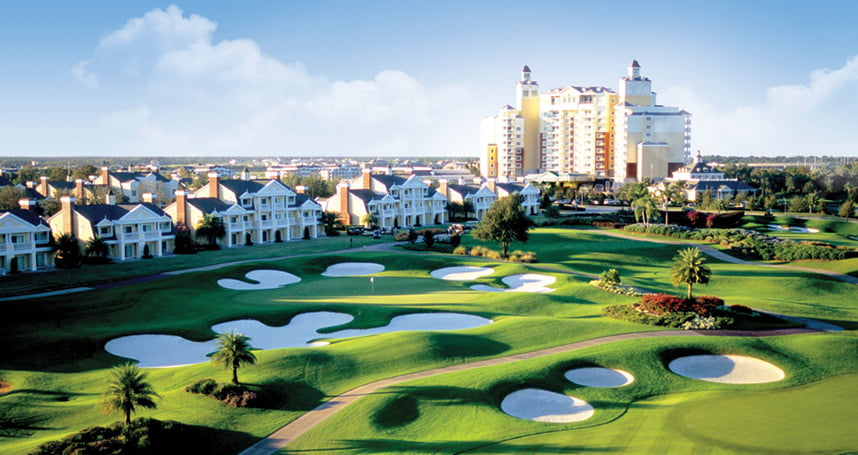 Booktoberfest 2019
Friday, October 4, 6:30pm – 9pm
Orlando Public Library
Sample a tasty variety of beers from local brewers. Enjoy some light bites from Roque Pub, Pom Pom's Teahouse & Sandwicheria and more. Challenge your friends to a gams, play trivia, and learn about the brewing process. All proceeds benefit the Friends of the Orange County Library System.
$35
Date Night Ceramics
Friday, October 4, 7pm
Crealdé School of Art
Ceramics artist and your host for the evening, Jesus Minguez will walk you and your partner through clay projects that will make a fantastic date night. Bring some wine and prepare to get messy and have fun making art! Snacks and all materials included.
$120/couple
Movie Night at Leu Gardens: The Others
Monday, October 4, 7:30pm
Leu Gardens
This month's outdoor movie is The Others. The gardens open at 6 and the movie begins at 7:30. Outside food and alcohol are permitted – enjoy responsibly!
$6; free for members
Beer School- Liquid Education
Saturday, October 5, 9am
Orlando Brewing
What's the best kind of school? Beer school or may we say, Liquid Education! Your ticket includes tastings as well as a catered lunch. Learn about our beers and the brewing process with brewery President John Cheek.
$25
Oktoberfest Roast
Saturday, October 5, 11:30am-3pm
The Ravenous Pig
Head to The Ravenous Pig to try the full menu and sip on Swinetoberfest – their malty german style lager brewed every year for this occasion. This annual Oktoberfest celebration will bring a number of German inspired dishes to taste like Beer-Cheddar Soup, Pork Chop Schnitzel, Currywurst Kielbasa, and more. Traditional lunch menu will not be available. Reserve on Resy, call ahead 407-628-2333 or walk in.
FREE Admission, food and drink prices vary
Woodstock 50th Anniversary with Jeans 'n Classics
Saturday, October 5 at 2pm & 8pm
Bob Carr Theater
Experience the festival phenomenon that changed music forever. The Orlando Philharmonic Orchestra and Jeans 'n Classics join forces to celebrate the 50th Anniversary of Woodstock – three days of peace and music – remembering legends like Crosby, Stills, Nash & Young, Santana, Janis Joplin, The Who, and so many more.
Tickets start at $19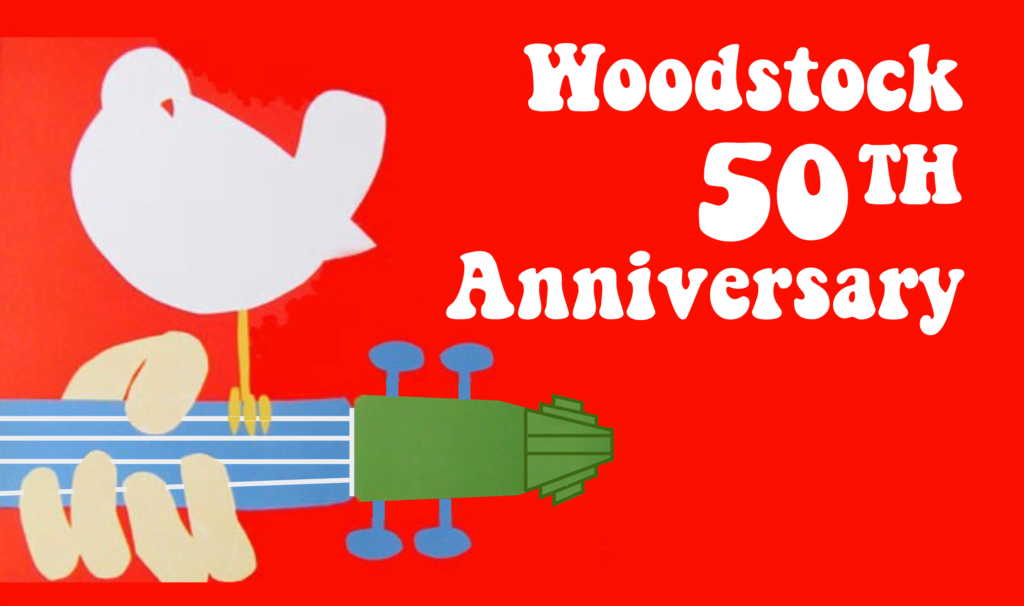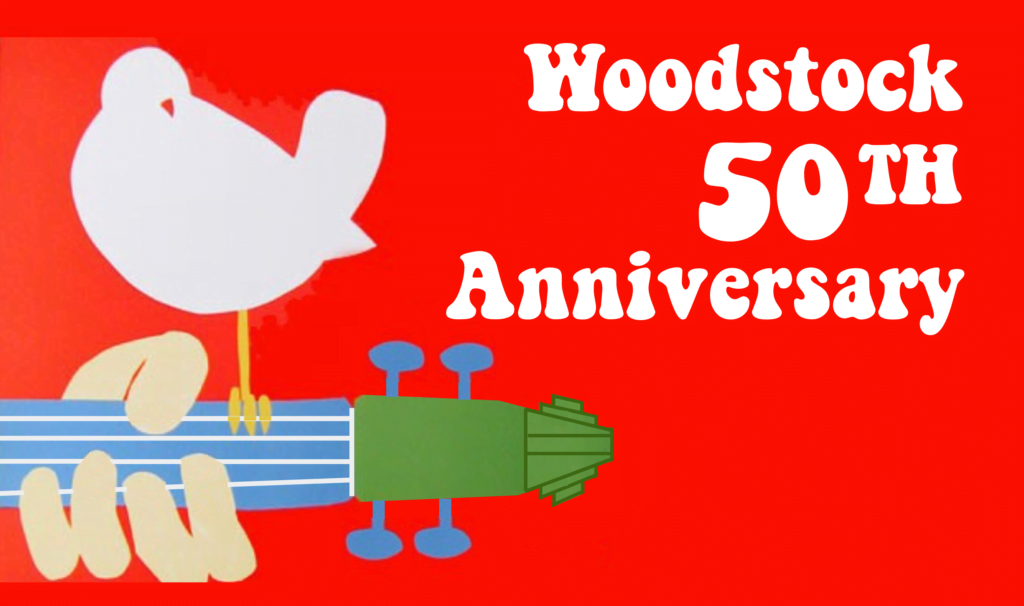 20th Annual Taste of Orlando
Saturday, October 5, 3-7pm
Waterford Lakes Town Center
This family food festival featuring delectable tastes and beverage sampling is sure to delight your senses. The community will also enjoy free live music, a local business expo, fabulous shopping, and interactive children's events. A portion of the proceeds from Taste of Orlando will benefit The Mustard Seed of Central Florida.
$15
Central Florida's Festival For Good
Saturday, October 5, 4-8pm
Orlando Brewing
Central Florida's Festival For Good is the place to learn about businesses making a difference through their positive impact on people and/or planet while having a blast! Come enjoy food, free ice cream, music, live demonstrations, a magic and illusion show, A comedy show, a hip fashion show, a Zen performance (you can break boards, too!), a little Tango, Swing, Salsa dancing, organic beer and more.
FREE Admission
Thomas Rhett: Very Hot Summer Tour 2019
Saturday, October 5, 7pm
Amway Center
Tickets start at $79
Cherry Bomb Burlesque
Saturday, October 5, 7-8:30pm
The Abbey
Cherry Bomb is an American Neo-Burlesque all female show that bridges sensuality and artistry. A genre of variety show… A blend of satire, performance art, and adult entertainment featuring striptease and broad comedy acts.
Tickets start at $10
Franciacorta Bubbles Dinner
Saturday, October 5, 7-10pm
Christner's Prime Steak & Lobster
Four-course Paired Menu featuring wine from Franciacorta, a small wine-producing area in Lombardy, northern Italy famous for its high-quality sparkling wines.
$110 per person including tax and gratuity; reservations required by calling 407-645-4443
Cherry Bomb Burlesque
Saturday, October 5, 7-8:30pm
The Abbey
Cherry Bomb Burlesque is a powerhouse all-female cast bringing you a satirical, sophisticated Vegas-style burlesque show. They celebrate female empowerment through movement, comedy, and theatrical mini-dramas. It is one part burlesque, one part cabaret, one part comedy and 1/8 parts of clothing!
$10
Purple Madness: Tribute to Prince
Saturday, October 5, 7:30pm
Wayne Densch Performing Arts Center
Bobby Miller presents an electrifying performance that can be best described as, high energy and a "must see" performance.
Tickets start at $23
Adults-Only Science Night DEAD
Saturday, October 5, 8-11:30pm
Orlando Science Center
Enjoy everything you love about Orlando Science Center–without the kids. Bring your friends, or make a date night of it, and unleash your inner child at this unique experience that proves there's no age limit on curiosity.
$16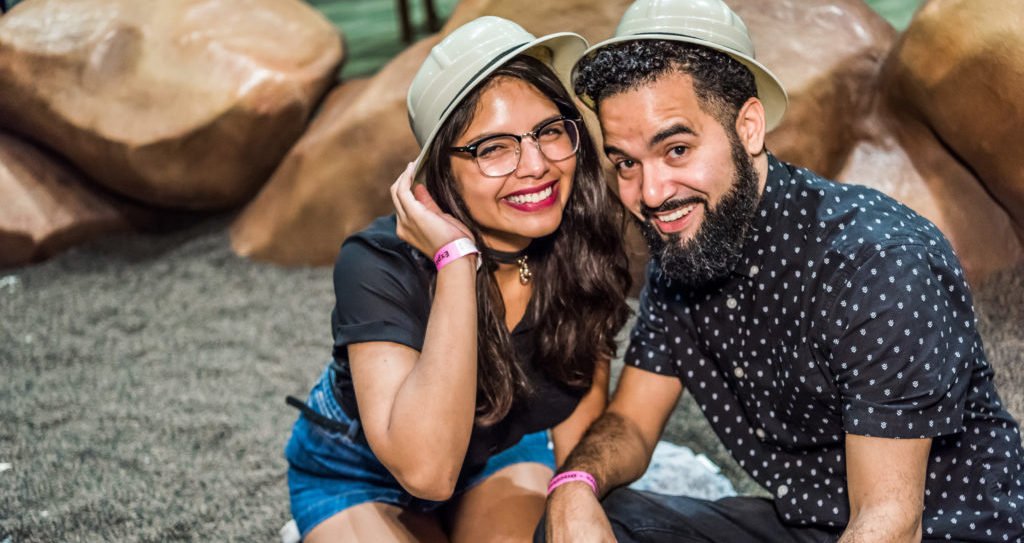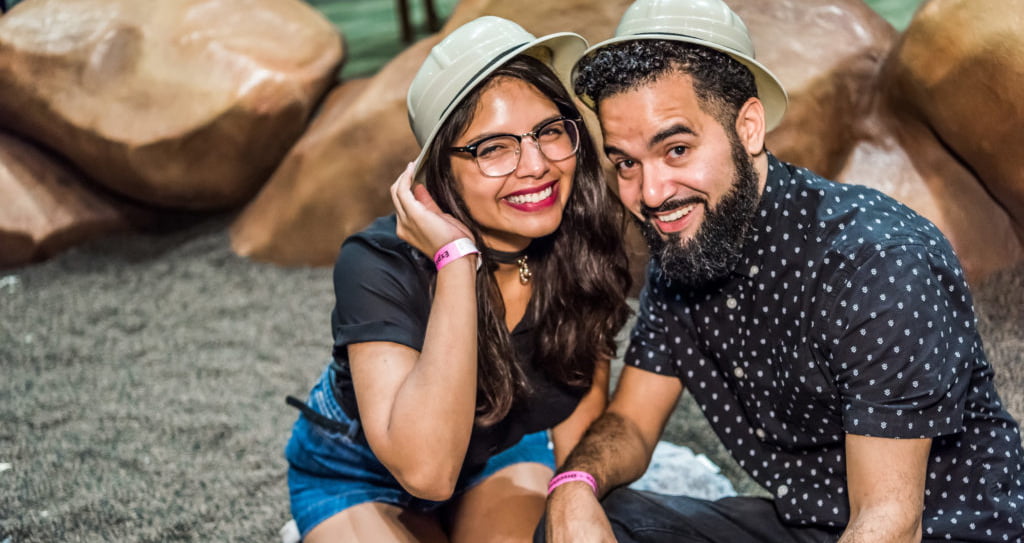 October 5 – 31
Reunion Resort
Come out and try these select wines that will be featured on Reunion's Wine-toberfest menu from around the world! These wines have been hand selected to pair with the menus at Eleven and Traditions to try with your favorite dishes at Reunion Resort & Golf Club.
Prices vary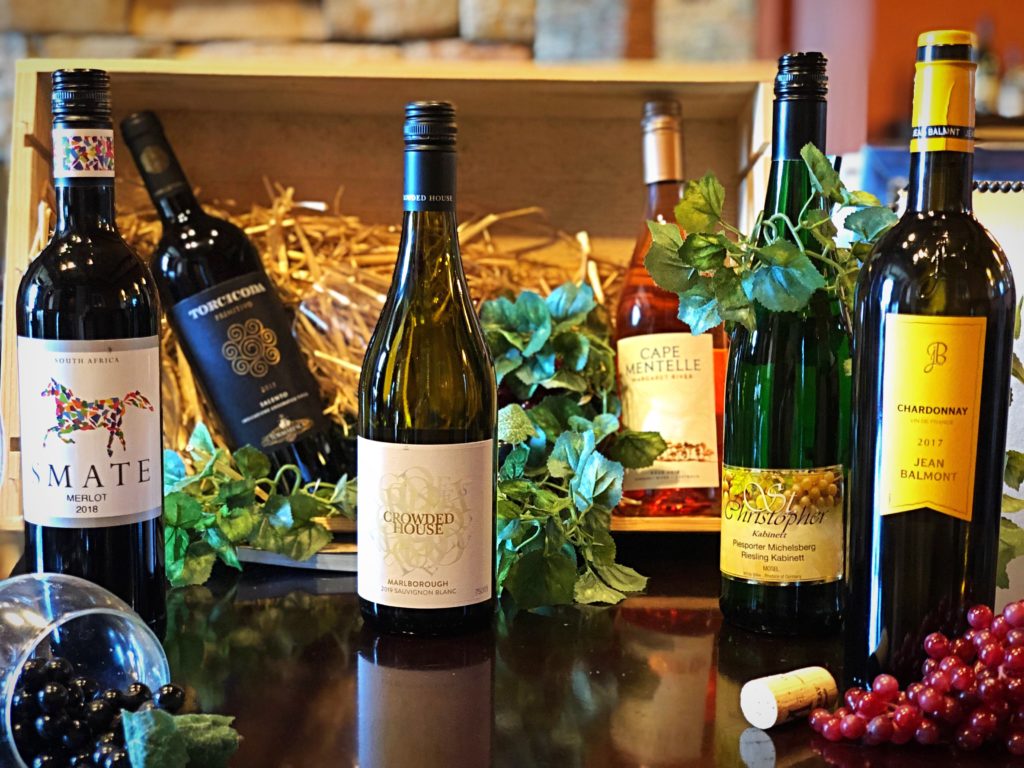 DeLand Indie Market Fall Edition
Sunday, October 6, 11am-5pm
DeLand Indie Market at Artisan Alley
The DeLand Indie Market is a curated event that is held 4 times a year showcasing Artists, Boutiques, Vintage and Handcrafted Vendors. We have great food and live music in the Courtyard of Cafe DaVinci too.
FREE Admission
Downtown Orlando Indoor Farmers Market
Sunday, October 6, 12-4pm
Celine Orlando
Shop a food market with groceries, mimosas, lunch and delicious air conditioning on a Sunday afternoon. Plus it's pet friendly.
FREE Admission
MorimotoFest
Sunday, October 6, 12:30-3pm
Morimoto Asia
Join us for an afternoon of autumn-inspired sips and chef-driven savories from ten of our favorite local breweries at MorimotoFest!
$55
Cheese 'Culture' Series: Milk Menagerie
Sunday, October 6, 5:30-7:30pm
The Ancient Olive
Bring your favorite beverage and your appetite to The Ancient Olive's next course where they will be discussing and dining with the 3 party animals who give us our favorite cheeses: cow, goat and sheep.
$40
October 7 – 13
Movie Monday: Scream
Monday, October 7, 7pm
À La Cart Orlando
Five food trucks will be on site with plenty of food options, and inside the bar will have a variety of beer, wine, and non-alcoholic beverages. These events are always free for everyone to attend. While we do have some outdoor seating, please feel free to bring blankets or low backed chairs to enjoy the movie on the lawn.
FREE Admission
Tour of Italy Wine Dinner: Umbria, Central Italy
Tuesday, October 8, 6:30pm
Mia's Italian Kitchen
Enjoy wine pairings from the Northern, Central and Southern regions of Italy along with a decadent 3-course meal. October's pairing will center on wines from Umbria, Central Italy.
$49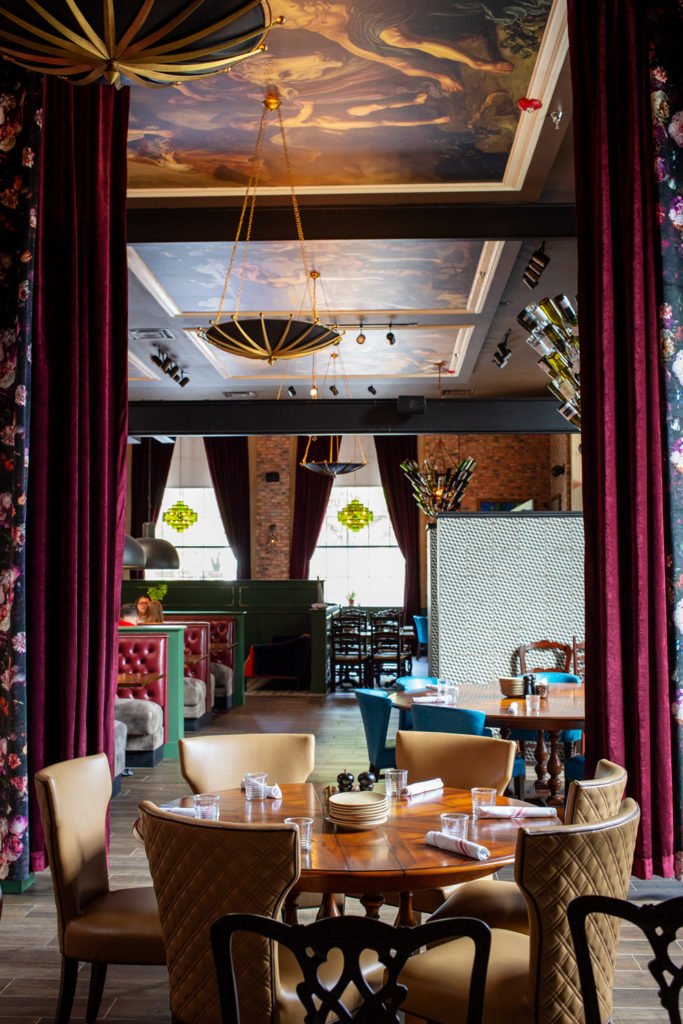 Orlando Ballet Presents Uncorked At The Abbey
Tuesday, October 8, 7-9pm
The Abbey
Uncorked is your chance to see Orlando Ballet's dancers perform up-close-and-personal, ask them questions, and meet Artistic Director, Robert Hill in the relaxed theater bar at The Abbey.
$30
Taste of the Philippines
October 8-31
Roy's Restaurant
From Oct. 8-31, guests can dine as Filipinos do and get a Taste of the Philippines for just $44! Roy's limited-time three-course Filipino menu will include: Tocino Pork Belly Skewers, Adobo Braised Pork Shank and Ube Leche Flan.
$44
Girl's Club Presented by Jane
Wednesday, October 9, 7-9pm
Wall Crawl Orlando
During our photo fiesta, we will have sweet treats and libations to enjoy from The Sweet Shop (by 4 Rivers) and ABC Wine and Spirits. The unique thing about your ticket this month, is a portion will be donated to Pace Center for Girls, which provides girls and young women an opportunity for a better future through education, counseling, training and advocacy.
$27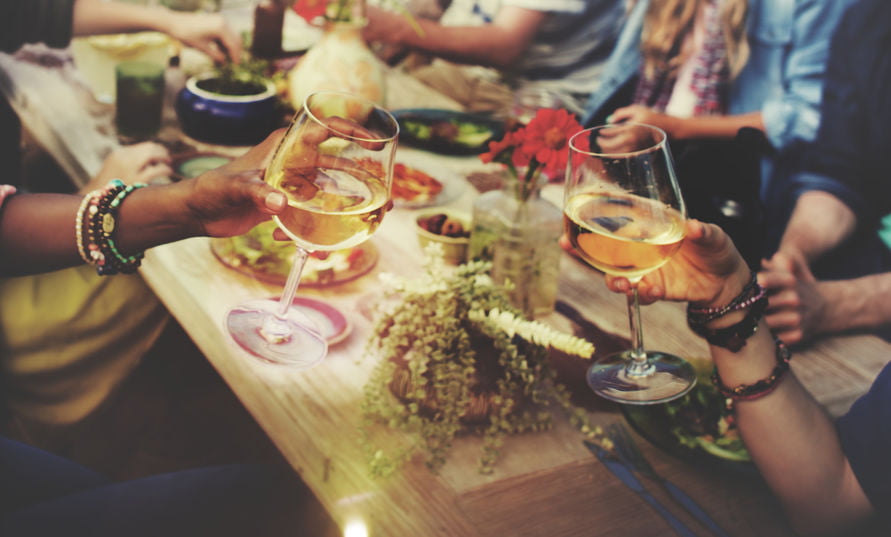 Cambria Estate Wine Dinner at Soco
Wednesday, October 9, 7pm
Soco Thornton Park
Join Soco and Cambria Estate Winery for an exclusive tasting of highly acclaimed family-owned and sustainable estate wines paired with a five course dinner. Email andre@socothorntonpark.com to reserve your seat.
$95/person plus tax and gratuity
Macbeth
October 9 – November 24
Orlando Shakes
Experience a visually striking production of Shakespeare's Scottish play in an intimate setting. Blind ambition and twisted prophesy lead Macbeth to murder the Scottish king and seize the throne. An impulse for destruction and a loose grip on sanity define Lord and Lady Macbeth's foothold on power that can only end in tragedy.
$30 and up
Alive After 5: Oktoberfest
Thursday, October 10, 5-8pm
Sanford Welcome Center
Central Florida's largest recurring monthly street party in Historic Downtown Sanford. Festival goers come to celebrate the community and local artistry, and to partake in an evening of music, food, craft beers, and shopping.
FREE Admission
October 10 – November 2
14500 Continental Gateway, Orlando
Florida's first-ever West Coast-style haunt featuring 3 gruesome haunted-houses, 4 immersive bars and 2 stages! Hundreds of monsters await to scare you over 16 terrifying nights.
$34-39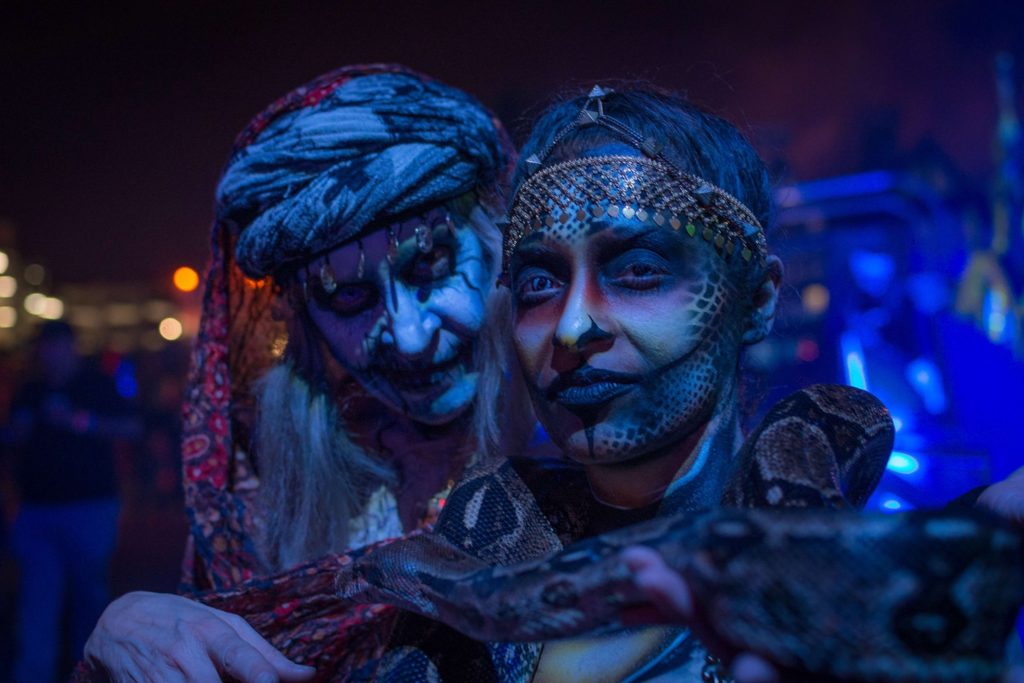 Wine, Wisdom, Words – Elin Hilderbrand
Thursday, October 10, 6:30pm
Quantum Leap Winery
Share a glass of wine with New York Times bestselling author author Elin Hilderbrand for the release of her newest book What Happens in Paradise. Tickets include a copy of her newest book, What Happens in Paradise, and a glass of wine! All subsequent glasses of wine are bar price.
$35
Knife Skills Class
Thursday, October 10, 6:30-8:30pm
The Ancient Olive
Learn how to slice, dice, julienne, and chiffonade. Appetizers will be served during this class. Maria Rivera, local personal chef of Sobremesa and a member of our Ancient Olive family, will show you techniques that you can use in your everyday cooking, so you can feel more confident in the kitchen, and open yourself up to creativity.
$50
Thornton 2nd Thursday Wine & Art Walk
Thursday, October 10, 6:30-9:30pm
Thornton Park District
Attendees come to celebrate the community, art, and partake in an evening of sights, sounds, food, shopping, and some tasty tastings all along the walk. For $15 (cash only), you'll get a glass and a map of over 25 businesses that will be offering you a tasty tasting. Along the way there will be live music, art vendor's, DJ's and more.
$15 (cash only)
Maluma 11:11 World Tour
Thursday, October 10, 8pm
Amway Center
Tickets start at $51
Popcorn Flicks in the Park: Abbott and Costello Meet Frankenstein
Thursday, October 10, 8pm
Winter Park Central Park
These films are usually held on the second Thursday of each month in Winter Park's beautiful Central Park and they are FREE and open to the public. Bring a blanket, a picnic or snacks, and some family and friends.
FREE Admission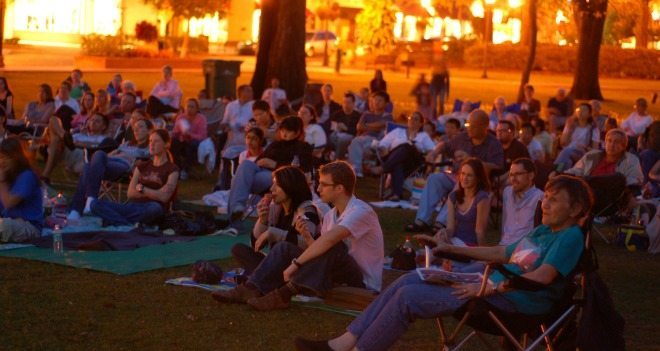 Art & Music in the Park and The Food Truck Bazaar
Friday, October 11, 6-9pm
Lake Concord Park
Attendees are encouraged to bring their own chairs, tables, blankets and enjoy an incredible evening with free entertainment. Don't forget to visit the artist booths and other specialty vendors.
FREE Admission
AdventHealth Pink Night Out, An Orlando Sentinel Event
Friday, October 11, 6-11pm
Ballroom At Church Street
Pink Night Out will be a fun Friday night celebrating just how FIERCE breast cancer SURVIVORS truly are! Join us for an evening of fashion, beauty and wellness, performance art and unique experiences. This year, entertainment journalist, entrepreneur and breast cancer survivor Giuliana Rancic and her husband Bill will join us to share their Survivor story from their unique perspective.
$30-65
Harbor Nights: La Dolce Vita
Friday, October 11, 6:30pm
Loews Portofino Bay Hotel at Universal Orlando
Enjoy select wines, sparkling wines and expertly prepared gourmet foods from each of the hotel's restaurants. Visit each wine and food station as often as you like throughout the evening. Plus, enjoy live music by The Buzzcatz and dancing.
$69-101
CITY UNSEEN 2.0: The [AR]t Experience Continues
Friday, October 11, 7-10pm
Snap! Space
Snap! Orlando presents 'CITY UNSEEN 2.0: The [AR]t Experience Continues,' the innovative ongoing Augmented Reality art project, with virtual public art installations, and in gallery experiences. Year two features new [AR] activated and interactive gallery experiences at Snap! Space.
FREE Admission
Caymus Vineyards TasteMaker Wine Dinner
Friday, October 11, 7pm
Ruth's Chris Steak House – Orlando and Lake Mary locations
The Wagners' wines have long been hallmarks of the Ruth's Chris wine list. This dinner will be showcasing their collection alongside five incredible courses, like Ruth's signature filet paired with their world-famous Cabernet. Don't miss your chance to try five family-made wines over the course of one unique evening.
$120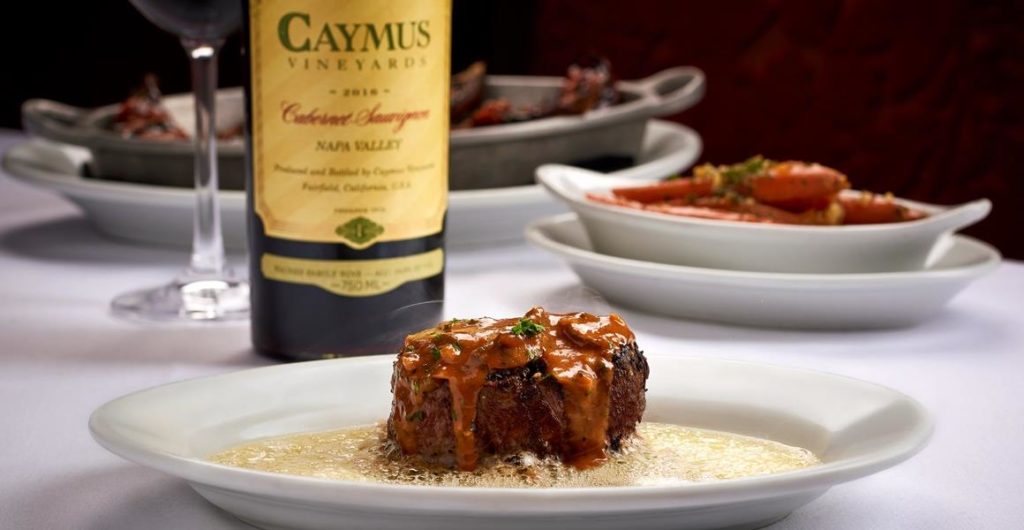 The Second City, Greatest Hits Vol. 59
October 11 & 12
Dr. Phillips Center for the Performing Arts
Come witness the next generation of comedy superstars put their spin on the legendary comedy company's greatest hits, re-booted and re-imagined for today. From sketch comedy to original songs to world-famous improv, The Second City will leave you rolling in the aisles!
Tickets start at $45
Hollerbach's Oktoberfest 2019
October 11-13
Hollerbach's Willow Tree Café
Enjoy German beer, wine and Schnapps, polka music, people dancing in Lederhosen and Dirndls, and more fun at this 3 day long Oktoberfest celebration in Downtown Sanford.
FREE Admission, VIP tickets available
2019 BBQ & Blues Festival
October 11-13
Lakeridge Winery
$10
Deathtrap
October 11-27
The Garden Theatre
Sidney Bruhl would do anything to publish the next great play. He would even kill for it. This dark comedy thriller will have audiences laughing one moment and screaming in terror the next as Sidney discovers he may not be the only murderer in the room.
$20-32
46th Annual Autumn Art Festival: Presented by Keller Williams WP
October 12-13
Winter Park Central Park
The community-oriented sidewalk show presents quality visual art and live entertainment the whole family can enjoy. The festival is held in beautiful Central Park located along historic Park Avenue in downtown Winter Park.
FREE Admission
Big Gay Brunch 2019
Saturday, October 12, 12-3pm
The Abbey – Orlando
In conjunction with Come Out with Pride 2019, you'll enjoy bottomless, complimentary Tito's Bloody Marys, mimosas, beer and cocktails, beats by DJ Erik Armiliato and brunch from the Omelet Bar. The event benefits Pride Gives Back.
$35; $57.35 day of
Come Out With Pride 2019
Saturday, October 12, 12-10pm
Lake Eola Park
One of the most eagerly anticipated events of Pride Week, this year's festival and parade will feature more than 100 groups spanning a 1-mile route through downtown Orlando. Throughout the day, guests can enjoy live entertainment at multiple stages around the park, including celebrity headliners.
FREE Admission
Orlando Flea at Ace Cafe
Saturday, October 12, 12-4pm
Ace Cafe
Shop lots of local and regional artisans, crafters, and succulent-slingers, sip a few cocktails from the bar, enjoy a burger from the Ace Cafe Orlando kitchen! Family and dog-friendly.
FREE Admission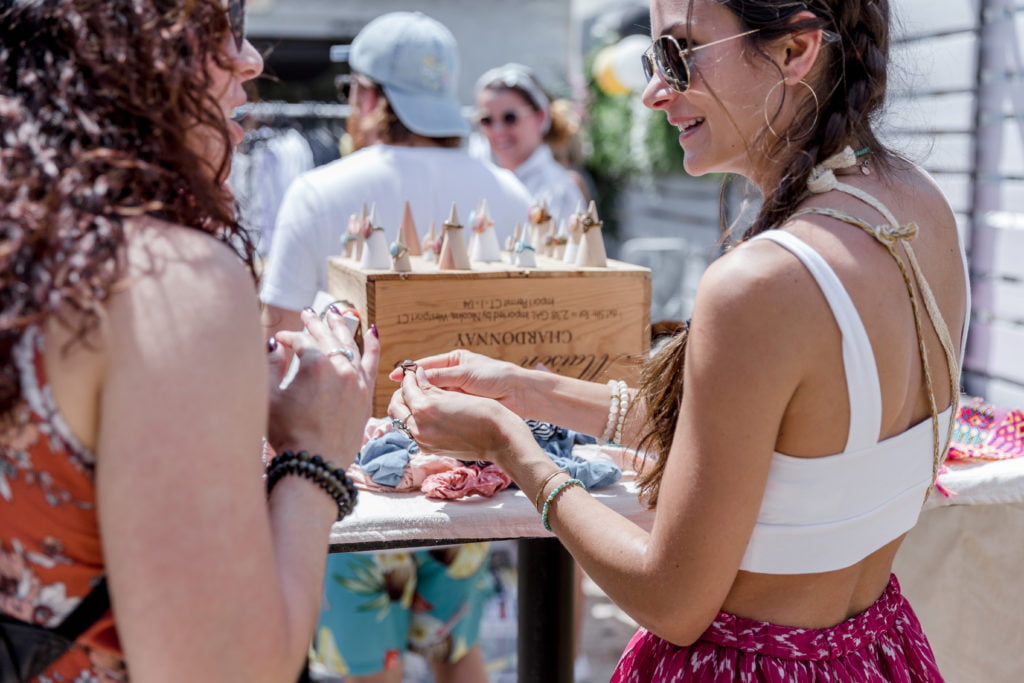 4th Annual Bacon & Brew Fest
Saturday, October 12, 1-7pm
1200 Saxon Blvd, Deltona
Get ready for a massive amount of BEER and Bacon at this year's festival, now being held in Deltona.
$25-95
6th Annual Windermere Craft Beer Fest
Saturday, October 12, 4-8pm
520 Main Street, Windermere
A sampling event featuring tastings of local craft beer brews, in addition to a number of food vendors and live music. The Windermere Craft Beer Fest 2019 will benefit the Windermere Police Department Foundation, Inc and the Florida Brewers Guild.
$30
unWine with the Sommelier
Saturday, October 12, 5:30-7pm
The Ritz-Carlton Orlando, Grande Lakes – Egret Terrace
Interact with the resident sommelier as he highlights cigar and wine pairings.
A la cart
A Night of Giving Thanks
Saturday, October 12, 6pm
Darden Restaurants Support Center, 1000 Darden Center Drive, Orlando
Presented by Darden, this inspiring event will not only focus on giving thanks, but will also support The Paragon School's mission and feature a silent and live auction, raffle, and food provided by Eddie V's, Longhorn Steakhouse, and Seasons 52. The Paragon School is a kindergarten through 12th grade private school, based in Orlando, offering a transformative education program for children with autism and Asperger's syndrome.
$85
Orlando Pride vs. Reign FC
Saturday, October 12, 7:30pm
Exploria Stadium
Tickets start at $21
A 90's Hip Hop House Party at Grape & The Grain
Saturday, October 12, 9pm-12am
Grape & The Grain
Get decked out in your throwback 90's attire for a House Party at the Grape & The Grain with sounds from Dennis Mero + B8TA and Rubox, "Orlando's Most Loved Beat Boxer"
FREE Admission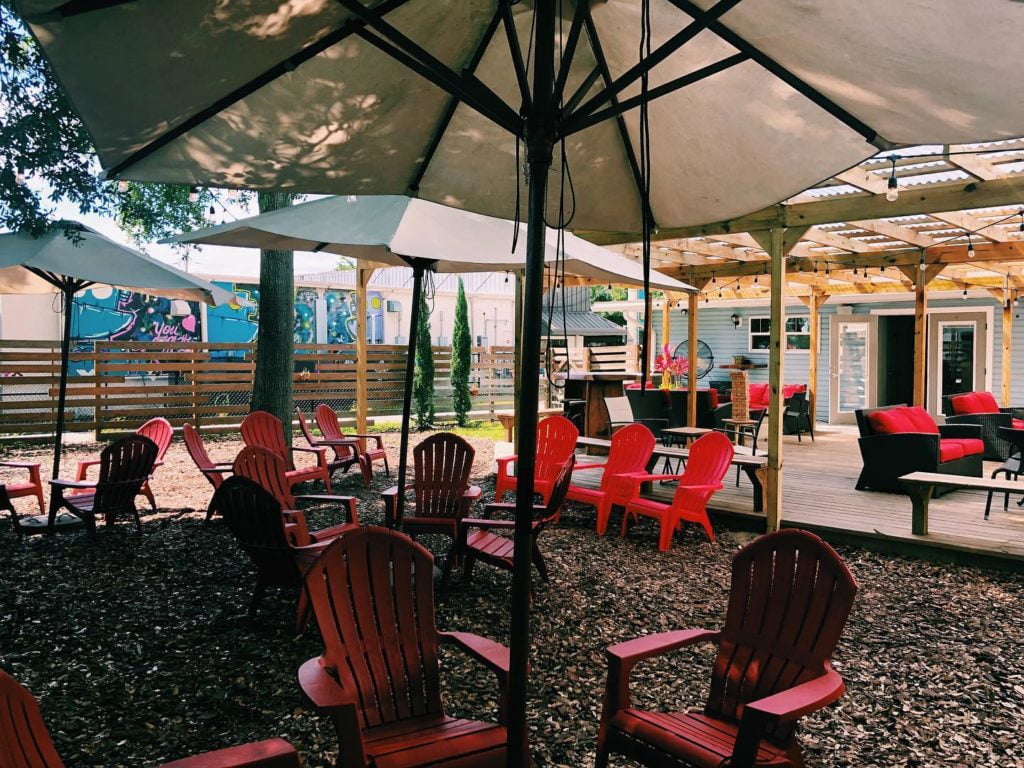 Milk Mart – Sunday the 13th Market
Sunday, October 13, 12-6pm
2428 E Robinson Street
The Milk Mart's spookiest market yet; featuring tons of local vendors flaunting their Halloween best. Venture between The Nook on Robinson, IRON COW, and Sportstown Billiards, come in costume, come with your pets, come with the kids.
FREE Admission
October 14 – 20
Movie Monday: Hocus Pocus
Monday, October 14, 7-10pm
À La Cart Orlando
Come enjoy Hocus Pocus on the lawn of À La Cart! Five food trucks will be there for plenty of food options, and inside the bar will have a variety of beer, wine, and non-alcoholic beverages.
FREE Admission, food and drink prices vary
Mixology Class
Wednesday, October 16, 1-4pm
Paddlefish
Head to Paddlefish's 3rd deck rooftop and craft the perfect fall cocktail! Learn the history of your favorites, from the classics to new modern mixes.
$65
Halloween Candy & Craft Beer Pairing
Wednesday, October 16, 4-11pm
Playalinda Brewing Company – Hardware Store
You'll be creating house-made versions of your favorite Halloween candies and pairing them with Playalinda beers. There will also be live music from 6:30 – 9:30 from The Bellysleepers AND a Halloween costume contest.
FREE Admission
Kissimmee Wine Tasting
Wednesday, October 16, 6-8pm
ABC Fine Wine & Spirits (3300 N John Young Pkwy, Kissimmee, FL)
Enjoy over 50+ wines, spirits and cordials from wineries and distilleries from around the world. Sip while you save 10% off your purchases the night of the event. And as an added bonus, you can keep your wine glass and will receive a coupon to use the night of the event.
$10
Sloth Paint Night
Wednesday, October 16, 6:30pm
Wild Florida
Your wildest dreams are finally coming true! For one night only, we'll be hosting a Wild Paint Night Out with our two-toed sloth, Aerie. During this event, enjoy a plate (or two) of BBQ deliciousness to help fuel up for a night of painting. After dinner is served, use your artistic license to create your very own sloth-inspired painting. And, when your masterpiece is finished, you'll be able to snap a few photos of real sloth!
$49 Per Person
The Animatronicans Double Feature
October 16-27
Orlando Fringe
The Animatronicans is a sitcom-style show that follows the adventures of theme park animatronic characters from current and closed attractions. See what happens when the parks close and everyone, living and mechanical, goes home for the night.
$15
En La Cocina Cooking Class at Tapa Toro
Thursday, October 17
Tapa Toro
Enjoy an evening of cooking and eating around the paella pit as Tapa Toro's talented chefs guide you in creating some of their favorite recipes.
$49
Sunset at the Zoo
Thursday, October 17, 5:30pm
Central Florida Zoo & Botanical Gardens
On the third Thursday of each month, the Central Florida Zoo opens its gates at 5:30 p.m. and for just $5 admission, adults over the age of 21 can stroll through the Zoo enjoying live music, purchase some refreshing beer and wine, and meet animals up-close.
$5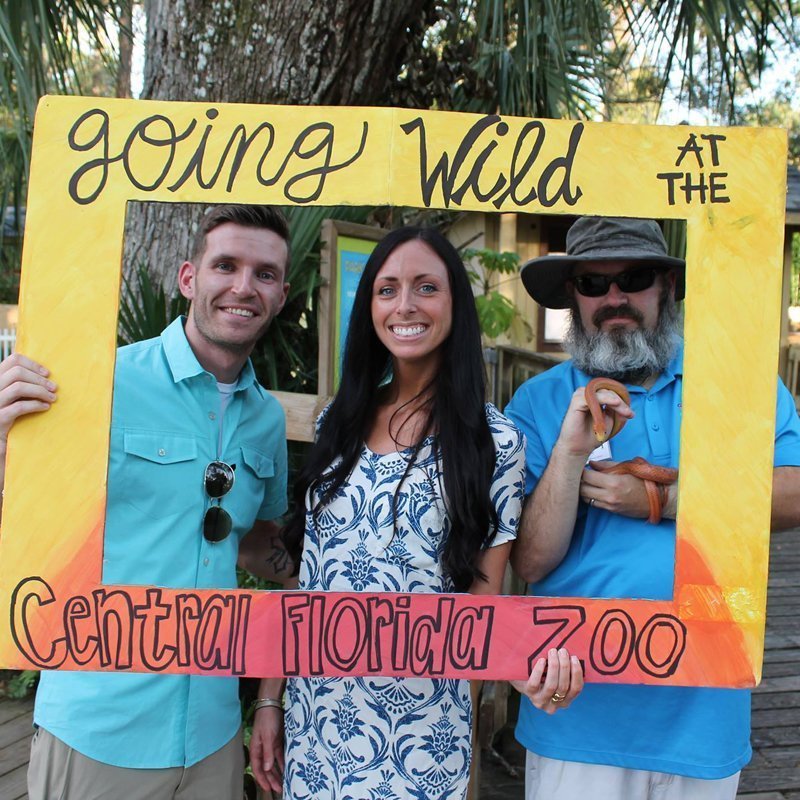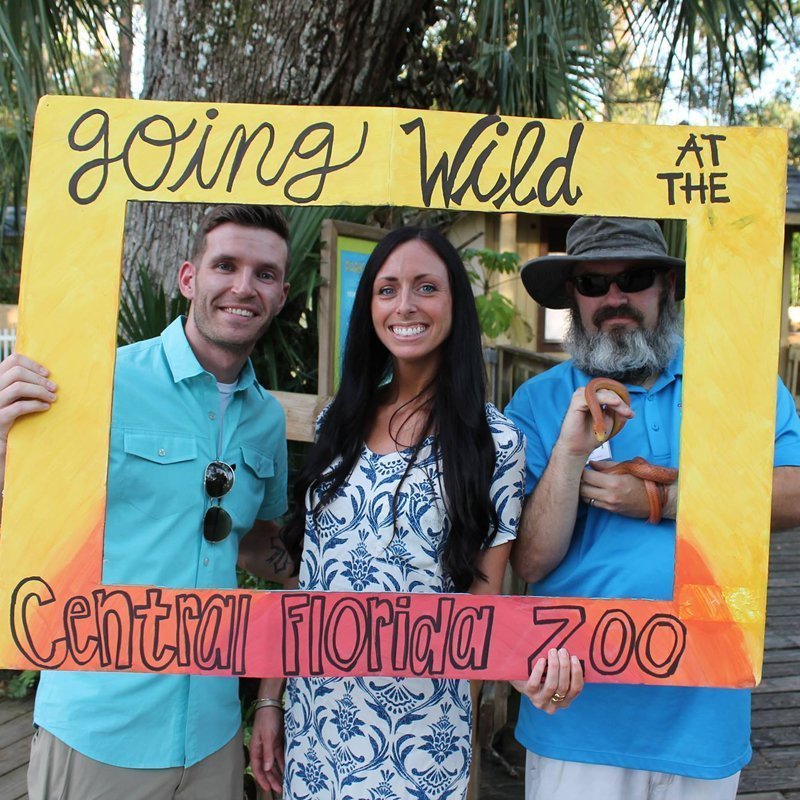 3rd Thursday Gallery Hop
Thursday, October 17, 6-9pm
Downtown Arts District Orlando
Hop to all of the participating venues and check out their new exhibits! Venues include Redefine Art Gallery and CityArts Gallery.
$25
WPI Speaker Series: Jose Antonio Vargas
Thursday, October 17, 7pm
Warden Arena, Alfond Sports Center
Pulitzer Prize-winning author, Emmy-nominated filmmaker, producer, and advocate for immigration rights, Jose Antonio Vargas presents "Migration: The Changing Landscape of Immigration, Travel, and America."
$25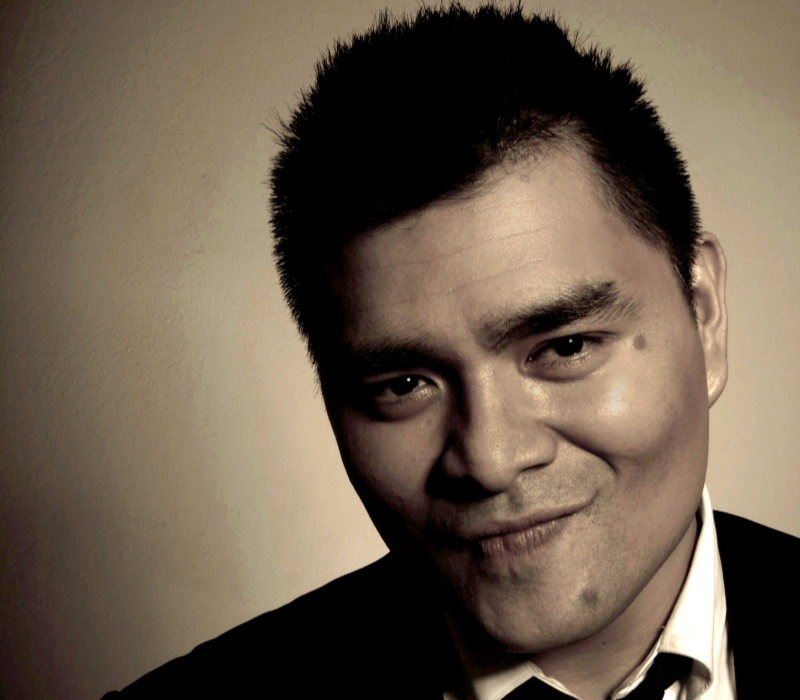 Evening Exchange at East End
Friday, October 18, 6-10pm
East End Market, East End Market hosts an event called the Evening Exchange (EvEx) where incredible local makers, retailers, and local food purveyors pop up for one night. A variety of workshops are also held throughout the night.
FREE Admission, workshop prices vary.
Tim Burton's The Nightmare Before Christmas
Friday, October 18, 8pm
Dr. Phillips Center for the Performing Arts
Experience Tim Burton's cult classic with Danny Elfman's score performed live by a symphony orchestra. When Jack Skellington, Halloweentown's pumpkin king, accidentally stumbles on Christmas town, he plots to bring Christmas under his control by kidnapping Santa Claus and taking over the role. But Jack soon discovers even the best-laid plans of mice and skeleton men can go seriously awry.
Tickets start at $55
Immerse 2019
October 18-19
Downtown Orlando
Now in its seventh year, IMMERSE 2019 will be an even more spectacular display of creativity through music, dance, acrobats, murals, projection experiences, theater, and interactive installations.
FREE Admission
5th Annual Crooked Can Oktoberfest
October 18-20
Crooked Can Brewing Company
It's time to Eat, Polka and Party. You can expect authentic food, live entertainment, Oktoberfest Weiner Dog Race, polka music and more as the event takes over the streets for 3 days.
FREE Admission
Manatee & Dolphin Encounter Paddle & A Pint
Saturday, October 19, 10am
Playalinda Brewing Company – Hardware Store
Join Playalinda Brewing Company and A Day Away Kayak Tours for a Paddle & A Pint taking in some of the most memorable characters in the Indian River Lagoon. Ticket includes a 90-minute kayak tour, followed by a Playalinda beer with your fellow paddlers at Playalinda Brewing Company – Hardware Store.
$40
Super Saturday Fall DIY Series with Donna Dewberry
Saturday, October 19, 10am-4pm
The Gathering Studio
This is a full days workshop from 10am-4pm with 3 different projects. Paint a beautiful tote with Donna Dewberry, Make an awesome wreath with Kim Coe and Make a pretty Christmas necklace with Teresa Bowles. Lunch is included. All supplies are provided and you get to take home all 3 creations.
$149
Cocktail 101
Saturday, October 19, 3-5pm
K Restaurant
Head to College Park's K Restaurant for a mixology cocktail 101 class where you can expect to make 4 drinks including a Manhattan and Old Fashioned. Call and make a reservation for Cocktail 101 by calling 407-872-2332.
$65/person plus tax and gratuity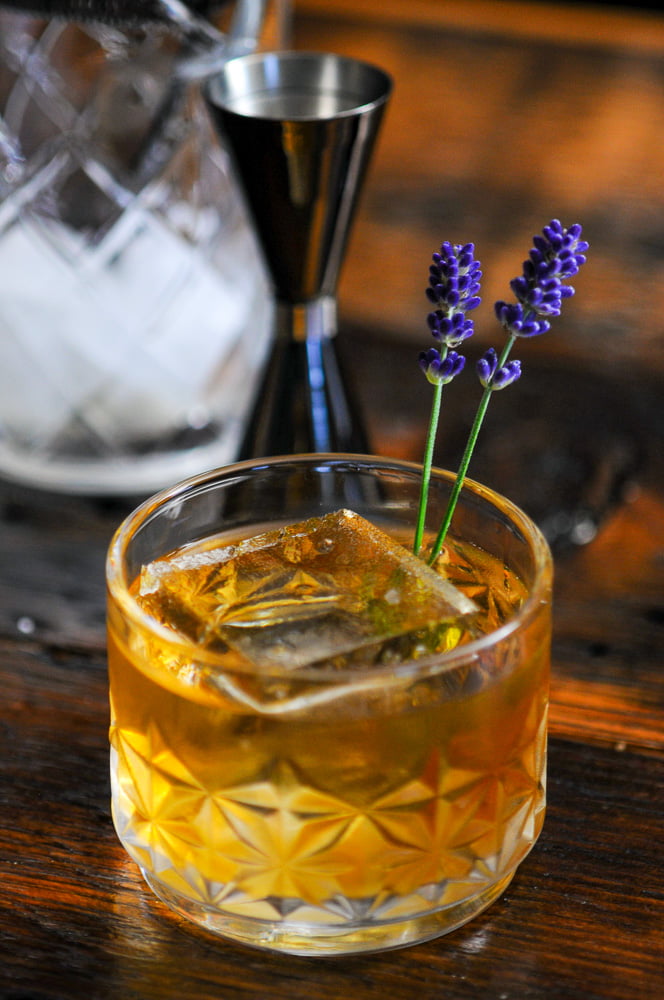 Sloth Yoga
Saturday, October 19, 9am
Wild Florida
For one day only, get your zen on with our two-toed sloth Aerie as you are guided through a yoga session. No previous yoga experience is needed but make sure to bring your own mat!
$40 per person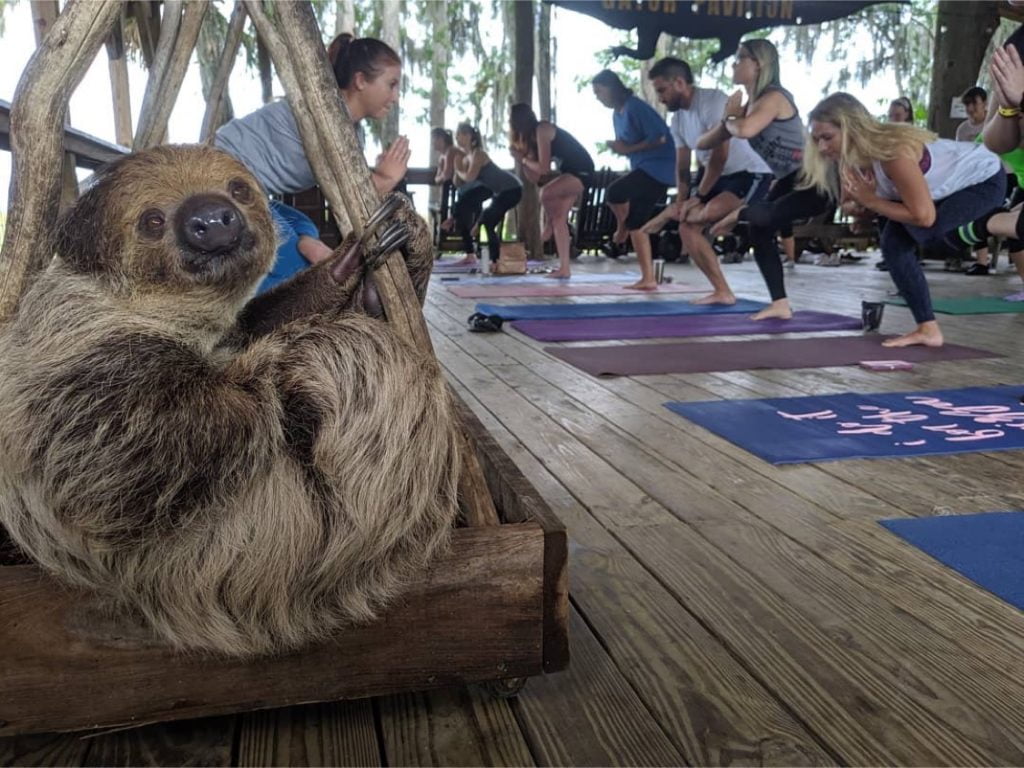 Spooky Star Party 2019
Saturday, October 19, 5-10pm
Emil Buehler Planetarium at Seminole State College
Join the Emil Buehler Planetarium at Seminole State College for an evening of celestial observation, laser shows, spooky crafts, hair-raising science activities, and of course…candy! You are encouraged to dress up in your Halloween best, and participate in the famous children's costume contest!! In addition, the planetarium will be presenting a special Halloween-themed laser show "Fright Lights" at 6 pm, 7 pm, 8 pm, and 9 pm.
FREE Admission to the star party and science activities; admission for the laser show is $6
Taste of Nona: Diamonds and Denim
Saturday October 19, 6-9pm
Lake Nona Town Center
Enjoy an evening out with a huge assortment of delectable dining options, live entertainment by Slickwood, and a silent auction. This year's Taste will feature as many as 50 fantastic regional restaurants, dessert makers and catering services.
General Admission: $45 rate for the first 200 tickets, $55 regular price
Sanford Art Walk: Sanford Pumpkin Fest
October 19, 6-9pm
Sanford Welcome Center
A juried art show in the Historic Sanford Welcome Center, and a walking tour of the art venues located in historic downtown Sanford.
FREE Admission
Wine Stroll hosted by Corelli's Pantry
Saturday, October 19, 6pm
Corelli's Pantry
Enjoy a tasting of over 15 wines in addition to live entertainment outside of Corelli's Pantry.
$15
Coppo Wine Dinner
Saturday October 19, 6:30pm
Ravello at Four Seasons Orlando
This exclusive event will be a five course dinner featuring wine pairings selected by resort sommelier Antoine Boissonot, with special guest speaker Luigi Coppo. This special dinner is limited to 30 guests, please call 407-313-6161 for dining reservations.
$165/person (tax and gratuity not included)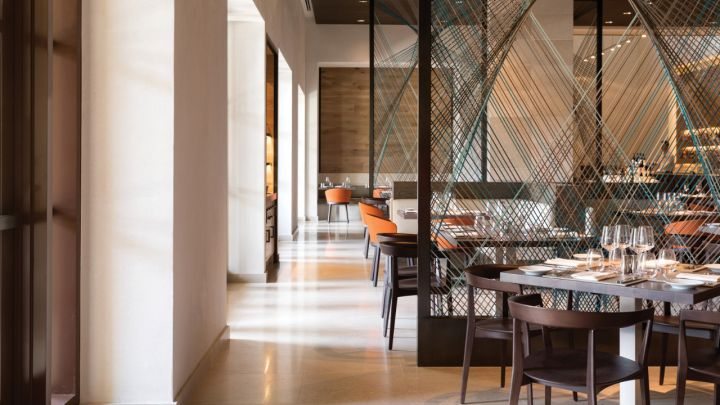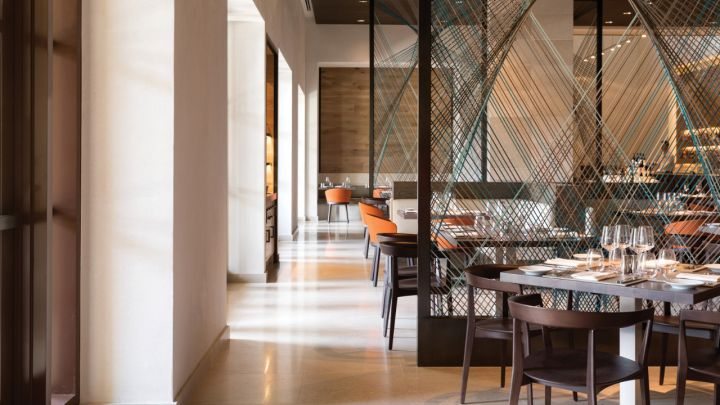 Ms. Brown's Colors of Burlesque
Saturday, October 19, 9:30pm
Dead Lizard Brewing Company
Come join host Ms. Brown at Dead Lizard Brewing on Saturday, October 19, as she showcases a diverse cast of Central Florida's best burlesque performers. VIP tickets include a VIP poster signed by the performers, priority seating in first two (2) rows, and an early entry meet and greet with the performers before the show.
General Admission Tickets: $20, VIP Tickets: $30
Bubbles & Blackjack
Saturday, October 19, 7:30-11pm
The MEZZ
Guests will enjoy a free-flowing event which includes blackjack, craps and roulette casino games plus complimentary drinks and hors d'oeuvres, music, and raffle prizes!
$80/person, $150/couple
Rosé Garden Party
Saturday, October 19, 8-11pm
Blue Martini Pointe Orlando
Sip Rosé and Pink signature drinks, dine on tapas, dance to live entertainment, and donate to a great cause! Charity event benefiting Florida Breast Cancer Foundation.
$10
Bubbles and Bow Ties, an Orlando Charity Event
Saturday, October 19, 8-11:30pm
3NINE at Rosen Plaza Orlando
This year's Halloween-themed costume celebration encompasses Adam's love for life and bow ties. Guests will be treated to his favorite food, drinks, and music. All proceeds benefit The Adam Michael Rosen Foundation whose mission is to help end brain cancer.
Tickets start at $125
The Big Bounce America Tour
October 19-26
Osceola Heritage Park
Featuring the world's largest bounce house, The Big Bounce America tour is the biggest touring inflatable event in the world and includes three massive inflatable attractions: the world's largest bounce house, an incredible 900+ ft long obstacle course named the Giant, and a unique, space-themed wonderland called airSPACE, in addition to adults-only experiences.
$32
Will's A Faire Vintage & Indie Art Fall Market
Sunday, October 20, 1-8:30pm
Will's Pub
Will's A Faire is the biggest outdoor/indoor vendor market in Orlando, with 80 vendors, live music a la Southern Fried Sunday, craft cocktails, craft sodas & craft brews from Will's Pub & lil Indies, food trucks & free fun for the entire family.
FREE Admission
October 21 – 27
Cloudy Bay Wine Dinner
Monday, October 21, 6-10pm
Ocean Prime Orlando
During this five-course dinner, guests will enjoy Cloudy Bay Sauvignon Blanc, Pinot Noir, and gain insight into the winemaking and pairing process.
$125 per person plus tax and gratuity. Reservations required; call (407) 781-4880 or email privatediningOrlando@cameronmitchell.com to reserve.
Handel & Brahms
Monday, October 21, 7pm
The Plaza Live
The Orlando Philharmonic Orchestra opens its 2019-2020 Focus Series with Handel & Brahms. The concert will feature returning soprano Awet Andemicael, as she joins forces with Music Director Eric Jacobsen to bring to life musical depictions of female African characters including Cleopatra and the Queen of Sheba.
$14.60 – $54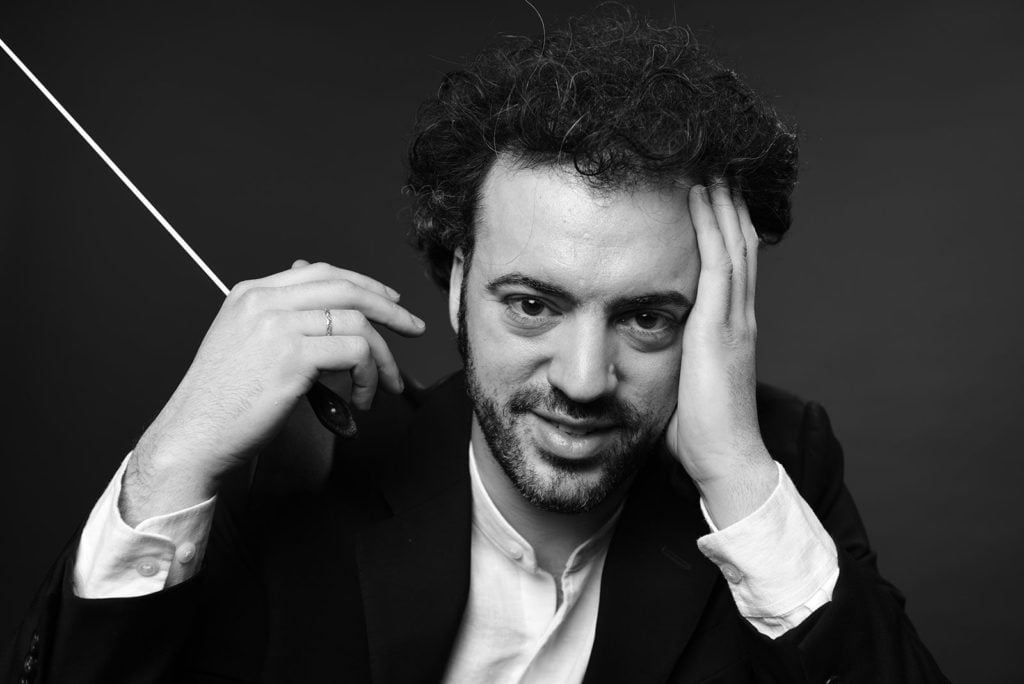 Les Misérables
October 22-27
Dr. Phillips Center for the Performing Arts
Tickets start at $54.50
Orlando Improv Presents: Ladies Night
Wednesday, October 23, 8-10:30pm
Orlando Improv Comedy Club
Come out and laugh with some of Central Florida's Funniest Lady comics at The Orlando Improv
$10-40
October Wine School
Thursday, October 24, 5:30-6:30pm
Proper & Wild
Proper & Wild is hosting their 2nd wine school event, where you'll sample 6 wines and learn while grazing on plant-based charcuterie for an upgraded happy hour unlike any other.
$35
October $5 Wine Tour
Thursday, October 24, 6-7:30pm
ABC Fine Wine & Spirits (Orlando & Kissimmee locations)
Sip on wines while you learn how geographical regions, climate and wine making techniques affect wines from different corners of the world. Find your favorite with the help of our experts and discover new wines. October's theme is The Art of Blending.
$5
Thursday, October 24, 6pm
Edible Education Experience
26 E. King Street, Orlando, FL 32806
Edible Education Experience welcomes you to attend its new monthly "how-to" nights. Whether you're interested in the topic or already have experience, join an evening filled with a topic expert, light bites, and hands-on take home goodies. Edible Education is kicking off this series in October with Intro to Beekeeping! Come see Edible Education Experience's apiary, dive into a Q&A with a Journeyman Beekeeper to learn how to get your own hive started, and then end the evening by making two different kinds of infused honey to take home and enjoy with friends and family!
Adults: $70; Children: $30
www.edibleed.org/pay-for-class/how-to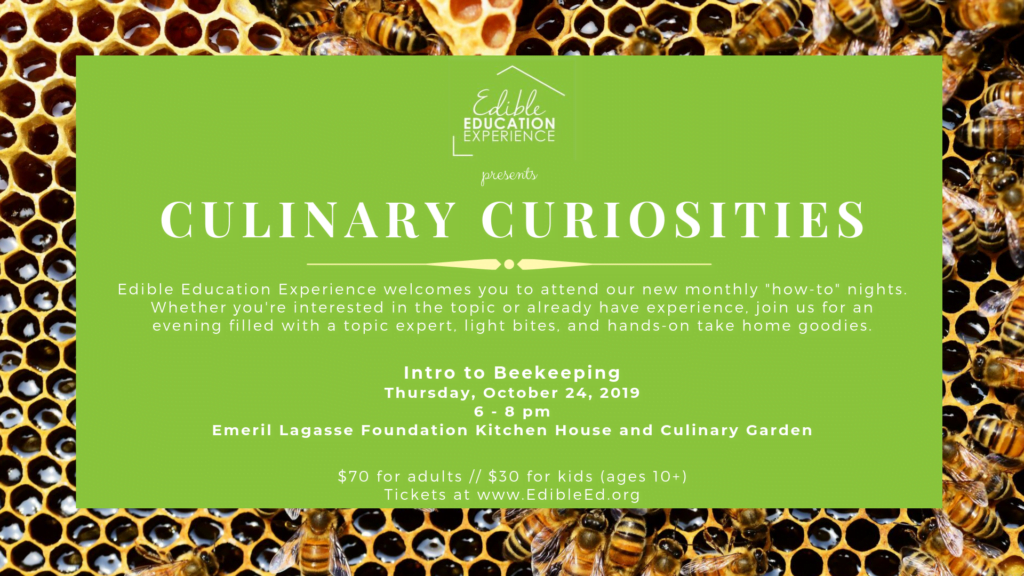 Chili & Beer Dinner
Thursday, October 24, 7pm
Orlando Brewing
Obsessed with Chili? Join Orlando Brewing for a night of chili and beer with Cincinnati Chili Company. Ticket includes 4- 5 oz. organic beers and chili 3 way OR coney dog. RSVP Only.
Get Your Groove On
Friday, October 25, 6-9:30PM
Alfond Inn
Get Your Groove On features live entertainment provided by Comfort Live, along with Chef's Selections of Seasonal offering and unlimited alcoholic beverages.
$55-80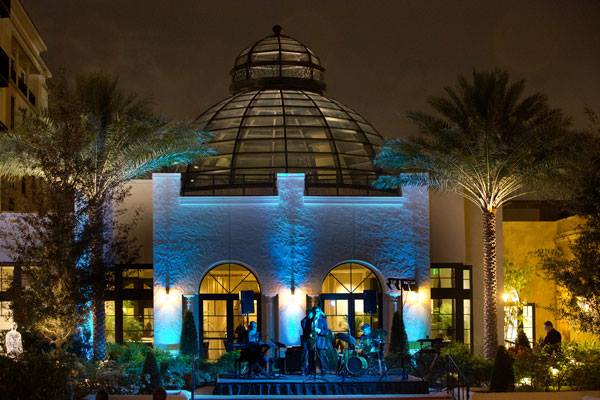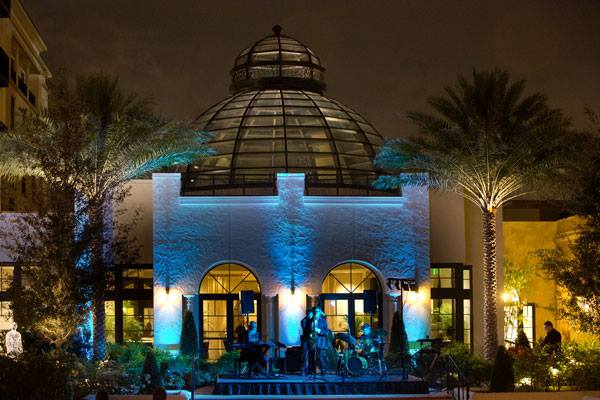 An Evening of Magic Dinner Show at Christner's
October 25 & 26, 7-10pm
Christner's Prime Steak & Lobster
Enjoy a mouth-watering four course meal at the legendary Christner's Prime Steak & Lobster and a stunning magic show in a private parlor environment by the See Magic Live team of magicians.
$148
4 Rivers 10-Year Birthday Party
Saturday, October 26, 5-8pm
4 Rivers Smokehouse (Winter Park, FL)
The local smokehouse is celebrating 10 years with live music from Teddy Henderson, "throw-back" deep-fried desserts from the original Smokehouse, and a pig roast—available while supplies last.
FREE Admission
Oktoberfest at PB&G
Saturday, October 26, 7-11pm
Four Seasons Resort Orlando at Walt Disney World® Resort
Come enjoy our favorite specialty German foods and a variety of beers including some from local brewery Crooked Can. Live music from The King Guys will be sure to make it a party. Tickets include a dinner buffet and a souvenir beer stein.
$55
Stouts For Snouts
Sunday, October 27, 2-6pm
Orlando Brewing
Stouts for Snouts is a Sniffing Snouts Pit Bull Rescue adoption event and fundraiser. Come out and meet some of our adoptables! Making a $5 donation to the rescue gets you Yappy hour pricing all day.
$5 donation, drink prices vary
Sunday, October 27, 6:30pm
Osprey Tavern
This special dinner will featuring diverse wines sourced from the portfolio of Olé Obrigado, a five courses tasting menu by Executive Chef Elek Kovacs and his team and a live Flamenco guitar performance by Don Soledad. Reservation required; call 407-960-7700 to reserve.
$125 per person plus tax & gratuity.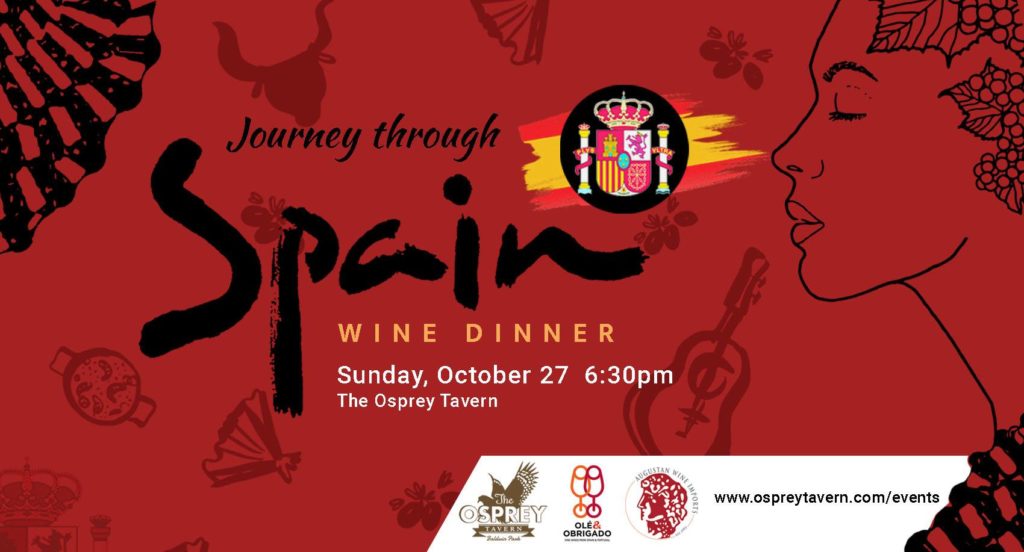 October 28 – 31
Taste of Sanford 2019
Monday, October 28, 5:30-8:30pm
Historic Sanford Civic Center
Annual event highlighting the best in Sanford food featuring food samples from local restaurants, beverage tasting and desserts.
$25/person, $45/couple
Halloween Pop Up Dinner
Monday, October 28, 7pm
Lake Meadow Naturals
Chef Kyle Bianco will prepare a 5-course dinner, with dishes such as Confit Sous Vide Duck Breast, Devil Fruit Red Wine Braised Bone In Beef Short Rib, and Apple Fritter Pumpkin Bread Pudding.
$125/person
An Unscripted Evening with Scott Pelley
Tuesday, October 29, 6:30pm
Bush Theater Rollins College
National bestselling author Scott Pelley shares stories of the many people he's interviewed and the places he's been as a CBS News Anchor and 60 Minutes journalist. He will be signing his book, Truth Worth Telling: A Reporter's Search for Meaning in the Stories of Our Times, after the presentation.
$40
Anniversary Wine Dinner
Tuesday, October 29, 7:30pm
VINIA Wine & Kitchen
The Winter Park wine bar is celebrating its one year anniversary with a special wine dinner. You'll enjoy a five-course menu, each paired with a specially selected wine, each from a different country (Italy, France, Portugal, Spain & Brazil).
$95 (tax and gratuity included)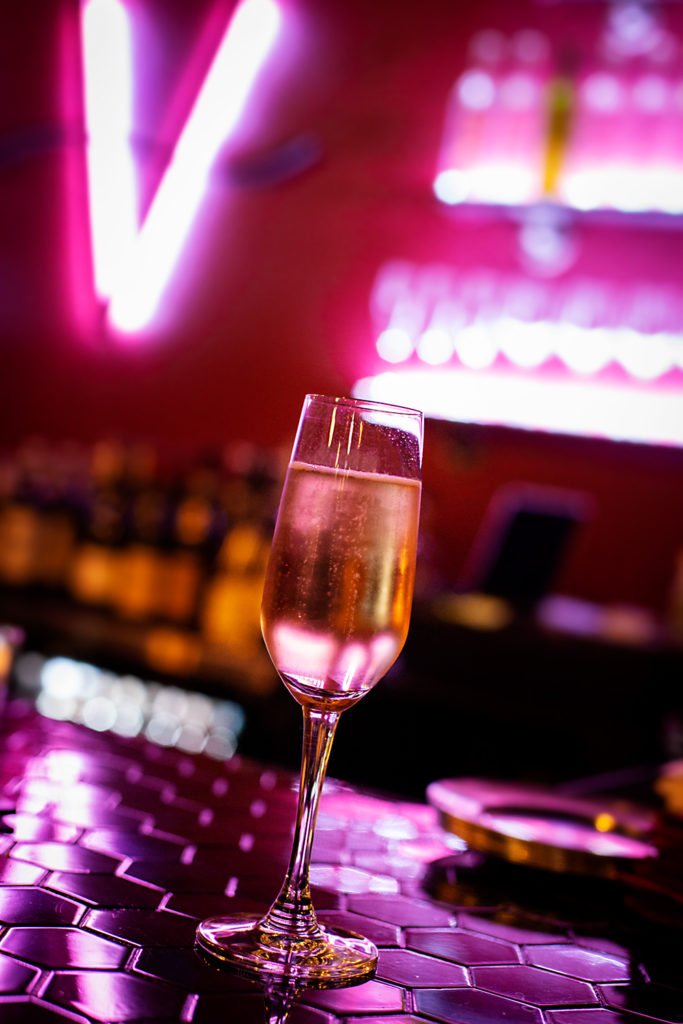 Zombie Run!
Tuesday, October 29, 6:30pm
Playalinda Brewing Company – Hardware Store
The ZOMBIE RUN is back! Come out and join Playalinda Run Club for a fun zombie themed run/walk! Dress the party and stick around afterwards for some tasty beers.
FREE Admission
Orlando Ballet Vampire's Ball 2019
October 31 – November 3
Dr. Phillips Center for the Performing Arts
This fan favorite will thrill you with a riotous tale of two vampires, told through exquisite dance as only Orlando Ballet can. Attend opening night for a special Halloween costume contest!
$24 and up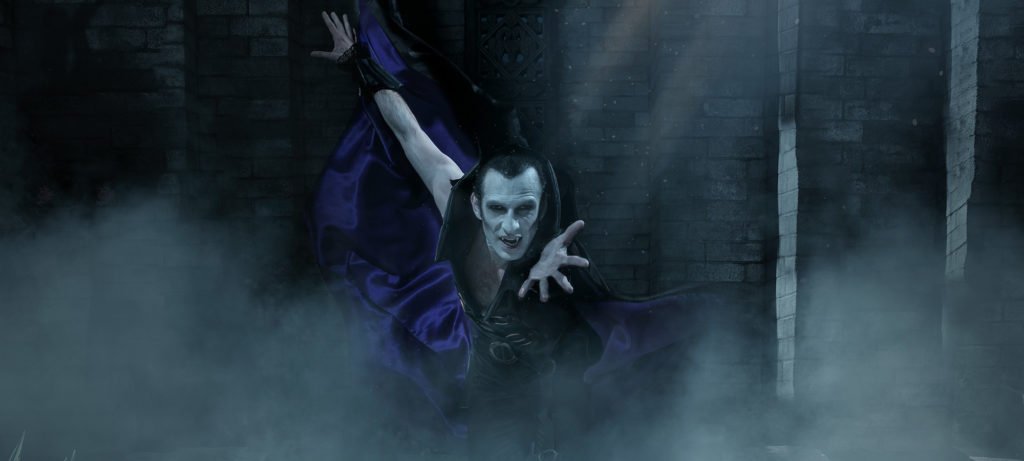 The Rocky Horror Picture Show Experience: Interactive Movie Series
Thursday, October 31, 10pm
Garden Theatre
This crowd favorite Halloween event is back for the 4th year with trivia, costume contests, fun games, and an interactive screening of the 1975 cult film The Rocky Horror Picture Show! And of course, Miss P. Tart is back to host the evening!
$15
WANT MORE EVENTS?
Here's our guide to the Top Orlando Events for 2019 for more ideas.
Disclosure: Some of the events mentioned in this post are hosted by some of our valued advertising partners.
Feature image credit: Arlene Laboy