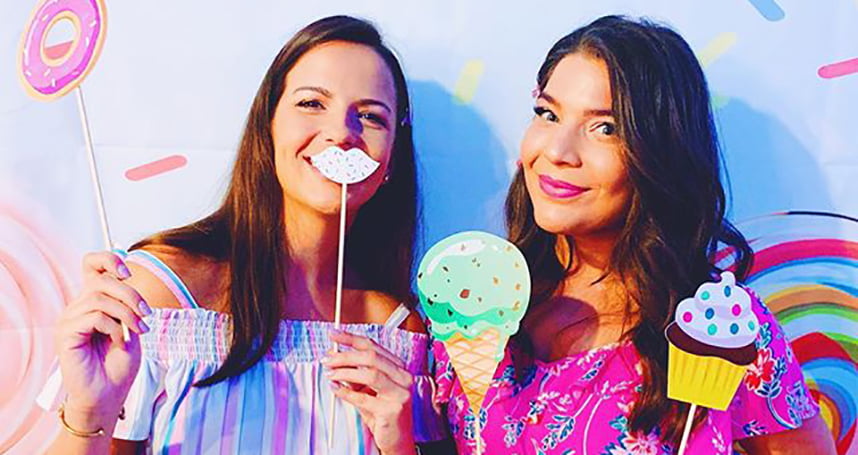 If we had to choose our favorite social media app, Instagram would easily win. We find endless date night inspiration while browsing the social media app. We also love adding to our ongoing series showcasing some of our favorite Orlando Instagrammers. Each month we choose a different local digital storyteller to feature that we love following and we hope you will too. This month we are putting the spotlight on Kayla and Mo, the Sweet Seekers!
The two Orlando ladies met while they were both working in local news and bonded over their shared love of sweets. Their Instagram page is full of coloful images and mouthwatering confections, from doughnuts to milkshakes. Be sure to follow them at @sweetseekers, and check out their list of favorite local ice cream spots below.
One of the best ways to beat the Orlando heat is with a visit to Kelly's Homemade Ice Cream in Audubon Park. With more than 100 recipes, many of their unique flavor creations rotate throughout the year. Our favorite is Cookie Monster, but the Blondie is one of Kelly's most popular (lucky for you, they have it year-round). Kelly's uses quality ingredients and they also serve up sorbet for our non-dairy friends. You can play some classic board games whilst you eat, and trust us, the pink and white décor will fulfill all your Instagram needs.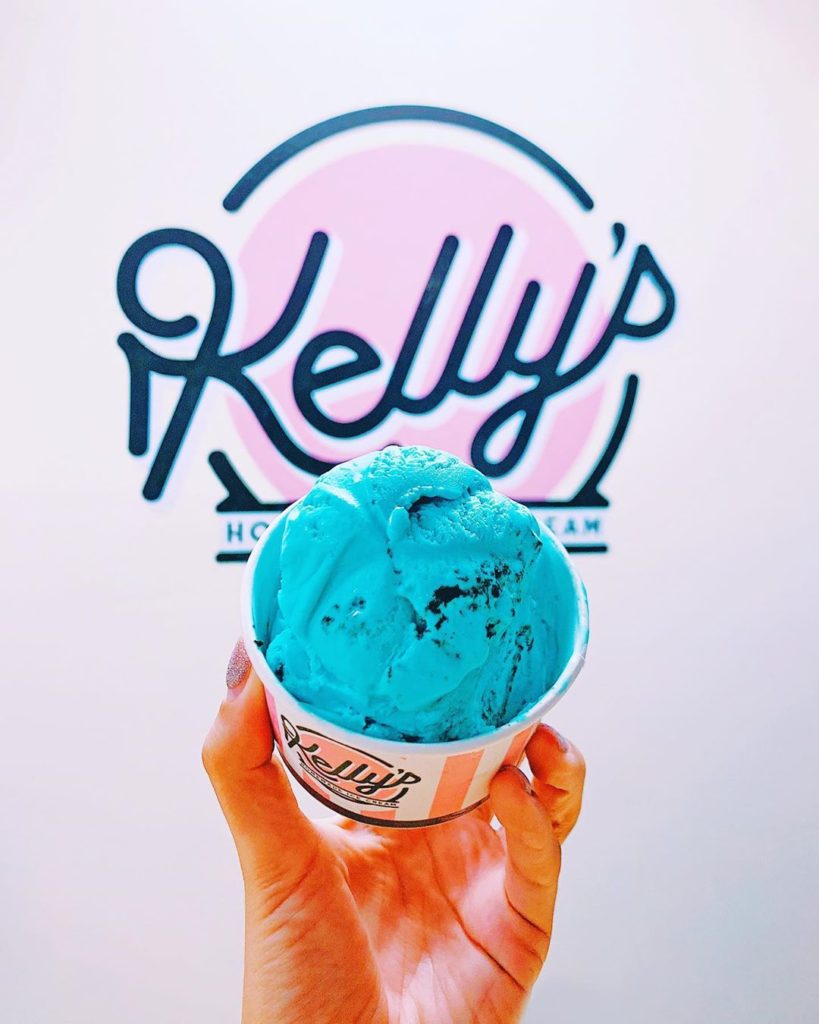 Lake Nona's Boxi Park never disappoints and that includes cool treat options. At Before it Melts you can keep it classic or go big and pile on a variety of fun toppings like toasted marshmallows, meringue shards or blueberry jam. If your creative juices just aren't flowing, go for one of the sundae specialties like the Black Out—black vanilla soft serve, torched white marshmallows, white chocolate nuggets and dried strawberries. You'll have no trouble finishing it before it melts. Don't be intimidated by the line! It moves pretty fast and you don't want to miss out on this one.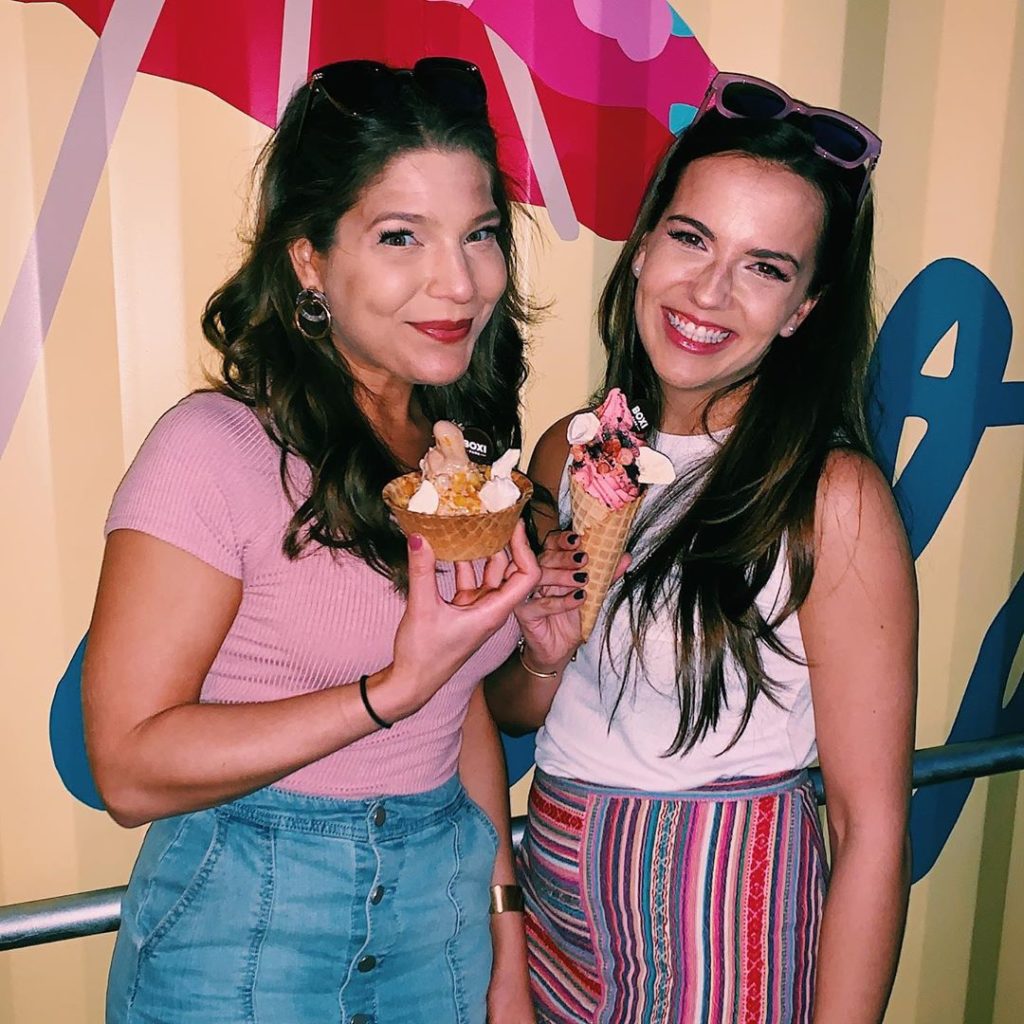 If you're feeling especially extra and want to take the term "treat yourself" to a whole other level, get yourself to The Sugar Factory and order the King Kong Sundae. No sundae has ever been named so accurately. The King Kong Sundae includes 24 scoops of ice cream, a doughnut, cookies, brownies, candy, hot fudge, whipped cream, marshmallows, a mini cupcake and sparklers, because why not? At $99, you may want to bring 98 of your closest friends, but it's worth the hype and the decadence especially if you're celebrating.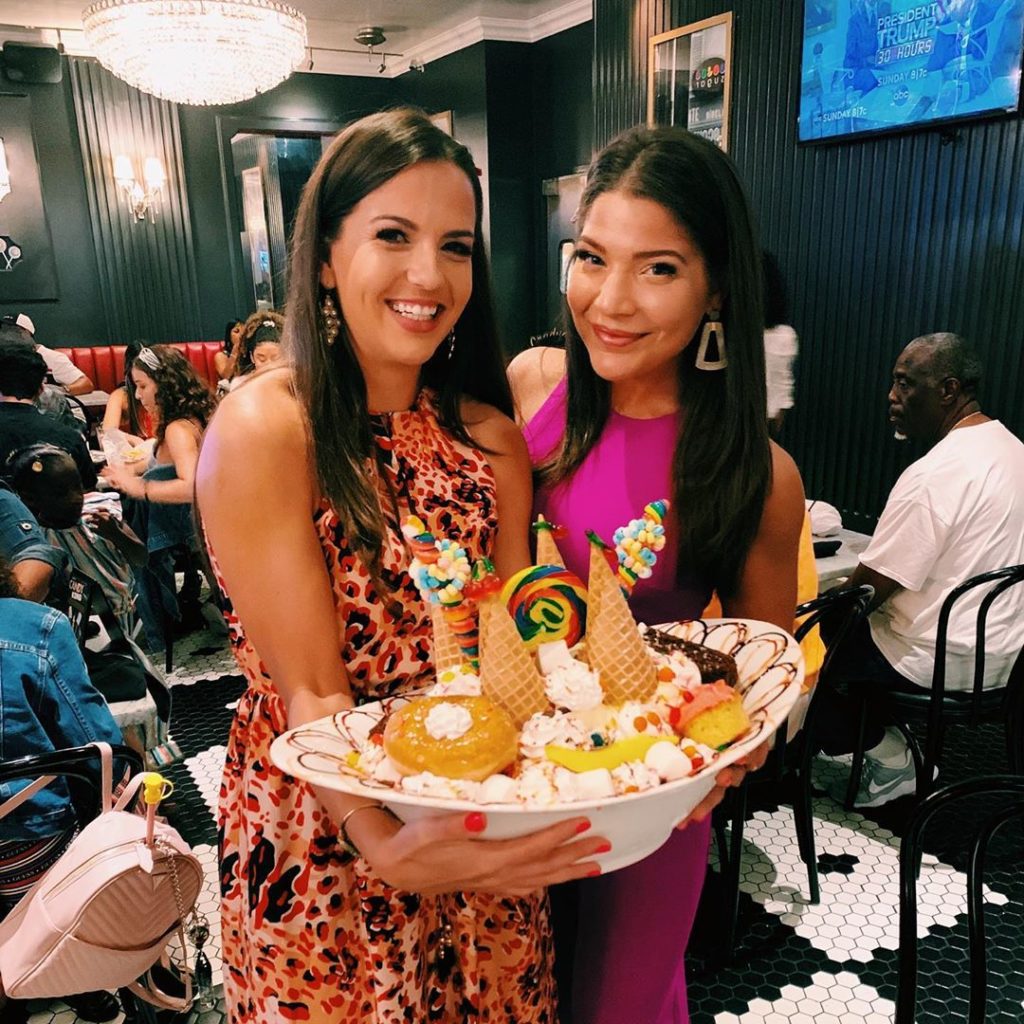 The Greenery Creamery in downtown Orlando is where you go to step up your ice cream game and become the envy of your Insta followers. But before we get into how pretty the treats are at this ice cream boutique by Lake Eola, let's start with what's on the inside. All their flavors feature ingredients that are locally sourced and organic (when possible). They even use milk from Florida grass-fed cows. Be sure to assemble your vegan and non-dairy friends, because they'll have a lot of options, like Black Ash Coconut and Lychee. Whether you go dairy, non-dairy or vegan, we guarantee it will be the creamiest most vibrant-flavored scoop you can find in town. You can also get six different kinds of cones that come in fun colors, and that just screams fun.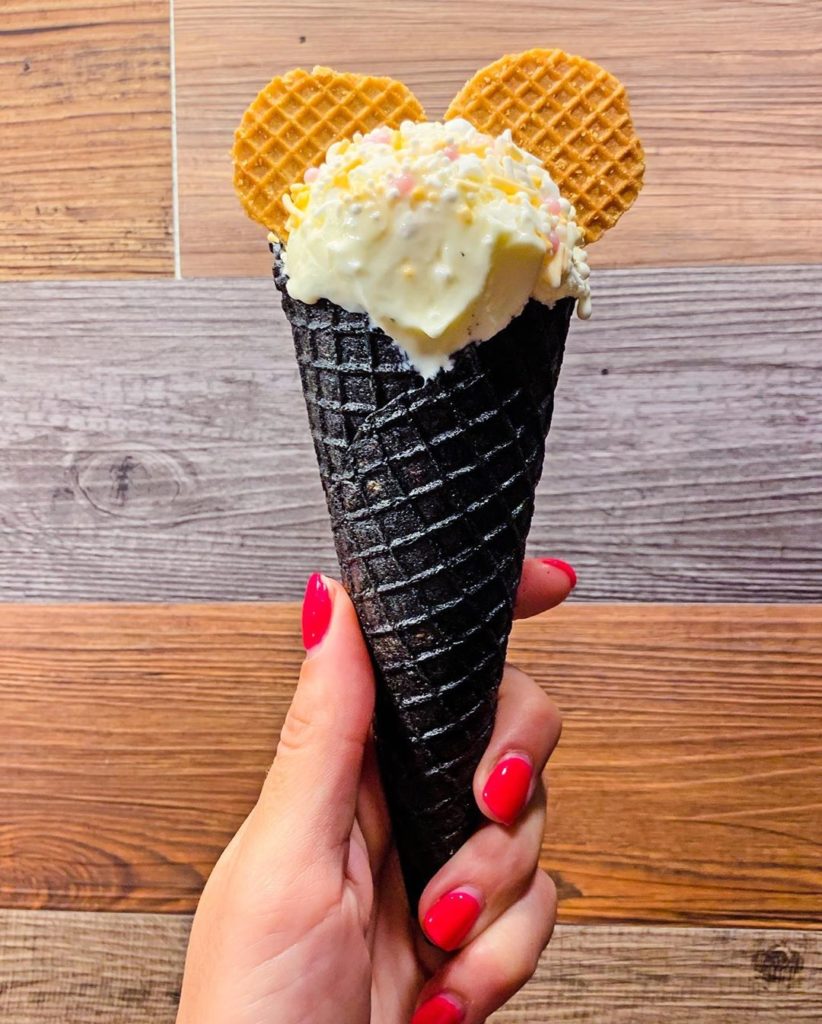 No need to go to Italy this summer – just head to Gelato-go in downtown Winter Park for your cravings. This family-owned business serves up more than 40 handcrafted flavors all made in house with fresh products locally sourced and imported from Italy. Your visit won't be complete unless you add the hot Belgian chocolate on top of your scoop. The Affogato Al Café is a go-to for coffee lovers. Who could say no to a shot of espresso poured on top of vanilla gelato? We go for the classic Italian flavors like Amaretto, Stracciatella and Mascarpone, but with the chocolate on top of course—always add the chocolate. Buonissimo!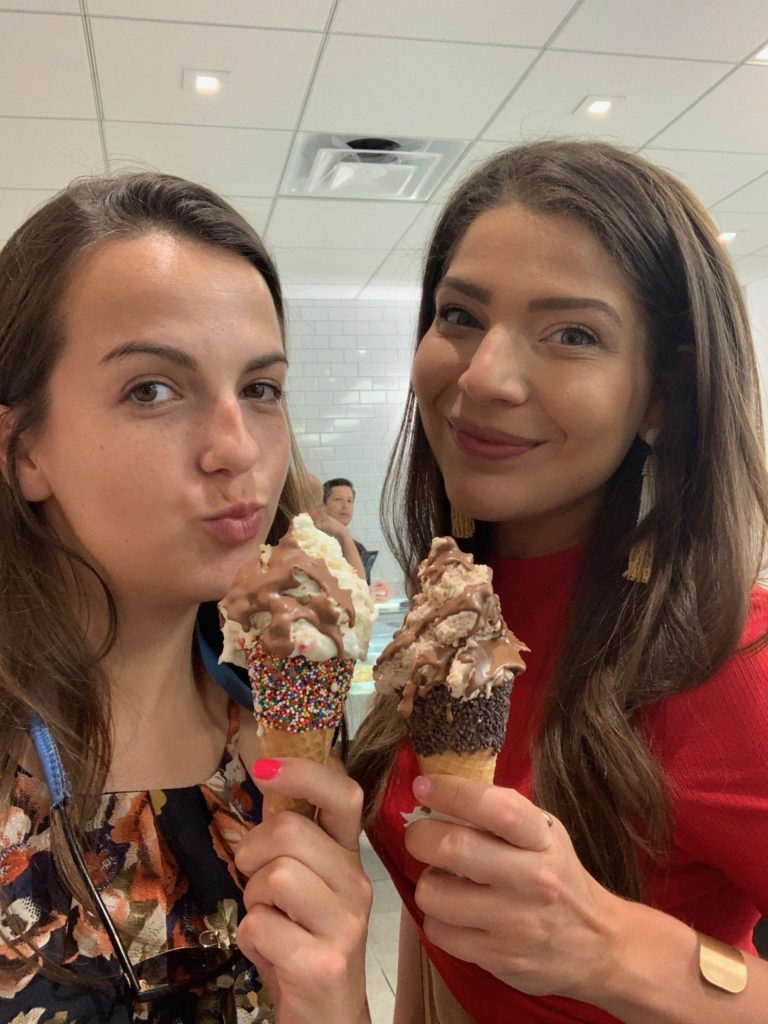 You don't know cool until you visit Jeremiah's Italian Ice. Jeremiah has been "Living Life to the Coolest" since 1996 and it's no surprise his business hasn't stopped growing ever since. This isn't your everyday Italian ice. Jeremiah's has wild flavors you didn't know could be turned into an icy treat. From cotton candy to Cookie Butter and Bahama Freeze, there's a flavor for every palette. If you've never been, go for the ultimate Jeremiah's experience and order yourself a gelati which, in Jermiah's world, is a decadent layering of Italian ice and creamy soft-serve ice cream. Your ice cream options are chocolate, vanilla or swirl. You'll likely want to join the J-List, a members only "cool kids" club that will get you mad discounts and free treats.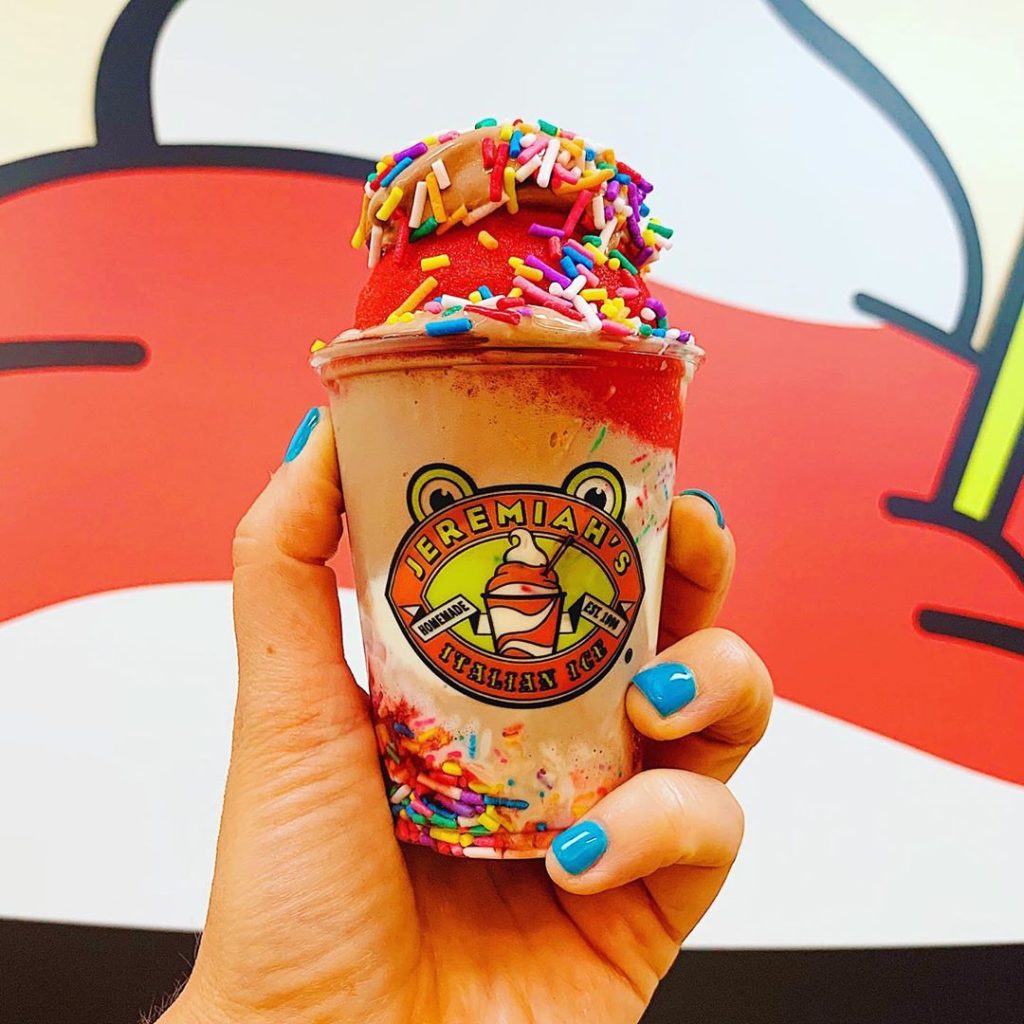 We love marshmallows. There are so many ways you can incorporate them into other desserts but they're equally delicious on their own. Wondermade agrees and made a whimsical business out of it. They have cool creations like flaming smores, cornbread ice cream and gold and champagne marshmallows. There are two locations (their main store in Sanford and a pop up in Orlando) and they also host date night activities where you can learn to make marshmallows.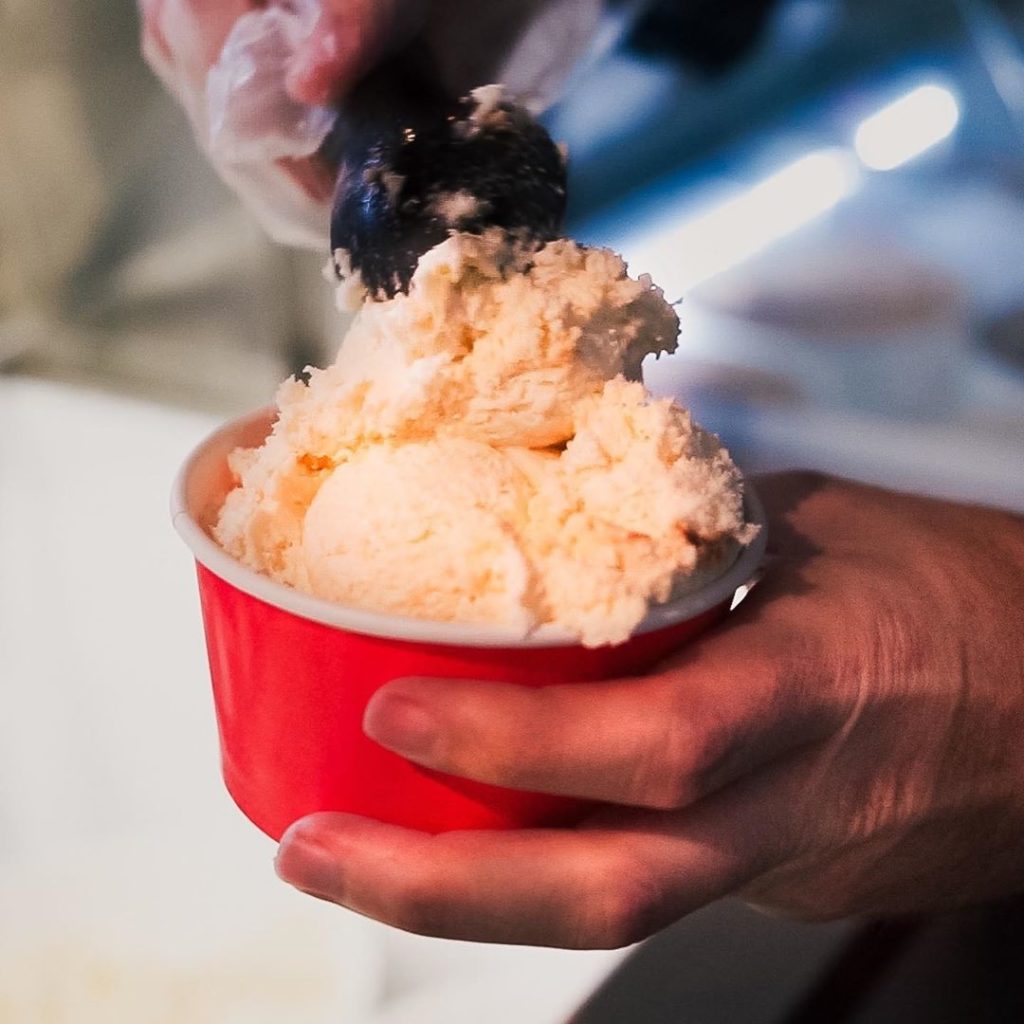 Bruster's reminds us of where we hung out in high school. We often hit up the Altamonte location and order marshmallow sundaes and scoops of chocolate chip cookie dough with rainbow sprinkles. If your wallet is feeling a little empty, bring your own banana and your split is half off. Bruster's is also a chain spot so there are a few locations you can visit in Central Florida. Also don't forget to take a photo with the polar bear statue.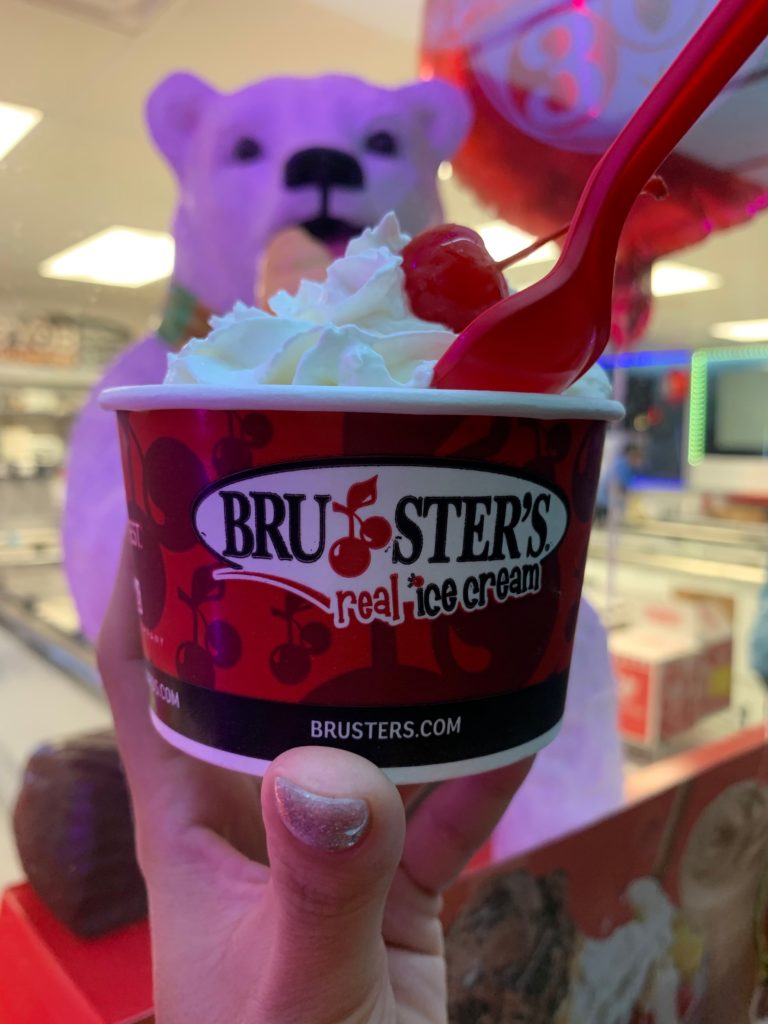 Freddy's is a chain that really doesn't get enough attention in Orlando. There are only two locations locally, with one being in the ever-expanding SoDo area. It has that 1950s vibe that just feels so fun in the summertime. At Freddy's, you can build your own frozen custard concrete or sundae. The concrete is fun to watch them make and the mix-ins are plentiful. Freddy's is a budget-friendly option that just hits the sweet spot.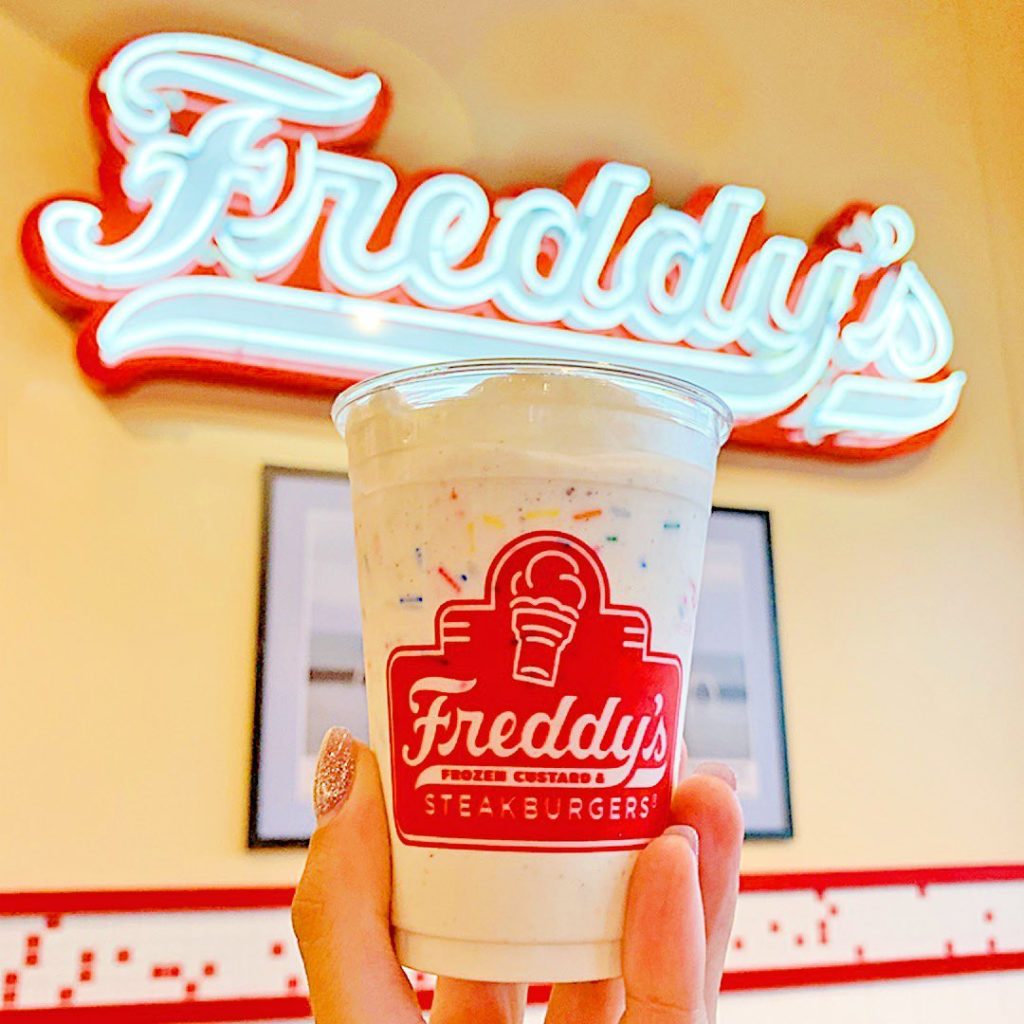 The ice cream of the future is right here in Orlando, folks. Phenomonenom Nitrogen Ice Cream & Bake Shop in Winter Park uses a liquid nitrogen freezing process to give their ice cream a uniquely creamy texture and it's all made right before your eyes. Here's how it works: You choose your flavor (we love the cake batter), watch the nitrogen magic happen, pick your NOMS (basically any topping you can think of) and then add more noms on top. They also have the gooiest, yummiest fresh-baked cookies, so the shop smells like heaven. Go for the ice cream, stay for the smells.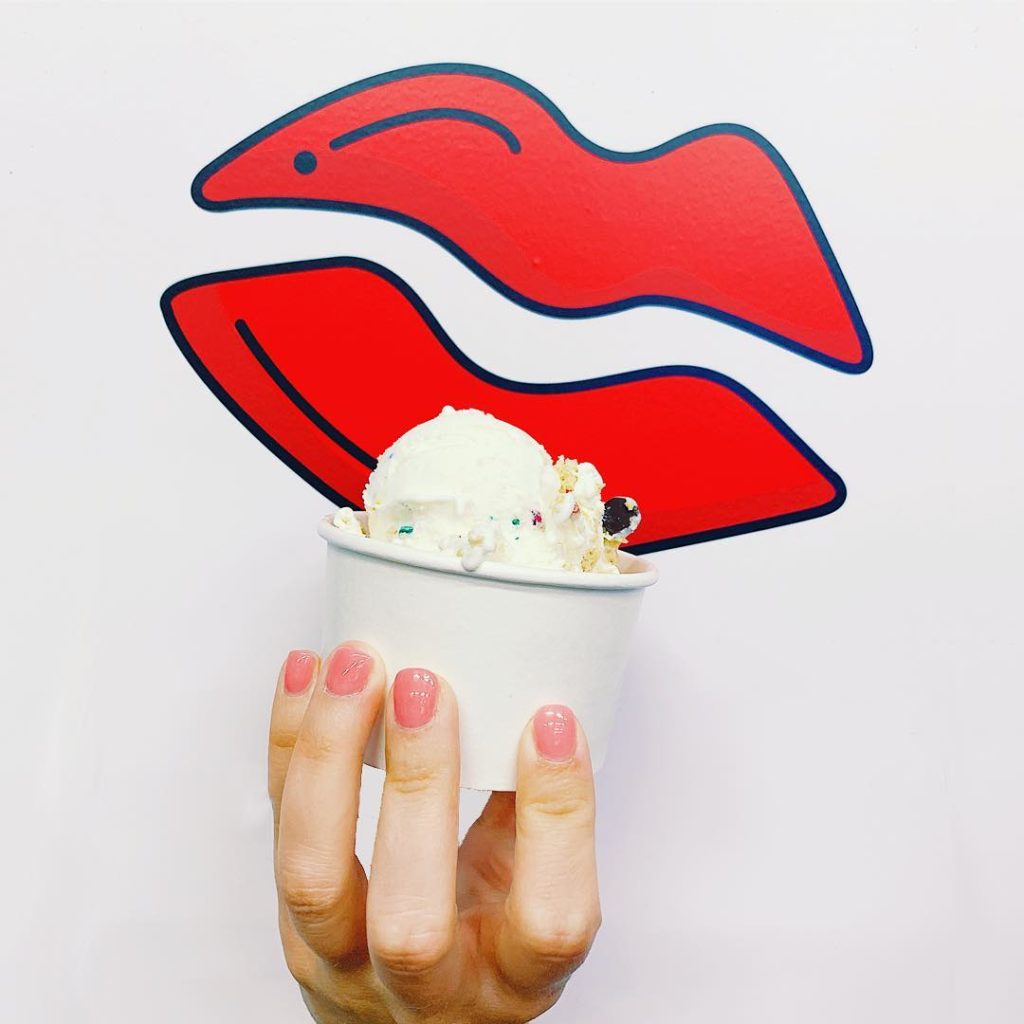 More posts in this series: