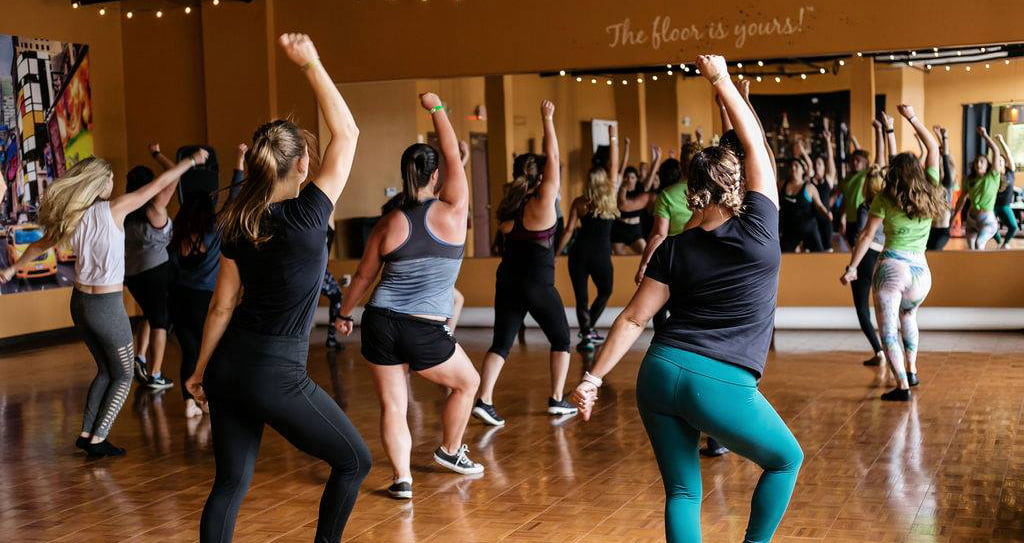 Earlier this year, a friend and I faced our fears and joined a beginner's hip-hop dance class. By the end, we were exhilarated and totally hooked. And, despite only mastering about 30 consecutive seconds worth of choreography at the end of the hour, it was a huge confidence booster disguised as a workout. Orlando is full of such experiences, perfect for your next girls' night out or just as an unexpected addition to your workout routine. From lightsaber fitness to dance classes in heels and even pole fitness, here are a few unique classes to try with your best gal pals.
Lightsaber Fitness, POUND, Workshops and More: Studio K
Owner and CEO Kristin Weissman (also one of Orlando Magazine's Women of the Year) founded Studio K in 2010 with the vision to have a fun, positive and welcoming space where adults of all ages, sizes and abilities could gather to do something they love: dance. Today, the studio offers 35 class styles including some exclusive to the studio, plus a host of unique workshops each month.
Learn something new by attending one of the studio's out of the ordinary classes, including:
Lightsaber Fitness: Mash up of fight choreography, toning and cardio with a lightsaber
POUND: 45-minute workout using weighted drum sticks
Ballet Pop: Traditional ballet with a pop music playlist
Afro Fusion Fitness: Blend of African, Caribbean and Hip Hop
Check out the full calendar here.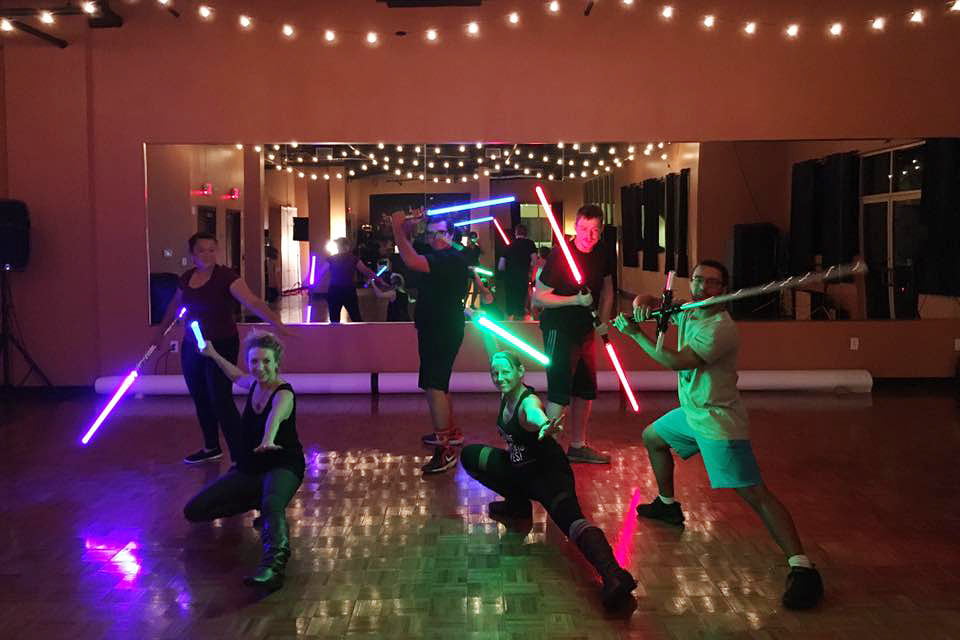 Pole Fitness, Chair Dancing and More: Vixen Fitness
Ready to unleash your inner goddess? Vixen Fitness is the place to go if you want to leave feeling sassy, sexy and full of confidence. This studio specializes in all things sensual, from teaching you the basics of pole dancing to sexy chair dance routines and Burlesque basics. Pole dancing classes range from the beginner level to open classes where you can practice moves without the guidance of an instructor. Or, learn a sexy choreographed chair dance routine. The schedule rotates weekly so there's always something new to learn.
Aerial Yoga: Elevate Yoga Center
Experience yoga in a new way, in the air to be specific, at Elevate Yoga Center. This local yoga studio is known for its variety of aerial classes, from Aerial Yoga to Aerial Power Fit, Yin & Yang Yoga, and even Aerial Barre classes. The weekly Aerial Yoga classes are best for beginners and will teach you foundational techniques.
Alternatively, live out your Cirque du Soleil dreams during the Silks class, which focuses on teaching you basic climbs, foot locks, poses and more on the silk ropes. This class is suitable for beginners and advanced students and will be catered to your skill level.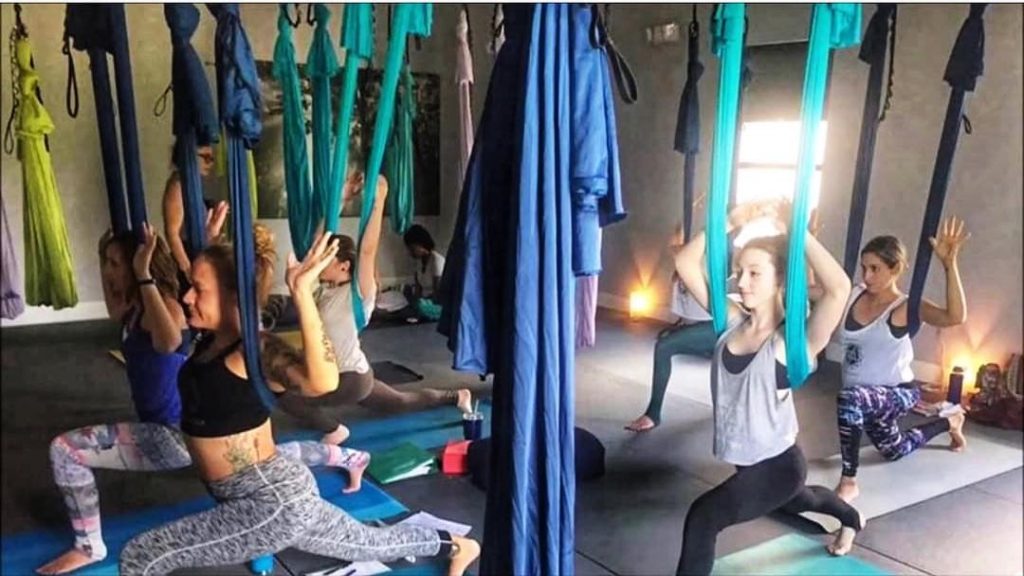 Beginner's Hip-Hop + Heels: DGBEK Studios
This warehouse-style studio in an industrial complex hosts a wide variety of drop-in dance classes each week. Beginner sessions are the perfect introduction to this style of dance, offering a fun and welcoming environment. Throughout the one-hour class (which flies by), you'll learn original choreography to a new song each week. Check out the Beginner's session on Thursday evenings at 7pm with instructor Fred Barthell. His upbeat personality and knack for pushing you to do your best and break through your inner blocks will make you feel like a total hip hop goddess by the end of class.
For something equally as sassy, sign up for the weekly Twerk class Monday nights or put on your favorite stilettos and join the weekly Intermediate Heels class on Thursday nights. Check the calendar for the full class schedule and rates.
Barre Fitness, YogaLates and More: Orlando Ballet School
Where better to try Barre than at a ballet school? Orlando Ballet School offers a host of fun weekly drop-in classes for all skill levels. You can learn ballet from the experts, even as a beginner, or join in for one of the other ballet, dance and fitness-focused offerings.
A few highlights include:
Barre Fitness: Whole body workout combining classical ballet training, yoga and pilates
Absolute Beginner Ballet: Ballet class taught by company dancer of the Orlando Ballet, Adam Boreland
Heels: All-levels choreographed class to let out your foxiest self
Down Dawg Yoga: YogaMix
YogaMix puts a fun spin—literally—on yoga with their monthly DOWN DAWG yoga class. The atmosphere feels more dance party than yoga. Loud and upbeat tunes spun by the DJ comprise the playlist and there's lots of booty shaking in between and during poses. Each month features a new theme and playlist. These classes typically sell out in advance, so get tickets early.
The studio is also regularly rented out for fun dance workshops, running the gamut from Tahitian Choreography to Bollywood and Shuffle 101. Check the studio's events page and social media for the latest.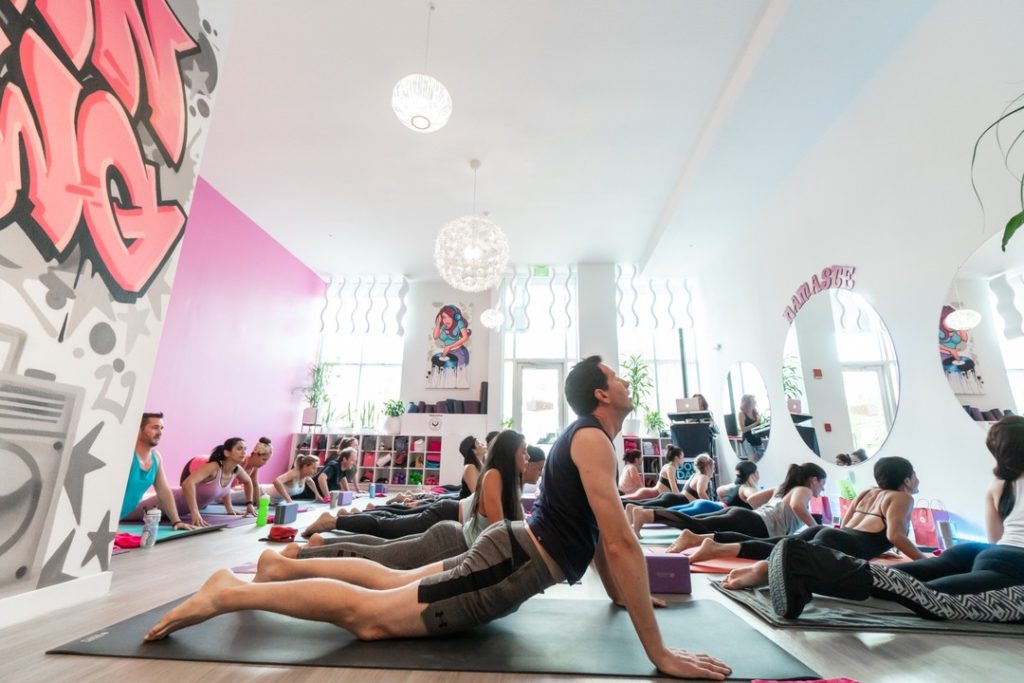 Disclosure: Orlando Ballet is one of our valued advertising partners.
Feature image credit: Studio K