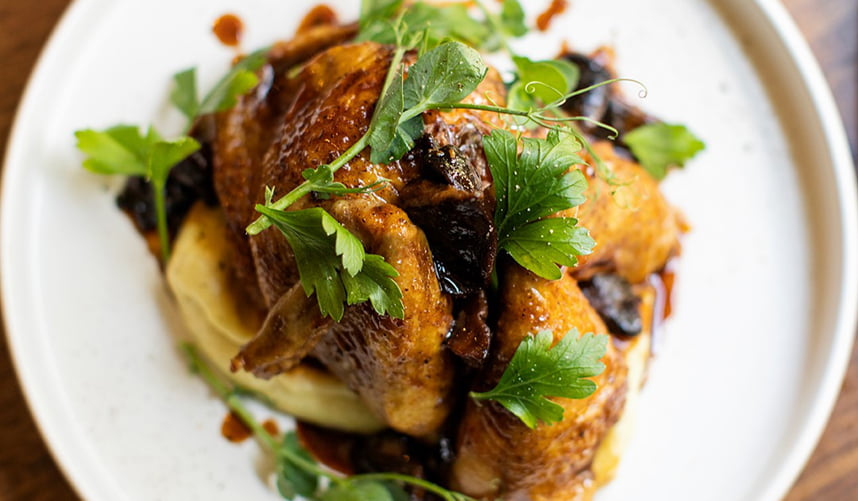 *Update: Visit Otlando's Magical Dining has been extended through October 7, 2019.*
SPONSORED – The farm-to-table movement has grown increasingly popular and for good reason! By eating at restaurants that purchase straight from nearby farms, you are able to support local neighbors while consuming fresh, natural ingredients that haven't been compromised by thousands of miles of land and boat travel. Here in Orlando, many restaurants include locally-sourced ingredients in the design of their culinary creations. As an added bonus, there are quite a few also participating in Visit Orlando's Magical Dining, which has us jumping for joy!
Through September 30, 2019, you can dine on appetizers, main dishes and desserts that are supporting local farms while also supporting local charities. All for $35 per person!
We've featured seven farm-to-table restaurants to bring our readers restaurant information, magical dining menu highlights, and the neighboring farms they've partnered with. No matter your choice, you are sure to enjoy the assortment of fresh offerings that come straight from the farm to your fork. Bon appétit!
American Kitchen Bar and Grill
American Kitchen Bar and Grill is all American with a farm feel. The main focus of the dining room is the 1950's Ford Pickup truck prominently parked for all to view the restaurant's living garden. Many of the greens and herbs used in dishes are harvested from this antique four by four.
The Magical Dining menu features an array of options. Appetizers are Tempura Avocado, AK Wedge, and Tuscan Kale Flatbread. Main course selections will force you to choose between Beet Root Ravioli, Dry Aged Certified Angus Beef Petite New York Strip, Truffle Chicken Alfredo and Cauliflower Curry. As a special feature, diners can choose to forego dessert for an Extra Magical Option of American Barbacoa Style Certified Angus Beef Shank Tacos. Yum-o! Two entrees not your thing? Stick with Apple Pie in a Jar or A.K. S'mores.
Aside from using the on-site fresh, living garden, American Kitchen also orders ingredients from the Florida Family of Farms. This community is a collaboration of local Florida farms spearheaded by Florida Fresh Meats Company. Every farm in this community operates free of chemicals, hormones and antibiotics.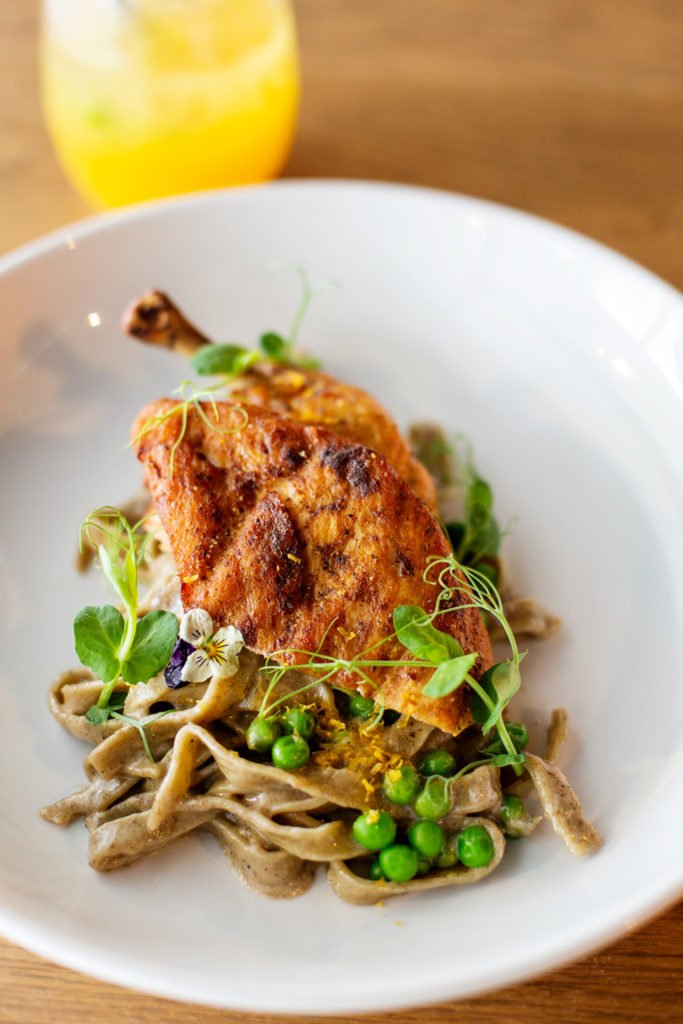 Pharmacy Orlando
A trip to Pharmacy is sure to make you feel like part of an exclusive club with its evasive location and inconspicuous "front door." Finding the unmarked elevator entrance (located in the Dellagio Building on Restaurant Row) is only half the fun when indulging in chef-curated cuisine and hand-crafted cocktails at this speakeasy hangout. The specialty drinks are unique creations by Dominick Tardugno that can be enhanced with infusions and blends. Chef Loren Falsone handles all of the prescribed dishes from the kitchen with hand-picked ingredients for a palate-pleasing experience.
The menu options provide patrons with flavorful dishes like Tang Fried Chicken, Trio of Beef Face Meat (first cut prime ribeye and strip steak) corn tacos and Sticky Toffee Bread Pudding Creme Brûlée.
Pharmacy uses these local farms to source many of their ingredients: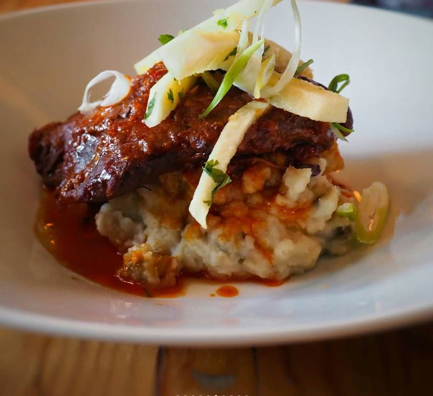 Market to Table
Market to Table is modern with a neighborhood atmosphere. This eatery is conveniently located in historic downtown Winter Garden and a short four-minute walk from the vibrant Plant Street Market. Chef Ryan Freelove, who you'll often find visiting tables in the dining rooms, has earn a reputation for cuisine that is elevate by both his worldly travels and the fresh and seasonal ingredients he sources from local purveyors and farms. Sip hand-crafted cocktails on the outdoor patio before indulging in dishes such as Fried Calamari, Mozzarella Burrata, Braised Short Ribs, Lake Meadow Farm Chicken and Portobello Napoleon. Dive into Le Bete Noire or a Raspberry Macaron for dessert.
Note that every dish on the magical dining menu is gluten free or can be made gluten free. Special dieters can exhale a sigh of relief. Market to Table utilizes ingredients from: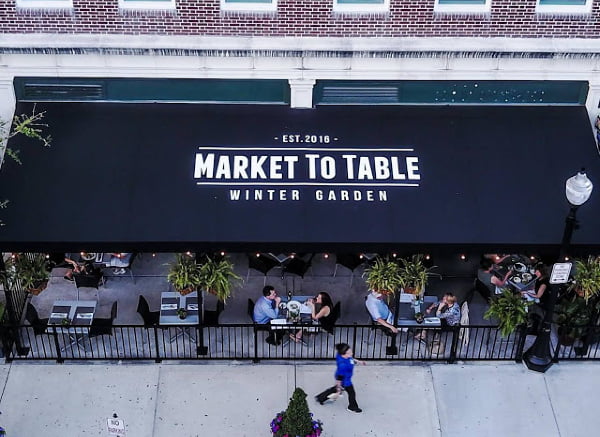 Luma on Park
Calling the chic Park Avenue home, Luma on Park is fit for foodies with a seasonal menu that changes (almost) daily. The atmosphere is romantically upscale without being stuffy, elevating date night to something truly special. The wine list is extensive offering appealing options for every unique palate. Luma is offering a wine pairing enhancement to the magical dining menu for an extra charge of $20. Various wines have been chosen to perfectly pair with each plate.
Bites waiting to be explored on this year's menu include Little Gem Lettuces of roasted apples, gorgonzola, walnuts and mustard vinaigrette, Seminole Pumpkin Ravioli made with brown butter, Brentwood corn, oat granola and ricotta salata (perfect for the fall season!) and Almond "Financier" with roasted stone fruit and popcorn ice cream.
Luma is proud to source goods from these local farms: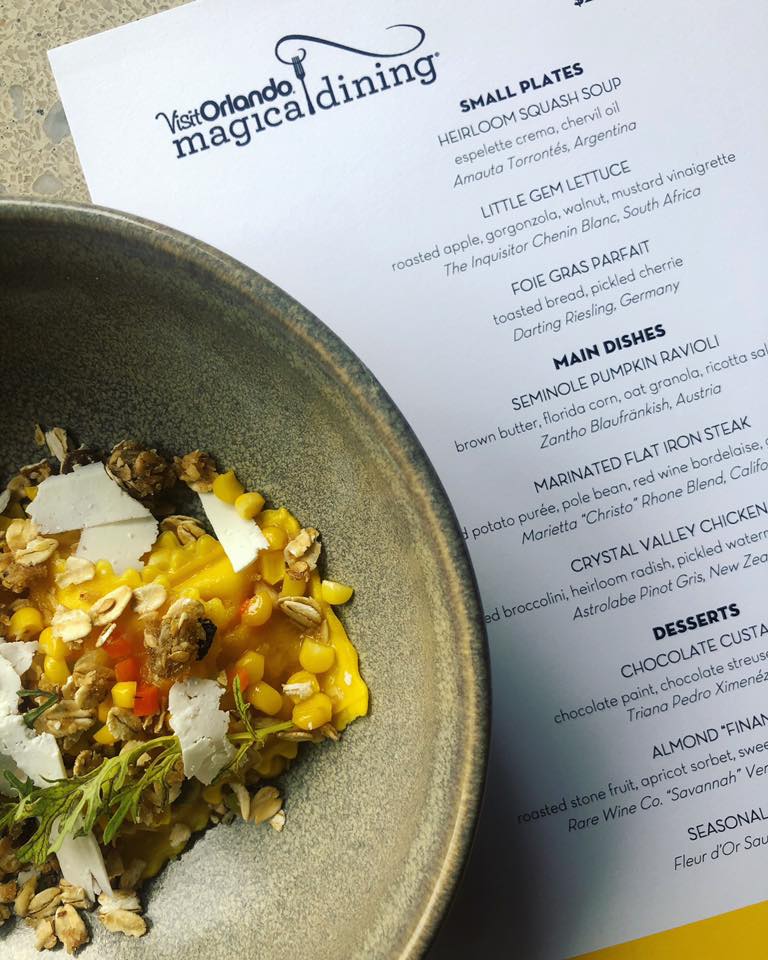 Luke's Kitchen and Bar
The sister restaurant to Prato and Luma on Park, Luke's Kitchen and Bar in Maitland boasts elevated comfort food, intimate niches and a huge open kitchen. The magical dining choices are charred carrot salad, summer squash soup, or beef carpaccio for an appetizer. Main dishes featured are pork shoulder steak, cast iron steelhead trout and rotisserie chicken, a crowd pleaser. Finish the experience with a skillet cookie (which is amazing!) or creme brûlée.
Some of the farms in the area who contribute to Luke's deliciousness are: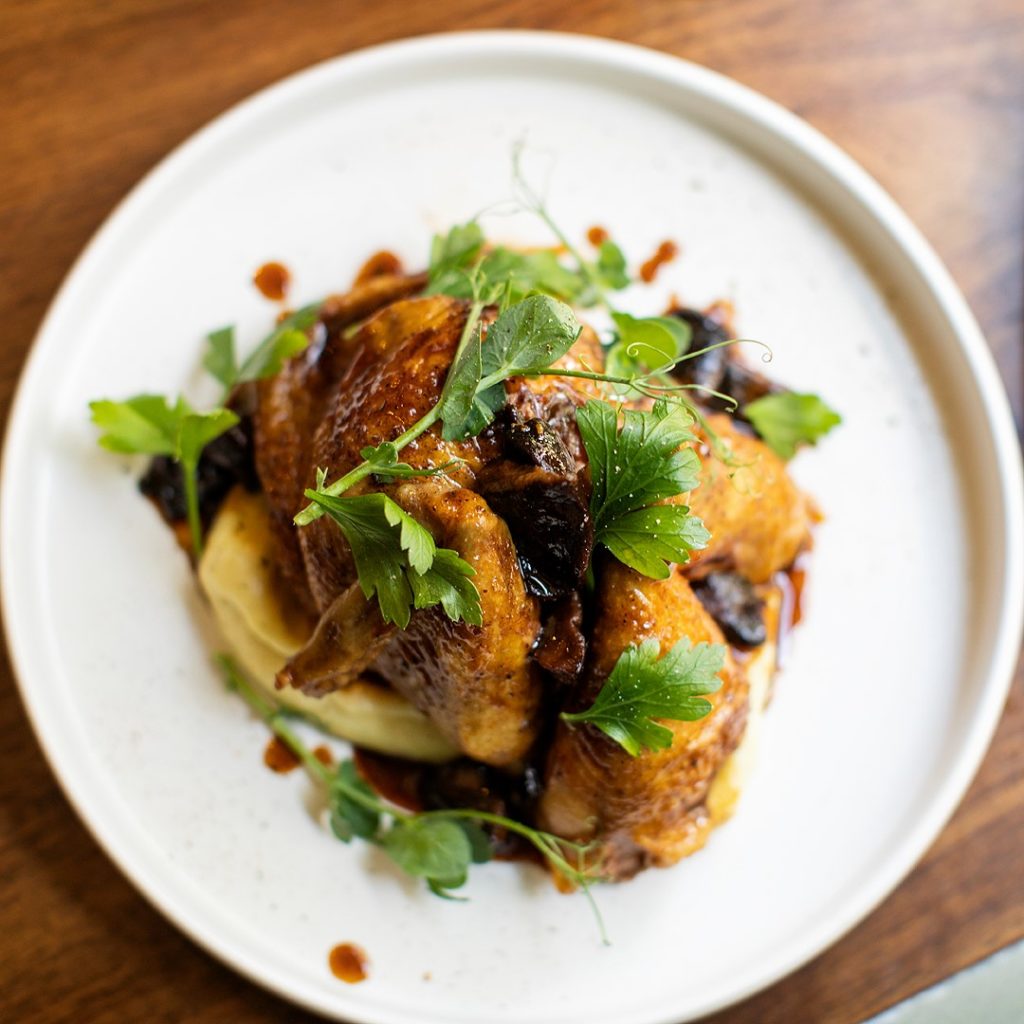 Hamilton's Kitchen
Tucked away inside The Alfond Inn just off of Winter Park's famed Park Avenue, Hamilton's Kitchen specializes in Southern cuisine with a modern twist. The warm, rustic space invites you to cozy up while dining with loved ones, and the artful menu features dishes utilizing fresh and locally-sourced ingredients. Executive Chef Stephen Doyle is the culinary brains behind this year's menu, complete with delights like the Hamilton's Shepherd's Pie, Parmesan Orzo Primavera, and Compressed Watermelon. End the feast with the Macallan 12YR Butterscotch Pudding or Seasonal Granita.
Hamilton's Kitchen works with the following local purveyors: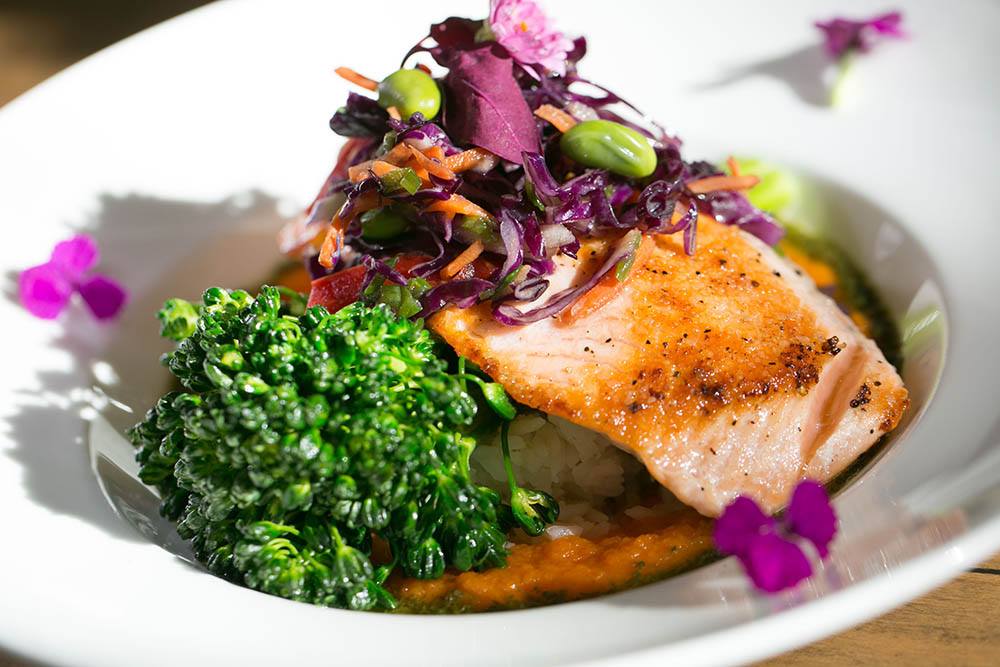 1921 Mount Dora
While 1921 Mount Dora is housed in a historical home, the menu offerings are modern to marry tradition and history with contemporary flavors. The entire philosophy of the restaurant was founded on working closely with local growers and producers to unite the community as one. Since 1921 is part of the Modern Museum complex, art pieces are on loan from the museum and displayed throughout the dining room completing the atmosphere. With Magical Dining dishes like watermelon gazpacho, smoked meatballs, grilled shrimp and pork belly, and ginger peach panna cotta, your taste buds will delight in the explosion of unique flavors.
1921 works with these area farms: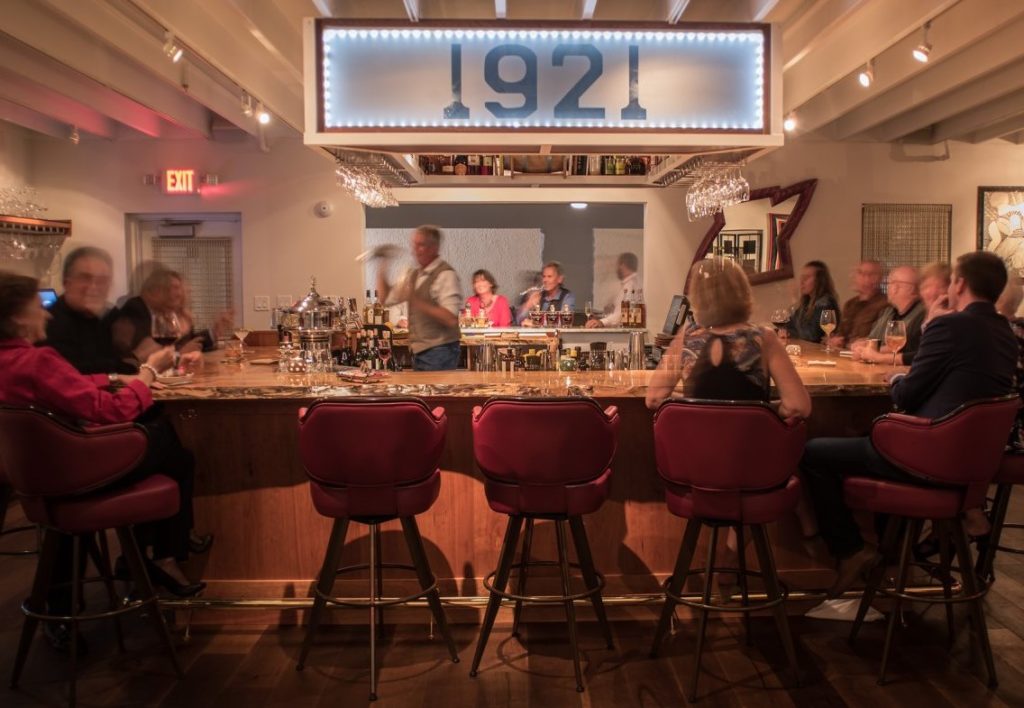 Also try:
DISCLOSURE
We were compensated to write this post…
and
We are committed to providing you with valuable content that informs and inspires you…
and
We are clear that all of our content, including our sponsored content, gives value to our readers.
Our commitment as a for-profit website is to marry total transparency with superior, locally-created content. If you ever feel we fall short in that commitment, please let us know.
Pharmacy Orlando, Market to Table, and K Restaurant are some of our valued advertising partners.
Feature image credit: Luke's Kitchen and Bar