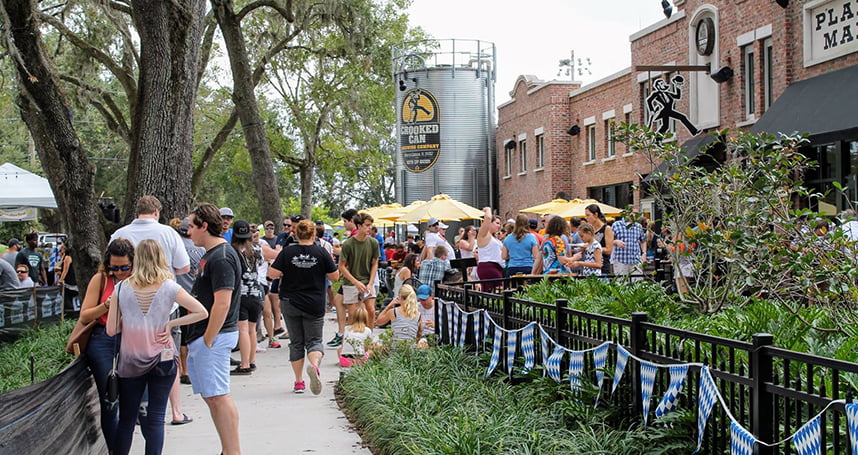 It's fall; my favorite time of all! The autumn season may not mean vibrant, colored leaves or cool, brisk air in Central Florida but we do have other pros! Lower humidity, breaks from weekly lawn mowing, gentle breezes perfect for opening our windows and the beginning of peak manatee season means fall is here. As for those natural fall colors, head to the coast for unmatchable sunsets with bright orange and red hues. Of course, don't forget your spiced pumpkin latte! There's hardly a shortage of Orlando Fall events to enjoy with your favorite sidekicks during the fall season. We've highlighted a handful you'll want to jot down on your calendar.
Oktoberfest Celebrations
Nothing says fall like Oktoberfest! Since most of us can't travel to Germany for this festive occasion, we are fortunate to have a little bit of Germany here. Don your best lederhosen or dirndl and head out for tasty bier at one of these celebrations.
Hollerbach's Oktoberfest
For one weekend only, Downtown Sanford will turn its streets into a massive German party flowing with authentic food and drinks at Hollerbach's. The food and beverage stations will not be accepting any form of payment except Hollerbucks. These can be purchased online or at one of the ticketing stations at the event. The celebration is free to attend. The event takes place October 11-13 at the following times: 6pm-11pm on Friday, 2pm-11pm on Saturday and 12pm-6pm on Sunday.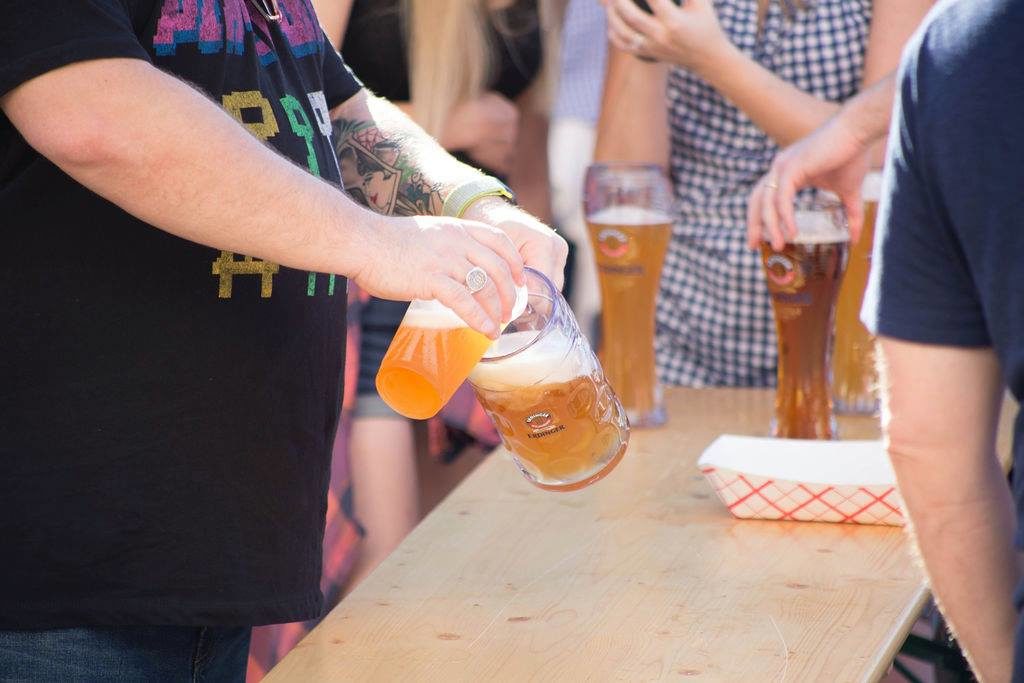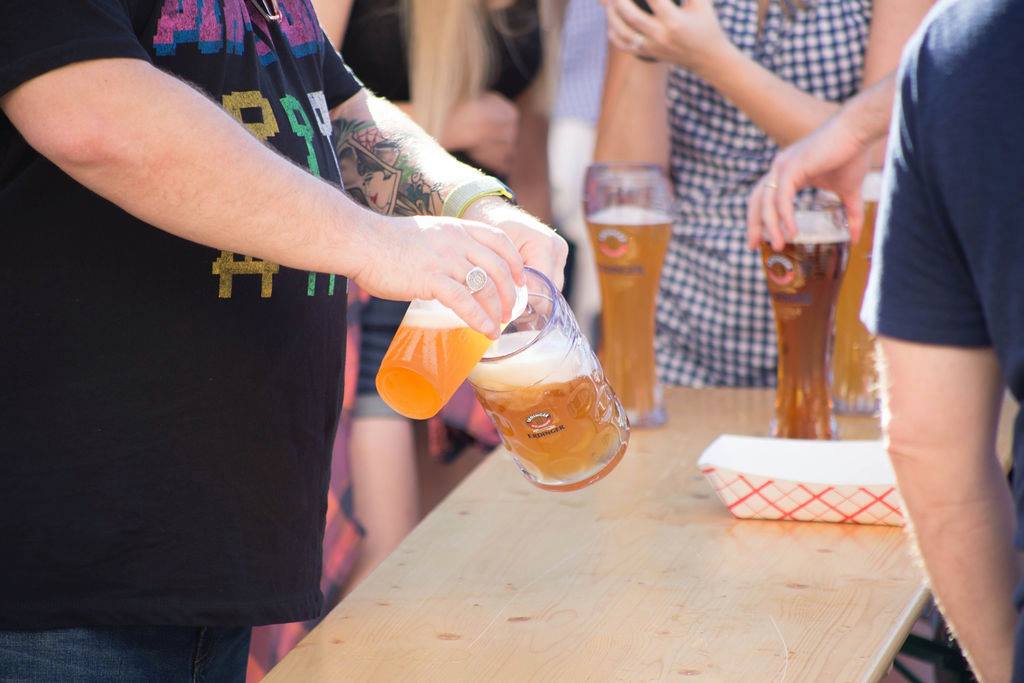 Crooked Can Oktoberfest
Crooked Can Brewing Company in Winter Garden returns with their 5th annual Oktoberfest spanning three days of Bavarian fun. Patrons will delight in Polka music, authentic foodie fare, interactive glee, entertainment and, of course, a beer garden. Also returning for the third year is the Oktoberfest Weiner Dog Race. This heartwarming race is conducted by A Cause 4 Paws Rescue and is sure to bring a smile to your face. Festivities run October 18-20.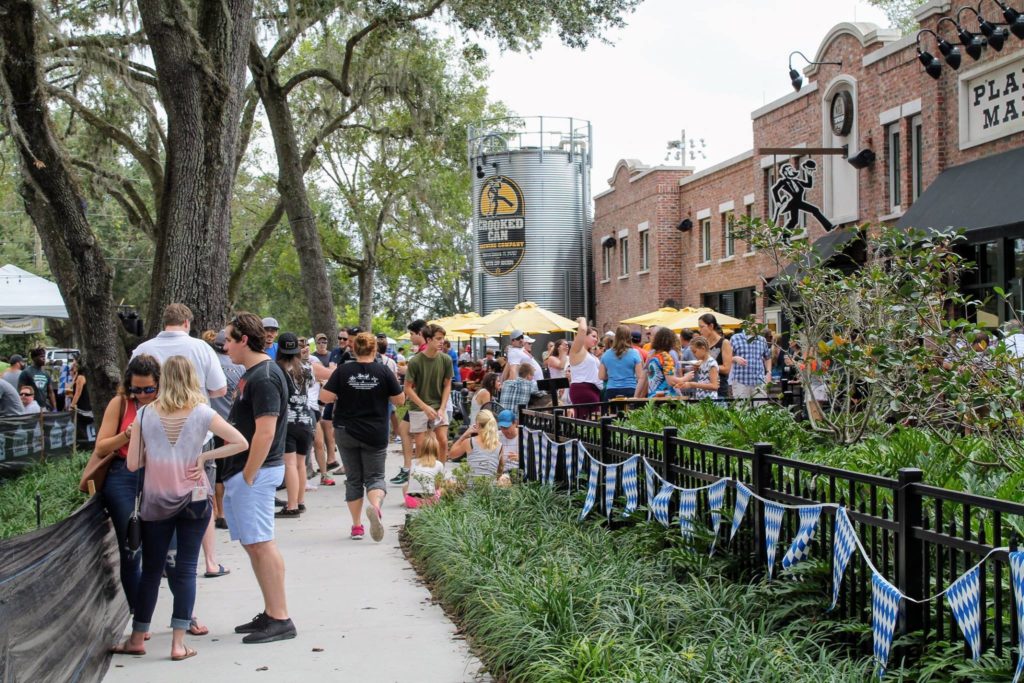 German American Society of Central Florida
In case you weren't aware, the German American Society of Central Florida was established in 1963 and holds an annual Oktoberfest that's open to the public. Live bands flood the indoor stage in the Festhall and outdoor beer garden stage throughout the festival. Additionally, the Orlando Trachtenverein entertains with stomps, claps and strikes on the dance floor while traditional food and beverages flow. Guests can purchase pre-sale tickets through the Society's website or pay at the door on a first come, first served basis. Oktoberfest is open Friday, October 25 from 5pm-10pm and Saturday, October 26 from 12pm-10pm.
Fall Festivals and Events
Southern Hill Farms
Southern Hill Farms in Clermont is a local farm with seasonal crops of blueberries, peaches, sunflowers and zinnias. Enjoy an autumn jubilee every Wednesday, Saturday and Sunday during the month of October featuring a pumpkin patch, u-pick sunflower and zinnia fields and collaborative play for the whole family. Along with memories, take home one of the many varieties of pumpkins available for purchase. They include heirlooms, gorgeous whites, jumbo jacks, minis, stem pies and tiger stripes. Make note that a pre-purchased vehicle admission pass is required to attend the festival and pumpkin patch. Cost is $10 on Wednesday and $20 on weekends.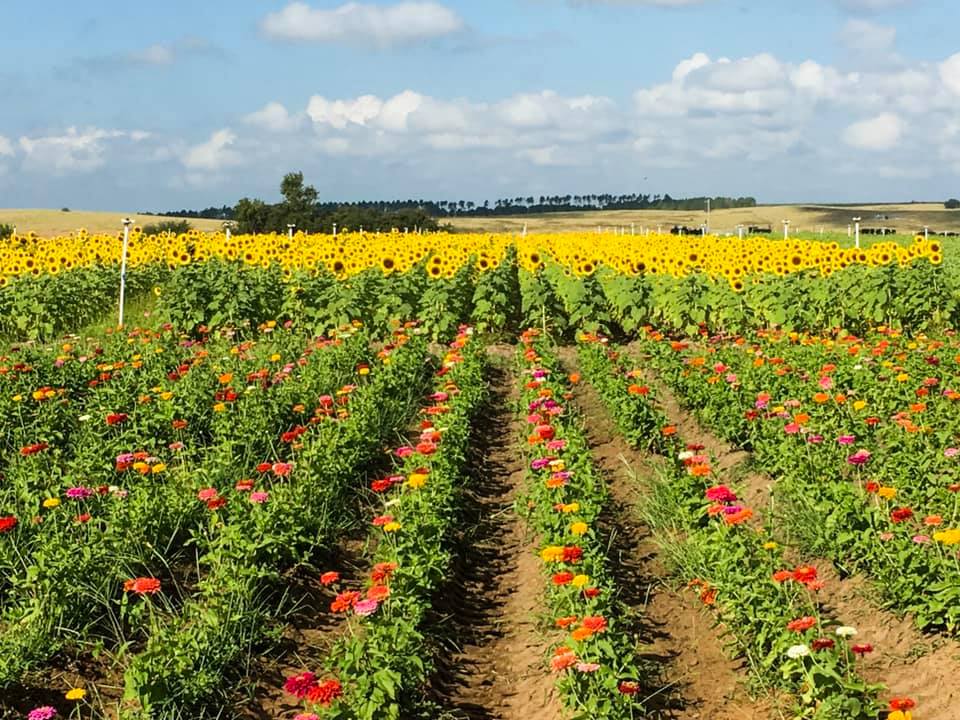 SeaWorld Orlando Craft Beer Festival
Blitheness and booze abound at SeaWorld Orlando's Craft Beer Festival. Every weekend through October 27, craft beer enthusiasts can taste over 100 beer varieties from domestic, international and local Florida breweries. Also included are samplings of 20 food items to compliment that perfectly picked brew. A park ticket and lanyard must be purchased for participation. Guests 21 and over can choose between an 8 sample lanyard for $40/person or 12 sample lanyard for $54/person.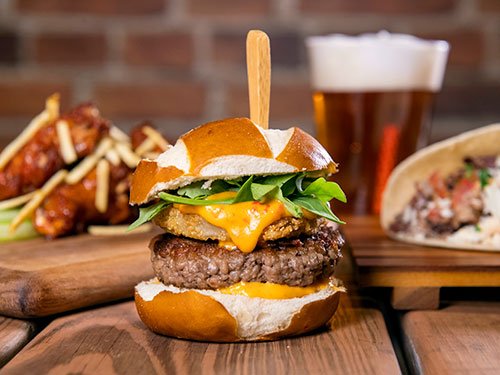 Food and Wine Weekends at Waldorf Astoria Orlando and Hilton Orlando Bonnet Creek
Lovers of all things food and wine rejoice! Waldorf Astoria Orlando and Hilton Orlando Bonnet Creek have created an abundance of food and wine events to satisfy any and every craving happening on weekends through November 24. Bull and Bear, La Luce and Zeta Asia all feature a four course meal during the dinner hours on Fridays and Saturdays. Vegan menus for each location are available for this event. For an additional cost, choose to add expertly paired wines to your flavorful fare.
In addition, Peacock Alley at the Waldorf Astoria will feature two special experiences on Saturdays. You and your love can partake in a hands-on encounter to create your own specialty cocktail from 4:30-5:30 pm. Return between 6:30 pm and 10:30 pm to delight in a paired tasting of chocolate treats and champagne selections.
Finally, Hilton Orlando Bonnet Creek's Myth Bar will offer fresh fruit popsicles, organic ice pops and adult poptails every Saturday from 8 pm-10 pm. Revel in pre-dinner drinks with a complimentary wine tasting outside of La Luce on Fridays and Saturdays from 5:30 pm-7 pm.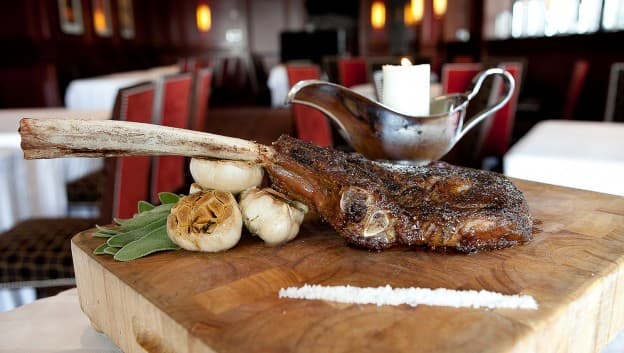 Windermere Craft Beer Fest
Whether you are a cicerone (beer sommelier) or a beer novice, Windermere Craft Beer Fest is sure to tickle your taste buds with samplings of local craft brews. Located in downtown Windermere on October 12 from 4 pm-8 pm, attendees will taste beer from more than 25 local breweries. Also, food vendors will be onsite if you need to fill your belly with vittles. If that isn't enough to entice you, this event is 100% not-for-profit. All proceeds benefit the Florida Brewers Guild and Windermere Police Department Foundation, Inc. The VIP tickets are sold out but general admission tickets can be purchased online for $35 or at the door for $40. Tickets are only needed for those participating in the sampling.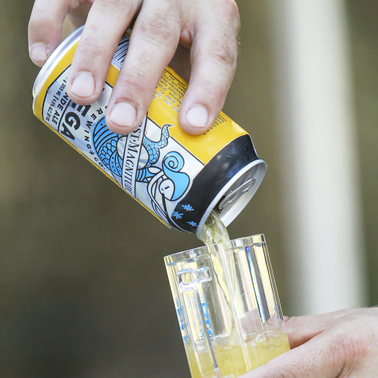 Lukas Nursery & Butterfly Encounter
Calling Oviedo home, Lukas Nursery and Butterfly Encounter has been providing beauty to Central Floridians for over 100 years. October 12 and 13 from 10 am-4 pm, they will host their 36th Annual Fall Festival packed with date outing enjoyment. Hayrides, insta-worthy pumpkin patch, pumpkin painting, food trucks, live music and more will be offered. While it is free to park and attend the festival, most activities require tickets. For $6 per person, experience a whimsical stroll through the butterfly and bird conservatory. Don't miss out on the wonder of feeding the butterflies from your fingers!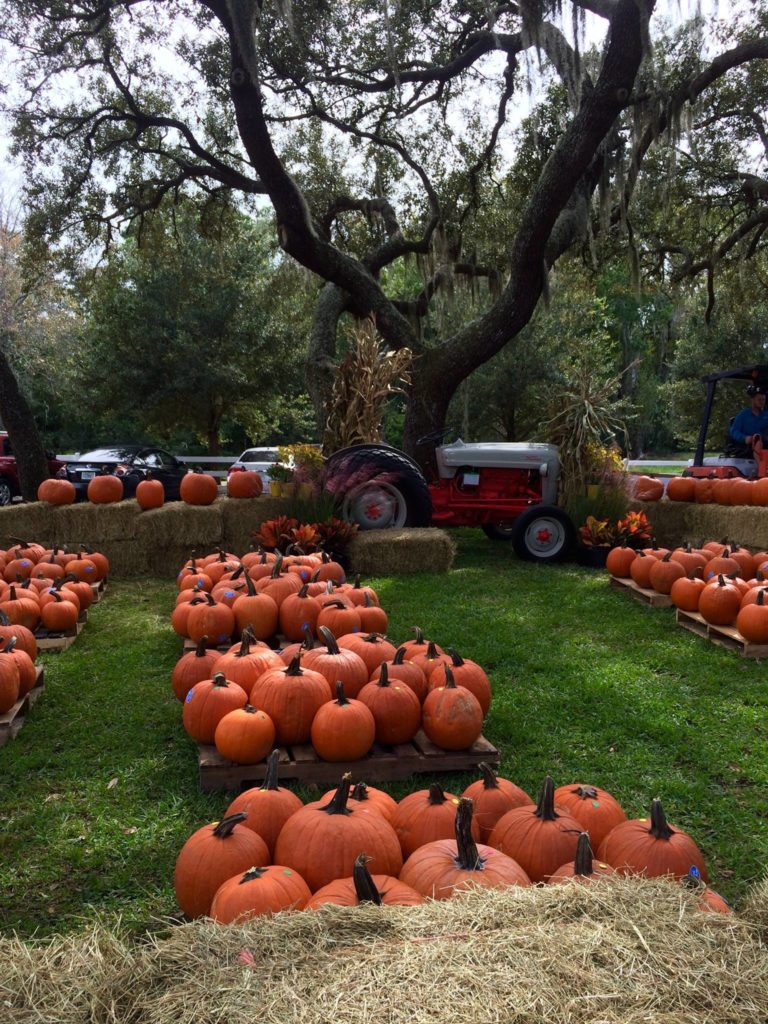 A La Cart Orlando
National Pumpkin Day is October 26 and A La Cart Orlando is going to celebrate in style with their Inaugural Pumpkin Fest! On October 26 from 11:30 am-11 pm, A La Carte will bring pumpkin inspired dishes and beers together to commemorate the day. There will be several ales brought to you by Elysian available with a special tapping of the bottom 3 at 6 pm. Enter to win the pumpkin pie eating contest which begins at 7 pm.
Every Monday evening at 7 pm during October, join your neighbors on the A La Cart lawn to view classic thrillers during the Monday Movie Event. This event is free. Grab your lawn chair or blanket and cozy up for the flick. Upcoming movies include Scream on October 7th, Hocus Pocus on October 14th and Ghostbusters on October 21st.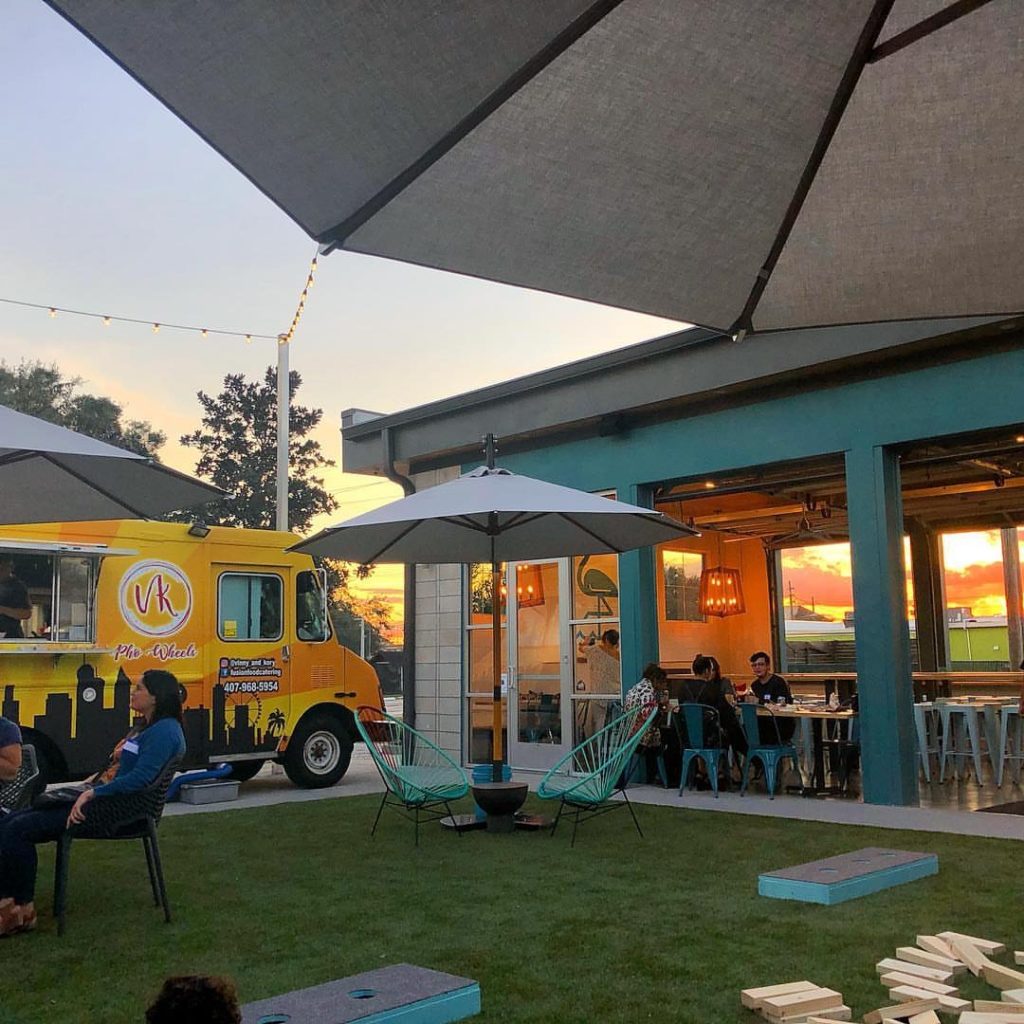 Walt Disney World Swan and Dolphin Food and Wine Classic
Now in its 10th year, the Walt Disney World Swan and Dolphin Food and Wine Classic isn't just for tasting delicious food and wines but learning about them as well. On Friday, November 8 and Saturday, November 9 from 5:30 pm-9 pm, patrons can devour tasty morsels of food with their mouths and knowledge with their minds. The causeway will host an array of dishes created by award-winning chefs to please any palate while beverage stations allow you to taste fine libations from around the world. End your evening with an enchanted firework display. Ticket options include the causeway event passes, seminar passes and a la carte passes.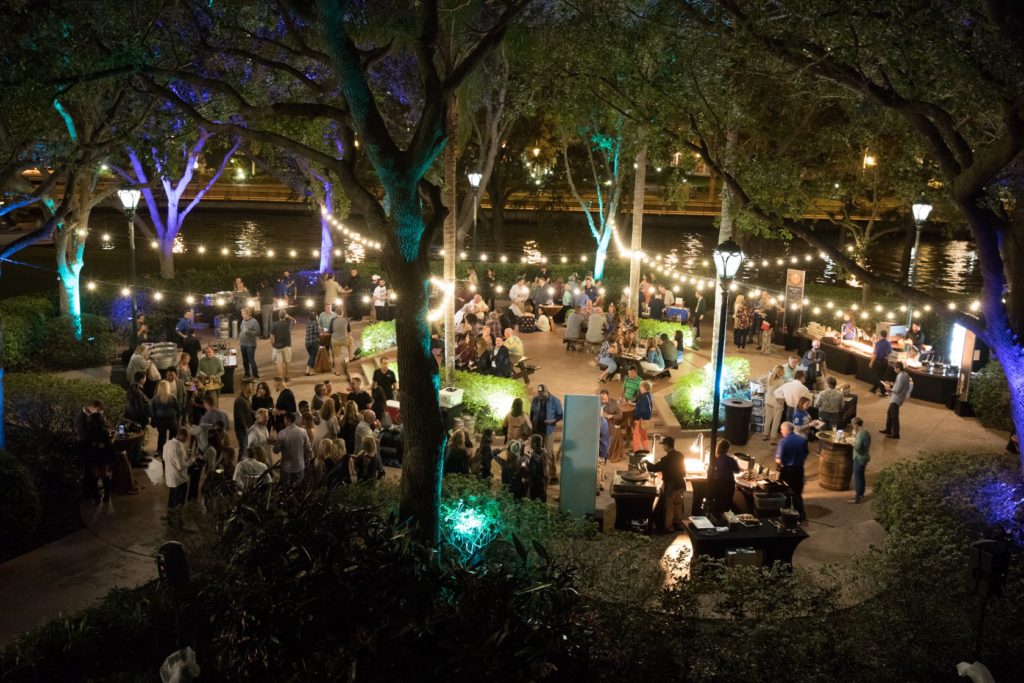 Cows 'n Cabs
Cows 'n Cabs is a charitable event in its eighth year of service benefiting children in need in Central Florida. This western affair in Winter Park has raised more than $800,00 for local charities! Ticket holders have the opportunity to indulge in fare from over 25 restaurants including James Beard award-nominated chefs. Inclusions in the general admission tickets ($120/person) are unlimited food, wine, craft beer and liquor, cigar tent access, valet parking and live music. VIP tickets are available for $160/person with added benefits of a private bathroom, early arrival, champagne upon arrival and reserved VIP area. Don't delay in roping your spot for this November 9 event.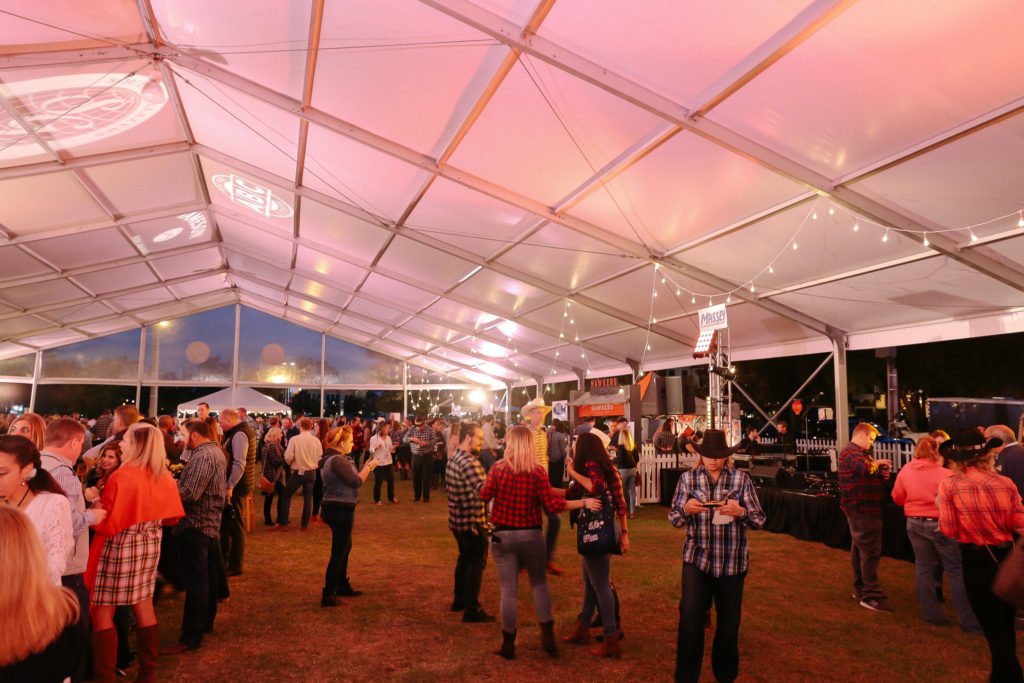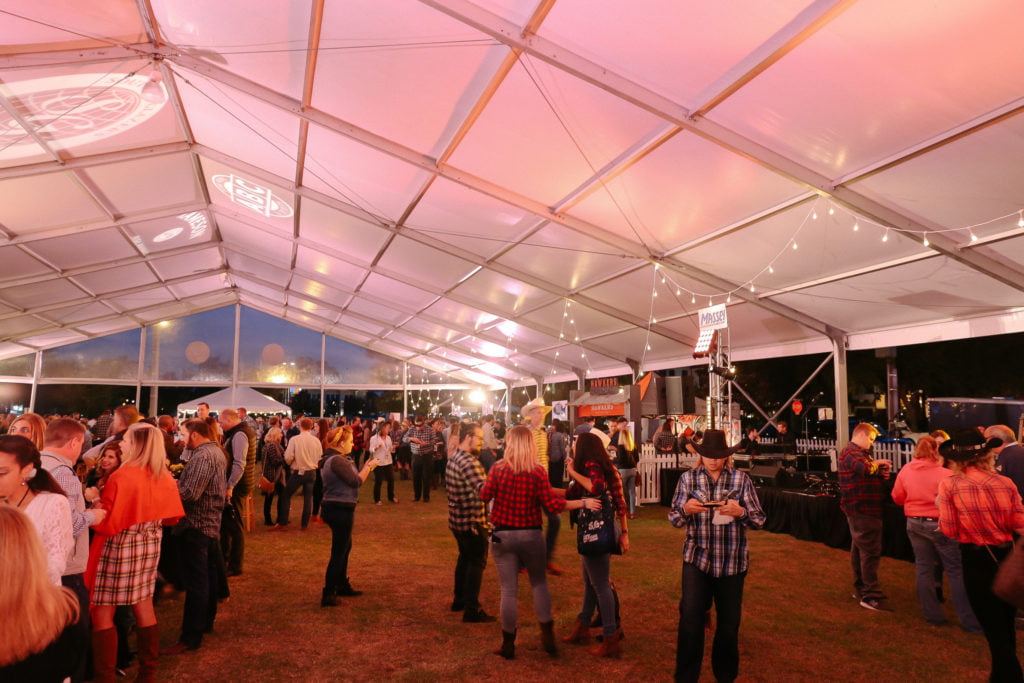 IMMERSE 2019
Cole Nesmith realized Orlando is a creative city filled with a plethora of artistic individuals and thus created The Creative City Project in 2012. The purpose was to aid in bringing awareness of what artistry the City Beautiful has to offer. IMMERSE is a two-day experience in the downtown area that will wow, inspire and entertain your senses. Expect to see a mixture of unknowns and well-knowns, like Blue Man Group and Orlando Ballet, grace one of the three stages. Street performances and installations will be happening throughout the event around the area. Upgrade your ticket to participate in The Dinner Party Project Experience. This unique dinner includes four courses enjoyed in the middle of the IMMERSE action and VIP status for the evening. IMMERSE will be held from 5 pm-11 pm on October 18 and 19.
With so many festivities happening around Orlando this fall, tell us where you're planning to connect with loved ones.
Feature image credit: Crooked Can Brewing Company