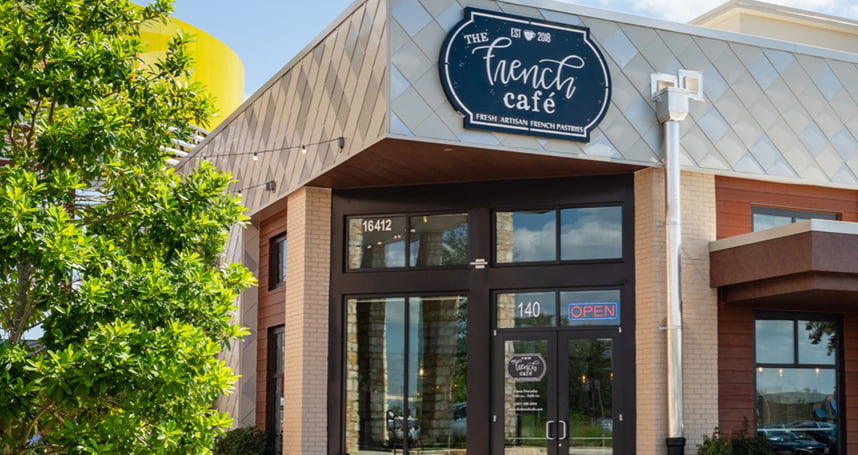 Hamlin has been an up-and-coming area for the past couple of years and for great reason. It's also the neighborhood I call home! This master-planned community just outside of Winter Garden is known for its close proximity to Disney, with many homes having a fireworks view, and the cozy yet suburban feel of the new construction neighborhoods.
With all of this development comes entertainment, food and fun, which makes Hamlin the next locale you need to check out for date night. It's the perfect add-on to a day trip to Winter Garden (or nearby Southern Hill Farms) but it's equally as charming all on its own.
Happy Hour + a Movie
Let's start with happy hour. Bosphorus Turkish Cuisine's Hamlin location has a daily happy hour available from 4pm-7pm. The entire drink menu is 50% off, so try some of their mixed drinks or a favorite Turkish wine. If you stay for appetizers, be sure to try their lavash bread with cucumber dip or their feta cheese plate. The dinner menu is also to die for if you choose to spend your entire date night here!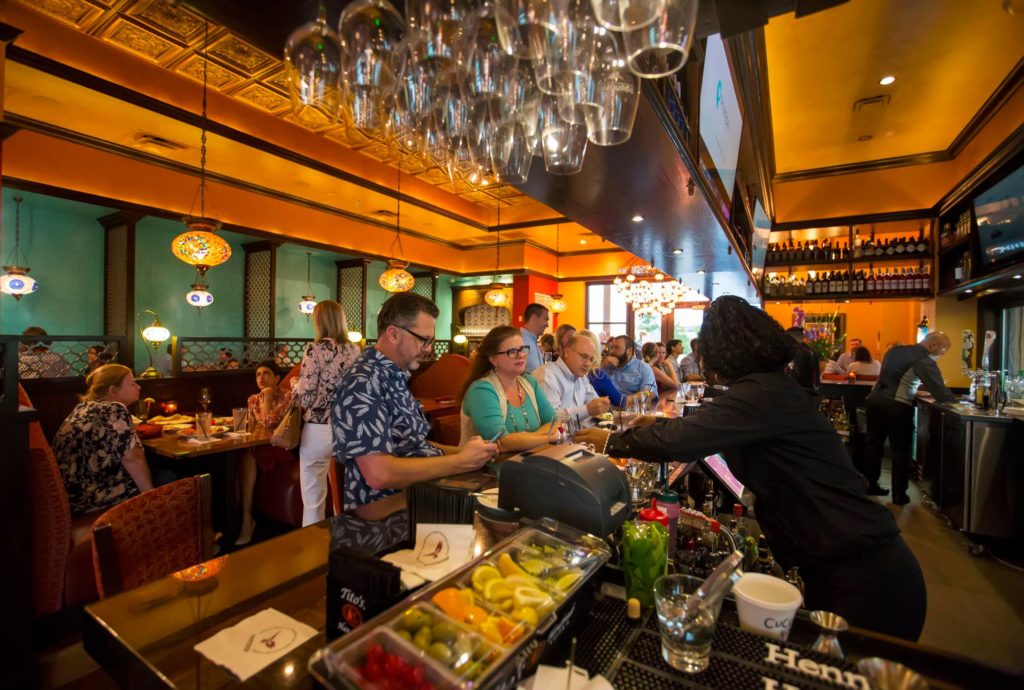 Next up is an unconventional spot to enjoy happy hour – the movie theater! Cinépolis Hamlin is a luxury cinema with a full bar and restaurant inside. Happy hour specials are available Monday-Thursday from 3:30-6:30pm and include 40% off wine by the glass, beer and well liquors. Order a side of truffle fries for a salty and flavorful add on. Stick around for a movie! Through November 18, movie tickets are only $8 from 2pm-5pm Monday-Thursday. This makes for a perfect weekday date opportunity.
Dinner Time
After happy hour, head over to The Pizza Press for a dinner that anyone will enjoy. There is no need to compromise here as you and your date can make your own personalized pizzas. Go big or keep it simple – you can add as much or as little toppings for one set price. Ask for a basil and balsamic glaze drizzle on top of your creation for an extra burst of flavor.
Sweet Treats
Stop by The French Cafe for a fresh pastry or sweet dessert. This quaint and charming spot has fresh and homemade baked goods made daily. One of my favorite is the Nutella Beignet which is perfect if you are a hazelnut lover. Their crepes are great for sharing and are made to order. Sip on a shot of espresso and plan your next vacation to France as you enjoy the authentic offerings and satisfy your sweet tooth.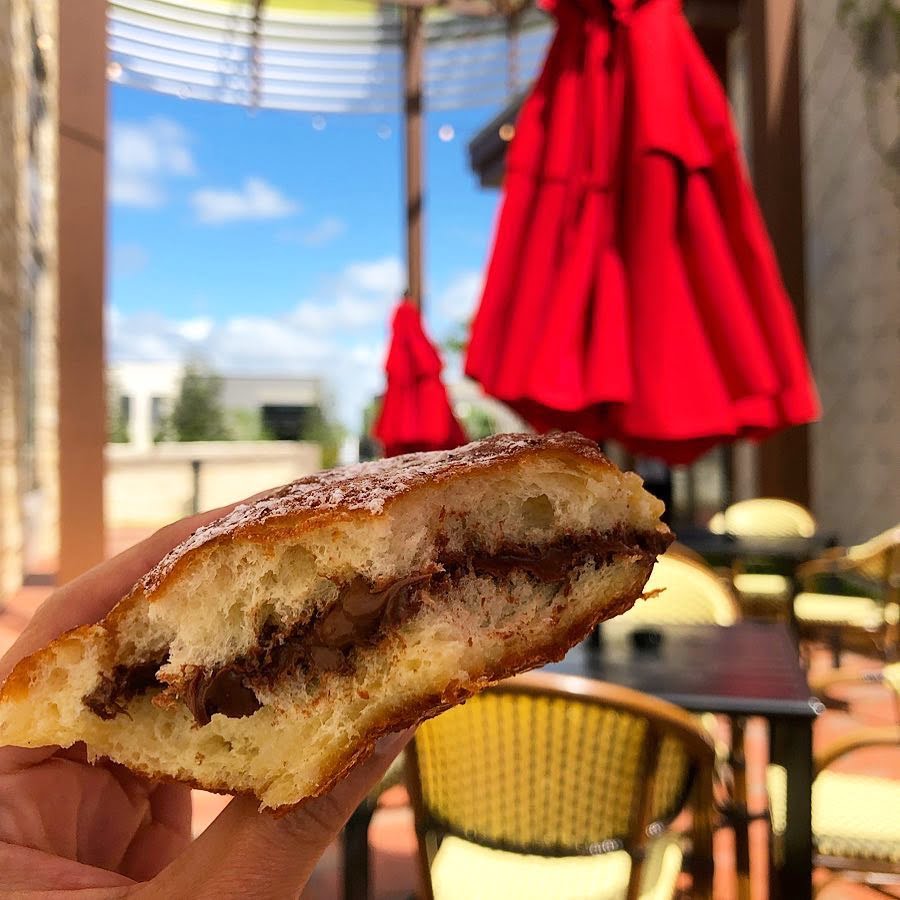 If you are a chocolate chip lover, you must try Abbotts for dessert. They have a fantastic and shareable ice cream cookie sandwich that is a must have for me. They take two fresh baked cookies, add vanilla custard between them and then roll the sandwich in chocolate chips. It is like your old ice cream truck favorite but elevated, bigger and better. They also have an alternating menu of custard flavors so there is always something new to try.
Fireworks Views
There's no need to brave the theme park crowds for a fireworks view. Hamlin is not far from Disney meaning the community has a great vantage point for the nightly theme park fireworks shows. Pro tip: the top of the movie theater parking lot has one of the best views in the area!
Coming soon: Revamped Sunday Artisan Market + Food Hall
As a bonus, check out the Hamlin Artisan Market as soon as it is back up and running after a complete revamp. This market features food vendors, craft booths, fresh flowers and more. Keep up with Hamlin's Facebook page for announcements on when the market will return.
Another exciting development on the way, A.G.'s Market is a food hall in the works near the movie theater. When open in late 2020, the 22,000 sq ft lakefront venue will include a rooftop bar, multiple dining options, and retail. Dining concepts will include craft burgers, pizza, a new twist on southern fried chicken, sushi, tacos, barbecue, dessert and more. There will also be a turf lawn, shaded patio, and a stage for live music.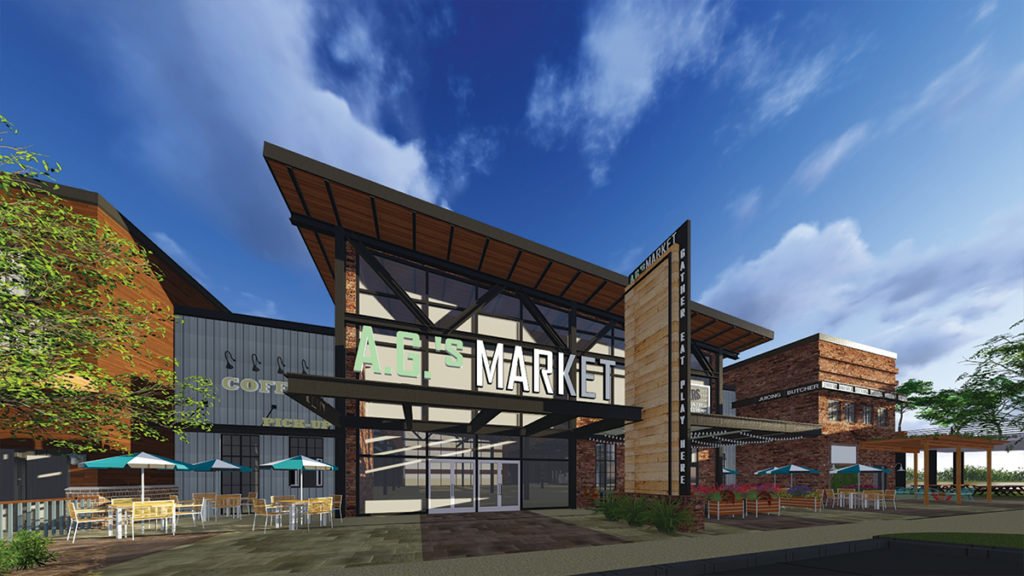 Feature image credit: The French Cafe