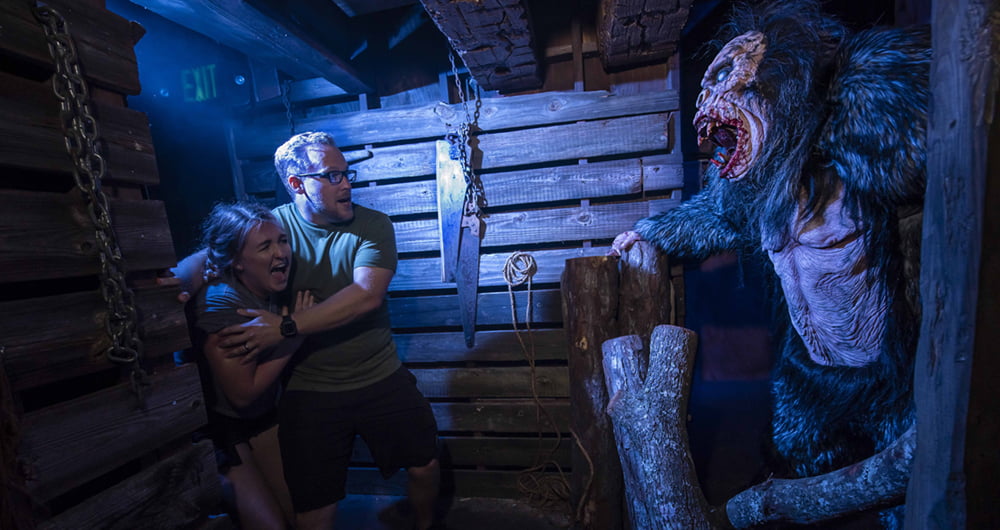 Halloween has always had a special place in my heart. It has been my favorite holiday since I realized that if you dressed up as your favorite comic book character as a kid, people would give you candy in return! Now that I'm much older, I enjoy a good scare during this holiday. Whether that's by watching a classic scary movie (the original Halloween is my favorite) or attending a haunted attraction, I can't help but look for the next thing that is going to terrify me for a few days. Fighting traffic to enjoy your date night is already spooky during the year; these chilling tours and haunted houses in Central Florida will make October even spookier!
Haunted Houses
Select nights through November 2, 2019
Universal Studios
$67.99 and up
The most popular haunted attraction in Central Florida, Halloween Horror Nights is back with another scary selection of terror for your date night. Fans of classic movies such as Ghostbusters, monsters, the cult classic Killer Klowns from Outer Space, and Netflix's nostalgia-driven Stranger Things will be scared senseless.
You'll also be able to find desserts and food to die for throughout the park, including S'mores Fries, Pizza Fries, and food derived from Stranger Things' own "Starcourt Mall!"
The exact dates for 2019 are September 25 – 29, October 2 – 6, 9 – 13, 17 – 21, 23 – 27, 29 – 31, and November 1 – 2, 2019. Splurge on fast passes for your best chance at getting through all of the houses in a single night.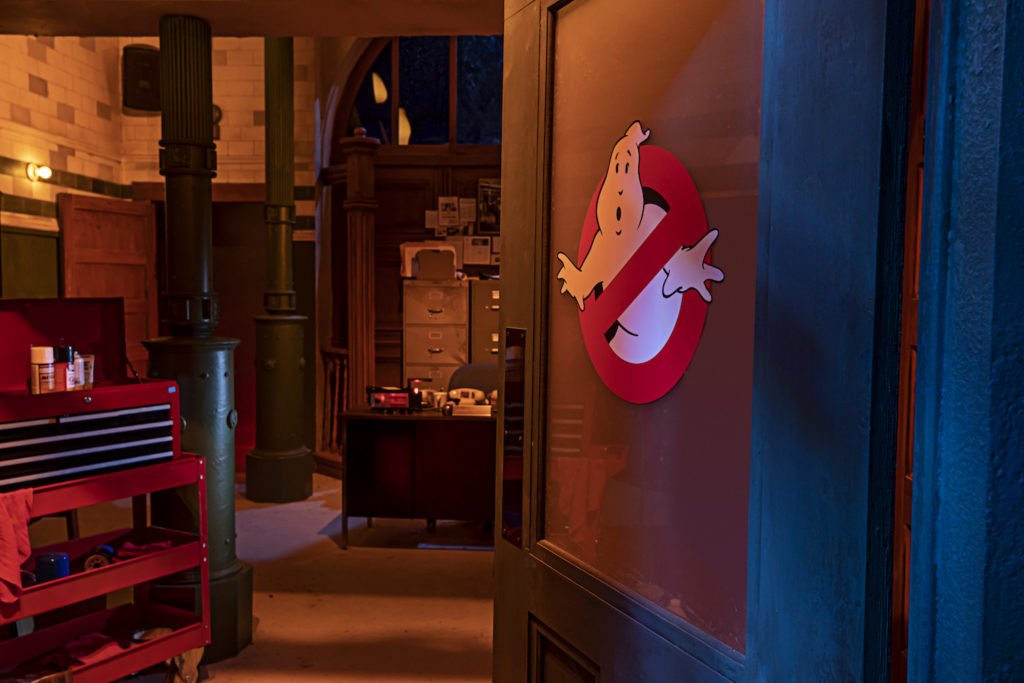 Select nights through November 2, 2019
1360 E. Altamonte Dr., Altamonte Springs
$20 for two trails, $25 for three trails, $35 for VIP including three trails and a backstage tour
What separates this haunted house away from its counterparts? For starters, this haunted house features outdoor trails in the woods where you never know what will be lurking around the next corner. This year's theme is Deadly Destinations. Think about what the opposite of a relaxing vacation would be like, and you'll have a pretty good idea of what you can expect.
A Petrified Forest offers backstage tours every night they're open (the only Central Florida haunted attraction to do so) so you can see what it takes to be part of the attraction. In addition, they offer special days for various guests. October 12 from 9 am-12pm is Kids Day, filled with trick-or-treating, a costume contest, and other fun games. Wednesday, October 16 is a private event welcoming everyone with special needs to attend and experience the trails. Patrons are allowed to go at their own pace with help from staff.
Finally, if you're into absolute terror, October 30 is Total Eclipse Night, a night where you're only given one glow stick as you journey through the trails with no other source of light. Eek!
Exact dates for 2019 are October 4 – 5, 10 – 12, 16 (special needs event only), 17-19, 24 – 26, 30 – 31 and November 1 – 2, 2019.
TIP: Since this attraction is outdoors, be sure to wear clothing and shoes that aren't expensive and can get dirty.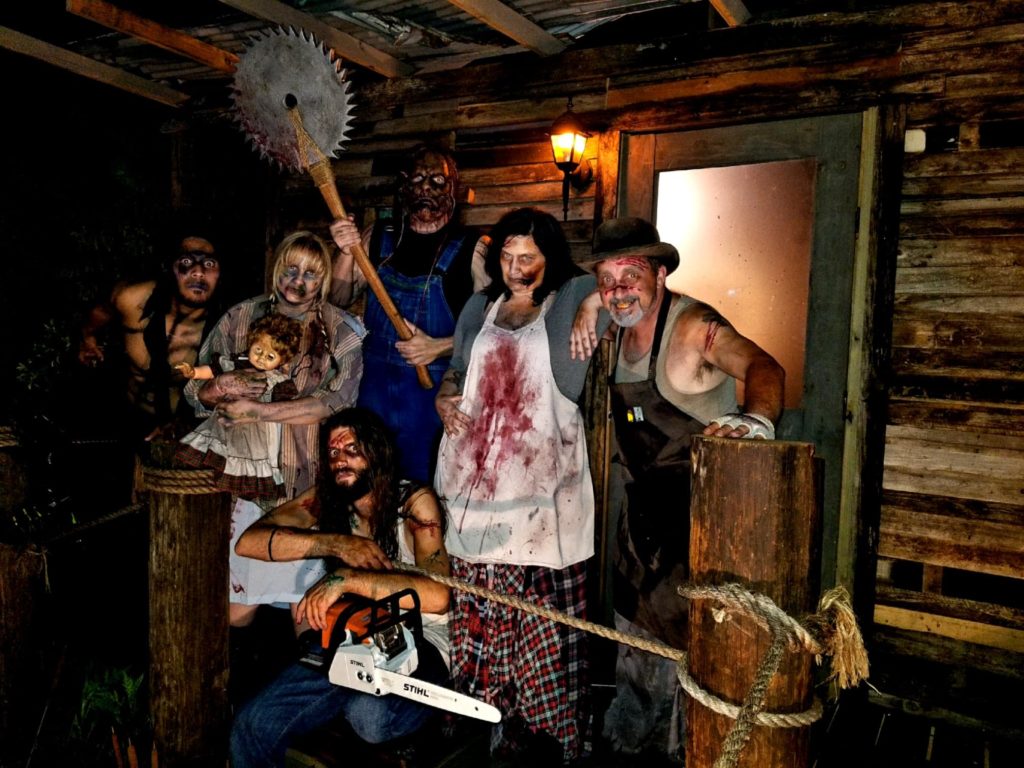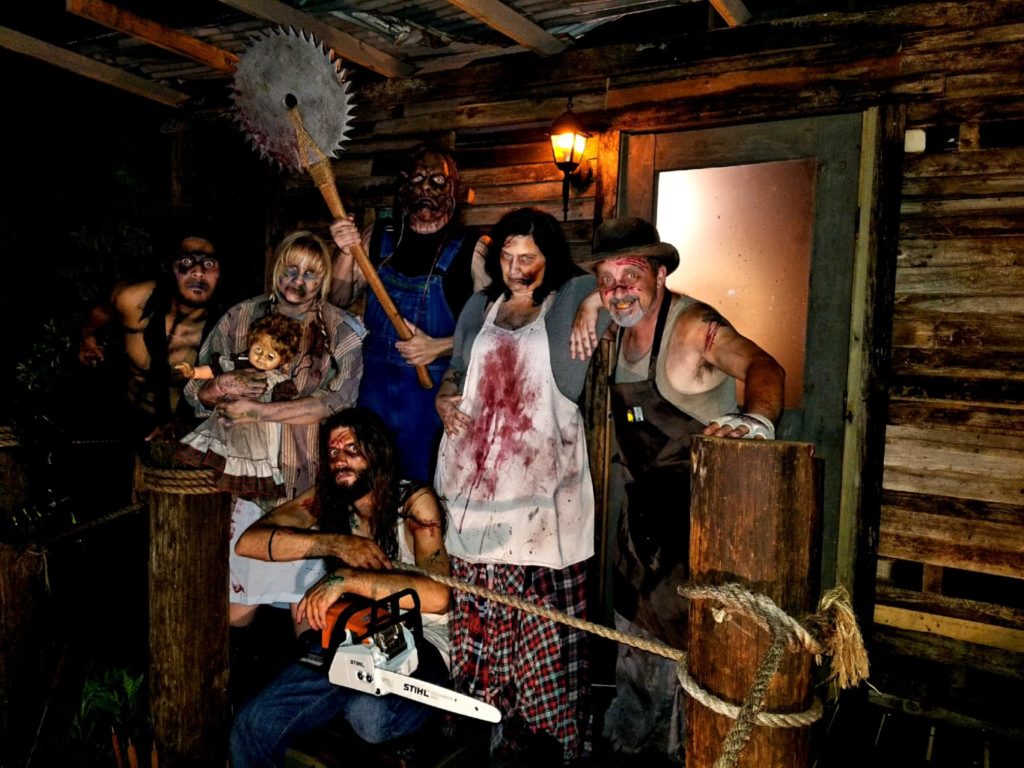 October 10 – 13, 17 – 20, 24 – 27, 30 – 31 and November 1 – 2, 2019, 7pm-midnight
Back lot of Holiday Inn Suites Orlando Resort – Water Park (14500 Continental Gateway, Orlando)
$34 – $39
New to Central Florida this fall, Dark Horizon promises a fright night you won't soon forget.
This haunted house offers three different paths. You can try to escape the clutches of one of Florida's most notorious serial killers, Bloody Ed Watson, navigate Captain Killgrew's ship and her devilish crew, or slide past the Voodoo priestess before she can command the spirits to extract your soul!
Other perks include themed bars with killer cocktails and specialty food items.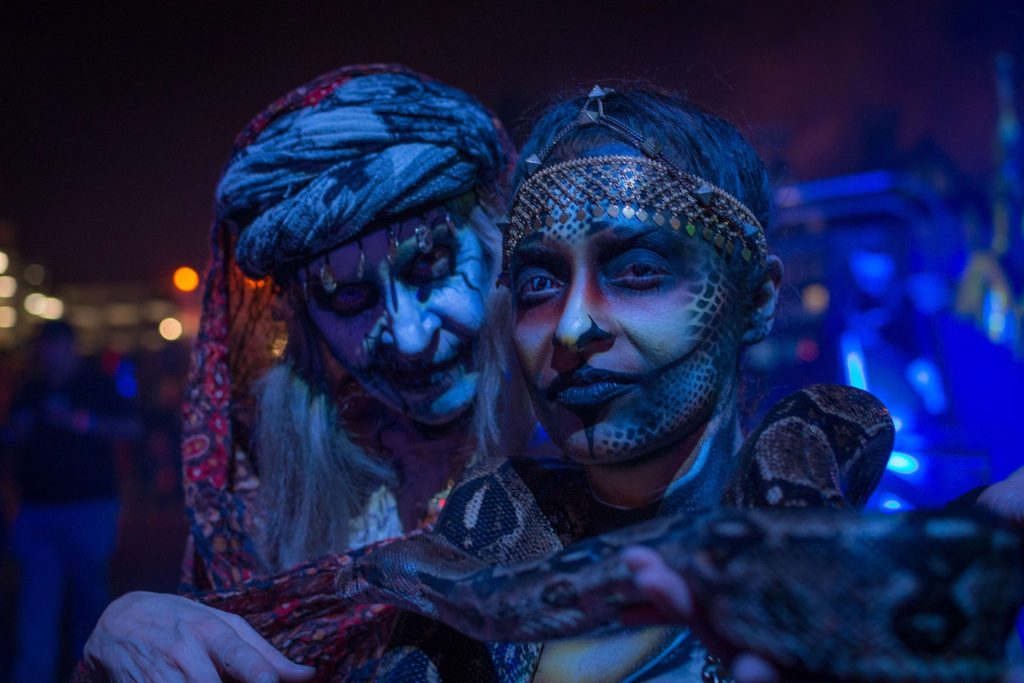 October 17 – 19 and 24 – 26, 2019
222 E. University Ave, Orange City
$10 ($5 for children under 10)
For those familiar with the insanity of H.H. Holmes and his hotel of horror, this is a must-visit for your Halloween scares. Holmes is known largely as the world's first serial killer through the creation of his "Murder Castle."
He had contractors create various trap rooms throughout this hotel; many guests would arrive, but very few would leave. This will be the 41st year the Sorosis Club of Orange City has held a haunted house and the theme changes every year. As an added bonus, proceeds benefit local children in Orange City.
October 25 – 27, 2019, 8-11pm
The Longwood Village Inn, Longwood
$13 ($6 for children under 10)
Voted as Florida Haunted Houses' #1 haunted house in 2018, and winning top honors since 2015, Face The Fear will scare the daylights out of you. 2019's theme revolves around Longwood's Olde Stolen Treasure with more details to unfold soon. Past themes include Dolls International Experience (D.I.E.), iScreme Laboratory, and International Clown University.
Open year-round; Weds-Thurs 6-10pm, Fri-Sat 6pm-midnight, Sundays 6-11pm
Old Town – 5770 W. Irlo Bronson Memorial Hwy, Kissimmee
$5 for The Last Ride, $15 for Mortem Manor, $18 combo ticket
Mortem Manor allows you to get your scares all year long, not just during October. Located in Kissimmee, this year-round haunted house was named one of the "Scariest Haunted Houses In America" by the Travel Channel. Your tour will take you through two stories of the manor. Don't worry about any creaks you hear while walking around, it's just the house settling.
Once you've made it out alive, you can experience what your final ride in life would be like with The Last Ride. This is a coffin burial simulator that takes you through the sounds and smells of a casket ride to the graveyard.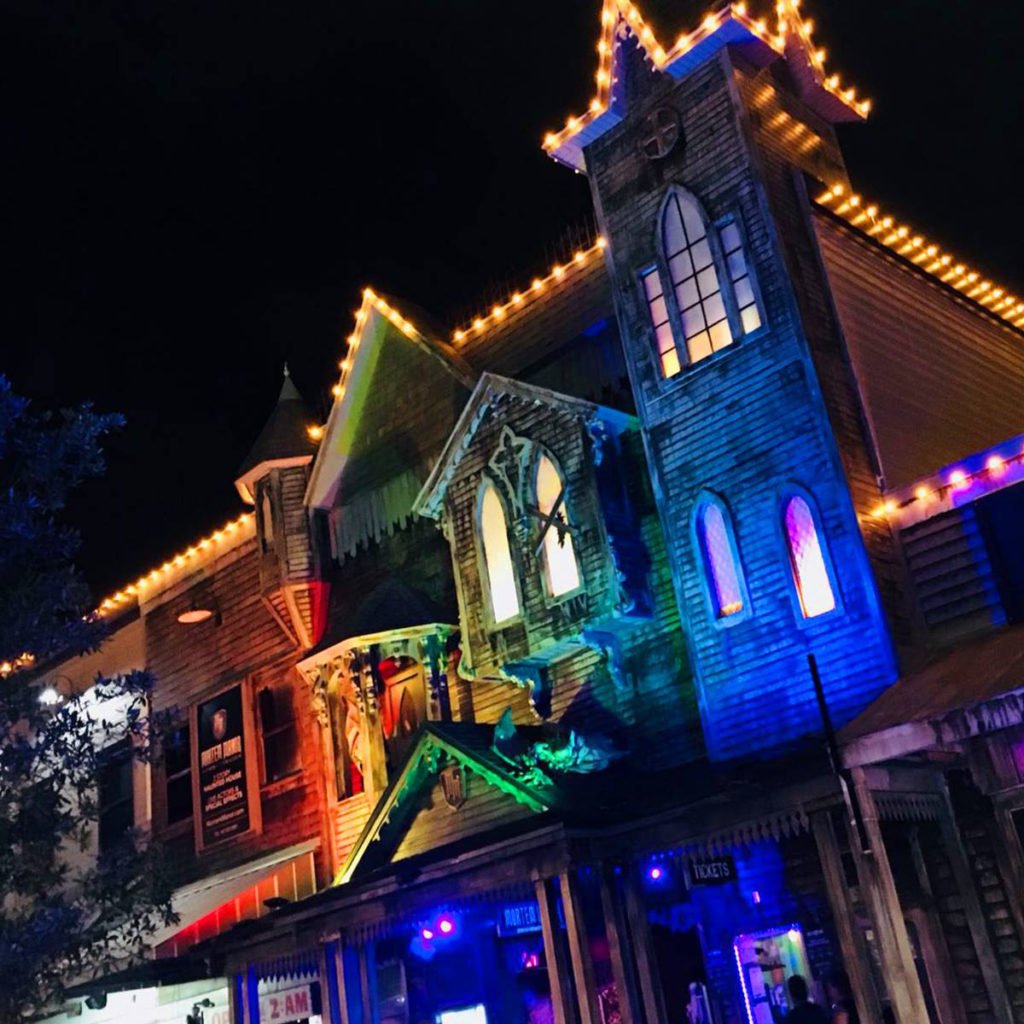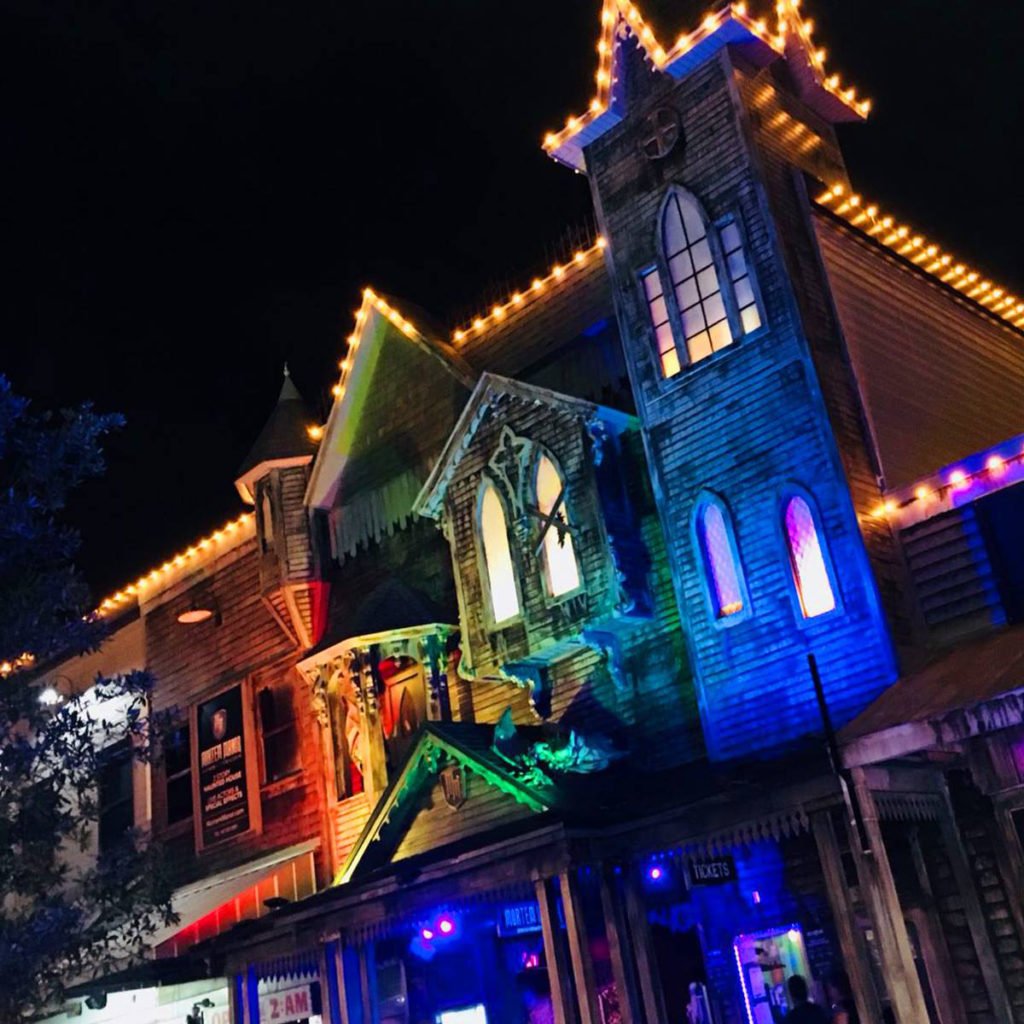 Haunted Tours
October 4 – 5, 11 – 13, 18 – 20 and 25 – 27, 2019; 7:30 – 11pm Fri & Sat; 7:30-9:30pm Sundays
2837 South Frontage Rd., Plant City (exit 22 off I-4)
$25 – $35 general admission, $35 – $50 for front line access
Sir Henry once operated a carnival long ago. Since his passing, he has been seen putting together his trails and attractions, ready to haunt the lives of those who enter his property.
You can experience three outdoor haunted attractions at Sir Henry's Haunted Trail. Escape the Brown family and their "harvesting" secrets, avoid "The Reaper" and his creepy funeral home, and finally, run when you encounter a family known as "The Breed."
This event benefits Folds of Honor.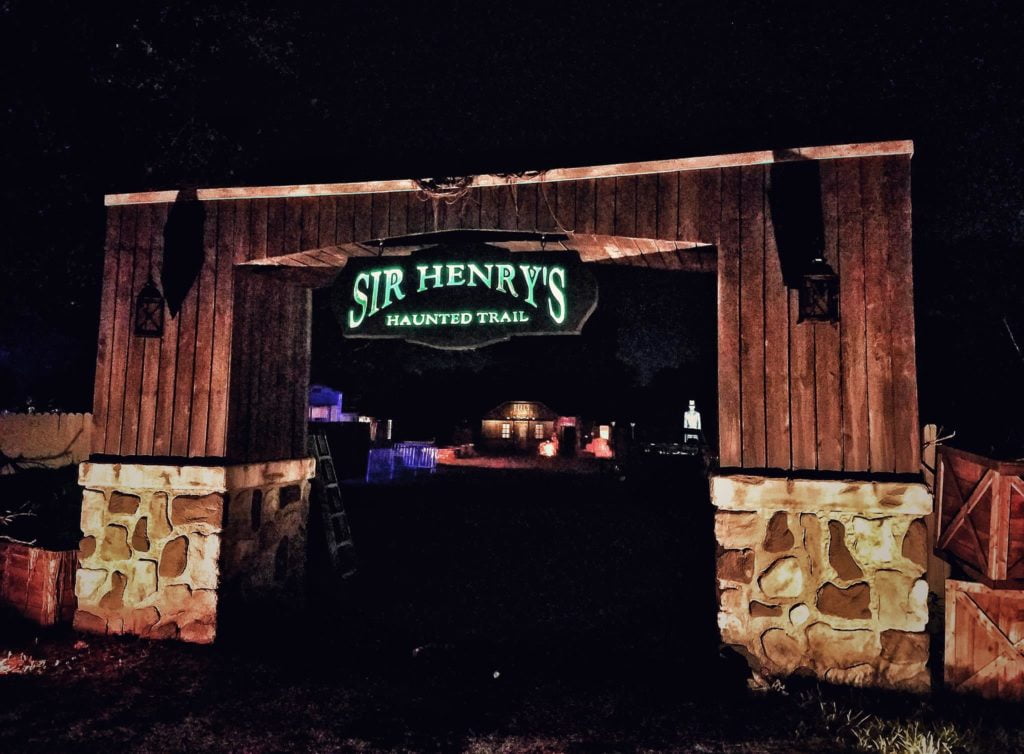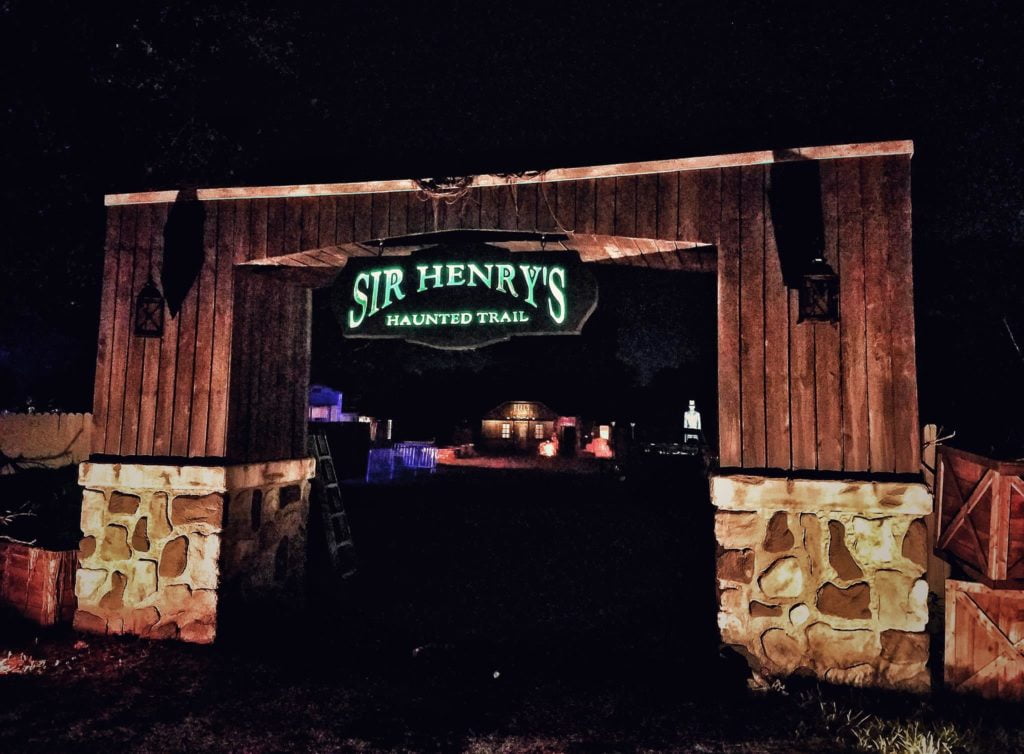 Saturday, October 19, 6-9pm
The Jungle MMA & Fitness (1419 E. Colonial Dr, Orlando)
$10 pre-sale
Anything can be haunted, including your favorite workout facility. Buildings my change appearance but spirits stay for the long haul, which is forever for them. The Jungle MMA & Fitness will host a one-night "Haunted Jungle" that will make you wish that you knew MMA to fend off all the evil that lurks in the jungle.
Saturday, October 26, 7-10pm
Lake Louisa State Park, Clermont
$4 donation per person, per hike
We've all been outdoors at night and thought we've heard something. Well, you might also see what made the noise if you dare to go on the Haunted Hike! This is a fun haunted tour that takes place outdoors, so remember to wear clothes that you can get dirty. Besides, if you're wearing your Sunday best you'll stick out as bait for the monsters haunting this hike.
Donations made during the hike help to make improvements inside of Lake Louisa State Park and to keep events like the Haunted Hike a tradition.
ALSO TRY:
WANT MORE EVENTS?
Each year we create a list of more 50 Orlando Halloween events. We updated this list throughout October so our readers always have access to Orlando's most comprehensive list of ways to celebrate Halloween. Click below to visit our mega list!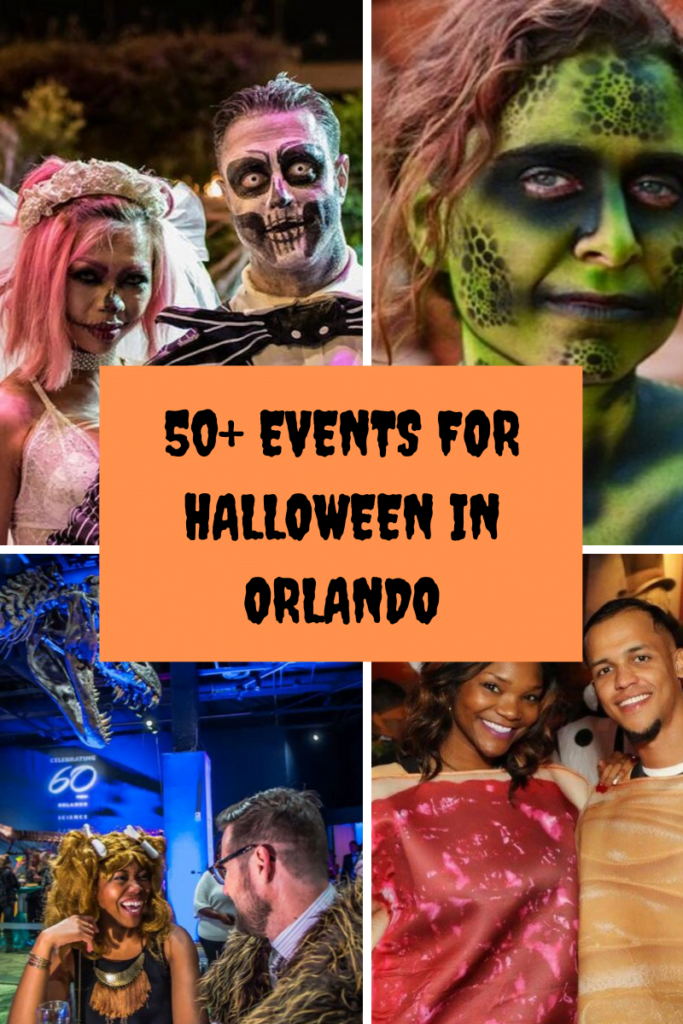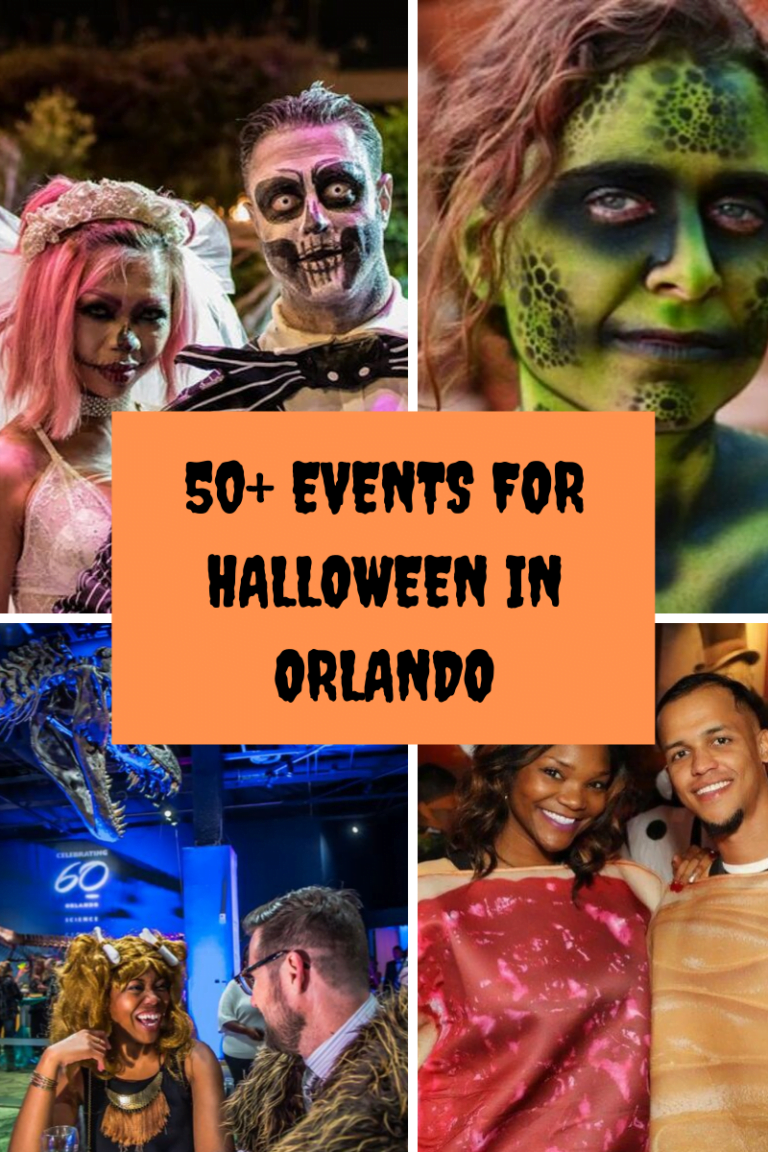 Did we miss any? Be sure to submit your event here: orlandodatenightguide.com/submit-an-event.
Feature image credit: Universal Orlando Resort, ©2019 Universal Orlando. All Rights Reserved.