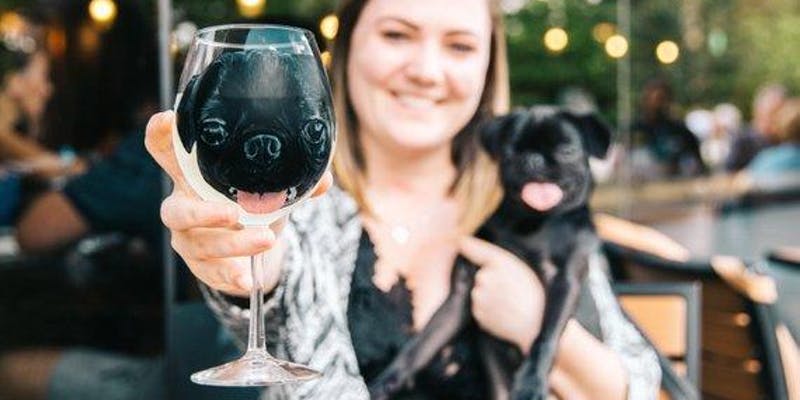 There are so many fun classes happening around Orlando. Try a new dance class, learn a new recipe or make something perfect for the holiday season. Here are our top picks for Orlando workshops + classes happening this November 2019.
WHERE TO TAKE ORLANDO WORKSHOPS + CLASSES:
ACTIVE CLASSES
Twerk n' Fit
Every Monday, 9pm
DGBEK Studios
Learn a choreographed dance to the latest hits and get in a great workout.
$10
Barre Fitness with Tasha Golis
Tuesdays, 7pm
Orlando Ballet School
This class incorporates elements of classical ballet training combined with postures from yoga and Pilates. All fitness levels are encouraged to attend.
*Check out the full list of weekly classes offered by Orlando Ballet, including beginner hip hop, cardio dance, and more.
$15
POUND with Aileen
Wednesdays, 6:30pm
Studio K
Live out your rockstar fantasy at this innovative class using lightly weighted drum sticks. Bring your own yoga mat; drumsticks will be provided.
$10
Down Dawg: EDC 2019
Friday, November 8, 6-7pm
YogaMix Orlando
Get ready for powerful beats and smooth flows. Lorien will be leading the practice with DJ Down Dawg spinning' the beats.
$18
Twerkshop – "Nails, Hair, Hips, Heels" Choreography
Sunday, November 10, 1-4pm
YogaMix Orlando
Learn twerk and strutting techniques, tips, have fun, burn calories, and tone your legs, abs, and booty all at once by learning a full choreography to "Nails, Hair, Hips, Heels – Remix" by Todrick Hall & Ciara!
$40
Yoga Under the Stars & More
Friday, November 15, 7:30pm
Orlando Brewing
1 pint of beer + 1 hour of all-levels yoga followed by live music performances.
$12 advance; $14 walk-ins
Karma for Kittens- Rescue Yoga Event with Liberation Cat House
Saturday, November 16, 12-2pm
Peaceful Peacock Orlando
Adorable feline yogis will be allowed to ROAM FREELY and interact with you during this 60-Minute Hatha Yoga class, suitable for all levels.
$25
Goat Yoga Downtown
Friday, November 29, 10am-12:30pm
YogaMix Orlando
Don't miss this experience which includes an all levels yoga flow, with a gaggle of goats and photo op for all attendees.
$36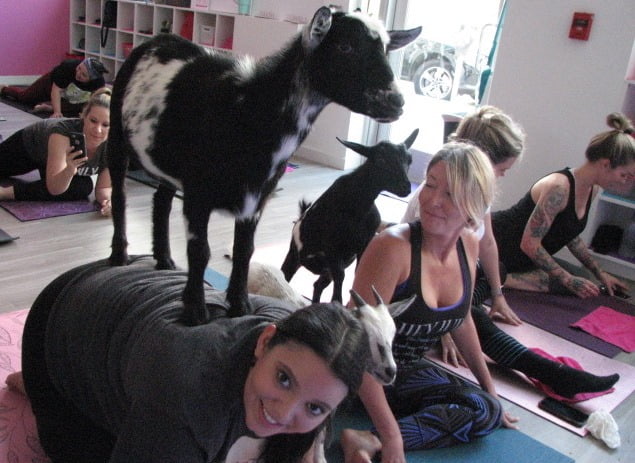 COOKING + DRINK CLASSES
Date Night: Fall Appetizers with Wine
Friday, November 1, 6:30-9:30pm
Truffles & Trifles
$150/couple
Wine, Cheese & Dinner – Paired Right with Certified Cheese Pro Michael Landis
Saturday, November 2, 6:30pm
Publix Aprons Cooking School – Dr. Phillips
$50
Sushi 101
Monday, November 4, 6pm
Publix Aprons Cooking School – Winter Park
$55
Couples Cooking: Fall Flavors
Tuesday, November 5, 6pm
Publix Aprons Cooking School – Dr. Phillips
$100/couple
Tiny Abstract Cake Decorating Workshop
Wednesday, November 6, 7pm
Lucky's Market – Colonial Landing
Instructor Alyssa, of Alyssa Makes Something, is going to teach you her step-by-step process of abstract cake decorating. Once she teaches you her techniques, you'll be able to let your creativity flow on your very own tiny cake!
$35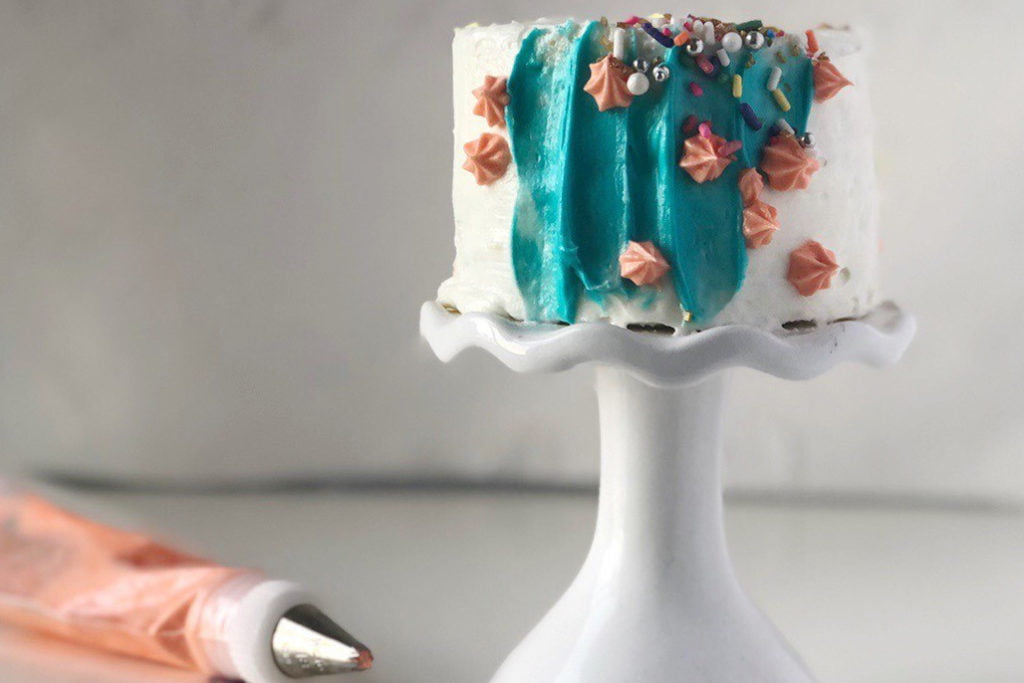 Wine, Cheese and Chocolate
Thursday, November 7, 7-9pm
Quantum Leap Winery
Learn by doing– taste and experience how wine and food interact through the thoughtful pairings of 5 wines, 4 cheeses, and 4 Peterbrooke Chocolatier of Winter Park chocolate confections.
$45
Macarons
Saturday, November 9, 10am-12:30pm
Truffles & Trifles
$60
Brandy Cocktails
Saturday, November 9, 3:30pm
Bitters & Brass
Enjoy working at a personal cocktail station as you learn the history behind the drinks. From preparation to execution, examine the reasons behind each step, including proper jiggering, choosing the correct ingredients and using the right garnish to complement your cocktail.
$50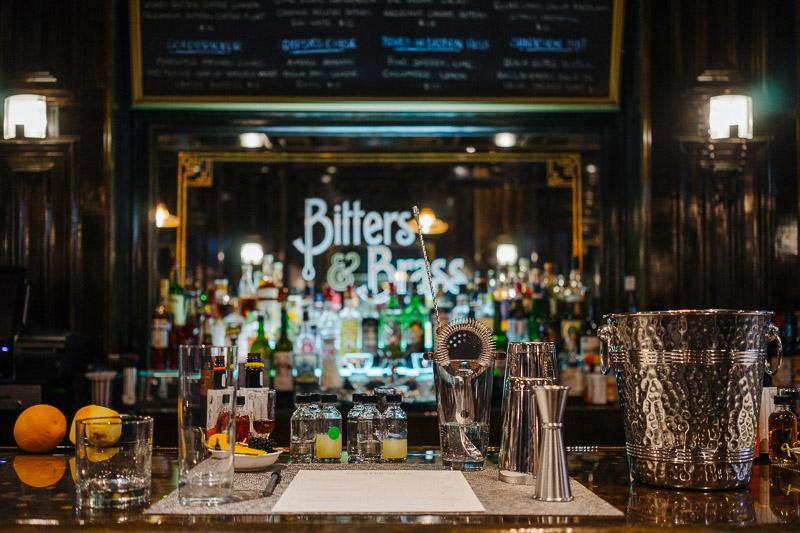 Cuisine Corner: Let's Get Popping
Sunday, November 10, 3pm
Orange County Public Library
Local small business owner Major from Eat Project Pop shows you the secrets behind delicious stove-top popcorn!
FREE with your OCLS card
Fall Italian Feast featuring Pasta
Wednesday, November 13, 6:30-9:30pm
Truffles & Trifles
$61
DIY Ice Cream Cooking Sandwich with The Greenery Creamery
Friday, November 15, 6, 6:45, 7:30, 8:15 and 9pm
East End Market
Learn from the "Ice Cream Lady" herself, as she shares with you how she makes the perfect ice cream cookie sandwich. Vegan options available.
$10
Bourbon Tasting Workshop
Friday, November 15, 6:30, 7:30 and 8:30pm
East End Market
Dustin will be teaching you some bourbon basics and you will get to try three different kinds – a 5 year bourbon, a blended straight bourbon, and a bourbon finished in PX sherry casks.
$25
An Evening with Winemaker Jamie Benziger and Imagery Wines
Friday, November 15, 6:30pm
Publix Aprons Cooking School – Winter Park
$50
Tiki Brunch Cocktail Class
Saturday, November 16, 3-5pm
Luke's Kitchen and Bar
The cocktail masters at Luke's will will teach you to craft three classic tiki cocktails with a chance to put your own spin on them. Ticket price includes your 3 cocktails and 3 brunch courses.
$40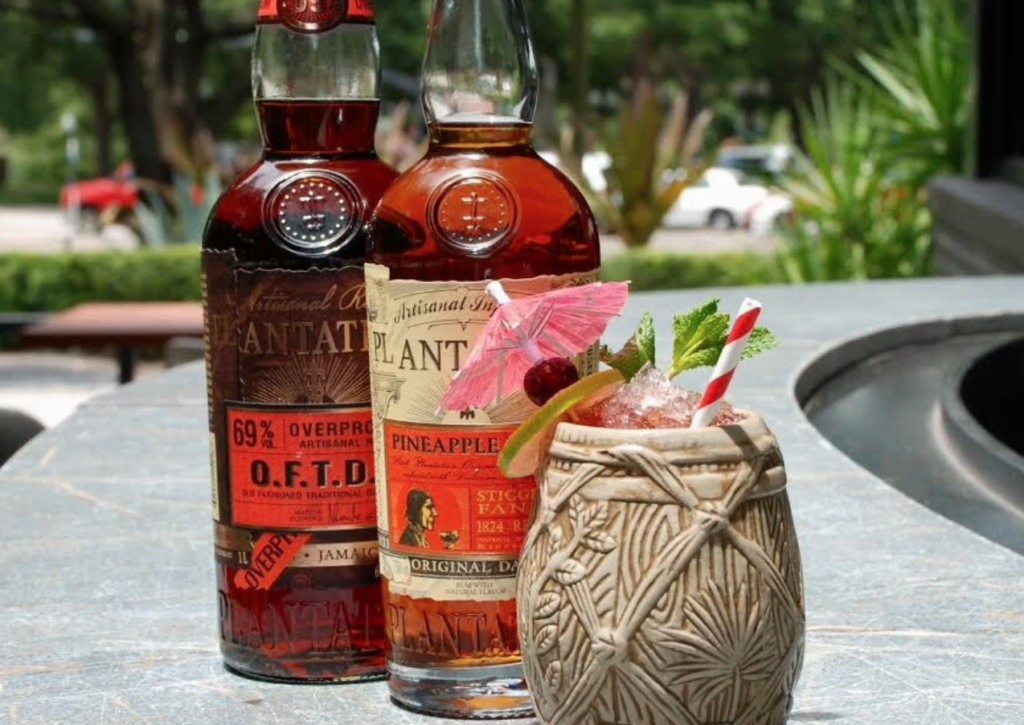 Fall Craft Cocktails
Saturday, November 16, 7-9pm
Brew Theory
Learn to make three fall-inspired cocktails (there will be a rum, rye whiskey and Bourbon finished in sherry casks) from two expert Orlando bartenders. Make and enjoy all three while noshing on light bites and enjoying a bonus welcome drink.
$75
Creative Cookies
Tuesday, November 19, 6pm
Publix Aprons Cooking School – Dr. Phillips
$45
Friendsgiving DIY Cutting Board and Charcuterie
Wednesday, November 20, 7pm
Yay & Paper Goat Post Courtyard
Our teacher, Alyssa with Alyssa Makes Something, is going to walk you through how to personalize your own cutting board with a wood burner (think punny sayings, cute designs, or whatever your heart desires) and then she's going to teach you how to craft the perfect charcuterie board. Bring your own wine to enjoy with the cheese.
$65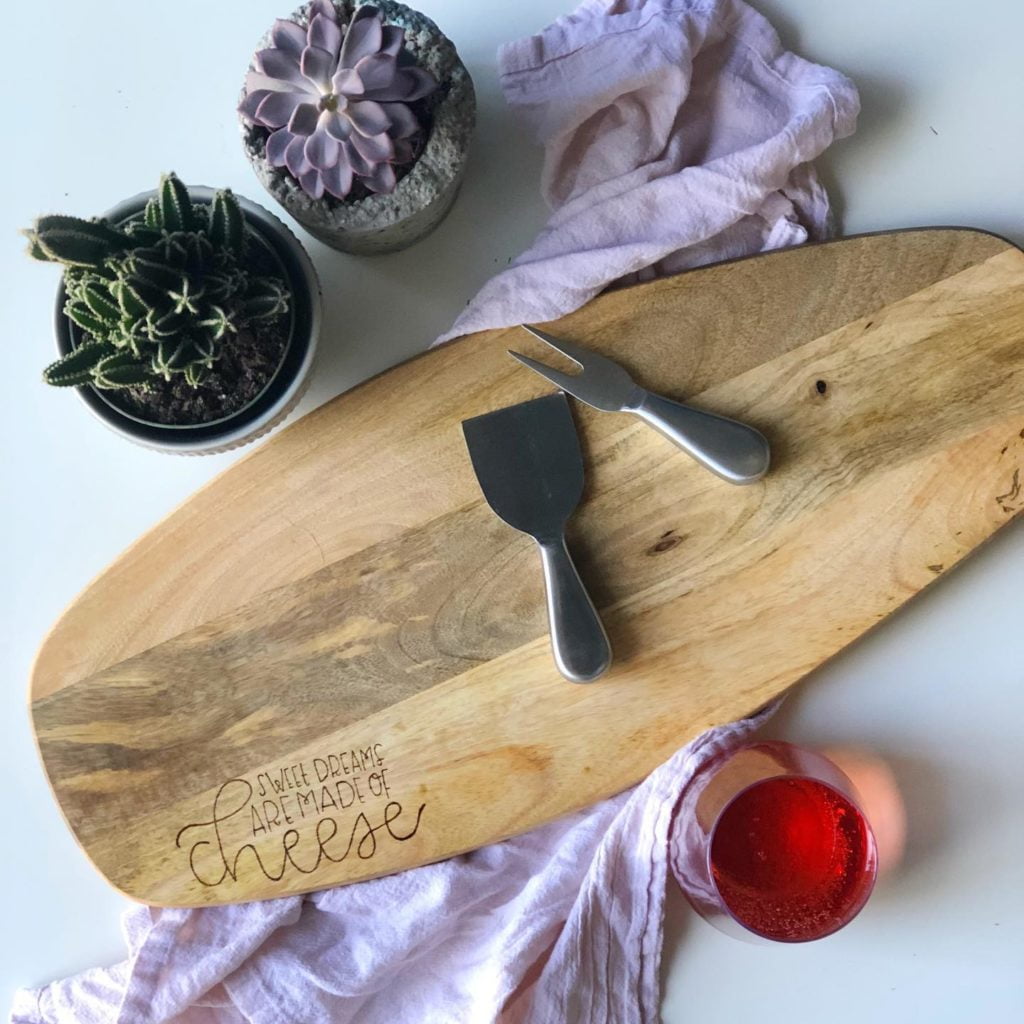 Chef Night w/Brandon McGlamery of Prato
Thursday, November 21, 6-8:30pm
Edible Education Experience
Learn cooking techniques from the best in this hands-on class that will help you feel like a home chef extraordinaire just in time for the holiday season.
$70
Craft + Sip Coffee Pour Over with Artisan Lab
Friday, November 22, 8pm
146 W Plant St, Winter Garden
Craft your very own Coffee Pour Over while sipping on your favorite drink! Each ticket is good for two people to share. This event is hosted by Artisan Lab, a Make-It-Yourself craft studio, soon to be in Winter Garden.
$39/couple
Couples Cooking: Thanksgiving Day Sides
Saturday, November 23, 10am
Publix Aprons Cooking School – Winter Park
$100/couple
Check out our guide to where to take a cooking class in Orlando for even more ideas.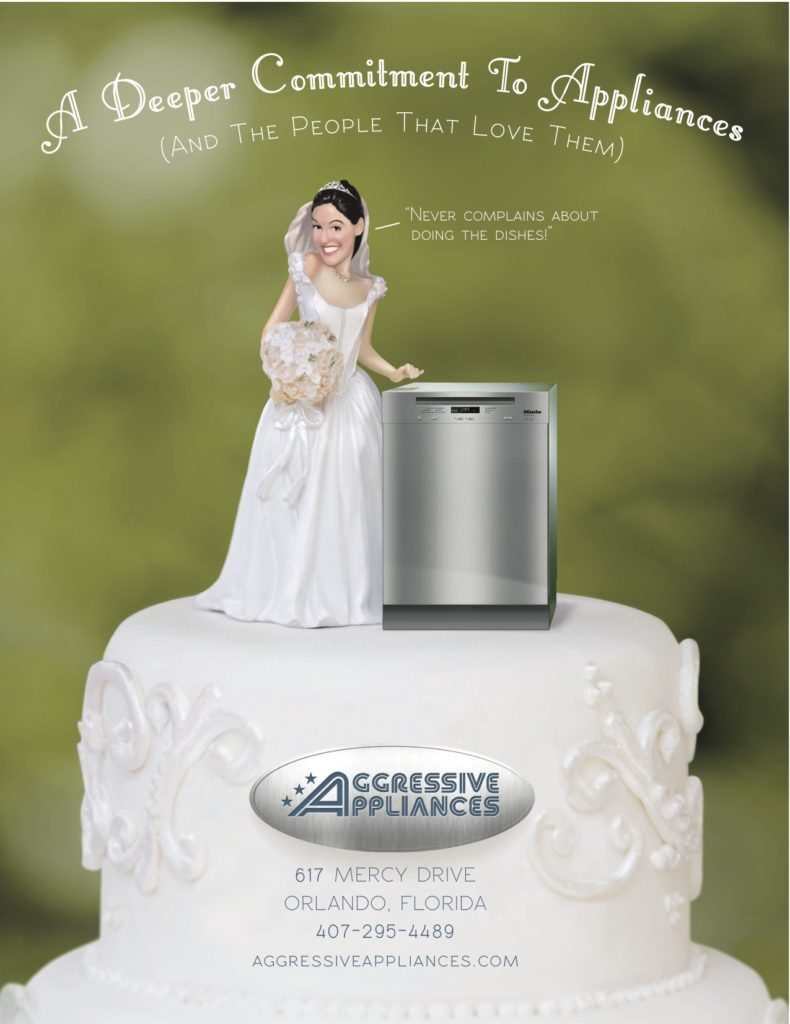 ART CLASSES
Gold-leafing and Glass-encasing Flowers
Saturday, November 2, 1-4pm
Orlando Museum of Art
Transform natural objects such as petals, leaves, and small flowers into wearable works of art. Learn to design a unique piece of jewelry through instructor-led demonstrations and hands-on techniques including gold-leafing and glass-encasing.
$45
Dirty Pour Party 
Saturday, November 2, 2pm
Ivanhoe Park Brewing Company
Learn to make a one-of-a-kind fluid painting on an 11×14 canvas including instruction and all class materials.
$50
Clay Pumpkin Place Card Holders with Hand Lettered Name Cards
Saturday, November 2, 6:30-8pm
Via Francesca
Make your own set of six pumpkin place card holders in solid or multicolor marbled polymer clay. Choose from a variety of prepped Fall design cards, learn the basics of hand lettering and personalize 6 place cards to go with the holders.
$33
Not Your Grandma's Cross Stitch 
Thursday, November 7, 6pm
Good Crowd
Are you an old soul with a whole lot of sass? Come learn how to cross stitch with a subversive twist. Lyndsey Venrick, owner of Pin + Needle, will teach you step-by-step how to perfectly stitch this little piece of art! This class is BYOB so bring some wine or beer to get your creativity flowing!
$35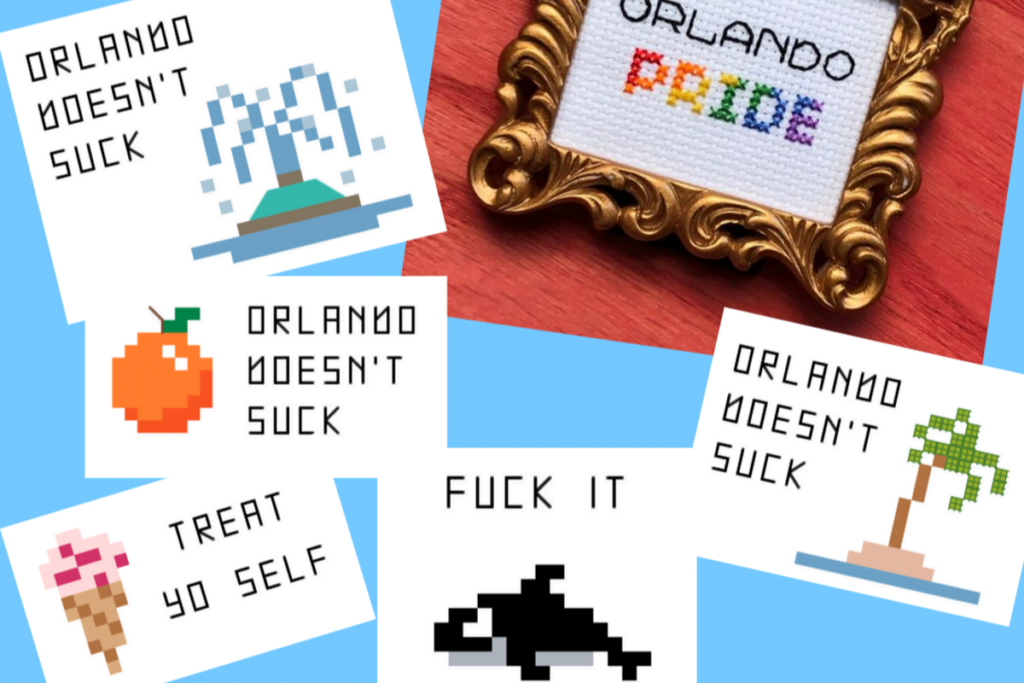 Macramé Wall Hanging Workshop
Saturday, November 9, 10am-1pm
Crealdé School of Art Main Campus
During this workshop you will learn all the basic macramé knots needed to make a macramé wall hanging and beyond. All supplies are included and you will leave this workshop with a beautiful wall hanging ready for display.
$100
Boho Brass Earrings
Saturday, November 9, 10:15am
autummn & Ro
Make your own pair of boho brass earrings using supplies and tools we supply.
$42
Paint Your Pet on a Wine Glass! – Acrylic on Glassware Workshop
Saturday, November 9, 5:30-7:30pm
Via Francesca
Learn how to use acrylic paint on glassware and paint your pet with step by step instruction.
$40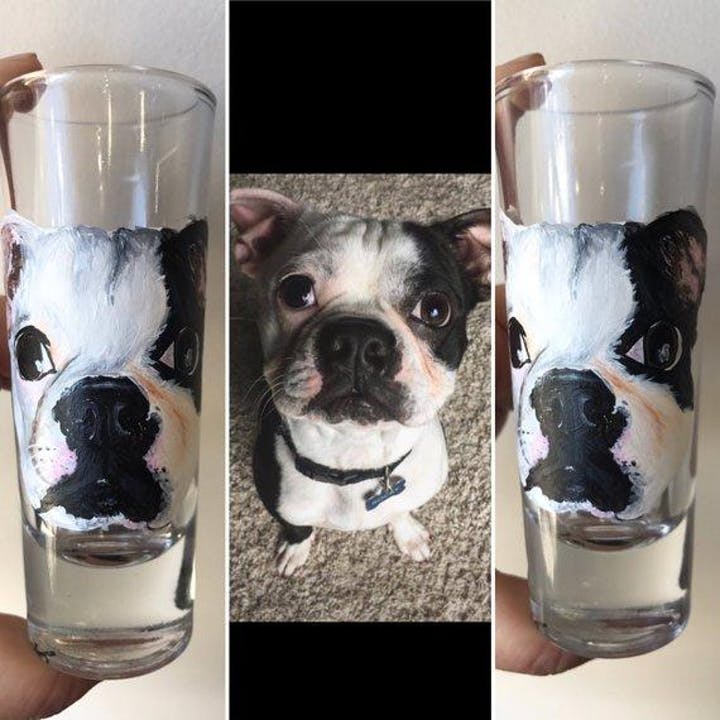 Macrame Wall Hanging Workshop
Sunday, November 10, 1-4pm
Art & History Museums – Maitland
Macra-MAKE your very own wall hanging! Learn how to weave your fingers through a few basic knots to sculpt a beautiful handmade work of art for your home. Tickets include all the necessary materials in a variety of colors, hands-on instruction and light drinks and snacks.
$30 + $10 materials fee
Let's Go M.A.D! Music, Art & Drinks
Tuesday, November 12, 6:30pm
Orlando Brewing
Paint your own masterpiece on a 16×20″ canvas while sipping on a pint of beer of your choice (30 organic taps to choose from).
$35
DIY Alcohol Ink Holiday Ornaments with Lemesto
Tuesday, November 12, 7-8:30pm
East End Market
Learn the ins and outs of painting with alcohol inks, then apply what you've learned to make two hand painted ornaments, complete with gift boxes – just in time for the holiday season! All materials and supplies are included in the cost of the workshop.
$35
Wine and Create Night
Wednesday, November 13, 6-8pm
Good Crowd
Enjoy a Sommelier-led wine tasting and create a custom seed bead necklace.
$30
Palettes & Pets
Thursday, November 14, 5pm
Orlando Cat Cafe
You will be guided step-by-step by professional artist through the session's featured painted artwork in a fun, easy, stress-free 2-hour session. Includes special kitty bonding/painting time as the cats purr-use the room and offer their assistance.
$40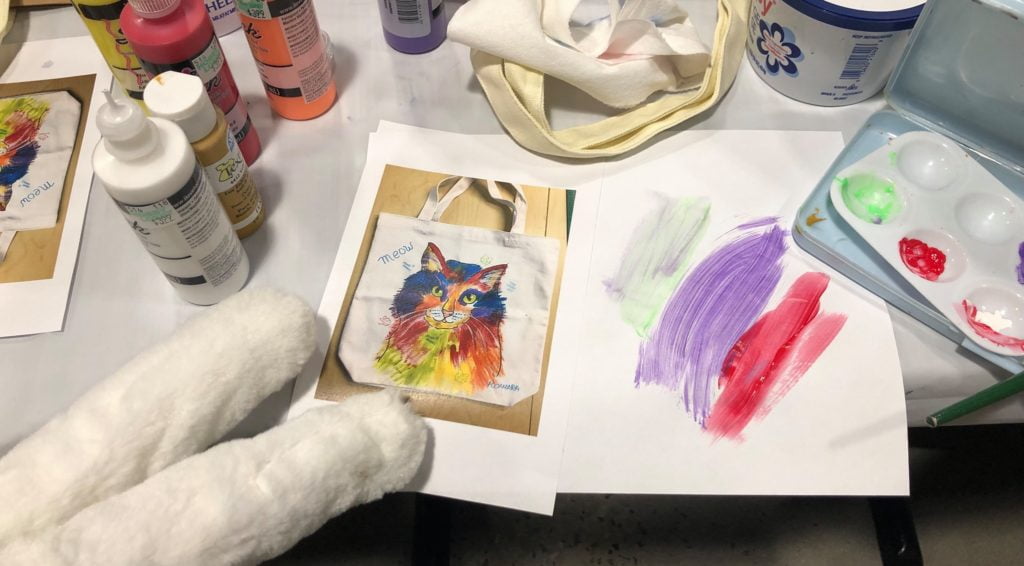 Wire Wrapped Rings
Thursday, November 14, 5:15pm
autummn & Ro
We'll start with bending and twisting wire into basic shapes and dive into a huge stash of glass beads to add detail and color as desired.
$42
Hand Lettered Denim Jacket
Thursday, November 14, 7-9pm
Whippoorwill Beer House and Package Store
Ashley Withey, owner of Friendlily Press, will teach you the art of faux calligraphy, showing you how she goes from pencil (and paper) to paint (and denim jackets). Bring your ideas with you to class or let your creativity run wild. This class is BYOD – BRING YOUR OWN DENIM JACKET!
$35
Watercolor Ornaments
Saturday, November 16, 10am-12:30pm
Leu Gardens
Learn how to create and paint special watercolor ornaments for this holiday season. All supplies, including two specially primed ornaments, watercolors, brushes and ribbon are included in this workshop, along with step by step instructions from Kara.
$75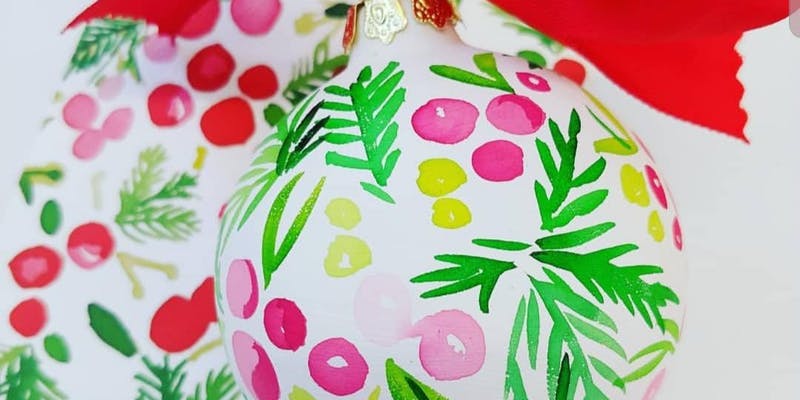 Holiday Gourd Ornament Workshop
Saturday, November 16, 2-4pm
Bok Tower Gardens
Create your very own gourd work of art for the holidays. Old clothes or a work apron recommended.
$17 for members, $30 for non-members
Watercolor Succulents & Cacti
Tuesday, November 19, 6:30pm
Driftwood Market Winter Garden
Learn watercolor techniques to make your own succulent and cacti masterpiece.
$25
Landscape Photography at Leu Gardens
Saturday, November 30, 9am-4pm
Leu Gardens
This one-day, three-part workshop will cover composition, timing, lighting, weather conditions, as well as processing images on the computer.
$90
OTHER CLASSES + WORKSHOPS
Succulent Pumpkin Arrangement
Saturday, November 2, 10:30am
Good Crowd
This fun hands-on workshop will begins with informative basic succulent information, then attendees will explore their creativity by creating a succulent centerpiece using a medium size REAL heirloom pumpkin and arranging with an array of succulents.
$40
Couch Cuddle Blanket
Multiple times available November 6 – 9
Driftwood Market Winter Garden
Learn the popular skill of Arm-Knitting and create a cuddly, snugly lap blanket
$50
Faux Floral Centerpiece Workshop
Thursday, November 14, 7-9pm
Lakehouse (Lake Nona)
Wine & Design workshop with Buds Flower Co! Sip wine and meet new friends as you create the perfect faux floral centerpiece to complement your holiday home decor. Your ticket price include all of the materials to create your centerpiece, a glass of wine and great company.
$45
Houseplant Workshop
Thursday, November 14, 7pm
The Heavy
Pick the perfect houseplant for you with instruction and guidance from The Heavy's plant specialist. You'll pick your plant, pot it and learn how to care for your new friend while sipping wine.
$40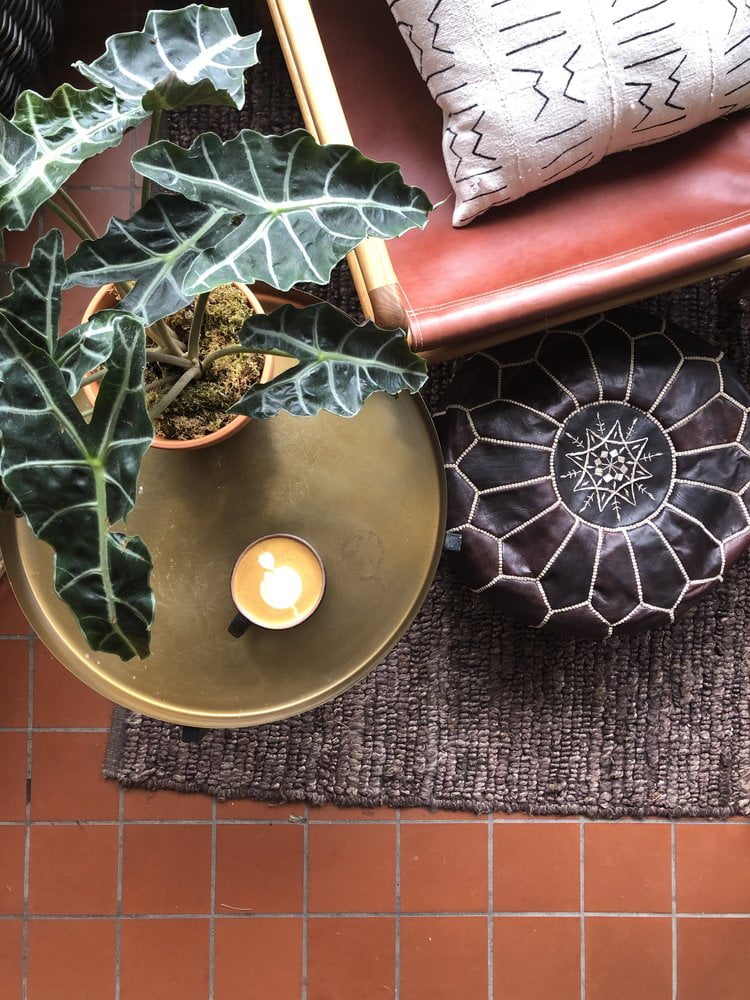 Fall Centerpiece Workshop with Porch Therapy
Friday, November 15, 6 or 8pm
East End Market
Together we will customize a centerpiece that captures your style, while also providing guided instructions and pro tips. We'll incorporate fresh flowers alongside dried florals so your arrangement will last through the holiday season.
$65
Healthy Happy Hour – Crystal Healing
Thursday, November 21, 6:30-8pm
Good Crowd
Holiday season-focused workshop where Harmonize Your Health will help you navigate how to be a conscious consumer while dealing with the pressure of "perfection" and MereStones will teach you about crystals that will help you stay grounded to protect & radiate your energy. Tickets include 3 tumbled stones, 1 zero proof cocktail, 1 Plant-based dessert recipe plus samples and 15% off Good Crowd merch.
$15
Couples Massage Date Night
Thursday, November 21, 6:30-8:30pm
East End Market
This intimate and hands-on (pun intended) class will allow you to help alleviate the stress and aches your partner may bring home after a long day.
$90/couple
Braids & Buns
Saturday, November 23, 2-4pm
Mighty Girls Fitness & Yoga
Stacey will teach you step-by-step how to create a braid that only Pinterest dreams are made of! You will also learn some tips and good products to use to master that messy bun! It's easier to learn braiding basics on someone else first, so bring your daughter, sister, mom, or bestie because this ticket is good for two people!
$30
Friendsgiving Floral Workshop with Dahlia's Flower Truck
Sunday, November 24, 1-2:30pm
Adjectives Market
Bring a friend or make a friend while we teach you to design a fall centerpiece for your Thanksgiving table. Your ticket also includes bubbly and macarons from Nicole Macaron.
$60
Know of an awesome class we missed? Share it in the comments!
Feature image credit: Via Francesca
Disclosure: Some, but not all, of the workshops and classes listed in this post are hosted by our valued marketing partners.