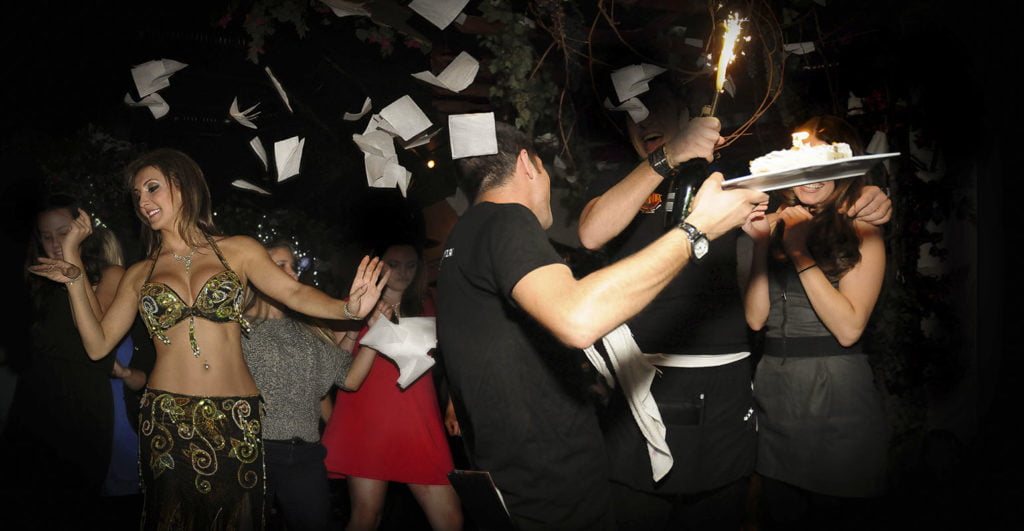 Written by Kendra Lott
Foodies in Orlando know that finding Orlando's best restaurants often requires a bit of sleuthing.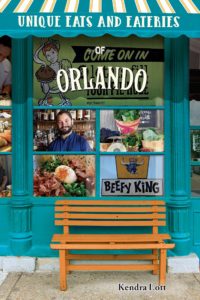 In her new book, Unique Eats and Eateries of Orlando, local author and Edible Orlando publisher Kendra Lott offers up a comprehensive guide that will take you on a journey through the best of Orlando's culinary scene. With 90 suggestions in all, you're bound to find dozens of new places to try while gleaning extra insights about the people who make each eatery special, the menus and more.
We checked in with Kendra for her go-to restaurants on I-Drive for a global feast. Below, savor a taste of the wisdom packed within the pages of her in-depth dining guide to Orlando's most unique offerings. You can purchase a copy of Unique Eats and Eateries of Orlando here.
The attractions that make Orlando a mecca for tourists also add up to a date-night jackpot. With Florida resident rates and annual passes making entry more affordable, it's easy for local couples to make a day of it at Diagon Alley or eat and drink around the world at EPCOT. International Drive, however, has been slower to reap that local love, especially for its food. Don't let the scads of fast-food chains or the expense-account prices at upscale spots keep you away, though. Several new restaurants have attracted positive attention from area residents and critics alike for their authentic global fare, and there are a handful of finds on or near the main drag that have been hiding in plain sight all along.
If you haven't already, it's time to give I-Drive a try.
Hanamizuki Japanese Restaurant
Along with Sleuth's Mystery Dinner Theater, Hanamizuki is one of the last holdouts in a former Gooding's plaza that has gentrified since the opening of ICON Park. This serene spot for traditional Japanese sushi, ramen, hot pot, and grilled specialties is as relaxing as it gets in this busy part of town, and the neutral backdrop fits perfectly with the quiet perfection of the food. Sushi and sashimi are classic—not a speck of cream cheese or mango in these rolls—and the flashiest upgrade to ramen (Mondays only), udon or soba noodle soups is boiled eggs or rice balls. Get up close and personal while cooking over a shared hotpot of beef or chicken with seafood.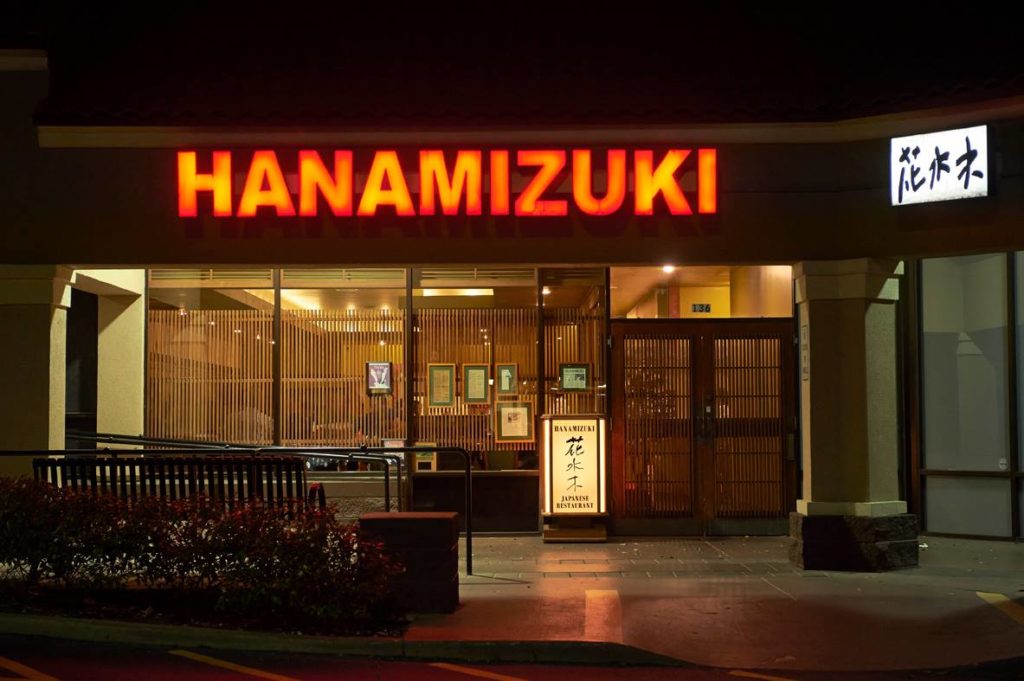 Nile Ethiopian Restaurant
Nile Ethiopian Restaurant has offered authentic Ethiopian fare in a warm and welcoming environment since 2006. Whether you sit at a conventional table or—as per the custom in Ethiopia—in low seats around a round table that serves as a shared platter, entrées are served on top of a spongy mat of injera bread that you tear and use to scoop up morsels of food with your hands. (While this style of eating was likely born out of necessity, it does add to the convivial feeling of sharing a meal with your sweetie.) Try the wats made from beef, chicken or red lentils stewed in a thick sauce seasoned with berbere; beef tibs are sautéed with spices, onions, and other vegetables. Lightly spiced vegetarian dishes are made with yellow split peas, collards, cabbage and more.
Ararat Euro Food & Bistro
Bring your appetite (or better yet, another couple or two) and try as many of Ararat's Eastern European dishes as possible. Creamy mushroom soup or traditional borscht will feel familiar to first-time diners, but the most interesting appetizers are cold. Salads feature combinations of pickles, cooked vegetables, bologna, and smoked fish. Salo, a butcher's board laden with thin slices of cured pork back fat and garnishes of pickles, garlic, green onion, and grilled bread, is perfect for sharing. Vegetarians could easily make a meal of hot appetizers such as kasha with mushrooms, eggplant cutlets with yogurt walnut sauce, and potato or zucchini pancakes. Carnivores will savor the simple and satisfying grilled chops and skewered meats, or cabbage rolls stuffed with ground beef and baked in a zippy house-made sweet-and-sour sauce.
Sip an Armenian yogurt drink, a glass of dry white wine from the Republic of Georgia, or a Czech beer and watch Russian music videos on the overhead television.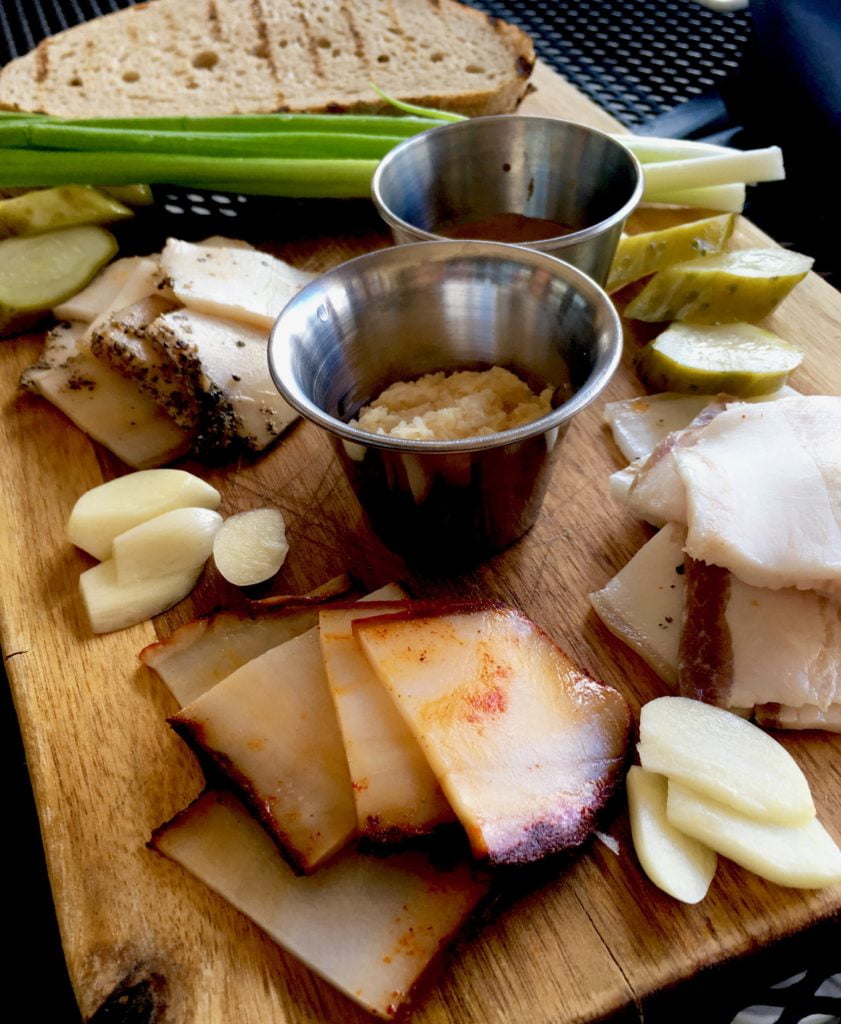 Q'Kenan
The people smiling back from the dozens of framed photos along the long wall of this cozy diner in a Publix plaza south of Sea World look almost as happy as the people actually eating there. Turnover is brisk at the bank of booths along the counter where staffers in black-and-rainbow #orlandounited T-shirts pull espressos, stuff arepas with meat, cheese, or chicken, and bag to-go orders. A few stools along the short side of the counter allow for a bird's-eye view of the friendly and efficient staff and their happy customers.
The kitchen in the back of Q'Kenan is where the steaks, chops, and sausages that come on platters with rice and beans are grilled, but the patacón, or plantain sandwich, is the biggest draw. This Venezuelan specialty utilizes slices of fried green or sweet plantains in lieu of bread and each sandwich is filled with beef, chicken, or pork along with lettuce, tomato, and cheese. Share sips of chichi, a richly sweet drink make with rice, milk, sugar and cinnamon.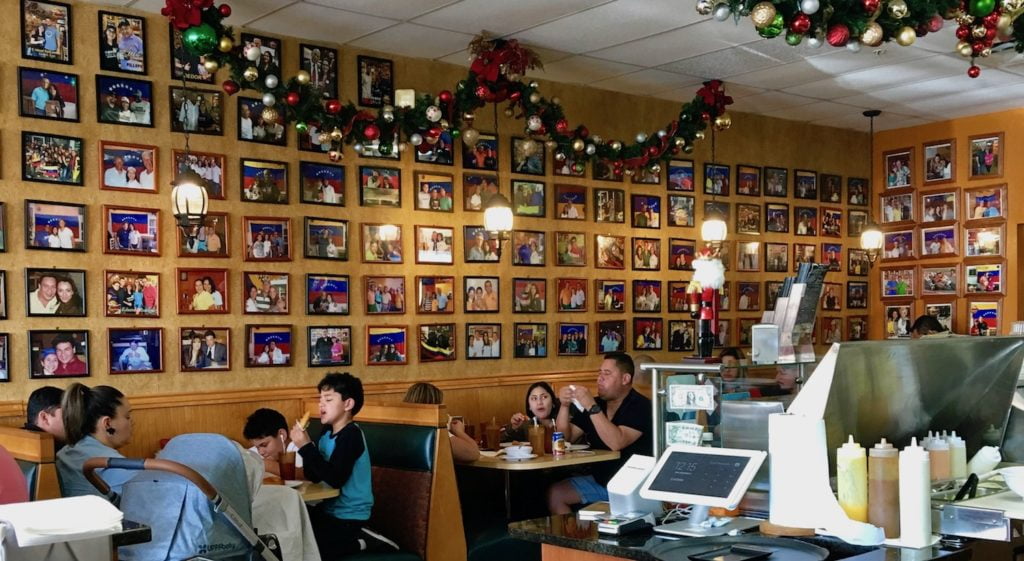 Taverna Opa
This raucous spot at Pointe Orlando is justly known for nightly belly dancing and servers making it rain with a shower of paper napkins. But unlike the tired dinner theater where food takes a back seat to what's on stage—or worse, offers only set menus—Taverna Opa takes its food seriously. Mop up traditional spreads like tzatziki, taramosalata or hummus with warm wedges of pita, or enjoy a cracking fresh salad festooned with feta and luscious olive oil. Wood-fired entrées of lamb, beef, chicken and seafood satisfy, but with more than 30 mezze on the menu you might opt to make a meal of small plates.
About Unique Eats and Eateries of Orlando
The best restaurants in Orlando aren't always the easiest to find, so let Unique Eats and Eateries of Orlando be your road map to the best of Orlando. Try authentic Eastern European fare, or beer brewed with Florida hops. Enjoy sweet corn chowder on a working farm or vegan Jamaican cuisine in Zora Neale Hurston's hometown. Edible Orlando publisher Kendra Lott inspires you to try new places and shares the stories behind the menus and the people who create them.
ABOUT THE AUTHOR
Kendra Lott is the publisher of Edible Orlando and the author of Unique Eats and Eateries of Orlando, published by Reedy Press.
Feature image credit: Taverna Opa. All images courtesy of Kendra Lott unless otherwise noted.
For other great ideas, think about a Van Gogh Vodka Pairing Dinner, or listen to relationship expert John Gottman.