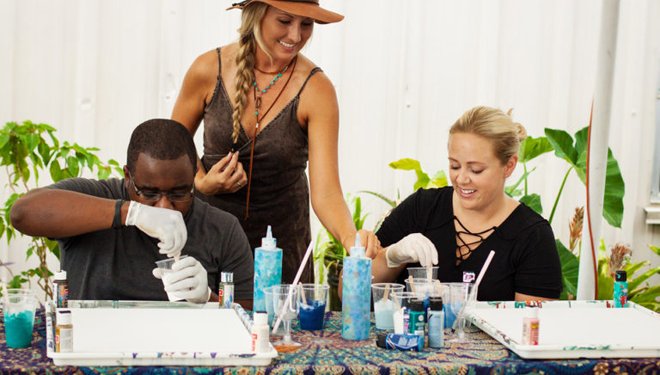 Dozens of places throughout the City Beautiful host regular workshops and classes for creative couples and friends craving hands-on experiences. There are many different places to choose from, some you would expect and some that may be new to you. Whether you're into art or fitness, dance or cooking, we've highlighted some of our favorite local spots to participate in regular workshops and classes in Orlando.
PS: Every month we put together a curated guide of our favorite workshops for couples and girls' night. Check out the latest roundup here.
WHERE TO TAKE WORKSHOPS and CLASSES in Orlando
Good Crowd is cute local shop where you can find unique gifts created by local makers. However, they also host pop-up workshops throughout the month, perfect for a girls' night out. The schedule is always changing and classes revolve around art, food, community and more. See what's coming up next here.
This local favorite in Audubon Park is more than just a place to sink your teeth into a giant cookie or get your caffeine fix. East End Market also offers regular workshops hosted by local creatives. Previous topics have included food photography, screen printing, alcohol ink workshops and more.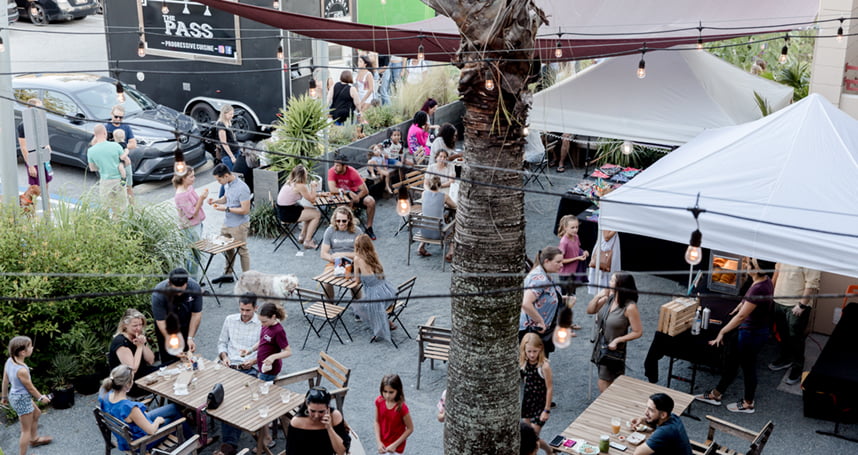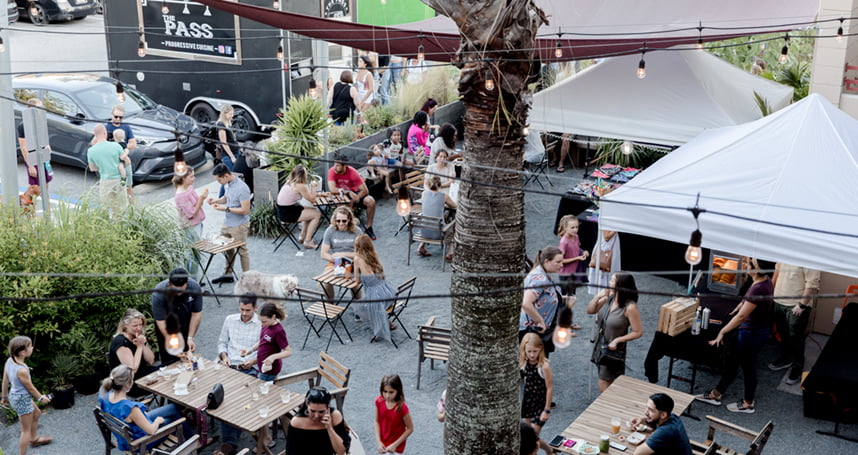 Located in downtown Winter Garden, Driftwood Market is an artisan market owned by a mother-daughter duo. Besides the curated selection of local goods, the market offers fun hands-on workshops featuring new topics each month. Try the very popular hand lettering class, or learn how to create beautiful door wreaths. The list of offerings is always changing and often highlights local talent.
Orlando Ballet School goes beyond just ballet instruction and has unique drop-in classes that are open to the community. The classes are for teens/adults interested in innovative ways to stay fit and have fun. Class styles include Ballet, BeMoved, Latin Cardio, Ballet Fitness, Zumba and so many more.
Leu Gardens is a beautiful space to explore, enjoy a picnic or to try a class. Each month they offer a wide variety of workshops like jewelry making, gardening, painting and more. Stay up to date with their events on Eventbrite or through their website.
Have you ever heard of fluid painting? This abstract painting method involves layering paint in a cup, using additives and then dumping the paint onto a canvas to create a totally unique work of art. You can test it out for yourself at Dirty Pour Project's paint parties hosted all over Orlando and beyond. At each social painting event (many take place at breweries and parks) your instructor will walk you through the process of creating a beautiful piece of art using the fluid painting technique.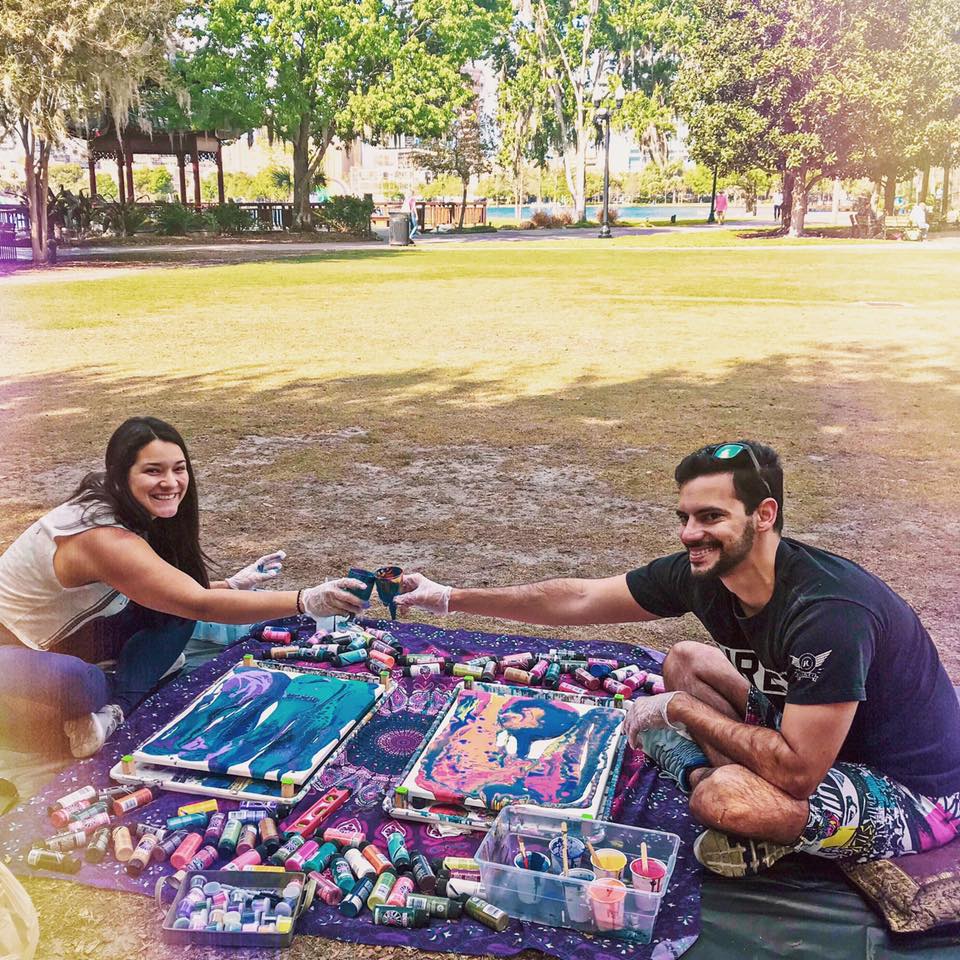 Lightsaber fitness, POUND, line dancing, Afro Fusion fitness, specialty workshops and more…yeah, Studio K is not your average run of the mill dance studio. Founded and owned by Kristin Weissman, this studio is known for its inclusive environment and out-of-the-box dance and fitness classes. We're dying to try the POUND class (think drumming meets working out). Other popular dance classes like jazz and hip hop are also offered.
You may think of visiting Orlando Museum of Art (OMA) for new exhibitions and the after-hours 1st Thursdays event. But what about for workshops? OMA believes art education is a lifelong journey and they offer a variety of engaging learning opportunities for adults of all ages. Our personal favorite is the monthly Art Night Out, an adults-only workshop where you'll create your own masterpiece under the guidance of an art instructor. As an added bonus, your ticket includes a free glass of wine or beer!
Orlando Brewing is best known for their flavorful, local beers but they also offer a wide variety of classes each month. The most poopular recurring classes include Yoga Under the Stars and the always-popular Donut and Beer Pairing with local donut purveyor Orlandough. Many of the classes include a free pint of Orlando Brewing beer, too!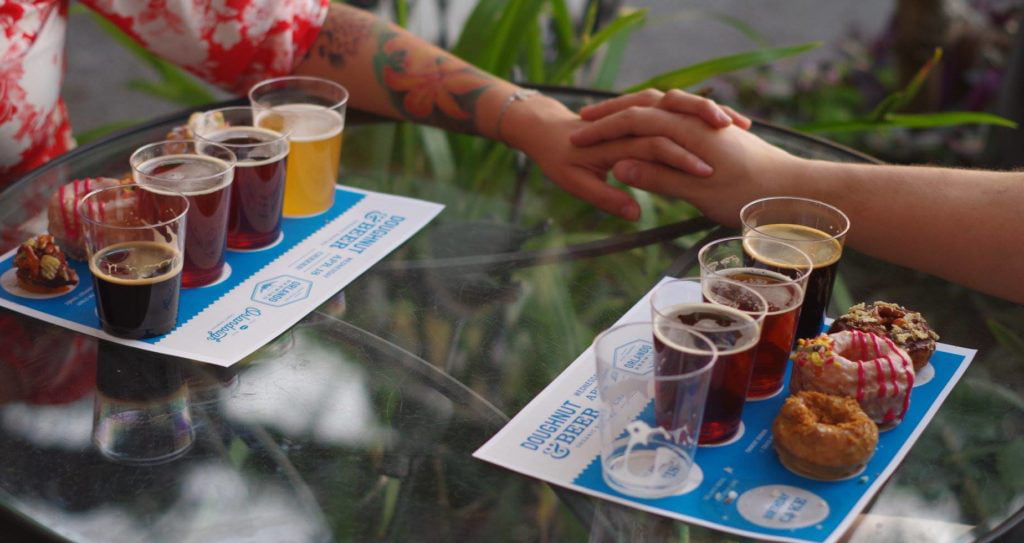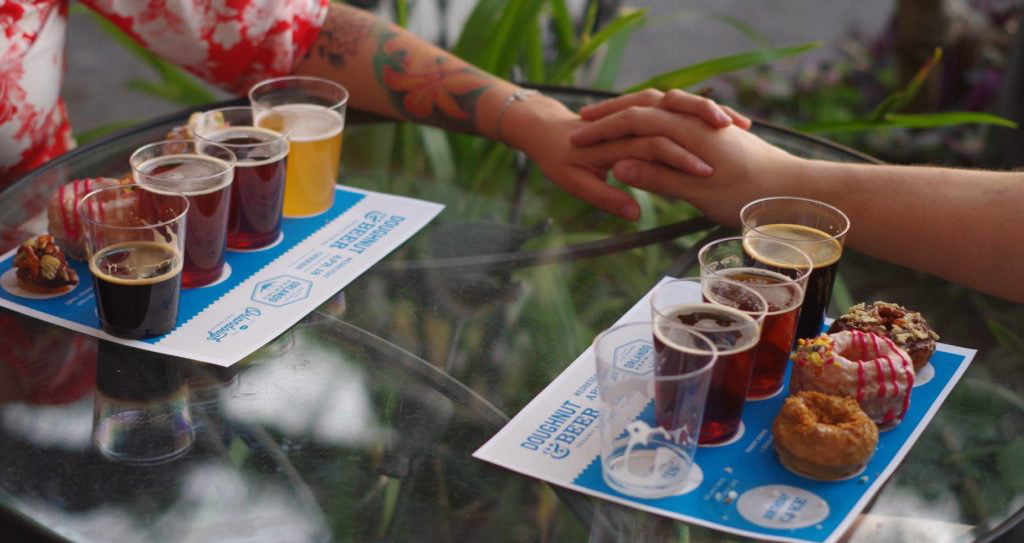 Are you always marveling at those stylish painted wood signs? Hammer & Stain in Clermont is a DIY workshop studio that provides guests with a unique experience of transforming unfinished wood into personalized artistic creations. With project options ranging from pallet signs to picnic tables and everything in between, there is something for everyone. The studio offers public workshops, private parties, and opportunities to give back to the community through fundraisers. If you're a Disney fanatic, check out the newly-launched Disney workshops. These classes are hosted at various Disney resorts and you'll get to make a wooden sign with real Disney logos.
FACTUR is a community maker, coworking and event space that serves as a creative home in which people work, learn and build a community through science, art and technology. While the space is member-driven, you can visit during regular open houses or attend a workshop offered by one of the resident artisans. Learn to sew, make a fused glass creation, craft a wooden 6-pack carrier and more.
Want to learn the art of jewelry making? Autumn & Ro holds jewelry making workshops where you can make your own rings, pendants, bracelets and more. They also offer a unique collection of items for sale such as artisan jewelry, gifts and fashion.
DGBEK focuses on the 5 elements of hip hop: DJing, graffiti, breaking, emceeing and knowledge. Throw in some hip hop classes and there you have it! They offer an inviting and energetic weekly hip hop for beginners class that can get anyone moving. If getting sassy is more your style, they have a heels class where you'll learn a sexy choreographed dance routine while strutting your stuff in, you guessed it, heels! Drop-in classes are $10.
Looking for information on where to take a cooking class? Check out our guide to where to take cooking classes in Orlando.
ALSO TRY:
Feature image credit: Stephanie Patterson