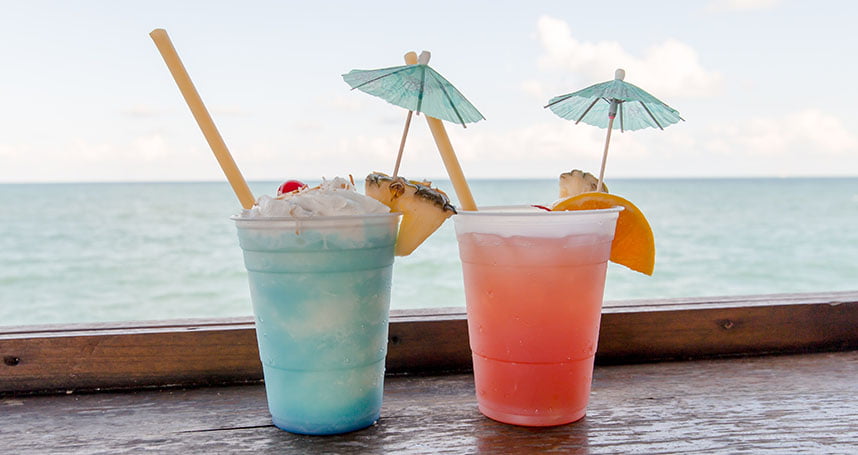 SPONSORED — You're engaged! Apart from the big day, the bachelorette party is THE event a bride-to-be — and her besties — look forward to! Orlandoans are fortunate to have a number of destinations ideal for bachelorette day trips within a close vicinity; the hardest part is choosing just one!
Overnight stays can cost you a pretty penny, especially when dealing with multiple rooms. We are huge fans of day trips, and a bachelorette party-day trip combo is the perfect way to ensure your last hoorah as a bachelorette is a truly memorable one. Renting a charter or mini-bus and making a day trip of it has multiple pros: no overnight accommodations needed, no need to worry about who will be the designated driver, no finding your way around town— you get the point.
Whether your bride gang is large or more intimate, GOGO Charters has options to suit your needs! I mean, who wouldn't want to day trip it with their girls in a Mercedes-Benz Sprinter?
Cocoa Beach
If relaxing and unplugging is on your list, Cocoa Beach is your place! First, lay on the beach and catch some rays with your girls (with a drink of course!). Second, head to Cocoa Beach Wellness Center for some self care. They offer Day Spa packages, facials, and an ION Cleanse Detox Foot Bath that sounds heavenly. After your spa time, take a Vinyasa Yoga class at Sundari Yoga Studio, completing the full body relaxation.
Ready for some adventure? Get the best view of the water and animals aboard the Wildside Boat Tour. Follow up your tour with a sunset dinner at Coconuts on the Beach, which features live music nightly and a weekday happy hour from 4-7pm. Finish the night at the Westgate Cocoa Beach Pier, which has a number of places to grab a tropical beverage by the ocean.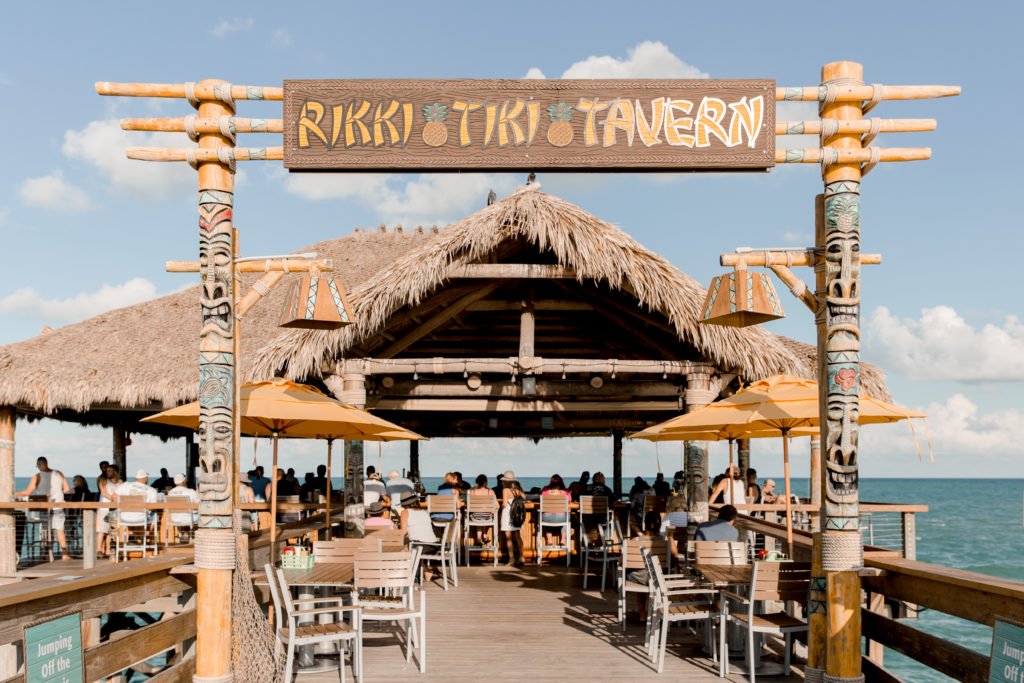 St. Augustine
This historic city is full of character and fun for your bride-to-be bash! Start your excursion with a tour of the iconic St. Augustine Distillery. Free 30-minute tours are given daily, providing you a behind-the-scenes pass to the distillery plus a chance to sample their spirits. Go upstairs to the industrial heaven that is the Ice Plant, the resident bar and restaurant. Pull up a seat by the bar and try classics like a margarita, or their delicious Rum Tiki Cocktail. For dinner head to Prohibition Kitchen, a gastropub serving awesome cocktails along with daily live music. After that, board the Ghosts & Gravestones Tour! Tours depart every night at 7pm and include a visit to Potter's Wax Museum's Chamber of Horrors and a tour of the town's most haunted building, the Old Jail. When it comes to bachelorette day trips, this is one of our absolute favorites!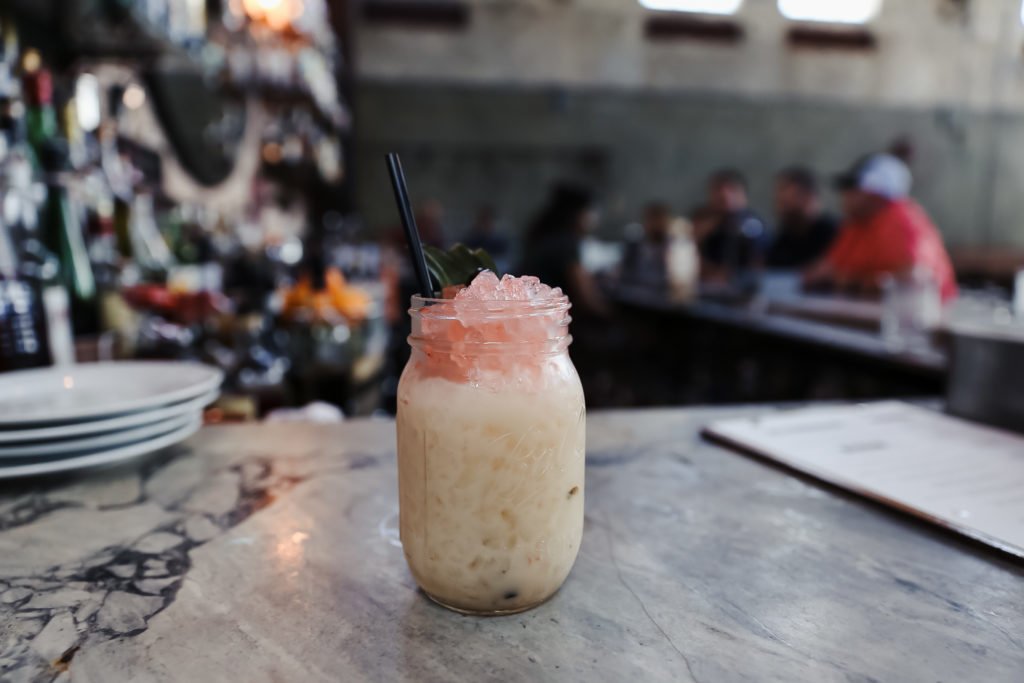 Tampa
Tampa has a multitude of local breweries, and the best way to explore them is on the Brew Bus! Brew Bus Brewing offers public tours every Friday, Saturday, and Sunday. The Full Pour Tour lasts 4.5 hours and brings beer aficionados to several breweries, including Mastry's Brewing, Dissent Brewing, 3 Daughters Brewing and Hidden Springs Aleworks. While on the tour you'll enjoy a pint at each brewery, plus 2 beers while on board. Additionally, the bus is stocked with bottled water, and koozies, and you'll get a behind-the-scenes tour of the breweries.
After your brew journey, head to Columbia Restaurant in the historic district of Ybor City. In addition to serving tasty tapas and tableside mojitos by the pitcher, this particular Columbia location was built in 1905 and is Florida's oldest restaurant. The interior details will make you feel as if you stepped into another time! For your final stop, mosey over to The Castle, one of Ybor City's liveliest venues.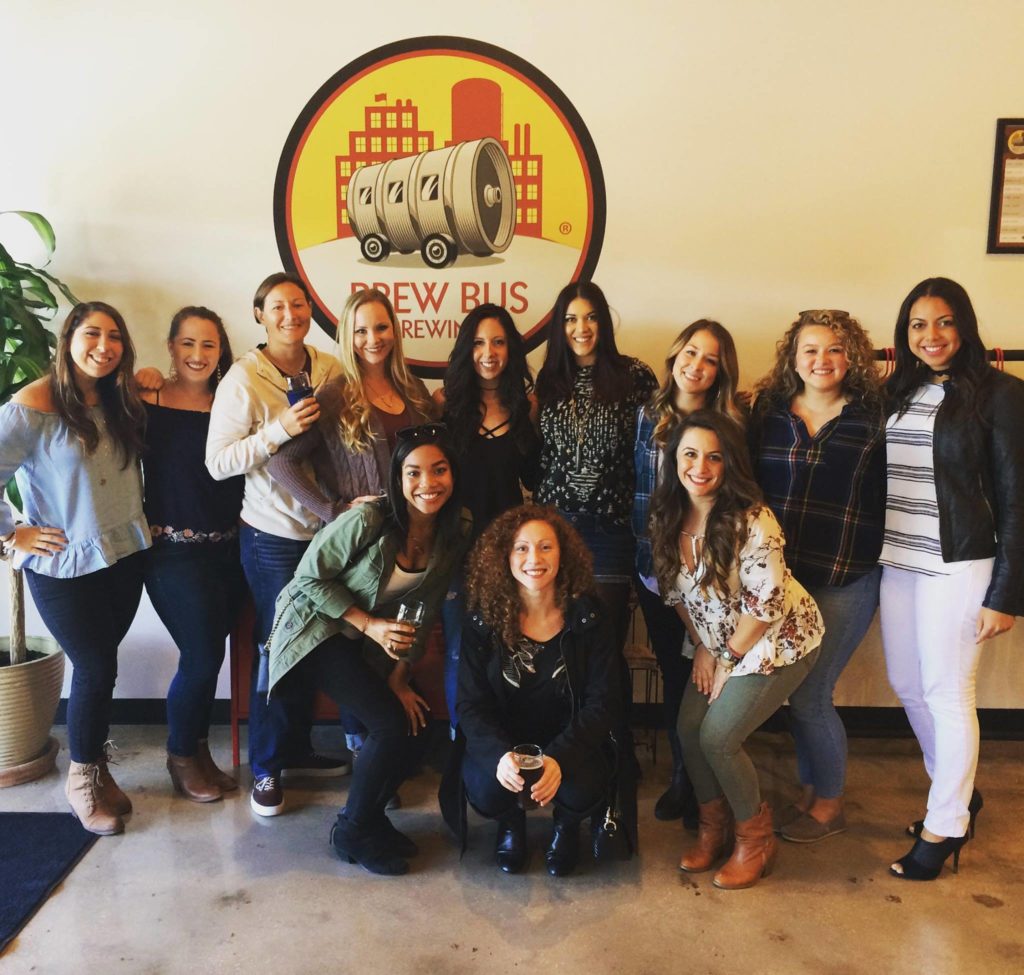 Daytona Beach
Remember the days of going on a scavenger hunt to find a prize or just explore an area? If you take a day trip to Daytona Beach for your bachelorette party, YOU will be the center of attention for a special Bachelorette scavenger hunt! This fun take on a classic party trope will make the bride the focus of the hunt for a couple of hours. Don't worry, everyone in your party will have a chance to participate and be assigned various roles, including wedding crasher. Each person will be texted fun photos and trivia during this game.
You'll be using a lot of energy during the scavenger hunt, so once you're finished it will be time to fuel up for your next adventure. Mai Tai Bar will place you beachside for dinner and drinks. Their late night happy hour is offered Monday-Saturday from 9pm-1am and Sunday from 4pm-midnight featuring $4 specialty drinks, $3 wine and more. To top it all off, you'll find live entertainment nightly. What's better than a beachside fruity cocktail while listening to live music with your best girls?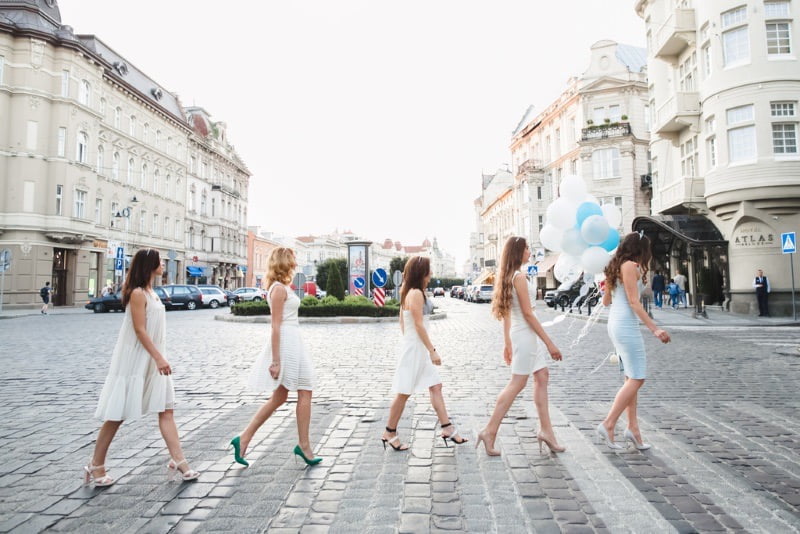 St. Pete
Known for the vibrant art scene, St. Pete tops our bachelorette day trips list! The best way to appreciate the murals is by bike, and tours are offered on the first Saturday of each month. Your guided tour takes you to over 30 murals and provides insight on the artists and process. You have the option to rent a bike when booking your tour. Group tours are also available, allowing for special times and pricing.
For dinner, the house made pastas and pizza from Farm Table Cucina will delight everyone in your bride squad. Additionally, the restaurant offers a great happy hour deal featuring a number of drinks and small bites available weekdays from 3-6:30pm and weekends from 3-5pm. For a more exclusive upgrade, opt for the Chef's Table experience. The dinner is limited to 10 people and consists of 8 courses! Finally, finish the night at Copa in the trendy Edge District of Downtown St. Pete for drinks in a sophisticated yet lively atmosphere.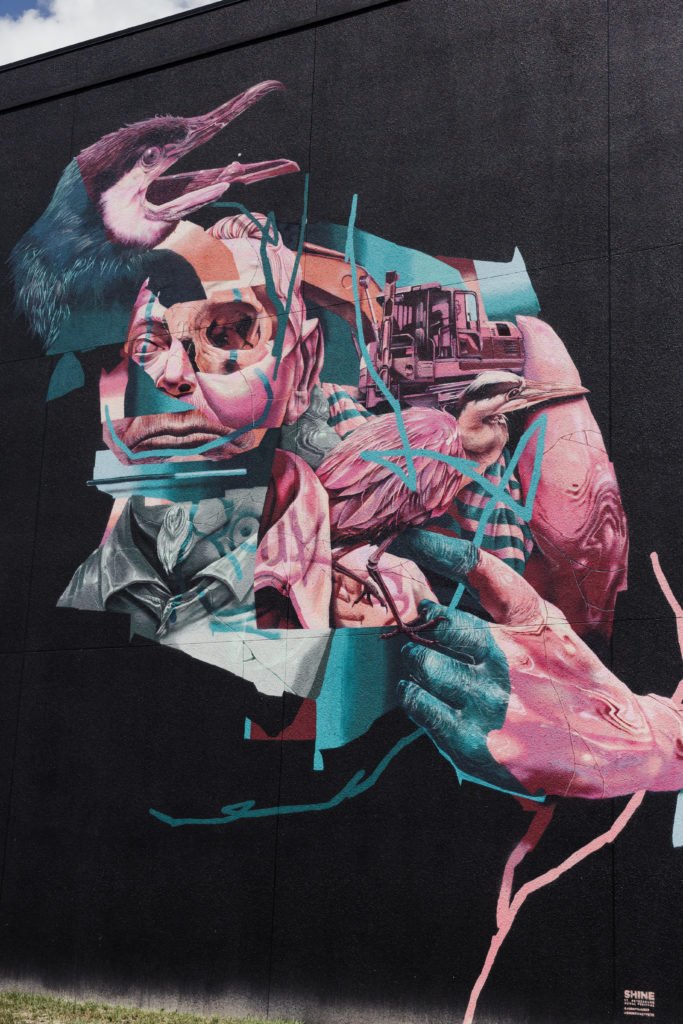 Local Ideas
If you'd rather stay local but still have GOGO Charters steer your ship, check out our ideas for bachelorette parties and girl's night out experiences.
About GOGO Charters Orlando
GOGO Charters is a national transportation company providing you access to luxury chauffeured transportation around the clock in over 120 locations across the United States and Canada*. GOGO Charters Orlando has access to Charter Buses, Mini Buses, Luxury Shuttles, Limo Buses, and Entertainer Buses in every city on their website through independent third party charter companies. Get a free quote by calling (407) 792-0330. For more details, visit the GOGO Charters Orlando website.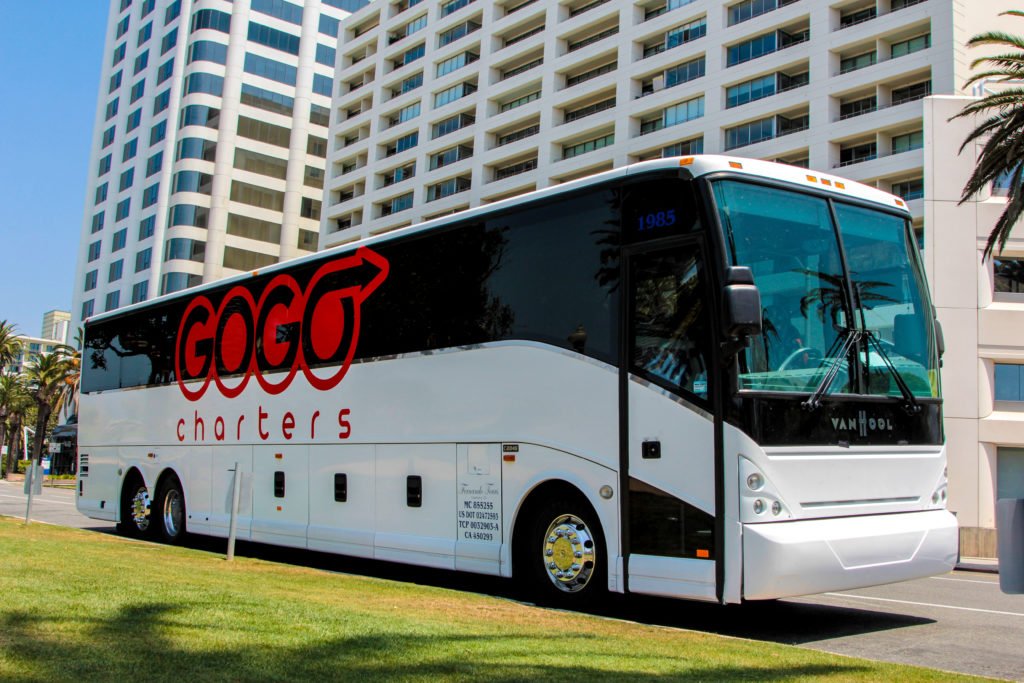 DISCLOSURE
We were compensated to write this post…and
We are committed to providing you with valuable content that informs and inspires you…and
We are clear that all of our content, including our sponsored content, gives value to our readers.
Our commitment as a for-profit website is to marry total transparency with superior, locally-created content. If you ever feel we fall short in that commitment, please let us know.