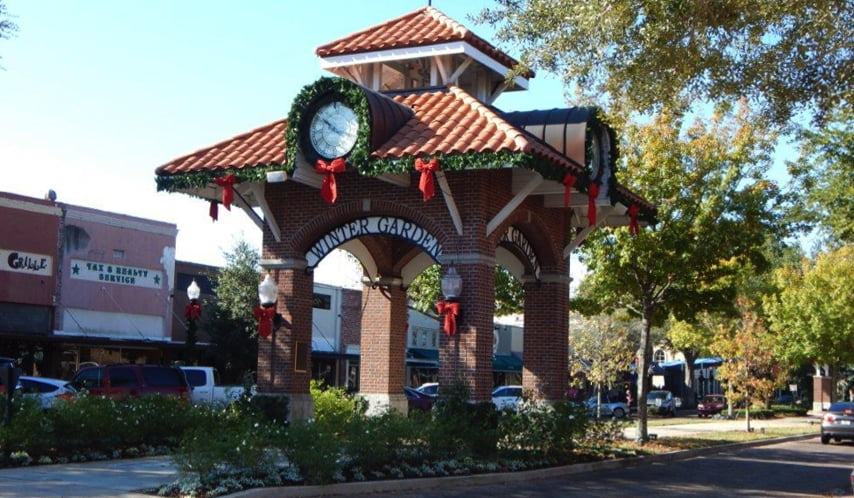 SPONSORED — Thoughts turn to the holidays–and shopping–as soon as Thanksgiving is over, and Downtown Winter Garden's Small Business Saturday event on Saturday, November 30, 2019 is the ideal place to launch this year's holiday memories.
Known for its quaint charm, Winter Garden is teeming with unique independently-owned shops that will take the nationally-observed Small Business Saturday to new heights with this all-day event from 10am -7pm. Kick off your holiday shopping with great sales, nearly 60 raffle giveaways and free live music in the festive wonderland of historic Downtown Winter Garden.
Make a day of it by strolling the brick-lined streets for special deals and discounts, stopping at one of the one-of-a-kind restaurants for delicious food and drinks (and special offers!), pulling up a seat at an outdoor patio to enjoy the live music, and checking out the holiday-themed decor throughout downtown.
LIVE MUSIC
Top-notch musicians will perform live at the Centennial Plaza Gazebo throughout the day. Teddy Henderson, a Disney Springs crowd favorite, launches the festivities at 11am. The three-member Mud Rooster band will follow to entertain the crowd from 3:30-7 pm.
Live music schedule:
Teddy Henderson, 11am – 2:30pm
Mud Rooster, 3:30 – 7pm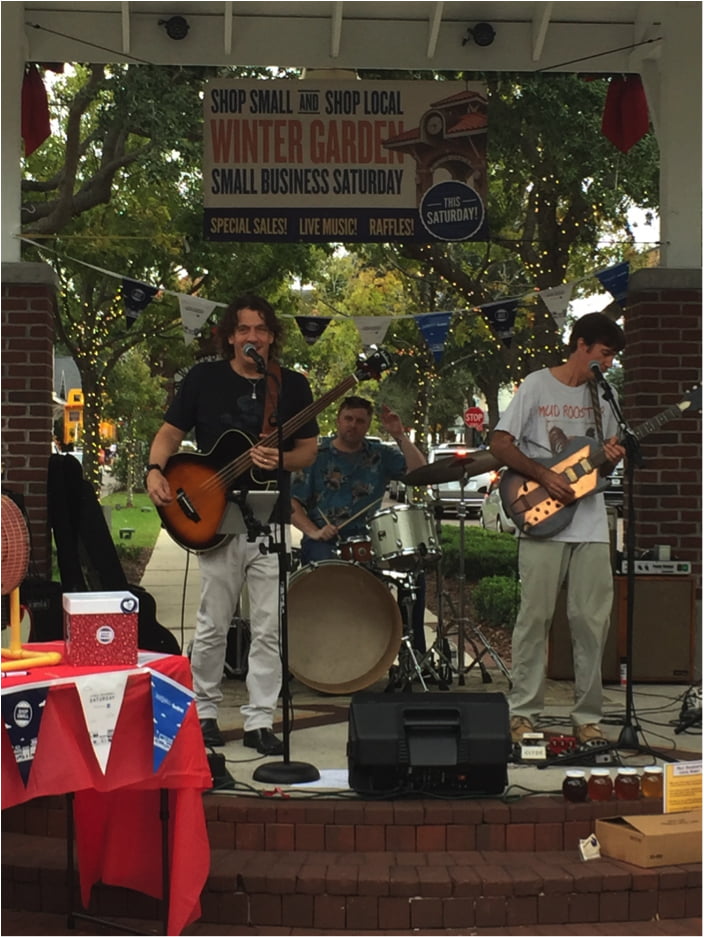 RAFFLE PRIZES
A huge raffle with free giveaways from more than 50 downtown businesses will add to the day's festivities. Prizes include gift cards, gift baskets, free merchandise and more.
Shoppers can visit any of the raffle participants to obtain raffle tickets (parameters for distribution are set by each individual business). Raffle tickets will be collected at the centrally-located Centennial Plaza for a one-time raffle drawing conducted at 5pm. Winners do not need to be present to win.
Raffle participants include: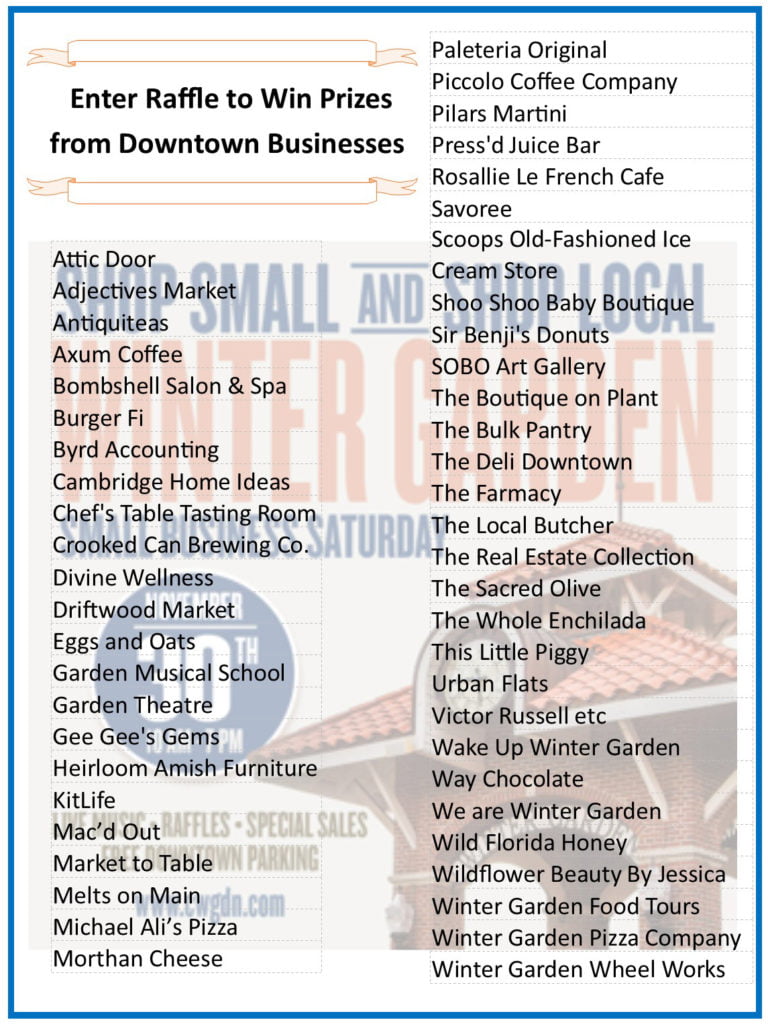 PARTICIPATING MERCHANTS AND DEALS
Burger Fi | 360 W. Plant St.
Free French fry with purchase of a sandwich and a drink
Crooked Can Brewing Company | 426 W. Plant St.
Special beer release: Toastmaster Bourbon Barrel Aged, Russian Imperial Stout will be available on Small Business Saturday (Nov. 30)! This unique bottle release of the Crooked Can Cork Series has a very limited availability and makes a great holiday gift for craft beer lovers.
The Deli Downtown | 18 N. Boyd St.
One FREE mimosa for every sandwich purchased for the first 50 customers (21 years old or older)
Divine Wellness | 33 S. Main St.
20% off the following brands: Root Nutritionals, CBD, Filthy Farm Girl, Nature's Sunshine Produsts, Europharma, Barleans Organic Oils, Gemstones & Jewelry
Doxology | 49 S. Main St.
Storewide specials and discounts
Gift with purchase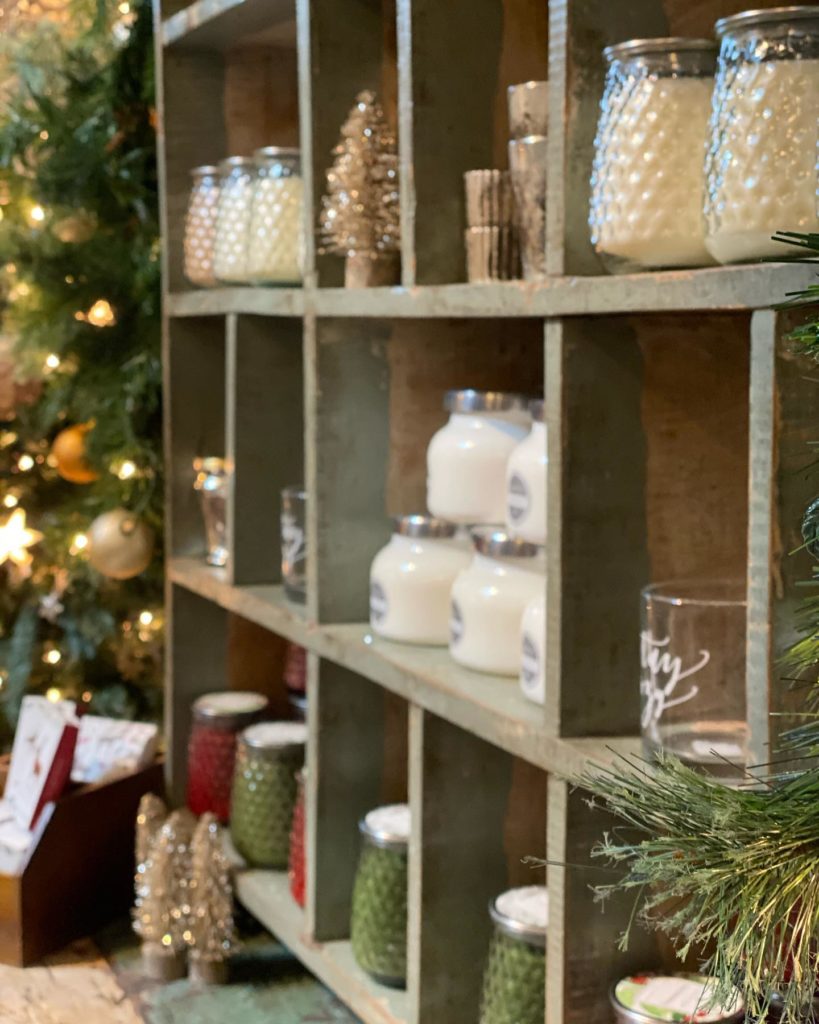 Driftwood Market | 46 W Plant St.
70% off select items
Sips, snacks, giveaways and gifts with purchase
Garden Theatre 160 W. Plant St.
Purchase tickets for 3 shows in Garden Theatre's 2019-20 season with a 3-Show pack: $84.00 – a 25% discount!
KITLIFE | 100 S. Boyd St.
Melts on Main | 108 S. Main St.
Buy one Melt Sandwich, get one 50% off
Shoo Shoo Baby | 117 S. Boyd St.
Free pair of leggings with any $50 purchase
$25 door buster deals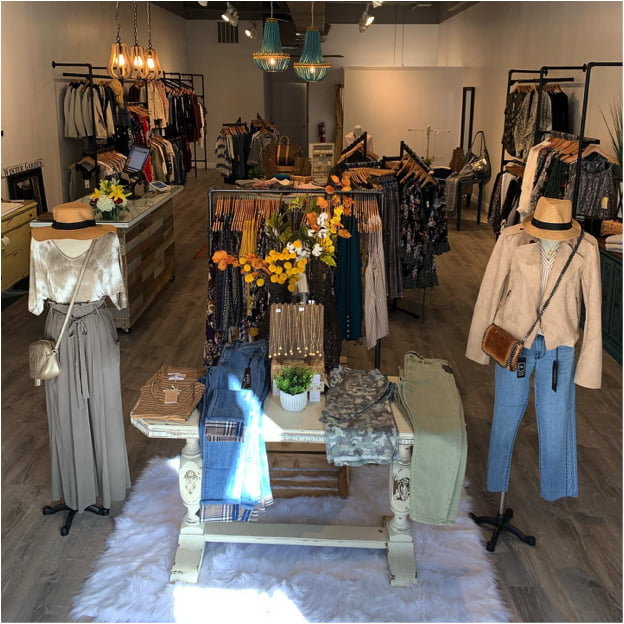 Sweet Dee's Cupcakery | 21 S. Main St.
20% OFF All In-Store Purchases (no custom orders)
Urban Flats | 132 W. Plant St.
Free $10 bonus gift card for each $50 gift card purchase
Way Chocolate & Coffee | 50 W. Plant St.
Buy One, Get One FREE Mini Brigadeiro Cupcakes
Winter Garden Wheel Works | 101 W. Plant St.
Everything on sale, including bikes up to 40% off
BOGO accessory deals
Free kid's helmet with bike purchase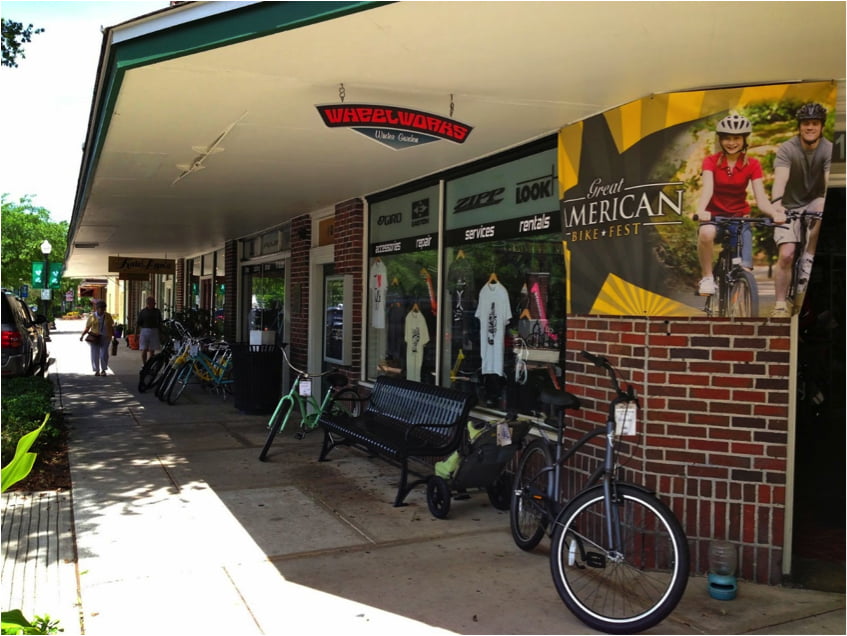 DETAILS
Winter Garden Small Business Saturday
Saturday, November 30, 2019
10am-7pm
Downtown Winter Garden
FREE admission
Free parking is available downtown as well as in the city's three-level parking garage located at 160 S. Boyd St.
Visit the Facebook event page for full details.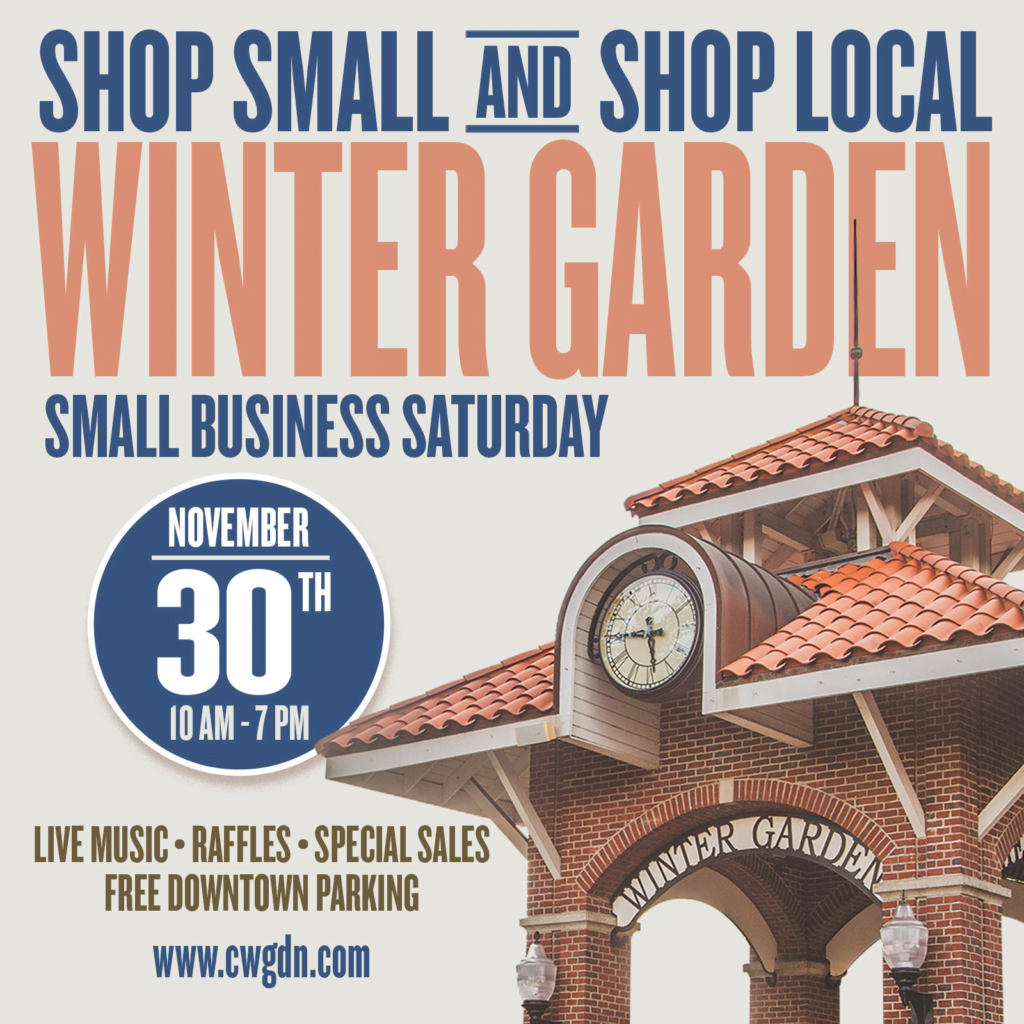 All images courtesy of the City of Winter Garden
DISCLOSURE
We were compensated to write this post…
and
We are committed to providing you with valuable content that informs and inspires you…
and
We are clear that all of our content, including our sponsored content, gives value to our readers.
Our commitment as a for-profit website is to marry total transparency with superior, locally-created content. If you ever feel we fall short in that commitment, please let us know.