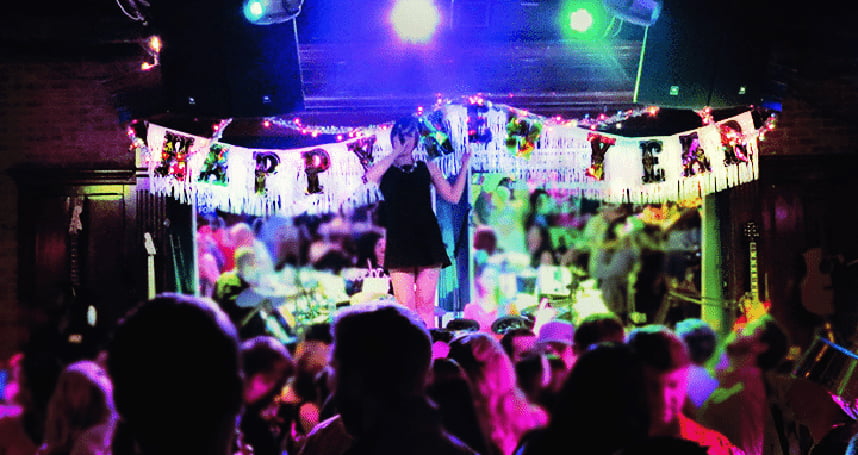 When it comes to New Year's Eve entertainment, there are typically only two choices: drop a few hundred dollars at an over-the-top extravaganza or watch the ball drop in your pajamas at home. But that's not the case in Orlando! There are plenty of alternatives to celebrate within your means as a couple.
Start off the New Year by sticking to a budget and partying on the cheap. Our friends at Orlando on the Cheap, on of our favorite local resources for free + cheap things to do around town, did the legwork for you and curated a long list of inexpensive and free New Year's Eve parties in Orlando. Ring in 2020 with your partner — and with cash left in your pocket.
Before you go: check the dress code. Outdoor events are usually casual while ticketed events require specific attire.
FREE NEW YEAR'S EVE PARTIES
Old Town's New Year's Eve Extravaganza
Starting at 3pm
Old Town, Kissimmee
Stroll through the Old Town entertainment district for an all-day, family-friendly celebration including live music, entertainment and a car show. Jam to the tunes of Classic Airwaves, a rock anthem tribute band, and kick off 2020 with a free fireworks finale at midnight.
Rockin' The Cloud 2019 – New Year's Eve Block Party
7pm – 1am
Downtown St. Cloud
This block party will be rockin' with three stages between New York Ave. and Pennsylvania Ave., with live music from local artists such as Maiden Voyage, The Scott Baker Band, Harlequin, The Alex Hayes Band and event headliner Brooke Eden. Participants will enjoy event specials from local businesses, commemorative event prizes and of course a very special countdown to midnight and Cloud Drop!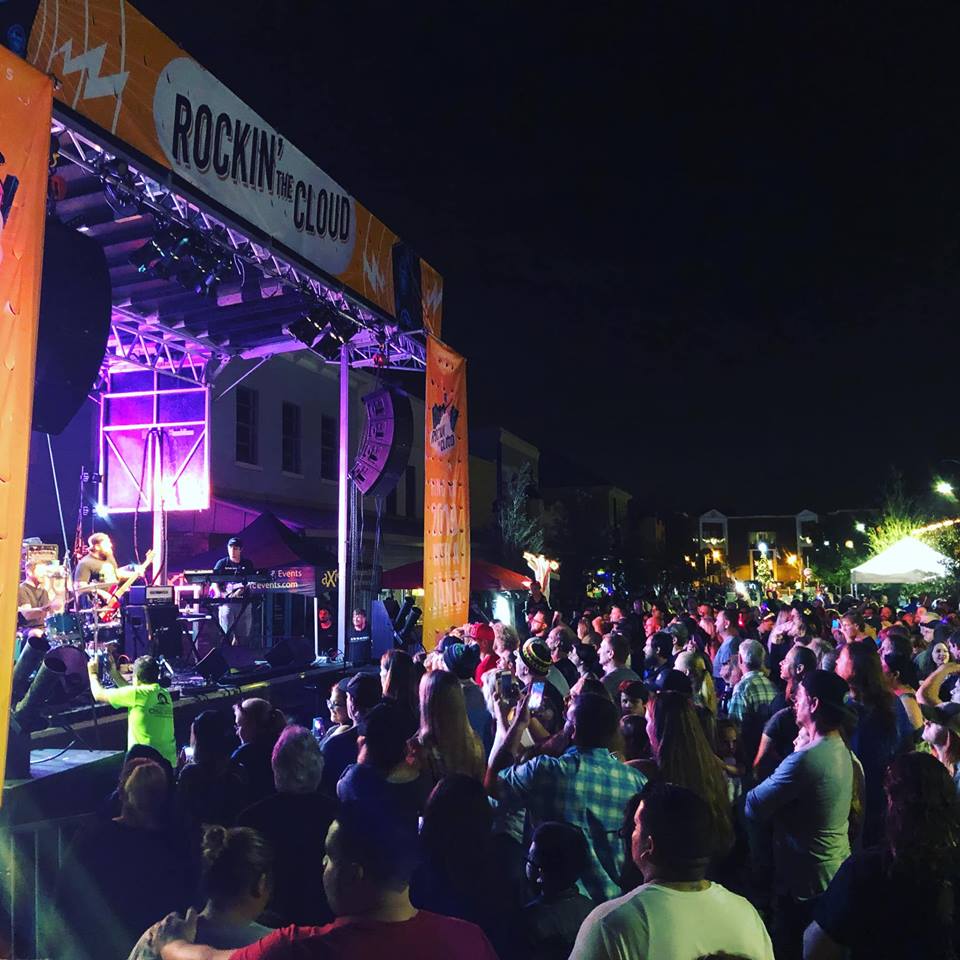 Free New Year's Eve Street Party at Sunset Walk
7pm – 2am
Sunset Walk at Margaritaville Resort Orlando
Free concert starring the Wailers. Ring in 2020 while singing along to songs like "No Women, No Cry," "Jammin," and "Buffalo Soldier." Sunset Walk's festive street performers will keep the party going all night along with a live DJ, countdown to midnight with free party favors and champagne toast for the first 2,000 guests, confetti storm and firework countdown show.
New Year's Eve at Grape and The Grain
9pm
Grape and The Grain
Celebrate the New Year under the stars in the wine garden while watching the Times Square ball drop. General admission tickets are free.
Mount Dora New Year's Eve Celebration
9pm – 12am
Sunset Park, downtown Mount Dora
Free outdoor event with live music, food and drinks, and a fireworks show at midnight.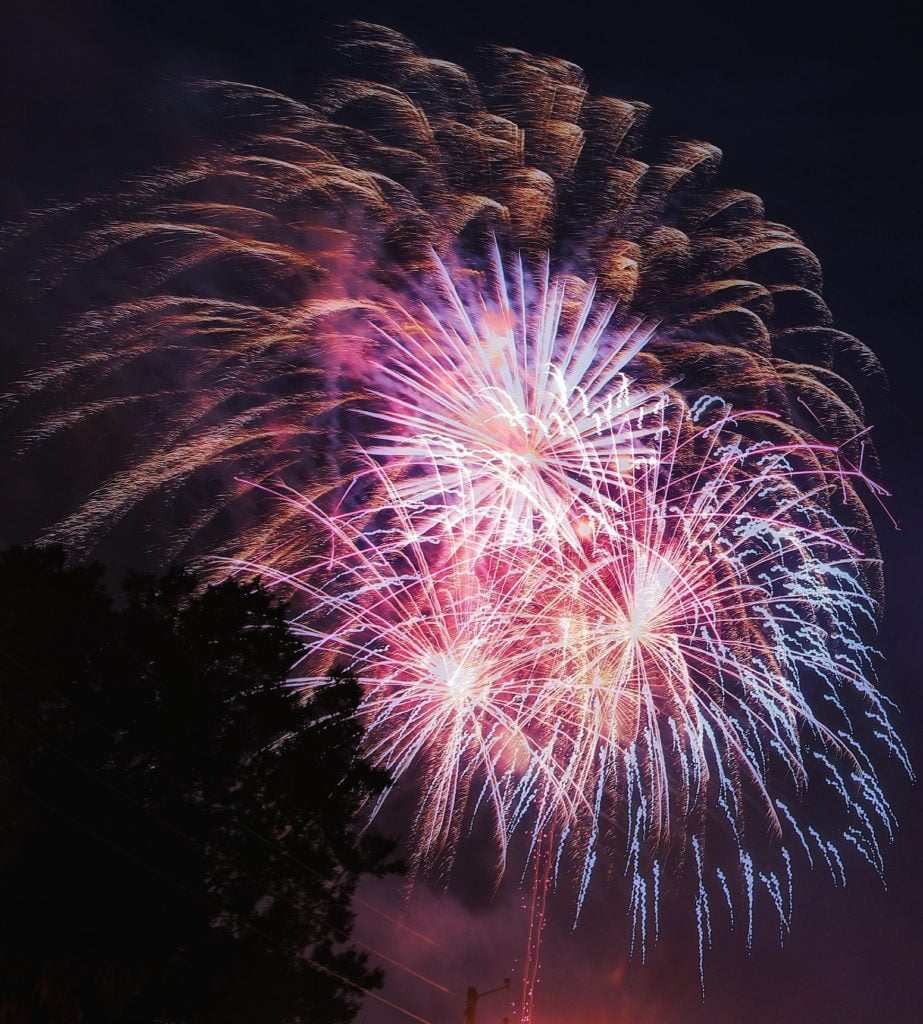 Roaring 20s for 2020 NYE Party
9pm – 1am
WopsHops Brewing Company, Sanford
1920s themed games, music, costume contests and a free champagne toast at midnight.
NYE in BP
10pm – 1:30am
Downtown Baldwin Park
Free family-friendly block party with food trucks, live music and a spectacular fireworks show.
New Year's Eve Party and Midnight Breakfast Buffet
10pm – 2am
House of Blues Orlando
Free admission, two DJs, drink specials and a $15 breakfast buffet that starts at midnight.
New Year's Eve at Avalon Park
11pm
Avalon Park
Free fireworks display over Avalon Lake to kick off the New Year.
ICON Park New Year's Eve
Celebrations all day long
ICON Park, International Drive
ICON Park will light up I-Drive with a free Wheel light show and spectacular fireworks display at midnight. Ride the Wheel to countdown to the New Year in different time zones around the world. FYI: A Florida Resident ticket to ride is $19.99.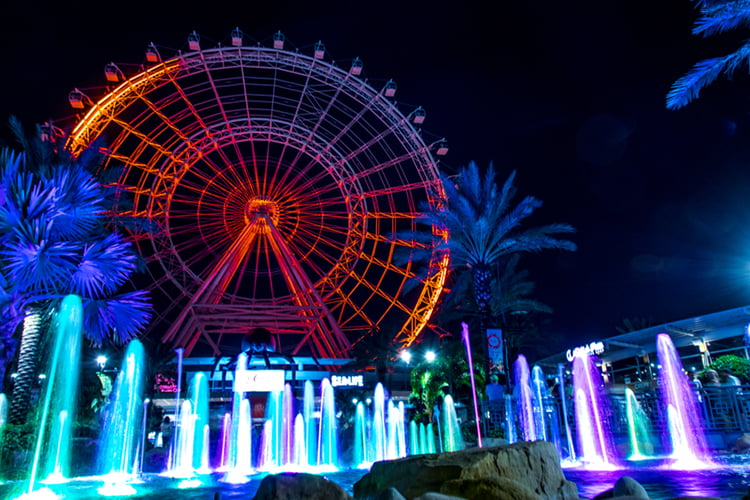 Disney Springs
Many of the restaurants will celebrate with special ticketed events, but it is free to park, walk around, check out the Disney Springs Christmas Tree Trail, window shop and take in all the excitement of the evening.
Orlando Brewing
New Year's Eve hours: 1pm – 12:30am
Free brewery tour at 6pm
Free Tow to Go Program: If you party too hard, the free Tow to Go program from AAA and Budweiser offers complimentary tows on NYE (based on availability and workload). To request a ride, call 855-2-TOW-2-GO or 855-286-9246.
2020 under $20
Boardwalk Bowl New Year's Eve
9am – 4pm
All-you-can-bowl for $10 (shoes included) and an afternoon balloon drop. During the evening, 9pm – 1am, lane specials are $80 – $90 for groups up to 5. The party includes a midnight champagne toast and a balloon drop with prizes.
New Year's Eve at Soundbar Orlando
7pm – 3am
Soundbar Orlando
Six DJs, ladies drink free and a complimentary toast with champagne for everyone at midnight.
$10 general admission
The Great Gatsby New Year's Eve Party
8pm – 1am
Luisa's Cellar, Sanford
Enjoy a night of jazz music, food, drinks and a complimentary champagne toast. Reservation required. The reservation fee will be deducted from your bill at the end of the evening.
$20 per table or couple for a reservation
Lake Mary New Years Eve Block Party 2020
8pm – 2am
Liam Fitzpatrick's Lake Mary
North Orlando knows how to party. Lake Mary is blocking off the streets with a main stage, three venues and DJs spinning tunes. Pay as you go for drinks or purchase an all-you-can-drink package for $40.
$5 in advance
Thornton Park New Year's Eve
8pm – 2am
Thornton Park District
Thornton Park is shutting down the streets for a block party with seven different venues and multiple stages featuring live music and DJs.
$5-$20 online in advance; $30 at the door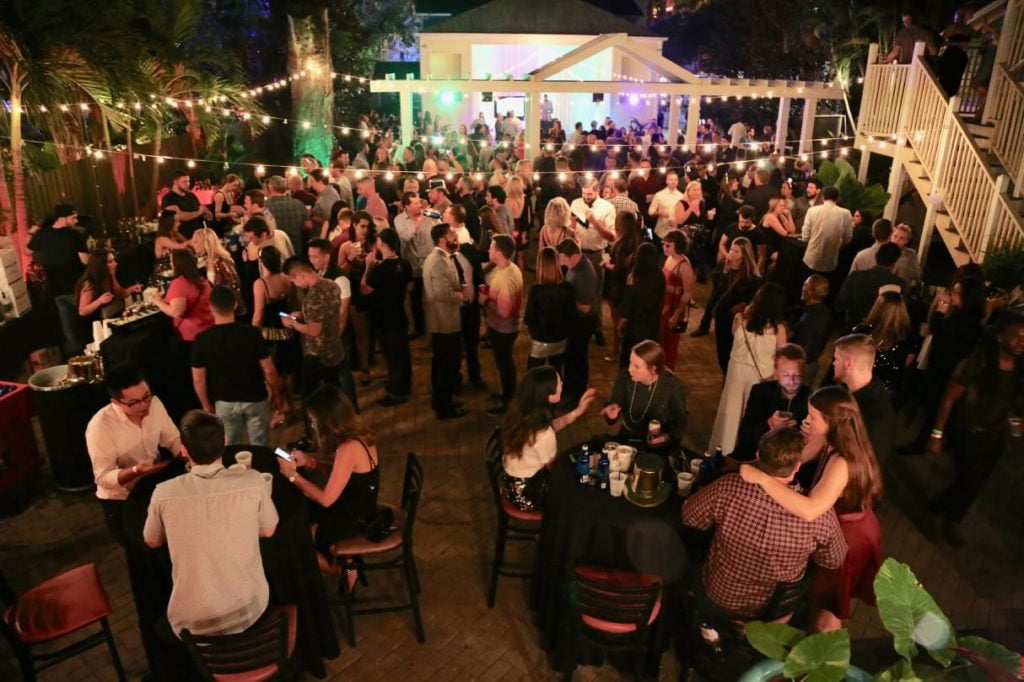 The Legendary JC's New Year's Eve at Will's
8pm – 2am
Will's Pub
$15 ($20 day of event)
NYE 2020 Gatsby's Manor
8pm – 2am
Aloft Orlando Downtown
Party like it's the roaring 20s at this Great Gatsby themed soirée with live music, DJ, a photo booth and a champagne toast at midnight.
$20
New Year's Eve at the Abbey
9pm – 2am
The Abbey
$20 admission includes express entry and party favors
New Year's Eve 2020 at Howl at the Moon Orlando
9pm – 2am
Howl at the Moon Orlando
Enjoy dueling pianos as well as a complimentary champagne toast and party favors at midnight.
$20 for guaranteed admission
Cuban Carnaval
10pm – 2am
Cuba Libre
Dance the night away with DJs, live entertainment and Samba performers. Watch the Times Square ball drop on big screen TVs and cheers to 2020 with champagne at midnight.
$10 pre-sale price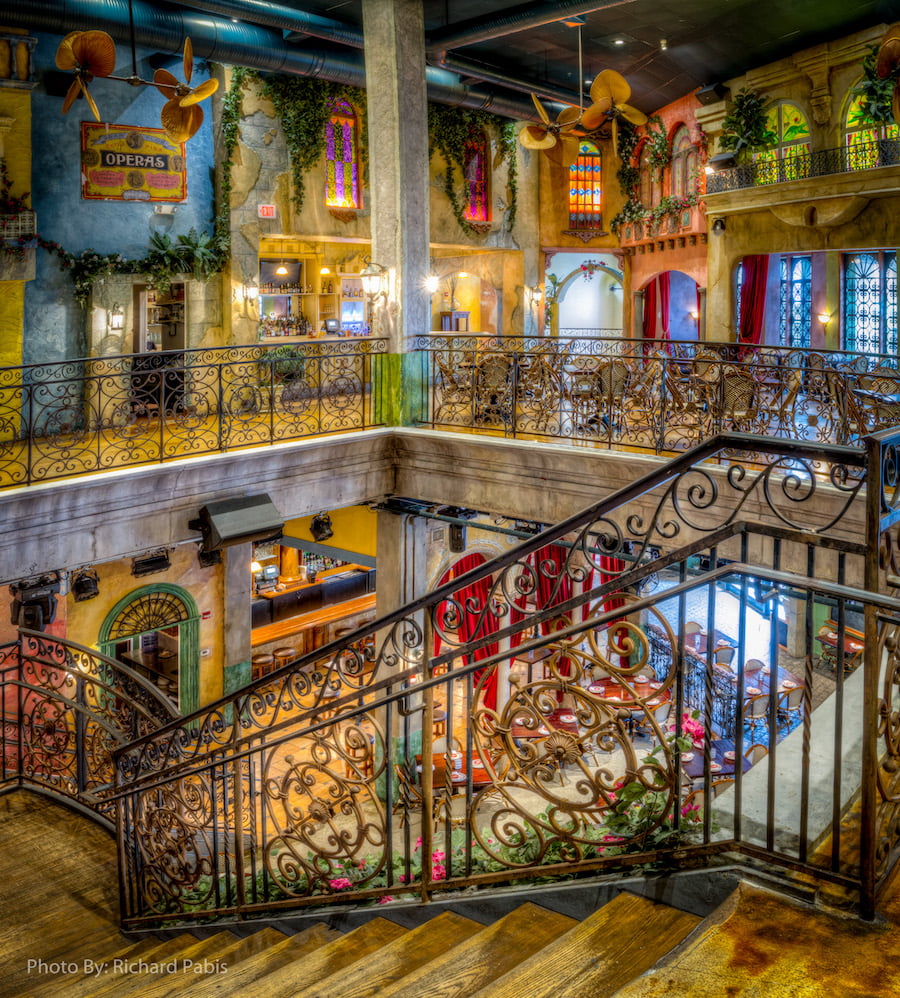 NYE for $25 each
New Year's Eve at Hollerbach's
5pm – 8pm
Hollerbach's Willow Tree Cafe, Sanford
Countdown to midnight early with a live feed from Germany, traditional German live music, food and beer.
$25
Black Hammock New Year's Eve Party
7pm
Black Hammock Adventures & Airboats, Oviedo
3-course dinner and admission to the New Year's Eve Lazy Gator Party with a live band, party favors, drink specials and a midnight champagne toast.
$50 per couple
NYE 2020 Block Party at Wall Street Plaza
8pm – 3am
Wall St. Plaza, downtown Orlando
Celebrate at the biggest block party in town with eight venues, a street-wide light show and an outdoor dance party.
$25 presale price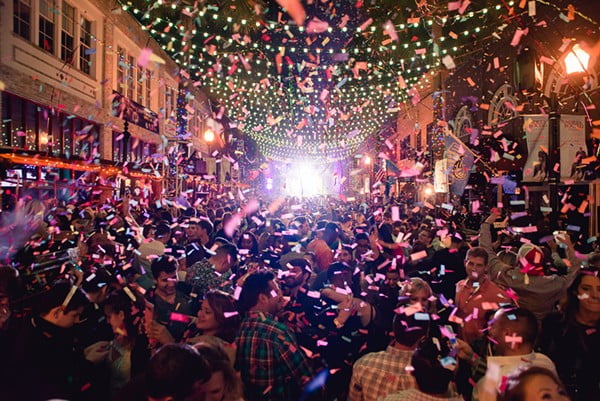 NYE Improv Show & After-Party
10pm
SAK Comedy Lab
Couples who laugh together stay together. Kick off 2020 with an adult comedy show hosted by SAK improv all stars. Your admission includes complimentary apps and a champagne toast at midnight.
$25
More holiday ideas from Orlando on the Cheap:
WANT MORE EVENTS??
Each year we create a list of 100+ New Year's Eve events. We update this list throughout December so our readers always have access to Orlando's most comprehensive list of ways to celebrate the New Year. Click below to visit our mega list!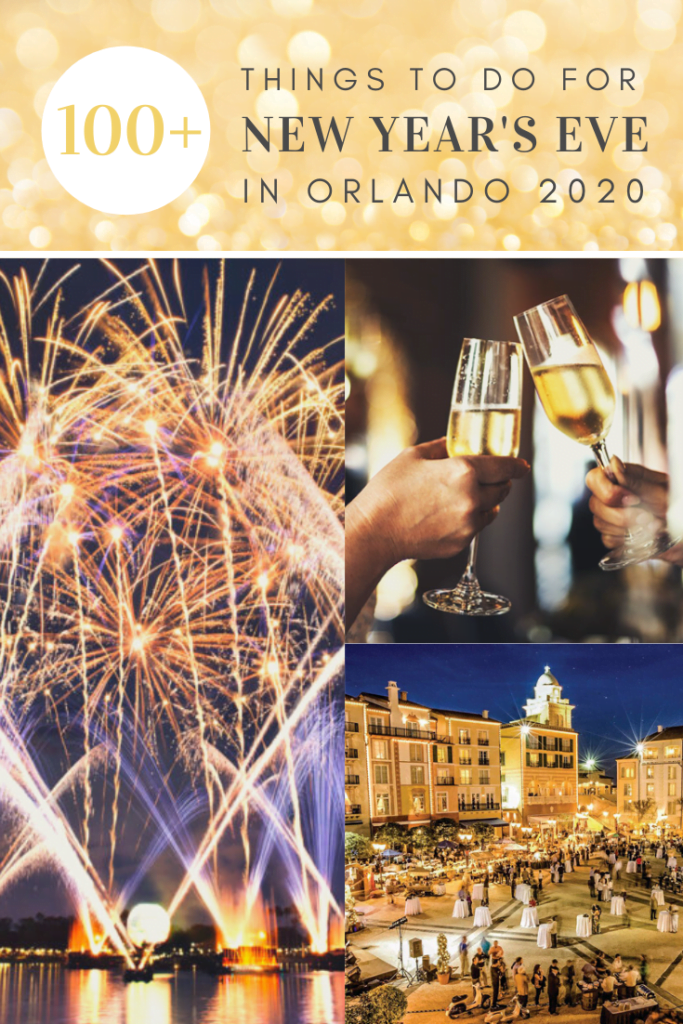 ABOUT ORLANDO ON THE CHEAP
Orlando on the Cheap experts, Laura Perry & Adelyn Rivera, strive to live the good life on less. There's so much to do in this beautiful city — and many ways to experience it without breaking the bank.
Laura Perry, publisher of Orlando on the Cheap, is a native Floridian and Orlando resident since 2006. She is always planning on-the-cheap experiences, from creative date nights with her husband to exciting family adventures – her calendar is always full. She enjoys discovering local gems, planning play dates with her two girls, and traveling as much as possible. Her favorite cheap things to do in Orlando include: rollerblading and biking the Seminole County trails, boating the St. John's and Halifax rivers, riding the SunRail to fun destinations, picnics in Winter Park's Central Park, swimming in Central Florida's natural springs, and exploring the quaint and beautiful towns of Sanford, Mt. Dora, Winter Garden and Winter Park.
Feature image credit: Howl at the Moon Orlando