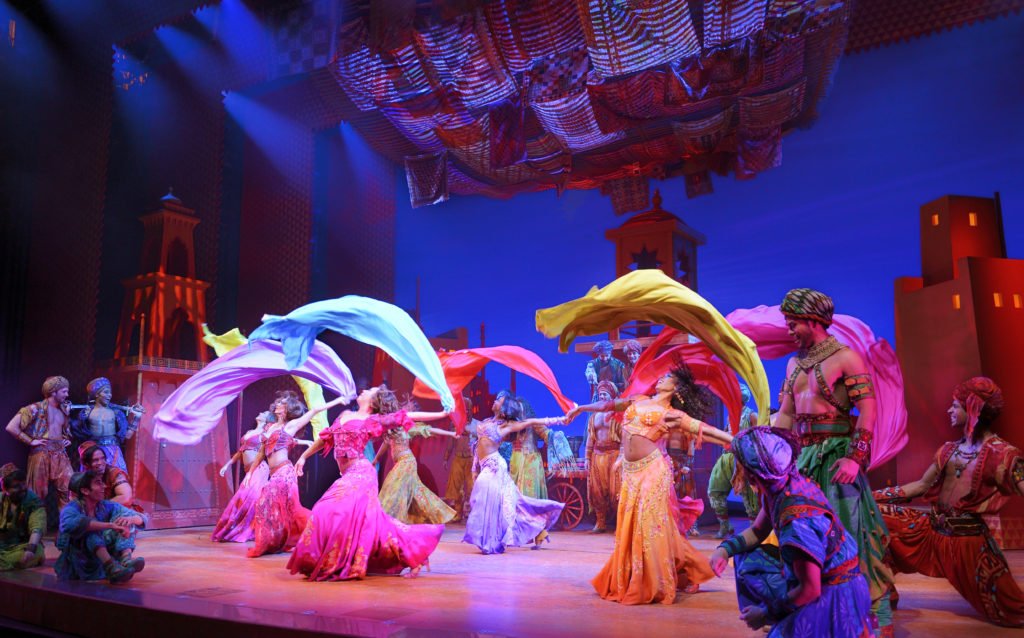 This content is proudly supported by Orange County Library System (OCLS)
The new year – and new decade – is here! Whether you want to take a healthy cooking class to start the year off, catch a performace at the Dr. Phillips Center or attend a chili cook off, we have you covered. Check out our favorite Orlando events for January below!
January 1 – 5
Asian Lantern Festival: Into the Wild
November 20 – January 12
Central Florida Zoo
This limited engagement cultural event will dazzle guests with over 30 larger-than-life sculptural LED lantern displays featuring plants, animals, and traditional Asian elements, including a nearly 200-foot-long dragon.
$18.50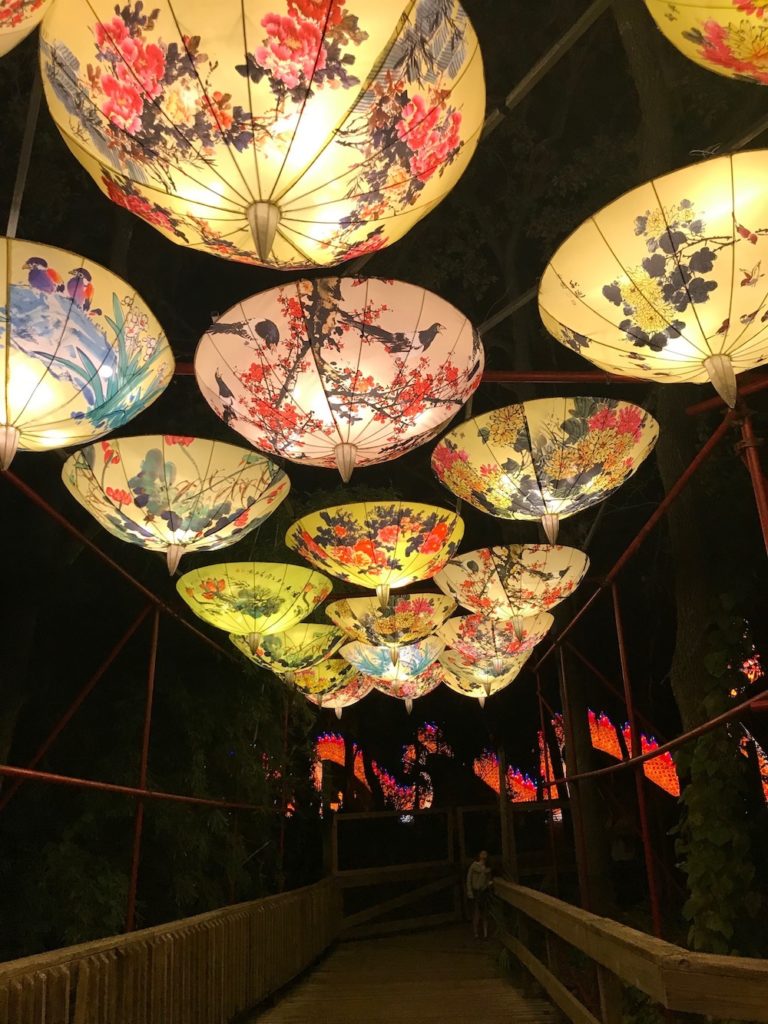 Dinos In Lights Festive Show
November 23 – January 7
Orlando Science Center
Add some sparkle to the holiday season and see some of your favorite creatures from the Cretaceous in a whole new light with the festive Dinos In Lights show at Orlando Science Center! This dazzling light show is included in general admission.
$21
Christmas at Gaylord Palms featuring ICE!
November 25, 2019 – January 5, 2020
Gaylord Palms
You and your family will marvel at more than 2 million holiday lights and acres of magnificent decorations, plus spectacular holiday activities and events that are sure to get you in the spirit of the season and create lasting family memories!
$28.99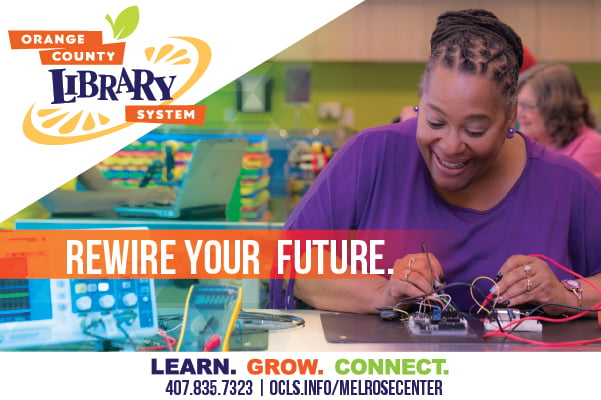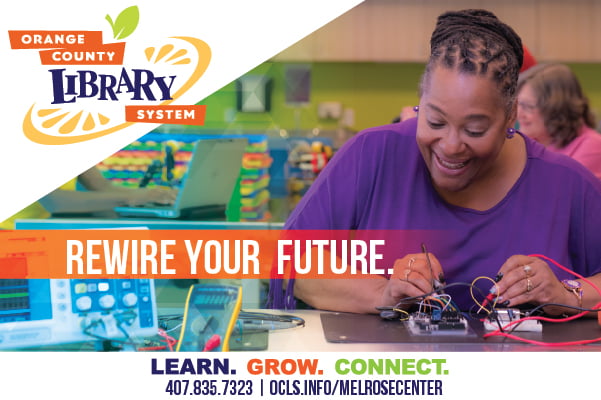 Baldwin Park First Friday Festival
Friday, January 3, 5:30-9:30pm
New Broad Street, Baldwin Park, Orlando
Over 80 local artisans of all genres will display their art while guests shop and stroll through the heart of downtown Baldwin Park. Also featured are many Central Florida based small businesses and non-profit organizations with products and offerings ranging from health and fitness, to beauty and fashion, as well as community service opportunities.
FREE Admission
Star Wars Art Show
Saturday, January 4, 4pm
Hourglass Brewing Longwood
There will be local art, local vendors, crazy raffle prizes and a beer selection that rivals any cantina from Tatooine to Takodana. Star Wars Trivia will begin at 8pm followed by a special viewing.
FREE Admission
Sandy Shugart
Saturday, January 4, 7:30pm
The Garden Theatre
Sandy Shugart is a musician, a songwriter, a poet – and the president of Valencia College. He returns to the Garden stage with the January Band to present a warm blend of folk-influenced, acoustic coffeehouse-style music and personal stories for an evening not to be forgotten.
$25
Winter Music Series 2020
January 4, 11, 18 & 25
Lakeridge Winery
Each Saturday afternoon during the month of January, Lakeridge Winery holds its famous Music Series, featuring live music on the outdoor stage, and inside at our Wine & Cheese Bar upstairs in the winery. Lakeridge wine, beer, soft drinks and a variety of food is available for purchase, along with complimentary Winery tours and tasting.
FREE Admission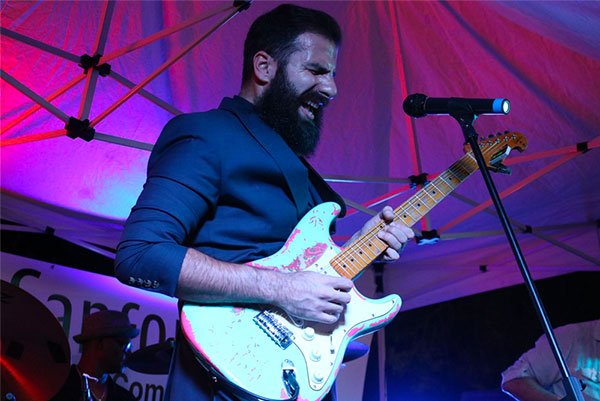 Cooking Class w/ The Golden Apron
Sunday, January 5, 7pm
Orlando Brewing
Alongside one of our local professional chefs, you will learn how to utilize a bounty of high-quality ingredients as well as useful and transferable cooking techniques that will result in bolstered culinary confidence and seriously delicious dishes.
January 6 – 12
Cooking with Chef Collette – 30 Minute Meals For Busy Families
Tuesday, January 7, 6pm
Center for Health & Wellbeing – 2005 Mizell Ave, Winter Park
Are you struggling with how to prepare healthy, nutritious family meals, particularly when you are short on time? If so, then this cooking demonstration is for you. Come learn how to use planning and pre-preparation tactics to reduce evening meal preparation time to under 30 minutes.
$35
Swan Lake
Tuesday, January 7, 7:30pm
Dr. Phillips Center for the Performing Arts
This full-scale production, set to the music of Pyotr Tchaikovsky and based on German legend, follows a heroic young prince as he works to free the beautiful swan maiden from an evil spell. This is tNational Ballet Theater of Odessa, Ukraine's first visit to the US with 55 of the brightest ballet stars to bring this romantic tale of true love to life.
Tickets start at $49.50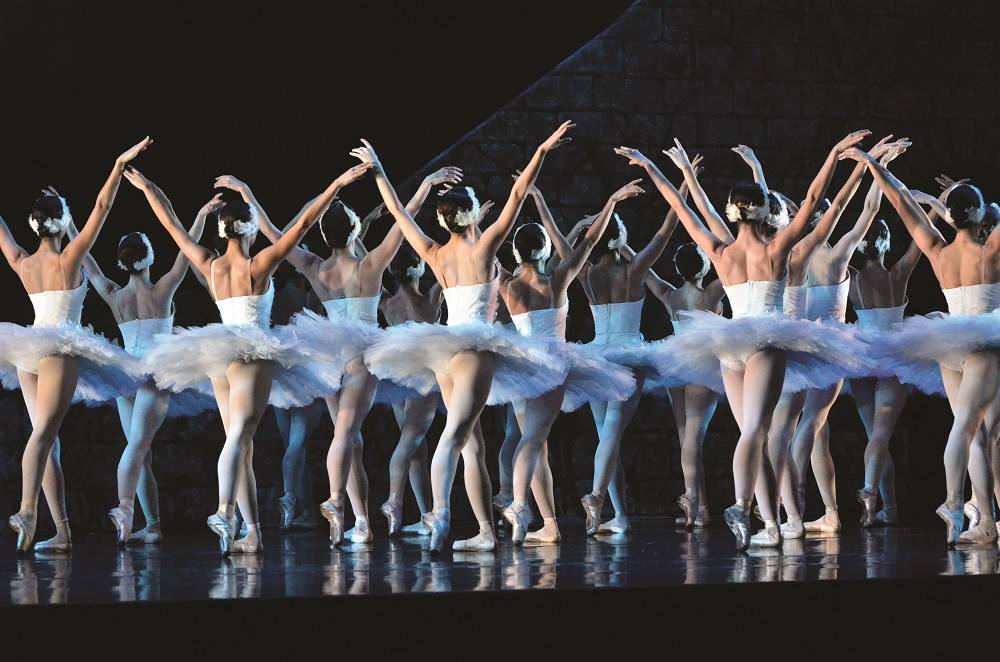 Bakes & Brews
Wednesday, January 8, 6-8pm
Orlando Brewing
Join Orlando Brewing and Ginger's Baking Co. to enjoy a Bakes & Brews pairing! This pairing includes 4 baked goods paired with 4 (5 oz.) OB beers.
$20
Wine Down Wednesdays
January 8, 15, 22 & 29
DoveCote
This is a weekly happy hour event that has gone on for years in Downtown Orlando. Enjoy bottomless wine, sangria, craft beer and endless apps buffet.
$10-20
Becoming Dr. Ruth
January 8 – February 9, 2020
Orlando Shakes
America's sex therapist Ruth Westheimer recounts her extraordinary life's journey, from fleeing the Nazis to struggling to succeed as a single mother in America.
Tickets start at $27
1st Thursday's: Eclectic Knights XI
Thursday, January 9, 6-9pm
Orlando Museum of Art
This "Knight" of art will feature works by UCF alumni, faculty, staff, and students on any subject in all varieties of media.
$15
Vine & Verse Party
Thursday, January 9, 6:30-8pm
Cafe at Writer's Block Bookstore
The cafe at Writer's Block Bookstore is OPEN! To celebrate, there will AXUM coffee and espresso drinks, book giveaways, and more! RSVP to the facebook event page in order to be able to win prizes.
FREE Admission
Thornton 2nd Thursday Wine & Art Walk
Thursday, January 9, 6:30-9:30pm
The Veranda at Thornton Park
Over 25 places to stop for a tasty libation along with Art Vendors, Live Music, DJ,s, and all sorts of fun! And YES we love your 4-legged furry friends so bring them with you! Glass pick up will be at The Veranda at Thornton Park.
$15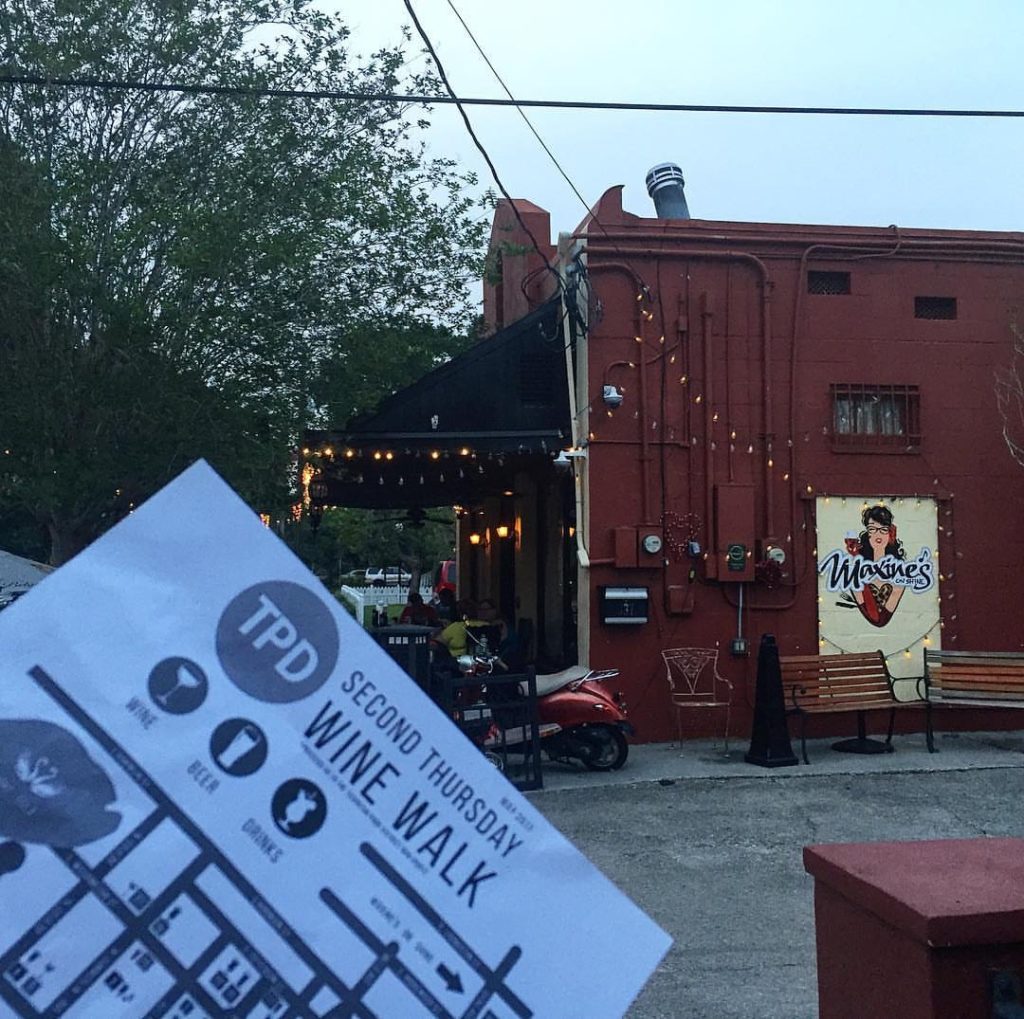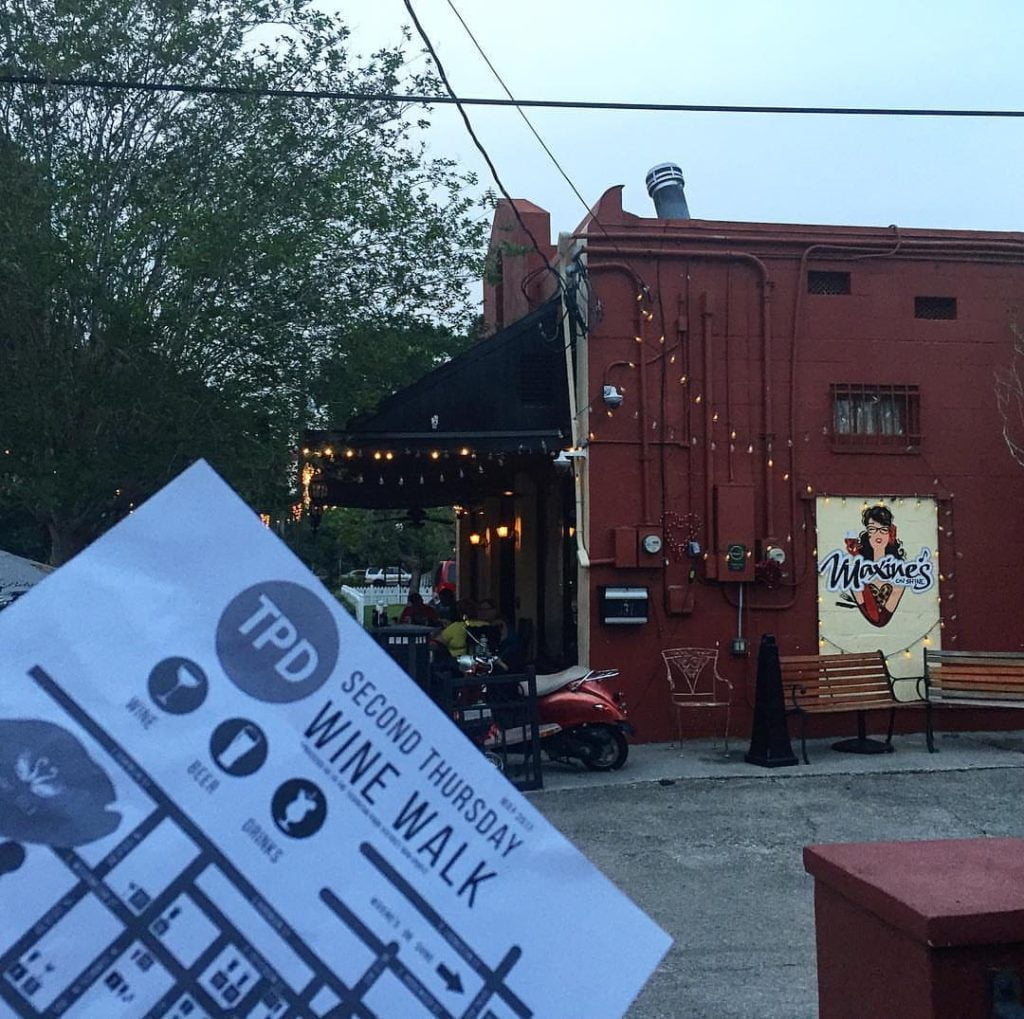 Popcorn Flicks in the Park: The Incredible Hulk
Thursday, January 9, 7pm
Central Park, Winter Park
These films are held month in Winter Park's beautiful Central Park and they are FREE and open to the public. Bring a blanket, a picnic or snacks, and some family and friends.
FREE Admission
Fourth Annual Orlando Fringe Winter Mini-Fest
January 9-12
Lowndes Shakespeare Center at Orlando's Loch Haven Park
The Orlando Fringe Winter Mini-Fest was created as a way to open your eyes to the world of Fringe on a small, easy to introduce kind-of-way. We hand-picked each and every one of the shows in the festival to assure that the shows are guaranteed to delight.
Tickets start at $15
Art & Music in the Park and Food Truck Bazaar
Friday, January 10, 6-9pm
Lake Concord Park
Wills and the Ways is a solid, dynamic five-piece cover band that plays danceable hit songs from the 1970s to today. As well as the musical entertainment, there will be about 12 gourmet food trucks from The Food Truck Bazaar. Vendor booths will be throughout the park selling goods and services.
FREE Admission
Bartering and Beer: An Art / Books / Vinyl & Clothes Swap
Friday, January 10, 7pm-12am
The Nook on Robinson
For the first time ever The Nook will be hosting a bartering swap! Bring anything from art to records, used clothes to books or zines. No money transactions here, just a good old fashioned swap. Maybe get a nice pair of boots for that pile of books you read ages ago, or get a sweet record for a painting you made that still sits on your shelf.
FREE Admission
Grace Potter
Friday, January 10, 7pm
House of Blues Orlando
Tickets start at $31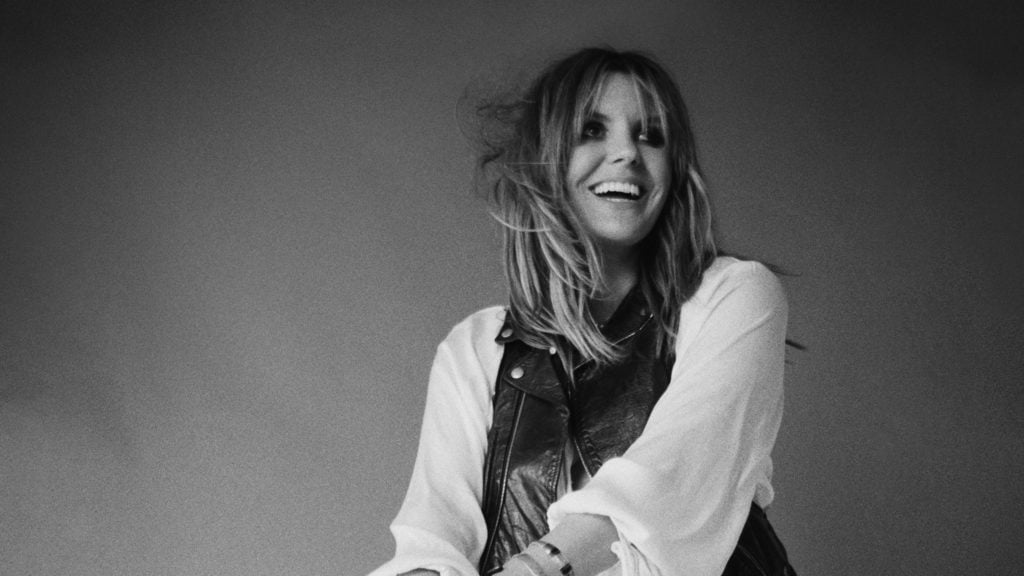 Aretha: A Tribute to the Queen of Soul
Saturday, January 11, 2 & 8pm
Bob Carr Theater
A Tribute to the Queen of Soul, this program features philharmonic favorite Capathia Jenkins – returning after the success of "A Tribute to Ella Fitzgerald" – and three-time Grammy Award nominee Ryan Shaw performing such iconic hits as Respect, Think, A Natural Woman, Chain of Fools, Amazing Grace, and many others.
$19-90
Maitland Dog Expo
Sunday, January 12, 2-5pm
Venue on the Lake
This event is free to the public and has been designed to bring together the pet-loving community. The goal is to share and learn about the fabulous pet products, services, and charities right here in Maitland and surrounding communities.
FREE Admission
January 13 – 19
Rooftop Wine Experience: Chardonnay Old & New
Tuesday, January 14, 5-6pm
Paddlefish
Head to Paddlefish's 3rd deck for a wine experience and discussion led by our Sommelier team featuring wine flights from around the globe and light bites from our kitchen.
$40
Macallan and Cheese (Mac and Cheese)
Wednesday, January 15, 5:45-7pm
Soco Thornton Park
Enjoy Educational Pairings with renowned Whisky Specialist. Guests will taste (at least) four Macallan expressions with artisan cheese paired especially for each course.
$50/person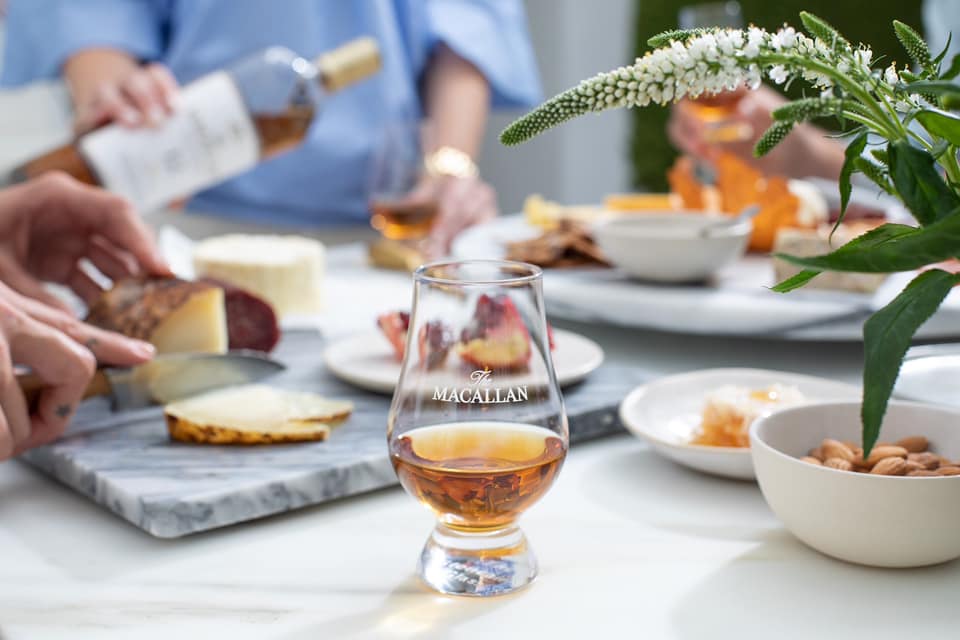 Sanford Wine Walk
Wednesday, January 15, 6:30-9pm
Theater West End
Enjoy unlimited wine tastings in over a dozen designated tasting locations in and around historic 1st Street, as well as food pairings, shopping and more.
$28 ($10 for food only ticket)
Beer-Pairing Dinner
Wednesday, January 15, 6:30-9:30pm
Park Pizza & Brewing Company Lake Nona
Beer Pairing Dinner featuring eight brews and six savory courses specially crafted by flavor gurus Park Pizza & Brewing Company Head Brewer Marco Reyna and Boxi Park Executive Chef Jon Fahey.
$60, To reserve your seat, call us at 407.955.4472.
Culinary Curiosities – Meal Prep
Thursday, January 16, 6-8pm
Edible Education Experience
Start the new year off right with a plethora of ideas and recipes for delicious and healthy meals you can make for breakfast, lunch, or dinner, as well as doing a set of your own meal prep for several days!
Adults: $50, Children: $20
Evening Exchange at East End
Friday, January 17, 6-10pm
East End Market
Each 3rd Friday of the month East End Market hosts the Evening Exchange, where they bring together incredible local makers, retailers, curators, thought leaders and risk takers. As a community, this event is a chance to show off the amazing talent we have right here in Central Florida and to celebrate the vibrant place we call home.
FREE Admission
Yoga Under the Stars & More
Friday, January 17, 7pm
Orlando Brewing
Join this hour long all levels yoga class taught by AcroSarah held monthly at Orlando Brewing. Ticket includes a 16 oz. Orlando Brewing beer of your choice.
$12 in advance, $14 walk-ins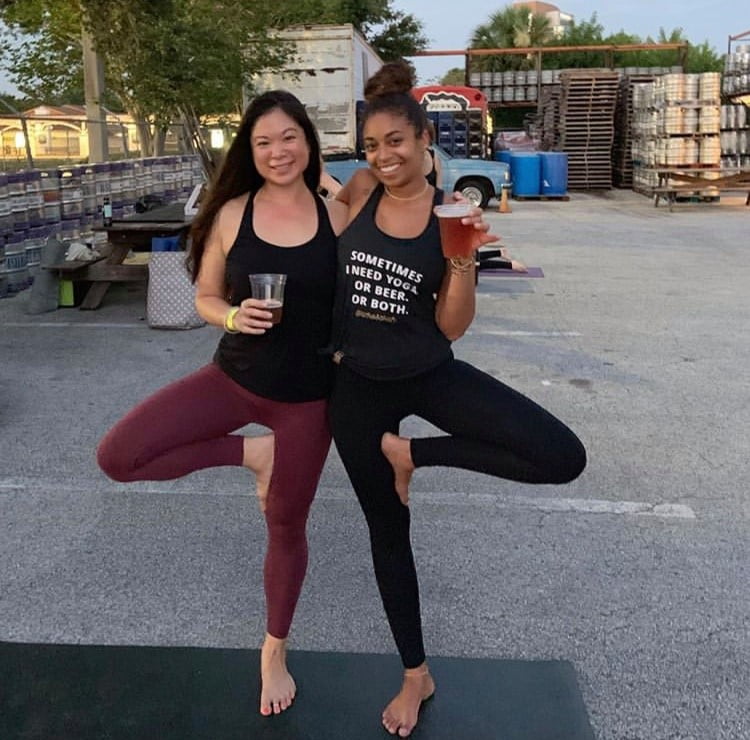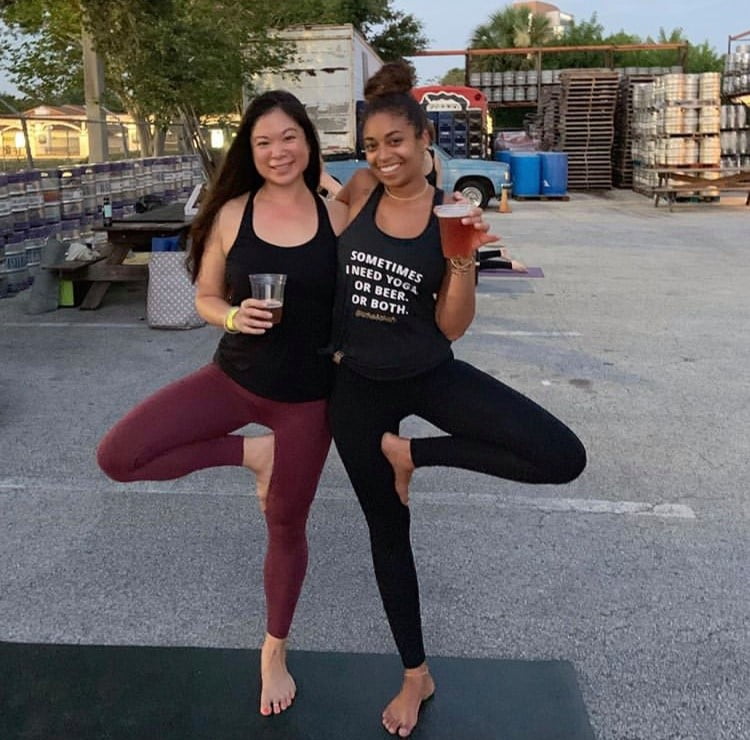 Keith Sweat
Friday, January 17, 9pm
Hard Rock Live Orlando
Tickets start at $47.50
Vegan Food Fest
Saturday, January 18, 12-5pm
Eagle Nest Park
Come enjoy over 10 vegan food vendors, live music, vegan desserts, local DJ's, live music acts and kid zone.
$10 family tickets (includes admission for up to 6 people + parking) Donations go towards heartfulness Meditation Orlando
Otter Fest
Saturday, January 18, 1-5pm
Wekiva Island
For Wekiva Island's annual celebration of craft beer, the Island will be taken over by nearly 15 breweries from around the country. Guests will get the chance to sample nearly 30 different brews some of which are limited releases. Brewery reps will also be available to answer questions. Wekiva Island's food truck, Without A Paddle Cafe, will offer special dishes meant to pair with beer.
$25-35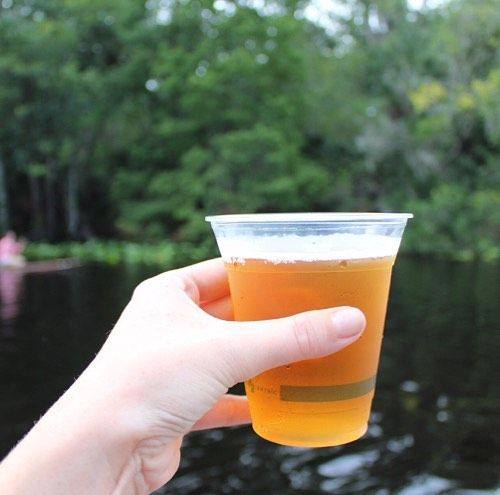 Pet Alliance MVP Tailgate
Saturday, January 18, 1-5pm
Quantum Leap Winery
Hang out with Pet Alliance of Greater Orlando and the Quantum Leap Winery for a day of fun, all while supporting the homeless dogs and cats of Central Florida. The tailgate will feature vendors and food trucks, dog games, music, special Rescue Blend wine bottles and a costume contest.
FREE Admission, food and drink prices vary
Cruz N Car show
Saturday, January 18, 4-8pm
Downtown Winter Garden
Enjoy this free car show held in downtown Winter Garden.
FREE Admission
Wine Pairing Experience featuring: Brancaia Wine
Saturday, January 18, 6pm
La Luce at Hilton Bonnet Creek
La Luce will be hosting their first wine dinner of 2020 featuring a five-course dinner paired perfectly with Brancaia Wine.
$175 per person (plus tax and gratuity)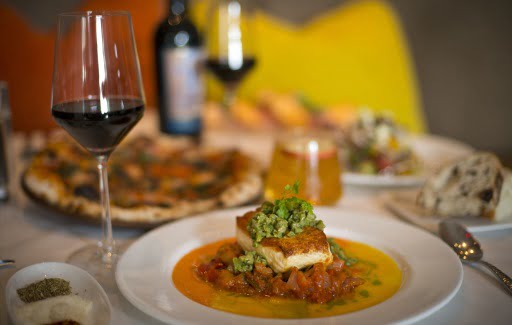 Sanford Art Walk: "RuPaw's Dogs on a Catwalk"
Saturday, January 18, 6-9pm
Sanford Welcome Center
A juried art show in the Historic Sanford Welcome Center and a walking tour of the art venues located in historic downtown Sanford. This month will be the return of our much loved doggie fashion show in the Arts Courtyard. To coincide with this, the Art Walk theme for the month will be "Pets and Animals".
FREE Admission
Adults-Only Science Night Live Featuring Otronicon
Saturday, January 18, 8-11:30pm
Orlando Science Center
Get geared up for one of the most exhilarating and unique adults-only Science Center events of the year. Immerse yourself in the astonishing cutting-edge tech featured at Central Florida's favorite STEM expo…without the kids!
$16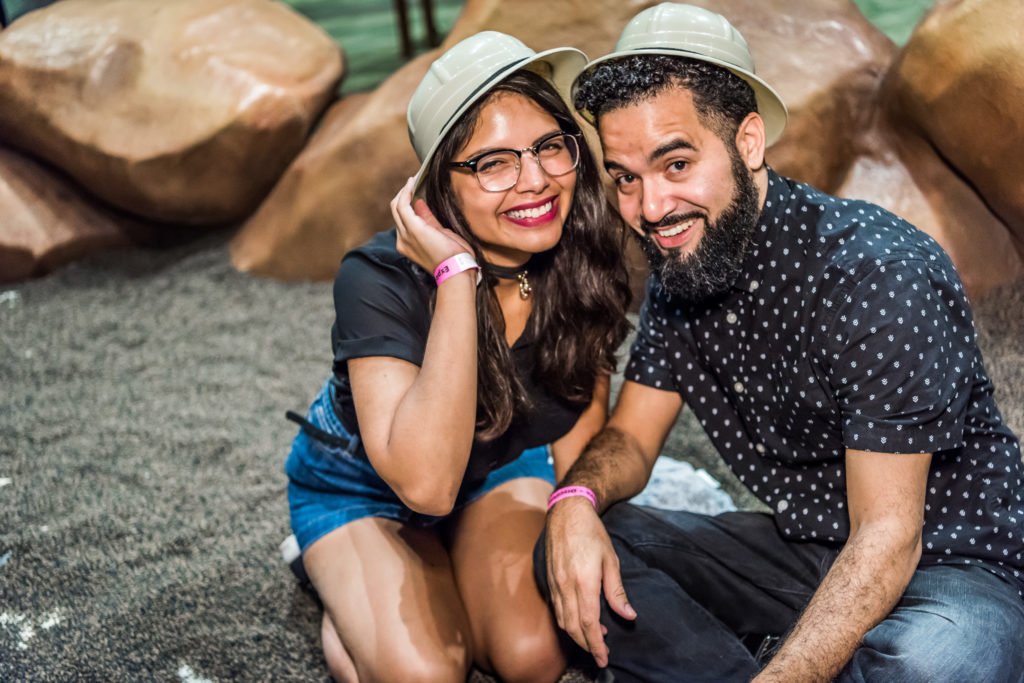 The 90's Pub Crawl
Saturday, January 18, 8pm-1am
Sideshow
Relive the best decade! Ticket includes 4 free premium cocktails along with all of the amazing specials with your ticket.
$10-20
The Noble Experiment Speakeasy
Saturday, January 18, 11pm-2am
The Old Jailhouse Sanford
To celebrate the 100th year celebration of the enactment of the prohibition, enjoy live music, chef inspired hors d'oeuvres, specialty cocktails created by our assistant Bar Manager, Alice, and much more.
$50/person
Sunday, January 19, 6-9pm
Orange County Convention Center-South Concourse
Join NAVC this year outside the Orange County Convention Center South Concourse in the Watson Lot (between the Hyatt Hotel and the OCCC South Concourse) to run with your pet and support the WSAVA Foundation! Each registrant will receive a Fun(d) Run Bag and T Shirt, which we encourage you to wear on race day.For those of you who want to join the fun and don't have a pet or are unable to bring your pet, you can share the love and run with a rescued shelter dog from Pet Rescue by Judy and who knows… you might spark a connection and choose to make them yours furrever!
$35/person, pets are free

January 20 – 26
Pastry in the Park
Monday, January 20, 6pm
Osprey Tavern
This five course dessert tasting experience features 5 of the top restaurant pastry chefs, who all come together for an unforgettable night highlighting the stellar talent here in our own town!
$65 per person / $35 wine pairing
Chilean Wine Dinner featuring Casa Lapostolle
Tuesday, January 21, 6pm
The Ravenous Pig
The Ravenous Pig will host this special dinner, combining Chilean wines with Chilean inspired cuisine joined by winery owner Charles de Bournet Marnet Lapostolle.
$100/person. To reserve, call 407-628-2333.
Beatriz Williams, Karen White, and Lauren Willig Book Signing
Tuesday, January 21, 6:30-8pm
Quantum Leap Winery
An evening with bestselling authors Beatriz Williams, Karen White, and Lauren Willig! They're back with their third collaborative novel, All The Ways We Said Goodbye.
$35
Disney's Aladdin
January 22–February 9
Dr. Phillips Center for the Performing Arts
From the producer of The Lion King comes the timeless story of Aladdin, a thrilling new production filled with unforgettable beauty, magic, comedy and breathtaking spectacle. It's an extraordinary theatrical event where one lamp and three wishes make the possibilities infinite.
Tickets start at $31
Cabernet and Namaste
Thursday, January 23, 6-9pm
Quantum Leap Winery
Admission includes two glasses of wine and a flow yoga class. All proceeds (after costs and fees) of every ticket will benefit Second Harvest Food Bank.
$22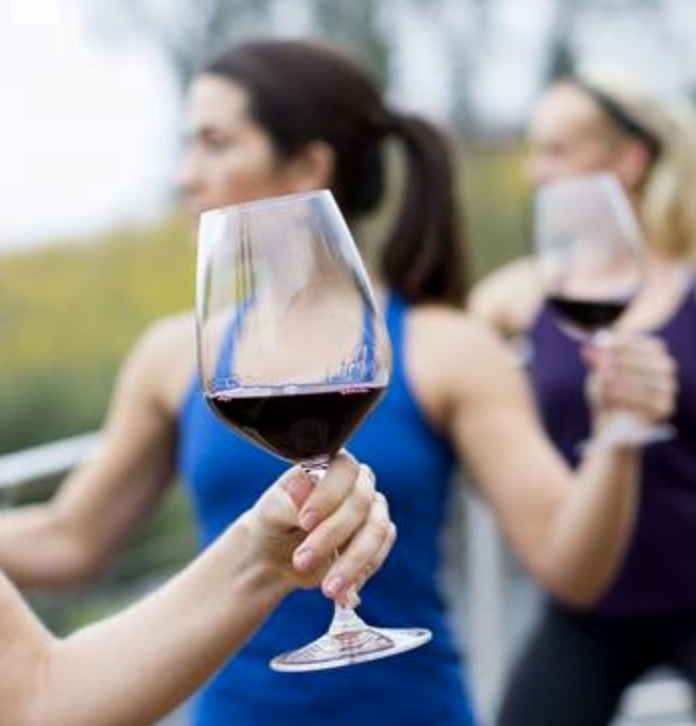 Beer & Artisanal Cheese Pairing
Thursday, January 23rd, 7pm
Orlando Brewing
Join Orlando Brewing for a night of cheese and beer with Dan the Cheese Man (Certified Cheese Expert) and The Salty Cow.
Includes 4- 5 oz. organic beers and 4 artisanal cheeses (with pallet cleansers), and a "Pairing Map" with educational information about the beer and cheese used in the pairing.
$20
Free Spirited at The Heavy: A Dry January Affair
Friday, January 24, 6-9pm
The Heavy
Join Pulptown at The Heavy for mocktails, bites, and all around good vibes while exploring a zero-proof cocktail menu. Featuring portraits by David Lawrence, music by Kickstand, and food from Lily Ann.
FREE Admission
Velvet Sessions – Everlast
Friday, January 24, 6:30pm
Hard Rock Hotel at Universal Orlando
Hard Rock Hotel at Universal Orlando is kicking off its popular Velvet Sessions lobby concert series in 2020 with Everlast. Sip on specialty cocktails and sample passed appetizers as you mingle with fellow enthusiasts in the lobby and newly renovated Velvet Bar.
$35
Violet
January 24 – February 9
The Garden Theatre
Years ago, a stray hatchet left its mark on Violet's face. She has spent a decade struggling to find a doctor to heal her disfigurement, with no success. Violet is a powerful folk musical that tells the story of a young woman who travels cross-country with one last hope to be healed by a minister, and how she discovers the meaning of true beauty along the way.
$25-37
Lunar New Year Celebration at Hawkers Asian Street Fare
Saturday, January 25
Hawkers Asian Street Fare – Windermere and Mills 50 Locations
Rounds of dumplings, traditional dancing, and giveaways are on deck for this weekend at Hawkers Asian Street Fare to bring in the Lunar New Year. The Lunar New Year performances at Hawkers will feature local lion dancers and music. Additionally, Hawkers guests will be given traditional red envelopes that will include a variety of FREE roti cards among others, and there's a $50 gift card that will also be floating around.
FREE Admission; food prices vary
Girl Scout Cook & Craft Beer Pairing
Saturday, January 25, 12pm
Playalinda Brewing Company – Hardware Store
Who needs milk when you have beer? Playalinda is bringing back their popular Girl Scout Cookie & Craft Beer Pairing back again for 2020, and pairing details will be available soon.
Onesie Pub Crawl Orlando
Saturday, January 25, 12pm-2am
TBD
Go bar hopping in onesies for up to 14 hours! Join us anytime for your wristband! There's live entertainment throughout, no cover charges, drink specials, professional photographer, and a costume contest with a $100 cash prize. Location to be announced soon.
$5-20
Hourglass Craft Chili Cook-off
Saturday, January 25, 12-5pm
Hourglass Brewing
Think you're the best chili chef in town? Or do you just enjoy that hot, chonky chili goodness? Contestants will use their favorite beer (preferably Hourglass) in their chili and compete to win the title of Hourglass Chili Champ!
$10
Harmony Dark Sky Star Party
Saturday, January 25, 1-10pm
Bok Tower Gardens
Learn about the night sky with astronomers, meet animals who survive in the dark, and enjoy a special astronomy inspired carillon concert.
$15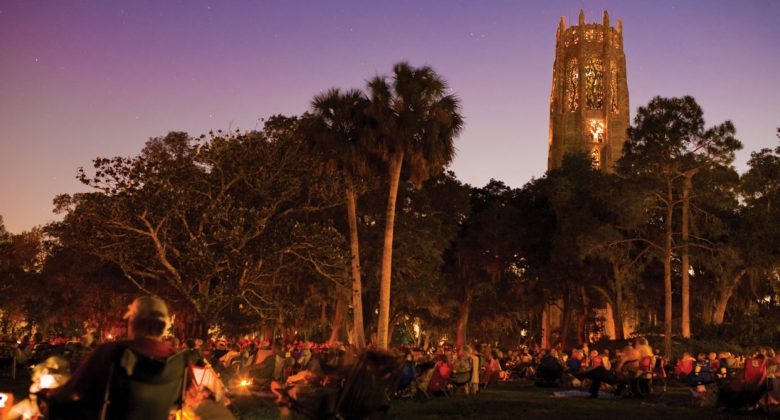 The Hullabaloo in Thornton Park
Saturday, January 25, 2-10pm
Lake Eola Park
Part music festival, part beach bash, Hullabaloo will bring musical acts Sugar Ray and Eve 6 as well as a host of local bands for an all-day beach-themed festival in the middle of the Florida winter. The event will also feature an innovative Rail Jam – a motorized, 150-foot long wake board track in pool that will showcase talent and tricks from an all-star team of local professional wake boarders. In addition, there will be food trucks, libations, and activities for all ages throughout the day, and restaurants, bars and venues throughout the Thornton Park District will keep the party going by featuring live music immediately following the festival.
$10 in advance/$15 at the door
Central Florida Rum and Food Experience 2020
Saturday, January 25, 4-7pm
RP Funding Center – 701 W Lime St, Lakeland
Choose from 50 rum and food vendors to tempt your taste buds!
$60-85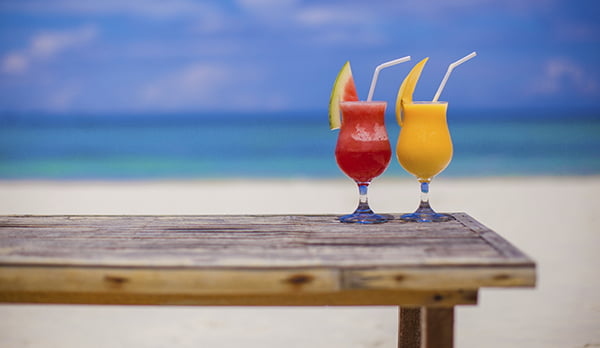 Tchaikovsky's Greatest Hits
Saturday, January 25, 8pm
Bob Carr Theater
Experience Romeo and Juliet's Fantasy Overture, Piano Concerto No. 1., which contains the thunderously triumphant opening chords that are among the most famous in all classical music, and Violin Concerto in D Major—one of the best-known violin concertos ever written—having been highlighted in many film and television scores including Unfaithfully Yours, The Goonies, and Mozart in the Jungle. All performed by one of Russia's greatest orchestras: the celebrated Siberian State Symphony Orchestra and two brilliant, young Russian soloists.
Tickets start at $39.50
Brunch at Grape & The Grain
Sunday, January 26, 1-5pm
Grape & The Grain
Enjoy Grape & The Grain's monthly Sunday brunch featuring $3 single and $5 double mimosas and food from Brunch Cafe Gourmet Cuisine food truck serving both classic brunch items and creative twists.
FREE Admission, food and drink prices vary
*Read our Brunch Buzz on Grape & The Grain here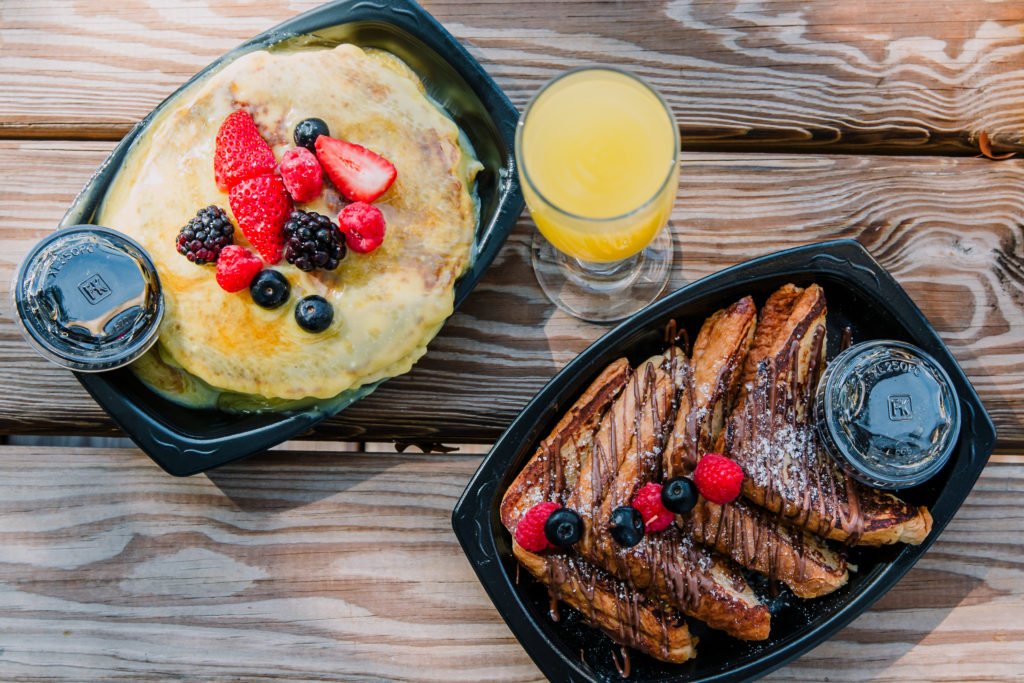 Falcon Flea Pop-Up Market
Sunday, January 26, 1-5:30pm
The Falcon
The Falcon Flea Pop-Up Market is a monthly event highlighting uniquely fantastic local makers + artists. Held at The Falcon on the last Sunday of the month (rain or shine) from 1:00PM-5:30PM, we curate select artists/makers each month and feature rotating local art on our walls.
FREE Admission
Dirty Pour Project at Orlando Brewing
Sunday, January 26, 2-3pm
Orlando Brewing
Come create some fluid art with The Dirty Pour Project while sipping on some of the tastiest craft beers in town! Parties include professional instruction, all of your paints, your canvas, additives, supplies and all materials needed to create a fluid painting.
$50-55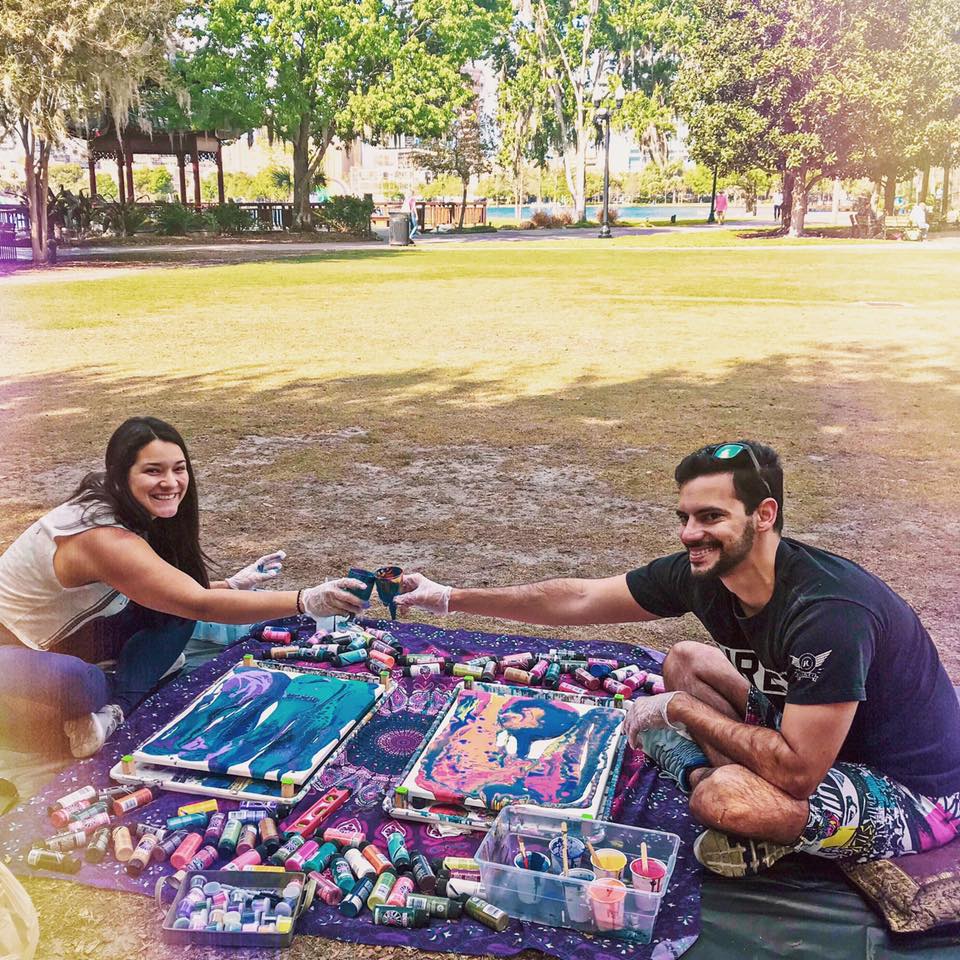 January 27 – 31
Cult Classics: The Shining
Tuesday, January 28, 9:30pm
Enzian
$9
January 29 – February 1
Holy Trinity Conference and Events Center
Tables Extraordinaire is a unique event that showcases exquisite table settings and offers scrumptious Greek culinary delights. Stroll around and view creatively designed tables and then enjoy lunch, dinner, or take out one of our many delicious entrees or desserts. You will have the opportunity to bid on auction items, purchase beautiful art work, take home Greek goods from our marketplace, and attend a fabulous gala on Saturday evening. The proceeds will go to Ronald McDonald House Charities of Central Florida, AdventHealth Transplant Institute, and Holy Trinity Greek Orthodox Church of Greater Orlando.
General Admission: $10 to view Tables GALA: $150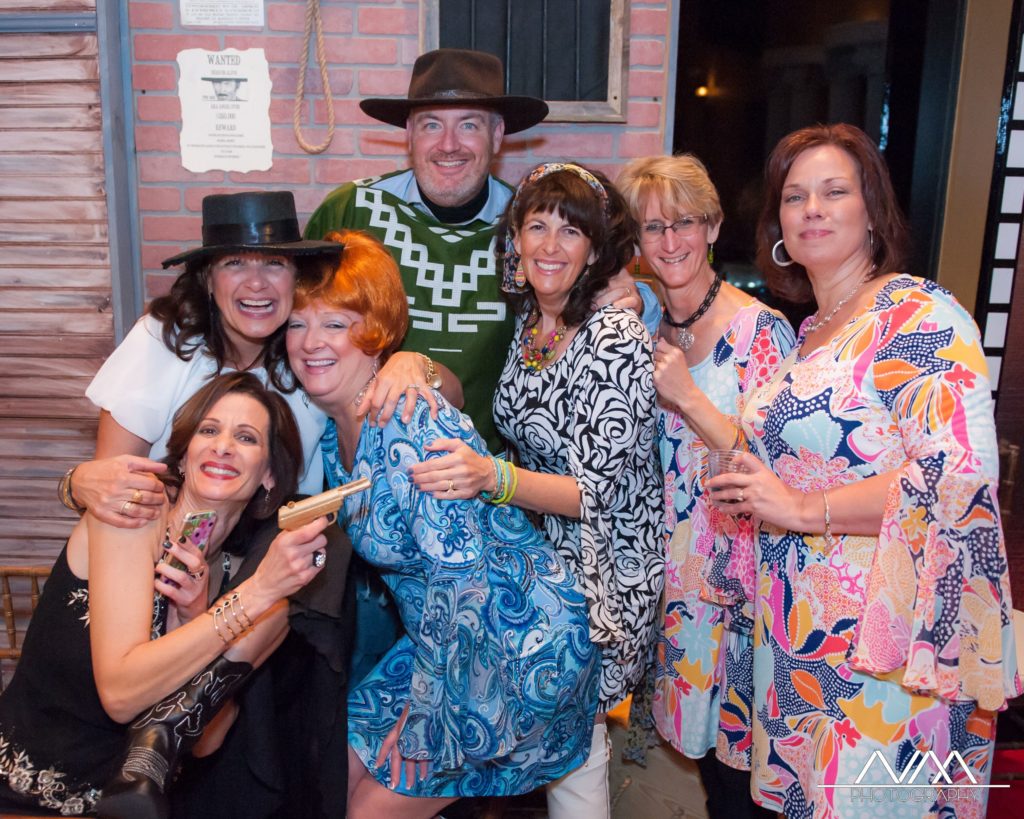 Chef Night with Hunger Street Tacos
Wednesday, January 29, 6-8:30pm
Edible Education Experience
Inspired by the street vendors and home cooks of Mexico, Chefs David and Joseph Creech of Hunger Street Catering and Hunger Street Tacos will bring their unique fresh creations to the table.
$75/person
Art Night Out: Distortion Painting with Maria Coville
Wednesday, January 29, 6-8:30pm
Orlando Museum of Art
Bring a date or come alone and meet new friends! Working from a photo or your imagination, you will be guided through the process of distorting an image and turning it into a unique masterpiece. You are encouraged to bring copies of an image from which to work as you reimagine its possibilities—warping it as if looking through a fisheye lens, ripples of water, or a shattered mirror. Class price includes all materials and an adult beverage.
$30
Ben Rosenblum Trio
Wednesday, January 29, 8pm
Blue Bamboo Center for the Arts
$20
Wine and Foot Massages
Thursday, January 30, 4-9pm
Quantum Leap Winery
Pamper your feet with a soothing herb-infused foot bath followed by a relaxing lower leg and foot massage by the professionals at The Barefoot Spa.Foot massages can be made for 30, 45, and 60 minute sessions. To make your reservation, call Harris at 407-539-1491.
Prices vary
Bohemian Hotel Celebration's 20th Anniversary Event
Thursday, January 30, 5pm
Bohemian Hotel Celebration
Featuring live entertainment, raffles, giveaways, complimentary hors d'oeuvres, and beverages, the hotel invites you to celebrate two decades of tradition. Giving back to the community, the hotel will also offer an opportunity to support Give Kids The World, by bringing a monetary donation towards the inspirational organization and the families they assist.
FREE Admission
Orlando $5 Wine Tasting
Thursday, January 30, 6-7:30pm
ABC Fine Wine & Spirits – 14806 E Colonial Drive, Orlando
Just in time for Valentine's Day, head to Orlando's ABC Fine Wine & Spirits for their $5 Wine Tasting. This month's theme: Bubbles, Sweeties, and sexy reds.
$5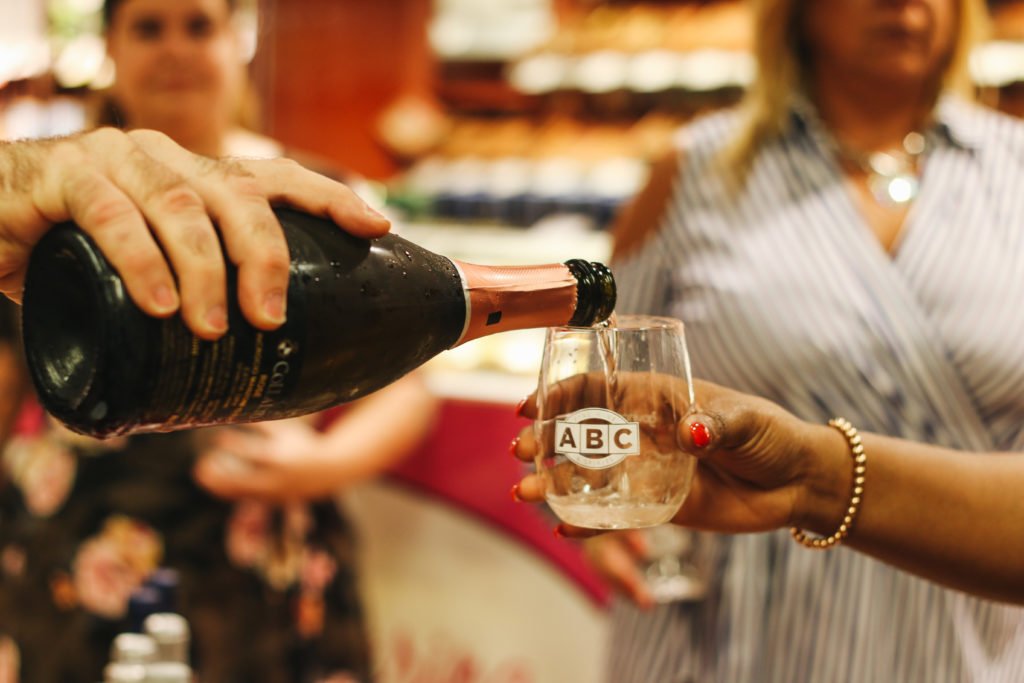 Lake Nona $5 Wine Tasting
Thursday, January 30, 6-7:30pm
ABC Fine Wine & Spirits – 12254 Narcoossee Road, Orlando
Just in time for Valentine's Day, head to Lake Nona's ABC Fine Wine & Spirits for their $5 Wine Tasting. This month's theme: Bubbles, Sweeties, and sexy reds.
$5
Orlando Brew Festival
Friday, January 31, 7-11pm
Orlando Science Center
The event will feature samples from over 45 breweries and 100 beers, with access throughout the Orlando Science Center.
$50-65
Library After Hours: Debbie Macomber
Friday, January 31, 7:30pm
Orange County Library – 101 E Central Blvd, Orlando
New York Times bestselling author, Debbie Macomber, will read from her selected works while sharing the inspiration behind her stories and the process of bringing them to life on the page. Book signing following presentation.
$15-30
Jason Aldean: We Back Tour 2020
Friday, January 31, 7:30pm
Amway Center
Tickets start at $51.75
Raphael Saadiq – Jimmy Lee Tour
Friday, January 31, 8pm
The Plaza Live
$35
PLAN AHEAD FOR NEXT MONTH:
Topsy-Turvy Tipples & Tea
Friday, February 7, 6-8pm
Ritz-Carlton Orlando, Grande Lakes
Enjoy a curiously grown up "tea" party on the lawn, featuring Hendrick's Gin libations and an array of fanciful tidbits and treats.
$100/person, call 407-393-4034 to reserve.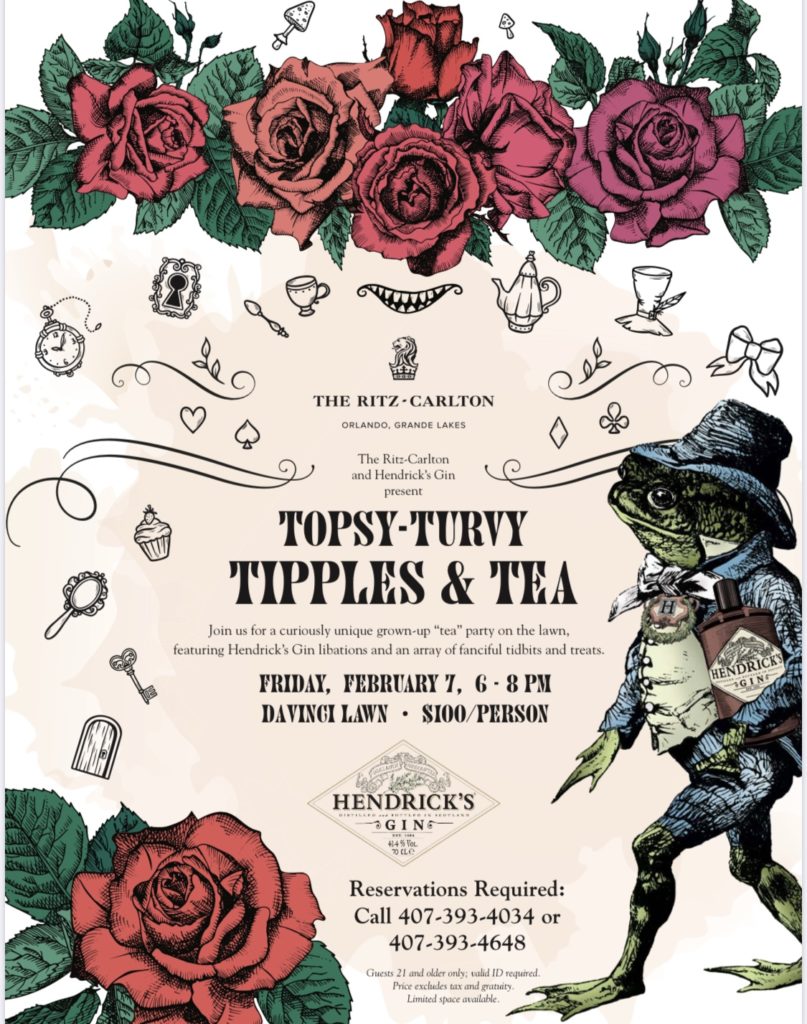 Disclosure: Some of the events listed in this post are hosted by our valued advertising partners.
Feature image credit: Dr. Phillips Center for the Performing Arts