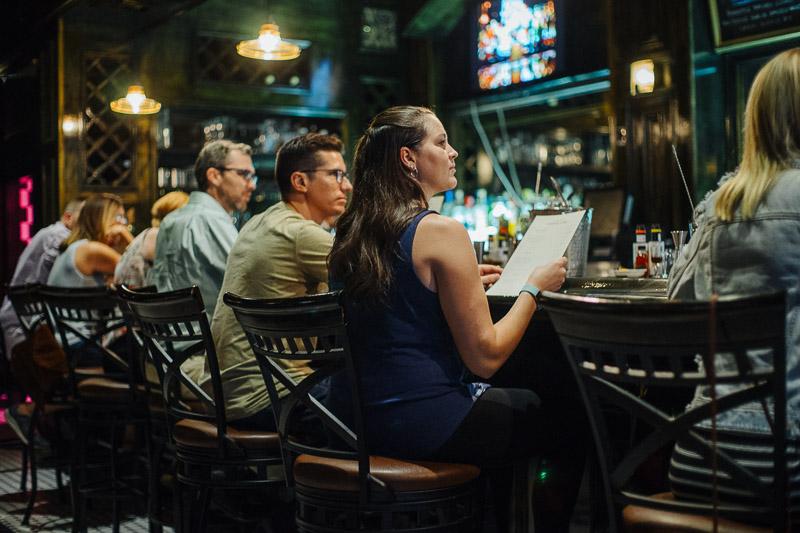 This content is proudly supported by Orange County Library System (OCLS)
During the month of LOVE, try something new with your sweetie or best gals! Here are our top picks for Orlando workshops + classes happening this February.
WHERE TO TAKE ORLANDO WORKSHOPS + CLASSES:
Check out our guide to where to take workshops and classes for more ideas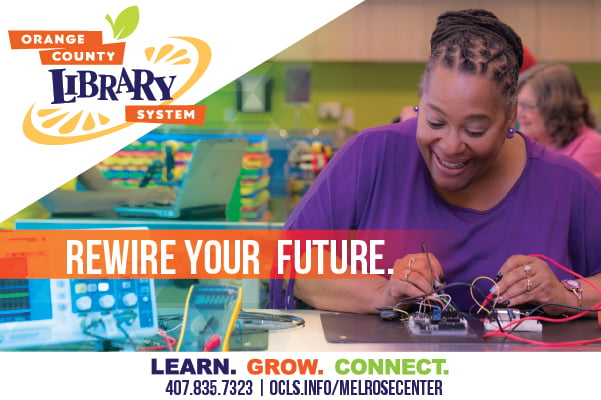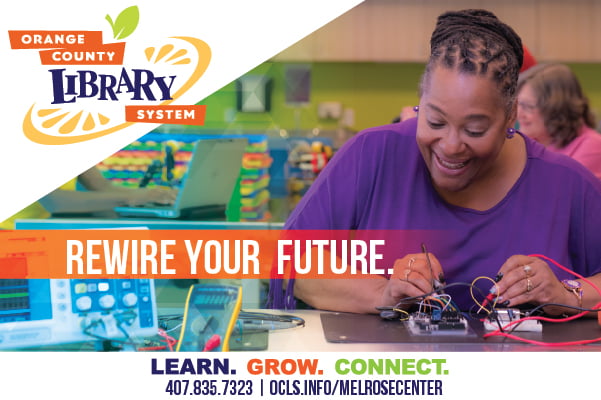 ACTIVE CLASSES
Adult Beginner Hip Hop Class
Thursdays, 7pm
DGBEK
Learn the moves, step by step and break it down to the latest hits.
$10
Heels Class
Tuesday, February 11, 7pm
Orlando Ballet School
The goal is to help the dancer feel good in their own skin and to have fun all while lifting up and supporting the other dancers in class. We will also look at the technique behind dancing in heels safely and comfortably. It's a time to let the hair down and to feel free.
*Check out the full list of weekly classes offered by Orlando Ballet, including Yogalates, Barre Fitness and more.
$15
Feel the Love
Friday, February 14, 6pm
YogaMix Orlando
A very special community flow sure to open your heart and inspire love.
$12
Yoga Under the Stars & More
Friday, February 21, 7pm
Orlando Brewing
1 pint of beer + 1 hour of all-levels yoga taught by Sarah Burnett, aka ACROSARAH.
$12 in advance; $14 walk in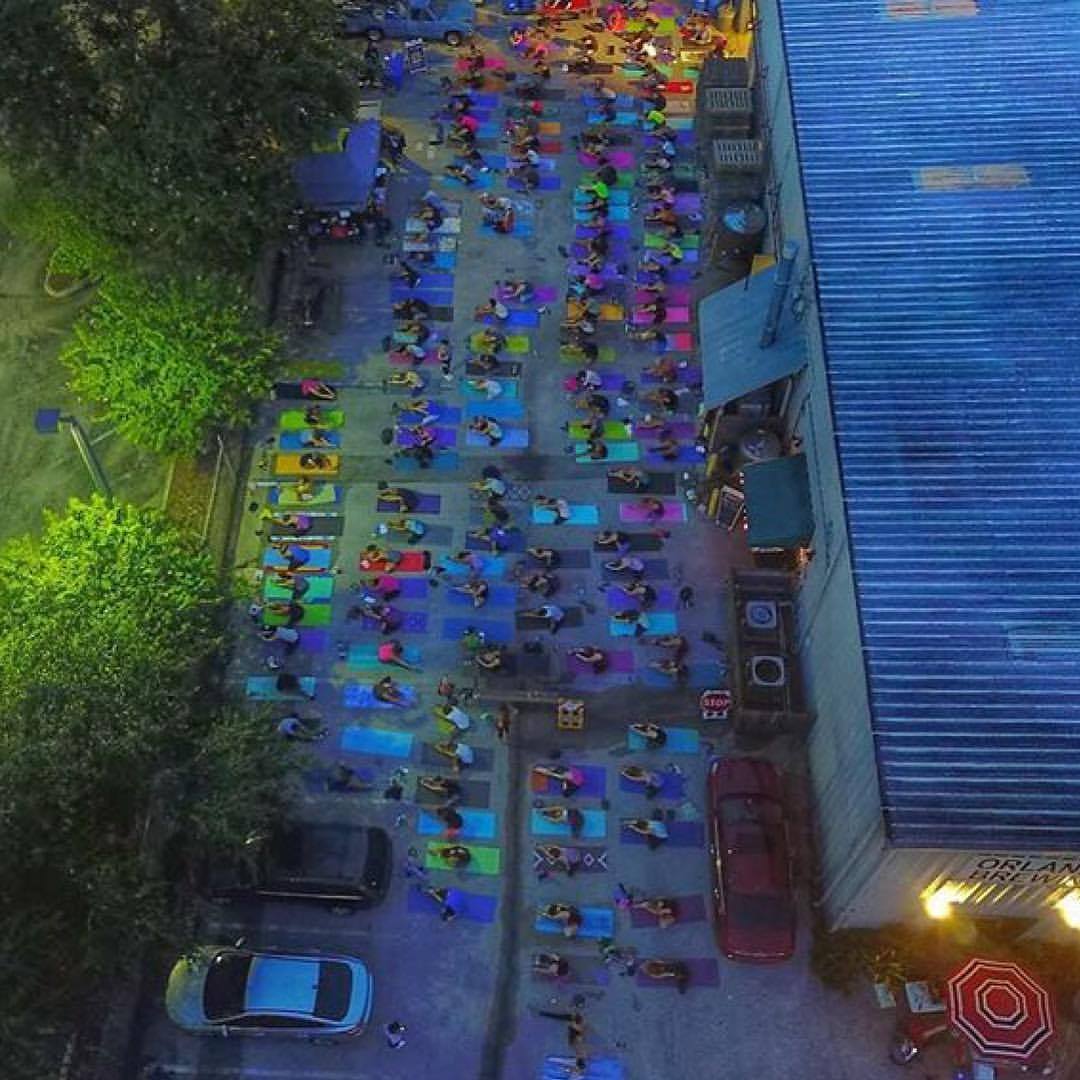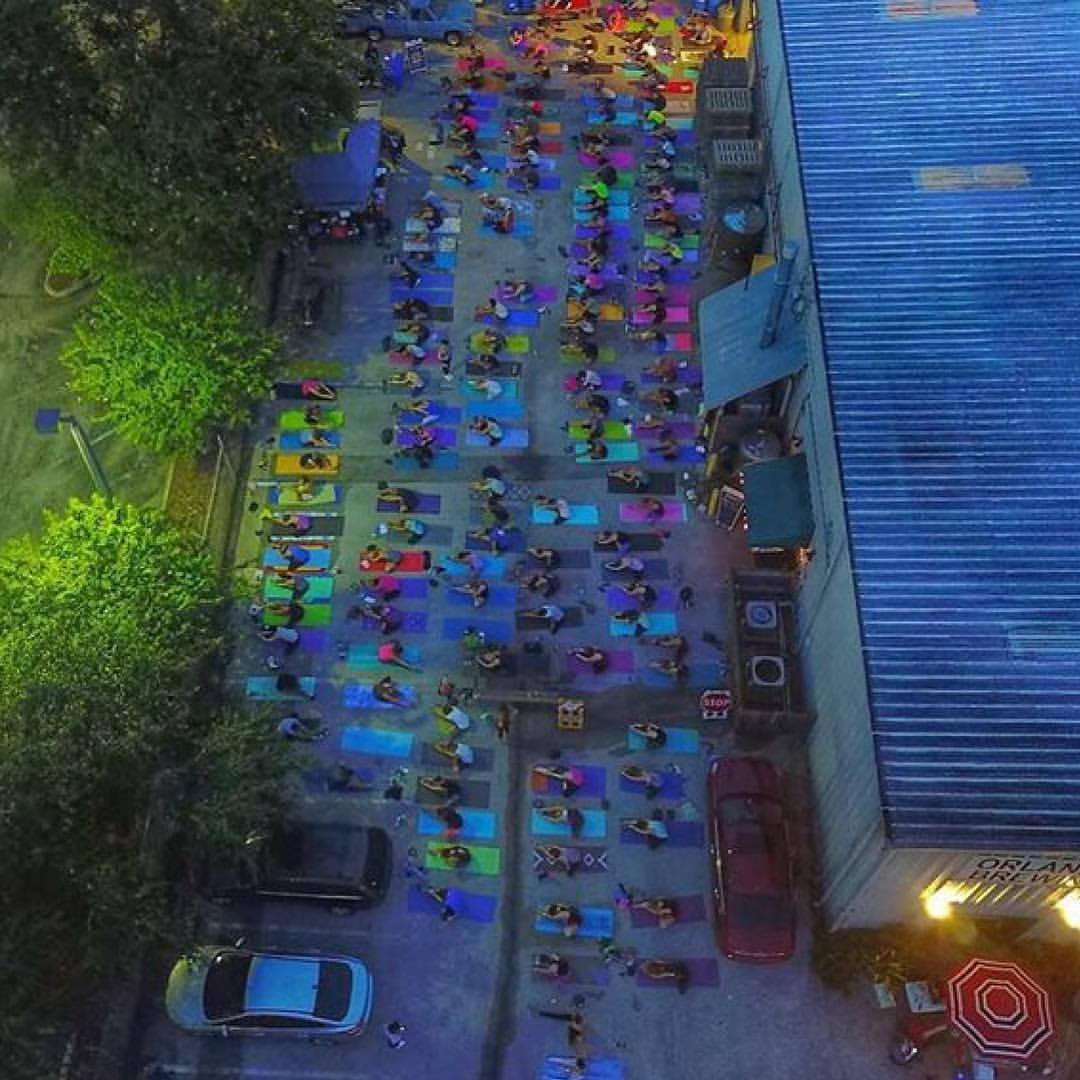 Jump for Joy
Saturday, Feburary 29, 11am
YogaMix Orlando
During class, you will ignite your power within, fall in love with yourself, sweat with intention, connect, and leave the comfort zone behind.
$18
COOKING + DRINK CLASSES
Game Day Grub
Saturday, February 1, 10am
Publix Aprons Cooking School – Dr. Phillips
Need to up 'your' game for game day? Check out these tasty offerings sure to make you MVP!
$45
Valentine's Cookies and Desserts
Saturday, February 1, 2:30pm
Truffles and Trifles
Learn to make sweet treats for your sweetheart (or for yourself!)
$59
Couples Cooking: Valentine's at Home
Monday, February 3, 6pm
Publix Aprons Cooking School – Dr. Phillips
Looking to have a special night without the crowds? Learn how to make some special recipes with someone special to you.
$100 per couple
Cuisine Corner: Healthy and Satisfying Soup
Thursday, February 6, 6:30pm
Orlando Public Library
Joycelyn Bryant of Joycelyn's Southern Kitchen will demonstrate healthy and satisfying soup recipes.
FREE with your OCLS library card
Wine, Cheese, and Chocolate Perfectly Paired
Friday, February 7, 7pm
Quantum Leap Winery
Learn by doing– taste and experience how wine and food interact through the thoughtful pairings of 5 wines, 4 cheeses, and 4 Peterbrooke Chocolatier of Winter Park chocolate confections.
$45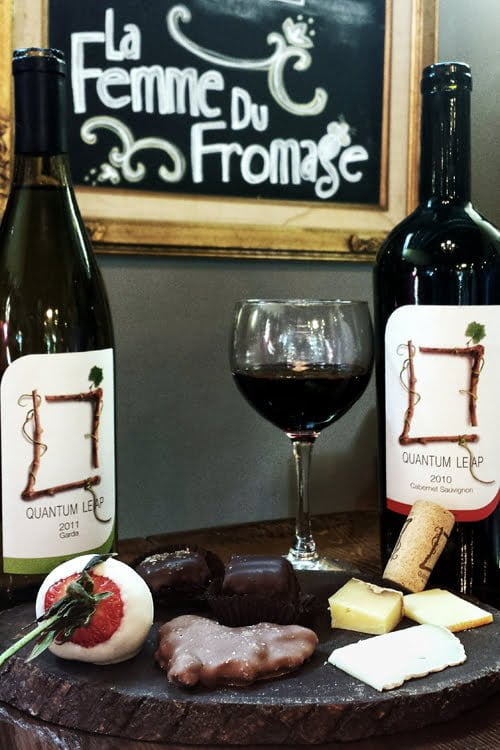 Winemaker's Dinner with Fetzer Wines
Saturday, February 8, 6:30pm
Publix Aprons Cooking School – Winter Park
Join Winemaker John Kane and taste what Barney started 50 years ago!
$50
A Morning of Chocolate
Saturday, February 8, 10:30am
Truffles and Trifles
Learn about tempering, handling chocolate and buying the best chocolate.
$60
New Orleans Cooking Class
Saturday, February 8, 12pm
Paddlefish
Join the culinary team for a cooking demonstration featuring traditional New Orleans dishes and select wine or beer offerings.
$75
Cocktail Class: Whiskey Cocktails
Saturday, February 8, 3:30pm
Bitters & Brass
Learn how to make multiple whiskey cocktails while exploring mixology techniques and the history behind the drinks you make.
$50
Galentine's Macaron Decorating
Monday, February 10, 6pm
East End Market
Decorate a dozen macarons while sipping on wine.
$30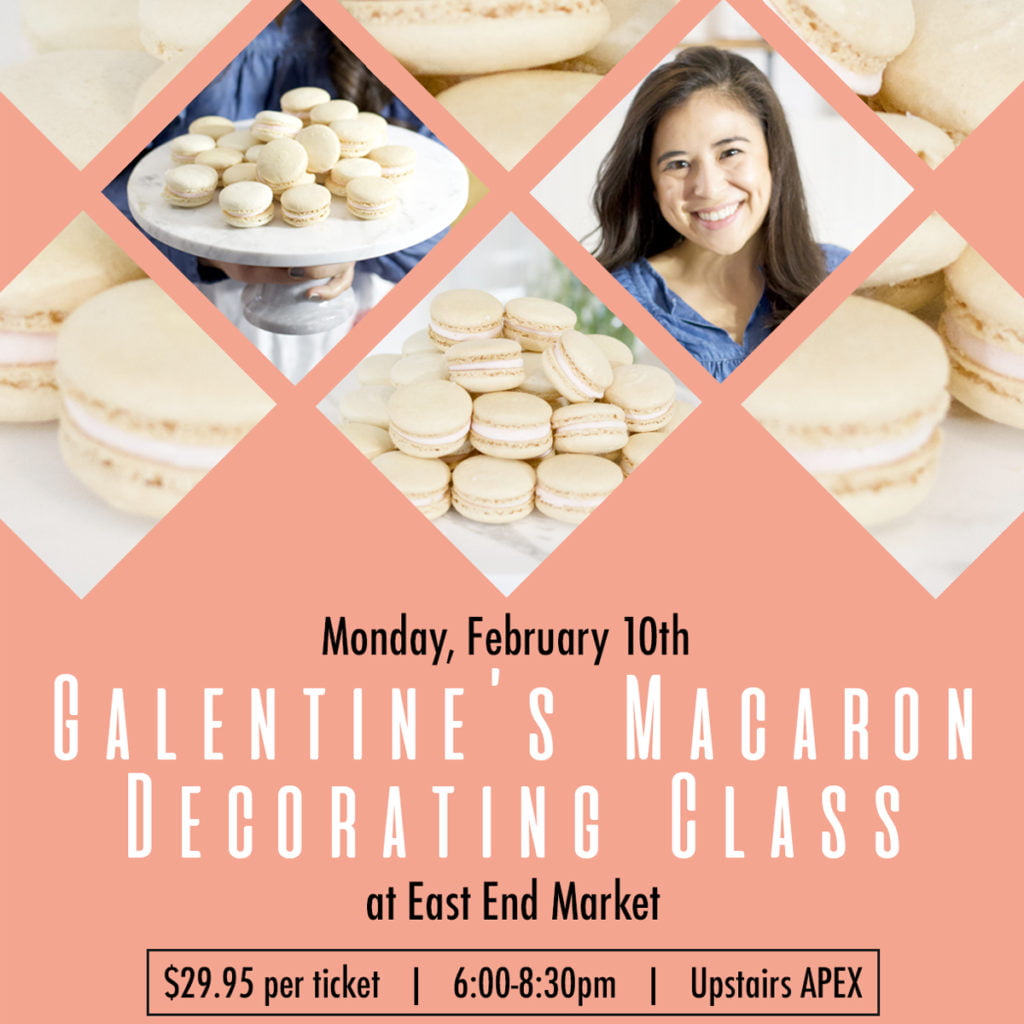 Cuisine Corner: Nikki's Place
Tuesday, February 11, 6:30pm
Orlando Public Library
Chefs from local favorite Nikki's Place show you how to prepare delicious southern soul food classics! This event is intended for adults & registration is required.
FREE with your OCLS library card
Dinner for Two — Cooking for Valentine's Day
Wednesday, February 12, 6:30pm
Center for Health & Wellbeing, Winter Park
The Edible Orlando magazine team of Kendra Lott, Katie Farmand and Pam Brandon will demonstrate how to make three easy courses: winter greens with anchovy dressing and breadcrumbs; butter-basted ribeyes with citrus-fennel slaw; and easy chocolate cake with Chantilly cream.
$30
Lovers and Friends – Paella & Sangría Making Class
Wednesday, February 12, 7pm
Bulla Gastrobar
During this one-on-one class hosted by Bulla's Executive Chef, enjoy making a Seafood Paella while sampling sangrías. Tickets are sold in pairs and include class, dinner, toast, and a limited edition Bulla branded apron gift.
$200 per couple
Vietnamese Cuisine
Saturday, February 15, 11am
Leu Gardens
In this class, explore some of Vietnam's most iconic dishes, such as Fresh Summer Rolls with Peanut Dipping Sauce, Pho Ga (Chicken and Rice Noodle Soup), BBQ Pork or Beef Lettuce Wraps, and more. Plus, enjoy a little something sweet, such as Vietnamese Iced Coffee.
$65
Sushi 101
Monday, February 17, 6pm
Publix Aprons Cooking School – Dr. Phillips
Discover sushi – without the raw fish. Learn the basics of making perfectly seasoned sushi rice, forming sushi rolls and nigiri using all the classic sushi ingredients like nori, wasabi, sushi rice, and pickled ginger.
$50
Meal Prep Favorites: FitLiving Eats Plant-Based Cooking Class
Wednesday, February 19, 6pm
210 N. Park Avenue, Winter Park
Learn how to meal prep like a pro in this cooking class where we will be making easy and delicious recipes to help you kickstart 2020 in a healthy way.
$90
Girls' Night Out: Wine and Heavy Appetizers
Friday, February 21, 6:30pm
Truffles & Trifles
Learn to make amazing appetizers and finger desserts with matching wines.
$59
Viva Italia!
Friday, February 21, 6:30pm
Publix Aprons Cooking School – Dr. Phillips
Learn how to bring the cuisines of Italy to your very own kitchen.
$50
Pasta Making Class for Adults
Saturday, February 22, 12pm
Terralina Crafted Italian
Executive Chef Justin Plank will demonstrate how to make fresh pasta at home with a few simple ingredients. Learn how to make braised short rib and ricotta tortelloni while sipping wine. Then put your skills to the test and create your own to take home.
$45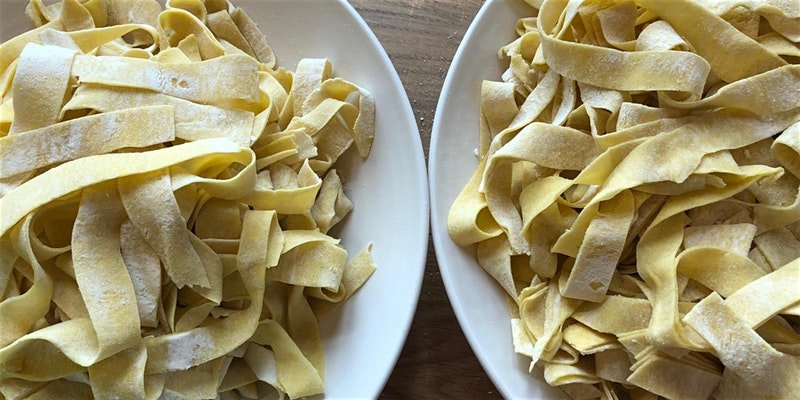 Vino en Sicily
Saturday, February 22, 6:30pm
Publix Aprons Cooking School – Winter Park
The island of Sicily is home to some of the best food in the world along with some of the most beautiful landscape.
$50
Fat Tuesday
Tuesday, February 25, 6:30pm
Truffles and Trifles
Get ready for Fat Tuesday with all of the Louisiana favorites!
$60
Better Choices for the New Year
Wednesday, February 26, 6pm
Publix Aprons Cooking School – Winter Park
Bring in the new year with these tasty recipes that you can truly enjoy without sacrificing the flavors you like.
$50
Chef Night with Proper & Wild
Thursday, February 27, 6-8:30pm
Edible Education Experience
Explore the wild world of vegetarian and vegan cooking. Help craft delicious plant-based concoctions, and chat with Chelsie as she delights your palette with her creative fare.
$80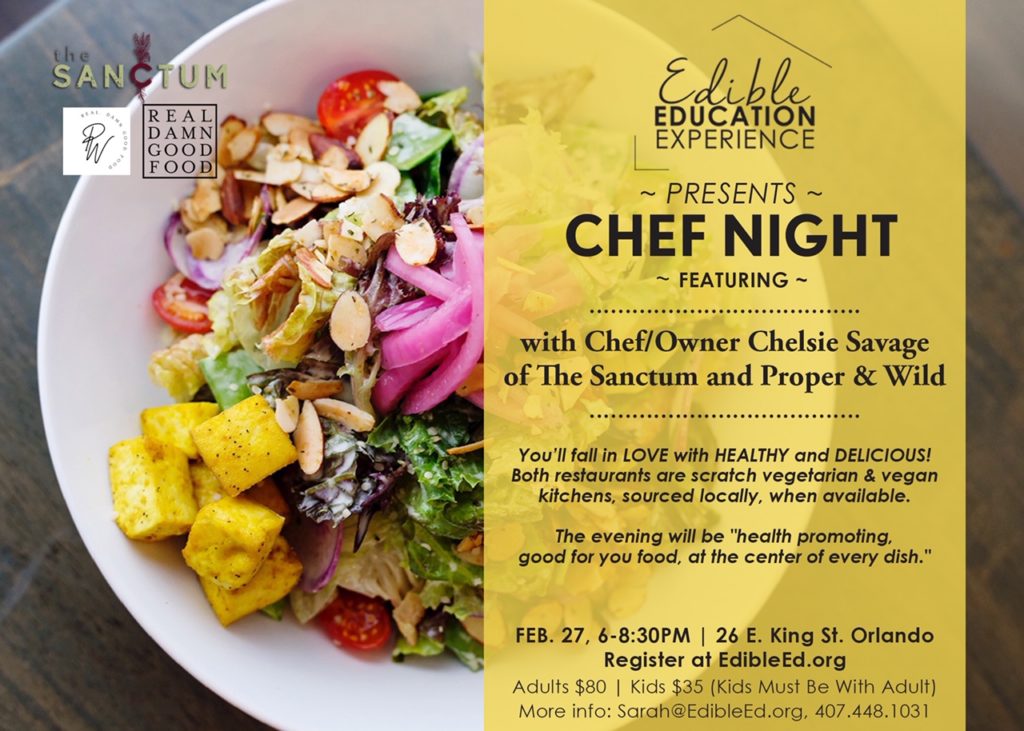 Check out our guide to where to take a cooking class in Orlando for even more ideas.
ART CLASSES
Glass Fusing Workshop
February 7 and 14, 10am
FACTUR
During the class you will create a glass sushi plate in your choice of colors.
$65
Pick Your Project Workshop
Saturday, February 1, 2pm
Board and Brush Sanford
Join this popular DIY workshop and create your own unique wood sign!
$68
Pet Portraits
Sunday, February 2, 1pm
Sam Flax
Discover the properties of pastel as instructor Susan Long guides you step by step through the process of shading, texturing, lighting, and shows you techniques for rendering you own pet portraits.
$45
Handmade Happy Hour: An Evening of Weaving
Friday, February 7, 6pm
Maitland Art Center
Your ticket includes all the supplies and guidance you'll need to create a hand-woven landscape or abstract piece, framed and ready to hang! Complimentary light bites will be served, and a cash bar will be open, serving beer and wine.
$20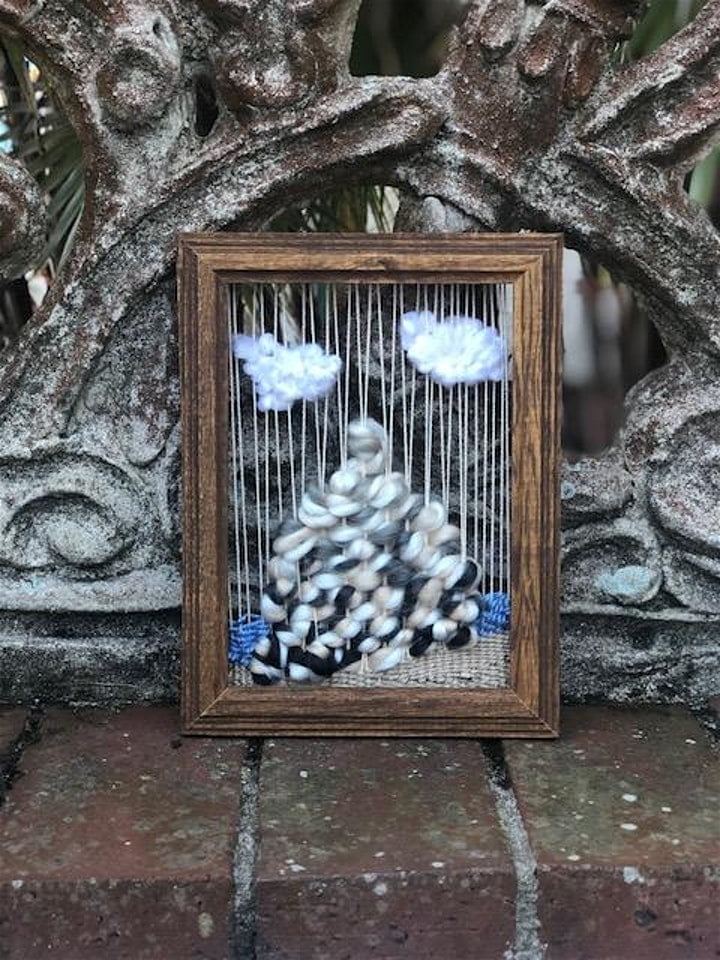 Macrame Plant Hanger
Sunday, February 9, 1pm
Maitland Art Center
MacraMAKE your very own macrame plant hanger!
$40
Clay Valentine Heart
Wednesday, February 5, 3pm
Driftwood Market
Create your perfect heart out of poly clay.
$28
FRIENDS Hanging Sign
Saturday, February 15, 2pm
Driftwood Market
For the FRIENDS lover, paint your own welcome sign.
$45
Galentine Flower Crown Workshop and Photoshoot
Saturday, February 15, 10:30am
Good Crowd
Create a flower crown while enjoying the mimosa bar and special treats. Then, have a photo shoot with local photographer (and ODNG managing editor!) Arlene Laboy.
$45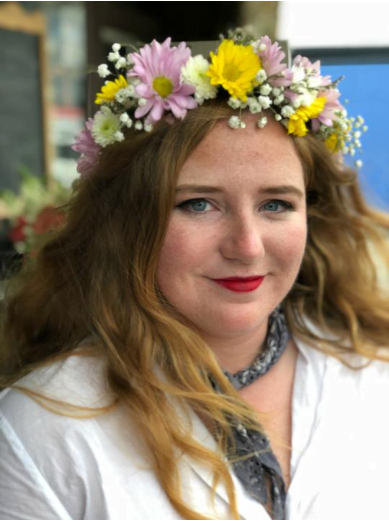 Wire Art Jewelry
Tuesday, February 18, 4:30pm
Jan Stephen's Studio (2341 Aurelius Drive, Winter Garden)
Students will create jewelry from a selection of unique pendants, bracelets, earrings, and rings using a variety of wire shapes, sizes and metals, beautiful beads and gemstones.
$95
Dirty Pour Project
Saturday, February 22, 2pm
Ivanoe Park Brewing
Guests will have the option of creating fluid art on either an 11×14 canvas OR on 4 tile coasters.
$50
Let's Macramé Feather Earrings
Thursday, February 27, 10am
Orlando Public Library
Update your look with stylish macrame feather earrings. Learn how to use the lark's head knot individually and in pairs in this beginner's macrame project.
$10 out of district fee
OTHER CLASSES + WORKSHOPS
Aromatherapy Blending Workshop
Saturday, February 8, 9:30am
Leu Gardens
Join us for this fun and interactive class, learning about which essential oils and botanicals can help you with relieve stress, anxiety and depression.
$55
Intro to Hydroponics
Saturday, February 8, 10am
Leu Gardens
The class is the first of a three-part series that aims to prepare home-growers to setup and successfully operate their own water-powered herb, vegetable, or flower gardens.
$25
Power of Touch Massage Workshop Series
February 8 & 22
Empower Yoga and Massage Therapy
4-class series covering the Map to True Intimacy, massage techniques for healing touch, partner stretching and Thai yoga massage. Mix and match or take all four classes!
Before Feb 1: 1 Class $50/couple, 4 classes $175/couple
After Feb 1: 1 Class $60/couple, 4 classes $225/couple
Healthy Happy Hour: Holistic Mixology
Thursday, February 20, 6:30pm
Good Crowd
Attendees will learn which herbs, essential oils, and super-foods can be combined to create flavorful zero proof cocktails and will create their own unique concoctions!
$15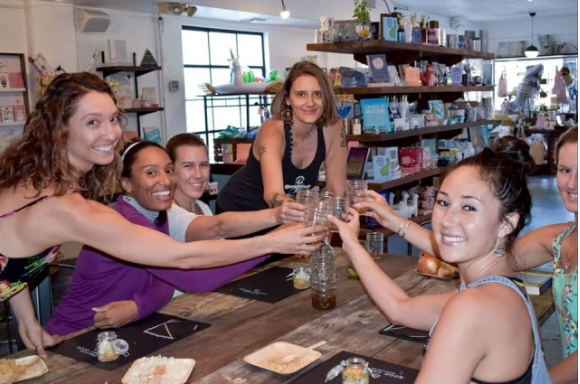 Friday Night Improv (3 sessions)
Fridays, February 28-March 13, 7pm
Garden Theater
Exercise your funny bone and learn the art of improv! Spice up your Friday nights in downtown Winter Garden, meet new friends, and join in the fun!
$120
Make Hypertufa Pots with Pinky
Saturday, February 29, 9:30am
Leu Gardens
Back by popular demand! This class will introduce you to the planters used in English gardens that will add character to your yard and save you money on pots.
$65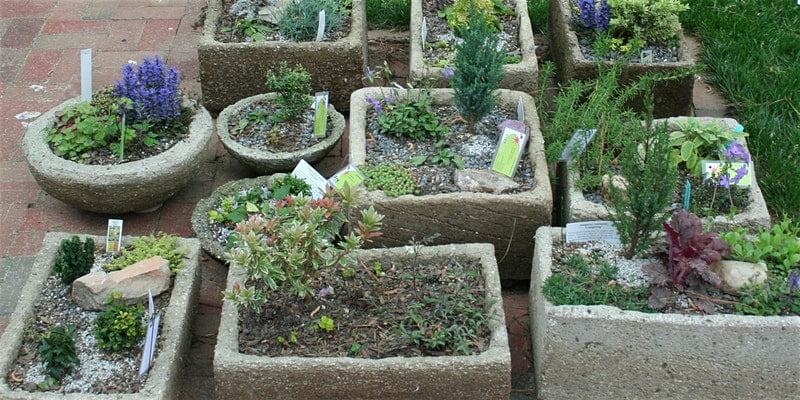 Know of an awesome class we missed? Share it in the comments!
Feature image credit: Bitters & Brass