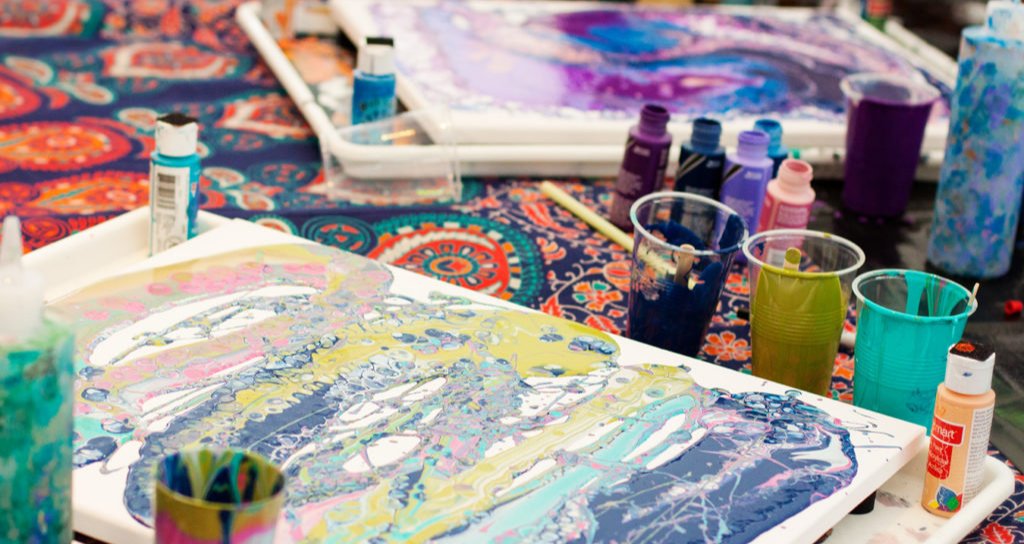 This content is proudly supported by Orange County Library System (OCLS)
Start the new year off with a new experience. Here are our top picks for Orlando workshops + classes happening this January 2020.
WHERE TO TAKE ORLANDO WORKSHOPS + CLASSES: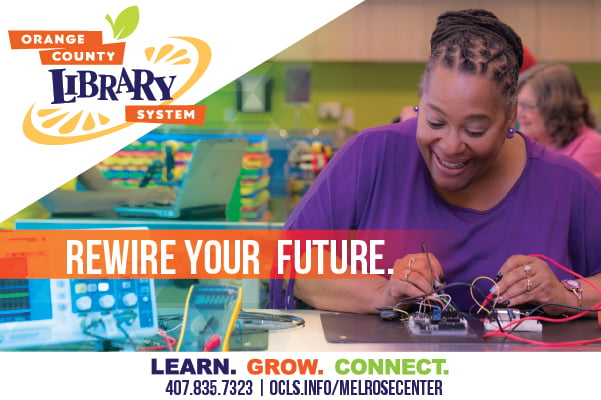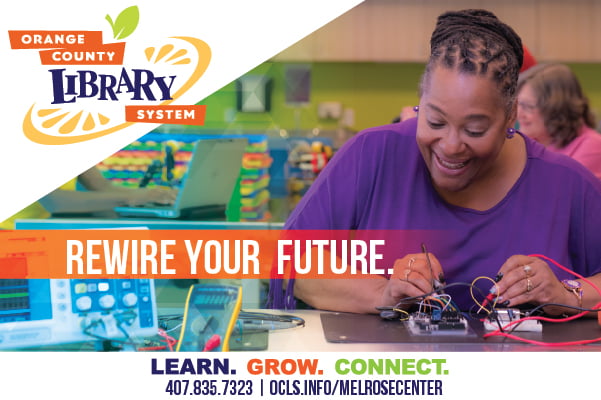 ACTIVE CLASSES
Twerk'd Out Experience
Mondays, 8:30pm
DGBEK Studios
Dance and let loose in this fun class.
$10
Lightsaber Fitness
Wednesdays, 7:30pm
Studio K
Using a lightsaber, our instructor will lead you through a class like none other merging fight choreography, toning and cardio techniques. Please bring your own lightsaber if you have it but if not, one will be provided!
$10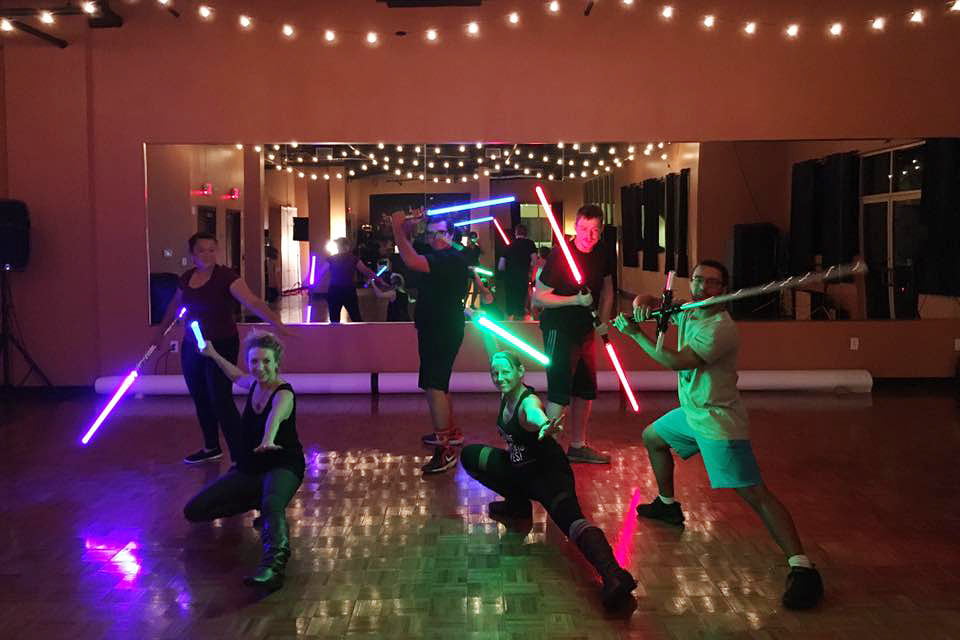 Hip Hop for Beginners
Thursdays, 7pm
DGBEK Studios
Learn a choreographed dance to the latest hits and get in a great workout.
$10
Goat Yoga
Saturday, January 4, 11am
YogaMix Orlando
Goat Yoga allows us to let our guards down. You will disconnect from day to day stress, petting & playing with our 4 legged friends. Dancing Moon staff will ensure each participant gets plenty of goat time & pics.
$36
BeMoved Dance Class
Wednesday, January 8, 7pm
Orlando Ballet School
BeMoved is all about experiencing the joy of dance. Using breath and choreographed movement, students activate core strength and balance while improving flexibility and coordination leaving the students feeling rejuvenated.
*Check out the full list of weekly classes offered by Orlando Ballet, including Yogalates, Barre Fitness and more.
$15
Vibe High Yoga + Soundhealing
Friday, January 10, 7:30pm
YogaMix Orlando
Yoga Teacher Asatta Jones will guide you through a Lunar Yoga flow that invites you to surrender to the moon's soothing lunar energy as Soundstress Sara Berlin plays crystal singing bowls.
$10
Yoga Under the Stars & More
Friday, January 17, 7pm
Orlando Brewing
1 pint of beer + 1 hour of all-levels yoga taught by Sarah Burnett, aka ACROSARAH.
$12 in advance; $14 walk in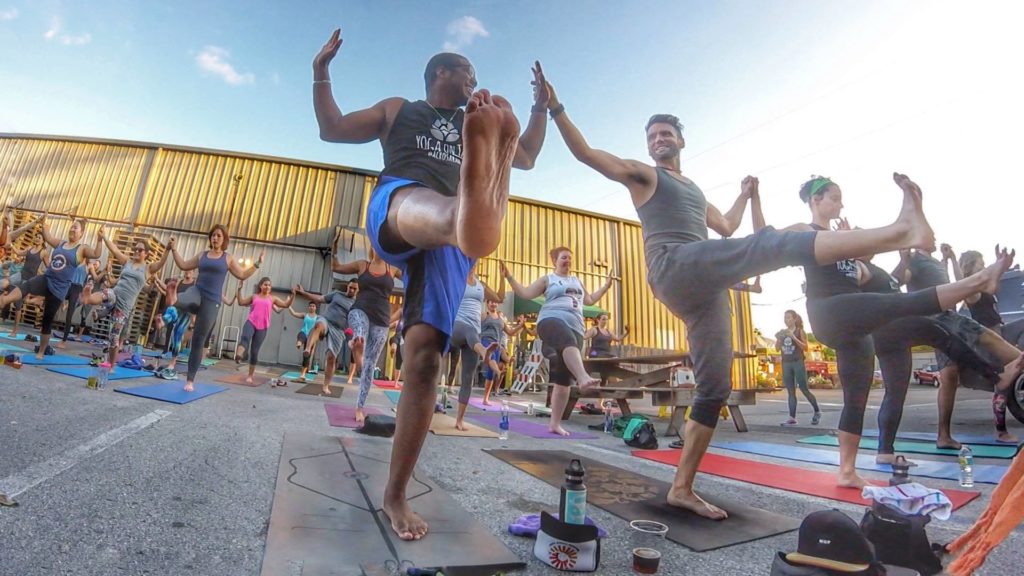 Twerkshop "Nails, Hair, Hips, Heels" Choreography
Saturday, January 18, 1-4pm
YogaMix Orlando
Learn twerk and strutting techniques, tips, have fun, burn calories, and tone your legs, abs, and booty all at once by learning a full choreography to "Nails, Hair, Hips, Heels – Remix" by Todrick Hall & Ciara!
$40 before January 11
Retro Hula Choreography
Sunday, January 26, 1pm
YogaMix Orlando
Channel your inner pin-up and learn a fun retro hula choreography to Elvis Presley's "Rock-A-Hula Baby."
$40
Britney Spears Music Video Workshop
Friday, January 31, 7:30pm
Studio K
Join Tercilla Wright as she takes you back in time with your favorite pop star to learn Music Video Choreography to your favorite Britney hits!
$15
COOKING + DRINK CLASSES
Bacon Brunch
Wednesday, January 8, 6pm
Publix Aprons Cooking School – Dr. Phillips
Do you love bacon? Do you love brunch? We have the perfect menu for you then.
$45
Amazing Vegetarian
Wednesday, January 8, 6:30pm
Truffles and Trifles
Learn how to bring more plant based options into your diet.
$58
Couple's Cooking: Great Seafood from Home
Friday, January 10, 6pm
Publix Aprons Cooking School – Dr. Phillips
Creating great seafood dishes at home is easier than you think, and in this class we'll show you how.
$100
Pasta Making Workshop
Saturday, January 11, 10am
Publix Aprons Cooking School – Dr. Phillips
Our chefs walk you through pasta dough making and shaping, and the perfect ways to showcase your handiwork in this involved class.
$60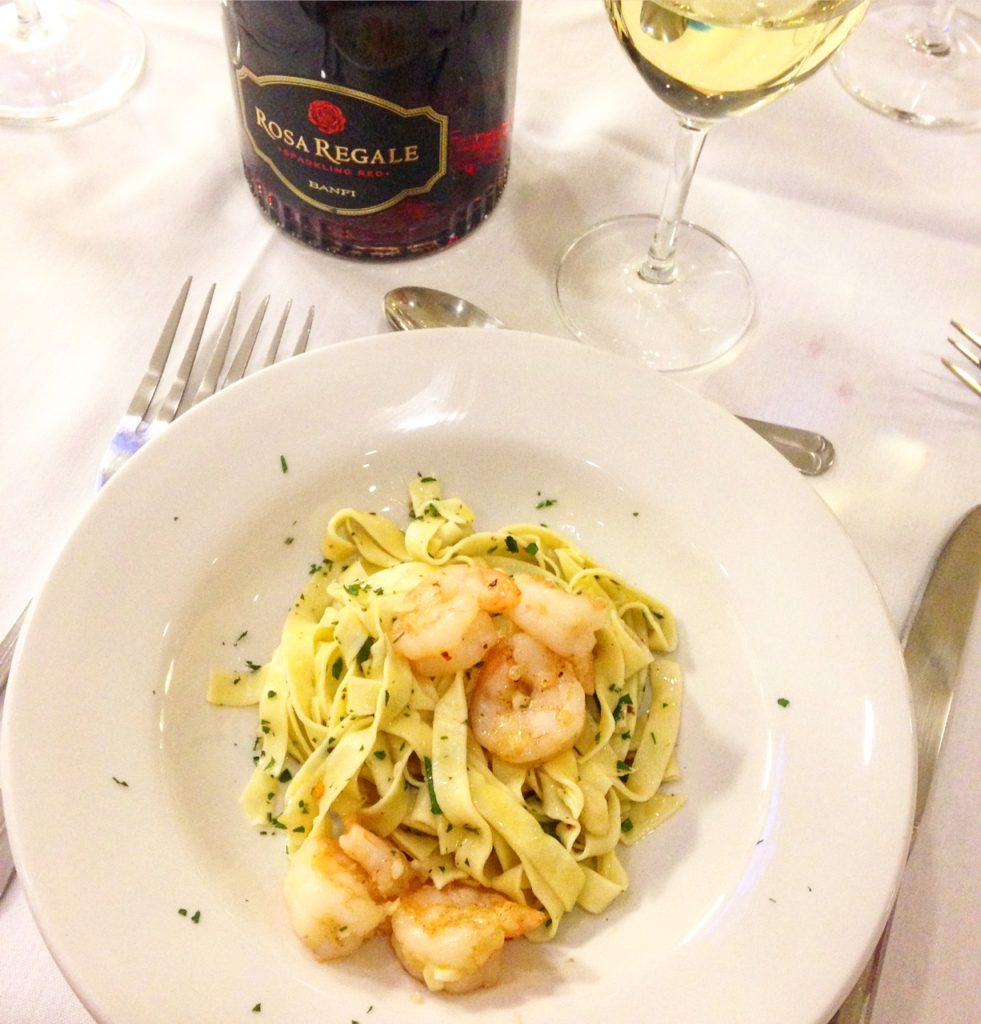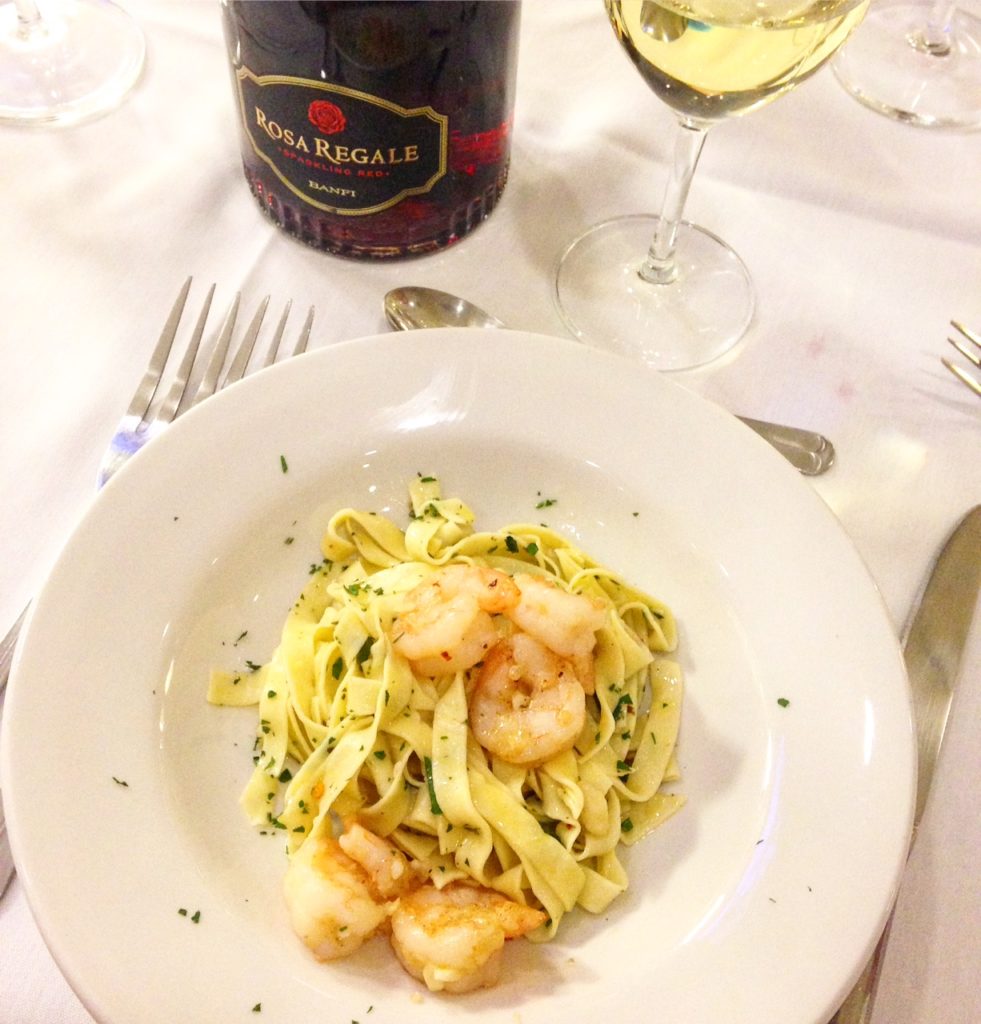 Better Choices for the New Year
Monday, January 13, 6pm
Publix Aprons Cooking School – Winter Park
Bring in the new year with these tasty recipes that you can truly enjoy without sacrificing the flavors you like.
$50
Cuisine Corner: Taglish Filipino-American Fare
Monday, January 13, 6:30pm
Orlando Public Library
Chef Mike from Taglish, a new Filipino restaurant, shows you how he combines Filipino delicacies with American classics.
FREE with your OCLS card
Detox Without Deprivation: FitLiving Eats Plant-Based Cooking Class
Thursday, January 16, 6pm
210 N. Park Avenue, Winter Park
Kickstart the New Year with a natural detox that nourishes and satisfies the body.
$90
Culinary Curiosity
Friday, January 16, 6pm
Edible Education Experience
Learn tips and tricks for meal prepping.
$50
A Celebration of Citrus: Vibrant Seasonal Recipes
Saturday, January 18, 11am
Leu Gardens
In this class, we'll prepare a luscious assortment of citrus-forward recipes from around the globe where the fruits take center stage. Plus, we'll sip on homemade citrus-infused sodas while we cook.
$65
Low Country Cooking
Tuesday, January 21, 6:30pm
Truffles and Trifles
What do you know about Southern food? Take a trip from Charleston to Savannah for all the savory treats found there.
$60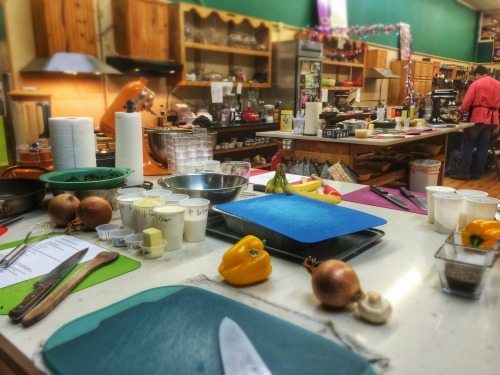 Cuisine Corner: Dandelion Community Cafe
Thursday, January 23, 6:30pm
Orlando Public Library
Chefs from Dandelion Community Cafe show you how to make vegan dishes for those who want to make more conscious decisions in the new year. Sample delicious dishes that will help you not miss meat!
FREE with your OCLS card
Wine and Dine: France
Friday, January 24, 6:30pm
Publix Aprons Cooking School – Winter Park
On this night we'll pair some of our favorite French foods with some outstanding wines from the various regions of France.
$55
Pressure Cooker Meals
Saturday, January 26, 5pm
The Ancient Olive
This is a demonstration-style class. In this class, I will teach you to use your electric pressure cooker to make dinner easy.
$60
Easy Weeknight Creole
Monday, January 27, 6pm
Publix Aprons Cooking School – Winter Park
Travel down to the bayou for some simplified, but delicious, Cajun classics.
$40
Sushi 101
Tuesday, January 28, 6pm
Publix Aprons Cooking School – Winter Park
Learn the basics of making perfectly seasoned sushi rice, forming sushi rolls and nigiri using all the classic sushi ingredients like nori, wasabi, sushi rice, and pickled ginger.
$50
California Evening with Wine
Tuesday, January 28, 6:30pm
Truffles & Trifles
$60
Chef Night with Hunger Street Tacos
Wednesday, January 29, 6pm
Edible Education Experience
Inspired by the street vendors and home cooks of Mexico, Chefs David and Joseph Creech of Hunger Street Catering and Hunger Street Tacos will bring their unique fresh creations to the table.
$75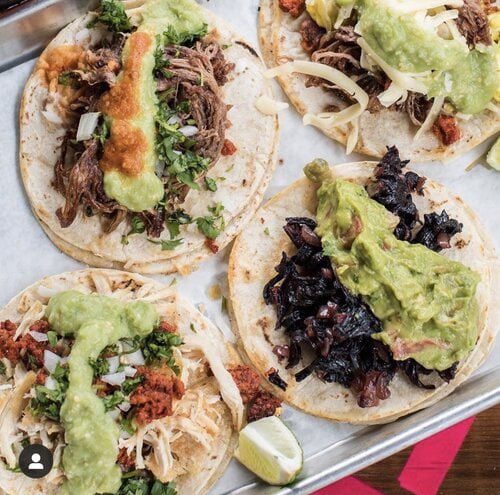 Chinese Dim Sum
Wednesday, January 29, 6:30pm
Truffles & Trifles
$59
Frugal Feasts
Thursday, January 30, 5pm
Orlando Public Library
Learn to make cheap, healthy, and filling meals for your family.
Free with your OCLS card
Check out our guide to where to take a cooking class in Orlando for even more ideas.
ART CLASSES
No Excuses! Parents' Date Night & Kids Dance Night
Fridays at 6pm
Super Awesome Cool Pottery
Kids in grades K to 6th enjoy dance, acro, arts/crafts, pizza and drink downstairs at Applause Dance while parents experience Date Night at Super Awesome Cool Pottery! Take the Potter's Wheel Class or purchase pottery to paint.
$40/adult ($13 per child)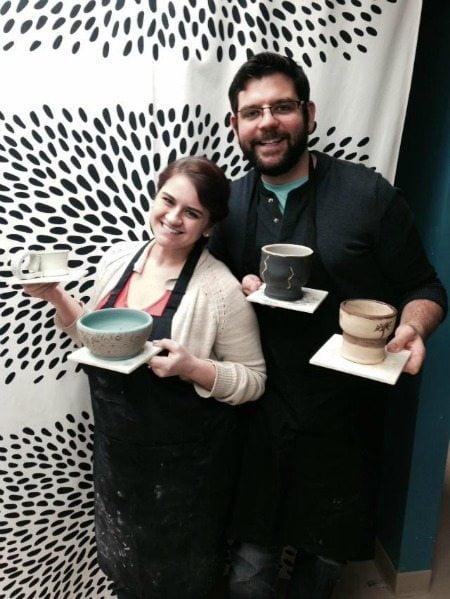 Date Night Ceramics
Friday, January 3, 7pm
Crealde School of Art
Ceramics artist and your host for the evening, Jesus Minguez will walk you and your partner through clay projects that will make a fantastic date night.
$120 per couple
Glass Fusing Workshop
Fridays in January, 10am
FACTUR
During the class you will create a glass sushi plate in your choice of colors.
$65
Pick Your Project Workshop
Thursday, January 6, 6:30pm
Board and Brush Sanford
Join thispopular DIY workshop and create your own unique wood sign!
$68
Macrame Jewelry
Sunday, January 12, 12pm
Maitland Art Center
Macramé three different pieces of jewelry to keep or share!
$45
Painting Nature on "Yupo" with Alcohol Ink
Sunday, January 12, 1:30pm
Leu Gardens
In this 2-1/2-hour class, you will learn to create brilliant and beautiful works of art using alcohol ink on "Yupo" brand paper.
$90
Dirty Pour Project
Sunday, January 26, 2pm
Orlando Brewing
This is your chance to create unique one of kind incredibly beautiful works of art, with a little help and know how! Of course nothing gets the creative juices flowing like a beer or two, don't worry we've got wine too!
$55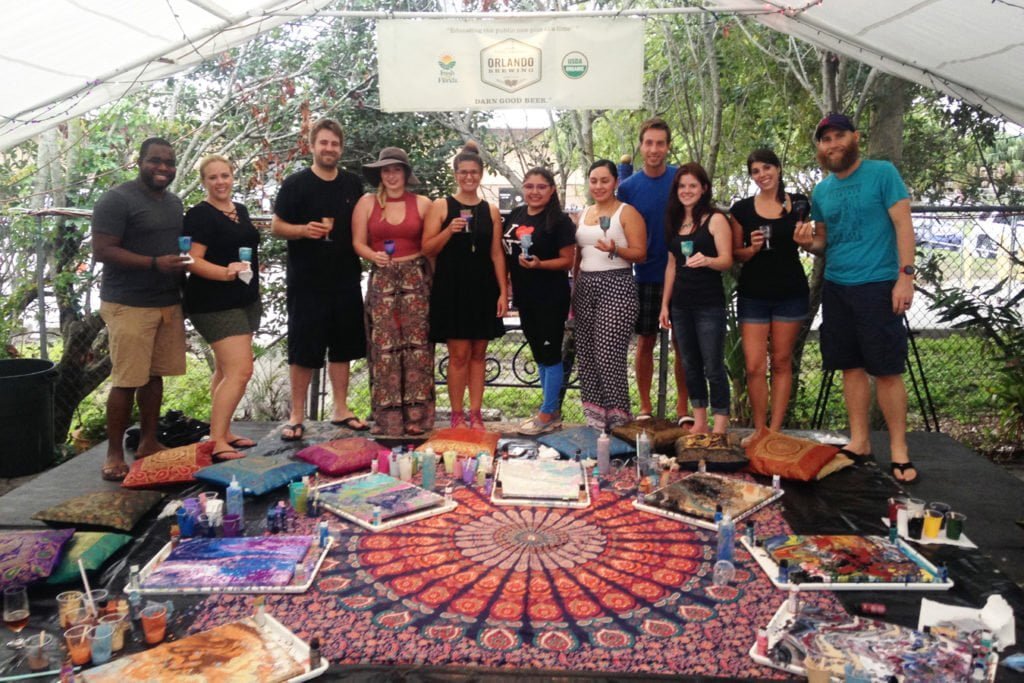 Inspiration Bracelet Workshop
January 27-30
Driftwood Market – Winter Garden
Use freshwater pearls to create a beautiful bracelet. Add an inspirational pewter bar to make a personal statement.
$25
Art Night Out: Distortion Painting with Maria Coville
Wednesday, January 29, 6pm
Orlando Museum of Art
Working from a photo or your imagination, you will be guided through the process of distorting an image and turning it into a unique masterpiece. You are encouraged to bring copies of an image from which to work as you reimagine its possibilities—warping it as if looking through a fisheye lens, ripples of water, or a shattered mirror.
$30
OTHER CLASSES + WORKSHOPS
Vision Boarding Workshop
Saturday, January 1, 6pm
Studio K
This year, for 2020 the vision is clear – it's going to be the best year yet, and for only $20 in 2020, you get a spot in Kristin's session, plus all board materials!
$20
Improv Workshop
Sunday, January 5, 1pm (also Monday, January 6, 7pm)
SAK Comedy Lab
Join us for two hours of group games and see how fun improv is for yourself! New students only.
FREE
Essential Oils 101
Saturday, January 11, 9:30am
Leu Gardens
Join us for this fun, interactive class on understanding what essential oils are, how they work and their plethora of benefits for physical, mental and emotional health needs
$40
New Year, New Headshot Social
Thursday, January 16, 6:30pm
Talking Head Studio
This event gives us all an excuse to look our best, get together over drinks and take photos of ourselves for professional reasons. It's time to look your best, grab a drink and show us your best angle!
$20
Monday Night Masterclass
Mondays, January 20 – February 10, 2020 (4 sessions)
Garden Theatre
Develop your audition material/performance by incorporating feedback from casting professionals in the theatre/entertainment/theme park industry. The class will focus on a variety of audition topics including monologues, musical theatre, cold-read, and more.
$140 for series
Know of an awesome class we missed? Share it in the comments!