SPONSORED — It's social, it's science, and it's 21 and up! Orlando Science Center is reserved strictly for adults at Science Night Live featuring Otronicon from 8-11:30pm on Saturday, January 18, 2020.
Science Night Live is your ticket to experience everything you love about Otronicon–without the kids! Explore four floors of Otronicon exhibitors and programming, watch live shows, conduct your own mad-scientist experiments, play retro video games and compete in competitions, learn about various STEM careers, test your knowledge in Science Trivia and so much more. Food and adult beverages will be available for purchase throughout the evening.
Otronicon is Orlando Science Center's largest annual event featuring innovations in augmented, virtual and mixed reality; partners like Lockheed Martin and Walt Disney World Resort; presentations and workshops and more. Don't miss your chance to see it for yourself without any kids in sight!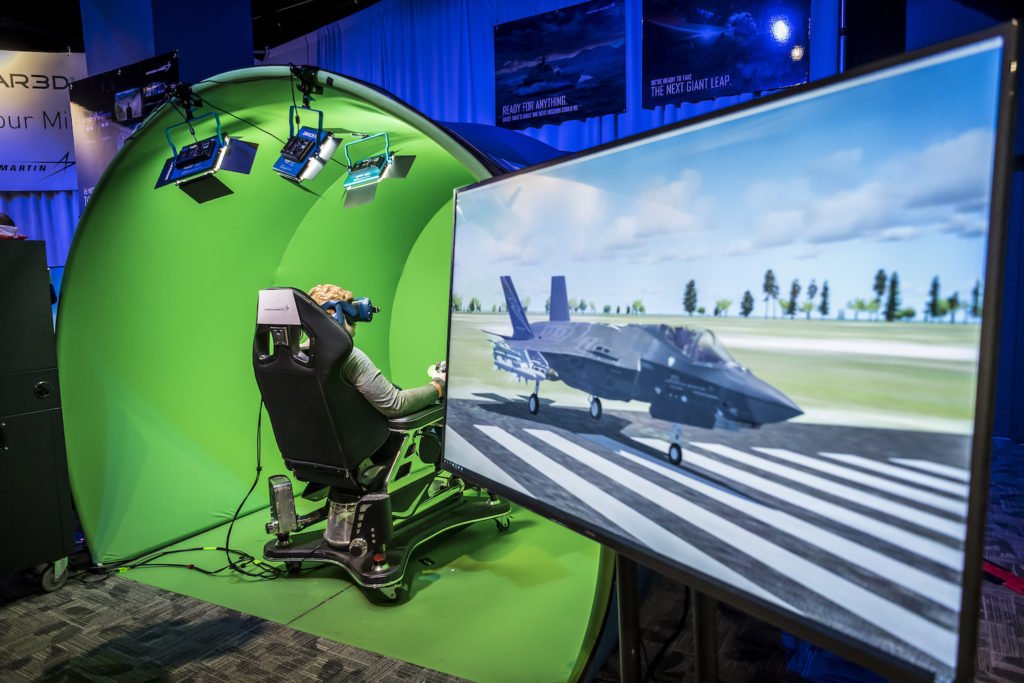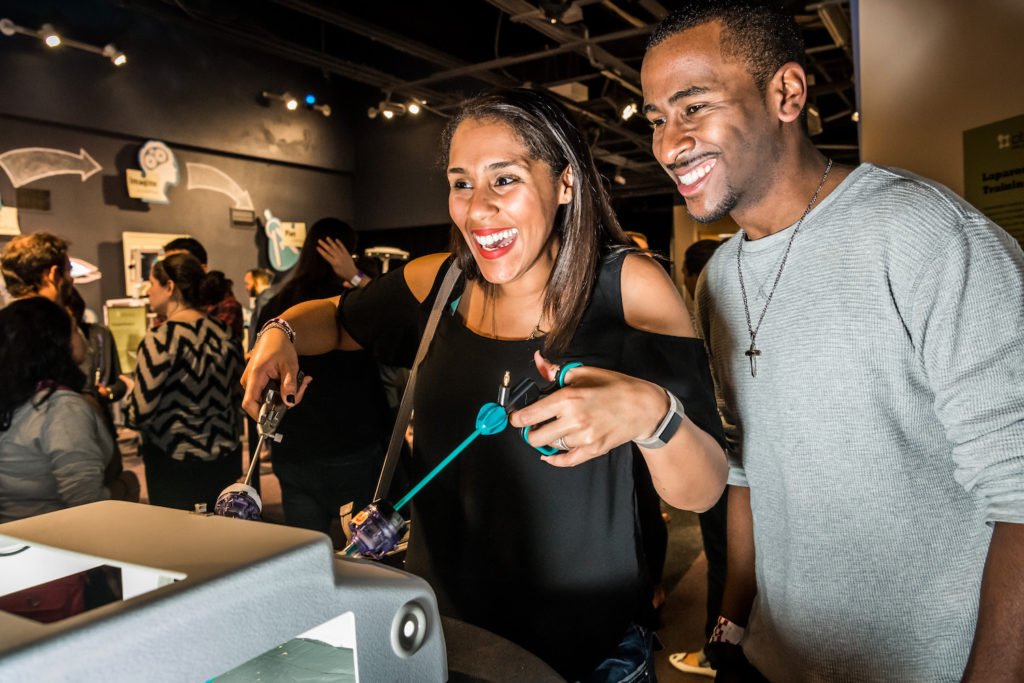 Guest Speaker: Kate Edwards
Learn about the little-known field of culturalization and how it can assist game creators with building better worlds that account for a wider range of cultural and environmental aspects.
Kate Edwards is the Executive Director of the Global Game Jam, as well as the CEO and principal consultant of Geogrify, a consultancy which pioneered content culturalization. She is also a Board Member of Take This and is the former Executive Director of the International Game Developers Association (IGDA) from 2012 to 2017. Following 13 years at Microsoft, she has consulted on many game and non-game projects for BioWare, Google, Amazon, Facebook, and many other companies.
Workshops + Programs
Besides full exhibit access and the guest presentation, your ticket also includes stargazing on the terrace (weather permitting), Science Trivia, interactive shows, hands-on workshops at The Hive: A Makerspace, experiments in Dr. Dare's Lab and more.
Tesla Coil Show
At the Tesla Coil Show, discover how a Tesla coil can be transformed into a musical instrument. Invented by Nikola Tesla in 1891, the Tesla coil revolutionized the status quo of electricity generation put forth by Thomas Edison. This live show explores the science of electricity and celebrates the innovative mind of Nikola Tesla and his Tesla coil. Explore the different types of electricity and delve into the history of the "current wars" between Nikola Tesla and Thomas Edison. You won't want to miss this electrifying experience!
Dr. Dare's Lab
Step into Dr. Dare's Lab to join Pikachu, Squirtle, Bulbasaur, Charizard, and more as you become a Pokémon Professor and research the science behind some of your favorite Pokémon with seven unique experiments!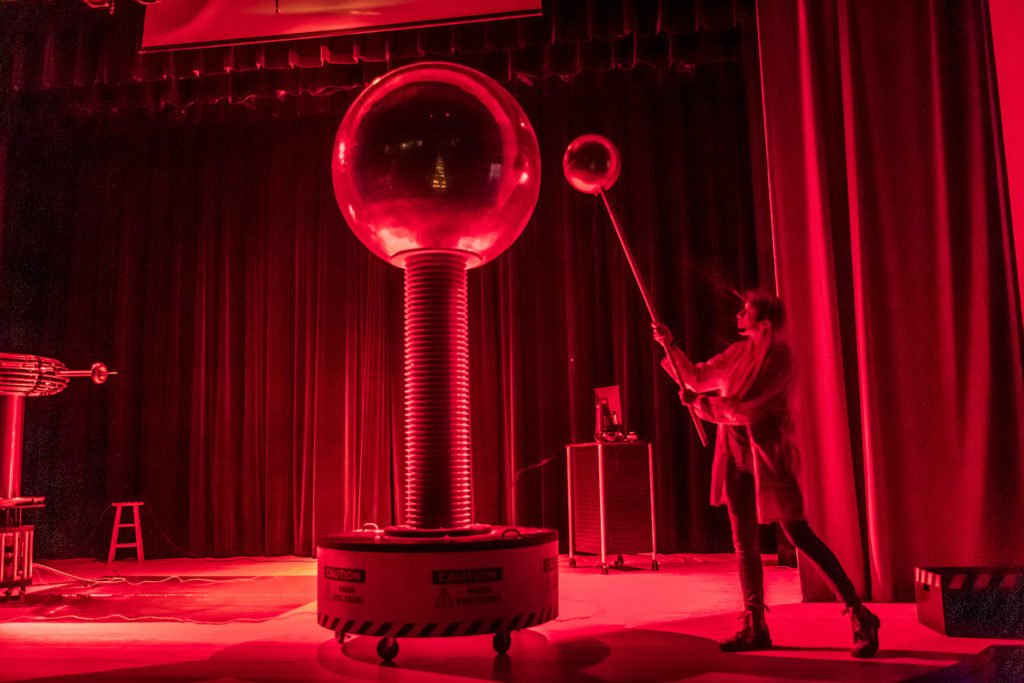 Tickets + Details
Tickets to Science Night Live are $16 for the general public and free for OSC members with promo code. Members must reserve their tickets online in advance. Please note that Science Night Live will require a separate event ticket and is not included with day pass admission to Otronicon.
Parking is free in the Science Center parking garage.
Science Night Live Featuring Otronicon
Saturday, January 18, 2020
8-11:30pm
Orlando Science Center
For more details and to purchase tickets, visit https://www.osc.org/visit/events/science-night-live/.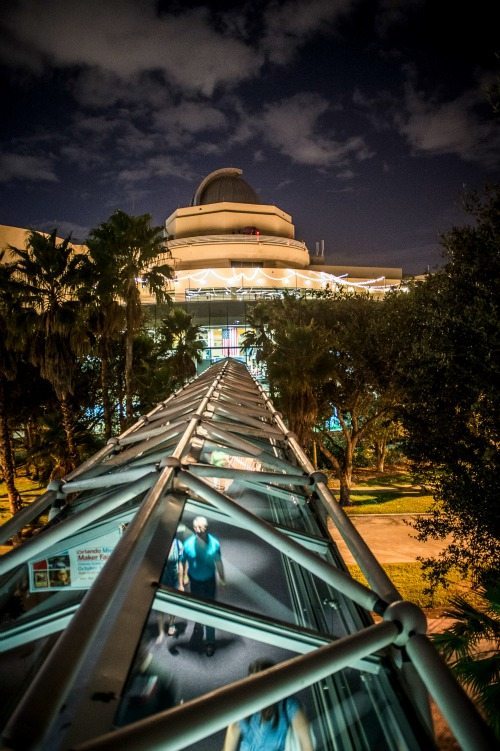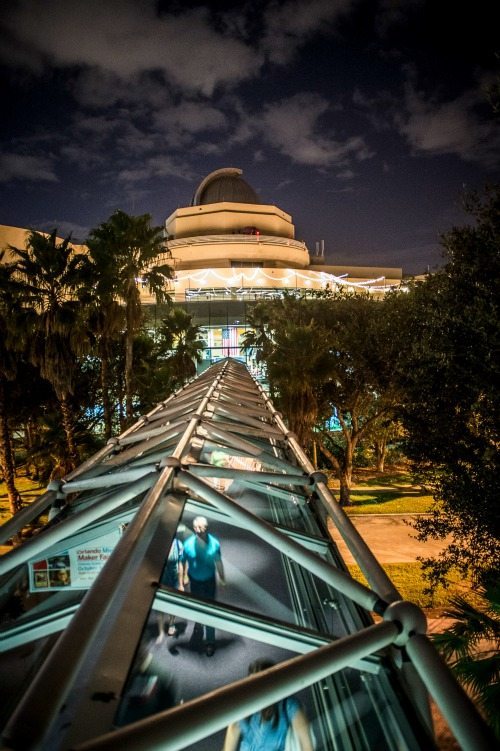 DISCLOSURE
We were compensated to write this post…
and
We are committed to providing you with valuable content that informs and inspires you…
and
We are clear that all of our content, including our sponsored content, gives value to our readers.
Our commitment as a for-profit website is to marry total transparency with superior, locally-created content. If you ever feel we fall short in that commitment, please let us know.

All images courtesy of Orlando Science Center, photos by Roberto Gonzalez