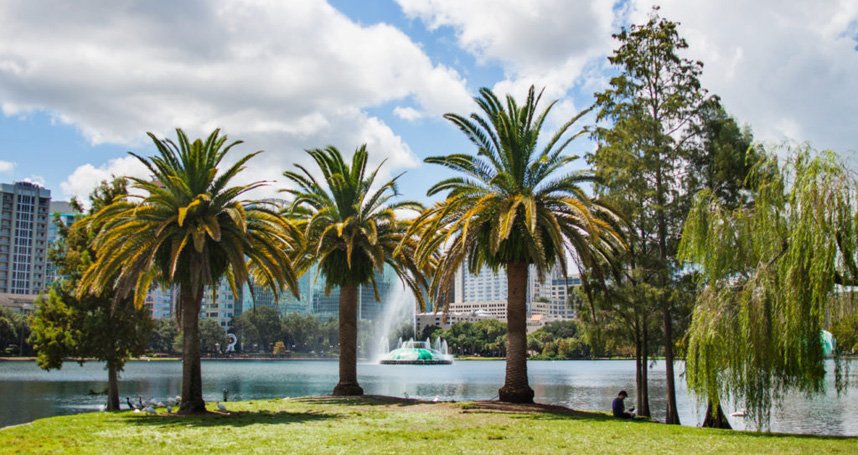 Thornton Park District hosting 1st annual all-day, beach-themed music festival featuring Sugar Ray, Eve 6 and a 150-ft long wake board track
Get ready to rock out to some of your favorite '90s bands while soaking up summertime vibes this weekend at Lake Eola Park! On Saturday, January 25 from 2-10pm, the Thornton Park District is hosting its first annual Hullabaloo, a beach bash and music festival in one.
Highlights include two sound stages featuring live performances from headliners Eve 6 and Sugar Ray as well as local bands, plus professional wake boarders performing impressive tricks all day at the Rail Jam, a 150-foot long motorized in-pool wake board track.
Other festival perks include food truck fare and adult beverages for purchase and a host of fun activities. Local bars and restaurants throughout the district will keep the party alive with live music after the festival. Bring a lawn chair and relax while listening to live music.
MUSIC LINEUP
Side Stage
3:00pm – 4:00pm: Trees of Life
4:30pm – 5:30pm: Coastal Breed
6:00pm – 7:00pm: Oklahoma Stackhouse
Main Stage
7:00pm – 8:00pm: Eve 6
8:30pm – 10:00pm: Sugar Ray
EVENT DETAILS
The Hullabaloo in Thornton Park
Saturday, January 25
2-10pm
Lake Eola Park
The festival is open to all ages (VIP 18+ only) and will not be pet-friendly.
Proceeds from the event will benefit one of our favorite local non-profit organizations, Second Harvest Food Bank of Central Florida.
TICKETS
Tickets are $10 in advance/$15 at the door. Attendance is free for first responders and active and retired military personnel with valid ID.
Advanced VIP Tickets are $75 in advance and $100 the day of the festival. VIP Includes:
Private area by Main Stage
Private Bar with 4 drink tickets for either Tito's, beer or wine
TPD Swag bag with Corksicle tumbler
Private bathrooms
For more details and to purchase tickets, visit https://tpdhullabaloo.eventbrite.com.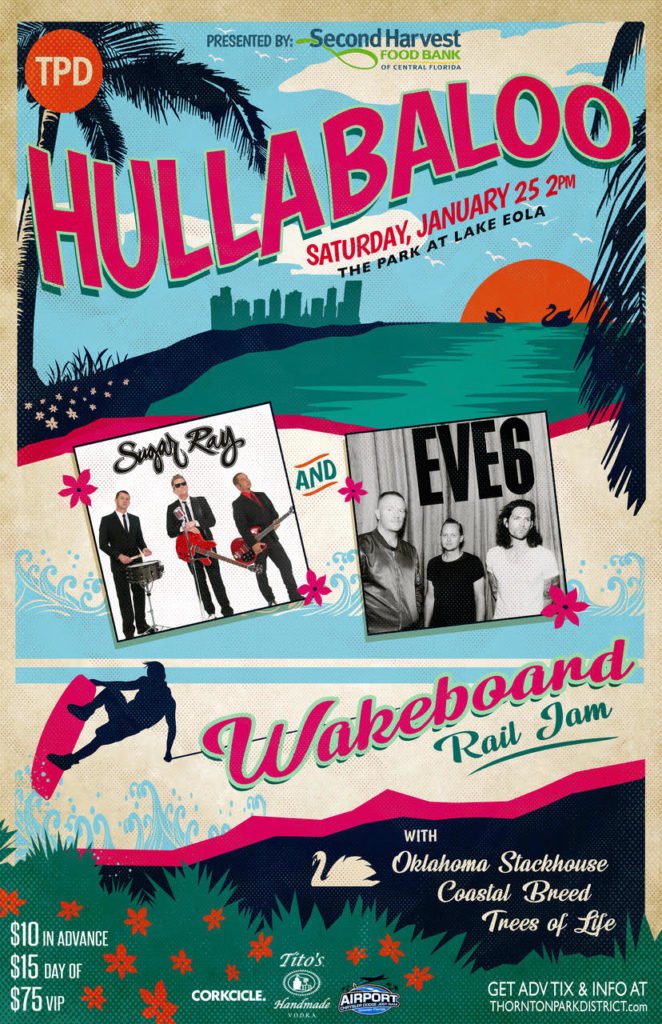 Disclosure: Thornton Park District is one of our valued advertising partners.