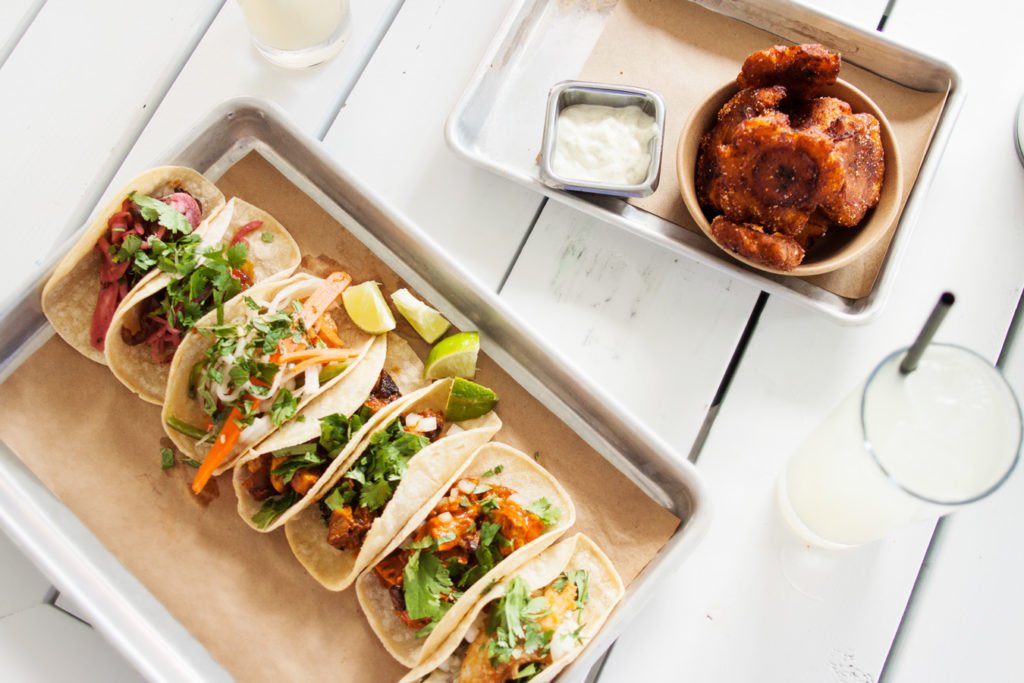 You've likely heard of the famous Restaurant Row area of Dr. Phillips – the portion of Sand Lake Road that's home to a plethora of dining options all within a mere few miles. It's also one of the best places to go for happy hour, as nearly all of the restaurants on this list feature generous happy hour offerings.
Indecisive eaters don't fret, you are bound to find your favorite date night spot on Sand Lake Road! Cuisines range from modern American to Japanese and Turkish, providing endless dining options. While there are countless eateries along Restaurant Row, we've narrowed it down to our favorite date night spots on Sand Lake Road, doing all the work for you. Explore our culinary map below to find your next date night haunt.
Seito Sushi is celebrating 20 years in business this year. Located just off Sand Lake Road (it's close enough to count!), this location is keeping things fresh by introducing a brand new HandRoll Cart happy hour feature. One of Seito's chefs rolls a cart right up to your table to prepare your handrolls. The tableside experience is interactive and provides the crispest handrolls, as handrolls are best eaten immediately after they are prepared. You can partake in the HandRoll Cart experience during happy hour, which is offered daily from 5-6:30pm. Additionally, there are four cocktails offered during happy hour for only $8 each. Executive Chef Ryne Wood has also added a number of new items to Seito's regular menu.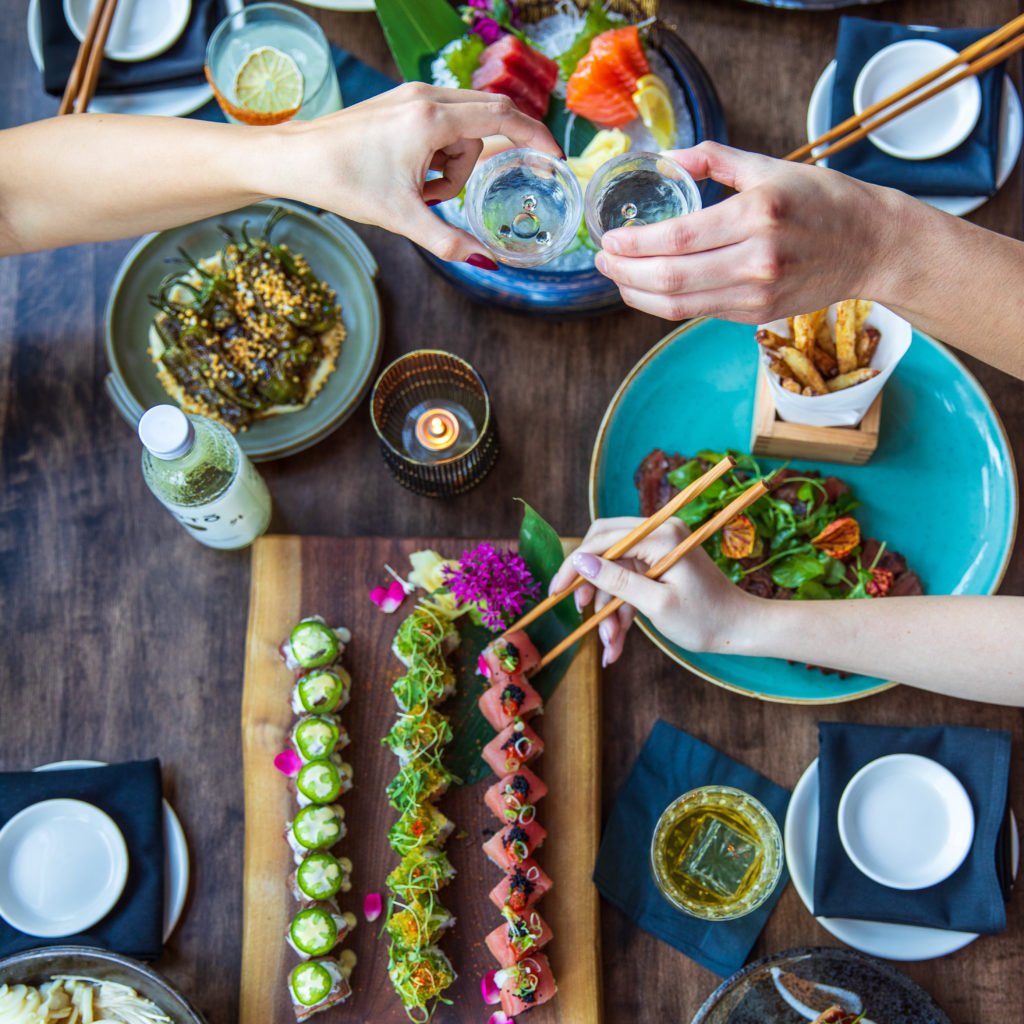 Ocean Prime – 7339 West Sand Lake Road
Boasting an extensive wine list to pair with seafood entrees or cuts of prime steak, Ocean Prime is an excellent date night option. The stylish Blue Lounge also offers specials on wine, beer, cocktails, and light bites during happy hour from 5-7pm daily. Read all about Ocean Prime's happy hour in our recap here!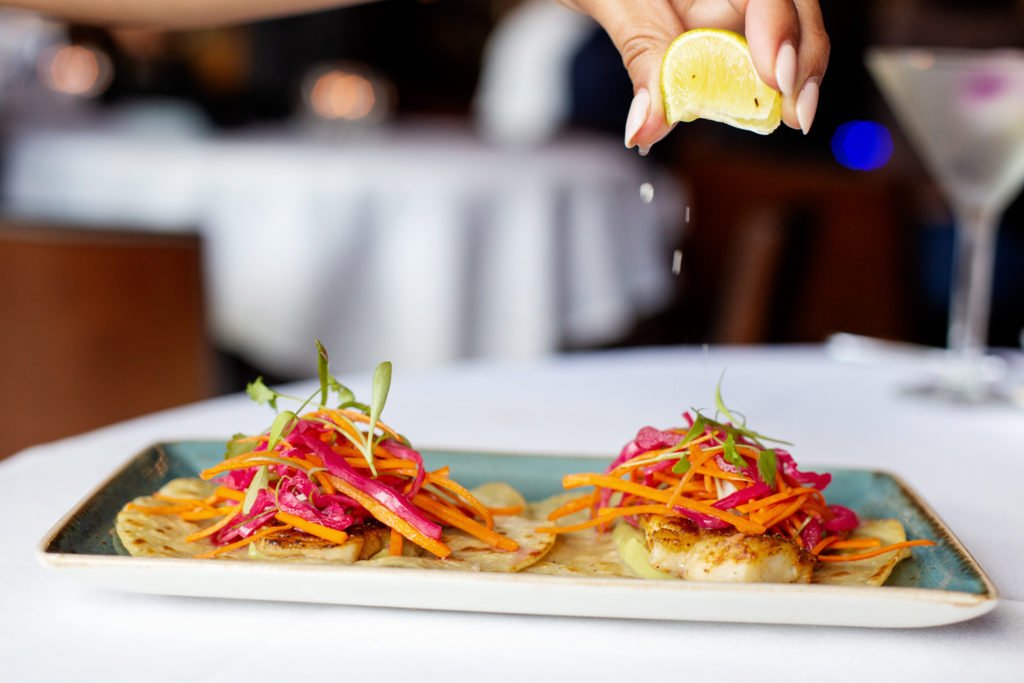 Eddie V's Prime Seafood's robust seafood menu, ambiance and live jazz every night make it a favorite among date nighters. Happy hour is offered daily from 4-7pm in the V Lounge, boasting a generous menu at special pricing. Mini Filet Sandwiches, Blackened Fish Tacos, and Parmesan Oysters are a few of the many items available under $10. In addition, enjoy a selection of wine by the glass and 5 cocktails for only $8.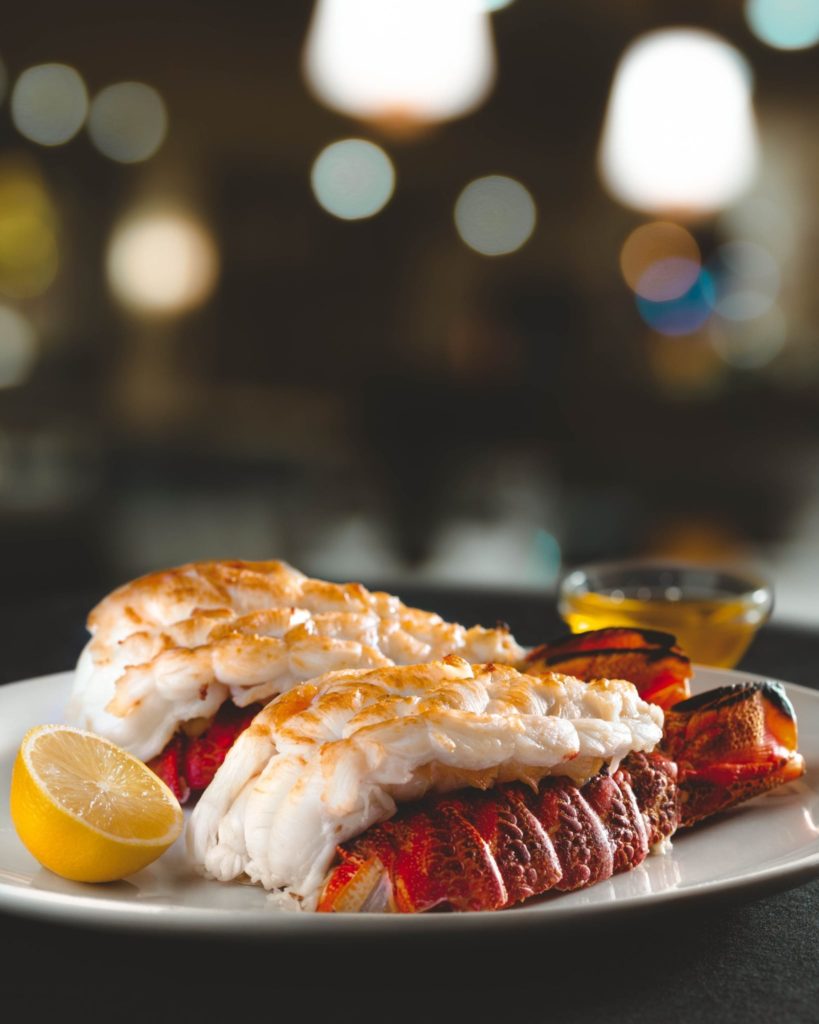 Although Ruth's Chris is a bit pricier, don't let that deter you from visiting! The well-known steak house is known for its Prime beef, seafood offerings, and hand-crafted cocktails. Additionally, you'll find Keto, Gluten-free, and Vegetarian options. For the ultimate night out, treat yourself to tickets to one of the restaurant's famed TasteMaker dinners, a series of monthly dinners pairing prestigious wine brands with Ruth's Chris cuisine.
If you're on a budget, visit during happy hour, which is offered daily from 4:30-7pm at the bar. You can select from 7 bites, 4 cocktails, 2 wine selections or beer at $9 each. Read all about Ruth's Chris Steak House's happy hour here.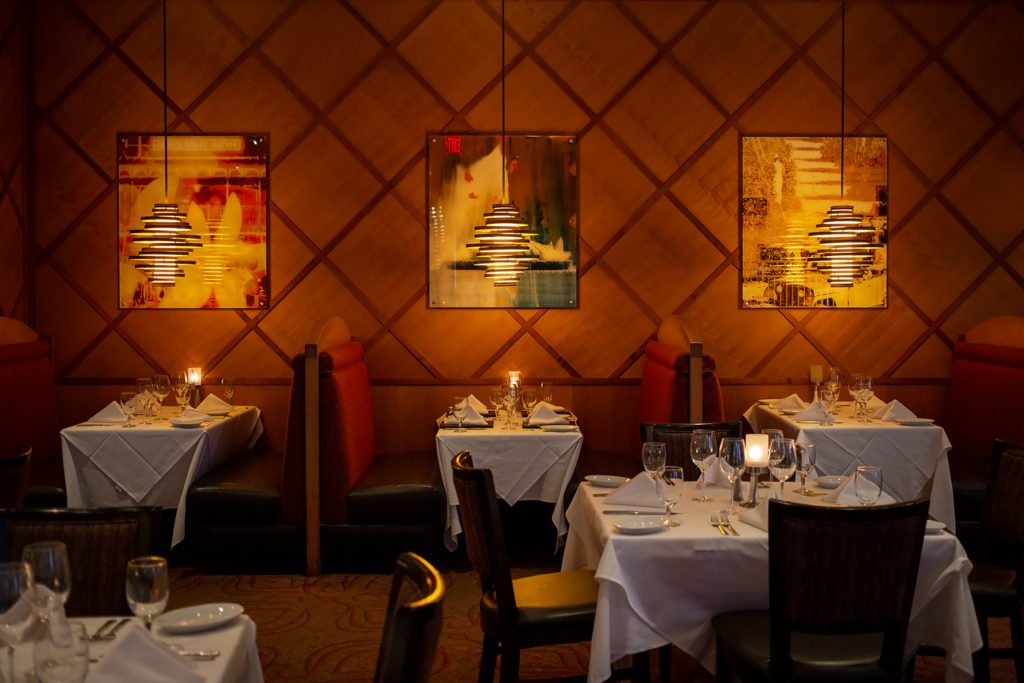 MoonFish – 7525 W Sand Lake Rd
A focus on boat-to-grill seafood and farm-to-table ingredients, plus a beautiful aquarium serving as the bar's backdrop, make MoonFish distinct from other Restaurant Row eateries. Add to that a diverse menu and an array of craft cocktails and you've nailed date night. Dishes cover everything from Hawaiian Chicken Breast to Grouper MeuniÈre and Center Cut Filet Mignon. Not to mention you can partake in happy hour daily from 4:30-6:30pm at the bar!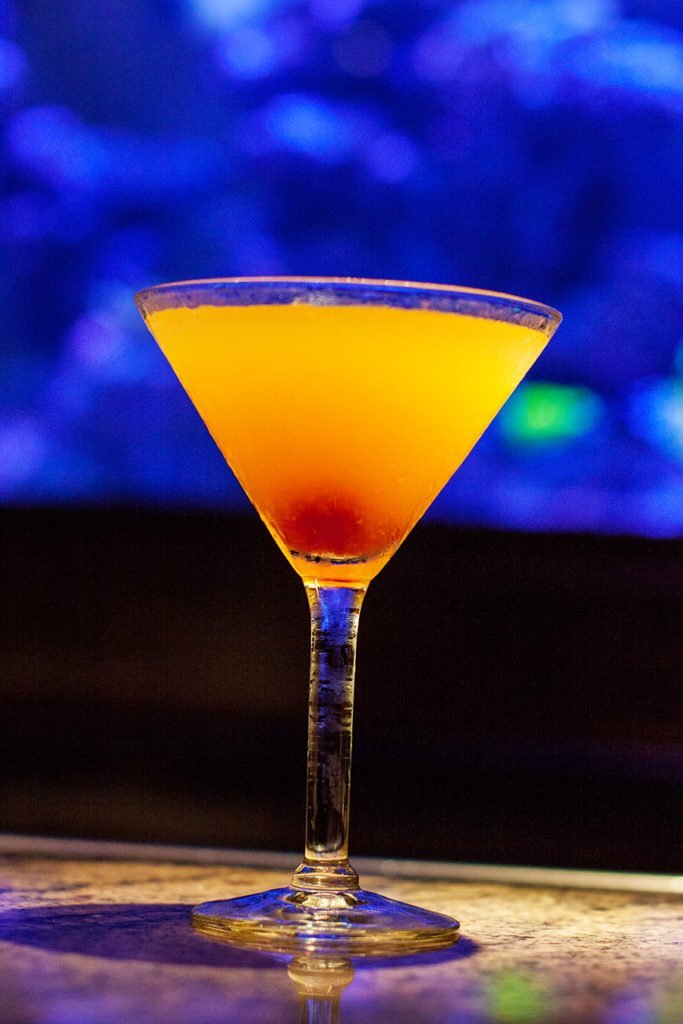 Fine dining always makes you feel special. When you enter Vines Grille & Wine Bar, you'll feel like the most important couple in the world thanks to their award-winning service and menu. You can enjoy happy hour daily from 4-7pm with a menu that boasts ½ price on 30+ premium wines and champagnes by the glass, $6 well cocktails, $7 martinis, and $8 craft cocktails. They also have a happy hour food menu featuring parmesan truffle fries, a cheese & fruit plate, beef sliders, and more. When you want a meal that's more filling, grab the dinner menu and decide between steak and seafood selections all while enjoying the atmosphere with live music.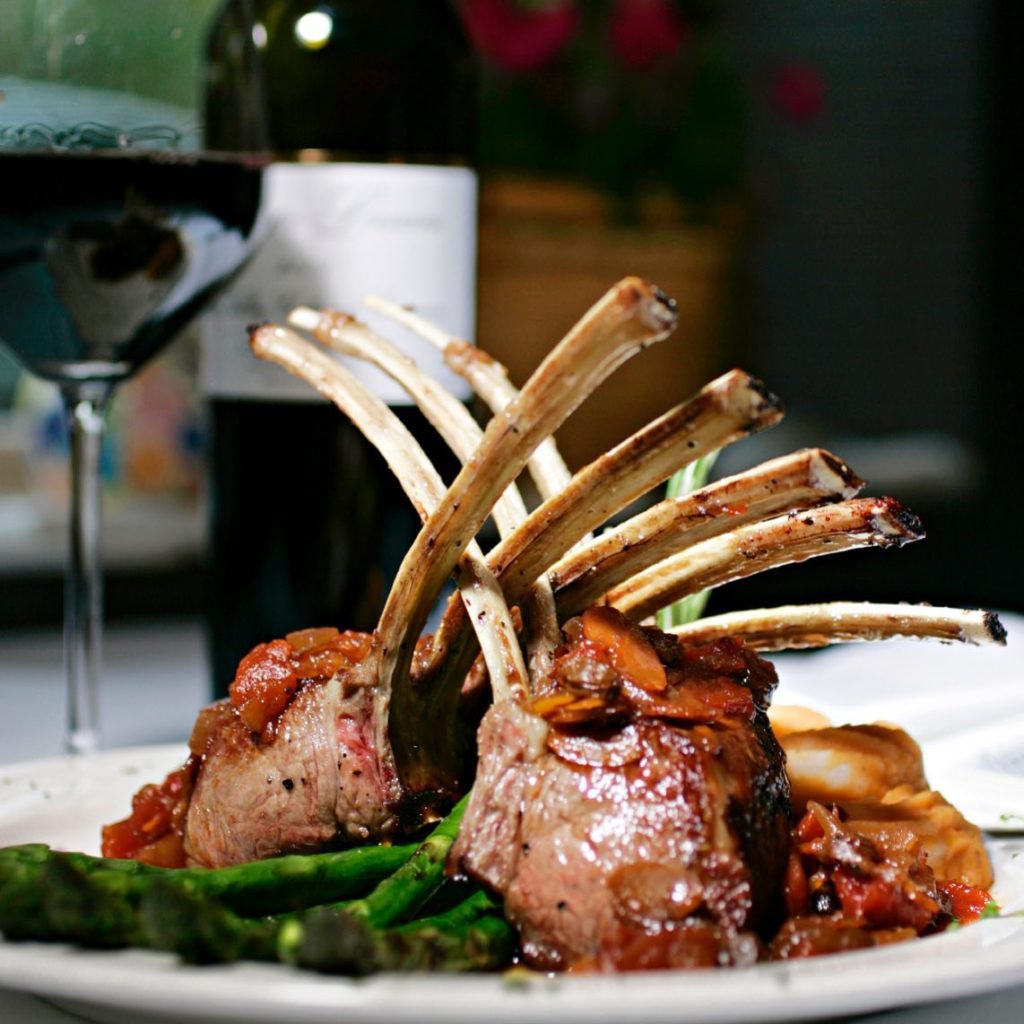 To the people who invented fondue, we sincerely thank you for this amazing method of dining. For an experience that you won't soon forget, The Melting Pot Orlando offers you the ability to have dinner with a twist as you dip your favorite breads and vegetables into your choice of cheese fondue. There are 8 cheese fondue varieties including Bacon & Brie and Loaded Baked Potato Cheddar. Hopefully, you'll save room for dessert so you can dip your favorite fruits into the luxurious chocolate fondue! There are also 8 variations including Bananas Foster and Caramel Toffee Crunch, or you can create your own. For a budget-friendly option, visit during happy hour (offered Monday-Friday from 5-7pm at the bar) and indulge in cheese, chocolate and salad for only $19/person. Read all about The Melting Pot's happy hour here.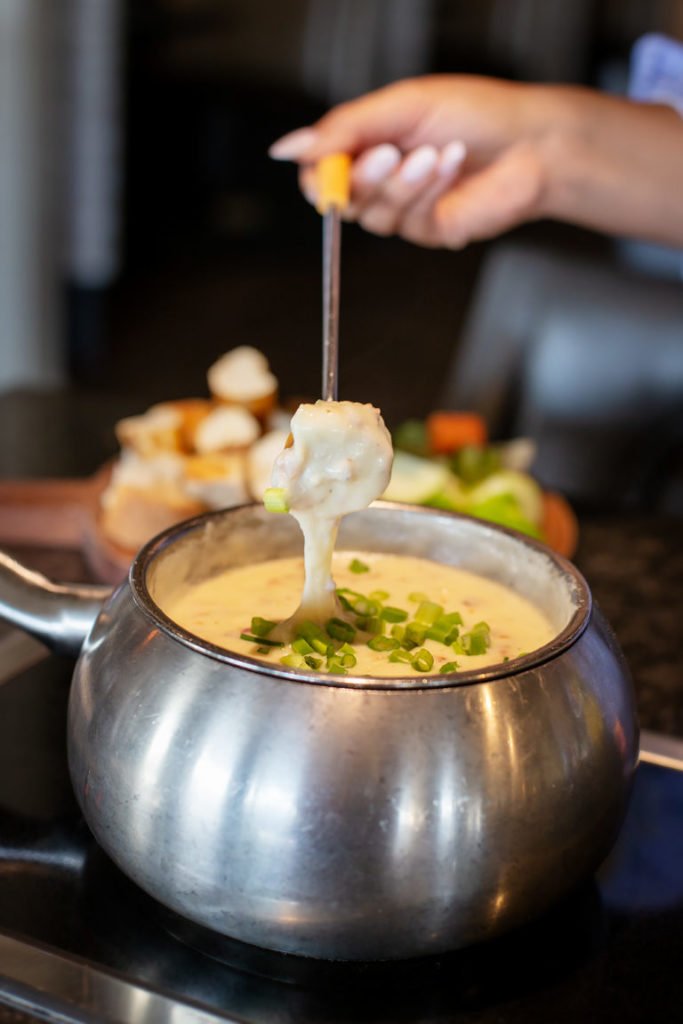 The Whiskey – 7563 West Sand Lake Road
When you're in the mood for a hard drink and a burger, The Whiskey provides the perfect atmosphere for satisfying these desires. Aptly named The Whiskey, the bar boasts over 200 types of whiskey, bourbon, scotch, & rye (and also 21 Irish whiskeys approved by my Irish descendant husband). Take advantage of happy hour every Monday-Friday from 4-7pm and grab one of their signature burgers. They were voted Best Burger in Orlando in Scott Joseph's Foodster Awards.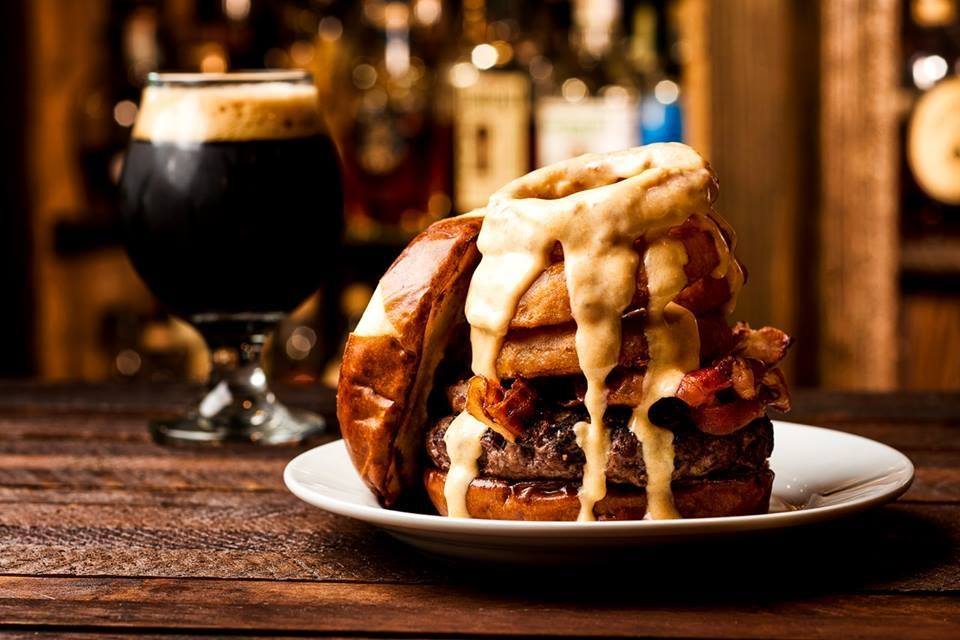 Seasons 52 – 7700 Sand Lake Road
Seasonal cooking. 52 glasses of wine by the glass, and the most heavenly mini indulgence desserts! The Sand Lake location of Seasons 52 boasts a spacious and bright dining room with an enclosed dining area overlooking a lake. Keep your eyes out for specialty seasonal pairing menus. This is also a great place to take your favorite vegan or vegetarian. Happy hour takes place Monday-Friday from 3-6:30pm and includes a variety of $5 small plates, $6 wines and cocktails, and a $12 flatbread and glass of wine combo.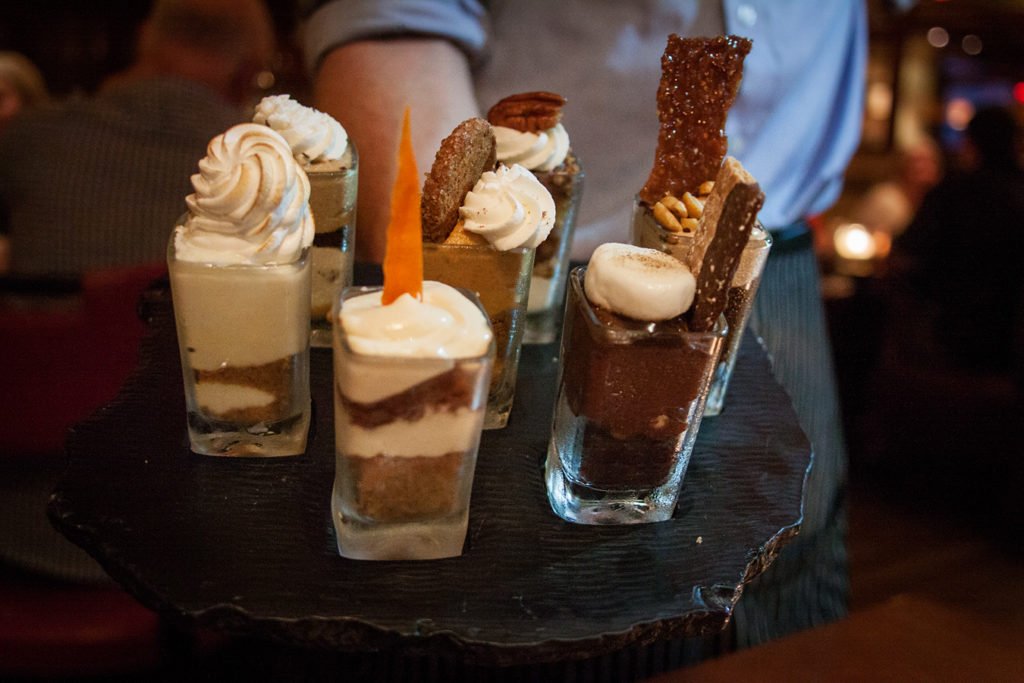 Bartaco – 7600 Dr. Phillips Blvd #28
Transporting you to a West Coast-style eatery, bartaco makes you forget you are still in Orlando. The tacos are obviously the star of the show, and the menu features 12 for you to choose from. The tacos are on the small side, so order a few and dig in! I can vouch for the glazed pork belly taco being incredible, and those wanting meatless options can opt for the cauliflower and crispy brussels sprouts tacos. Coupled with a side of plantains or guac, be sure to sit on the gorgeous patio and enjoy your meal al fresco. You'll also find 12 cocktails, an extensive tequila list, local beer, wine, and house-made aguas frescas to wet your whistle. Follow it up with a scoop (or two) of gelato from La Carraia next door.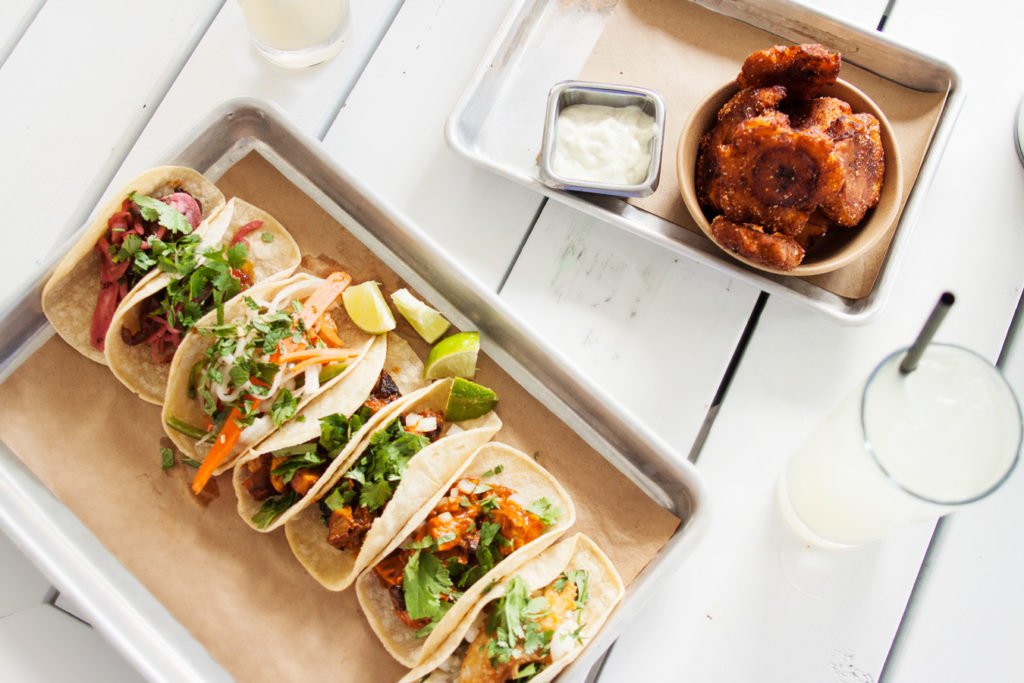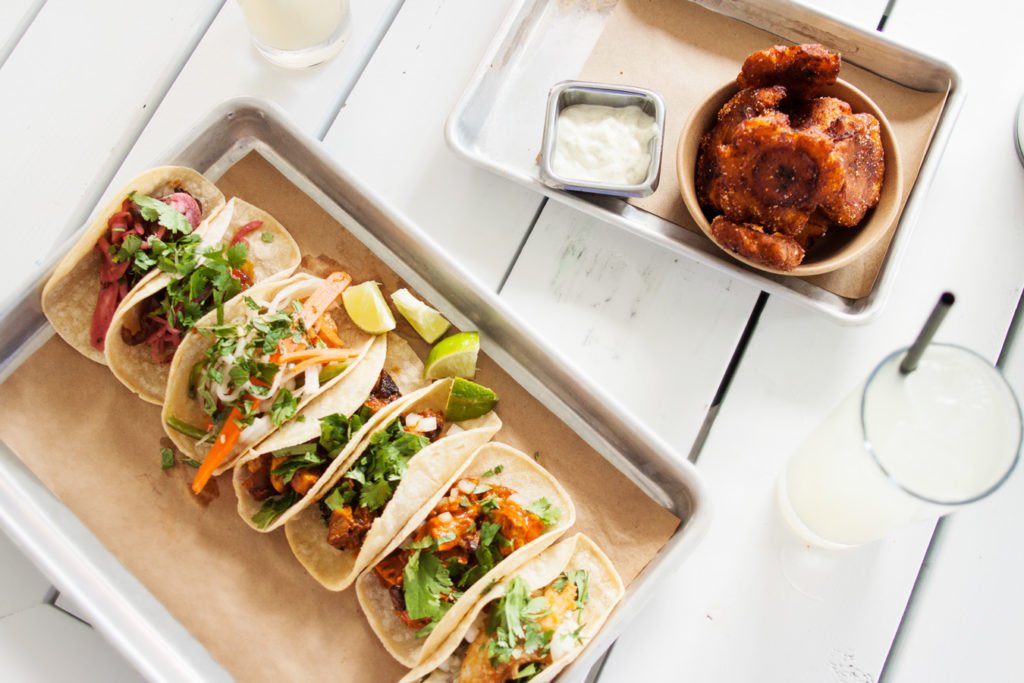 One of the many pros to dining on Sand Lake Road is the variety of cuisines in which you can indulge. Bosphorous serves authentic Turkish fare featuring fresh Halal meats and imports ingredients from Turkey for their dishes. An order of the Lavas bread is a must for any meal at Bosphorous, the hardest part being not ordering two! Dishes include the popular Chicken Adana Kebap, Lamb Shanks, and the Mixed Grill for Two. In addition, the majority of the menu is gluten friendly. For dessert, be sure to order the Chocolate Hazelnut Baklava, topped with luscious dark chocolate from Peterbrooke Chocolatier of Winter Park.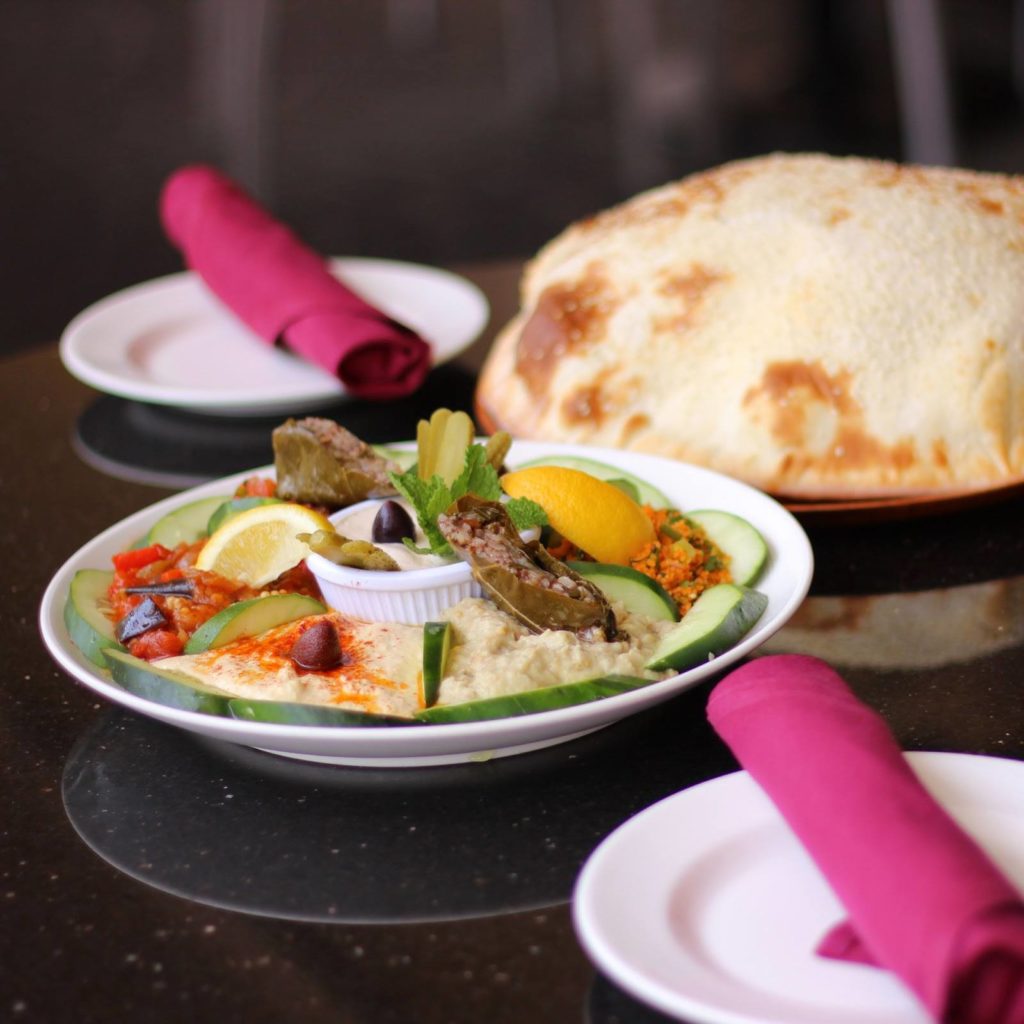 While not a traditional restaurant, Publix Aprons Cooking School offers hands-on couples cooking classes ideal for an out of the ordinary date night. Class topics vary, including Italian cuisine, Bacon Brunch, Cast Iron Baking, and Surf & Turf. Be sure to plan ahead to guarantee availability as couples cooking classes fill up very quickly. Most classes cost approximately $100/couple and consist of four courses including dessert. Check out the calendar here.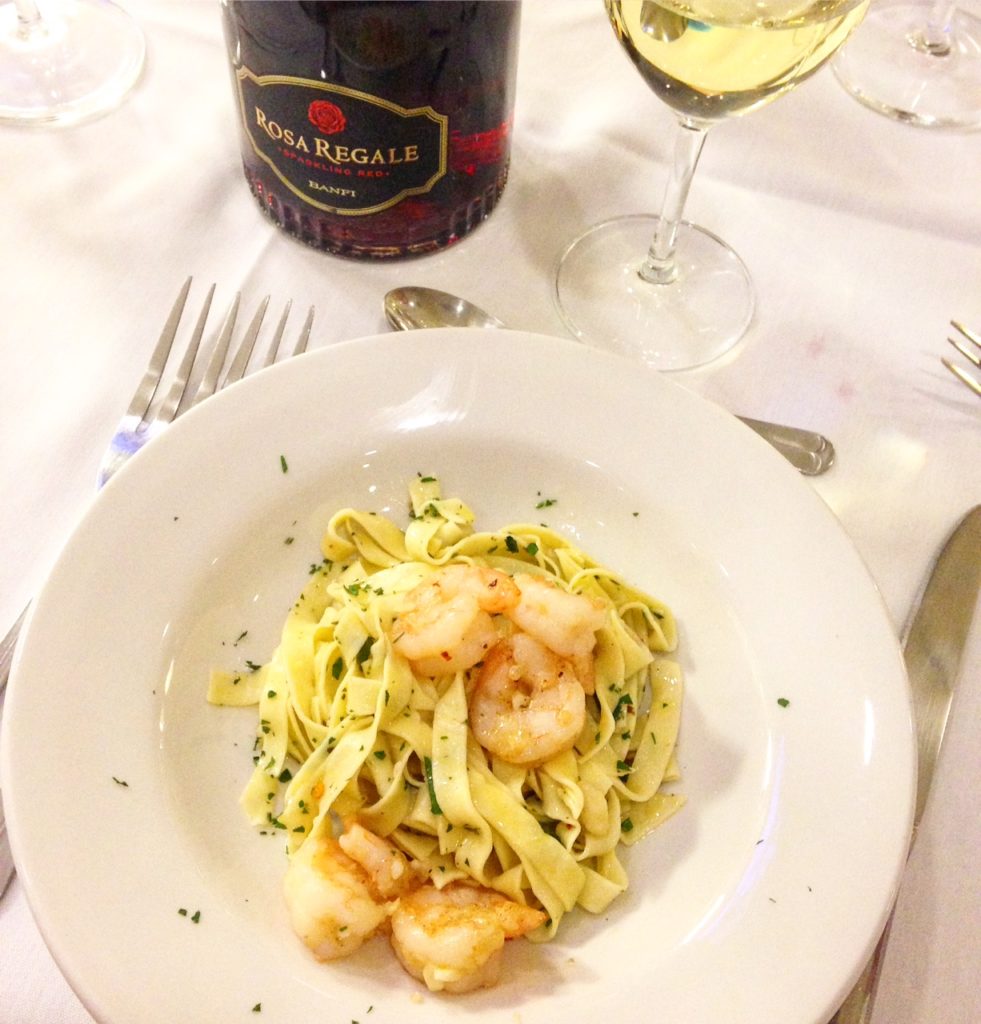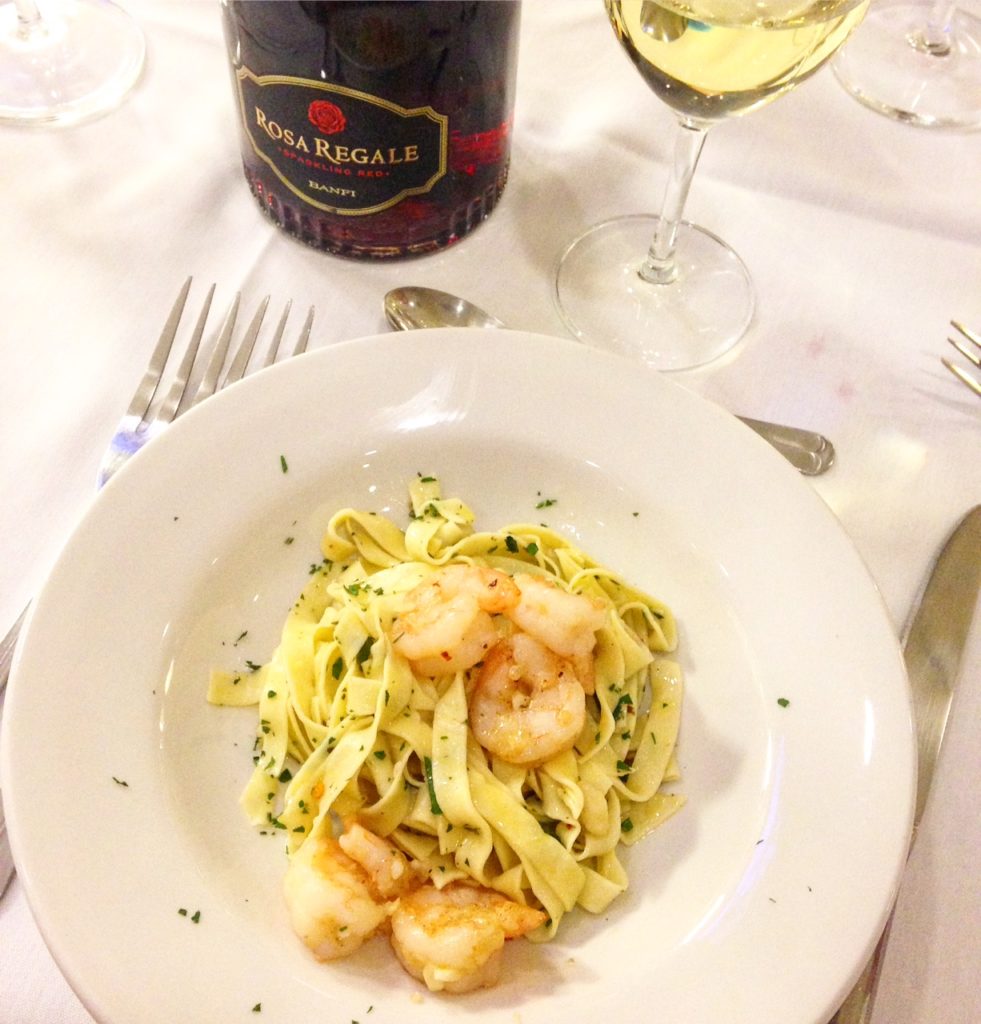 Featuring seasonal Omakase specials, vegan and gluten-free options, and tasty cocktails, Dragonfly offers yet another distinct date night experience on Sand Lake Road. You can also enjoy Robata grilled skewers, in which the food is cooked over an open charcoal grill, or a bowl of Pork Ramen. Happy hour is available daily from 5-7pm and includes both bites and drinks!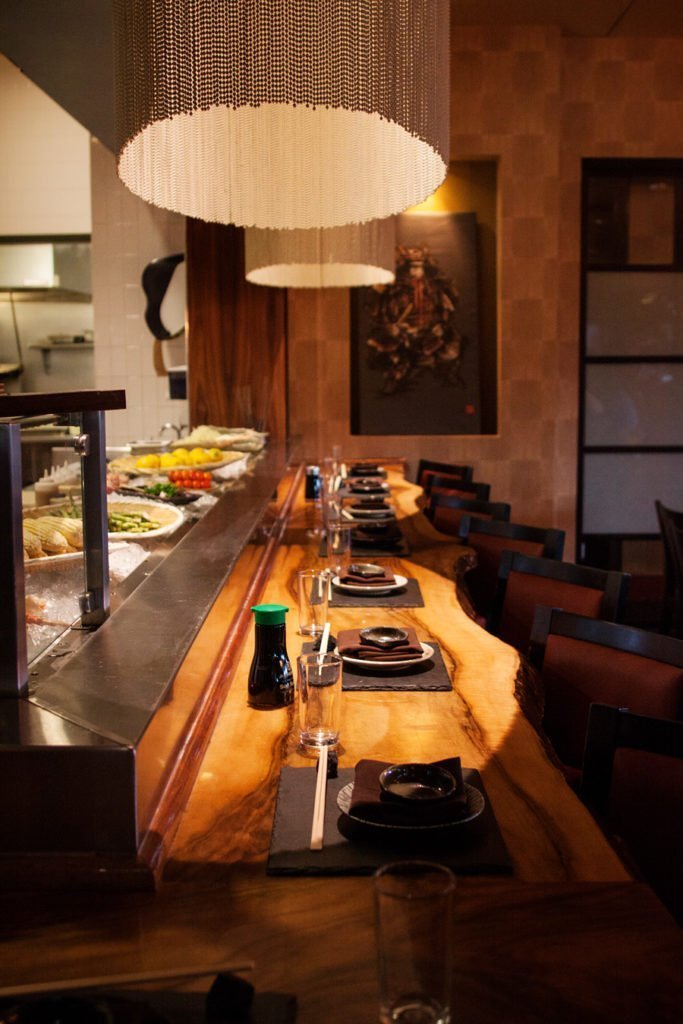 Positioned subtly behind an elevator door you'll find Pharmacy Orlando. Instantly you are taken to a Prohibition-era speakeasy boasting an ample food and cocktail menu. There's really no way to go wrong at Pharmacy, but we are partial to the Margharita Pizza and the Braised Pork Shoulder Ropa Vieja. Indulging in a Sticky Toffee Pudding Creme Brûlée is an absolute MUST, as is trying one (or 2) of their hand-crafted cocktails. The menu changes seasonally and items are based on availability.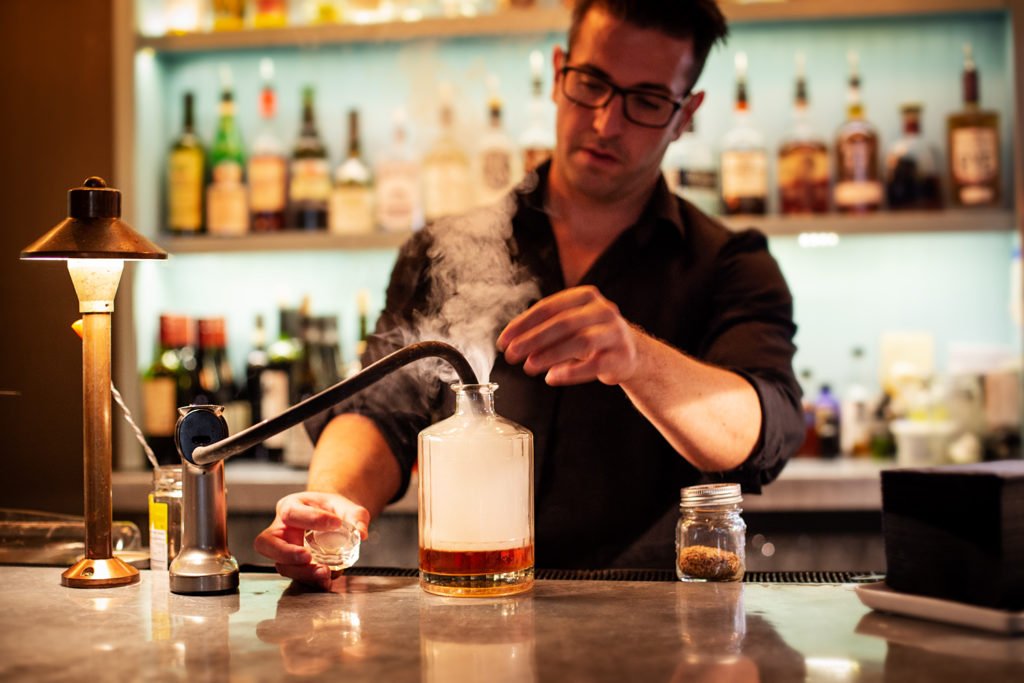 Slate – 8323 West Sand Lake Road
Featuring a locally sourced menu that changes seasonally, Slate's modern American cuisine is a favorite for date night on Sand Lake Road. Dishes range from charcuterie & cheese boards and wood-fired pizzas to mains including a W. Sand Lake Burger, rack of lamb and even Cornmeal Crusted Snapper. The weekend brunch features dishes like Stuffed French Toast, Slate Eggs Benedict and Smoked Brisket, which we couldn't get enough of when we visited. Happy hour is available Monday from 5-10pm and Tuesday-Sunday from 5-6:30pm and is not limited to the bar area! Served throughout the entire restaurant, happy hour includes a bevy of cocktails for $12 or less as well as 8 food items ranging in price from $6 – $14.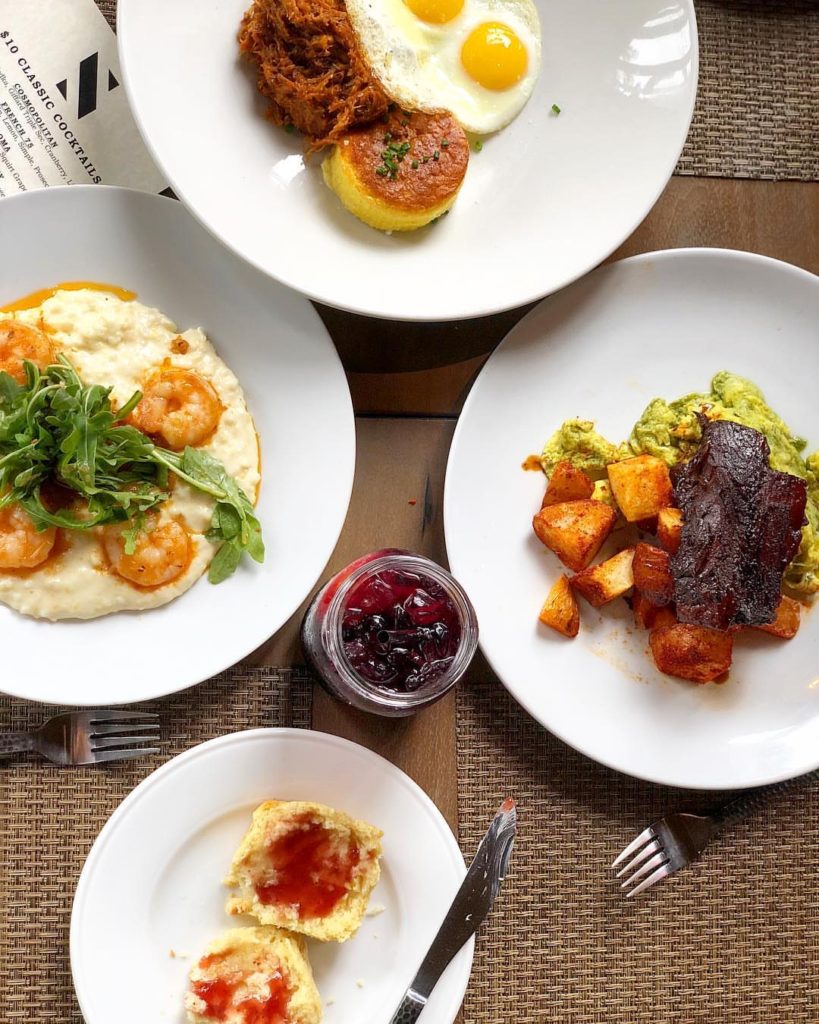 Did we miss one of your favorite spots? Share it with us in the comments!
Feature image credit: Stephanie Patterson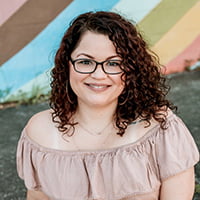 Arlene Laboy is a professional brand photographer based out of Orlando, Florida. A wife and a mother, Arlene shares her love for adventuring around Florida and her professional work through her Instagram account, @arlenemlaboy. Find out more about Arlene here.