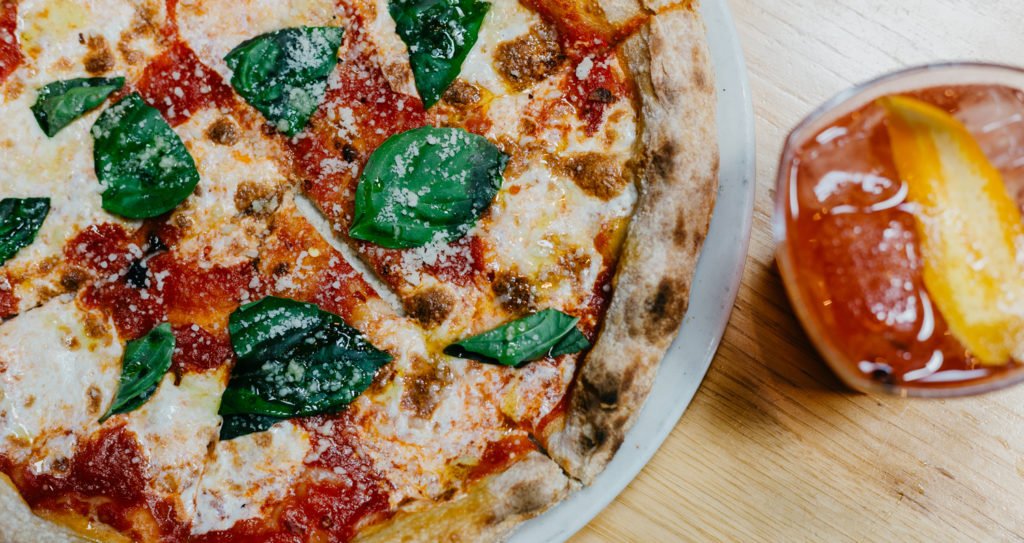 Winter Park's Park Avenue is a foodie paradise. Hungry visitors have an array of restaurants to choose from, with cuisines ranging from Turkish to Italian and Modern American. We recently had a pretty awesome idea to set out on a Prato + Gelato double date! One of our favorites on Park Avenue, Prato puts a modern spin on Italian classics in a date-worthy atmosphere. Coupled with Gelato-go's Italian gelato (approved by our Italy expert and ODNG editor, Stephanie), you have a great pairing! The two are the perfect double date, bringing the flavors of Italy to Winter Park.
Prato
The first stop on your Prato + Gelato date is obviously Prato! The Orlando Date Night Guide team is in complete agreement that Prato is a fantastic date night destination. We've written about the Winter Park restaurant on several occasions – from happy hour to lunch and Park Avenue's best eats. Getting its name from a city in Tuscany, Italy, it comes as no surprise the restaurant specializes in Italian-inspired dishes. The menu consists of pasta dishes, pizzas, desserts, craft cocktails and a generous wine selection.
Food
Firstly, every meal at Prato should include the popular Prato Meatballs (Roasted Tomato, Cipollini Agrodolce, Mascarpone Polenta). The meatballs are incredibly tender, and the mascarpone polenta offers a good balance to the roasted tomato.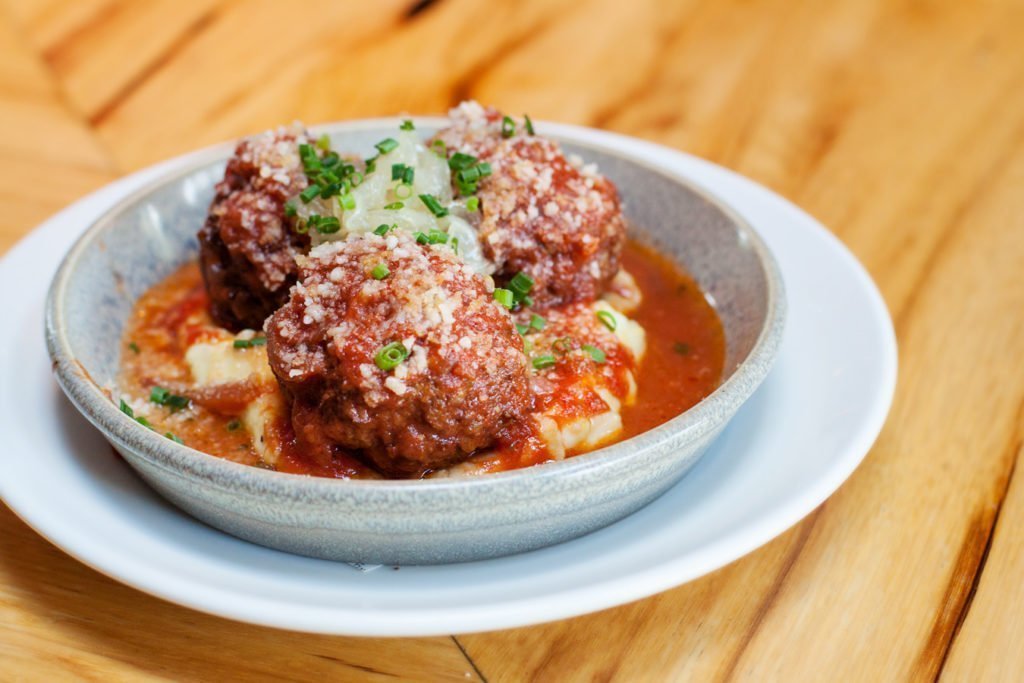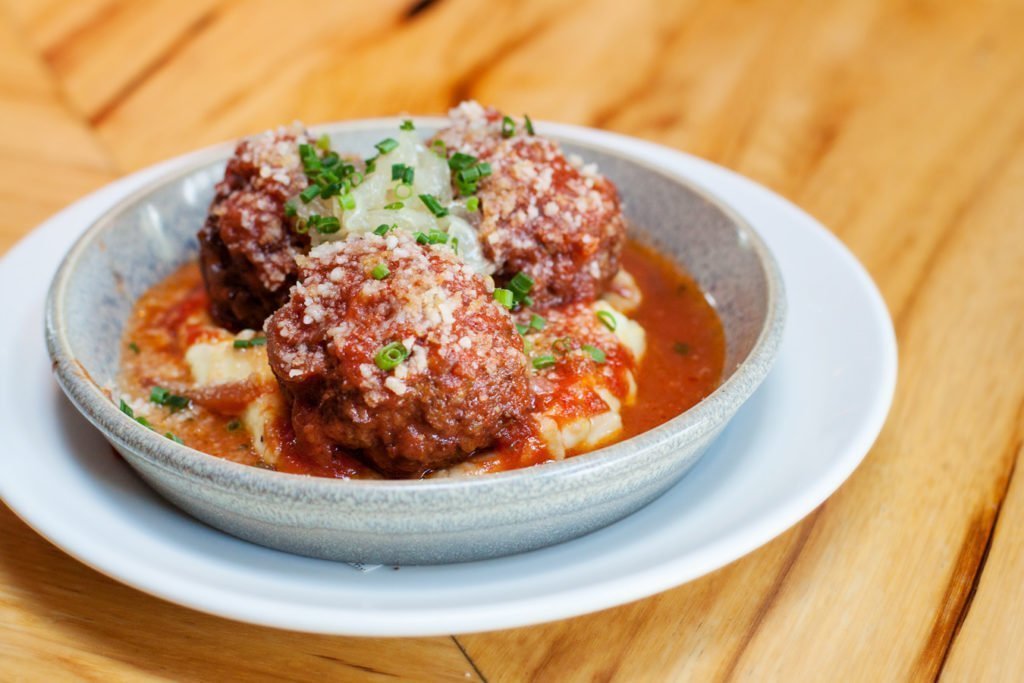 Another favorite is the pizzas, made in Acunto oak-burning ovens. Each Neapolitan style pizza is prepared with fresh ingredients and is large enough to share with your date (or not). For a tried-and-true pick, order the Margherita (Passata Pomodoro, Fior Di Latte, Local Genovese Basil). Conversely, for an adventurous choice, I recommended the Widowmaker (Hazelnut Romesco, Cavolo Nero, Fennel Sausage, Farm Egg).
When it comes to Prato's pasta dishes, the Mustard Spaghettini Cacio e Pepe is a must! The LQ speck adds a nice salty flavor, and the raddichio gives the dish texture and crunch. I recommend ordering the full portion and taking half home for the following day's lunch.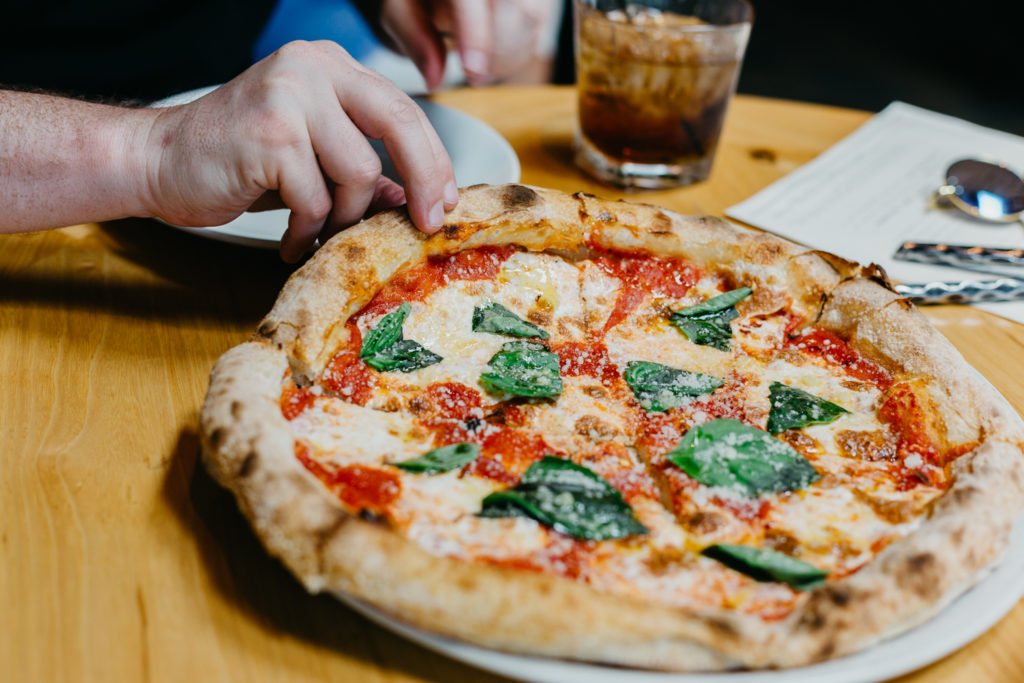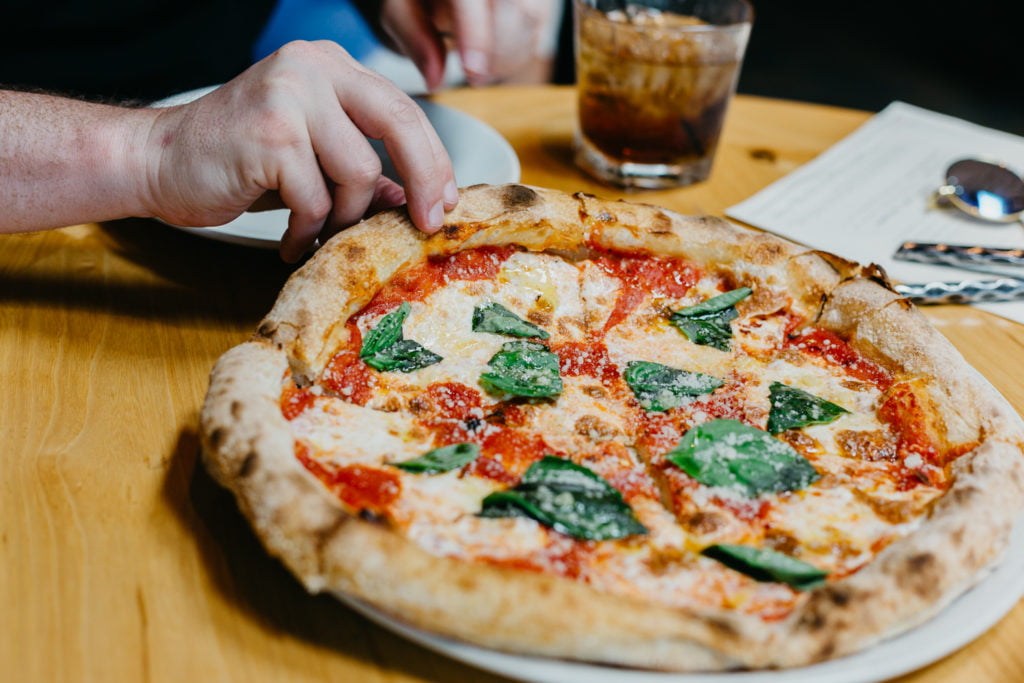 Drinks
The cocktails at Prato are a perfect compliment to the restaurant's fresh dishes. The Italian Citrus cocktail is a favorite of mine. The drink is made with Pinlandia grapefruit vodka, Aperol, house made lemonade, and pomegranate juice. The food and drink menus change seasonally, but the Italian Citrus is frequently on the menu. Additionally, you can choose from a varied selection of beers plus Italian and Spanish wines. The Italian wines are divided by regions, with red and white options from north, central and south Italy.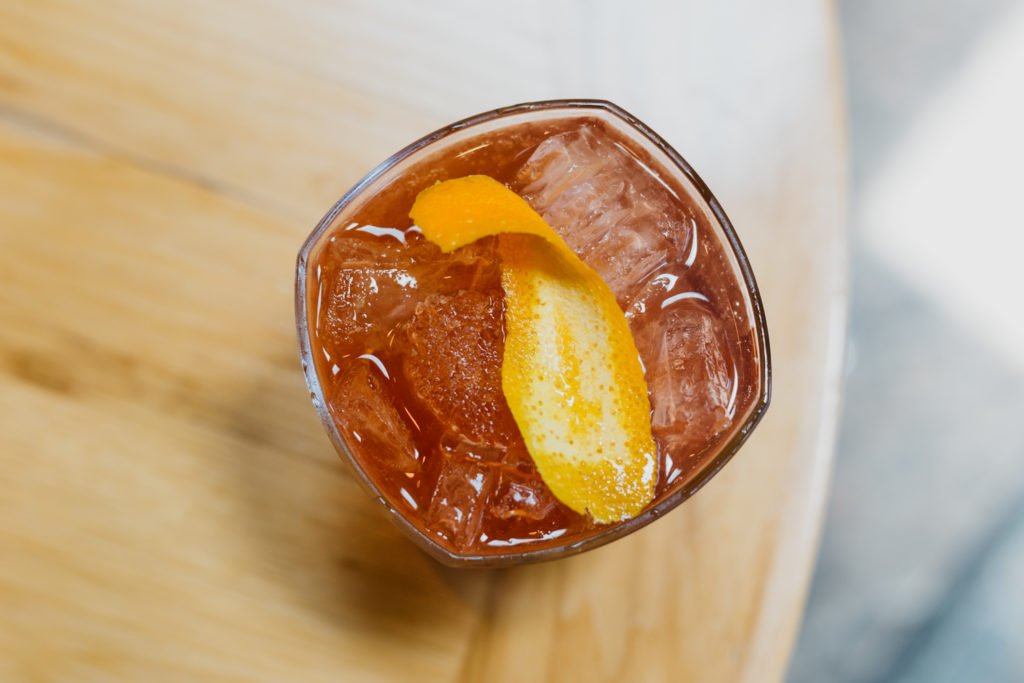 If you'd like to mimic the Italian aperitivo experience, Prato offers happy hour Monday – Friday from 4-6pm, featuring a selection of dishes and cocktails at a reduced price. Read our detailed Happy Hour Test Drive on Prato here!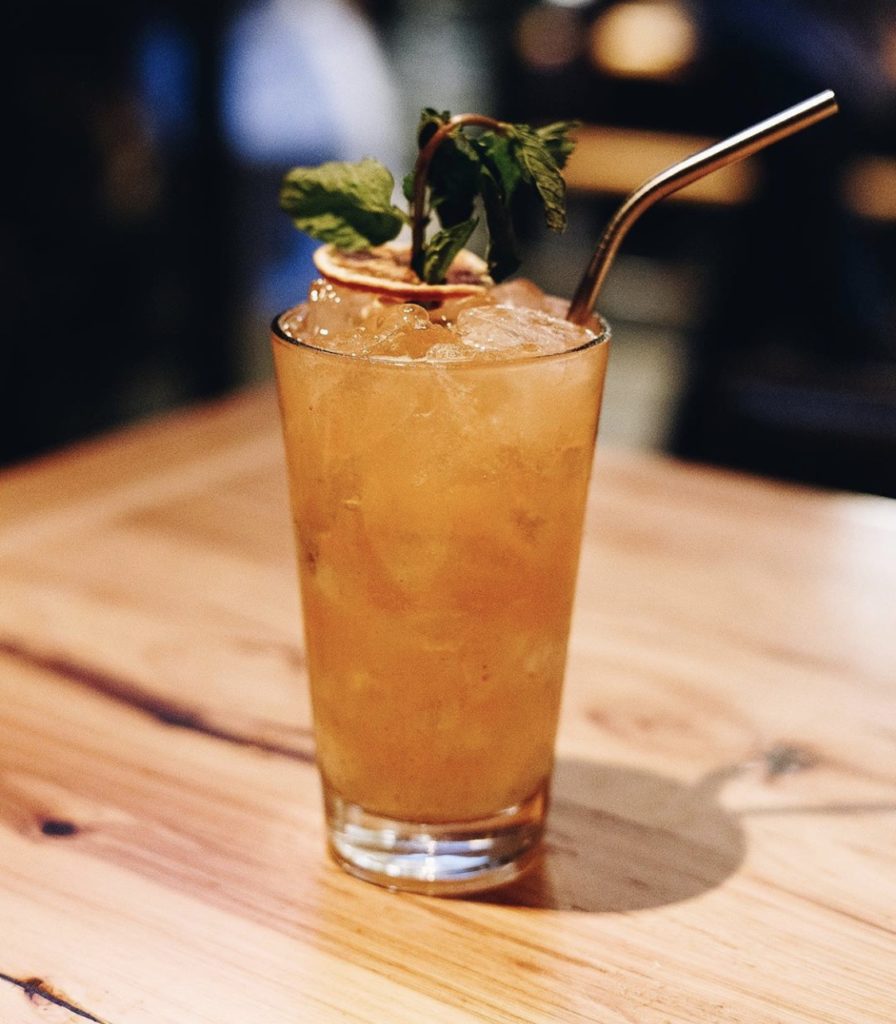 Prato
124 N. Park Ave
Winter Park
(407) 262-0050
www.prato-wp.com
Lunch: Wednesday – Sunday 11:30am – 3pm
Dinner: Monday – Saturday 5:30 – 11pm, Sunday 5:30 – 10pm
Gelato-go Orlando
Following all the deliciousness Prato has to offer, the second part of your Prato + Gelato date takes you to Gelato-go. This authentic gelato shop is a short 5-minute walk from Prato down one of Park Avenue's quieter stretches.
We walked over to the bright gelato shop and agonized over which flavor to choose. After sampling a few, I decided on the Ferrero Rocher. Other flavors our team loves include pistachio, salted caramel, caramel brownie, and chocolate. In addition to gelato, guests can order sorbet, affogato, hot chocolate, espresso drinks or pastries. The gelato is made fresh and there's an adorable wall made of colorful gelato spoons for snapping the perfect gelato pic.
Take your gelato to go and stroll back down Park Avenue. Take the SunRail to and from this double date if you really want to commit to the European theme!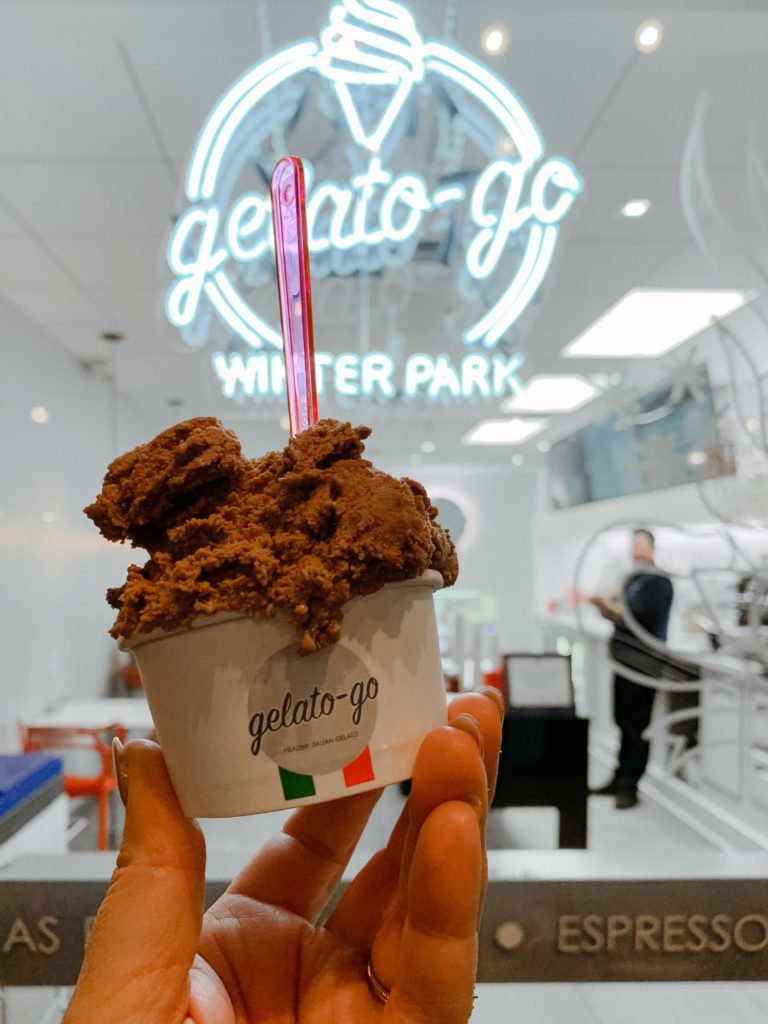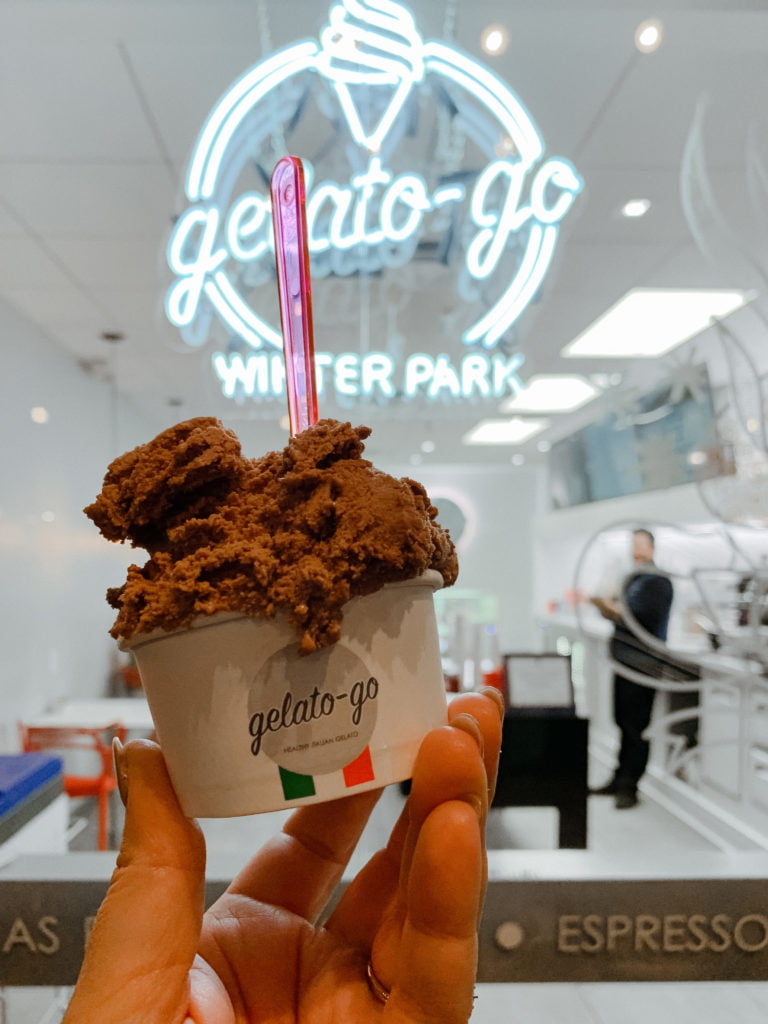 Gelato-go Orlando
513 S Park Ave
Winter Park
(321)972-8250
www.gelatogo.net
Monday – Sunday 7am – 12am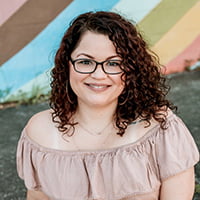 Arlene Laboy is a professional brand photographer based out of Orlando, Florida. A wife and a mother, Arlene shares her love for adventuring around Florida and her professional work through her Instagram account, @arlenemlaboy. Find out more about Arlene here.