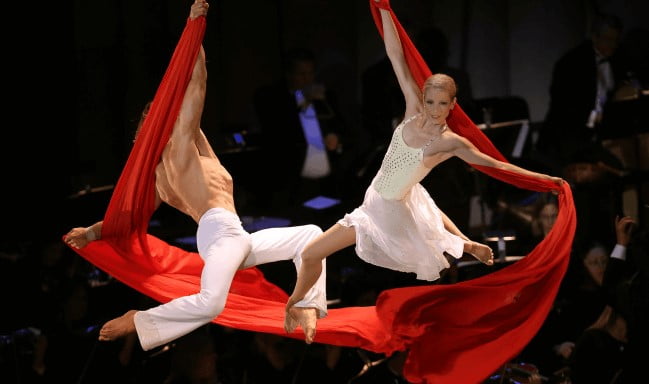 OUR SEASONAL GUIDE TO THE BEST ORLANDO ARTS AND CULTURE HAPPENINGS FOR DATE NIGHT
Orlando boasts vibrant murals, dynamic outdoor art installations and galleries that give locals and visitors the opportunity to explore the visual artistry of its residents. On stages everywhere from small, independent theaters to the impressive Dr. Phillips Center, performances wow with dance, music, improv and theatrics of all kinds. In short, the Orlando arts and culture scene is constantly thriving, no matter the season. We're excited to share the best of our city's artistic side in this seasonal series highlighting the best upcoming Orlando art events.
Update April 2020: We've updated this post with show cancelations and new dates for postponed shows. Looking for info regarding Dr. Phillips Center shows and events? Check this page for the latest info.
MARCH
The Three Musketeers
February 5 – March 22
Orlando Shakes
Henry IV, Part 1
February 19 – March 21
Orlando Shakes
From Here
presented by Central Florida Community Arts
February 21 – March 15
CFCArts Black Box Theatre
Mean Girls
February 25 – March 1
Dr. Phillips Center for the Performing Arts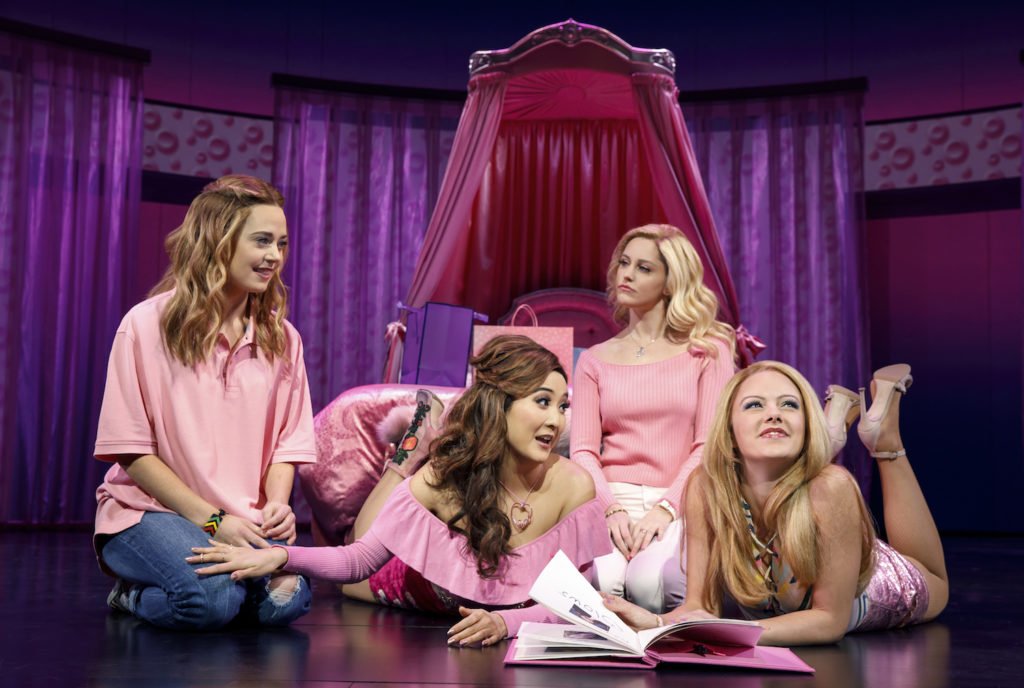 Loose Lips: Super Tuesday edition
*This is a recurring event hosted by Burrow Press that takes place on the first Tuesday of each month
Tuesday, March 3, 8pm
lil indie's
WPI Speaker Series: Billy Collins
Poetry and Music- Aspiring to the Condition of the Other
Wednesday, March 4, 7pm
Tiedtke Concert Hall
Gladys Knight
Wednesday, March 4, 8pm
Dr. Phillips Center for the Performing Arts
1st Thursdays: Feminine Vision
Thursday, March 5, 6-9pm
Orlando Museum of Art
Mamma Mia!
March 6-15
Wayne Densch Performing Arts Center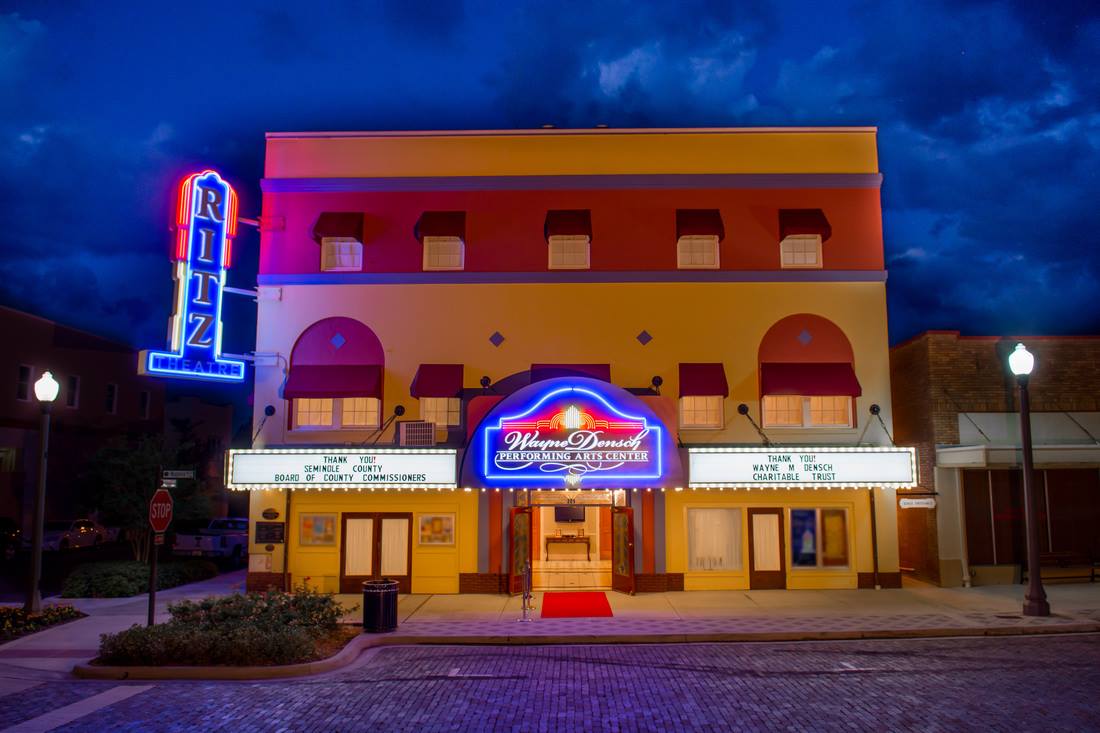 Marc Anthony: Opus Tour 2020
Sunday, March 8, 7pm
Amway Center
Billie Eilish
Tuesday, March 10, 7:30pm
Amway Center
Josh Groban
Wednesday, March 11, 8pm
Dr. Phillips Center for the Performing Arts
PechaKucha Night Orlando v28
Saturday, March 14, 6 & 9pm
Dr. Phillips Center for the Performing Arts
Blues Beatles
Tuesday, March 17, 8pm
Blue Bamboo Center for the Arts
Lights Up! The Improvised Rock Opera
Thursday, March 19, 9:30pm
SAK Comedy Lab
Shen Yun 2020
March 18-22
Dr. Phillips Center for the Performing Arts
My Lord, What a Night
March 18 – April 26
Orlando Shakes
APRIL
Cirque de la Symphonie
presented by Orlando Philharmonic Orchestra
*SHOW POSTPONED – New date TBA*
Bob Carr Theater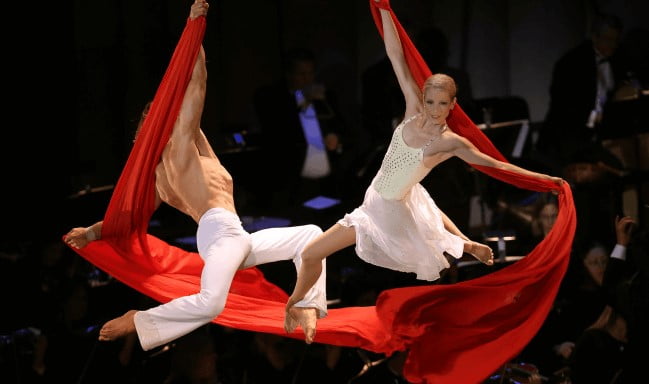 An Evening with Neil deGrasse Tyson
*POSTPONED to February 2021*
Bob Carr Theater
Rodgers and Hammerstein's Cinderella
presented by Central Florida Community Arts
*SHOW POSTPONED – new date TBA*
CFCArts Blackbox Theatre
Mamma Mia!
*CANCELED*
Annie Russell Theatre
Blues Traveler
*SHOW POSTPONED to October*
House of Blues Orlando
Roald Dahl's Matilda the Musical
April 24 – May 24
Garden Theatre
MAY
Cirque du Soleil Drawn to Life
Show begins in May
Disney Springs
OMA Thursdays Online: Art on the Fringe
Every Thursday in May at 6pm
Instagram Live
Frige Today – Orlando International Fringe Theatre Festival Online
May 12 – 25
Fourteen-day schedule of online experiences to take place May 12-25, the same dates of the recently canceled Orlando International Fringe Theatre Festival. Fringe Today will be broadcast live on Facebook starting on Tuesday, May 12, with an Opening Ceremony and will continue through Memorial Day. All of the events are free to watch, but patrons are invited to tip the artists directly. The schedule of each day's events will be posted on orlandofringe.org and on Facebook.
Pompeii's Table: the Words
Sunday, May 24, 7:30pm
Timucua Arts Foundation
Ongoing Exhibitions
African Apparel: Threaded Transformation Across the 20th Century
January 18 – May 17
Other exhibitions include The Place as Metaphor: Collection Conversations and 2020: Action, Freedom, Patriotism.
Cornell Fine Arts Museum
Living Color: The Art of the Highwaymen
January 24 – August 16, 2020
Orlando Museum of Art
Douglas Kirkland: A Life in Pictures
10th Year Anniversary exhibition
Through May 23, 2020
Snap! Space (1013 E. Colonial Dr.)
Know of any upcoming Orlando arts and culture events we've missed? Share your favorites with us in the comments!
Feature image credit: Orlando Philharmonic Orchestra
Disclosure: Some, but not all, of the events listed in this post are hosted by our valued advertising partners.