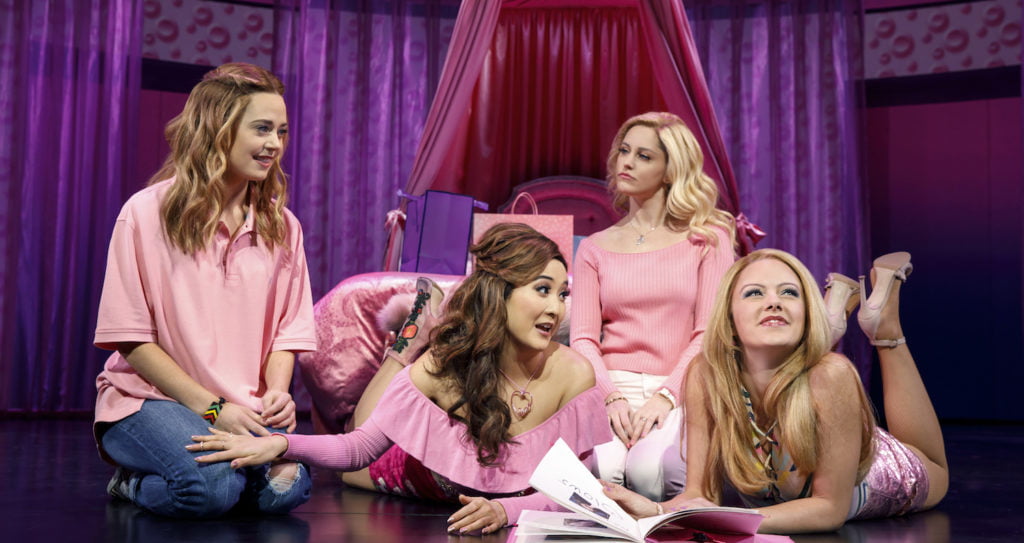 Welcome to March! Now that winter is nearly gone (let's face it, we've only had a handful of cold days so was it really here?) it's time to enjoy more sunlight and get ready for Spring. To help you enjoy the longer days, we've compiled our favorite Orlando events for date night this March to make it easier for you and bae to plan your next date!
This content is proudly supported by Orange County Library System (OCLS)
Know of any awesome Orlando events we missed? Submit your event here!
March 1 – 8
Mardi Gras at Universal Orlando Resort
February 1 – April 2
Universal Orlando Resort
This year marks the 25th anniversary Mardi Gras celebration, featuring nightly parades with outrageous street performers, colorful costumes and countless beads flying through the air.
Included with paid admission to Universal Studios or with a Universal Orlando Annual Pass or Seasonal Pass
The concert lineup includes:
REO Speedwagon: March 7
Dustin Lynch: March 8
Luis Fonsi: March 13
The All-American Rejects: March 14
Diana Ross: March 15
Chris Young: March 20
Earth, Wind & Fire: March 21
Marshmello: March 22
Why Don't We: March 28
Gavin DeGraw: March 29
The Three Musketeers
February 5 – March 22
Orlando Shakes
A story of double crossings, kidnappings, and carefully guarded secrets, complete with lavish sword fights and sweeping romance, set in a time when love and honor ruled the world.
Tickets start at $37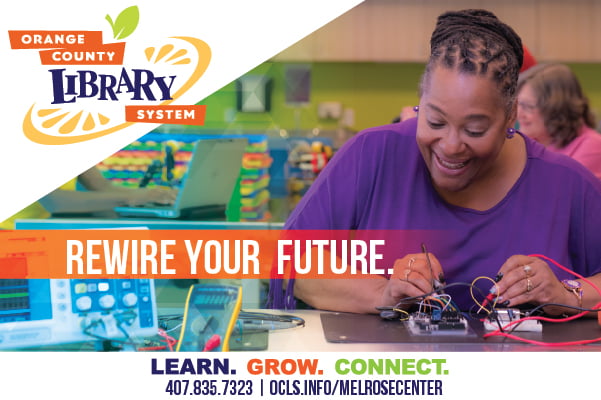 SeaWorld's Seven Seas Food Festival
February 7 – May 3
SeaWorld Orlando
Savor over 180 mouthwatering options – from international cuisines to domestic and imported craft beers to unique wines. Sample from more culinary markets than ever before – including Caribbean offerings and delectable sweets. And to top it all off, we're bringing our most diverse lineup of live performances ever to the stage – featuring rock, country, Latin, Christian, and more!
Included With Park Admission; food & drink prices vary
Henry IV, Part 1
February 19 – March 21
Orlando Shakes
When a fierce rival threatens the throne, will the young and reckless Prince Hal rise to the occasion?
Tickets start at $30
From Here
presented by Central Florida Community Arts
February 21 – March 15
CFCArts Black Box Theatre
The story follows Daniel, a 30-something gay man on his journey to find love, fulfillment, and his tumultuous relationship with his mother. Daniel, born and raised in Orlando, is surrounded by a loving community of friends, and the musical also explores what life was like as a gay man in Orlando during the tragic shooting at Pulse nightclub in 2016.
$15-25
Mean Girls
February 25 – March 1
Dr. Phillips Center for the Performing Arts
Direct from Broadway, Mean Girls is the hilarious hit musical show from an award-winning creative team, including book writer Tina Fey (30 Rock), composer Jeff Richmond (Unbreakable Kimmy Schmidt), lyricist Nell Benjamin (Legally Blonde) and director Casey Nicholaw (The Book of Mormon).
Tickets start at $64.50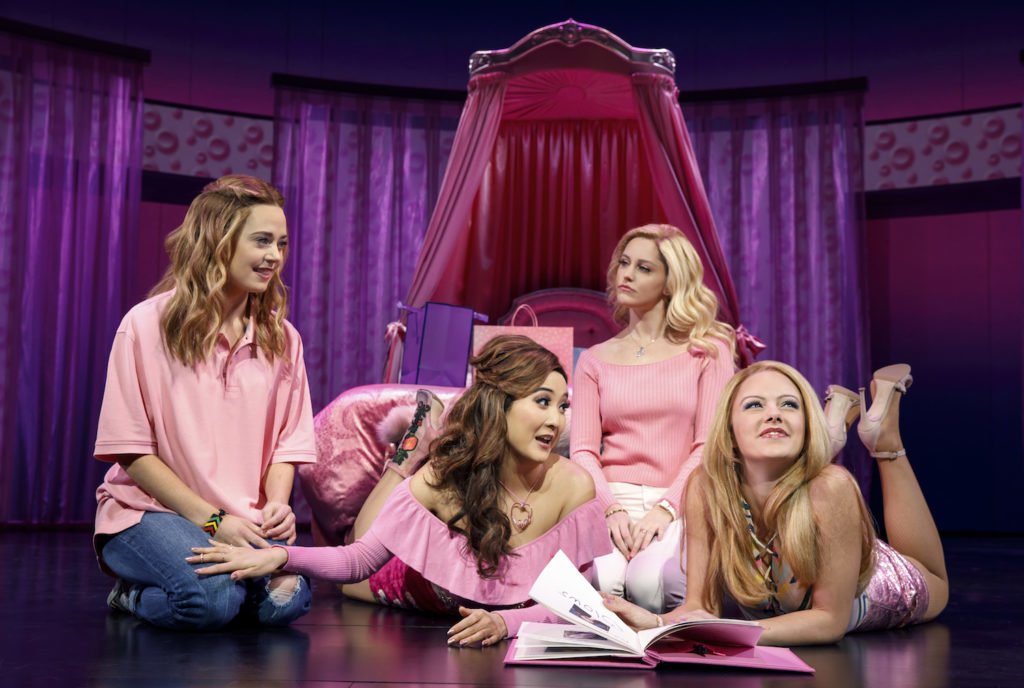 Central Florida Fair
February 27 – March 8
Central Florida Fairgrounds
The festivities span 2 weeks and features free entertainment including racing pigs, ninja experience, three-ring circus, and all of the games and fair food you love.
$8-30
Ben Hur
February 28 – March 15
The Garden Theatre
What happens when an amateur theatre troupe tries to perform the epic story of Ben Hur? As the struggling actors rehearse the grand tale of the fictional Jewish prince and merchant, offstage rivalries and romances interfere with their chariot races and sea battles.
$20-32
Wekiva PaintOut
March 1 – 7
Wekiva Island
Each year, Wekiva Island plays host to the Wekiva Paint Out, where dozens of artists paint for a week in "plein air" – out in the open. Their inspiration? Beautiful Wekiva Island, the Wekiva River and the Wekiwa Springs State park. Additionally, the PaintOut Gala will take place on March 7th, featuring the work of our 30 Plein air artists – all painted throughout the week during Wekiva Paint Out, a special meal & carving stations from Without a Paddle Cafe, wine, beer and a bonfire on the river!
Many of the week's events are FREE to attend; Gala tickets: $40/person or $70/couple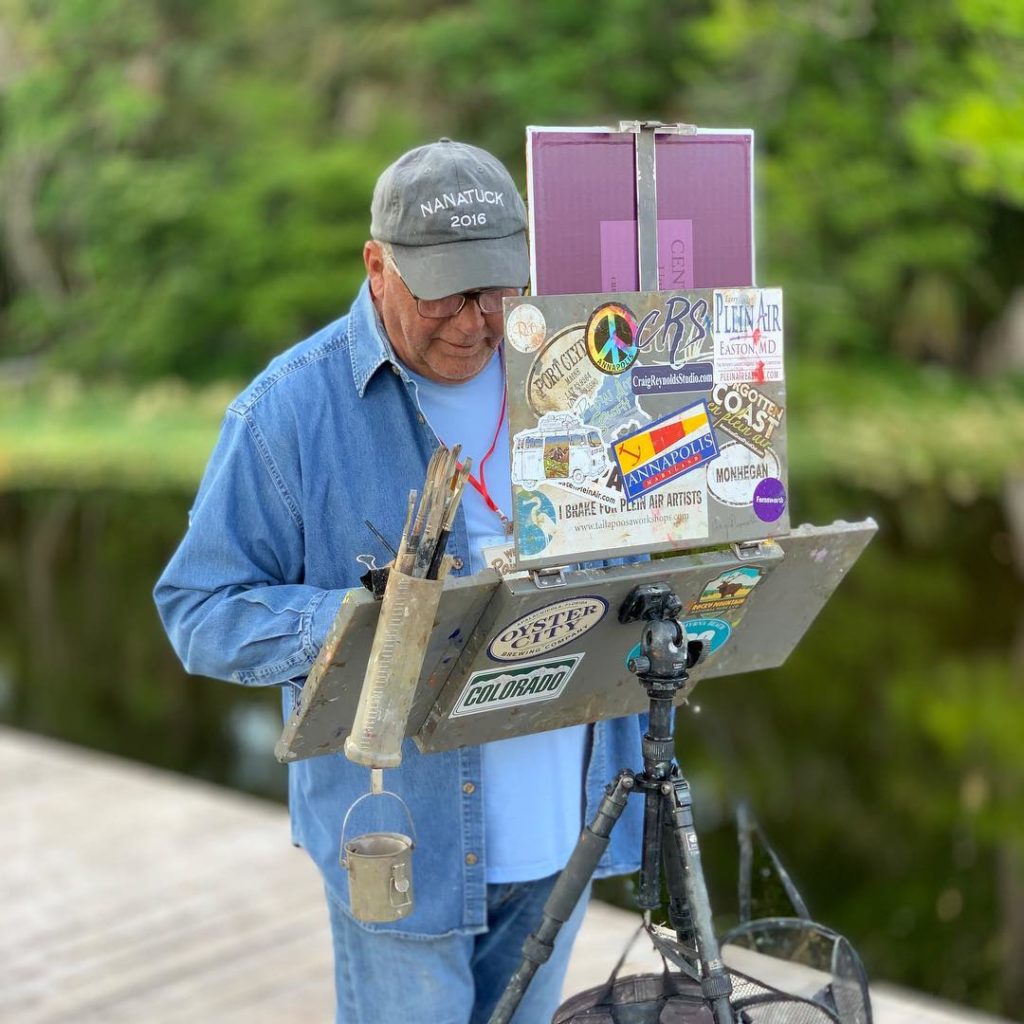 Bourbon Pairing Dinner
Tuesday, March 3, 6:30-8:30pm
Marlow's Tavern Pointe Orlando
Five-course bourbon pairing dinner with dishes including Pan Seared Red Fish, Roasted Lamb Chop and Sour Cream Beignets.
$65/person. To reserve, call 407-351-3627
ReWined Wednesday at Dovecote
Wednesday, March 4, 5-9pm
DoveCote
Enjoy bottomless pours of wine, house made sangria, craft beer (new selection weekly), endless appetizer buffet and the best in classic music. Every Wednesday.
FREE Admission; $15 for bottomless pours and apps
WPI Speaker Series: Billy Collins
Poetry and Music- Aspiring to the Condition of the Other
Wednesday, March 4, 7pm
Tiedtke Concert Hall
Widely-acclaimed poet, two-term U.S. Poet Laureate, and Senior Distinguished Fellow of the Winter Park Institute at Rollins College, Billy Collins, presents "Poetry, Painting, and the Condition of Music."
$25
Gladys Knight
Wednesday, March 4, 8pm
Dr. Phillips Center for the Performing Arts
Tickets start at $39.50
Wine and Foot Massage Night
Thursday, March 5th from 4-9pm
Quantum Leap Winery
Pamper your feet with a soothing herb-infused foot bath followed by a relaxing lower leg and foot massage by the professionals at The Barefoot Spa.Foot massages can be made for 30, 45, and 60 minute sessions. To make your reservation, call Harris at 407-539-1491.
Prices vary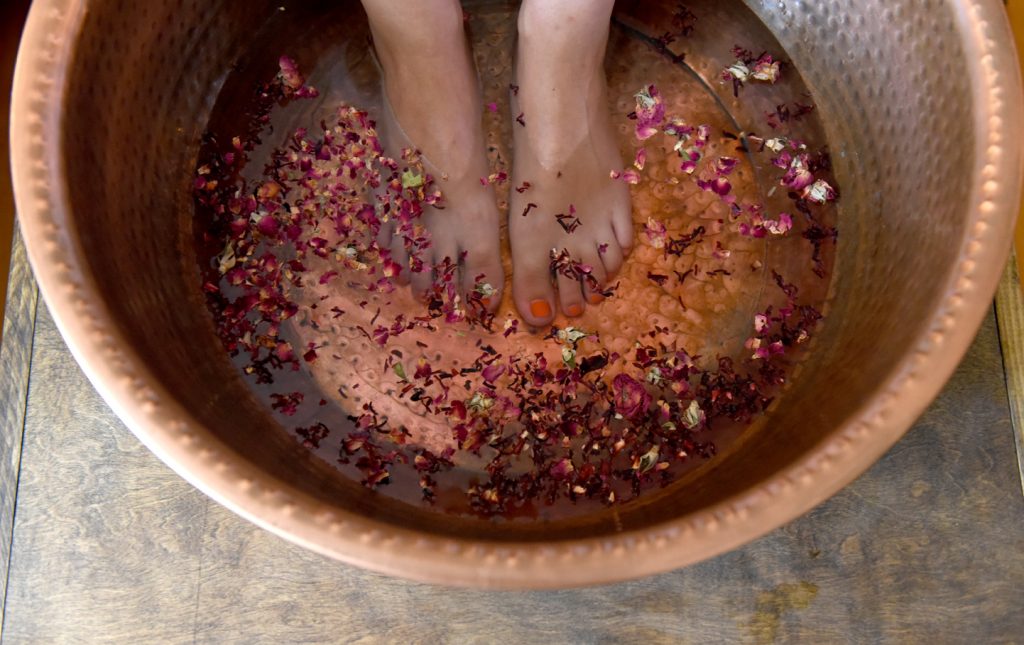 1st Thursdays: Feminine Vision
Thursday, March 5, 6-9pm
Orlando Museum of Art
From 6-9 pm on the first Thursday of each month, Central Florida has an opportunity to discover local artists, listen to live music and mingle with an eclectic mix of people. There are cash bars serving wine, beer, soft drinks and water, and café offerings from area restaurants.
$15
Mamma Mia!
March 6-15
Wayne Densch Performing Arts Center
Tickets start at $22
Rock The Beach Spring Tribute Band Series
March 6 – April 24
Hard Rock Hotel Daytona Beach
Enjoy a free show each week from 8pm-12am.
March 6 – A Tribute to AC/DC – featuring Shoot to Thrill
March 13 – A Tribute to The Rolling Stones – featuring Crossfire Hurricane
March 20 – A Tribute to hair bands and heavy metal – featuring Switchblade
March 27 – Tributes to Hootie & The Blowfish, Matchbox 20 and Pat Benatar – featuring Hootie & The Brofish, Matchbox 2.0 & Real Tough Cookie
April 3 – Tributes to Stevie Nicks and Tom Petty – featuring The Stevie Nicks Experience & You're Gonna Get It
April 10 – A Tribute to Ozzy Osbourne – featuring Little Ozzy
April 17 – A Tribute to Kiss – featuring Kiss Alive
April 24 – A Tribute to Metallica – featuring Whiplash
FREE Admission; open to the public
2nd Annual Taco & Tequila Crawl
Saturday, March 7, 12-6pm
15 N Orange Ave
Come stroll through Downtown eating the best tacos, enjoying exclusive margarita, tequila, and beer specials.
$20-40
Science Night Live
Saturday, March 7, 8-11:30pm
Orlando Science Center
Enjoy everything you love about the Science Center–without the kids! Special  programming is designed just for adults. Featuring a new theme each time, no two Science Night Live events are the same. Bring your friends, or make a date night of it, and unleash your inner child at this unique experience that proves there's no age limit on curiosity.
$16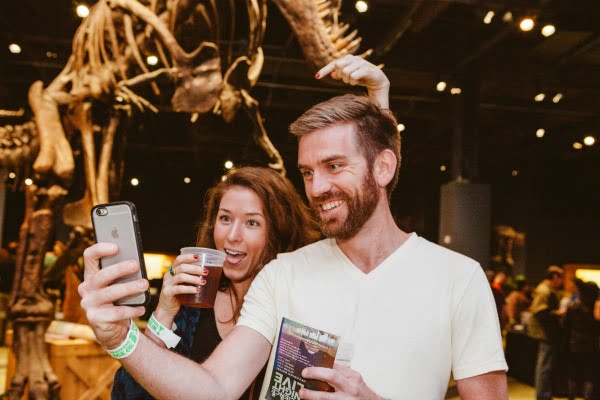 LoveFest 2020
Sunday, March 8, 1-5pm
Quantum Leap Winery
Come out walk through the great vendors, have some tasty beverages and food, then listen to some good music. The proceeds help fund the greatest Mainstreet program in Orlando Mills50.
Marc Anthony: Opus Tour 2020
Sunday, March 8, 7pm
Amway Center
Tickets start at $61
March 9 – 15
Stags Leap Wine Pairing Dinner
Tuesday, March 10, 6:30-9pm
The Old Jailhouse Sanford
Celebrate Leap Year with one of Napa Valley's most famous winery with over 125 years of winemaking history!
Stags Leap is recognized as one of California's finest and prestigious, located in the very heart of Stags Leap District.
$90
Taste of Winter Park
Wednesday, March 11, 5-8pm
Winter Park Farmers' Market
Taste of Winter Park showcases more than 40 of Central Florida's top chefs, bakers, caterers and confectioners for a fun evening at the Winter Park Farmers' Market. All-inclusive tickets feature unlimited samples of signature dishes, refreshing beverages, and decadent desserts.
$65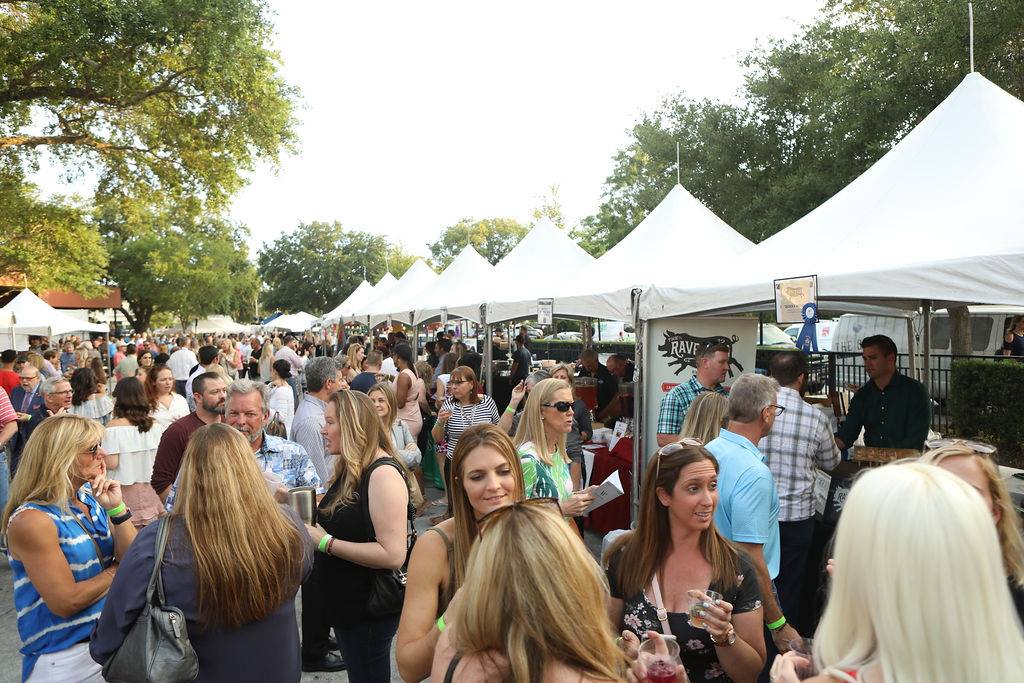 Josh Groban
Wednesday, March 11, 8pm
Dr. Phillips Center for the Performing Arts
Tickets start at $85
Alive After 5
Thursday, March 12, 5-8pm
Sanford Welcome Center
Alive After 5 (AA5) is Central Florida's largest recurring monthly street party in Historic Downtown Sanford. Festival goers come to celebrate the community and local artistry, and to partake in an evening of music, food, craft beers, and shopping.
FREE Admission
Thornton 2nd Thursday Wine & Art Walk
Thursday, March 12, 6:30pm
Thornton Park District
Stop at over 25 places for a tasty libation along with art vendors, live music, DJs, and you're welcome to bring your 4-legged furry friends.
Pre-sale tickets are $10, Day of is $15
Camp No Counselors Adult Summer Camp Weekend
March 12 – 15
Orange Springs area
3 night, all-inclusive weekend at an amazing summer camp outside of Gainesville near Orange Springs. Enjoy camp activities like a slip-n-slide, friendship bracelet making, nature hikes, swimming and more plus nightly socials to help you mingle with your fellow campers, fun happy hours, nightly open bar and more.
$600/person; $1,100/couple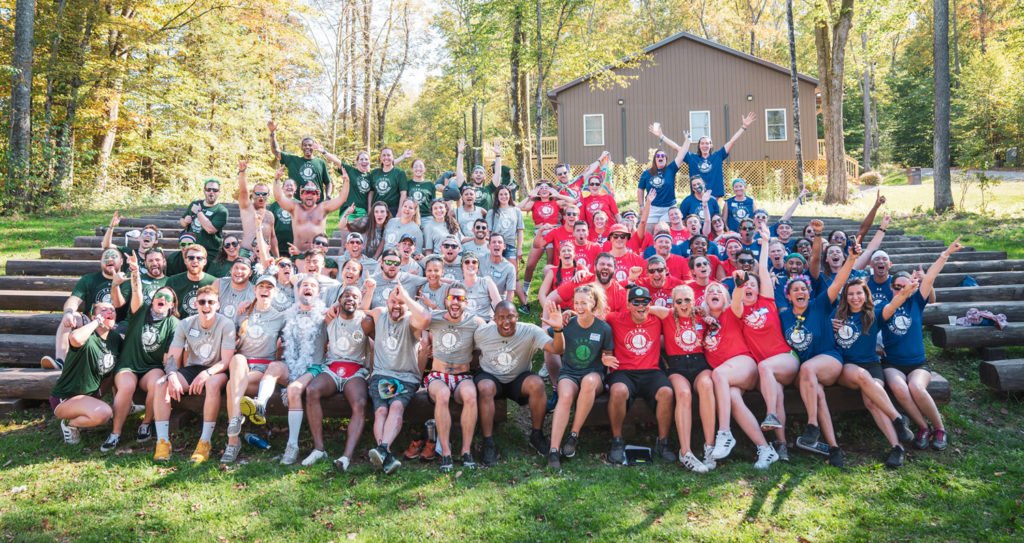 Eleven After Hours
March 12 – 28, 10pm
Eleven at Reunion Resort
Enjoy the best retro and top hits from the U.S. and around the world at Eleven's rooftop lounge with DJ George. Sip on hand-crafted cocktails and dance the night away under the stars. Ages 21 and up.
FREE Admission
Mighty St. Patrick's Festival
March 13 – 17
Raglan Road Irish Pub & Restaurant
This annual celebration of St. Patrick will feature non-stop entertainment from mornings into late night, with Irish-infused live performances, complimentary face painting and a mighty selection of beers, whiskeys, flights and craft cocktails to pair with the most authentic Irish pub grub anywhere.
FREE Admission; food and drink prices vary
Art and Music in the Park and Food Truck Bazaar
Friday, March 13, 6-9pm
Lake Concord Park
This monthly event features live music and vendors and 12 food trucks.
FREE Admission
Friday the 13th Paranormal Investigators
Friday, March 13, 6:30, 8 and 9:30pm tours
A&H Waterhouse Residence
Maitland's most popular Halloween event is back for a special Friday the 13th edition! Join one of the investigators from American Ghost Adventures to check in on the activity at the Waterhouse Residence Museum.
$40
Uncorked at Harriett's Orlando Ballet Centre
Friday, March 13, 7-9pm
Harriett's Orlando Ballet Centre
Uncorked is your chance to see Orlando Ballet's dancers perform up-close-and-personal in our new home, Harriett's Orlando Ballet Centre. Featuring an Orlando premiere of Sur Les Pointes, a documentary following Robert Hill and Orlando Ballet that has appeared in film festival circuits.
$30-50
upbeet + rooted – O R L A N D O RESCHEDULED – DATE TBA
Saturday, March 14, 11am
Infusion Tea
Vegan Pop up market featuring around 30 vendors taking place in College Park.
FREE Admission
Pi Day Pie & Craft Beer Pairing
Saturday, March 14, 12-3pm
Playalinda Brewing Company – Hardware Store
Craft beer and food pairing featuring 4 mini hand pies/tartlets paired with some of your favorite Playalinda beers.
Prices vary
Tiki Cocktails
Saturday, March 14, 3:30-5:30pm
Bitters & Brass
Enjoy working at a personal cocktail station as you learn the history behind the drinks. From preparation to execution, examine the reasons behind each step, including proper jiggering, choosing the correct ingredients and using the right garnish to complement your cocktail. Each class is uniquely themed.
$50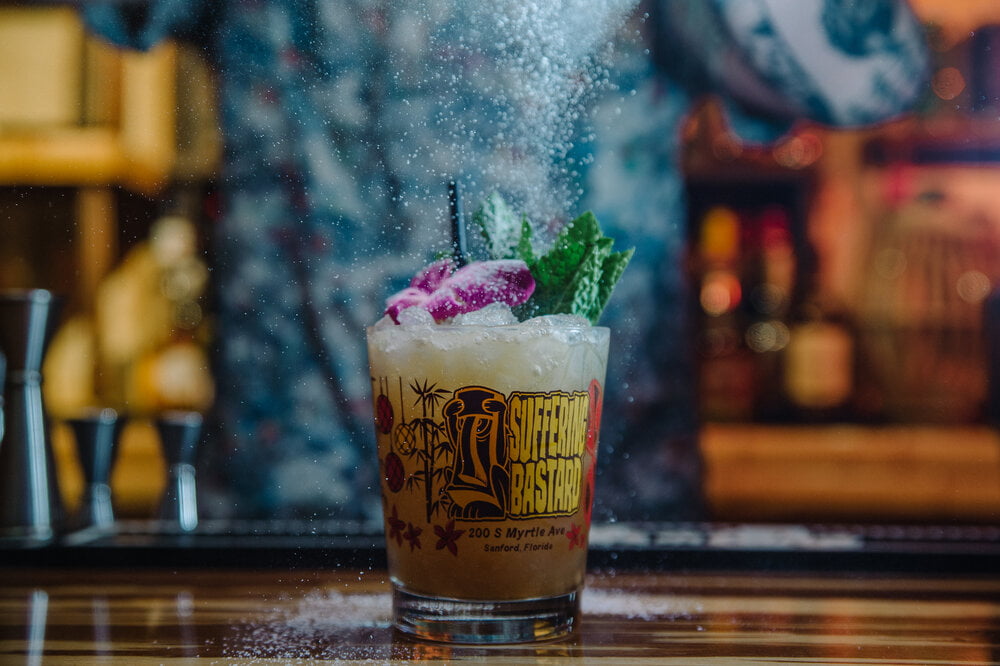 Wine Dinner with Swine and Sons
Saturday, March 14, 6-9pm
Quantum Leap Winery
Enjoy food by Swine & Sons (recent winners of Guy Fieri's Food Network hit "Guy's Grocery Games") paired with Quantum Leap wines (including a sneak peak of some unreleased wines).
$75/person
Nerd Nite Orlando – 7 Year Celebration
Thursday, March 14, 7-9pm
Stardust Video & Coffee
On Saturday March 14th, Nerd Nite Orlando will celebrate the seventh anniversary of its monthly event series. Traditionally held on the second Thursday of the month, Nerd Nite was first launched in Orlando at Stardust Video & Coffee on March 14, 2013.
$10
Historic Bike Tour
Saturday, March 14, 4:30-6:30pm
Ivanhoe Village
Ivanhoe Village's executive director takes a limited group through a personalized tour of Ivanhoe Village. You'll explore and have stops at art boxes, Lake Ivanhoe, and a varied number of businesses in the district, experience the rich history of Ivanhoe Village. Most noteworthy, bikes are graciously provided by HOPR. A drink at GB's, Ivanhoe Park Brewing, and an Ivanhoe Village tote bag are included.
$20
PechaKucha Night Orlando v28
Saturday, March 14, 6 & 9pm
Taking its name from the Japanese term for "chitchat," PechaKucha rests on a simple idea: 20 images x 20 seconds. It's a format that makes the presentations concise and keeps things moving at a rapid pace. Speakers present on any subject, from the personal to the public.
Dr. Phillips Center for the Performing Arts
Tickets start at $23
Leu Gardens' Annual Spring Plant Sale CANCELLED
March 14 – 15
Leu Gardens
Shop over 50 growers and vendors selling a variety of plants and outdoor accessories.
FREE Admission
Ayako Yonetani at the Polasek
Sunday, March 15, 2-4pm
Albin Polasek Museum and Sculpture Gardens
The Museum's 13th annual concert music series features internationally acclaimed violin/viola player Dr. Ayako Yonetani and a variety of guest instrumentalists. Held in the elegant Capen-Showalter House, concert-goers experience acoustic perfection in an intimate setting. The performance is followed by a private reception.
$40
Sunset Sips: Winter Park Boat Tour and Wine Tasting
Sunday, March 15, 5:15-6:30pm
Winter Park Scenic Boat Tour
Enjoy a sunset Winter Park scenic boat tour with the Sommelier of Soul, while sipping wines from around the world.
$30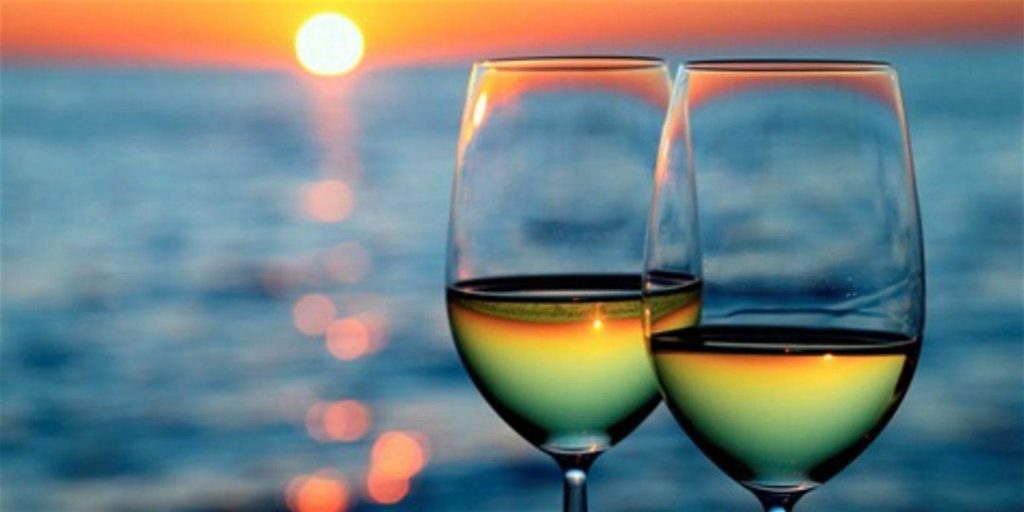 March 16 – 22
Blues Beatles POSTPONED DATE TBA
Tuesday, March 17, 8pm
Blue Bamboo Center for the Arts
The songs of the Beatles take on a new life in this amazingly talented group's hands.
$20-35
Shen Yun 2020 POSTPONED DATE TBA
March 18-22
Dr. Phillips Center for the Performing Arts
Experience a lost culture through the incredible art of classical Chinese dance, and see legends come to life. Shen Yun makes this possible by pushing the boundaries of the performing arts, with a unique blend of stunning costuming, high-tech backdrops, and an orchestra like no other.
Tickets start at $80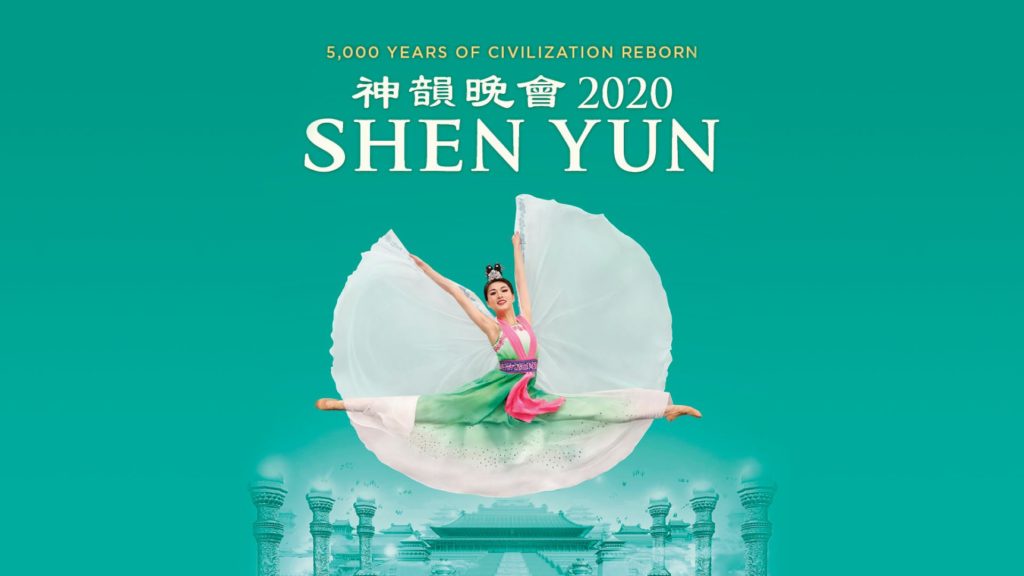 My Lord, What a Night **ORLANDO SHAKES HAS SUSPENDED ALL PERFORMANCES FROM MARCH 16 – 31**
March 18 – April 26
Orlando Shakes
This insightful new play sheds light on the true story of the unlikely friendship between Albert Einstein and Marian Anderson.
Tickets start at $37
Craft Beer & Bingo Night
Wednesday, March 18, 7pm
Orlando Brewing
Hosted by Man Daddy every first and third Wednesday of the month! Each bingo card is $1 and prizes include beer and Orlando Brewing swag.
$1 per Bingo card
Culinary Curiosities – Food Photography POSTPONED DATE TBA
Thursday, March 19, 6pm
Edible Education Experience
Come learn how to perfect the photos you take of your meals – directly from your phone! Led by Orlando Influencer + Photography enthusiast Michael K. Caibio, he will walk you through getting the best shot…before you get to chow down on some beautiful delicacies!
$50
Lights Up! The Improvised Rock Opera
Thursday, March 19, 9:30pm
SAK Comedy Lab
Inspired by such classics as Tommy, Spring Awakening and American Idiot, Lights Up pushes musical improvisation to the next level, creating a completely original and rocking performance each evening based on a single suggestion. This fast-paced, song-filled rock opera is sure to light up your evening and leave you wanting more.
$10
Winter Park Sidewalk Art Festival CANCELLED
March 20 – 22
Central Park, Winter Park
Over 1,100 artists from around the world apply for the Festival each year. Festival. An independent panel of three judges select the 225 artists who will exhibit their works. The Festival consistently ranks as one of the top juried fine art festivals in the country.
FREE Admission
12th Annual Wine & Seafood Festival POSTPONED DATE TBA
March 20 – 22
Lakeridge WineryThis signature event marks the beginning of springtime and the warmer weather brings people out to enjoy fabulous live outside music and entertainment throughout the entire weekend. Local Artists and Crafters are invited to display their work. Lakeridge wine, beer, soft drinks and a variety of tasty seafood specialties will be available for purchase, along with complimentary Winery tours and tasting.
$15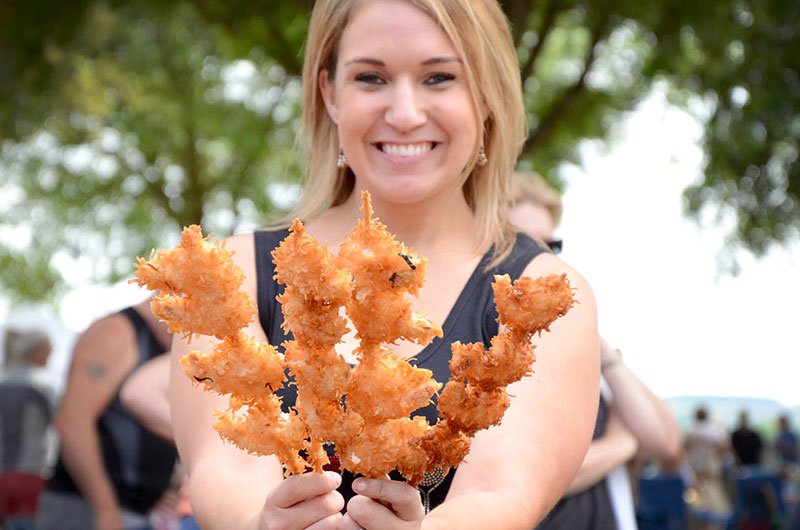 Clermont Cycle & Seek Bicycle Scavenger Hunt CANCELLED
Saturday, March 21, noon-3pm
Historic Downtown Clermont
Take pictures and solve clues as you test your knowledge of Downtown Clermont. Discover unique local businesses and learn fun facts about the city – all at no cost. Stops include several stores, Waterfront Park and Lake Hiawatha Preserve. Teams can range from two to four people; the first 100 people to sign up get a medal. Registration required to qualify for prizes.
FREE admission (bring your bike to participate!)
Orlando 90s Throwback Bar Crawl
Saturday, March 21, 3-10pm
Downtown Orlando
Get the squad together and start planning those crazy 90s outfits! Your favorite bars have planned a full day of retro shot specials just for you.
$20-35
Maxine's Tribute to David Bowie CANCELLED
Sunday, March 22, 12-7pm
Maxine's on Shine
Enjoy amazing food with Maxine's award-winning brunch all day at Orlando's #1 neighborhood restaurant with live music on two stages, featured artists, vending and more, for a celebration of the life, the music and many faces of David Bowie.
Salsa y Sazón Latin Food and Music Festival POSTPONED DATE TBA
Sunday, March 22, 2pm
Dr. Phillips Center for the Performing Arts
Dance to the rhythm of Latin music, enjoy culinary delights from the Caribbean, Central and South America, prizes, kids zone and lots of fun.
Tickets start at $15, VIP packages available ranging from $100-150
A Taste for the Senses
Sunday, March 22, 5-8pm
Wine 4 Oysters
This will be an interactive evening filled with discussions about intimacy, pleasure, relationships and of course, food of the Aphrodisiac variety. You'll also learn what these aphrodisiac foods can do and how to incorporate them with your intimacy to bring you to a new level of excitement and pleasure.
$55
March 23 – 31
Author Q&A and Signing: BLACK WIDOW by Leslie Gray Streeter CANCELLED
Monday, March 23, 6:30pm
Writer's Block Bookstore
Celebrate a moving story of hope, love, and overcoming grief with author Leslie Gray Streeter at 6:30 pm on Monday, March 23! This event will include a discussion of Black Widow, Q&A, and signing.
FREE Admission, book purchased from Writer's Block Bookstore for signing
Chef Night with DOMU CANCELLED
Thursday, March 26, 6-8:30pm
Edible Education Experience
Join us on March 26 from 6 to 8:30 p.m. to learn how to make Pesto Mazemen ramen with chef Francis Varias from noodle hotspot DOMU!
$80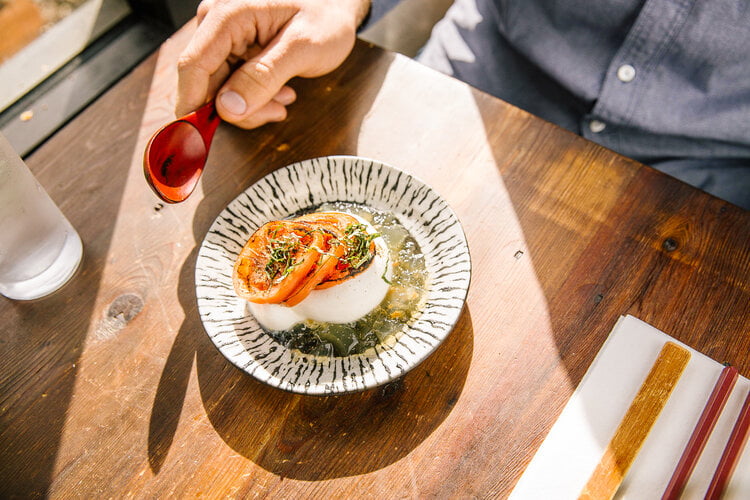 Taste of Vietnam Collab Dinner CANCELLED
Thursday, March 26, 6-9pm
The Osprey Tavern
An evening of social dining, the menu will highlight popular Vietnamese dishes starting with "món nhậu" (food to pair with drinks) and ending with entrees served "cơm gia đình" (family-style). Ticket prices include all food items; Vietnamese inspired cocktails created by Seito beverage director Dan Chau will be available for purchase to complete this 'meet and eat' event experience.
$85/person
Gouguenheim Winery Pairing Dinner CANCELLED
Thursday, March 26, 6:30pm
Marlow's Pointe Orlando
Five-course wine pairing dinner featuring Gouguenheim Winery and special guest Vintner Patricio Gouguenheim.
$55/person. Call 407-351-3627 to reserve.
The Prisoner Wine Company & High West Distillery TasteMaker Wine Dinner CANCELLED
Thursday, March 26, 7pm: Ruth's Chris Steak House Lake Mary
Friday, March 27, 6pm and Sunday, March 29, 6pm: Ruth's Chris Steak House Winter Park
Friday, March 27, 7pm: Ruth's Chris Steak House Orlando
March TasteMaker Wine Dinner featuring The Prisoner Wine Company & High West Distillery. A dinner designed to celebrate classic Americana fare, guests will enjoy 5 exclusive courses — from Prime Beef Stuffed Cabbage and Filet topped with Espresso BBQ Butter to Strawberry Cheesecake with a chocolate almond bar. See the rest of the dinners in this series here.
$80 – $85/person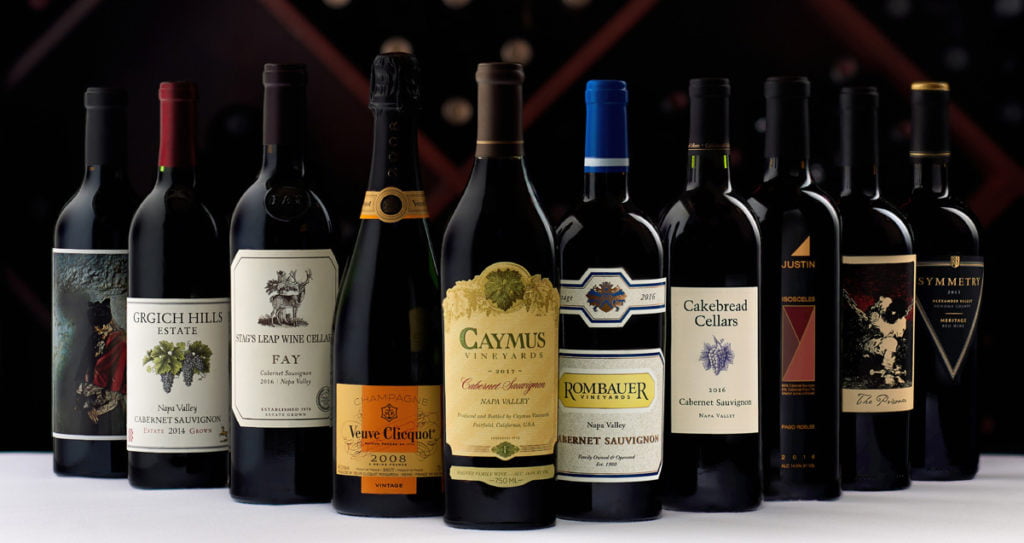 Adults Night-Out at Planet Obstacle CANCELLED
Friday, March 27, 7-10pm
Planet Obstacle
This adults-only event gives couples and singles an opportunity to spend an amazing evening in the new extraordinary way. Every ticket comes with one free drink of your choice, including wine or beer for those who are 21 and older. Make sure you grab your ticket for the Raffle Game that will take place at 8:30PM for the chance to win various prizes!
$20-51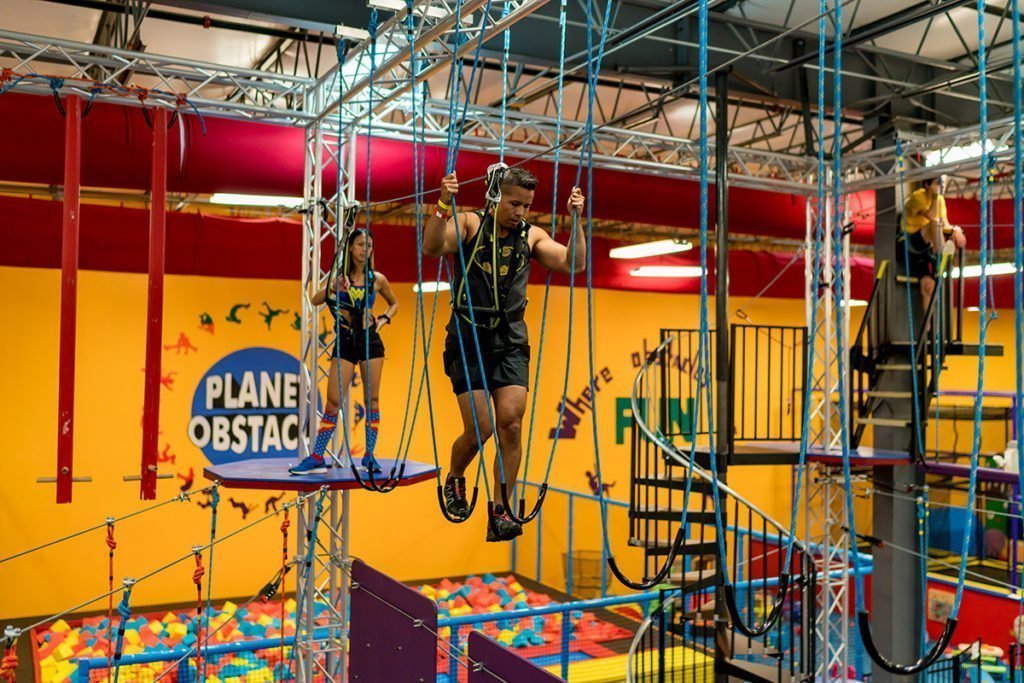 Made in the USA, presented by Orlando Ballet POSTPONED DATE TBA
March 27 – 29
Dr. Phillips Center for the Performing Arts
Made in the USA is a celebration of American artists that has a special treat for Orlando audiences. This production hails the return to the stage for Artistic Director Robert Hill, and a world premiere of his new work featuring critically acclaimed composer James M. Stephenson.
Tickets start at $24
Sushi Class 101 CANCELLED
Saturday, March 28, 11:30am-1:30pm
Dragonfly Robata Grill & Sushi
During the experience, the team will help you make the perfect sushi and hand rolls and invite you to sample several favorites. You'll also enjoy a collection of hard-to-find Japanese whiskeys, saké, shōchū, and your favorite craft cocktails and adult beverages available a' la carte.
$70/person
United We Brunch POSTPONED DATE TBA
Saturday, March 28, 12-3pm
Courtyard 390
Orlando's top brunch destinations will UNITE for one day to throw the ultimate brunch extravaganza! Graze for hours on limitless, delicious brunch bites, Bloody Mary's, beer, mimosas, and cocktails in the beautiful daylight hours with live entertainment.
Tickets start at $37
Brunch on the Avenue ***SOLD OUT
Saturday, March 28, 5:30-8:30pm
Gaston Edwards Park
Brunch on the Avenue will take place as a breakfast-for-dinner concept, running a table along the walking path in Gaston Edwards Park at dusk. With the perfect combination of sweet and savory, it's difficult to not connect to people around you during brunch.
$50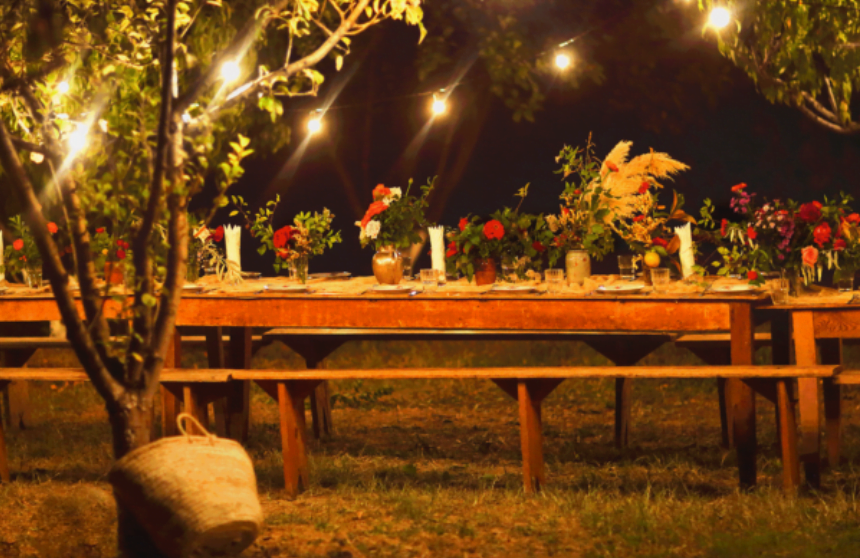 Beard in Baldwin Food and Wine Festival POSTPONED DATE TBA
Saturday, March 28, 7-10pm
Downtown Baldwin Park
The evening will feature an intimate food and wine festival with more than 40 top tier local restaurants. Along with the flavorful dishes, imbibe on fine wine, craft cocktails, and local brews while enjoying a live performance by the Legendary JCs. For a more exclusive experience, VIP admission includes a private cocktail reception presented by Rabbit Hole Bourbon and Plymouth Gin inside The Osprey Tavern with a special Chicago chef lineup.
$110-225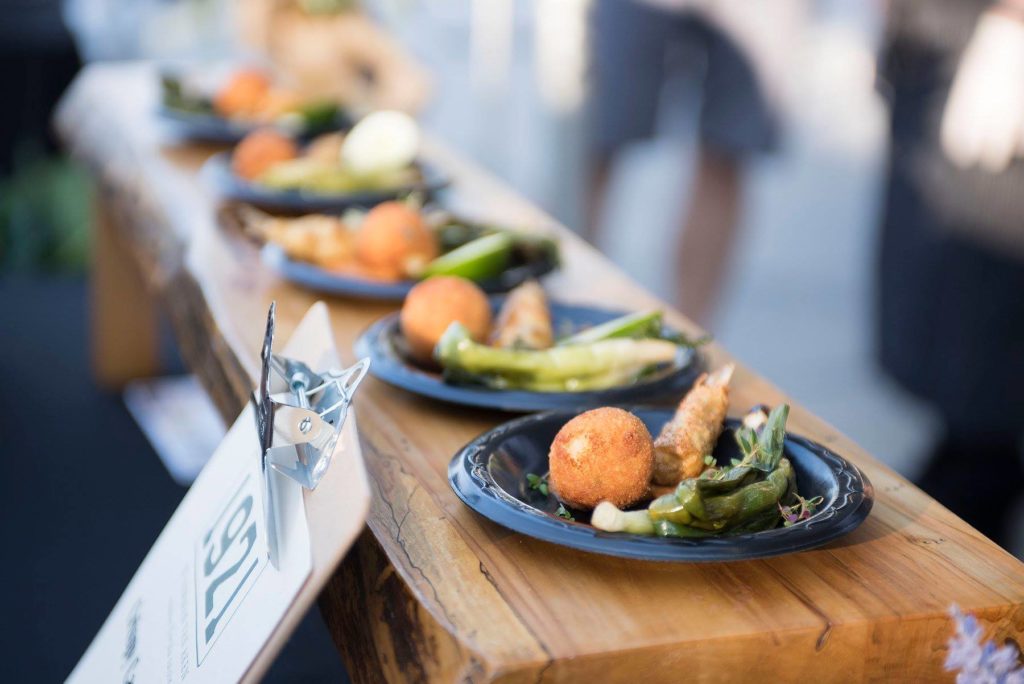 Orlando House Party Presents: We'll House You! A Tribute To House Music CANCELLED
Saturday, March 28, 9pm-2am
The Grape & The Grain
In this night you will hear Disco, Classic House, Soulful House, Latin House, Chicago House, New York City House accompanied by a live sax which will keep you dancing all night!!
FREE Admission
Diaz Trio CANCELLED
Sunday, March 29, 3pm
Tiedtke Concert Hall, Keene Music BuildingMiss Saigon
March 31 – April 5
Dr. Phillips Center for the Performing Arts
Modern Calligraphy at The Lemon Lily Tea Room POSTPONED
Sunday, March 29, 5pm
The Lemon Lily Tea Room
Whether you're a stationery nerd, DIY Bride-to-be, or just a crafty individual, in this workshop you'll be learning an introduction to modern calligraphy with a pointed dip pen and ink.
$65
Monty Python and the Holy Grail Sing-a-Long POSTPONED
Sunday, March 29, 7:30pm
The Garden Theatre
Ni! Dress up as your favorite character and act along as King Arthur and his motley crew struggle to find the Holy Grail in this British cult classic film. Test your Monty Python knowledge in pre-show trivia, and dress as your favorite character to enter the costume contest.
$15
Miss Saigon CANCELLED
March 31 – April 5
Dr. Phillips Center for the Performing Arts
Tickets start at $44.50
Feature image credit: Dr. Phillips Center for the Performing Arts