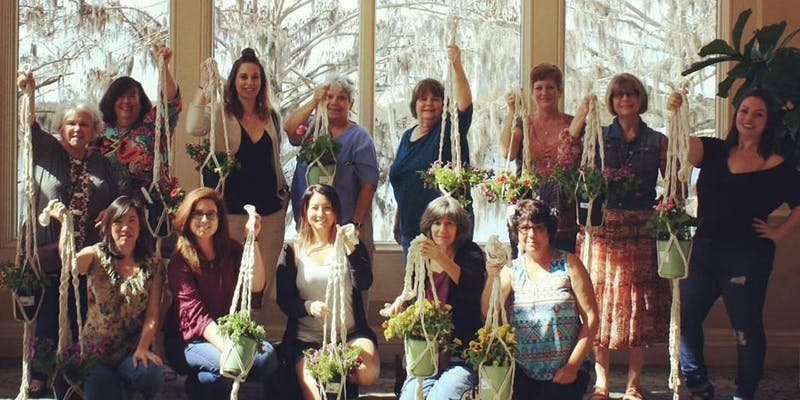 Spring is near and the weather is warming up which means it is the perfect time to get out of your comfort zone and try something new with your girls or your love! We've rounded up the best Orlando workshops happening this March for your next date or girls' night out below.
This content is proudly supported by Orange County Library System (OCLS)
WHERE TO TAKE ORLANDO WORKSHOPS + CLASSES:
Check out our guide to where to take workshops and classes for more ideas.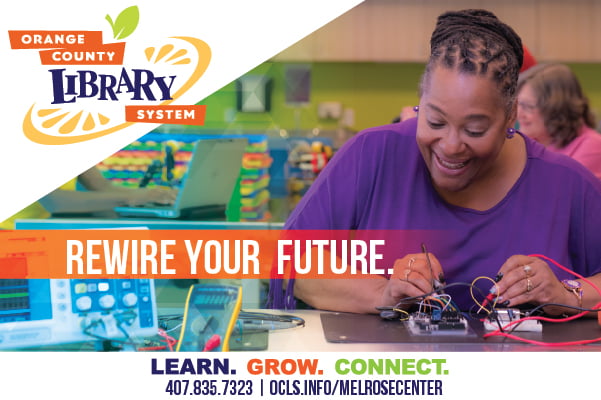 ACTIVE CLASSES
Adult Beginner Hip Hop Class
Thursdays, 7pm
DGBEK
Learn the moves, step by step and break it down to the latest hits.
$10
Heels Class
Tuesday, March 3, 7pm
Orlando Ballet School
The goal is to help the dancer feel good in their own skin and to have fun all while lifting up and supporting the other dancers in class. We will also look at the technique behind dancing in heels safely and comfortably. It's a time to let the hair down and to feel free.
*Check out the full list of weekly classes offered by Orlando Ballet, including Yogalates, Barre Fitness and more.
$15
Yin Yoga with Sound Healing Flow
Sunday, March 8, 12:30pm
Lake Eola Park
Everybody needs a little Yin… postures held longer to lengthen the connective tissues around the joints. This deep stretching increases elasticity & circulation which rejuvenates energy & calms the nervous system.
Donation based
Yoga Under the Stars & More
Friday, March 20, 7pm
Orlando Brewing
1 pint of beer + 1 hour of all-levels yoga taught by Sarah Burnett, aka ACROSARAH.
$12 in advance; $14 walk in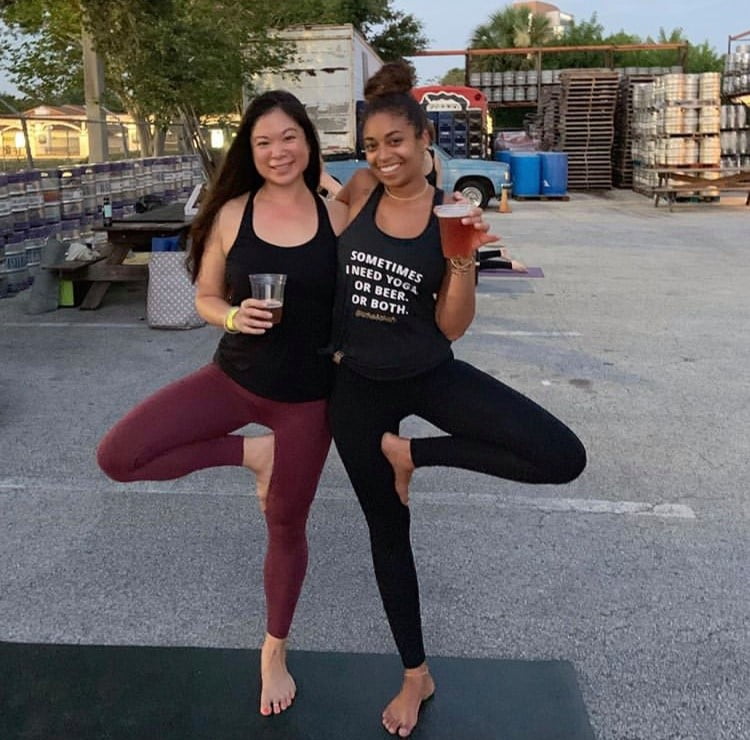 Belly Dancehall Choreography
Sunday, March 22, 1pm
YogaMix Orlando
This choreography workshop will fuse dancehall funk, bellydance, and hip-hop styles. We welcome female and male dancers of all levels to come, have fun, and sweat with us!
$40
COOKING + DRINK CLASSES
Celebrating the Pig
Tuesday, March 3, 6:30pm
Truffles and Trifles
Learn how to make all kinds of different pig centered bites!
$60
Macarons
Saturday, March 7, 10am
Truffles & Trifles
$60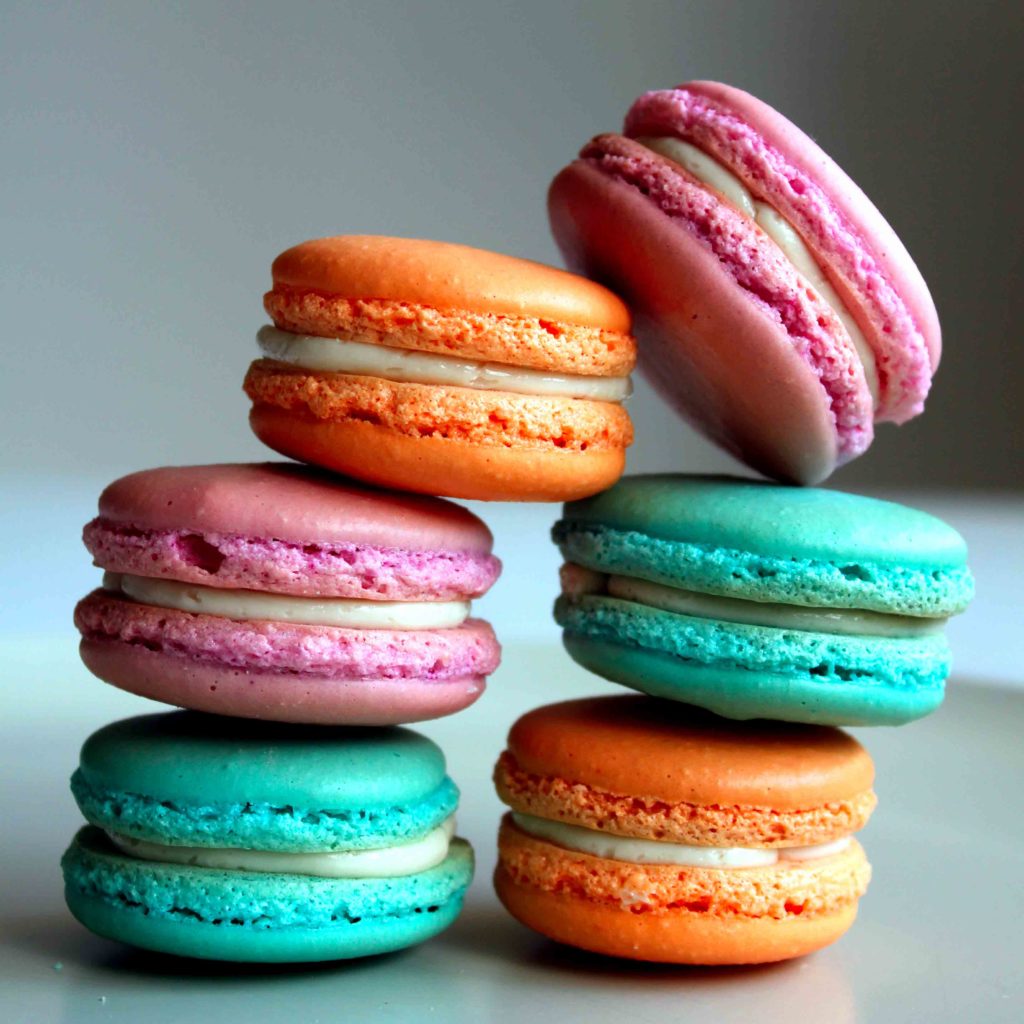 Plant Based Cooking Workshop
Sunday, March 8, 10am
Publix Aprons Cooking School – Dr. Phillips
Learn how to make tasty, creative dishes using plant-based items.
$60
Couples Cooking: Surf and Turf
Thursday, March 12, 6pm
Publix Aprons Cooking School – Dr. Phillips
The marriage of steak and seafood is a combination that everyone loves. Work together in this seafood and steak driven class to show off this classic pairing.
$100 per couple
Pasta Workshop
Friday, March 13, 6:30pm
Truffles & Trifles
$60
Sushi Class 101
Saturday, March 14, 11:30am
Dragonfly Robata Grill & Sushi
During the experience, the team will help you make the perfect sushi and hand rolls and invite you to sample several favorites. You'll also enjoy a collection of hard-to-find Japanese whiskeys, saké, shōchū, and your favorite craft cocktails and adult beverages available a' la carte.
$70/person
Tiki Cocktails
Saturday, March 14, 3:30pm
Bitters & Brass
Enjoy working at a personal cocktail station as you learn the history behind the drinks. From preparation to execution, examine the reasons behind each step, including proper jiggering, choosing the correct ingredients and using the right garnish to complement your cocktail. Each class is uniquely themed.
$50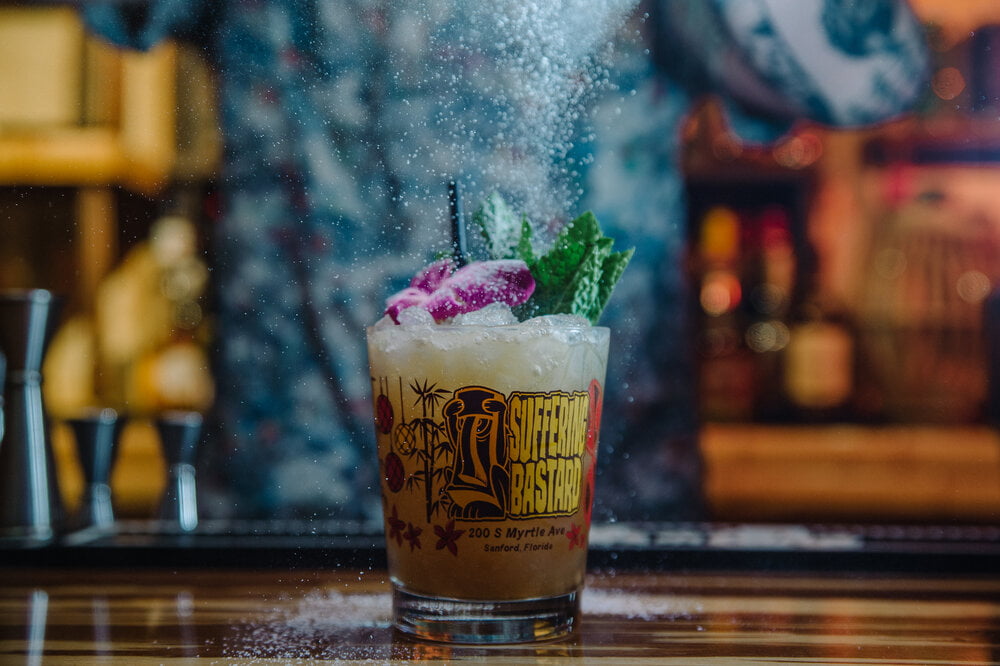 St. Patrick's Day Brunch
Sunday, March 15, 12pm
Publix Aprons Cooking School – Dr. Phillips
Take a break from tradition and enjoy an Irish dinner at our Aprons Cooking School where we will be serving up a not-so traditional Irish feast.
$45
Modern Southern BBQ
Friday, March 20, 6:30pm
Publix Aprons Cooking School – Dr. Phillips
Gather 'round the patio for a night of southern ingredients reimagined.
$50
Springtime in Italy
Saturday, March 21, 6:30pm
Publix Aprons Cooking School – Winter Park
Join Enovation Brands Manager Anthony Acampa for a fun filled evening of Italian food & wines.
$50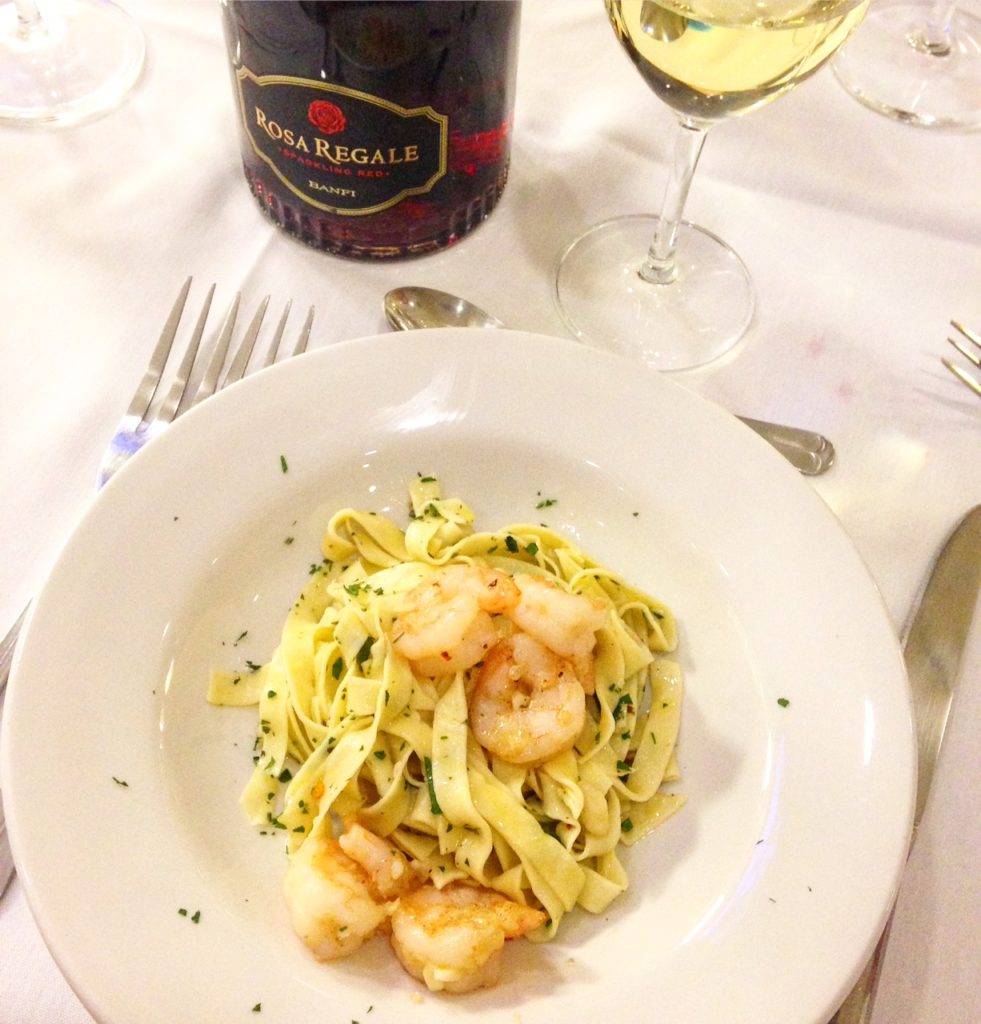 Date Night: Key West Caribbean
Saturday, March 21, 6:30pm
Truffles & Trifles
$140/couple
Couple's Cooking: Chinese New Year
Tuesday, March 24, 6pm
Publix Aprons Cooking School – Winter Park
Bring in the Chinese New Year with some familiar favorites.
$100
Girls' Night Out Cooking Class
Friday, March 27, 6:30pm
Truffles & Trifles
$60
Date Night: An Evening of French Bistro
Saturday, March 28, 6:30pm
Truffles & Trifles
$150/couple
Raising the "Bar" Foods
Tuesday, March 31, 6pm
Publix Aprons Cooking School – Winter Park
Sweet, Salty, Crunchy – Umami flavors we come to expect out of great bar foods. Let's take the bar food game to the next level.
$45
Check out our guide to where to take a cooking class in Orlando for even more ideas.
ART CLASSES
Create a Cast Resin Flower
Sunday, March 1, 3pm
Orlando Public Library
Make a unique gift for someone! You design and build it yourself, while learning about casting.
Free
Hello Door Pendant
Wednesday, March 4, 11am
Driftwood Market
Create a hello wall hanger for your door.
$45
Cocktails & Conversation: How Is Art Made?
Wednesday, March 4, 6pm
Orlando Museum of Art
Wind down on Wednesday evenings with a cocktail and a class designed for all levels of art enthusiasts. With your ticket you receive one themed cocktail to enjoy during a discussion-based, art appreciation class and analysis of work in the Museum's permanent collection.
$25
Wire Wrapped Rings
Thursday, March 5, 3pm
Autumn and Ro
Join us for a fun evening of crafting in metal. We'll start with bending and twisting wire into basic shapes and dive into a huge stash of glass beads to add detail and color as desired.
$46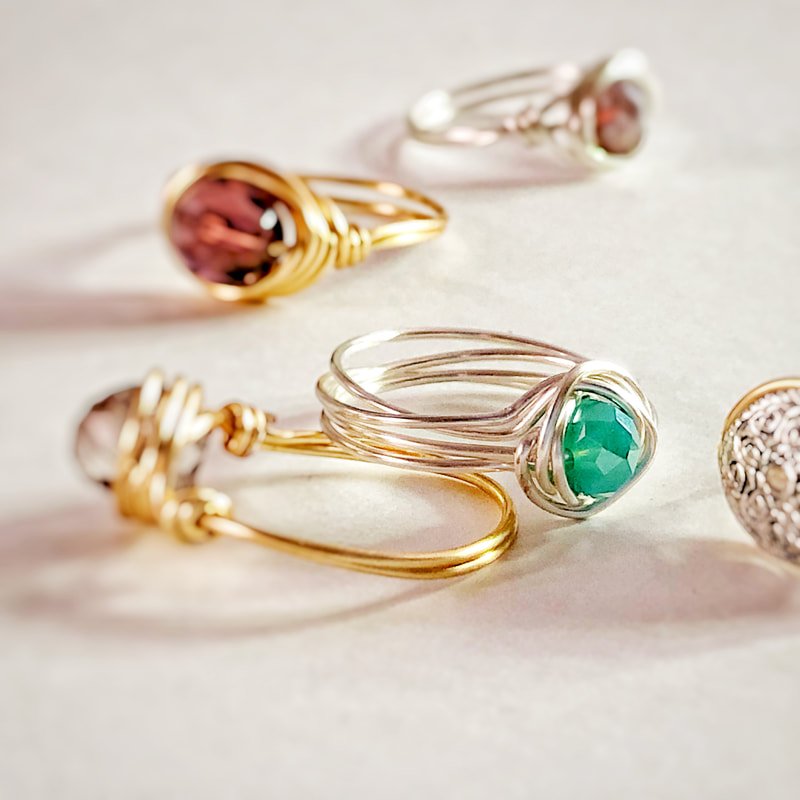 Bad Moms Night Out
Friday, March 6, 6pm
Hammer and Stain Clermont
Calling all you Bad Moms- You mamas that have the perfect mix of sugar and spice- you're a straight shooter and don't layer on the fluff…your kids love ya…and guess what…we dig you too. Throw your hair up in a messy bun..slip into your finest comfy clothes and get ready for a night of laughing and painting fun.
$45
Date Night Ceramics
Friday, March 6, 7pm
Crealde School of Art
Bring some wine and prepare to get messy and have fun making art! Snacks and all materials included.
$120/couple
Hand Lettering Workshop
Tuesday, March 11, 6pm
Good Crowd
All are welcome at this relaxed, 90-minute Hand Lettering Workshop where we'll go over the basics of lettering including drills, letters, and connecting them.
$25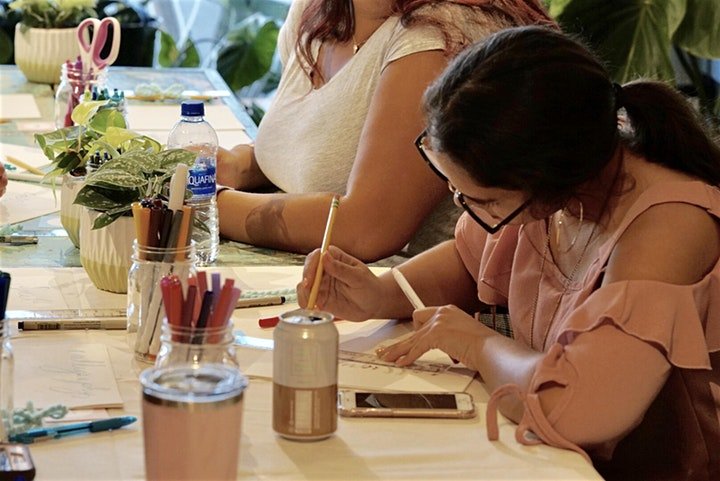 Aromatherapy Bracelet
Wednesday, March 18, 3pm (also available March 26)
Autumn and Ro
Design and make a bracelet using beads in colors and shapes that appeal to your sense of style.
$46
Art Night Out: Sculpture Party! with Catherine Cross
Thursday, March 19, 6pm
Orlando Museum of Art
Upcycle a variety of materials to create your own table-top sculpture. Your instructor will guide your creativity as you learn to manipulate everyday materials into imaginative works of art.
$30
Macrame Plant Holder
Saturday, March 21, 1pm
Leu Gardens
"Macramake" your very own plant hanger! Learn how to weave four useful knots to sculpt a beautiful handmade work of art.
$40
Steampunk Key Pendant
Multiple dates March 26-28
Driftwood Market
Begin with a vintage key and add gears, wire, beads and charms to create a One-Of-A-Kind pendant that will be very unique to you.
$20
Spring Watercolor Loose Florals
Saturday, March 28, 10:30am
Orlando Museum of Art
Come learn how to paint abstract, expressive flowers from life with Kara McKean! Students will be provided with materials for 2 painted designs. Learn brush, color and layout techniques whilst developing your own style of painting using watercolor.
$85
Watercolor Cactus Workshop
Saturday, March 28, 11am
Via Francesca
In this workshop you will learn the basics of watercolor painting as art instructor Katie Holt guides you through painting an image of a potted cactus. Plus, pick a 2″ potted plant from the store to take home with you!
$40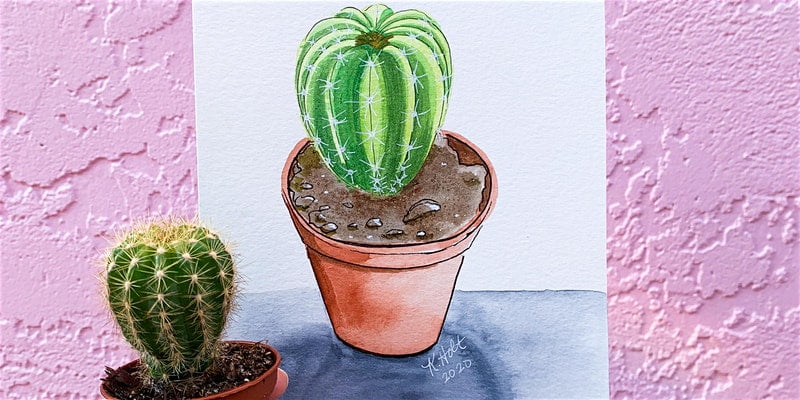 OTHER CLASSES + WORKSHOPS
Orlando Book Festival
Saturday, March 14, 10am
Orlando Public Library
A day-long celebration of books at Orlando Public Library. Enjoy panels, writing workshops, book signings, and more from bestselling authors from all over the country.
Free
Enneagram Workshop
Saturday, March 28, 10am
The Grape & The Grain
Join Jenny Price of Jenneagram Coaching as she teaches us about the Enneagram. Everyone will have an opportunity to take the test, learn about their number, and connect with other women who share their number.
$40
Create a Spring Masterpiece: FarmGal Flowers Workshop
Saturday, March 28, 2pm
Orlando Museum of Art
Learn to create a lush, garden-style floral centerpiece that highlights locally grown flowers and foliage with FarmGal Flowers! Eileen will demonstrate step-by-step how to make a beautiful Spring centerpiece. Then you will create your very own arrangement in a specially selected vase with beautiful blooms from FarmGal's flower bar! All materials included but please bring flower snips.
$85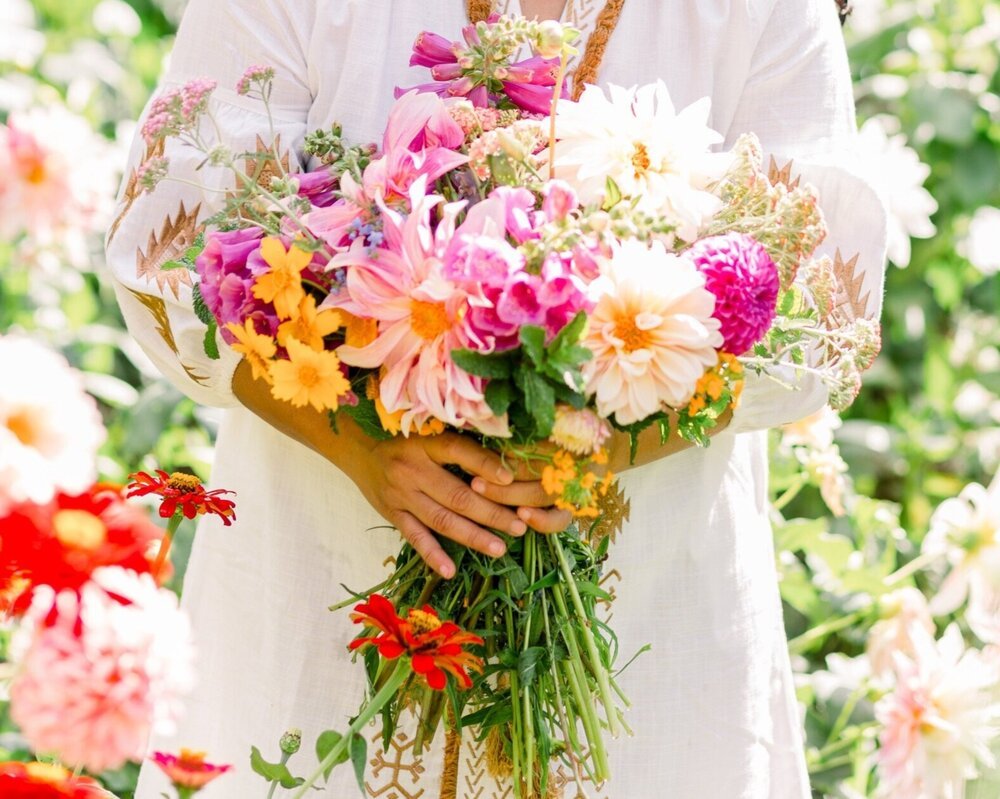 Backyard Beekeeping
Sunday, March 29, 1pm
Orlando Museum of Art
John Rife, the founder/owner of East End Market, will share his passion for backyard beekeeping and provide an introduction and "how to get started" in beekeeping workshop.
FREE with $15 festival admission
IKEBANA Floral Workshop, The Art of Japanese Flower Arranging
Sunday, March 29, 2pm
Orlando Museum of Art
Ikebana, Japanese flower arranging, is a national Japanese treasure, which is over 500 years old. A plastic flower container, Japanese kenzan (needlepoint holder), floral materials and handouts will be provided. Please bring branch cutters and/or garden clippers, a container/pitcher to hold water, a small plastic bowl to cut the floral materials and a small plastic bag for your trash.
$85
Know of an awesome class we missed? Share it in the comments!
Feature image credit: Leu Gardens