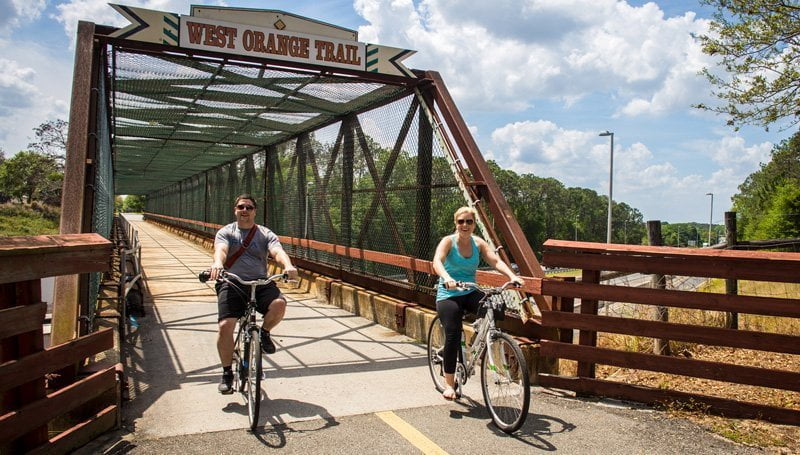 Do you ever wish you and your sweetheart had more time together? Well, in 2020 we get an extra 24 hours thanks to the Leap Year. With this extra day falling on a Saturday, it is the perfect excuse to plan an epic date together. Maybe there is a place you've wanted to visit, and it's just been sitting on your list for months and months. Use Leap Day to finally visit that place or plan a special date that is fun and memorable. Here are 29 ways to spend Leap Day in Orlando on February 29:
Take a Day Trip
Orlando's central location gives us access to so many great day trip destinations. Whether the beach is calling or you want to stroll the streets of a historic downtown area, there are so many choices. I suggest a trip to a beach town this time of year, before the warm spring and summer weather comes roaring back.
1. For a coastal experience with a small town feel you just can't beat New Smyrna Beach. Check out our weekend itinerary to snag some ideas for spending the day at one of Orlando's closest beach towns.
2. Consider spending some time around Downtown St. Pete. Start your day at The Mill Restaurant for brunch or enjoy a variety of small plates including watermelon bruschetta and breakfast hand pies. Then gain some appreciation for amazing art at the Salvador Dali Museum and the Museum of Fine Arts. Explore the wonders of nature at Sunken Gardens and Gizella Kopsick Arboretum. Cap off your day at Urban Brew & BBQ to savor craft beer along with scratch made BBQ.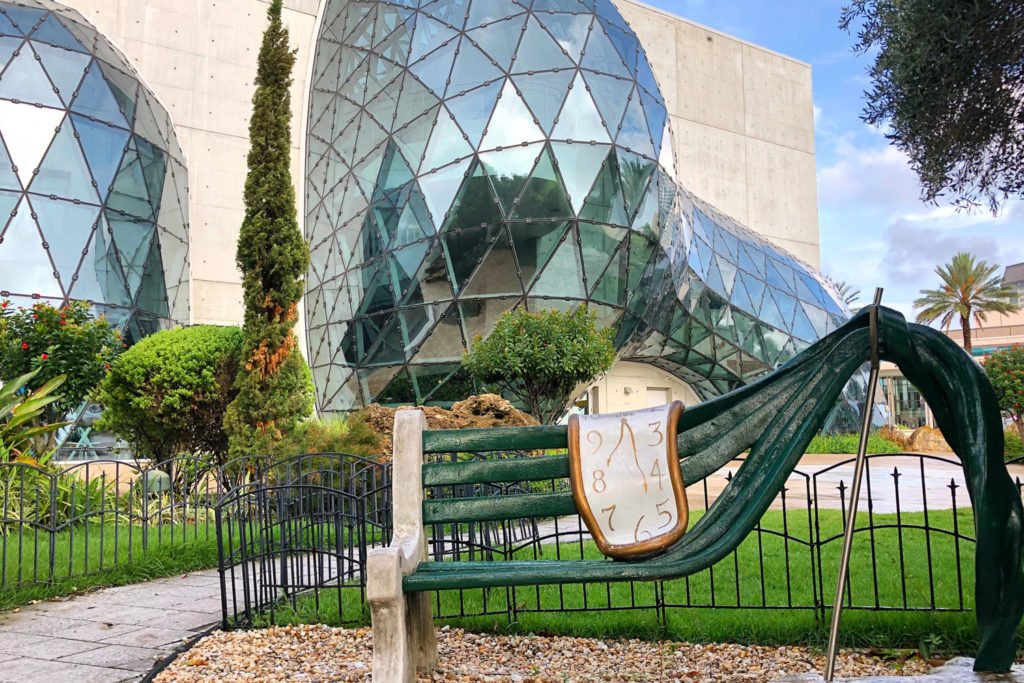 3. You can have an out-of-this-world date in Titusville. This charming town has a close history with the space program, historical landmarks and delicious eateries.
4. Head out to the country. From zip lining to horseback riding, you can have an adventurous day in Ocala.
5. Check out how my husband and I chased the sun during our sunrise to sunset day trip starting on the East Coast of Florida and ending on the West Coast.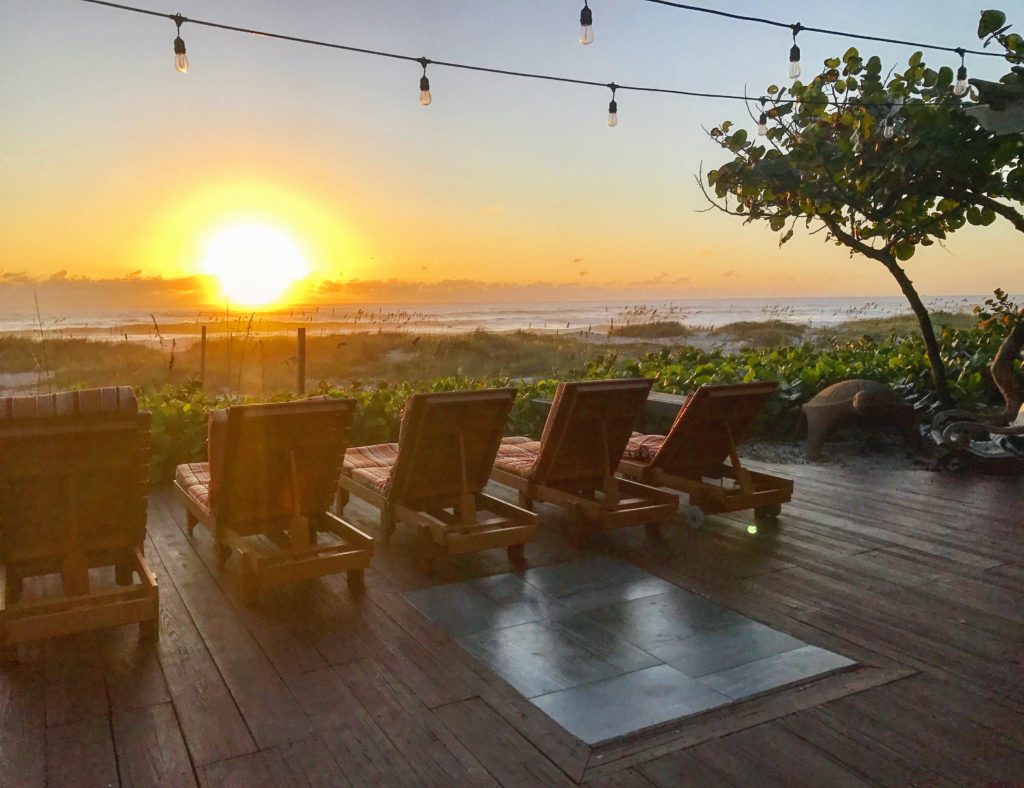 Go on a Pub Crawl
6. One of the newest additions to the Orlando attractions area is Sunset Walk, part of the Margaritaville Orlando Resort. Here you can enjoy a pub crawl with live music, craft cocktails, and more all within easy walking distance. Parking is free!
7. In the heart of Orlando's attractions area is lively International Drive. In some ways similar to Las Vegas' strip and in a lot of ways a place all its own, there are countless quality bars, restaurants and attractions. Enjoy happy hour at Pointe Orlando. Share delicious tapas in an artistic atmosphere at Cafe Tu Tu Tango or Tapa Toro. Chill out together at ICEBAR Orlando then heat things up in FIRE LOUNGE. Dance the night away at Mango's Tropical Cafe. There's so much fun to be had on I-Drive.
8. Orlando is fortunate to have a bustling craft cocktail scene. Use our Orlando Cocktail Crawl as your guide to explore some of the best date night-worthy cocktail spots throughout Ivanhoe Village and Mills 50.
9. Perhaps the most magical pub crawl of all is to hop on board the monorail at Walt Disney World. Check out our monorail pub crawl ideas as well as the official Disney monorail crawl experience.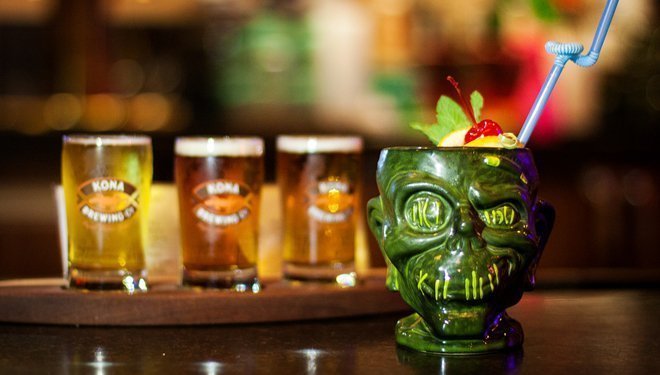 10. Disney now offers a whole new way of getting around the heart of its property. The Disney Skyliner gondola system offers wonderful views and a fun way to experience some Disney resort hotels. There are a variety of itineraries you can enjoy for a Disney Skyliner pub crawl.
Check out an Event on Leap Day
11. Stuff your face with tacos and margaritas at the Orlando Taco Festival at Drive Shack Orlando.
12. Dress up together for the Seersuckers & Sundresses Day Party 2020 at Ember in Downtown Orlando. For nighttime fun, Howl at the Moon Orlando will be hosting a Leap Day Party from 7pm-2am.
13. If you love live music then the Rockin' Robinson festival is for you; an Orlando-centric music festival celebrating artists of all types and genres.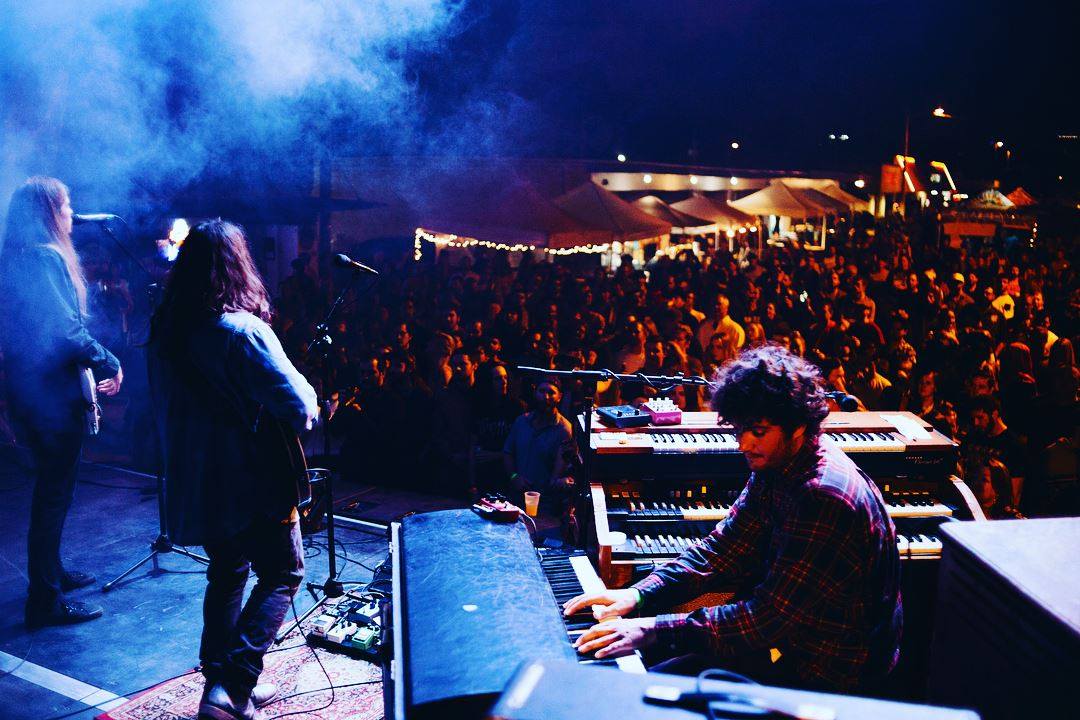 14. The inaugural Orlando Solar Bears Food Festival takes place on Church Street and admission to the festival includes admission to the game against the Newfoundland Growlers.
15. Celebrate the return of soccer at the Orlando City Soccer Club home opener.
16. Check out an epic Leap Year pop-up dance party at the Winter Park Farmer's Market (February 28) and learn a flash mob routine.
17. Partake in a little friendly competition on a double date playing glow in the dark night golf at Dubsdread Golf Course's Leap Year Glow Ball Scramble.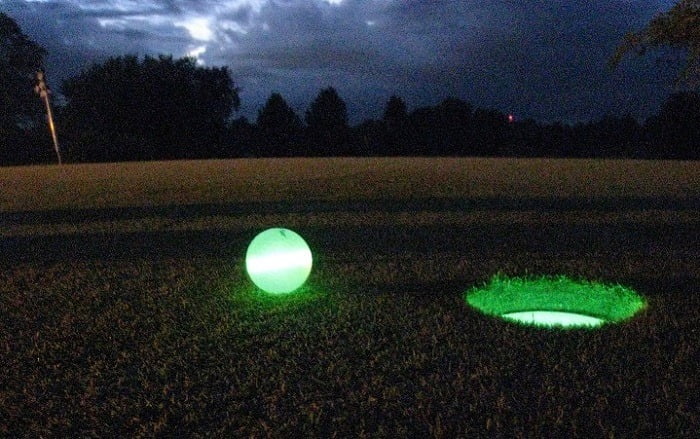 Get Outdoors
18. Take the extra day and enjoy the gorgeous weather in one of Central Florida's Springs and Parks.
19. Another great way to enjoy the mild weather is to explore the West Orange Trail. We've put together an itinerary for biking, eating, and drinking all along the trail. Pair it up with a visit to the Winter Garden Farmer's Market on Saturday!
20. Anytime I find myself with a chance to enjoy some time with my husband, I am drawn to Wekiva Island. The outdoor bar offers lovely views of the Wekiva River and the Tooting Otter Wine Bar is cozy, offering delicious wines on tap. It does get very busy on the weekends so if you do want to spend Saturday, February 29th on Wekiva Island be sure to get there early.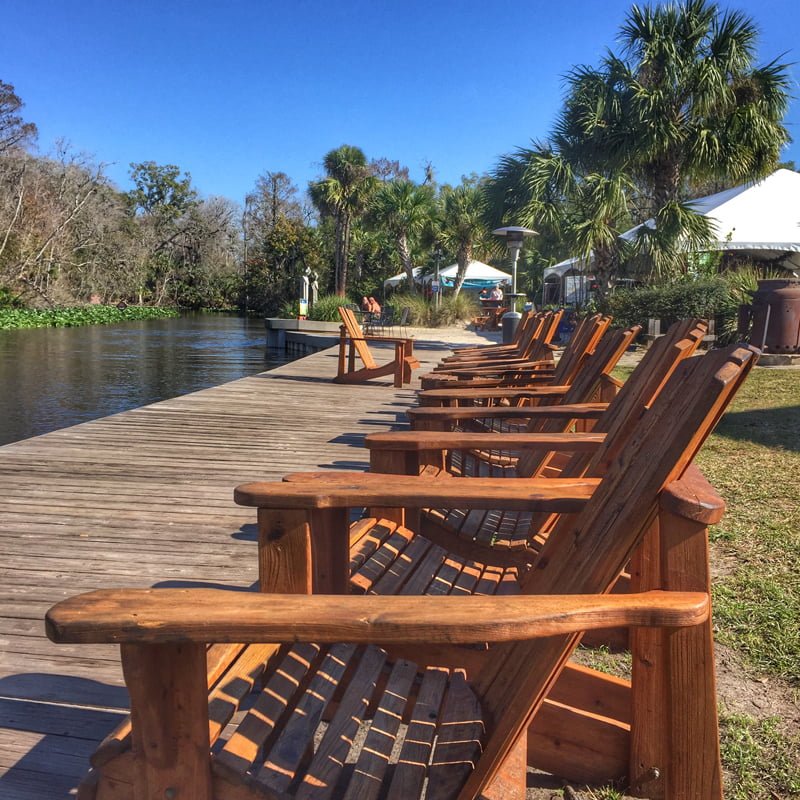 Use the extra day to Do Good Together
21. Enjoy live music together at the Unity Concert 2020: Benefiting Shepherd's Hope.
22. Attend the Project Red event at Second Harvest Food Bank. All flappers and gangster are welcome!
23. The Hope for More Foundation's annual fundraising event, the Anti-Gala, is a casual, high-class tailgate party that includes lawn games, food trucks, beer and spirits, karaoke, silent auction and entertainment. Taking place on February 29, this year's event benefits OCA, a school that specializes in educating autistic students.
24. Volunteer together! We put together a list of awesome local organizations that are always in need of volunteers.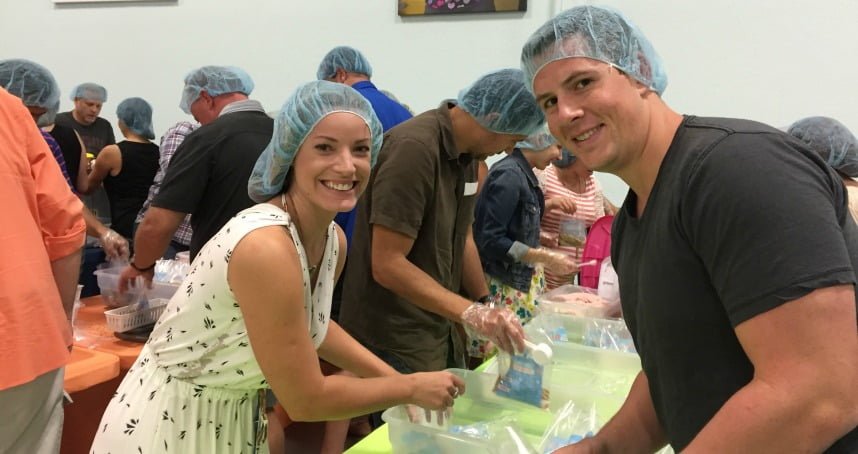 Be A Tourist in Your Own Town
25. Put on some tacky tourist apparel and create your own mini golf marathon. There are over a dozen mini-golf courses in the Orlando area. You could easily make a day of putting around town, or you could visit International Drive where there are five mini-golf courses nearby including the Lost Caverns Adventure Golf, Gator Golf Adventure Park, and Congo River Golf all within walking distance to each other.
26. If you're looking for something inexpensive or free to do on Leap Day then head to ICON Park. There are plenty of shops and attractions; The Wheel observation wheel offers romantic views of Orlando especially at sunset. But even if you go just to talk around there is a lot to see and a fun atmosphere.
27. One of the touristy activities that's been on my to-do list for ages is the Winter Park Scenic Boat Tour. I did a tour when I was growing up, but haven't been on again as an adult. If you haven't done this tour, many consider it to be a mandatory initiation in order to truly become a Central Florida resident.
28. A visit to Fun Spot America makes for a fun date. Race each other on go-karts, make a splash on the bumper boats, and see if your honey can win you something cute at the midway games.
29. For a super sweet touristy activity, visit the World of Chocolate Museum and Cafe. Take a tour and learn about the history of chocolate, and marvel at chocolate works of art. Then, satisfy your sweet tooth with a variety of chocolate treats.