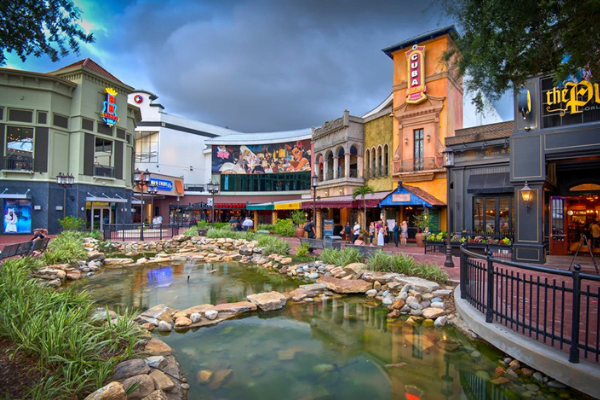 Anyone who lives in Orlando has made a trip or two down to International Drive. While this area remains a tourist's paradise, local residents can also find several fun options for a date night experience that feels like leaving town without paying the hefty price tag to travel. Below we've compiled all the details for date night ideas for you and bae to explore during your next venture to IDrive this spring!
Thrills & Chills
SeaWorld is breaking into the high-thrill coaster business with its first launched coaster, Ice Breaker. Named after the icy Arctic summits, Ice Breaker features four airtime filled launches, both backward and forwards, all leading up to a reverse launch into the steepest vertical drop in Florida (93 feet tall spike at a 100-degree angle). This brand new addition to SeaWorld will be located across from Wild Arctic and opening this Spring.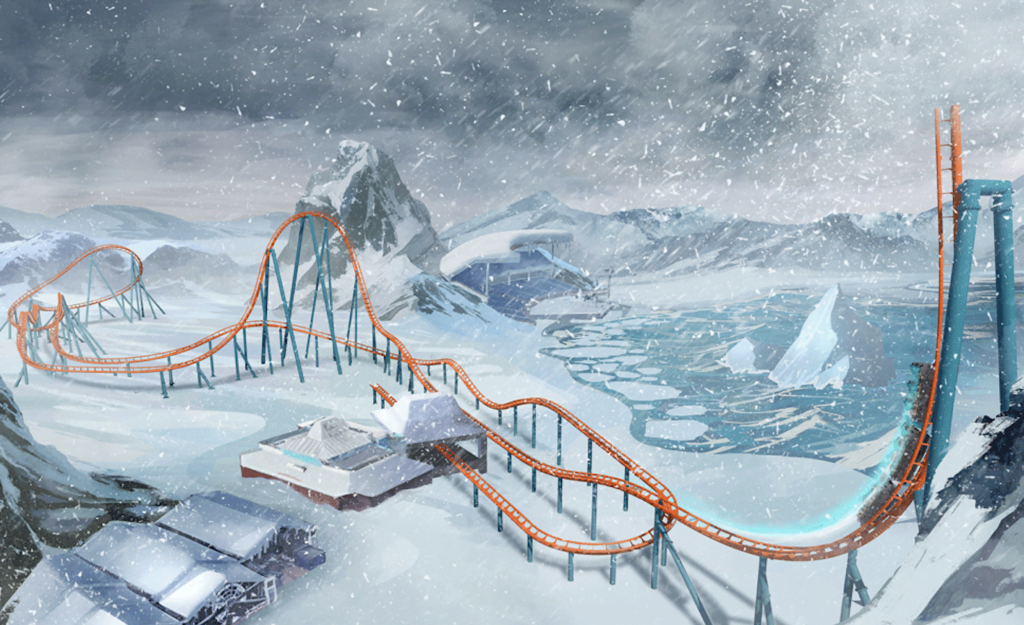 It doesn't get more fun on IDrive than Fun Spot! After a day (or night) of fun and games, you'll want to end it with a ride on their Technical Park wheel. It features the world's greatest led light package and will keep you entertained throughout the night. This wheel stands 98-feet tall and will feature 20 ride gondolas that can accommodate six riders per gondola. Also, it will be outfitted with the latest LED light package that offers various light sequences, better depth of colors, and a series of different light speeds. Be sure to put a ride on this gorgeous Ferris wheel on your list for dates on IDrive this spring.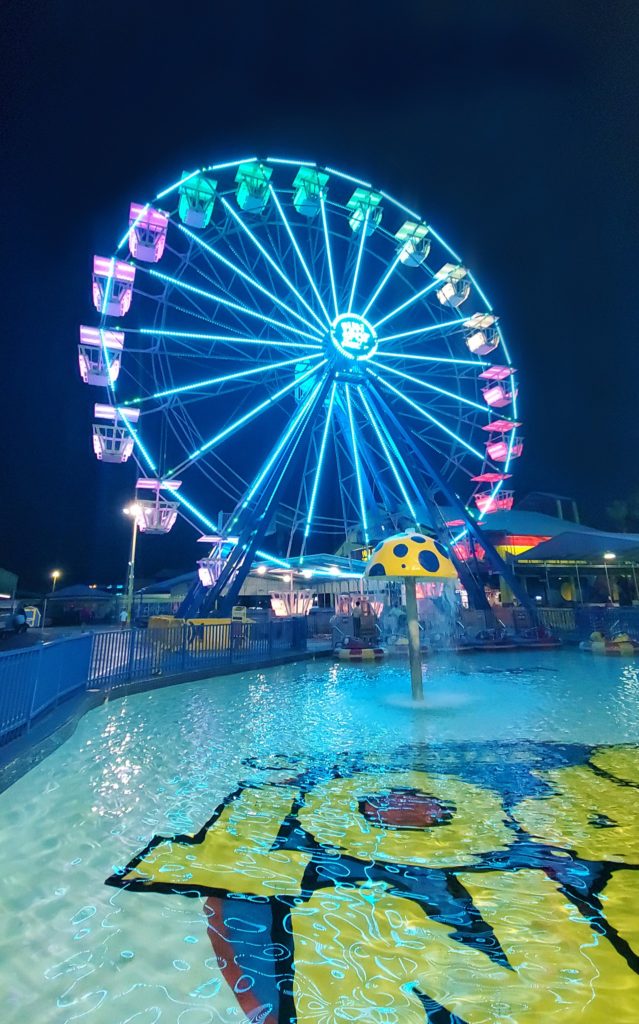 What's that saying, home away from home? If you're into having a staycation this year, you'll need to make it a priority to visit Hyatt House. This eight-story, 175 room hotel allows you to stay, relax, and settle into their house as if it were your own. They offer apartment-style spaces with areas to work and relax, fully equipped kitchens (refrigerators, microwaves, stovetops, and islands), and their on-site lounge, H Bar, features craft cocktails and freshly prepared meals every day. Do you have friends or family staying in town for a few weeks? Hyatt House offers a Very Important Resident program that includes extended-stay rates, a welcome amenity, credits for dining and laundry, and more.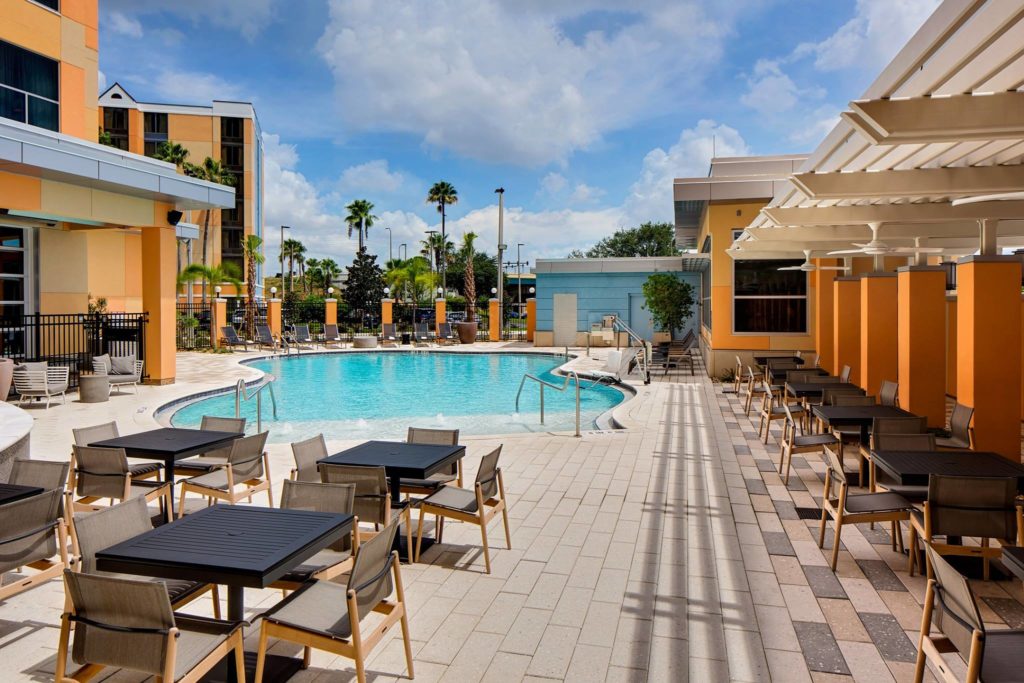 Home to the two tallest attractions in Orlando, ICON Park has decided to make it quadruplets! Standing 400 feet tall, the Orlando Gyro Drop Tower will take home the title of World's Tallest Drop Tower once it opens this year. This one will be perfect for every couple who enjoys adrenaline-pumping activities.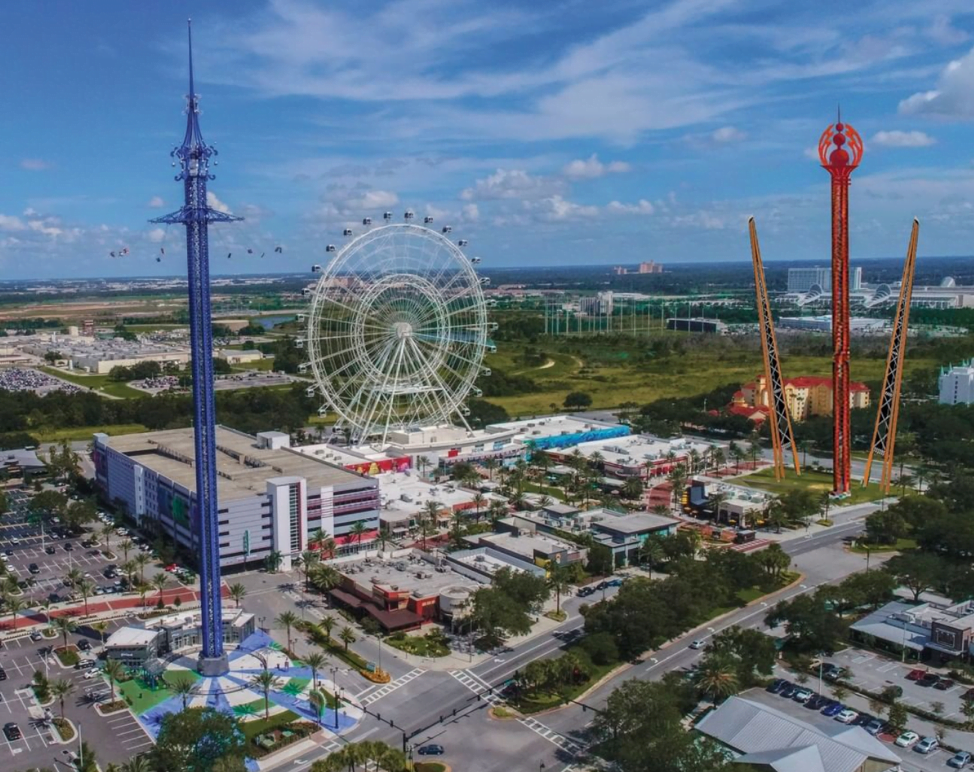 The second addition to ICON Park in IDrive this Spring, the Orlando Slingshot will catapult you 390 feet in the air at speeds close to 100 MPH! Orlando Slingshot will also claim the title of World's Tallest. As an added bonus, you'll be able to purchase a video of your trip on the Orlando Slingshot so you can share with friends and family.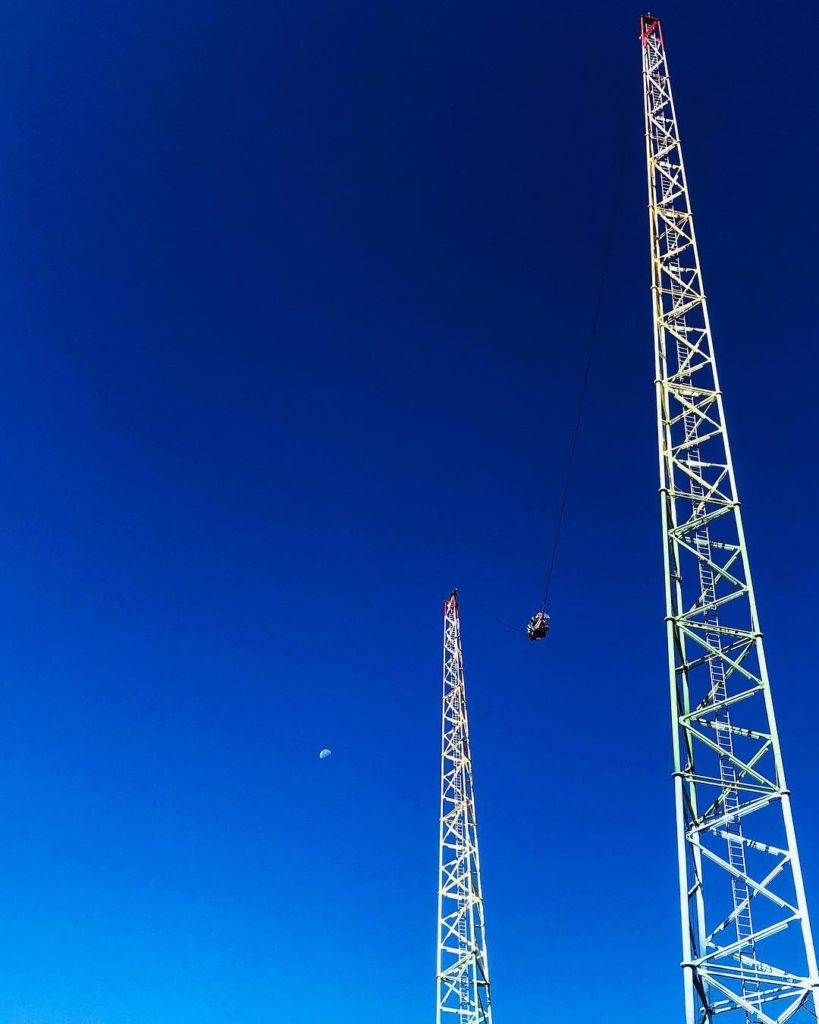 Featuring the largest collection of Batmobiles, 007 Bond Hollywood Cars, and more, Dezerland Action Park has a multitude of fun activities for you and your love to experience this Spring. You'll be able to select from bumper cars, go-karts, laser tag, trampolines, virtual reality, bowling, and arcade games. In addition, you can grab a bite and a drink in between matches! Keep an eye on their Facebook page for the official opening date.
EATS & ENTERTAINMENT
When you're in the mood for games and burgers, you and your honey will need to make a trip to Mooyah Burgers & Arcade. Their menu is robust with several burger options for any lifestyle, including paleo, keto, vegan, gluten-free and vegetarian. Mooyah uses never-frozen beef for their burgers and you can enjoy hand-cut fries, real ice cream shakes, offered in seven flavors including Reese's peanut butter cups, cookie dough, and Hershey's chocolate. Afterwards, it's game on in the arcade to see who has to drive the other home while they enjoy their food coma from delicious American classics.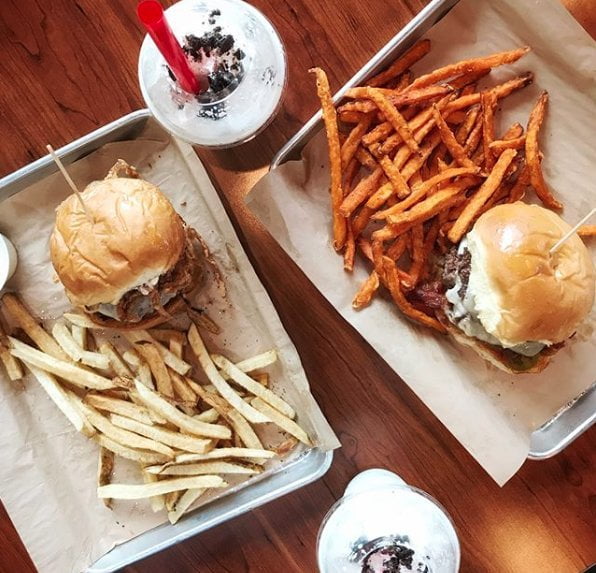 What happens when two friends are chatting over cigars, one a cigar shop owner, the other the owner of a restaurant on IDrive, and decide to work together? You get Tropical Cigars at Mango's! Josh Wallack and Israel Markevitz have partnered to bring Markevitz's Cigarz shop to IDrive at Wallack's Mango's Tropical Cafe. This joint venture will feature a "cigarden" where premium liquor will be served and also a 700-square-foot retail shop in the nightclub.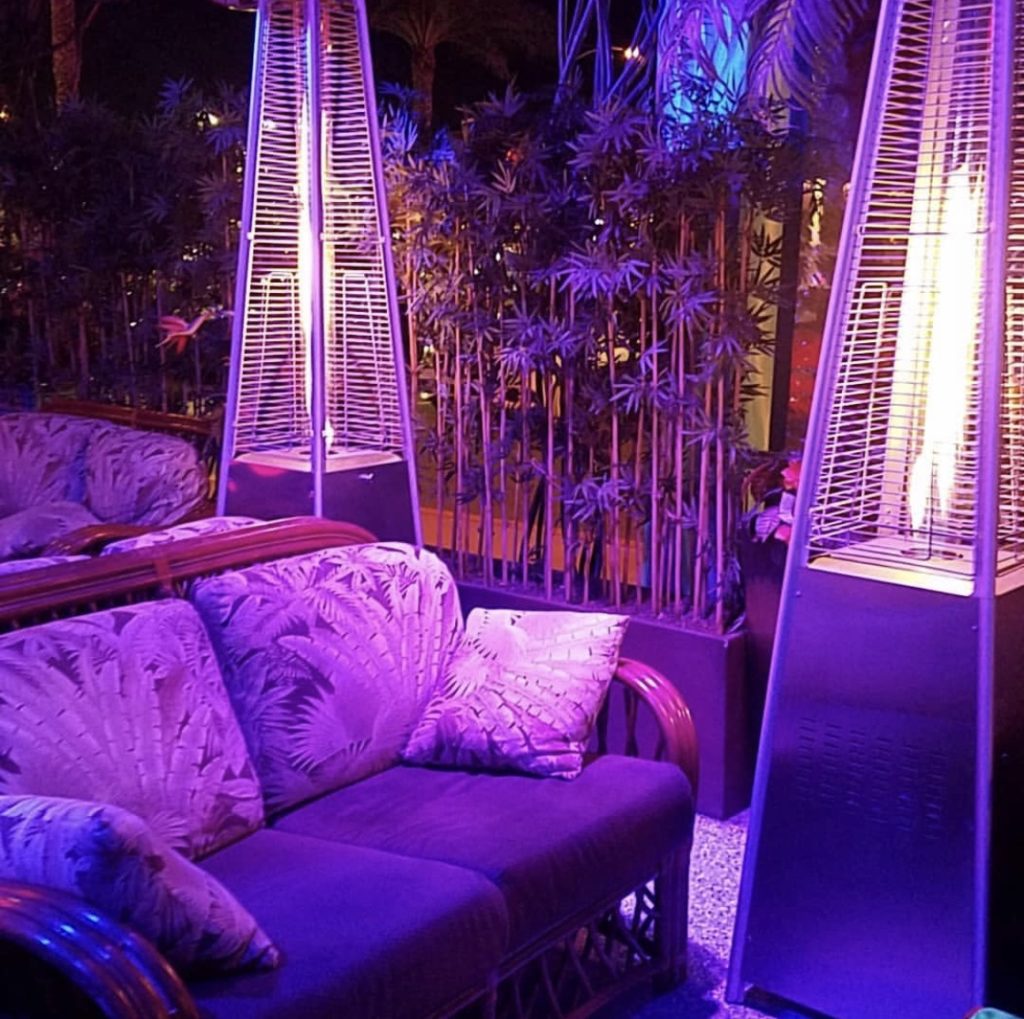 In the mood for a tasty dining experience from Louisiana? You'll find a delicious menu of cajun cuisine in store for you at Walk-On's Sports Bistreaux. Opening March 2020, you'll find hand-battered mozzarella logs served with marinara, Grown-Up Grilled Cheese, a Hangover burger and more adventurous items such as BayouPasta and Blackened redfish tacos.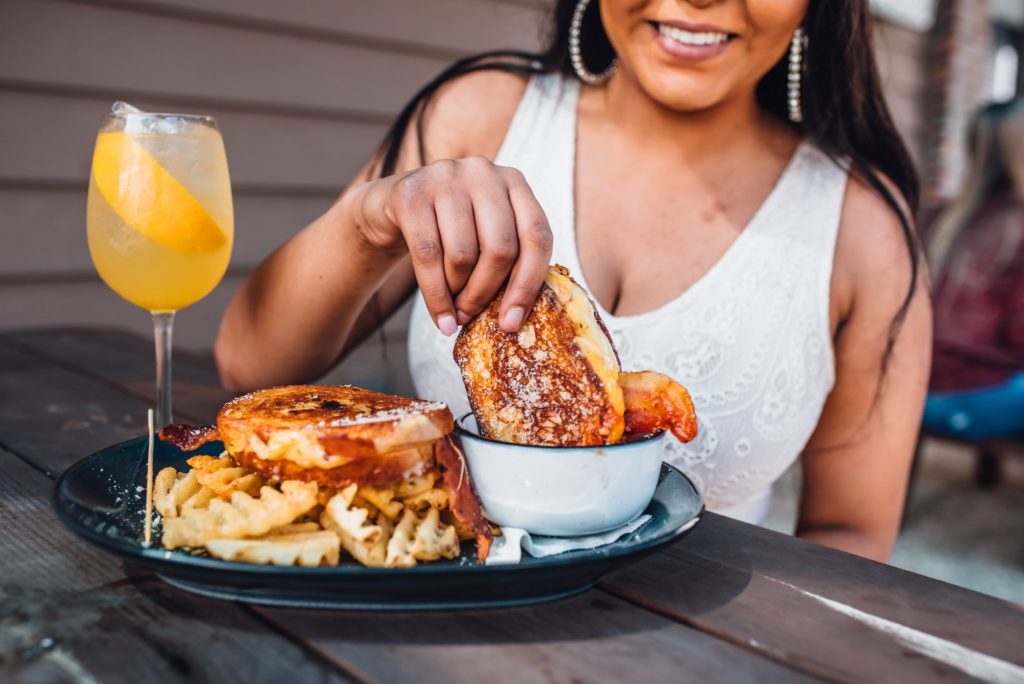 You've seen him on The Voice and heard his music, now be prepared to dine in his restaurant! Blake Shelton's Ole Red Orlando won't just feature savory, country-inspired dishes – it will also double as a club with live performances from the hottest names in country music. Look for Ole Red to join the ICON Park family this spring.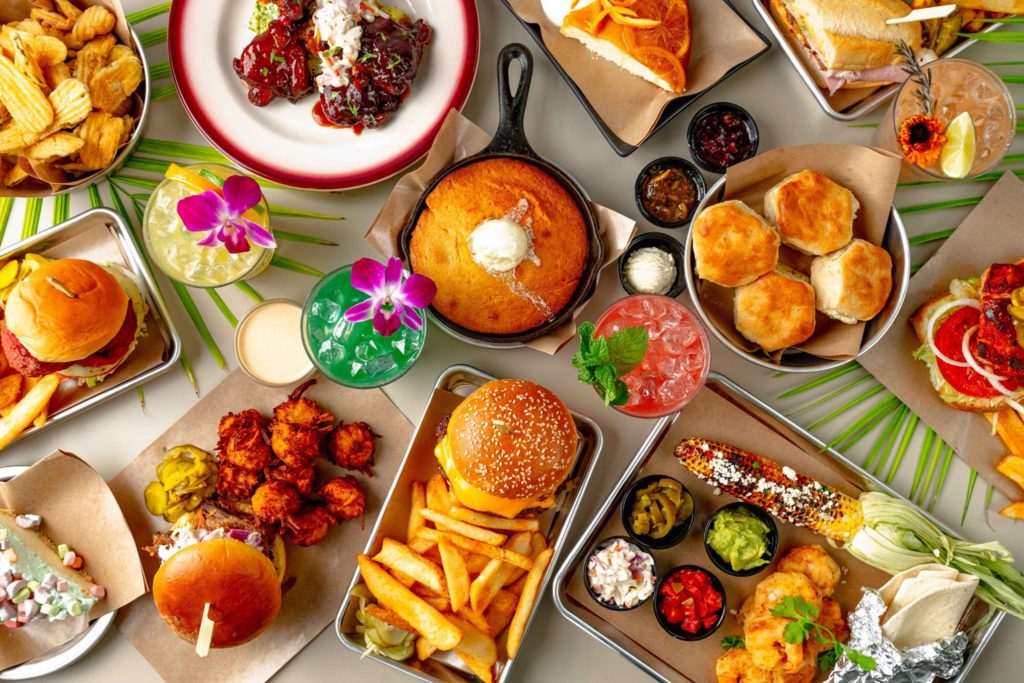 Where else in Orlando can you get a 32 oz Ox Tomahawk Ribeye? Thanks to a passion for culinary arts at a young age, Chef Marcelo Benegas brings his award-winning talents to IDrive with the opening of Ox Grill. The 5-star culinary creations at this new restaurant will satisfy your every craving. Each dish on their menu comes infused with flavors from Benegas' global travels. You can take part in food happy hour from 4:30 pm – 6:30 pm and from 9 pm – 10 pm with items including a charcuterie board, grilled vegetable flatbread, and ox tuna.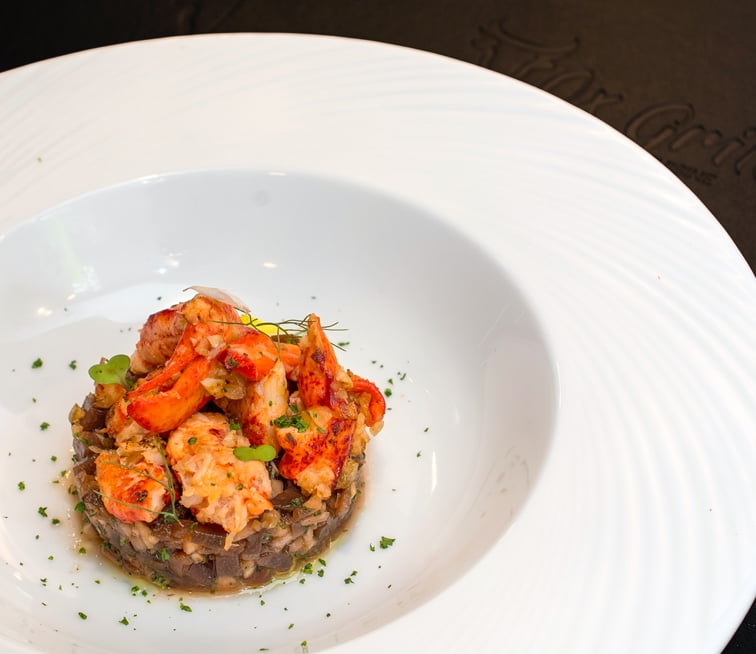 We all love sushi. But what if you and your love could enjoy sushi coming at your on a two-level conveyor belt? Mikado Revolving Sushi & Hot Pot will provide you with all-you-can-eat sushi and a hot pot experience for your next date nite! Mikado offers a large variety of fresh options, with lunch all-you-can-eat sushi offered Monday0Saturday from 12-3:30 pm for $15.95. Dinner options include sushi, ramen, a dinner bento box or all-you-can-eat sushi for $25.95 Monday-Saturday from 5 pm-12 am and on Sunday from 12-11 pm.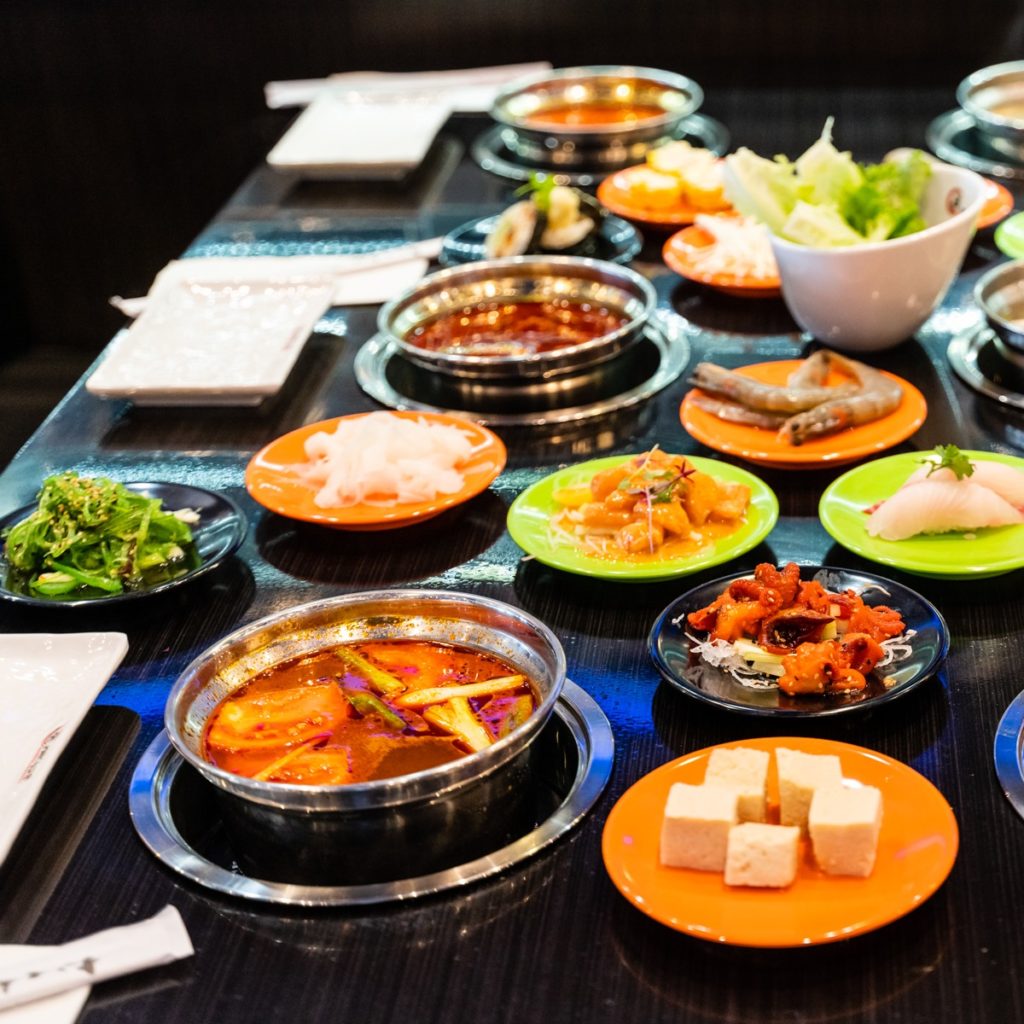 When you're in the mood for a traditional pizza restaurant, look no further than Camelo Pizzaria. Becoming one of the most traditional pizza establishments in São Paulo, Brazil, Camelo Pizzaria offers thin-crust diversified pizzas and your choice of toppings ranging from classic 'za to creative. You can begin dining at Camelo in Spring 2020.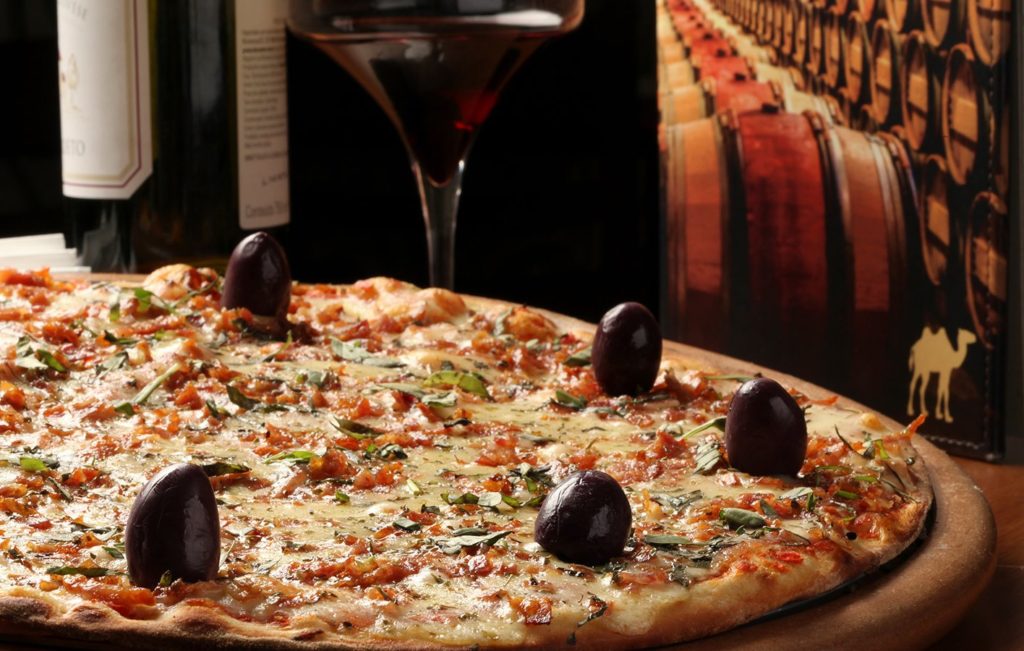 My husband and I actually had the opportunity to have a date night at Rodizio Grill's Brazilian steakhouse during their soft opening in February 2020. I must say, their choice of delicious meats were cooked to perfection – juicy, tender, and packed with flavor. Once you flip your table card to green, it's go time and you'll have your choice of meats carved tableside by Rodizio Gauchos. Our favorites included the picanha (top sirloin), frango com bacon (chicken wrapped in bacon), and Cordeiro (boneless leg of lamb). Their cocktails are amazing, especially the caipirinha (a Brazilian tradition and their signature drink). Alos, the Rabanada (warm cinnamon pastry with vanilla ice cream & caramel sauce) for dessert was the ultimate sweet ending to a great date night.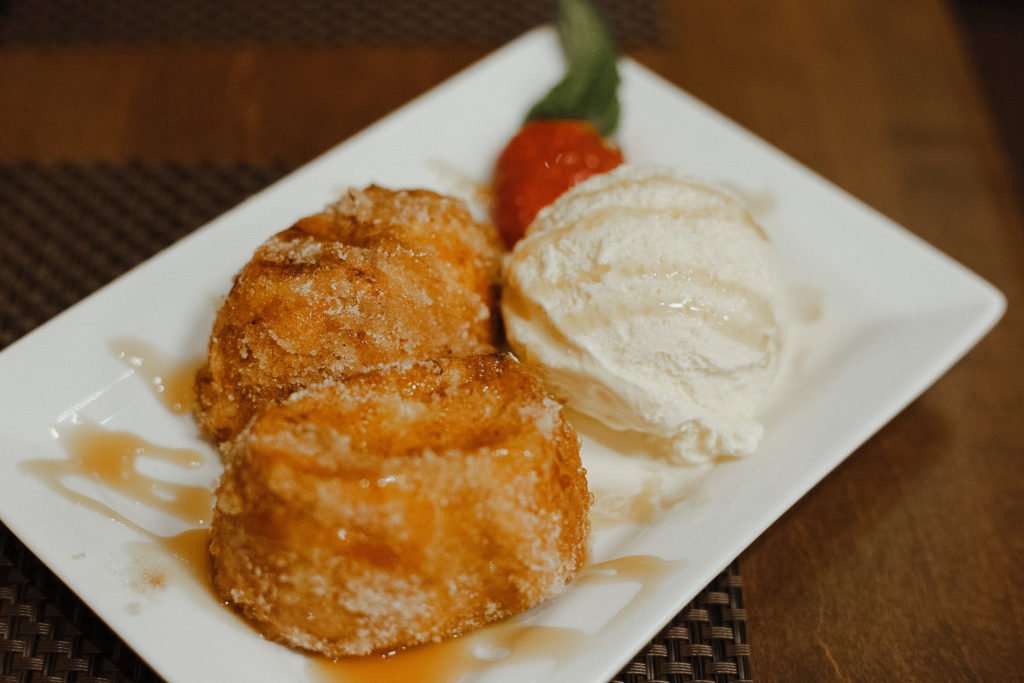 Although not exactly a newcomer for 2020, Mia's Italian Kitchen has recently introduced a new, lighter-fare menu for its guests. You can still indulge in their scratch-made pasta dishes, but can also select from a new selection of sandwiches, salads and more. Menu items include the Italian Cobb Salad, Zucchini fries, or get a charcuterie board to share with either 3, 6, or 9 meat and cheese selections. Additionally, check out our Brunch Buzz on Mia's Italian Kitchen here for another reason to try Mia's.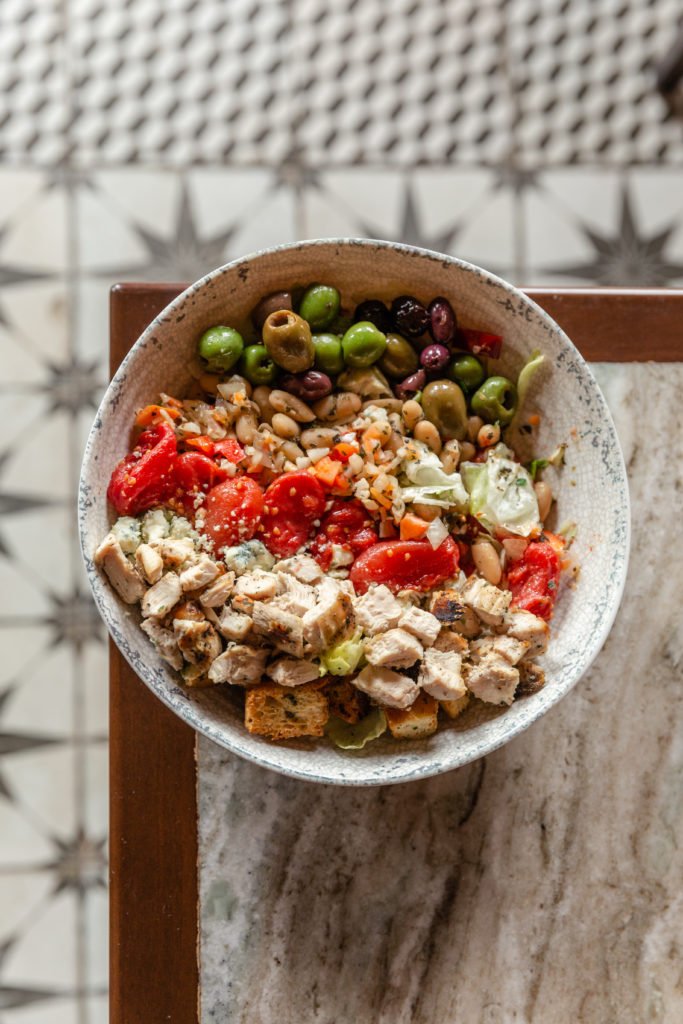 UPCOMING EVENTS
March
Mardi Gras at Universal Orlando Resort
February 1 – April 2
Universal Orlando Resort
This year marks the 25th anniversary Mardi Gras celebration, featuring nightly parades with outrageous street performers, colorful costumes and countless beads flying through the air.
Included with paid admission to Universal Studios or with a Universal Orlando Annual Pass or Seasonal Pass
The concert lineup includes:
REO Speedwagon: March 7
Dustin Lynch: March 8
Luis Fonsi: March 13
The All-American Rejects: March 14
Diana Ross: March 15
Chris Young: March 20
Earth, Wind & Fire: March 21
Marshmello: March 22
Why Don't We: March 28
Gavin DeGraw: March 29
SeaWorld's Seven Seas Food Festival
February 7 – May 3
SeaWorld Orlando
Savor over 180 mouthwatering options – from international cuisines to domestic and imported craft beers to unique wines. Sample from more culinary markets than ever before – including Caribbean offerings and delectable sweets. And to top it all off, we're bringing our most diverse lineup of live performances ever to the stage – featuring rock, country, Latin, Christian, and more!
Included With Park Admission; food & drink prices vary
Fun Spot America's 2nd Annual Paws & Pints in the Park
Sunday, March 8, 2-6pm
Fun Spot America
The 2nd annual event will feature doggie obstacle courses, pet costume contest, beer garden, food and more!
FREE Admission
Andrew Schulz
March 13 – 14
Orlando Improv
$25
Michael Rapaport
March 20 – 21
Orlando Improv
$25
Chris Tucker: Live in Concert
Saturday, March 28, 8pm
Hard Rock Live Orlando
Tickets start at $53
APRIL
Velvet Unplugged 2020: Seth Glier
Friday, April 10,7pm
Hard Rock Hotel at Universal Orlando
$10.65 – $79.88
MEGACON Orlando
April 16 – 20
Orange County Convention Center
MEGACON Orlando is the South East's largest comics, sci-fi, horror, anime, and gaming event, attracting over 100,000 fans each year across four big days. Get an autograph or a photo with your favorite guest and get the inside scoop about your favorite movies & TV shows at our celebrity panels!
Tickets start at $20
En La Cocina Cooking Classes
April 16 & July 16, 6:30-8:30pm
Tapa Toro
Enjoy an evening of cooking and eating around the paella pit as Tapa Toro's talented chefs guide you in creating some of their favorite recipes.
Seating limited to 12 people per class.
$49/person
Fun Spot America's 2nd Annual Family Foam Run
Saturday, April 18, 9am-12pm
Fun Spot America
Enjoy a day of fun obstacle courses and challenges throughout the park. End the course with a live high energy foam concert with DJ's and more!
$15-30
Disclosure: I-Drive Living is one of our valued advertising partners.