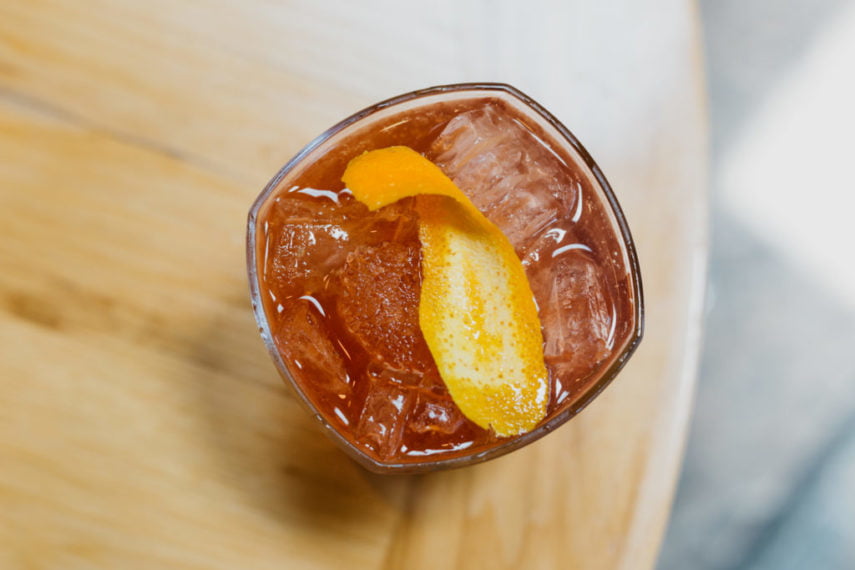 UPDATED JUNE 26, 2020
I don't know about you, but between social distancing, distance learning, and work, I could sure go for a happy hour date. Since we're still practicing social distancing in Orlando, I thought it would be a fun idea to grab some cocktails from one of our local bars, the Sunroom, and have an at-home happy hour date with my husband earlier this week. Several other Orlando cocktail bars, breweries, wineries, and even some of your favorite restaurants have started offering wine, beer, and cocktails to go as well, and this has become a great way for us to still support our favorite local bars in The City Beautiful!
Craft Cocktail Bars
One of my favorite craft cocktail bars is now offering cocktails to go! The drink menu changes weekly, offering a selection of batched cocktails that can be picked up curbside or delivered. I saw a number of tasty-sounding drinks like Lion's Tail – a spin on a whiskey sour with Bourbon, Allspice Dram, Fresh Lime Juice, and bitters. Drink prices are $25 for 375ml bottle (about 4.5 cocktails) or $45 for 750ml bottle (about 9 cocktails). Place your order online here.
NOTE: cocktails with citrus are best consumed in 1-3 days.
From batch cocktails to that awesome ice they use in their drinks, all you need are fancy cups to feel like you're back in their trendy space. Don't forget to pick up an awesome shirt tote bag for your essentials, designed by local graphic designer/illustrator Sean Walsh of Secret Society Goods. There are 4 to choose from at $10 each (I highly recommend the Daiquiri) but you can also indulge in Campaign Killer, Spicy Boy and Verde Bad Times. For a non-alcoholic home happy hour, keep an eye on Sunroom's Instagram page for mocktail availability. You can pick up your cocktails, ice, and merch between 2-9pm daily.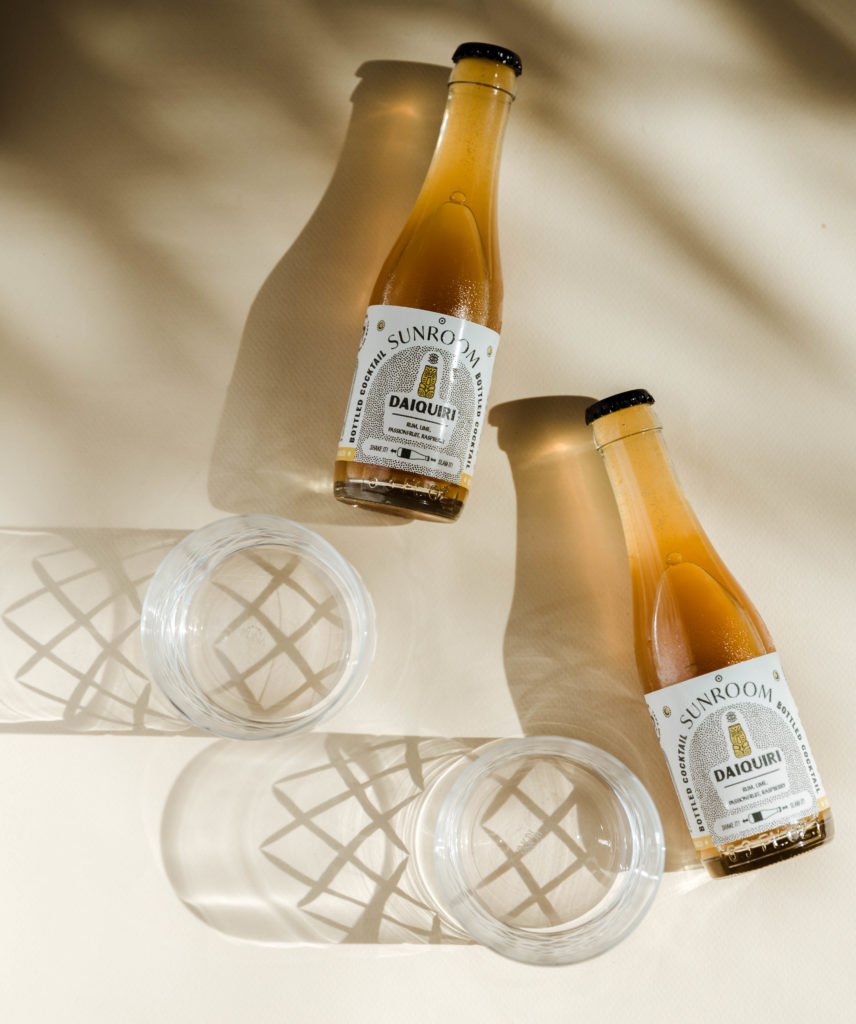 The popular Sanford craft cocktail bar has transitioned to offering batched cocktails from Suffering Bastard Tiki Bar as well as their own menu and a wide assortment of spirits. The menu changes weekly and can be found on their Instagram page, and drinks range in price from $16 – $24 and serve between 2 and 3 people. To place an order, send a direct message on Instagram or you can place a to-go order at the bar. In addition to batch cocktails, they are selling t-shirts and mugs and glassware from their neighbors Suffering Bastard Tiki Bar. Their hours of operation are still to be determined, so keep an eye on their social media for updates.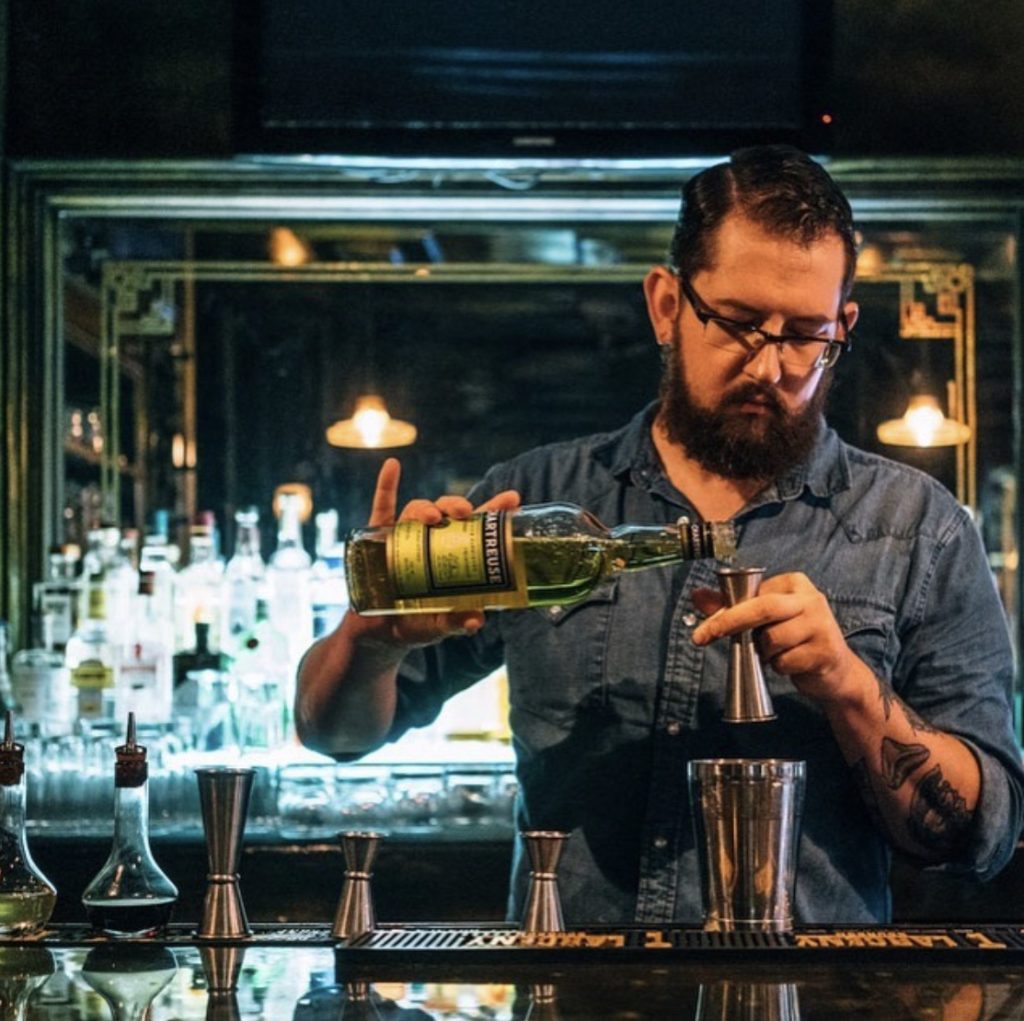 Wine
The folks over at Grape & The Grain have a multitude of wine and beer to complete your at-home happy hour. You have two ways to obtain your beverages: either pick up your selections in person Tuesdays from 4-9pm, or you can take advantage of their daily delivery times of 1-8pm. Wine lovers will rejoice to learn all bottles of wine are 20% off, and beer fans will also get 50% off all canned beer. Their most recent takeout menu is available here but check their Facebook page often for updates. Free delivery is also available within 5 miles of the following zip codes: 32803, 32806, and 32812.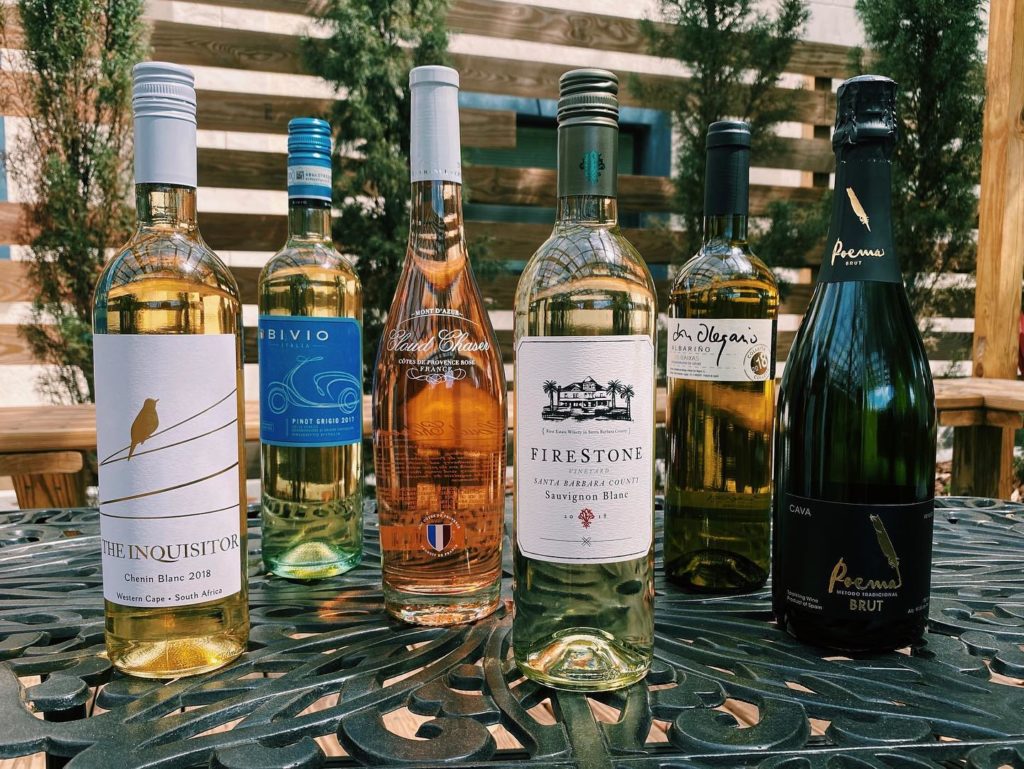 Quantum Leap Winery has a wide selection of wines and ciders all at 20% off. You can pick up your favorite bottle of wine curbside Tuesday through Saturday from 12-7pm. To place a curbside order, call the winery at 407-730-3082 and place your order for pickup. Be sure to call again when you arrive and have your ID handy, as they will need to verify you are 21+, and your order will be brought to your car. Free delivery is also available if you live in the following zip codes: 32701, 32714, 32716, 32751, 32789, 32801, 32803, 32804, 32806, 32807, 32808, 32809, 32810, 32811, 32812, 32814, 32819, 32822, and 32835. Additionally, Tijuana Flats locations will now be carrying bottles of Quantum Leap Wine that you can pick up along with your food order.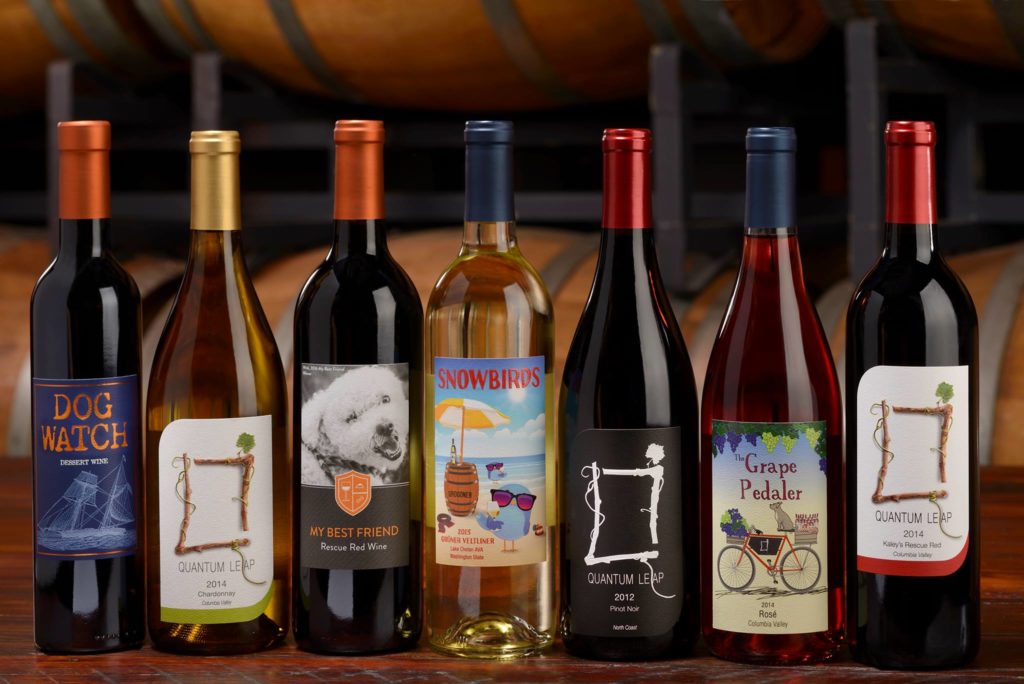 Breweries
Have a growler that looks lonely from not using it in a while? Whippoorwill will fill your growler and you can also grab some of their package goods for a happy hour treat. Grab your happy hour supplies from Whippoorwill Monday and Tuesday 7 am – 3 pm and Wednesday – Sunday from 7 am – 9 pm.
Orlando Brewing is filling growlers as well! You can also purchase other beers and drinks from them Monday – Thursday from 3-9pm and Friday through Sunday from 1-10pm. Orders can either be placed over the phone at (407)872-1117 or online here. That way their bartenders can have everything ready for you when you arrive. After placing your phone order and paying over the phone, be sure to call OB when you're outside for contact-less pick-up.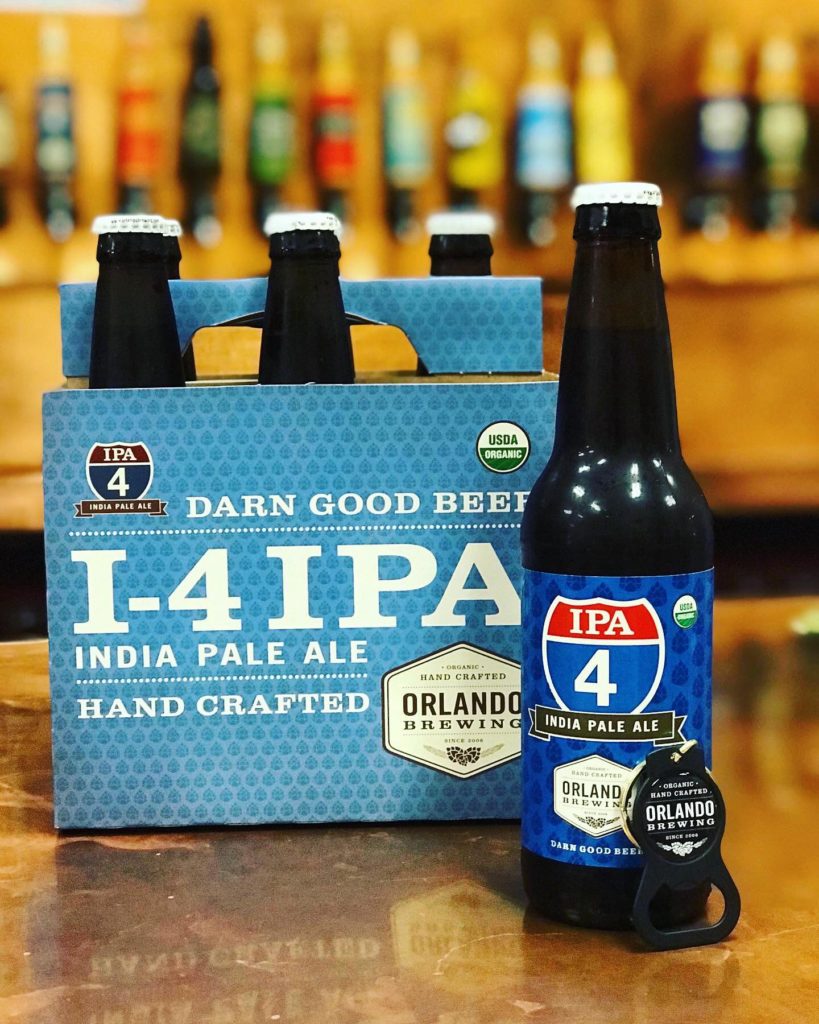 Passing through the Milk District? Sideward Brewing Co. accepts call ahead orders for food, beer, & cider to go. If you live in the area, you can also get out of the house and take a stroll to their establishment as they accept walk-up orders too. Current hours are Tuesday – Saturday from 12-8 pm and Sunday from 12-6 pm. Call 407-866-2195 to place your pickup order.
Restaurants Offering Batch Cocktails
Black Rooster is also offering you ways to enjoy your favorite brews at home! One of our favorite spots for tasty tacos just started selling beer growlers for $16 which you can add to your takeout order! What better accompaniment to those carne asada tacos and guac? Note: orders must be placed for people 21 or older and ID's will be checked upon delivery. To place an order, call (407) 601-0994. Black Rooster Taqueria's hours of operations are Tueday-Thursday 11am-2pm, 5-9pm, Friday 11am-2pm, 5-9pm, and Saturday-Sunday 11am-3pm, 5-9pm.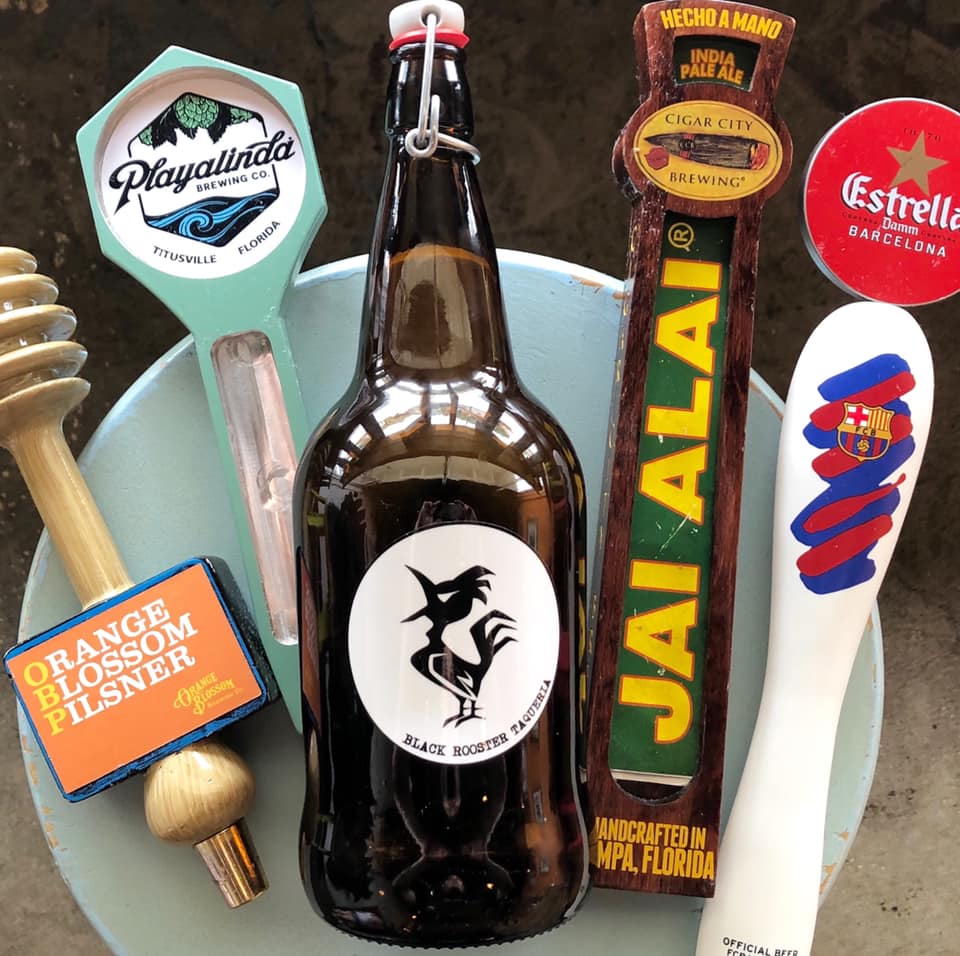 Though Dexter's New Standard had recently opened their doors when social distancing guidelines were put in place, that didn't stop them from pivoting to a new menu featuring a number of bottled cocktails. Choices include a tasty-sounding Citrus Watermelon Margarita and the New Standard Mule, with prices ranging between $35 – $65 for a liter size, and $20 – $25 for 750ml. You can find their full menu here. Order times go as follows: order by 1pm Monday for Wednesday pickup or delivery, or order by 1pm Wednesday for Friday pickup or delivery. To place an order, call 407-316-2278.
Additionally, they are offering these fun Weekly Grilling Kits starting the weekend of July. 4th. Choose from options such as wings and burgers, herb-marinated chicken or smoked pork. Each kit serves 2-3 people and are $50 each. You can also pre-order all four by July 2 and get one free (all four kits for $150). Don't forget to add on some adult juice boxes ($15 each or 4 for $50). Place your order at NewStandardWP.com/Order-Online or call 407-316-2278.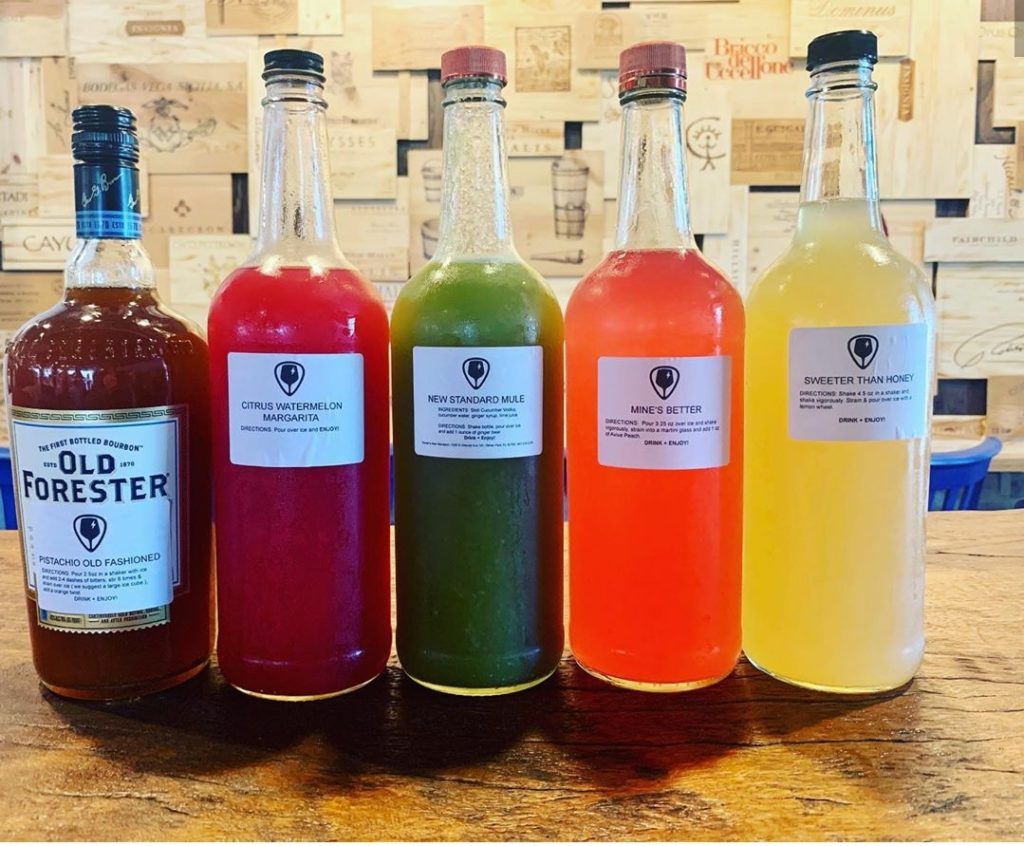 As if you needed another reason to add Prato to your local take-out list, they're now also offering their craft cocktails to go! Six of their popular cocktails are available for takeout or curbside pickup, including the Italian Citrus, Old Fashioned, and Aperol Spritz. Prices range between $22 – $25 for 16oz. Need another reason? All bottles of wine are 50% off. I'm not kidding. Order yourself some Prato meatballs, a widowmaker pizza, and some adult beverages and it will be just like you're back on Park Avenue! You can find their full curbside menu here. To place your order, 407-262-0050.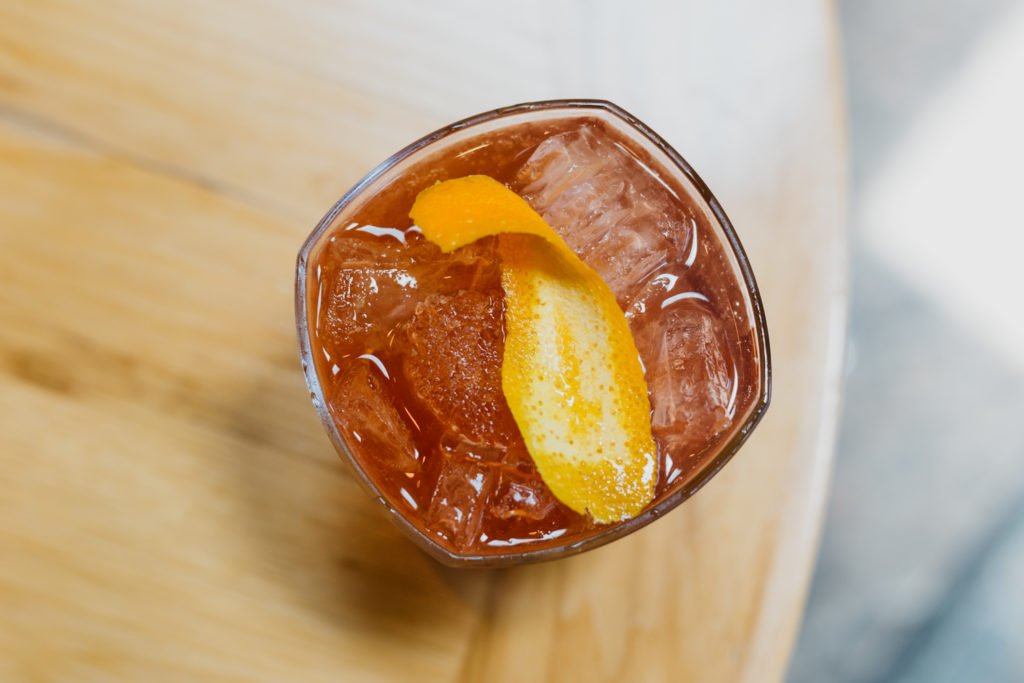 The Ravenous Pig is helping locals quarantine by launching their General Store which features craft cocktails, beers and snacks that you can pick up curbside. Right now they are running a buy 2 get one free deal on 32oz growlers. Be sure to keep an eye on their social media pages as they are frequently posting about specials like the BOGO Daiquiris from a few days ago!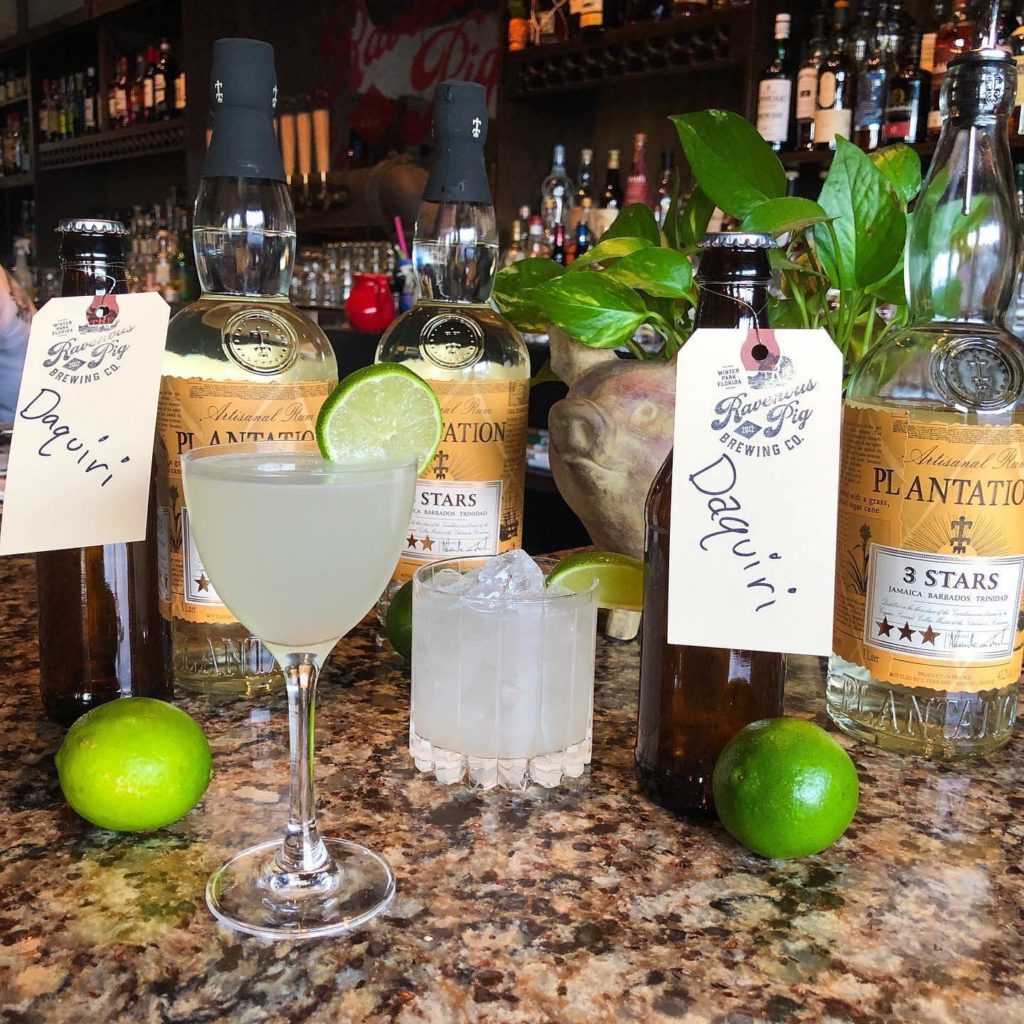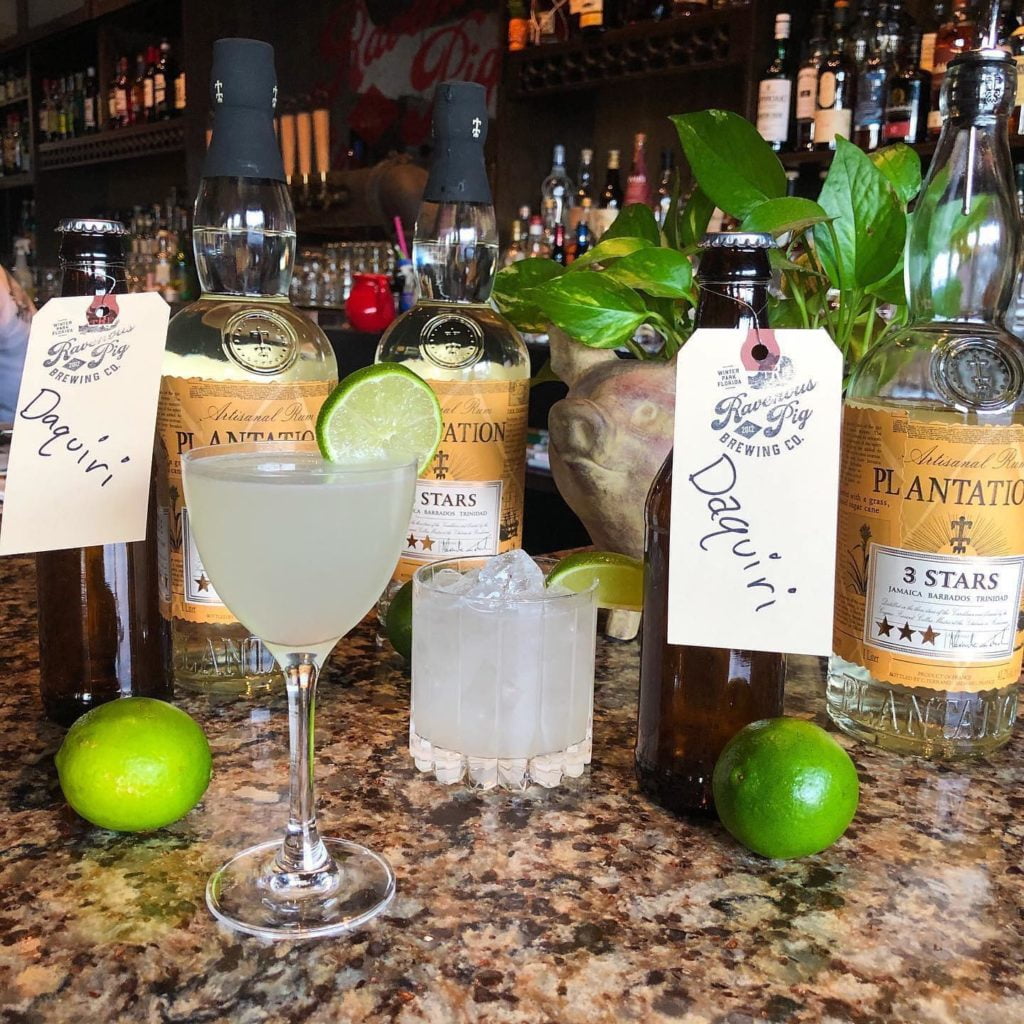 Luke's Kitchen and Bar offers a full curbside menu that includes snacks, entrees, a family-style menu, and an a-la-carte protein menu that you can cook at home! While they offer packs of beer and 50% off wine bottles, you'll be upset with yourself if you don't get one of their six craft cocktails. This list of great drinks includes a classic margarita, an old fashioned, and a seasonal fruit collins for all of the gin lovers. Place your orders by calling 407-674-2400 Sunday – Thursday from 3-8:30 pm and Friday and Saturday from 3-9:30 pm.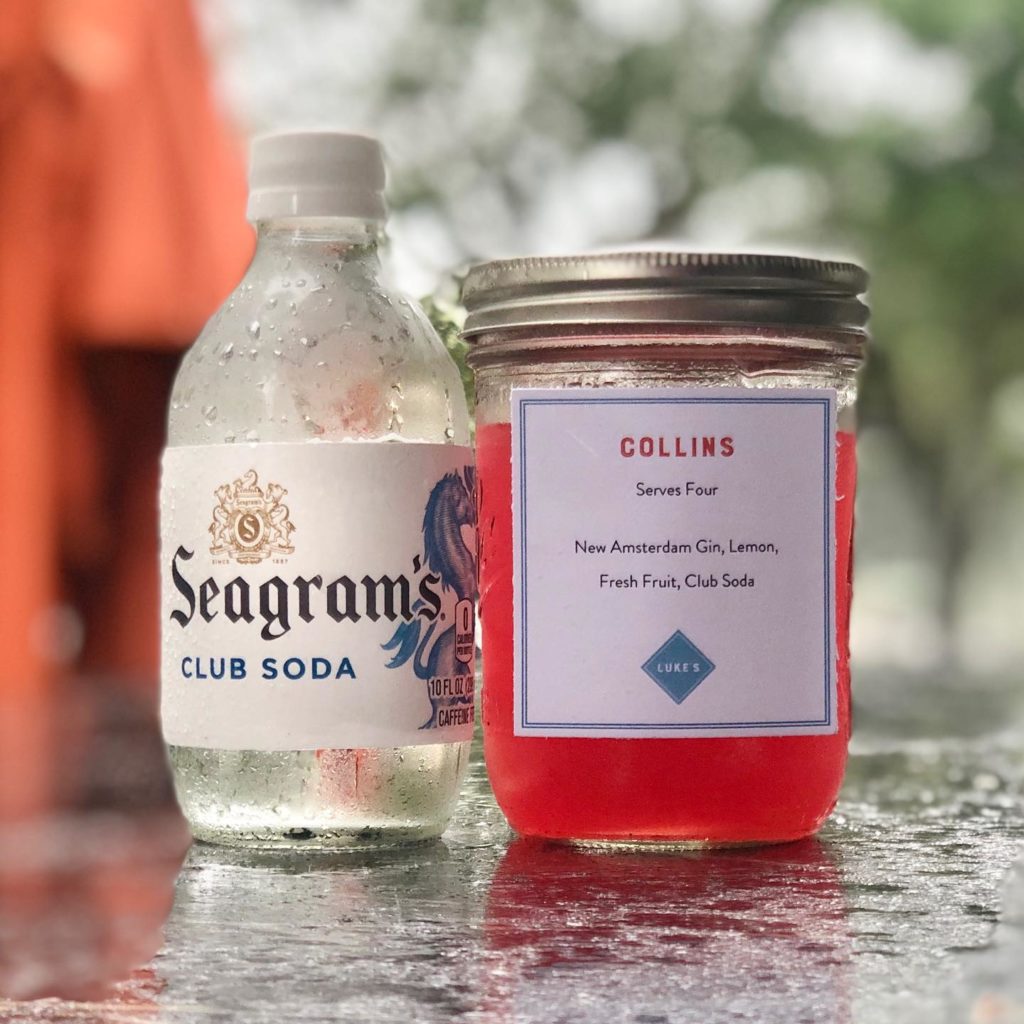 Fiddler's Green in Winter Park is offering 25% off all beverage take out orders during social distancing. You can pick up all of your favorites for a great happy hour at home, including draft or bottled beers, wines, whiskeys, and cocktails. Make sure to grab some appetizers to pair well with your drink of choice. To place your order, call 407-645-2050
Want more at-home date night ideas? Here are some of our favorites!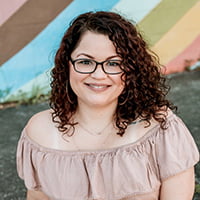 Arlene Laboy is a professional brand photographer based out of Orlando, Florida. A wife and a mother, Arlene shares her love for adventuring around Florida and her professional work through her Instagram account, @arlenemlaboy. Find out more about Arlene here.