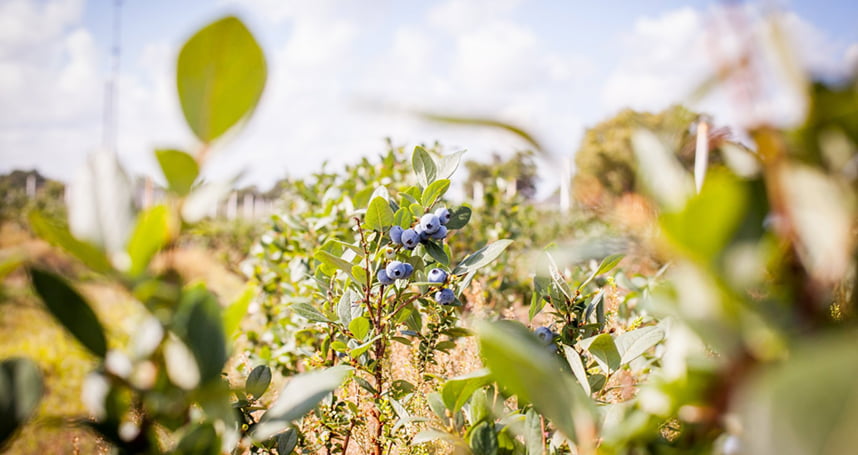 Over the past few weeks, so much of our focus has been on what we can't do right now. It's forced us to be creative at home and inspired businesses to pivot in genius ways. I've been examining the way I grocery shop, finding solace in visiting local farmer's markets as it has now become one of the biggest "I get to leave my house" events of the week. And for those of you who feel ready to leave the house while remaining outdoors and still practicing safe social distancing, hitting a local u-pick blueberry farm may be just the thing. The season is sadly winding down, but if you need inspiration for the weekend ahead these local farms are still open and maintaining extra safety measures. It's something you can enjoy together as a couple or with the family in tow!
It should go without saying, but if you plan to visit one of these farms please follow the CDC guidelines and stay home if you do not feel well. Check with the farm ahead of time for special regulations.
Farms Open for Blueberry U-Pick
Keel Farms
Plant City is quite a trek from Orlando, but with less traffic on I-4 now is the time to make the drive to visit Keel Farms. The farm (which is also home to local brewery Keel Farms Agrarian Ale + Cider and Keel & Curley Winery) is open for u-pick this weekend from May 1-3. Hours are 9am-7pm on Friday, 8am-8pm Saturday and 8am-7pm on Sunday. Pick up a bucket in the farm store then hit the fields to pick blueberries for $6/lb. While it may be tempting to round up a large group, the farm asks that groups be limited to 5 people or less. Outdoor hand washing stations have also been implemented. Parking is free and dogs are welcome, so feel free to bring Fido!
Oh and before you leave, you might as well hit up the brewery and winery to stock up on goodies like berry lemonade cider and brews, blueberry rosé and more.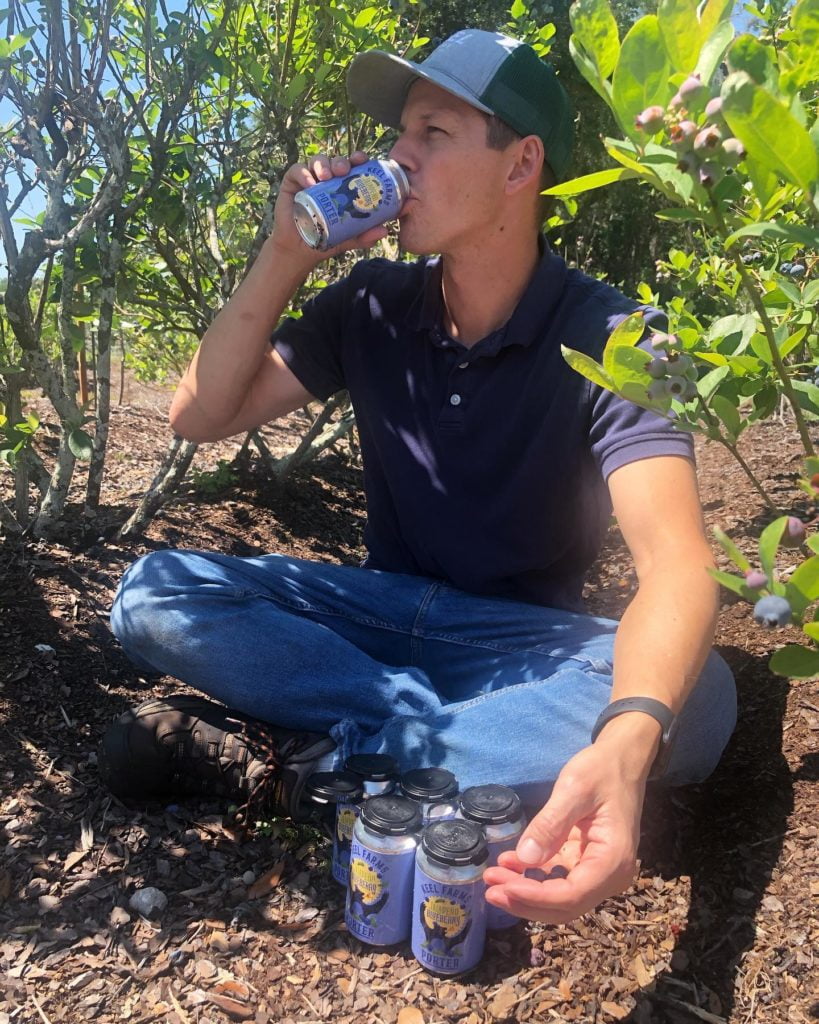 Blueberry Hill Farm
Visit Blueberry Hill Farm to stock up on fresh picked blueberries AND beautiful sunflowers. This local farm in Clermont is open Tuesday-Sunday through May 3 from 9am-4pm. A major bonus: you'll find both conventional and organic blueberries in the farm's bountiful fields. U-pick blueberries are $4/lb. ($7/lb. for organic) and sunflowers are available for $1 each. Cash, checks and credit cards are all accepted. To keep you safe, the farm is using sterilized buckets, new bags and gloves, and enforcing social distancing measures. Check the farm's Facebook page for the latest updates and information.
Lake Catherine Blueberries
To help make the blueberry fields extra safe for u-pick, Lake Catherine Blueberries in Groveland has reduced the number of visitors allowed at the farm each hour. If you'd like to visit, you'll need to make a reservation in advance online. A limited number of slots are available in 30-minute increments for $1/person. Any money spent on making your reservation becomes a credit towards your u-pick purchase (just show your email confirmation at checkout). You can also pick up additional goodies like blueberry lemonade, ice cream, honey, cobbler and jams. The cost for u-pick is $4/lb, or grab a 2lb container of pre-picked blueberries for $10 each.
The farm is closed this week to let the fields rest after some recent rainfall, but reservations for the weekend will be available soon. Make sure to check the farm's Facebook page often for details on when reservations open.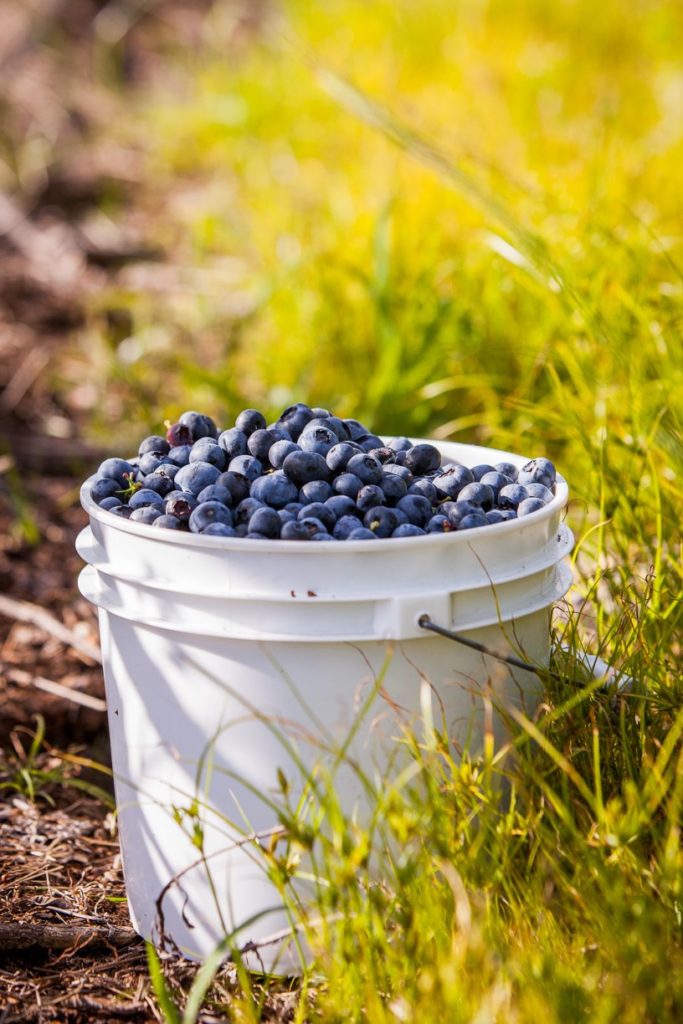 Blueberry Farms Open for Curbside Pickup
If you don't feel comfortable hitting the fields but still want to enjoy fresh berries, select farms have implemented online ordering and curbside pickup options.
Southern Hill Farms
Southern Hill Farms is best known for blueberries, but this local farm situated off a clay road in the rolling hills of Clermont also has delectable peaches and bright sunflowers, all available for online ordering and pickup only. You can also stock up on dozens of goodies ranging from blueberry lemonade and mimosas to baked goods, creative farm baskets and more. Online ordering is available via the farm's online market.
Also, a special note: while this farm is breathtakingly beautiful, it is in fact CLOSED for everything but curbside pickup. Take in those scenic views from your car and respect the farm's rules.
Tom West Blueberries
You can get your blueberry fix, drive through-style, 7 days a week from 9am-5pm at Tom West Blueberries in Ocoee. Orders are not accepted in advance, just show up to the drive through to request what you need including fresh blueberries, blueberry muffins, honey butter and more. Cash and credit card are accepted.
Ever After Farms
You can place an online order for fresh blueberries from Ever After Farms located in Mims. Drive through pickup service is available. Place your order for farm-fresh berries online here.
Feature image credit: Lake Catherine Blueberries