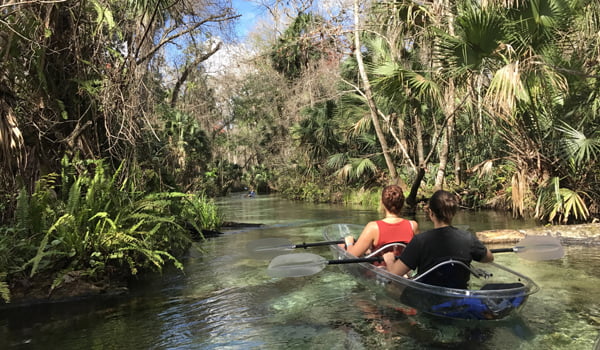 As things gradually begin to reopen throughout Florida, I'm here this week to tell you what you can do while still practicing social distancing. So if you feel ready to venture out into the world again — slowly and safely — here are some ideas for your next date night outside your house.
Looking for things you can enjoy together without leaving the house? Check out our latest stay at home ideas:
See a movie at the Drive-In
It may be awhile before we're visiting regular movie theaters again. But if you're missing the magic of the movies, there is one place you can go to see them on the big screen: the drive-in movie theater. Located about an hour from Orlando in Lakeland, the Silver Moon Drive-In features two outdoor screens, each showing a nightly double feature. While the theater typically screens first run movies, the theater is currently spotlighting old school favorites like Labyrinth, Footloose, Step Brothers, Grease and more. Visit the theater's website to see current and upcoming movies. PS–admission is just $6/adult.
To complete your date night, stop by Lakeland's new(ish) food hall, The Joinery, for takeout to enjoy during the movie. It's an easy 15-minute drive from the theater.

Visit a Florida State Park
Last week, Florida State Parks began reopening and now several parks near Orlando are open for business. While capacity is reduced and some park amenities aren't available, you can at least get out for a refreshing hike or paddle in the outdoors before summer temperatures arrive. For a contactless visit, pay park admission online in advance. Bring exact change if paying in cash upon arrival. The following parks near Orlando are currently open:
Blue Spring State Park
De Leon Springs State Park (special note: The Sugar Mill Restaurant remains closed)
Hontoon Island State Park
Lake Louisa State Park
Lower Wekiva River Preserve State Park
Washington Oaks Garden State Park
Wekiwa Springs State Park
Check out the full list here and click on individual parks for details on what amenities are currently available.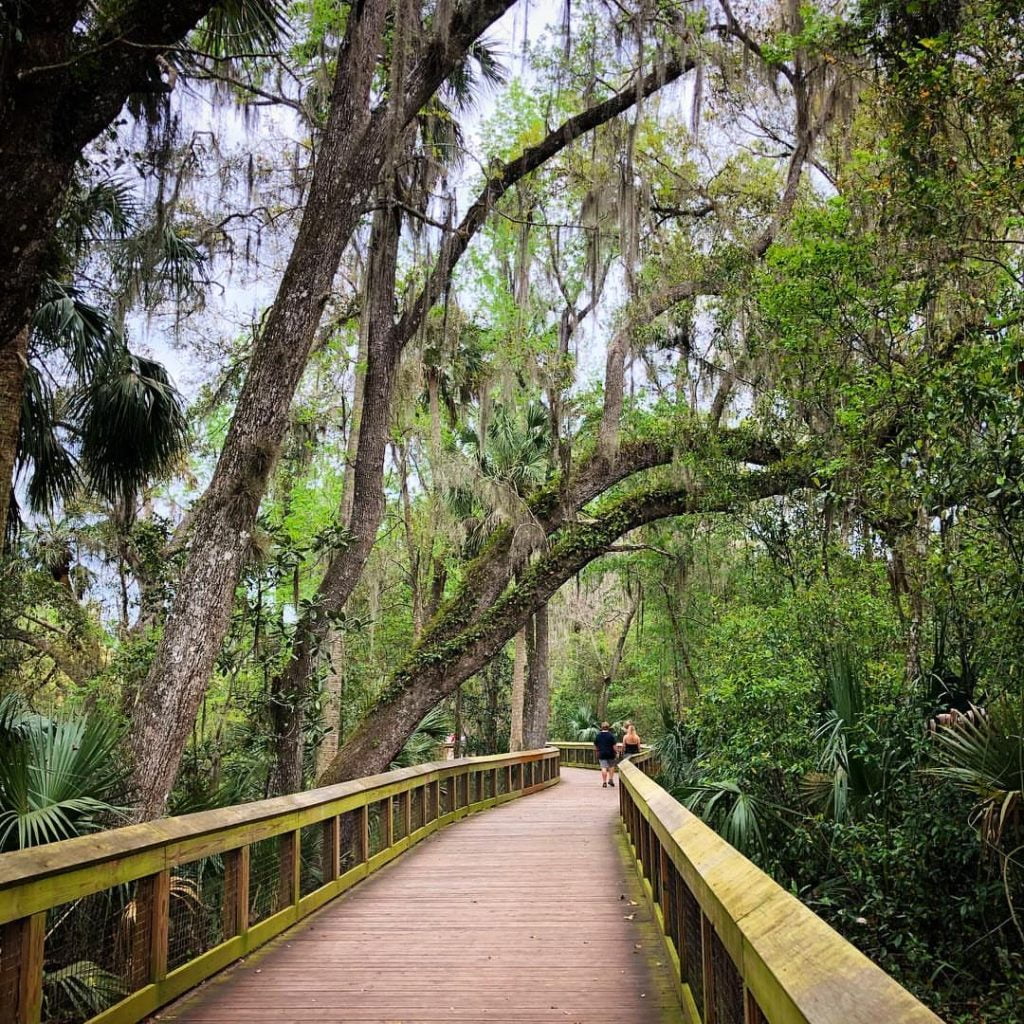 Have a takeout picnic
Select restaurants are reopening their doors for outdoor seating and indoor dining at 25% capacity. If you'd still rather get takeout from your favorite local establishments, enjoy your feast from a scenic local park instead of your couch. Some of our favorite picnic spots include Kraft Azalea Garden, Lake Eola Park, Mead Botanical Garden, Lake Lily Park and Winter Park's Central Park. Refer to Visit Orlando's Orlando To Go directory to find a takeout spot near your go-to park.
Stroll Leu Gardens
Get your flower fix with a stroll through lush Leu Gardens. The gardens actually never closed their doors, and admission is currently free until further notice. A few of my favorite romantic spots include the manicured Rose Garden, peaceful White Garden, and colorful Butterfly Garden. Pack a picnic lunch to enjoy on the patio of the Welcome Center. The gardens are open daily from 9am-5pm.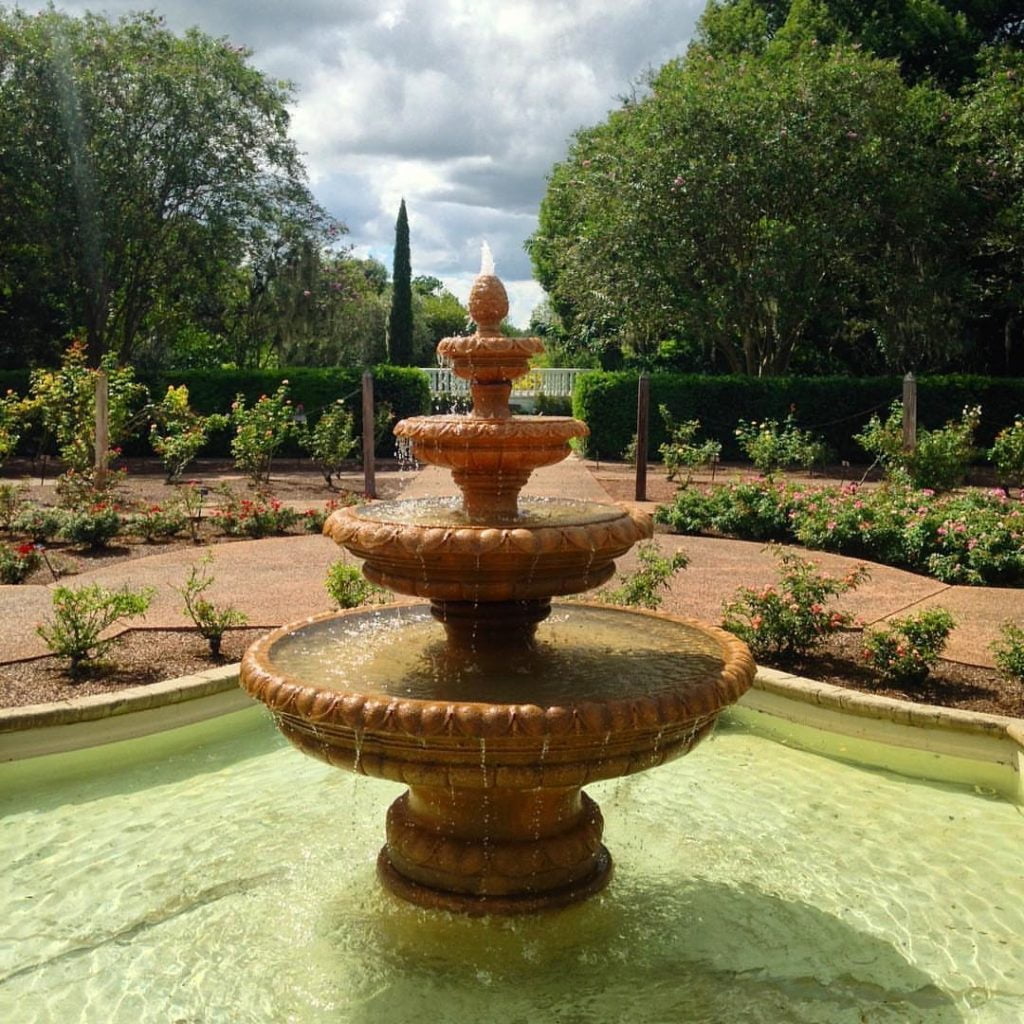 Attend Orlando Fringe…virtually
When news broke that this year's Orlando Fringe was canceled, I was devastated. The festival has been a date night tradition for me and my boyfriend for the past several years, ever since he surprised me with two Fringe buttons for my birthday a few years back. However, fellow Fringe fans will be relieved to know that the festival is going virtual this year as Fringe Today. The schedule includes 14 days of virtual events, streamed via Facebook Live, beginning May 12 and running through May 25. You can find the full daily lineup on the Orlando Fringe website, or check out the schedule of events on Facebook. While all shows are free, donating to the artists is encouraged.
Go kayaking
Now that things are opening back up, local rental and kayak tour companies have begun resuming operations too.
Bike (or walk) a local trail
Lace up your sneakers or load up your bikes for an active visit to one of Central Florida's scenic paved trails. Many of our lengthy local trails are former railways that have been repurposed as recreational trails for walking, running and biking. Try the 20-mile West Orange Trail, almost 14-mile Seminole Wekiva Trail, or the remote but beautiful 29-mile Van Fleet State Trail. All trails feature multiple access points, some with parking and restrooms available.
Embark on a Self-Guided Mural Tour
Our favorite local art museums are still closed, but Orlando's colorful murals are fully accessible and always on display. Earlier this year, we created a comprehensive Orlando Murals + Menus Full Day Art and Food Itinerary highlighting some of our favorite street art throughout the City Beautiful. If you'd rather set out to see what you can discover on your own, the Mills 50 District has dozens of murals within walking distance of one another.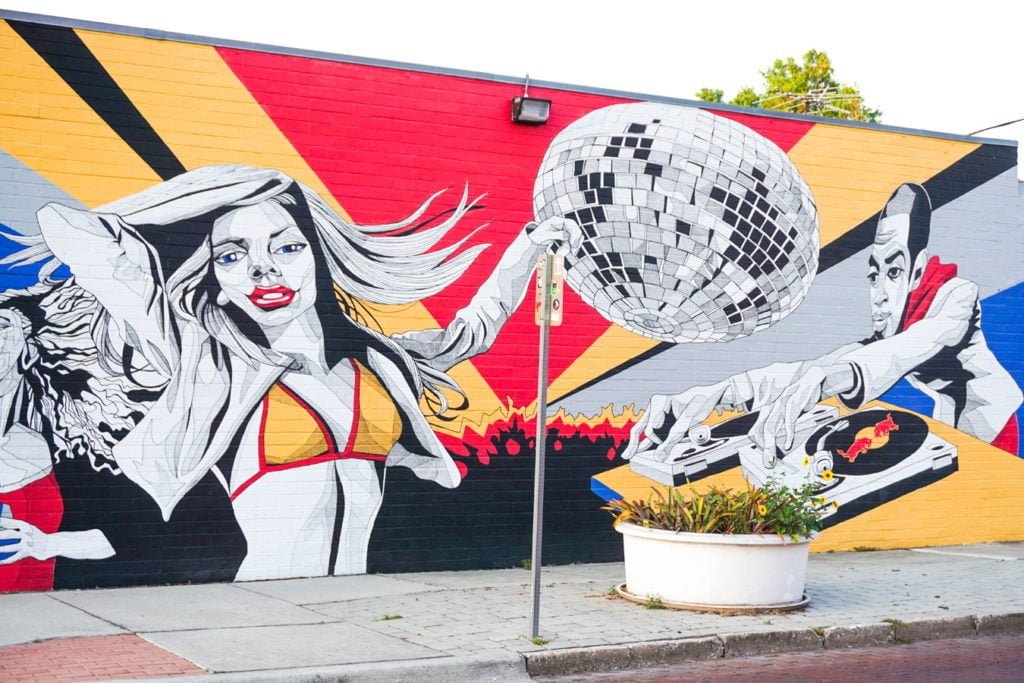 Indulge in Sunday Brunch
Social distancing doesn't mean you have to give up weekend brunch from your favorite spot. Local favorite Maxine's On Shine offers brunch available for takeout Thursdays-Sundays from 10am-2pm via Maxine's Market and Soco Thornton Park has brunch to go with mimosa kits. You can check out more brunch takeout options in our roundup here.
Visit the Farmer's Market
Grocery shopping bumming you out? Stock up on essentials by visiting one of our local farmer's markets. The Winter Garden Farmer's Market has remained open with revised safety measures and only food vendors are present. From farm fresh eggs and organic produce to delicious cheese (definitely an essential item), micro greens, meat and select prepared foods, the market has everything you'll need for making meals at home all week long. Plus, you're supporting local farmers. Online ordering for curbside pickup is available for some vendors. FYI: The market hours are now 8am-1pm.
The Winter Park Farmer's Market has also resumed operations in a temporary location at Central Park West Meadow. Vendor selection may be limited. The market will be open in Central Park on Saturdays from 8am-noon.
Read our guide to Virtual Markets and Local Farms for Getting Your Farm Fresh Fix for more ideas.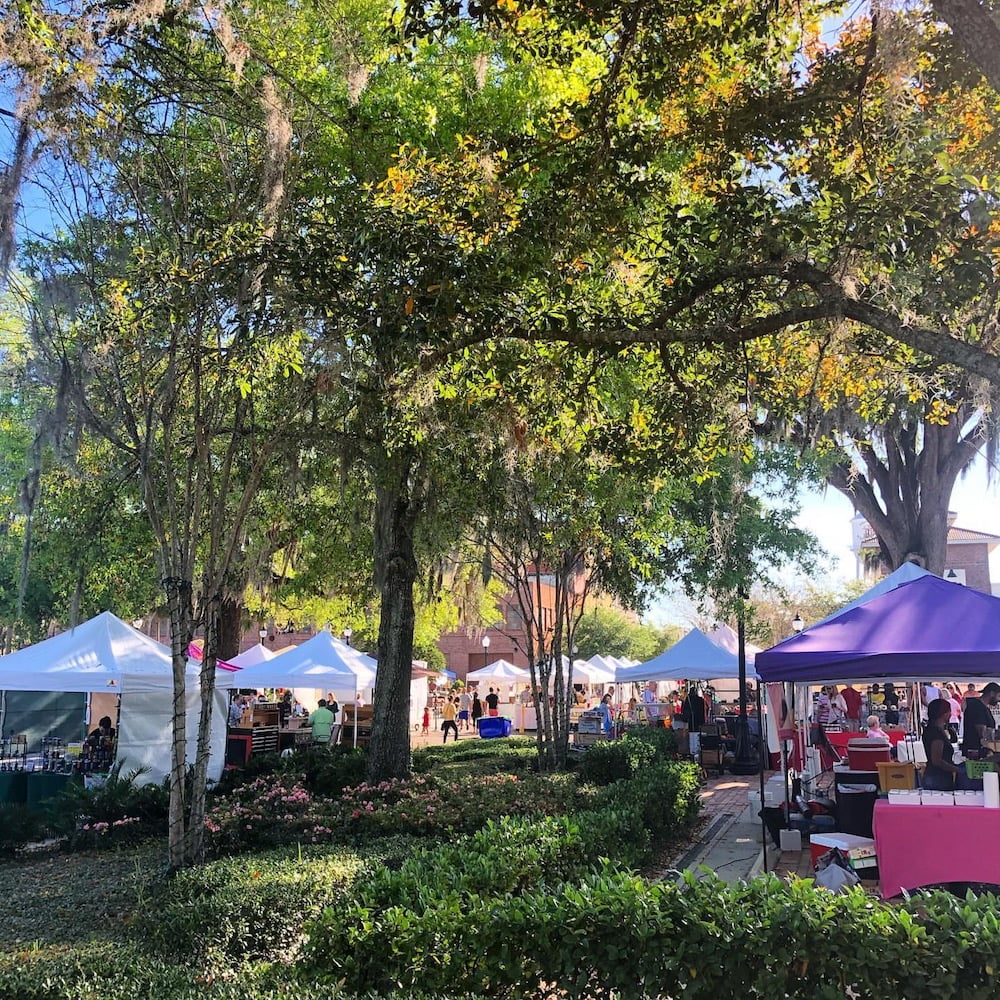 Disclosure: Get Up and Go Kayaking is one of our valued advertising partners.