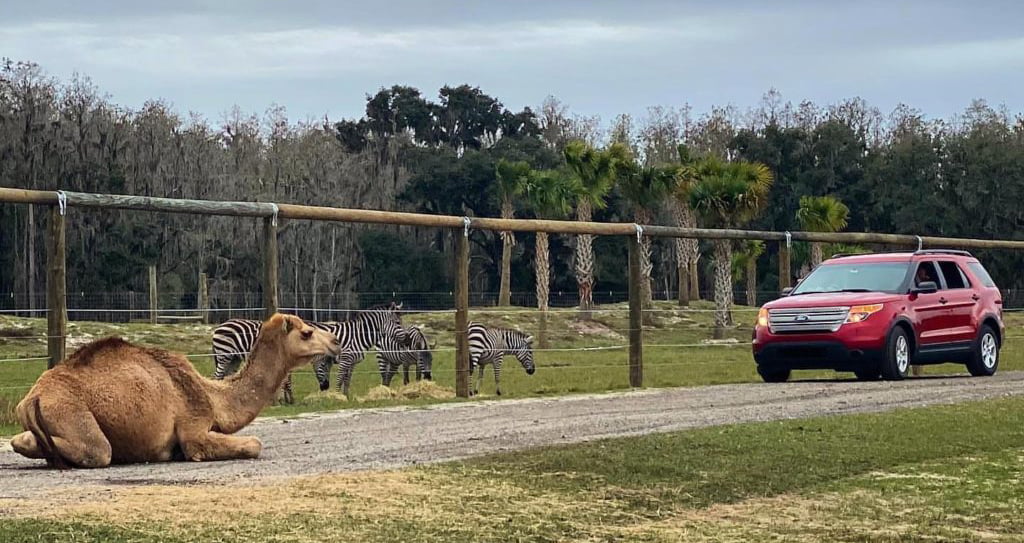 Welcome to June! This month brings the official start of summer, as well as a mix of both virtual and in-person events for you and your honey to enjoy. From virtual wine tastings to a drive-thru safari and baby goat yoga, read on below for our favorite June events in Orlando!
Note: As places slowly start to reopen, we encourage you to practice social distancing while enjoying the outdoors.
This content is proudly supported by Orange County Library System (OCLS).
June 1 – 7
OCLS Virtual Summer Reading Program
May 30 – August 1
Online event
This year the library offers all of its programs, classes and events online. From June 1 through August 1, families can enjoy streaming events, live virtual activities and online reading challenges, all from the comfort of home. Summer Reading even includes events for adults! Learn about Shakespeare, play film trivia, learn to draw caricatures, play a virtual game of Dungeons and Dragons, and participate in Beanstack reading challenges for a chance to win prizes.
FREE for OCLS cardholders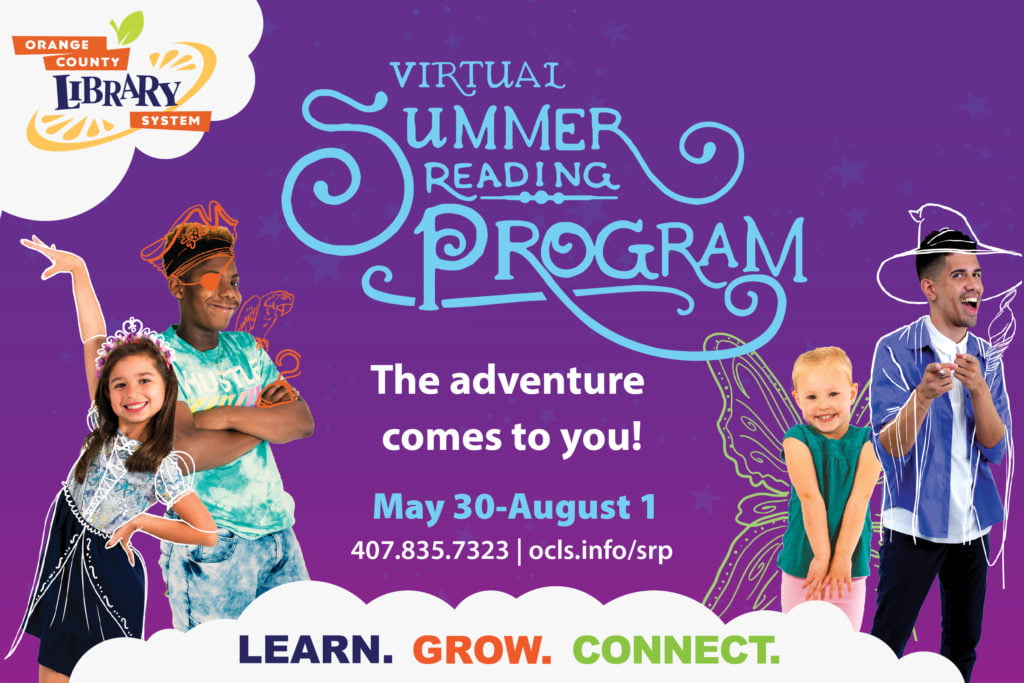 ABC Fine Wine & Spirits Virtual Tastings
Online event
ABC is hosting a series of virtual tastings where you can interact with winemakers, distillers and leaders in the industry via Zoom seminars. Limited to 100 participants each. Scheduled tastings are as follows:
Teeling Irish Whiskey: Monday, June 1, 5pm
Patrón Tequila: Tuesday, June 2, 5pm
Highclere Castle Gin: Wednesday, June 3, 5pm
St. Germain Liqueur: Thursday, June 4, 6pm
Santa Julia Wines: Friday, June 5, 6pm
Enzian On Demand: Livestream Movies
Online event
Support Enzian while streaming movies from home! For around $12 or less, the film's distributor will grant you access to the film, which is viewable on any internet-connected device including laptops, tablets, and smartphones. A portion of your ticket goes directly back to the theater.
Drive-In Wine-In Tron3D +Tao Te Cheese Food Truck at Swirlery
Thursday, June 4, 7-10pm
Swirlery Wine Bar
Watch Tron in 3-D at Swirlery Wine Bar. Your ticket includes a reserved parking space, 2 wine glasses, 2 bags of popcorn and more.
$15
Silent Sky Reading on Zoom
Thursday, June 4, 7-9:30pm
Online event
The Center for Fine & Performing Arts and the Emil Buehler Planetarium present the true story of 19th-century astronomer Henrietta Leavitt. This performance explores a woman's place in society during a time of immense scientific discoveries, when women's ideas were dismissed until men claimed credit for them.
FREE
Central Florida History 101: Spaceships, Land Booms, and a Mouse
Friday, June 5, 12-1pm
Join Orange County Regional History Center museum director Michael Perkins on Zoom as he reviews the seminal events that shaped Central Florida history from the Civil War to the present.
FREE
Bungalower + Enzian Drive-In Movie Series: Indiana Jones: Raiders of the Lost Ark
Friday, June 5
Ace Cafe
Bungalower is teaming up with non-profit arthouse cinema, Enzian Theater to host a four-part drive-in movie series through June to provide safe, fun ways to get out of the house during the coronavirus pandemic while also supporting the theater while it is closed to the public. Read all about Bungalower and Enzian's Drive-In Movie Series here!
$15 per vehicle
Goat Yoga at Alaska Farms
Saturday, June 6, 11am
Alaska Farms – 9650 Berry Dease Road, Orlando
Goat yoga allows you to harmonize with nature and creates a sense of peace and relaxation.Goats are curious and love interacting with people, they will hop onto you to make sure your experience is not one to forget. Yoga mats are included.
$20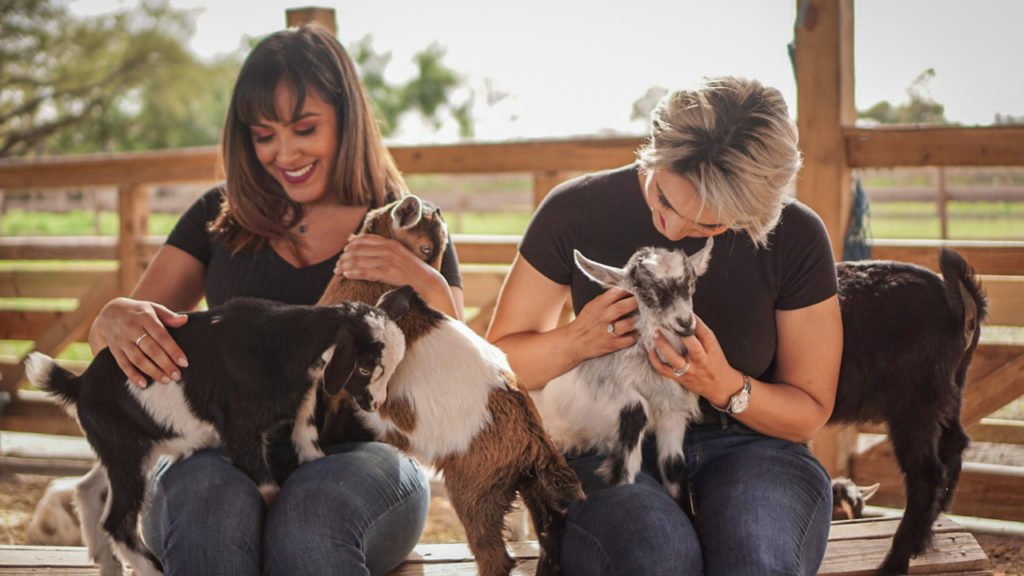 ICEBAR Orlando Presents Virtual Dance Party LIVE with DJ ET
Saturday, June 6, 8pm
Online event
Virtual Dance Party, LIVE with DJ ET! Dance, let your hair down and take some time for yourself on Saturday Night!
FREE
Yoga at the Brewery
Sunday, June 7, 10:30am
Ivanhoe Park Brewing Company outdoor patio
Cost is $10 and includes your first Ivanhoe Park Beer or Mimosa. Bring your own yoga mat.
$10
Colombian Cumbia Virtual Workshop
Sunday, June 7, 1-4pm
Online event
In this workshop, you will learn proper cumbia technique, skirt manipulations, and a choreography to "Fruta Fresca" by Carlos Vives. You will need a large skirt for this workshop (large enough to hold the ends by your ears; 10-25yds). All levels welcome
$40 if you pre-register by June 8th! $50 if you pay the day of the workshop. To pre-register, send $40 via PayPal to gonzaldl@gmail.com (choose the friends and family option)
June 8 – 14
4th Annual Gator Week
June 8 – 13
Wild Florida
From daily gator jumpathons, alligator and crocodile speed tests, and identifying an alligator's favorite food, these are just some of the highlights guests can enjoy during Gator Week. During Gator Week, Wild Florida will offer free admission to first responders, healthcare workers, truckers, and grocery store workers to honor their essential services to the community during the pandemic.
$10 for adults; Florida residents receive a 50% discount year-round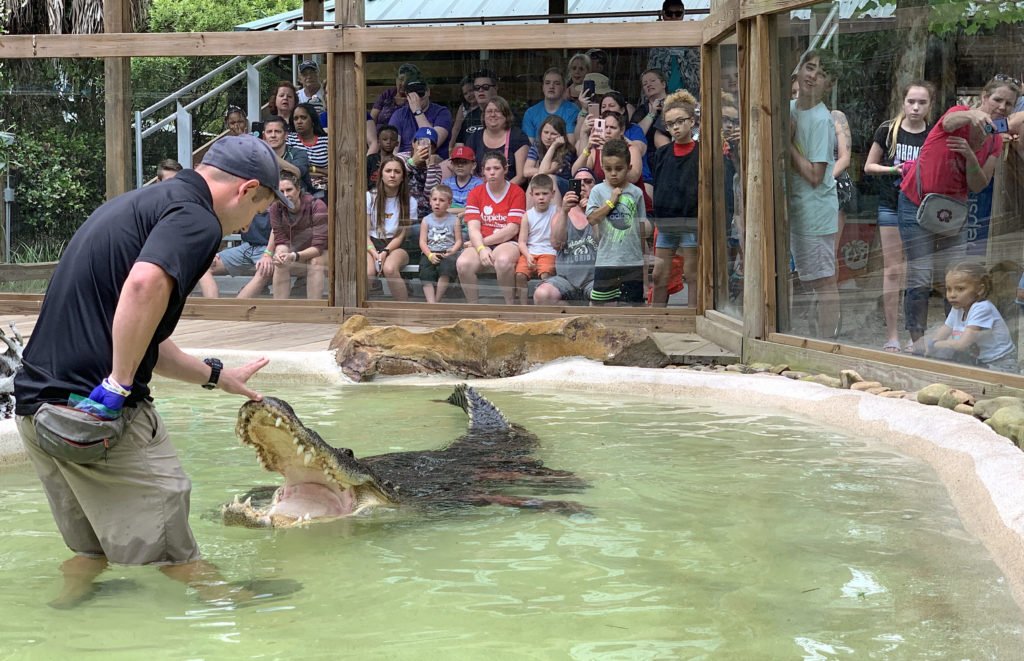 Curtis Earth Trivia Outside!
Monday, June 8, 6-7:30pm
Bikes, Beans & Bordeaux Cafe
The game is divided into three rounds of ten questions each. Questions can be about anything under the sun: movies, music, TV, science, sports, geography, word jumbles, identify the pictures, spelling questions and tons more! So come on in and put all of your useless knowledge to good use! Following social distance guidelines games will be hosted outside.
Virtual ShakesBeer: Hamlet Edition
Friday, June 12, 6pm
Online event
In this drunken interactive virtual experience you'll find Hamlet plotting his revenge and pondering life's biggest questions over a pint of beer. Four actors and a trusted narrator (and drinking guide) will tackle an inebriated–oops, abbreviated–version of Shakespeare's greatest tragedy. During the comedic, abbreviated Shakespeare performance, the narrator and "drinking guide" will guide viewers-and the performers-through a fun and silly drinking game.
FREE
onePULSE Virtual Annual Remembrance Ceremony
Friday, June 12, 7pm
Online event
The Annual Remembrance Ceremony brings together the families of those whose lives were tragically taken and provides them a space to remember their loved ones in peace. We also honor all who survived, the brave first responders and our trauma teams who sacrificed so much to save so many.
FREE
Online Pulse Memorial Vigil
Friday, June 12, 8pm
St. Luke's United Methodist Church invites the Central Florida community to an online vigil of remembrance on the anniversary of the Pulse tragedy in Orlando. The evening will be a time of music, poetry, storytelling, and prayer to remember the lives of our Pulse Angels.
FREE
From Here: Virtual Musical Presentation
Friday, June 12, 9pm (available through June 28)
Online event
Watch a full-length live recording of From Here to support the #HonorThemWithAction campaign. We join Equality Florida to ensure the lasting memorial of the 2016 Pulse massacre is the real change of uprooting hatred, discrimination, and violence of all kinds against the LGBTQ+ and Latinx communities, and those who live within both. Inspired by writer Donald Rupe's own lived experiences, the material is emotionally charged with regard to family, relationships, and a moving tribute to Pulse Nightclub, a place which was a centerpiece of his formative years.
FREE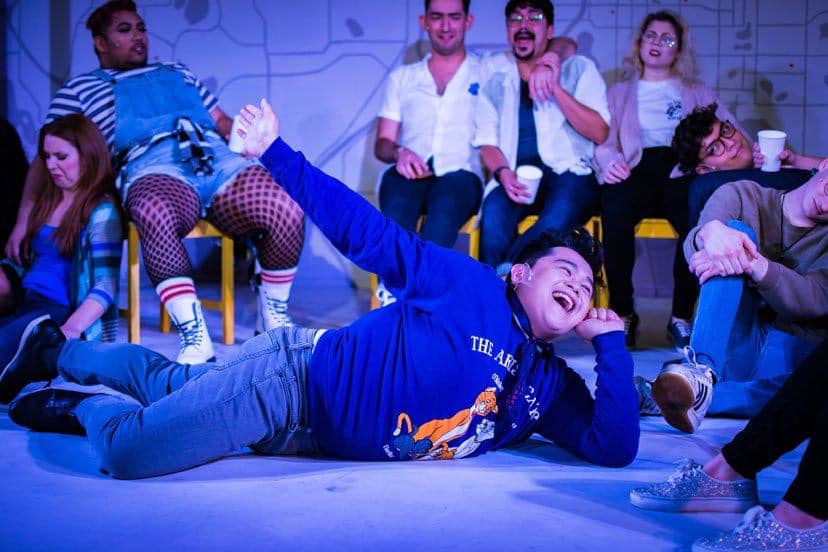 Bungalower + Enzian Drive-In Movie Series: E.T. the Extra-Terrestrial
Friday, June 12
Ace Cafe
Bungalower is teaming up with non-profit arthouse cinema, Enzian Theater to host a four-part drive-in movie series through June to provide safe, fun ways to get out of the house during the coronavirus pandemic while also supporting the theater while it is closed to the public. Lounge chairs will only be permitted if you have them set up in the bed of a truck. Otherwise, you'll need to stay in your car to enjoy the movie. Public restrooms will not be available, so plan accordingly!
$15 per vehicle
Pop Up Market – Father's Day Gift Edition
Sunday, June 14, 11-3pm
East End Market
Lavender Menace, Deli Fresh Threads, Hot Asian Buns, and Brott's Beard Care are hosting a Father's Day Gift Pop Up Market in the courtyard at East End Market on Sunday, June 14th from 11am to 3pm. Stop by for an amazing selection of personalized dog bandanas, sandwich inspired t-shirts, handcrafted steamed Bao, and all-natural beard care products.
FREE, item prices vary
Belly Dancehall Choreography Virtual Workshop
Sunday, June 14, 1-4pm
Online event
This choreography workshop will fuse dancehall funk, bellydance, and hiphop styles. We welcome female and male dancers of all levels to come, have fun, and sweat with us!
$40 if you pre-register by May 30th! $50 if you pay the day of the workshop. To pre-register, send $40 via PayPal to laurel.moll@gmail.com. We also accept Cashapp ($LaurelMoll) and Venmo (@Laurel-Moll).
June 15 – 30
Curtis Earth Trivia Outside!
Monday, June 15, 6-7:30pm
Bikes, Beans & Bordeaux Cafe
The game is divided into three rounds of ten questions each. Questions can be about anything under the sun: movies, music, TV, science, sports, geography, word jumbles, identify the pictures, spelling questions and tons more! So come on in and put all of your useless knowledge to good use! Following social distance guidelines games will be hosted outside.
Pet Photo Shoot Fundraiser
Tuesday, June 16, 5-8pm
Orlando Brewing
Book a photo shoot for your pet at Orlando Brewing to support the Pet Alliance of Greater Orlando. Learn more and sign up your pup in advance at agoldphoto.com/events/orlando.
3rd Thursday at CityArts
Thursday, June 18, 5-9pm
CityArts
The third Thursday of every month, thousands of visitors converge in the core of the Downtown Arts District for the 3rd Thursday Gallery Hop. They come to celebrate art and partake in an evening of sights, sounds, food, shopping, and cosmopolitan fun.
Sunset at the Zoo
Thursday, June 18,5:30-8:30pm
Central Florida Zoo
For just $5 admission, adults over the age of 21 can stroll through the Zoo enjoying live music, purchase some refreshing beer and wine, and see the animals during sunset! Additional fees apply for food and beverage options
$5
Black Friday Orlando – Juneteenth 2020 Scavenger Hunt + City Skip Day
Friday, June 19, 9am-12am
Various locations
Celebrate Juneteenth by putting money in the hands of Orlando Black-owned businesses with the Black Friday Juneteenth 2020 Scavenger Hunt + City Skip Day. From 9am – 9pm, have fun exploring the Black Owned Businesses & historic sites in Orlando & surrounding cities while playing by the scavenger hunt rules including using the hashtag (#juneteenthentry) At midnight stay tuned to see who wins! Prizes include HUNDREDS of dollars of donations from local businesses!
FREE admission
Baby Goat Yoga
Friday, June 19, 11am-12pm
Wildflower Farm
Head to Wildflower farm for a fun and relaxing time! The Yoga session will be held in their pasture, accompanied by their adorable baby goats. After the session, feel free to take selfies and make friends with your new BFF!
$22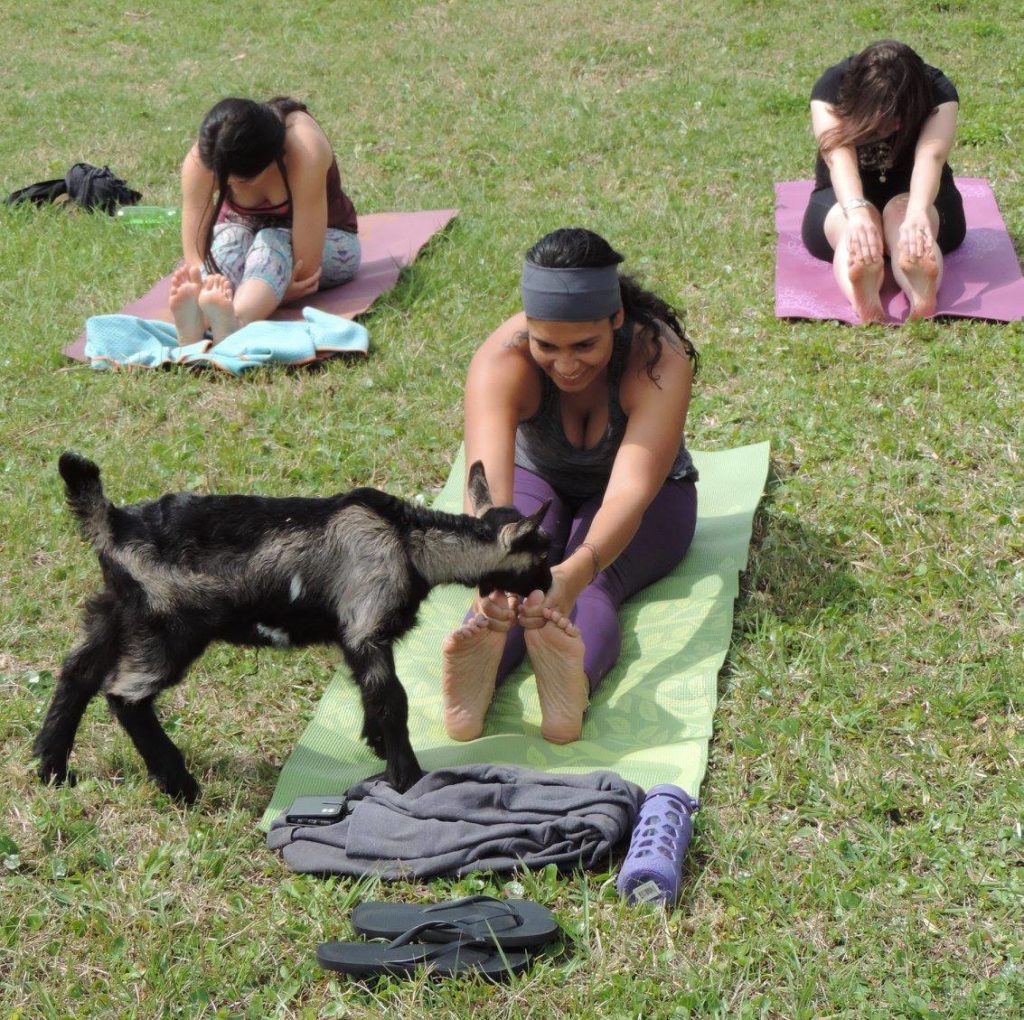 Freedom Day Block Party
Friday, June 19, 5-10pm
2513 Industrial Blvd, Orlando
With fireworks, good food, great vendors, and much more, we're celebrating with the energy #Juneteenth deserves. We're calling it #FreedomDay — and we're calling you, and your whole family, out to play. Spread the word, good people.
FREE
Food Pop-Up: Pizza Bruno
Friday, June 19, 7-10pm
Whippoorwill Beer House & Package Store
Neighborhood pizza joint, Pizza Bruno will have the crew over at our house for a pizza pop-up! Naturally leavened Neapolitan pizza made fresh on-site.
Food prices vary
Virtual Bourbon Tasting
Friday, June 19, 7pm
The New Standard is partnering with Horse Soldier bourbon for a Virtual Bourbon Tasting on Friday, June 19, at 7 p.m. via Instagram Live. Guests have the choice of either a Charcuterie + Cheese plate OR a full, three-course meal to go with their bourbon tasting. Tastings come in 187mL, 375 mL and 750mL options of three Horse Soldier Bourbons:
Straight Bourbon, Small-Batch Bourbon or Cask Strength Bourbon. Orders can be placed by calling 407-316-2278, and must be placed by Wednesday, June 17.
$75 – $320
Nationwide Livestream Solarbration
Saturday, June 20, 7:30-8:30am
Join Whipple Observatory and friends for a nationwide livestream Solarbration in honor of International SUNday. Astronomers from Smithsonian Astrophysical Observatory and the Center for Astrophysics | Harvard & Smithsonian, Emil Buehler Planetarium, Central Florida Astronomical Society, Tucson Amateur Astronomy Association and the Feynman Observatory will talk to you all about Earth's star while we show off video and live images of the same.
FREE
Father's Day Drive-In Game Night
Saturday, June 20, 8:30-10:30pm
2900 Curry Ford Road
Enjoy a night of Bingo, Trivia, Jokes, and prizes with your Ol' Pop at our drive-in game night!
Tickets start at $15
National Theatre Live: A Midsummer Night's Dream
Saturday, June 20, 11am-2pm
*Note: This is a tentative date as the theater's reopening date is still TBD. Check enzian.org for the latest updates and information
Enzian Theater
$20
Live Jazz at Pharmacy
Sunday, June 21, 10am-2pm
Pharmacy Orlando
Take dad out to Sunday brunch and enjoy live jazz from 10am-2pm!
FREE, food and drink prices vary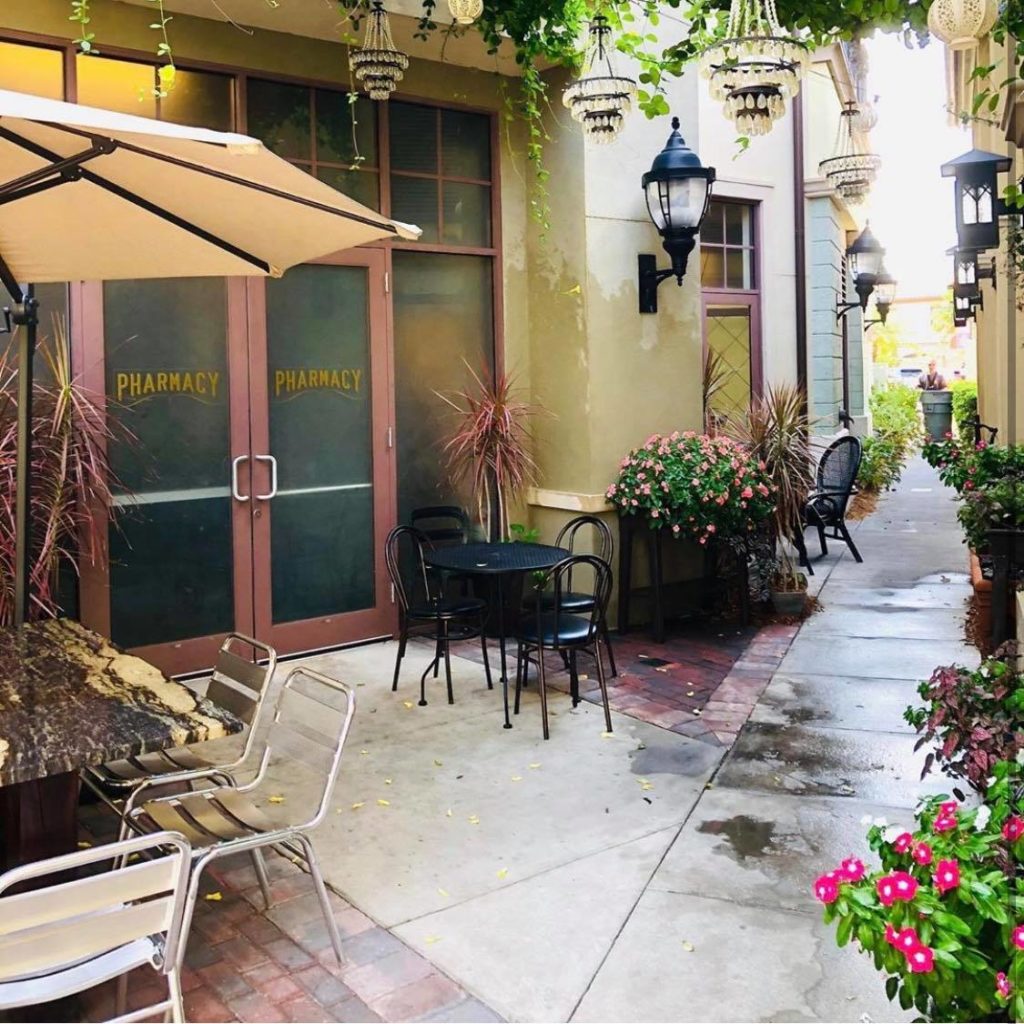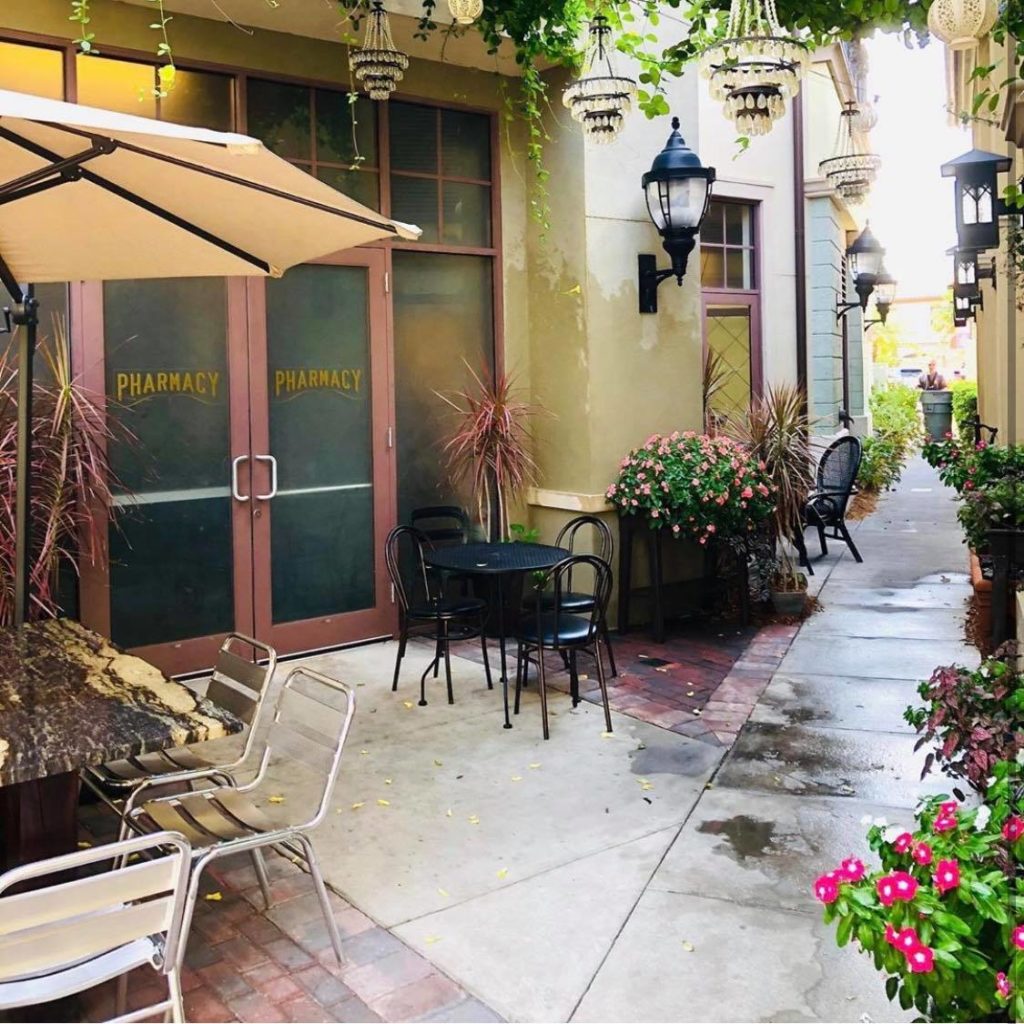 Father's Day Celebration at the Ace
Sunday, June 21, 11am-8pm
Ace Cafe Orlando
Featuring two cars shows, live music in the Backyard from Giddy Up Go, delicious BBQ rib specials, Oxford Cigar Company, giveaways, goodie bags for the first 50 dads, and the chance to win a grill! Reservations are required; call 407-996-6686 to reserve your spot.
Prices vary
Father's Day BBQ featuring SPACEBALLS
Sunday, June 21, 12pm
Enzian Theater
Enjoy a screening of the classic comedy Spaceballs with your favorite guy and treat him to a delicious lunch with half-off all draft beers for dad!
$10; Food and drink prices vary
4 Seasons Challenge Summer 5K
Sunday, June 21, 7:15-10:15am
Jay Blanchard Park
Take on the Summer heat with the second race in the 4 Seasons Challenge the Summer 5K! In this race you will be running on the Little Econ Greenway in Jay Blanchard park, this is a fast and flat course with little elevation changes and no need to worry about traffic. Get the latest race updates and procedures here.
$30-35
Bakes & Brews Pairing
Wednesday, June 24, 6pm
Orlando Brewing
Join Orlando Brewing & Ginger's Baking Co. to enjoy a Bakes & Brews pairing! The pairing includes 4 baked goods paired with 4 (5 oz.) OB beers.
$20
Sip & Savor: Second Harvest Food Bank & Hourglass Brewing Beer Dinner
Thursday, June 25, 6:30-8:30pm
Sourglass Brewing
Hourglass Brewing partnered up with Second Harvest Food Bank in order to bring you a LIMITED SEATED (35) charitable, educational, and flat-out mouthwatering beer dinner pairing! You'll enjoy a 3-course meal, provided by Catering for Good, a derivative of Second Harvest Food Bank, and drink three different Hourglass Brewing beers, carefully selected to complement each course.
$75
Pop-Ups at East End Market
June 27 – 28, 11am-4pm
East End Market
These one-day-only pop-up shops give us an opportunity to show off some really talented makers, food purveyors and creatives. Saturday: Primavera Andina, Ouch. Plants That Hurt, and Tamale Co. Sunday: A Lo Cubano Kitchen, Honey & Creme, and The Head or the Heart Jewelry.
Moana Tahitian Aparima Virtual Workshop
Sunday, June 28, 1-4pm
Online event
Join Laila for a tropical journey through Polynesia as she teaches Tahitian Aparima technique, terminology, and a full choreography to "We Know the Way" from the Disney movie Moana. All levels welcome.
$40 if you pre-register by June 27th! $50 if you pay the day of the workshop.
Black Artists For Black Lives
Sunday, June 28, 2-6pm
Lake Eola Park
Join us on Sunday, June 28th at 2pm as we march for black lives and celebrate our black artists. Everyone is welcome. Come out and see the beauty of Orlando's black arts community, and help us demand the justice the black community deserves.
FREE
Wine Down Wednesday
Wednesday, July 1, 5-8pm
Elize Orlando
Enjoy unlimited Cava, House white, rose and red and Sunset Ale, local draft and appetizers like famous Dutch Bitterballs, an award-winning Oyster and in herbs aged Salmon during Wine Down Wednesdays at Elize Orlando!
$28/person
ONGOING EVENTS
"Love Speaks" Virtual Tour
Enjoy a virtual tour of the Orange County Regional History Center's "Love Speaks" remembrance exhibition from the comfort of your home. The exhibit shares artwork from across the nation created in the wake of the Pulse tragedy, highlighting diverse works that pay tribute to those who were taken and inspires a better tomorrow for those who remain.
FREE
Drive-Thru Safari
Wild Florida
Travel down gravel paths within Wild Florida's Drive-thru Safari Park and discover more than 100 native and exotic animals roaming freely. During your journey, you'll have the opportunity to observe a variety of animals often only found around the world. Enjoy identifying species from as far away as the African savanna to others from the deciduous forests of North America, all from the comfort of your own car.
$15 per Adult / $10 per Child (rate through May 31)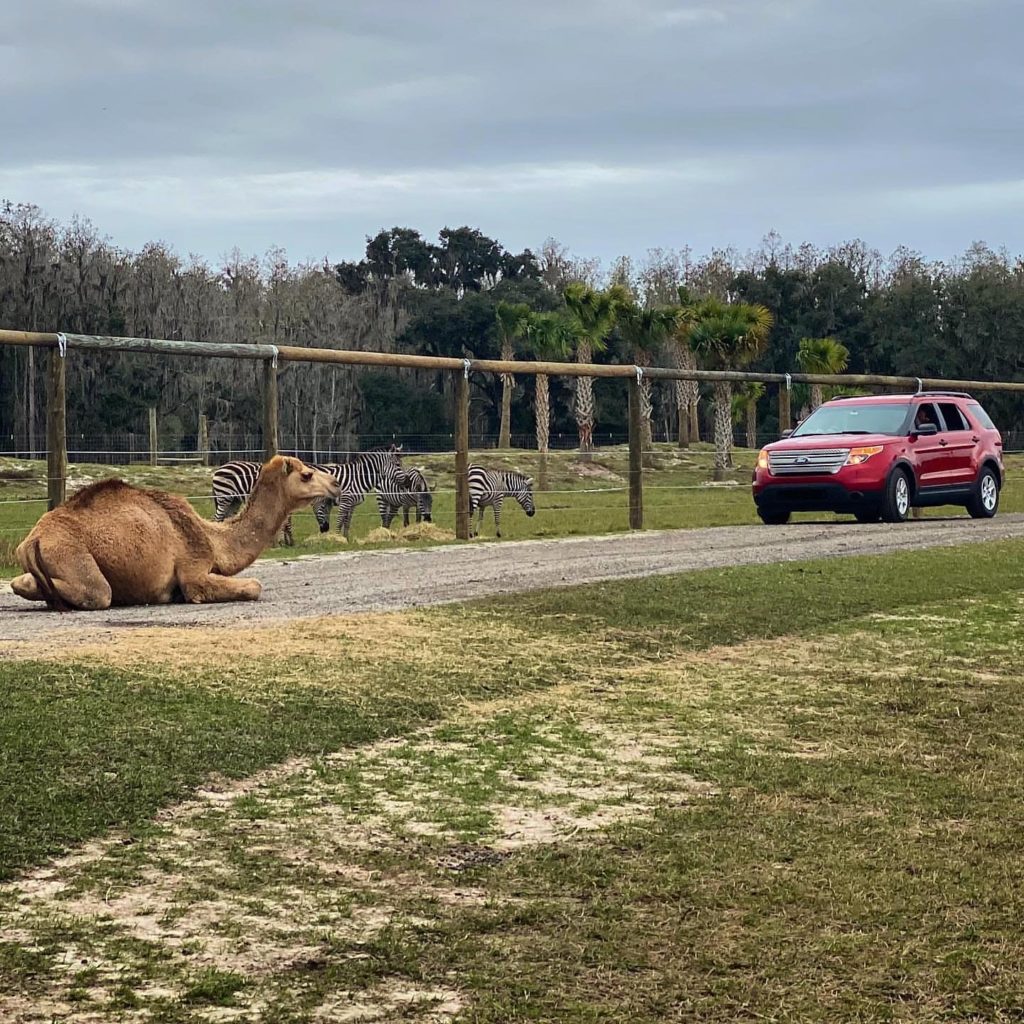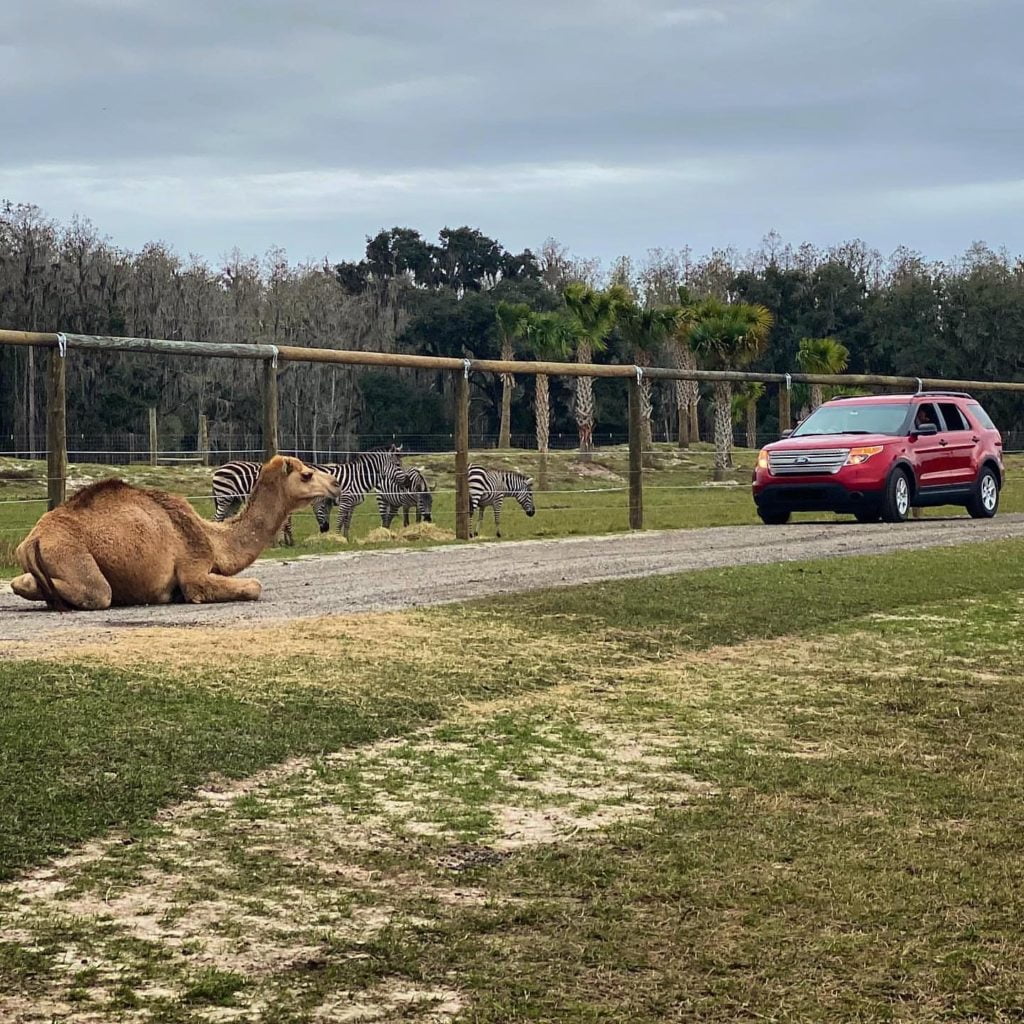 Book An Exotic Animal Zoom Call
Wild Florida
Bring them your boring Zoom, FaceTime, Microsoft Teams, Google Hangouts or any other virtual meeting and Wild Florida will make it Wild! For a limited time, you can invite Leroy, the giraffe, Crusher, the alligator, or Elvis, the camel, to your next Zoom call get together.
$100
The Foreigner Domestic
New classes every Friday
Join Chef Bruno Fonseca for a themed cooking class each week! Your ticket includes all ingredients delivered to your doorstep along with a curated bottle of wine from Swirlery Wine Bar. You'll receive a pre-recorded video with instructions on how to make the featured multi-course meal, a playlist to listen to while you cook, and an invitation to join a virtual session with all participants on Saturday evening. Tickets typically go live on Sundays for the upcoming week.
$75/couple (one ticket feeds two)
Cooking with Vinnie, LIVE!
Sundays at 5pm
Each Monday, the ingredients for Sunday's recipe will be posted on Facebook so you have time to grab the ingredients. The recipes are meant to be quick and easy to make.
Watch Disney's Happily Ever After Fireworks Show
Close out your day in the best way possible…with virtual fireworks! With some modern-day magic, Disney is taking you to the best seat in the house, right in front of Cinderella Castle at Walt Disney World Resort. Watch as the castle you know, becomes a canvas for the stories of some of your favorite characters.
FREE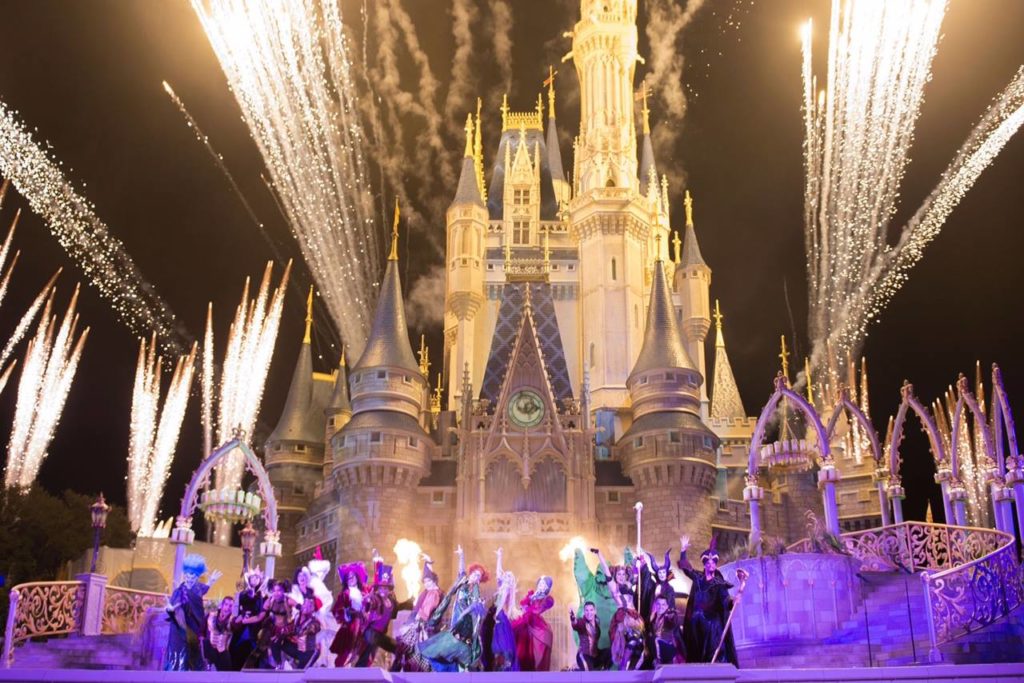 TEG Unlocked: The Heist – Vol. 1: Chasing Hahn
Your mission? Stop suspected art thief Vincent Hahn before another masterpiece goes missing! This is the FULLY digital version of the at-home adventure, Unlocked: The Heist – Vol. 1: Chasing Hahn. They took all of the pieces in the original mission kit that were sent out physically and made them digital so that you could play right away!
$10
Curtis Earth Trivia
See Facebook page for schedule
Online event
You can still get your trivia on while social distancing thanks to Curtis Earth Trivia's Facebook Live! There are games transmitted live that are free to partake in, and you could even win a prize courtesy of Bikes, Beans, and Bordeaux Cafe in Audubon Park. Keep an eye on Curtis Earth Trivia's Facebook page for upcoming trivia times. Trivia is free, but donations are accepted.
SUPPORT OUR LOCAL CULTURAL INSTITUTIONS
OSC At Home
The Orlando Science Center has a fun lineup of resources for making your time at home extra fun including cool science experiments to conduct with household items, videos and educational resources. We especially love the DIY rock candy project!
The Zoo Comes To You
Weekdays at 2pm
Learn about the Central Florida Zoo, the different animals that live there as well as see how the animals are trained via Facebook live videos that will air every weekday at 2pm.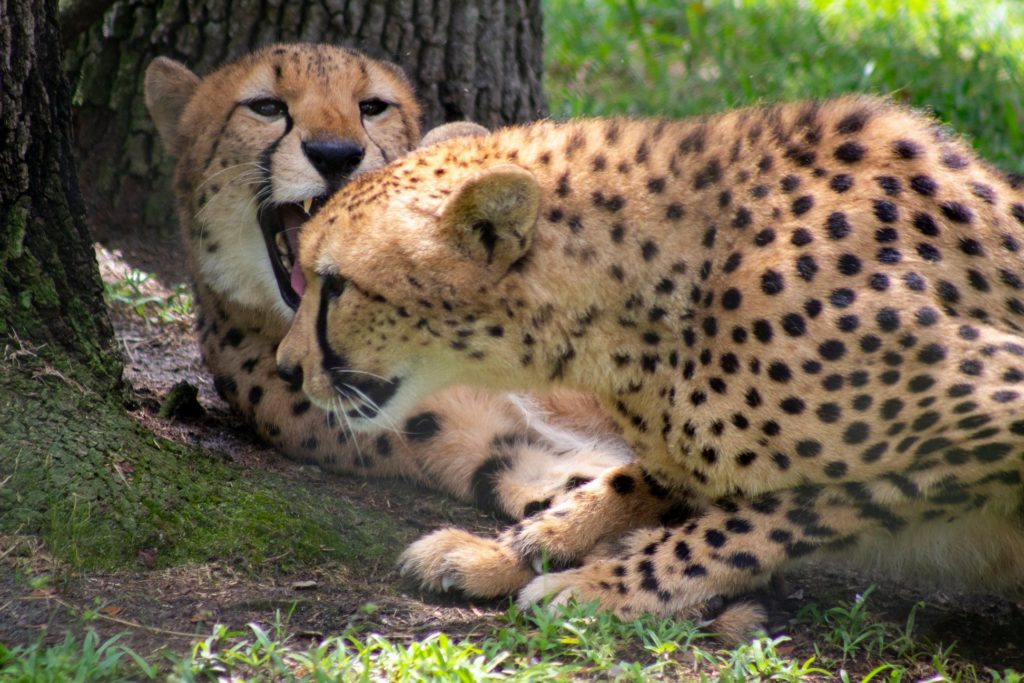 #MuseumFromHome with OMA
Orlando Museum of Art
Head to the Orlando Museum of Art's Facebook page to see exhibits, as well as educational and engaging videos that will get you through any stay-at-home order or social distancing initiative! Access is completely free.
Winter Park Institute Luminaries at Home
The Rollins Winter Park Institute has made twelve years of speeches from thought leaders available at no cost through the "Luminaries at Home" project. Visit the video database and subscribe to this weekly e-newsletter for messages from Sir Paul McCartney, Dr. Jane Goodall, and Martin Luther King III, among others.
Orlando Philharmonic Orchestra: Sound Bitest
Musician Moments feature Philharmonic Musicians as they sit down with Executive Director Paul Helfrich to discuss orchestral music, their background, and perform beautiful music.
FREE; donations accepted
Want more date ideas? Here are some of our favorites: