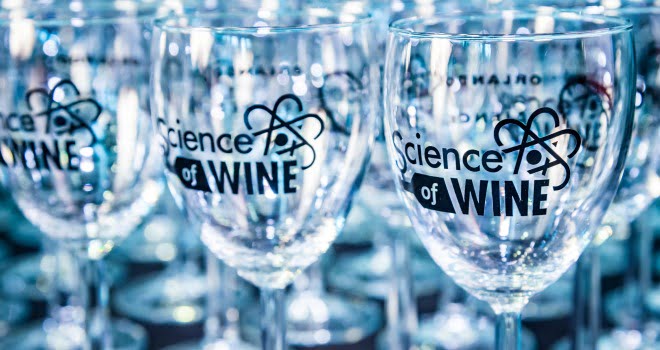 Calling all wine lovers! National Wine Day (May 25) is just a few weeks away, and Orlando Science Center has dreamed up a fun way to celebrate. OSC's ongoing virtual fundraiser, Stellar Wine Cellar, provides you with wine, offers from local restaurant partners, and everything you need to host a virtual wine and stargazing party with your favorite people.
This fun concept incorporates much of what we love about OSC's annual Science of Wine Fundraiser, which has been postponed until later this year. It's a chance to mingle with friends–virtually–while tasting wine, enjoying educational experiences and having fun "together" while safely at home. Plus, purchasing a kit directly supports the Orlando Science Center.
How it Works
Dubbed the Stellar Wine Cellar, the virtual wine party kits double as a fundraiser for the Orlando Science Center. Make a donation of $125 or more and you'll receive a thank you gift and virtual wine party toolkit delivered straight to your house.
The gift and kit includes:
Your choice of a bottle of red or white wine
2 souvenir glasses
Special offers from local restaurant partners (while supplies last)
A suggested itinerary and how-to guide for hosting your own virtual wine event
Wine tasting, cooking, and pairing videos from local experts
A wine trivia game and cool facts to share with your party guests
Stargazing tips
Enjoy the goodies with your friends, or just snuggle up on the couch with your favorite person for an evening of wine, science and fun.
For the full details and to make a donation to receive your kit, visit https://www.osc.org/stellar-wine-cellar/.
Disclosure: Orlando Science Center is one of our valued advertising partners.
All images courtesy of Orlando Science Center