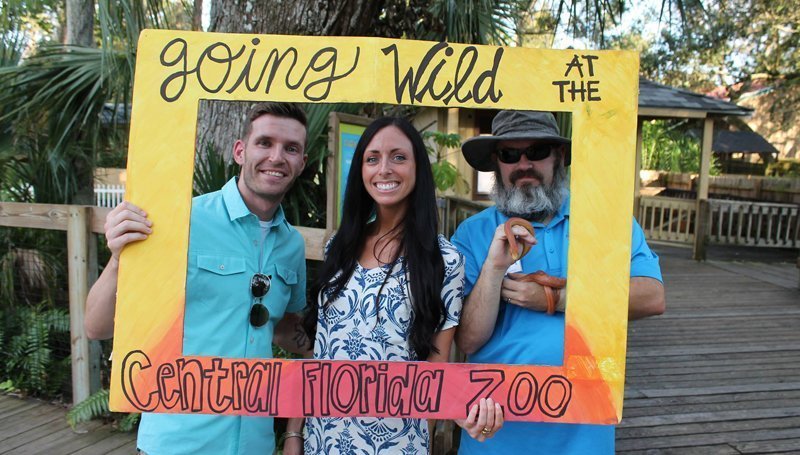 Summer (and that Florida heat) is here! This month brings a mixture of both in-person and virtual events to liven up your date nights. From a pop-up curbside pickup dinner for two celebrating SoDo's eateries to a virtual July 4th celebration and baby goat yoga, here are our favorite July events in Orlando.
Note: On June 20, 2020, Orange County issued an emergency executive order requiring face coverings when out and about, which you can read more about here. As always, we urge you to keep your distance, wear a mask, and sanitize/wash hands as often as possible!
This content is proudly supported by Orange County Library System (OCLS).
July 1 – 5
Camp Ivanhoe Land of Many Beers
June 29 – July 4
Ivanhoe Park Brewing Company
Summer Camp is in Session! Join the brewery for Camp Ivanhoe, which kicks off on Ivanhoe Park Brewing Co Day, June 29th! Partake in a week's worth of events to enjoy at home and earn special badges for participating.
Pricing varies
Wine Down Wednesday
Wednesday, July 1, 5-8pm
Elize Orlando
Enjoy unlimited Cava, House white, rose and red and Sunset Ale, local draft and appetizers like famous Dutch Bitterballs, an award-winning Oyster and in herbs aged Salmon during Wine Down Wednesdays at Elize Orlando!
$28/person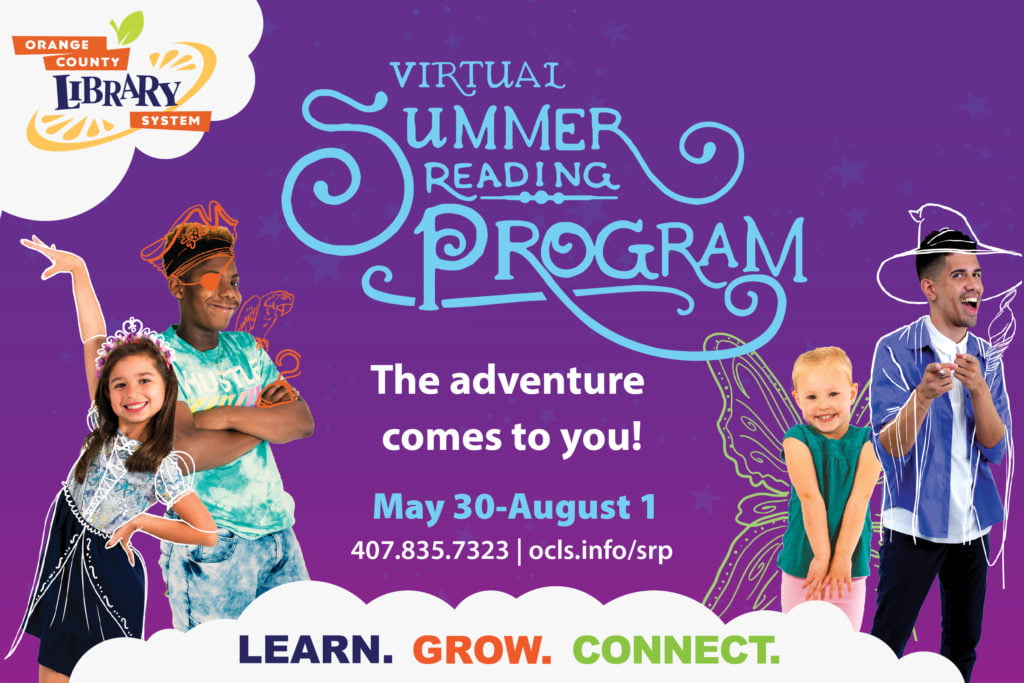 The Vote Documentary Virtual Screening & Chat
Wednesday, July 1, 6:30-9:30pm
Virtual Event
Join WUCF TV for a virtual preview of the new PBS documentary series, American Experience The Vote to celebrate the 100th anniversary of the 19th Amendment and women's right to vote. Remarks will also be made by Linda Chapin: Orange County's first elected mayor, and state Rep. Geraldine Thompson who currently represents Florida District 44 and is the founder of the Wells'built Museum of African American History and Culture in Orlando.
The Inquisitor Virtual Happy Hour – Merlot!
Thursday, July 2, 5-6pm
Virtual Event
Follow along on Facebook Live and dive into South African Merlot! One lucky viewer will win a bottle of Merlot!
Art After Dark
Friday, July 3, 6-9pm
Lake Nona Town Center
Perfectly nestled between delicious Chroma Modern Bar + Kitchen and Bosphorous Turkish Cuisine, Park Pizza & Brewing Company, Art After Dark Lake Nona is a perfect evening out for the whole family.
FREE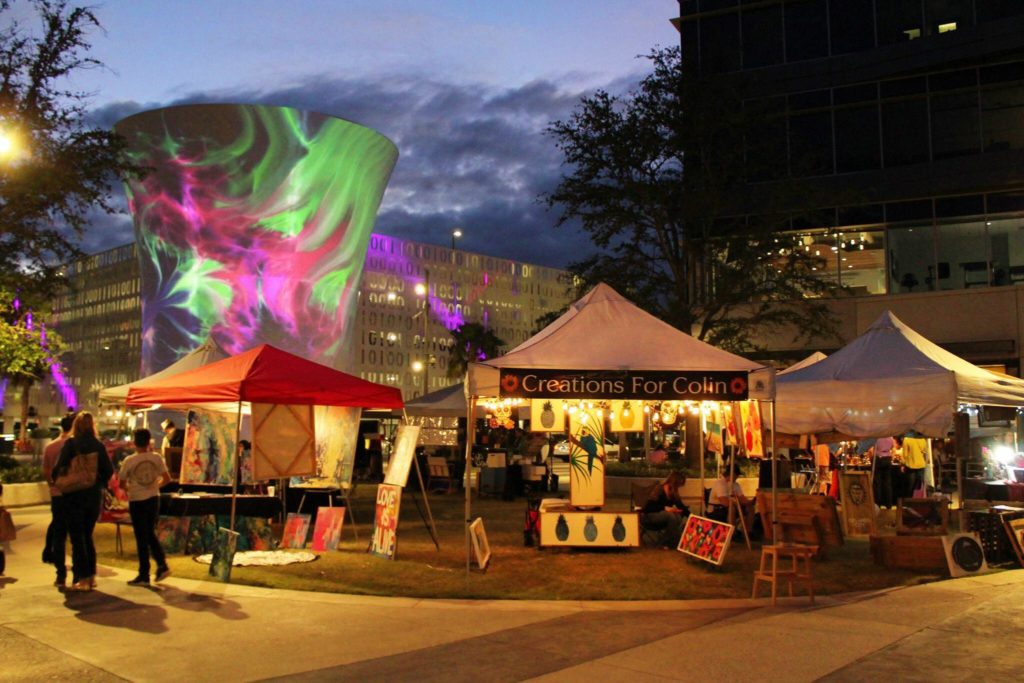 Christopher Nolan Week
July 3 – 5
Enzian Theater
Enzian proudly brings Nolan's acclaimed Dark Knight Trilogy back to the big screen for one week only. Considered some of the greatest comic book adaptations of all time, the trio of films combined were nominated for 230 international awards, won 3 Oscars (including Heath Ledger's iconic performance as The Joker), and made nearly $2.5 billion at the worldwide box office. They stand as a testament to a perfectly achieved cinematic vision.
$10 Matinee; $12 Regular
City of Heroes: A Virtual July 4th Celebration
Saturday, July 4, 8-9:30pm
Orlando Mayor Buddy Dyer's 43rd annual Fireworks at the Fountain will be held virtually this year. News 6 will present a pre-recorded compilation of the brightest and biggest fireworks from the past several years at Lake Eola Park. Before the fireworks show, News 6 will honor our heroes in the community. The fireworks portion begins at 9.
Lake Life Paddle at The Minneola Tiki Bar
Sunday, July 5, 8-11:30am
Lake Minneola Inn Tiki Bar
Enjoy a gentle yoga class on your paddle board in the shade on shore under the trees followed by a paddle board tour of Lake Minneola and brunch at the Tiki Bar.
$30
The SOKO Marketplace in Hannibal Square
Sunday, July 5, 11am-4pm
Shady Park, Winter Park
he SOKO Marketplace was created to provide a venue of commerce and exchange for entrepreneurs of color negatively impacted by gentrification, depletion of brick and mortar business space, and a lack of access to small business start-up funds. Whether you need to start a business because you want to depend on your own ingenuity. Or you need to supplement your income by using your gift and talents to work a little magic in your monthly budget. The SOKO Market is here for just that!
FREE Admission
Sommelier of Soul
Sunday, July 5, 11am-4pm
Shady Park, Winter Park
The Sommelier of Soul has a unique flair as she offers a simplistic understanding of the world of wine with wine tastings and foods that compliment them.
Uncomfortable Brunch: Dogtooth
Sunday, July 5, 12-1:30pm
Enzian Theater
$9
Adult Night at Semoran Skateway
Sundays 8-11pm
Semoran Skateway
Enjoy an adults-only (ages 16+) night at the rink at Semoran Skateway! Enhanced safety measures include operating at 50% capacity, all staff wearing masks and masks encouraged for guests, contactless payment, sanitization stations around the rink and increased cleanings.
$10 (includes skate rental)
July 6 – 12
*Featured event*
Multiple dates: July 9, 10 and 11, 8pm
Virtual Event
Orlando-based magician Jimmy Ichihana is joining illusionist Leon Etienne and mentalist Bryan Miles for a new online experience, "Interactive Impossibilities," a 50-minute interactive magic show. Get ready to experience unbelievable magic and extraordinary mind-reading live from the comfort of your own couch. You won't simply sit and watch the show – you'll actively be part of the show! Capacity is limited to 30 tickets per show – each ticket allows live viewing for one household. After purchasing a ticket, a confirmation email will be sent with a Zoom invitation and password.
$30/household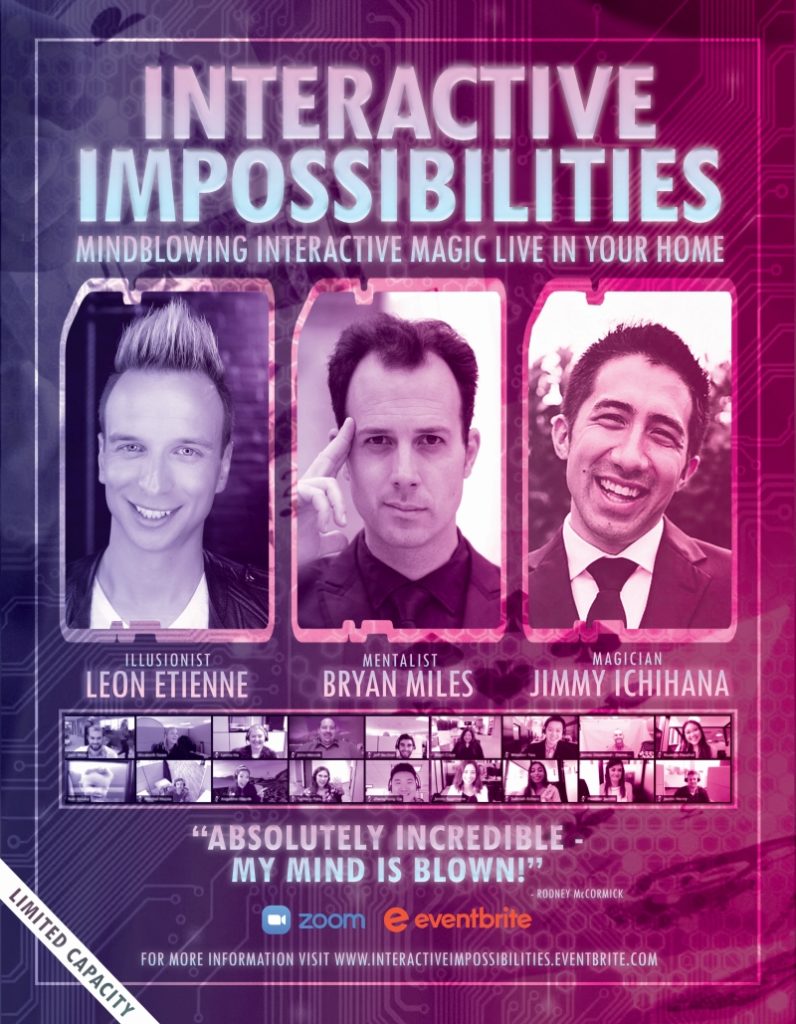 Inception
Monday, July 6, 9pm
Enzian Theater
Along with The Dark Knight Trilogy to finish Christopher Nolan Week, Enzian will host a special 10th anniversary, one-night-only showcase of Nolan's masterpiece, Inception (4 Oscars and 8 nominations), and later in August, a rare 35mm showing of his first feature film, Following (1998), will screen as part of our Cult Classics series. So, come out and celebrate one of the most acclaimed filmmakers of his generation.
$10 Matinee; $12 Regular
Spill Wine Bar's The Great American Road Trip- A Virtual Wine Tasting
Wednesday, July 8, 7-8pm
Spill Wine Bar
Stop by Spill on the Wednesday of your tasting between 4-5pm and pick up your tasting kit. Each Includes 4 boutique wines with 4oz pours each, and a sampling of bite-sized "themed" delicacies. Then, join in at 7pm on Zoom for a virtual tasting hosted by Tuscany Distributors.
$35-60
Baby Goat Yoga
Friday, July 10, 11am-12pm
Wildflower Farm
Prepare for a fun and relaxing time at the farm! The yoga session will be held in the pasture, accompanied by our adorable baby goats. After the session, feel free to take selfies and make friends with your new BFF!
$22
SoDo District's Virtual Pop Up! Dinner for Two
Friday, July 10, 6-7pm
This virtual dinner is bringing you the best of SODO! Delaney's Tavern is serving up the entrée, Hungry Pants is offering salads for two, Sugar Divas Cakery LLC is offering dessert, Orlando Brewing will supply a Variety 3 pack and Swirlery Wine Bar will supply a bottle of Mastroberardino Aglianico Campania Italy 2018 Aglianico. Plus, In Bloom Florist is supplying a small bouquet and John Maz, a guitarist and singer who plays an array of sounds funk/rock/soul and more will be live on Zoom performing while you enjoy your dinner.
$79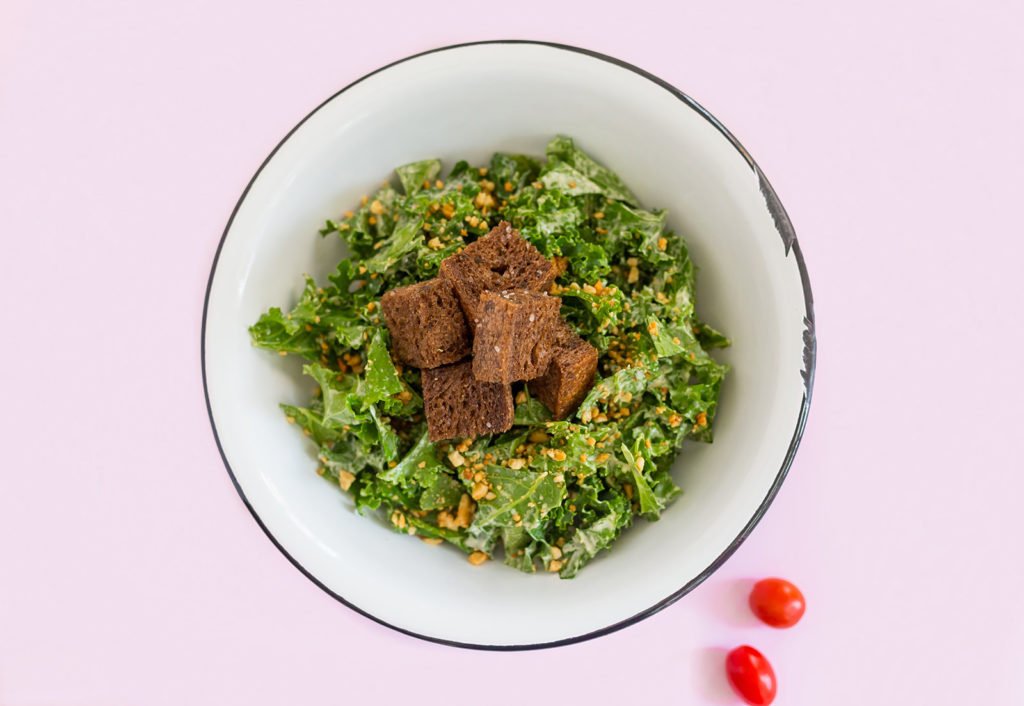 The Foreigner Experience Winter Garden
July 10, 17, 24 & 31
Melts on Main
Bruno and team, will present a 5 course omakase style dinner with a contemporary approach to food & wine, and an opportunity for you to allow them to take you thru a journey of elegant flavors, in Downtown Winter Garden.
$95 plus gratuity (add wines for $35)
Liquid Gold: An Olive Oil Tasting Workshop
Saturday, July 11, 11am
Leu Gardens
In this class you will sample an assortment of high-quality oils from various cultures around the world, highlighting the flavors and aromas that make each oil distinctive. You will also explore appropriate food pairings, production methods, techniques for infusing your own oils, and tips for storing and selecting the best varieties at any budget.
$60-65
Macrame Plant Hanger DIY for Adults
Saturday, July 11, 1pm
Leu Gardens
"Macramake" your very own plant hanger! Learn how to weave four useful knots to sculpt a beautiful handmade work of art. A $10 materials fee will be due day of which will provide you with all the needed cord and materials, as well as your very own plant to complete the hanger.
$35-40
The Tipsy Cookie Parking Lot Pairing
Saturday, July 11, 5-6:30pm
The Tipsy Cookie (Lake Mary)
The folks at The Tipsy Cookie have paired 4 tipsy treats and 4 homemade ice creams for you to enjoy. You park and they will bring your pairings out to you, as you go through their guided pairing. Rather do it at home? Stop by and pick up your kit and login virtually to join in.
$20
The Foreigner Experience at The Heavy
July 11, 18 & 25
The Heavy Winter Park
Bruno and team, will present a 5 course omakase style dinner with a contemporary approach to food & wine, and an opportunity for you to allow them to take you thru a journey of elegant flavors, in Winter Park.
$100 plus gratuity (add wines for $35)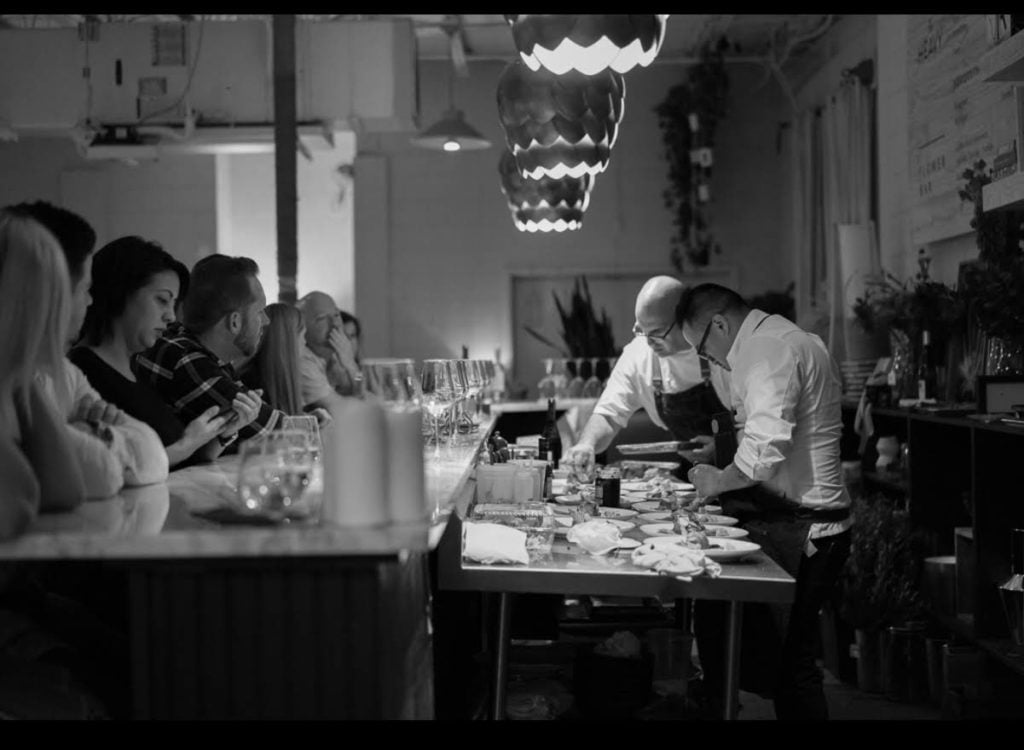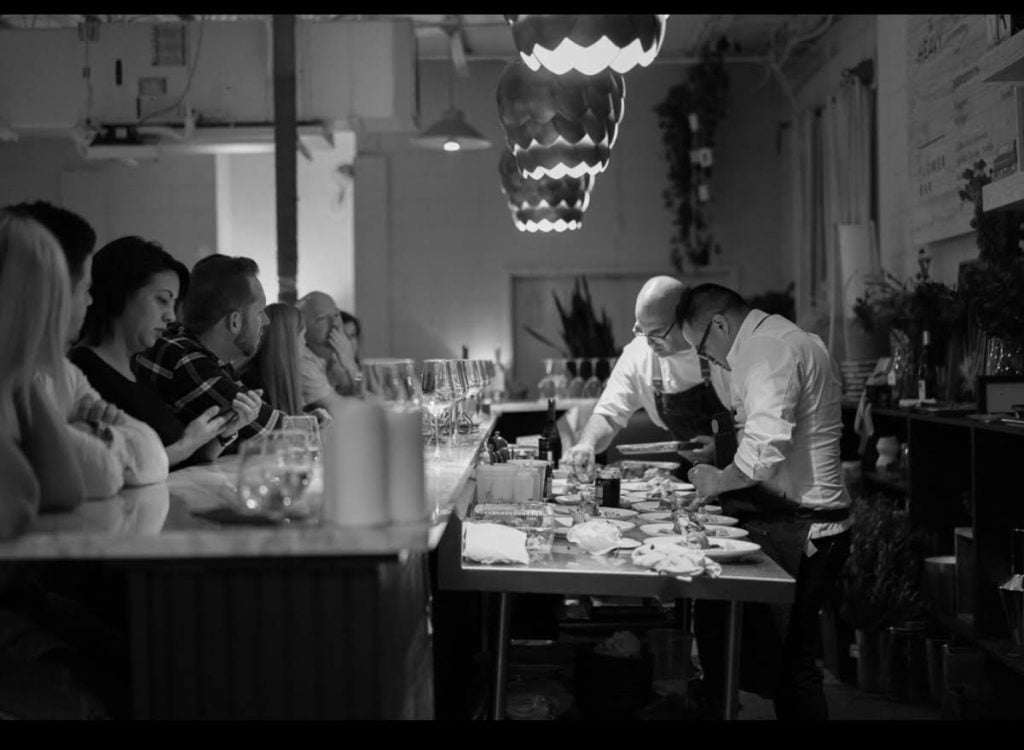 July 13 – 19
Bite30
July 15 – August 16
Participating Restaurants
Bite30 is a city-wide promotion lasting 30 days that features a number of restaurants in the Orlando area offering prix fixe menus of three-course meals for $30. Usually taking place for the duration of the month of June, this year's foodie extravaganza will take place July 15 – August 16, 2020. Of course, we advise you to keep practicing social distancing measures and to order take-out from the following locations when possible. And that will be possible this year, since it's the first time participating restaurants will be offering takeout ($5 surcharge).
$30
Sunset at the Zoo
Thursday, July 16, 5:30-9pm
Central Florida Zoo
For just $5 admission, adults over the age of 21 can stroll through the Zoo enjoying live music, purchase some refreshing beer and wine, and see the animals during sunset! Additional fees apply for food and beverage options
$5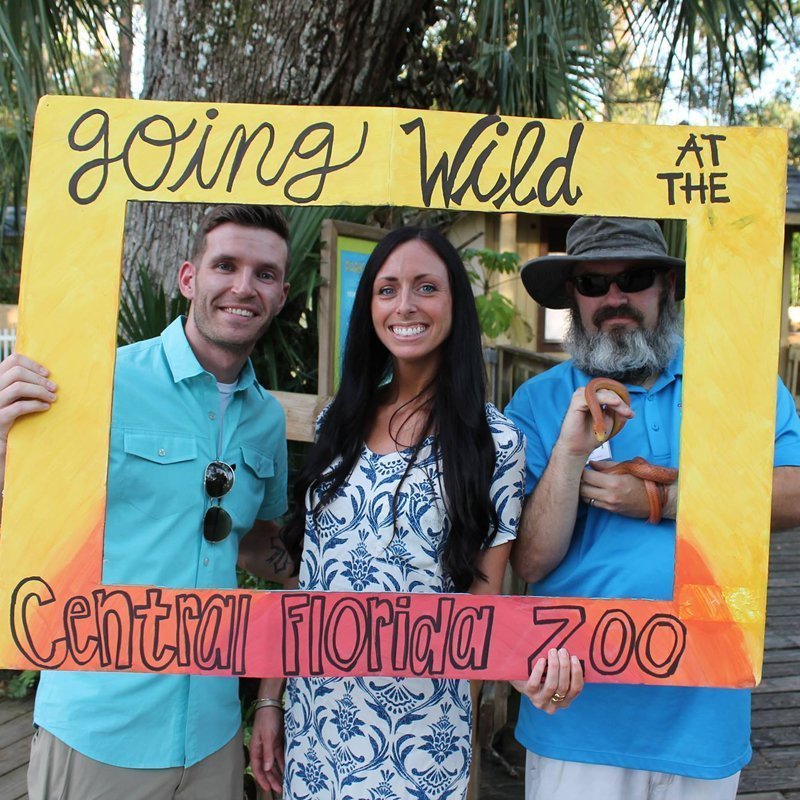 Movie Classics: Grease Sing-a-long
Thursday, July 16, 7:26-9:26pm
Wayne Densch Performing Arts Center
Partake in this fun Sing-a-long of this classic movie musical – costumes and singing encouraged! Register to get a FREE popcorn the night of the show! http://bit.ly/movieclassicregistration
$5 cash only
Re:Charge – a live music experience to help you rest and reflect
Saturday, July 18, 7:30-9pm
Harriet's Orlando Ballet Center
The Creative City Project and Timucua Arts Foundation come together to present a unique musical experience. 72 guests each get their own 64 sq ft space for this relaxing evening of live music. Guests are encouraged to bring their own blanket or yoga mat and a pillow to lay on during the show. Socially distanced, each audience member gets a dedicated 8'x8' square. Marked aisles ensure guests travel in a socially distanced way to and from their individual areas.
$35
PechaKucha Night Orlando v29
Saturday, July 18, 8-10pm
Virtual Event
PKN Orlando returns! The event will be live streaming on YouTube (PechaKucha Orlando Channel), featuring speakers including the inventor of PechaKucha, Mark Dytham, all the way from Tokyo! Plus a musical performance by Orlando's Matt Duarte!
National Ice Cream Day
Sunday, July 19, 11am-3pm
Kelly's Homemade Ice Cream (Corrine)
Celebrate National Ice Cream Day and Kelly's 5 year anniversary on Corrine with BOGO Cups and Cones 11am-3pm.
Prices vary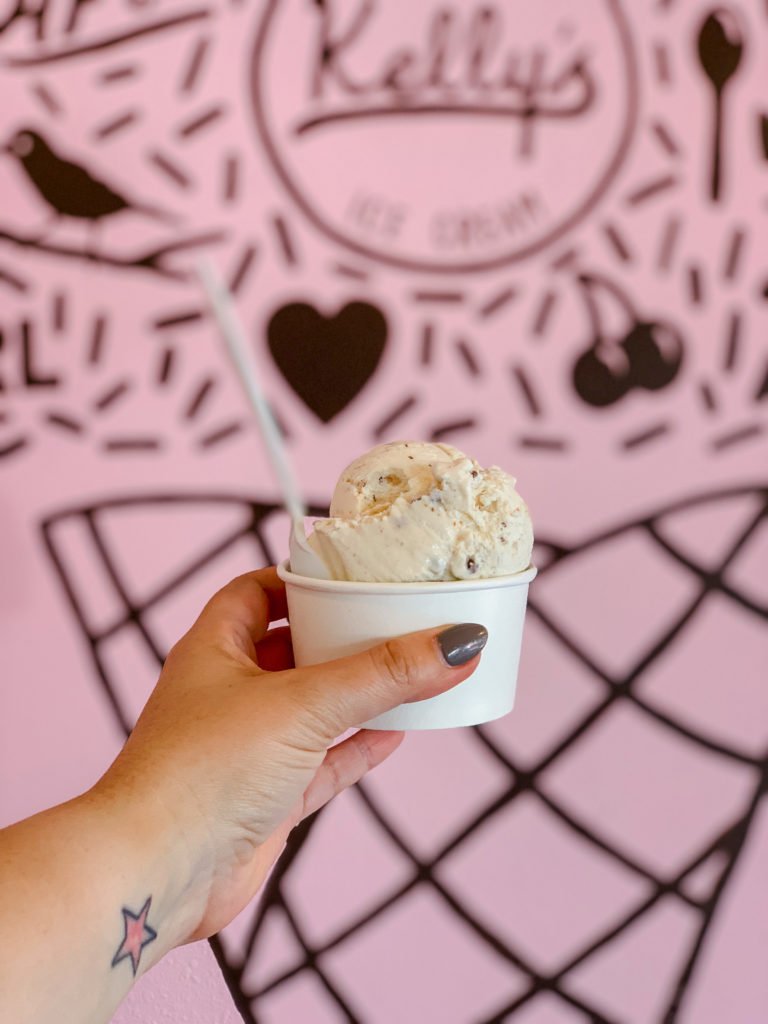 Bazaar Botanica – Plants, Art, Vintage, Oddities Market
Sunday, July 19, 1-6pm
Ivanhoe Park Brewing Company
Bazaar Botanica is Orlando's Creative Garden Market! A haven for those that want something special; full of unusual plants, original art, wild vintage, and the most curious of oddities! Featuring independent artists and small shop owners from all around Central Florida. Grab yourself a Mimosa Flight from Ivanhoe Park Brewing Company and brunch from the yummy Dangon's Brunch Truck!
FREE Admission
Lakeside Chamber Players – Summer Winds
Sunday, July 19, 3pm
Blue Bamboo Center For The Arts
Lakeside Chamber Players presents a delightfully enchanting woodwind quintet concert featuring David Suarez – Flute, Charles McGee – Oboe, Elizabeth Spataro – Clarinet, Janet Harris – Bassoon, and Sharon Janezic – French Horn. Each show has limited seating, the venue is set up for social distancing limited seating and cleaned between shows, and staff are masked.
$20-25
July 20 – 26
Terrarium Fun
Saturday, July 25, 9:30am
Leu Gardens
You don't have room for a garden or greenhouse, or you've always wanted to make your own terrarium, but didn't know where to start? This class will give you step by step instructions on how to design, make, and care for your very own mini garden. All supplies are included, and you will go home with your own "little green world".
$30-35
Yoga in the Sculpture Garden
Sunday, July 26, 9am
Mennello Museum of American Art
Start your Sunday morning out blissfully with a relaxing lakeside flow. Practice is suitable for beginner to moderate levels and will be led by certified instructors from Full Circle Yoga, Winter Park. Don't forget to bring your own mat and water to practice. Your practice also includes a complimentary pass to enjoy the museum's indoor exhibitions at your own leisure during our operating hours.
$10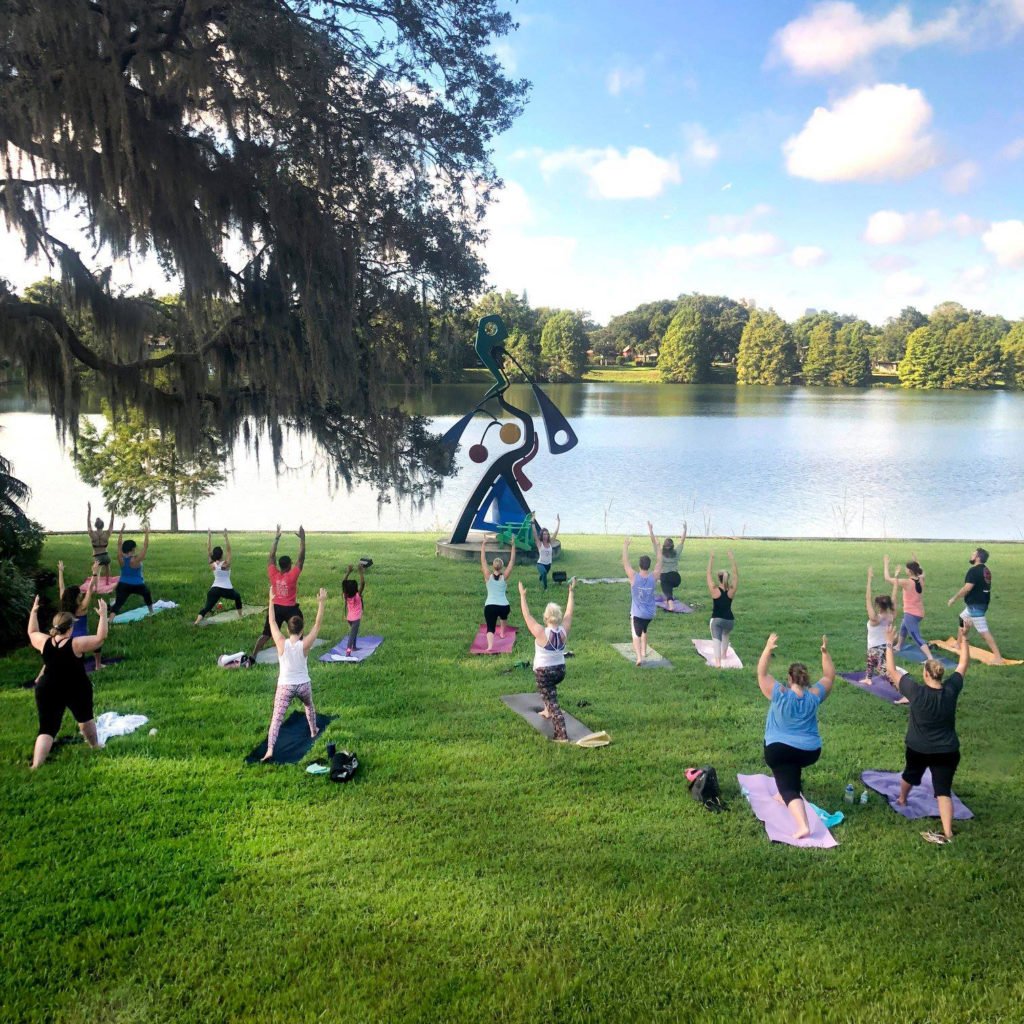 ONGOING EVENTS
Orlando Fringe Amplifies Black Voices
Orlando Fringe, organizers of Central Florida's most unique annual cultural experience, announced today they are hosting a collection of recorded performances, visual art, poems, and stories, created by Black Artists. Work submitted to thelawn.orlandofringe.org must be original and created by a black artist. Artists submitting their work can include links to collect tips or charge to view. Visual pieces may also be submitted for sale. Orlando Fringe will feature each of the pieces on their social media accounts.
Drive-Thru Safari
Wild Florida
Travel down gravel paths within Wild Florida's Drive-thru Safari Park and discover more than 100 native and exotic animals roaming freely. During your journey, you'll have the opportunity to observe a variety of animals often only found around the world. Enjoy identifying species from as far away as the African savanna to others from the deciduous forests of North America, all from the comfort of your own car.
$15 per Adult / $10 per Child (rate through May 31)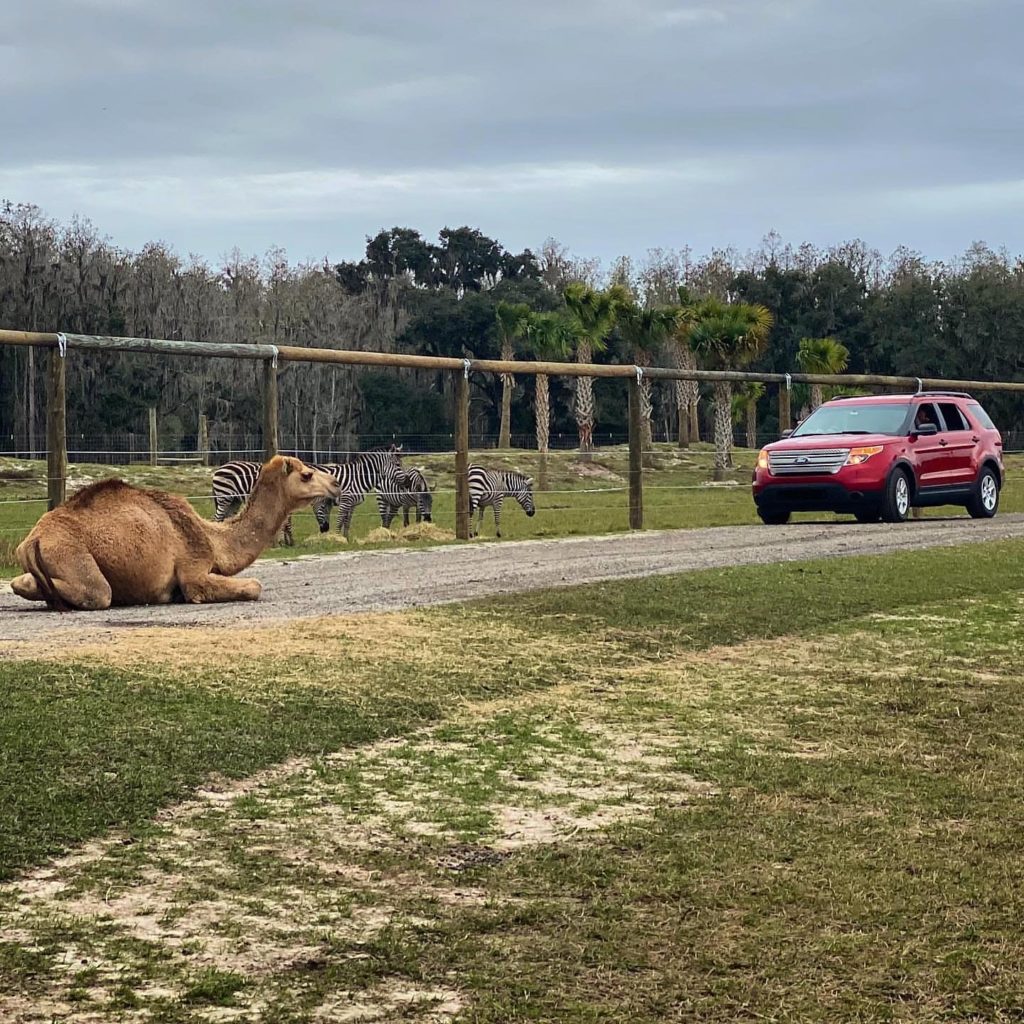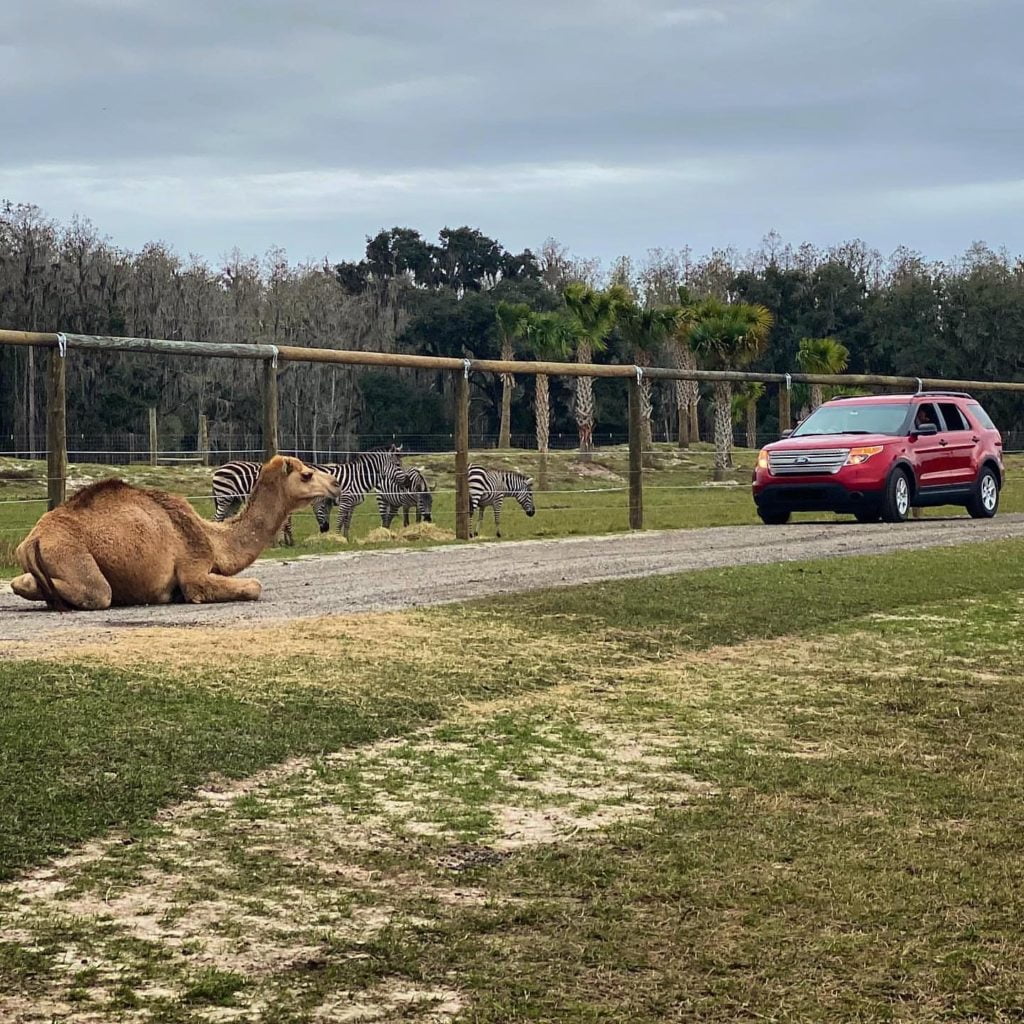 Book An Exotic Animal Zoom Call
Wild Florida
Bring them your boring Zoom, FaceTime, Microsoft Teams, Google Hangouts or any other virtual meeting and Wild Florida will make it Wild! For a limited time, you can invite Leroy, the giraffe, Crusher, the alligator, or Elvis, the camel, to your next Zoom call get together.
$100
TEG Unlocked: The Heist – Vol. 1: Chasing Hahn
Your mission? Stop suspected art thief Vincent Hahn before another masterpiece goes missing! This is the FULLY digital version of the at-home adventure, Unlocked: The Heist – Vol. 1: Chasing Hahn. They took all of the pieces in the original mission kit that were sent out physically and made them digital so that you could play right away!
$10
"Love Speaks" Virtual Tour
Enjoy a virtual tour of the Orange County Regional History Center's "Love Speaks" remembrance exhibition from the comfort of your home. The exhibit shares artwork from across the nation created in the wake of the Pulse tragedy, highlighting diverse works that pay tribute to those who were taken and inspires a better tomorrow for those who remain.
FREE
Want more date ideas? Here are some of our favorites: