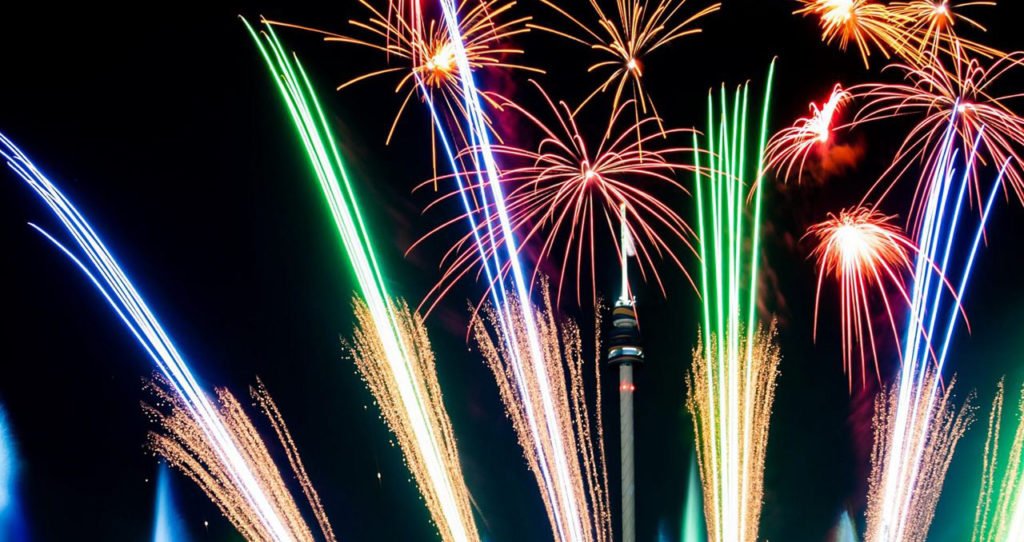 Summer may be winding down, but there is still plenty to do around The City Beautiful! From the 29th Annual Florida Film Festival (with virtual options this year!) to Orlando Philharmonic's virtual Summer Serenades Series, here are our favorite August events in Orlando.
Note: On June 20, 2020, Orange County issued an emergency executive order requiring face coverings when out and about, which you can read more about here. As always, we urge you to keep your distance, wear a mask, and sanitize/wash hands as often as possible!
This content is proudly supported by Orange County Library System (OCLS).
August 1 – 2
Bite30
July 15 – August 16
Participating Restaurants
Bite30 is a city-wide promotion lasting 30 days that features a number of restaurants in the Orlando area offering prix fixe menus of three-course meals for $30. Usually taking place for the duration of the month of June, this year's foodie extravaganza will take place July 15 – August 16, 2020. Of course, we advise you to keep practicing social distancing measures and to order take-out from the following locations when possible. And that will be possible this year, since it's the first time participating restaurants will be offering takeout ($5 surcharge).
$30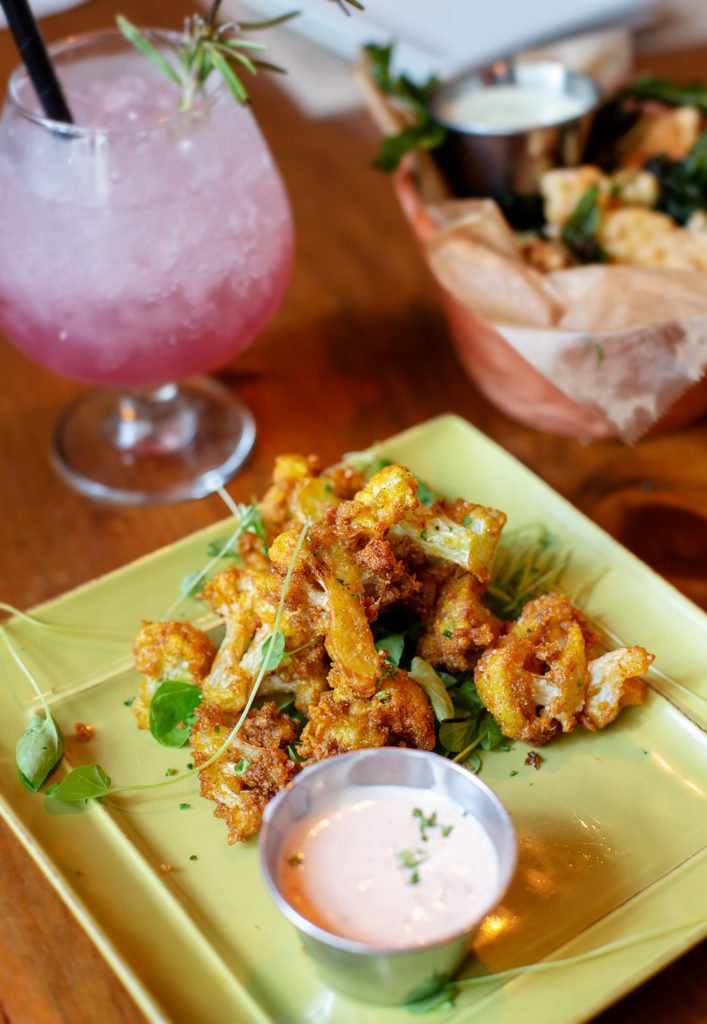 Melissa's Race to Battle Brain Cancer 2020
July 16 – September 10
Virtual run/walk
This event is a fundraiser benefiting ADVENT HEALTH CANCER INSTITUTE for brain cancer research. This event is in memory of Melissa Vosburg, a resident of Sanford and teacher at Midway Elementary School, who was lost to brain cancer in 2013. Hosted by Melissa Vosburg, Inc.
$35
The Generous Pour at Home
Through September 6
Available to-go from The Capital Grille
This year marks the launch of The Generous Pour @Home – where guests can order from all seven of the featured bottles of wine with their takeout dinner. The offering honors the in-restaurant experience and includes a Stölzle crystal Generous Pour wine glass per entree and a take-home guide, which unlocks access to private short films starring Dave Phinney himself and filmed exclusively in celebration of the 2020 Generous Pour.
Pricing varies
Flicks & Fireworks
Fridays and Saturdays through September 6
SeaWorld Orlando
Experience the fun, nostalgia and magic of a drive-in-movie experience under the stars with SeaWorld's park-and-view drive-in movie theatre! Start the night by enjoying locally-sourced food trucks, then sit back in the comfort of your car and watch the park's spectacular fireworks display. Then…the main event, enjoy the movie of the evening with friends and family.
$50/vehicle
SeaWorld Orlando's Electric Ocean Remix
Fridays and Saturdays through September 6
SeaWorld Orlando
Guests are invited to stay late on summer weekends to enjoy electrifying dance music and a brilliant evening of energy that sparks as the sun sets, while maintaining safe physical distancing. The fun glows on with Light Up The Sky, a music, lights, fireworks, and pyrotechnic spectacular that brings the brilliance of the sea to the sky above.
Included in park admission with prior reservation
2nd Annual SourFest
August 1 – 14
A La Cart Orlando
Instead of a one day event this year, enjoy fun and sour beers all month long available at A La Cart. Look for special food truck menu items to pair with!
Pricing varies
Florida Highwaymen Meet & Greet
Saturday, August 1, 10am-4pm
Orange County Regional History Center
A group of 26 African Americans found success as artists in the segregated South of the 1950s. Meet some of these remarkable artists and hear their stories. You'll have an opportunity to purchase their unique Florida artwork. Capacity will be limited in the exhibit hall to encourage social distancing.
FREE admission (reserve your spot online here)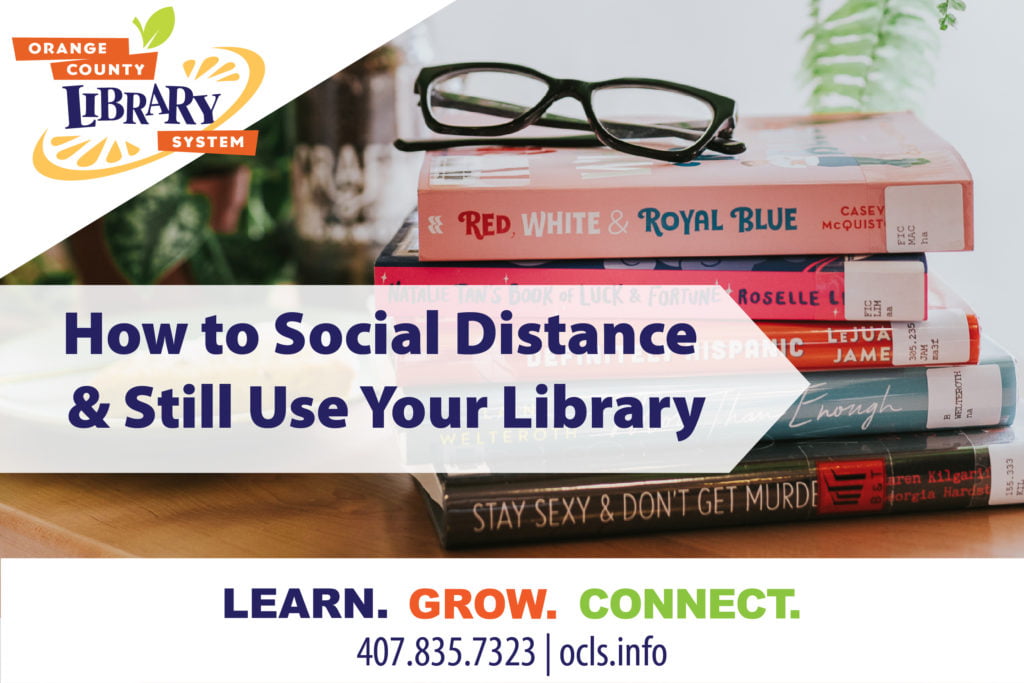 Virtual Event: End of Summer Celebration
Saturday, August 1, 2-3pm
Virtual event
Join the virtual party on Facebook or YouTube to celebrate all the new things we've learned and stories we've read this summer as part of the Virtual Summer Reading program. The whole family will enjoy new activities and lots of fun with special mystery guests. Winners of the grand prize giveaway will also be announced.
FREE
Orlando Philharmonic Summer Serenades Series
August 1, 8, 15 & 22, 8pm
Virtual event
The Summer Serenades Series is a 4-part premiere concert series featuring musicians from your Orlando Philharmonic Orchestra. Concertmaster Rimma Bergeron-Langlois has curated each of these events as a celebration of her 10th Anniversary Season with the Orlando Philharmonic Orchestra. Programs will feature fifteen musicians across all programs and a few special surprise guests along the way. Read more about this event here.
FREE
Washington Street Outdoor Market
Saturday, August 1, 4-9pm
The Falcon
The Washington Street Market is a monthly event highlighting uniquely fantastic local makers + artists. Held at The Falcon each month, we curate select artists/makers and feature rotating local art on our walls (social distancing & masks are required)
FREE Admission
Yoga at The Brewery
Sunday, August 2, 10:30-11:30am
Ivanhoe Park Brewing Company
Shake of the Saturday hangover and rejuvenate yourself with Yoga at The Brewery. Cost includes your first Ivanhoe Park Beer or Mimosa. You will receive happy hour pricing for the duration of your stay.
$10
The SOKO Marketplace in Hannibal Square
Sunday, August 2, 11am-4pm
Shady Park
Enjoy The SOKO Marketplace at Shady Park in the beautiful African American neighborhood of Hannibal Square! Come support businesses created by people of color, entertainment, and great food!
FREE admission
SunDazed Sundays at Dovecote
Sundays beginning August 2, 3-9pm
Dovecote Orlando
Bottomless mimosas from 3-6pm, DJ music, brunch-style menu and more at the 9,000 sq foot courtyard and Grand Hall. Mask required for entry.
$10 general admission
August 3 – 9
National Ice Cream Sandwich Day 2020
Thursday, August 6, 3-9pm
Kelly's Homemade Ice Cream
Kelly's is celebrating National Ice Cream Sandwich Day with Orlandough's craft donuts!
$5 each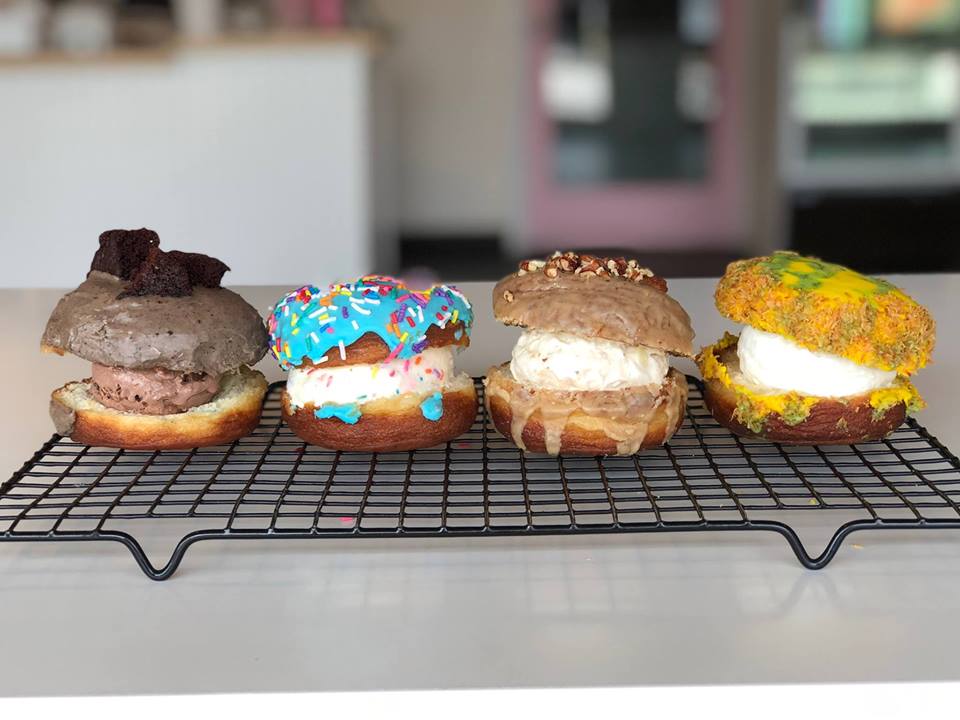 1st Thursdays Online: Create. Listen. Learn.
Thursday, August 6, 6-8pm
Virtual event
In collaboration with Black Orlando Tech (BOT), the Orlando Museum of Art (OMA) presents a virtual 1st Thursdays show entitled, "Create. Listen. Learn." OMA and BOT will join forces to host the Livestream which will include views of the submitted works as well as interviews with participating artists. Works will be on display for in-person viewing in the OMA Meeting Rooms August 4-9.
Gary Owen
August 6 – 9
Orlando Improv
$43 – $48
29th Annual Florida Film Festival
August 7 – 20
Enzian Theater
Now in its 29th year, the Florida Film Festival is an Oscar-qualifying festival, premiering the best in current, independent, and international cinema. Through ten days of 180+ films and first-class events, film lovers mingle with filmmakers and celebrities over hand-crafted cocktails and a delicious menu at Eden Bar and inside Enzian Theater. Attend to see films in person, or purchase virtual passes (new this year!) to enjoy 151 films from this year's official selection from home.
Individual tickets are $12, passes and packages are also available; virtual passes $40/person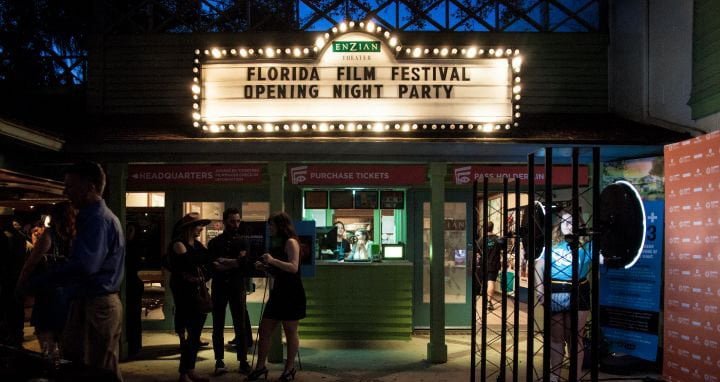 First Fringe Friday with Orlando Fringe
Friday, August 7, 7-9pm
Virtual Event
Join Lindsay and Brian every first Friday as they speak with Fringe Artists and showcase their performances. This month, Lindsay and Brian talk with Bruce Ryan Costella and Polly Esther and enjoy a special performance from each of these incredible Fringe artists. Performances:
7:00 PM Dammit, Jim! I'm a Comedienne, Not a Doctor! by Polly Esther
8:30 PM Spooky & Gay Vol. II by Bruce Ryan Costella
FREE
Drive-In Movie Night: Singin' in the Rain
Friday, August 7, 8-10pm
Audubon Park Covenant Church
Drive-In Movie at Audubon Park Church on the lawn for the classic movie Singin' in the Rain. You will be able to tune in on your car radio and enjoy in the comfort of your vehicle (there will be a speaker out on the lawn). Bring your own snacks! Limit of 20 parking spots and 10 spots on the lawn with at least 6 ft. physical distance will be available for families and groups of 6 or less.
$10 suggested donation per car/group
VIP Anniversary Party
Saturday, August 8, 11am-1am
Hourglass Brewing (Hourglass District and Longwood)
To celebrate 8 years, Hourglass Brewing is throwing a limited entry VIP party broken up into 3 time blocks: 11:00am – 3:00pm, 4:00pm – 8:00pm, or 9:00pm – 1:00am. After each shift has ended, partiers are welcome to safely enjoy our Sourglass Brewing facility or the open-air patio.
$10
Date Night at OMA
Saturday, August 8, 4-8pm
Orlando Museum of Art
Enjoy a special date night at Orlando Museum of Art featuring three world-class exhibitions. The museum will be open for extended hours with standard safety protocols in place (masks required; social distancing; and regular sanitization). Purchase a special dinner from Pig Floyd's Urban Barbakoa on Aug. 8, and you'll be gifted two free admission passes to OMA, good for the rest of the calendar year. The Weldon Street Jazz band will be playing from 5-8 p.m.
$15/person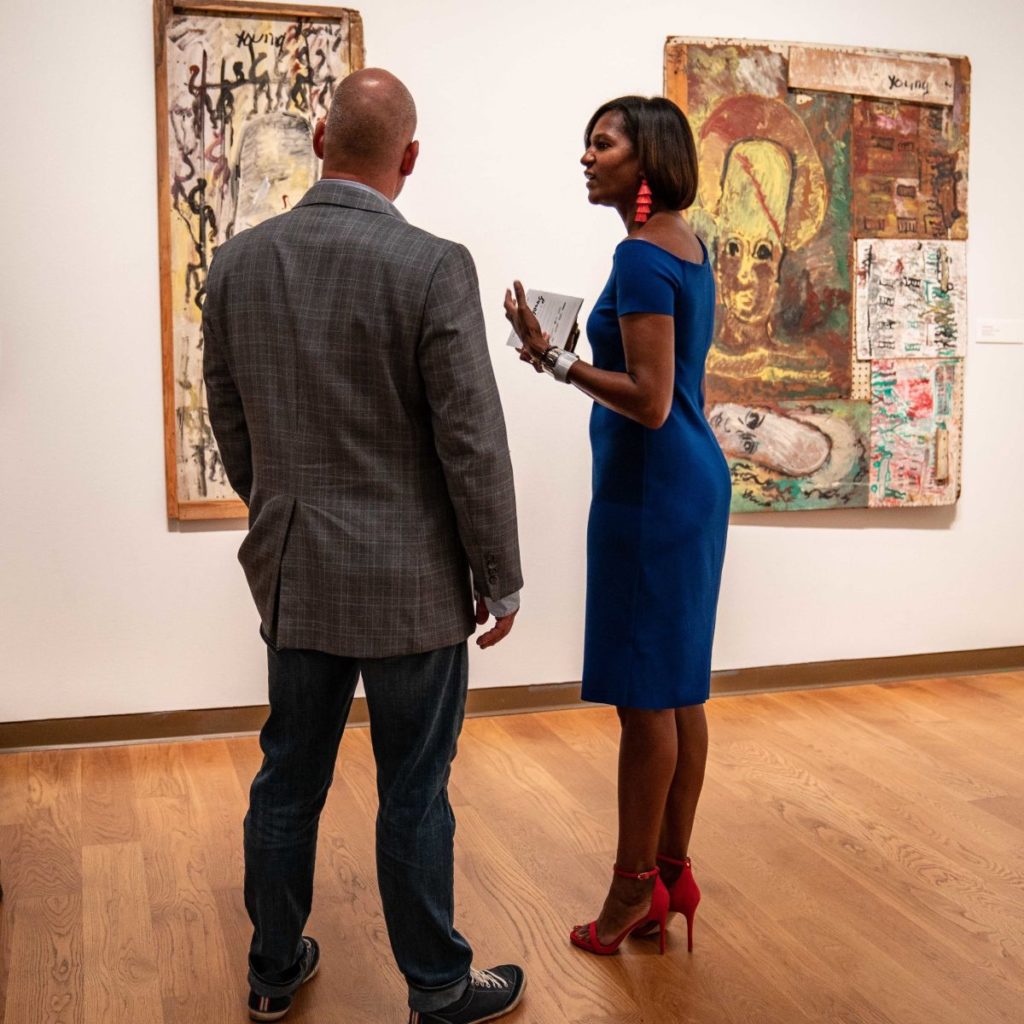 Interactive Movie: The Princess Bride
Saturday, August 8, 7:30pm
Garden Theatre
Inconceivable! Westley must rescue his beloved Buttercup from Prince Humperdink, but Vizzini, Fezzik, and Inigo Montoya are just a few of the iconic characters who stand in his way. Event capacity is limited to ensure socially distanced seating.
$15
Pints & Paws at The Grove
Saturday, August 8, 2-5pm
The Grove Orlando
Enjoy this fun event for you and your pet and get the chance to win a raffle basket and lots of goodies for your fur babies. They will also be providing $20 microchiping for pets, and progressive beer flights, photo spot and more.
FREE Admission
Orlando Vegan Market Brunch Mini Market
Sunday, August 9, 10am-2pm
The Veranda at Thornton Park
Enjoy tasty brunch fare from a handful of vegan vendors every Sunday at this mini market.
FREE Admission
Celebration of Sharks
August 9 – August 16
SeaWorld Orlando
Modified with enhanced health and safety measures to keep guests safe, this week-long event provides a fun and educational experience for shark-lovers of all ages.
Included with park admission
August 10 – 16
Sushi 101 – A Night Out Learning how to Make Sushi
Monday, August 10, 7-11pm
Shakai Sushi Lounge
Enjoy a delicious dinner and drink while a Sushi Chef teaches you how to make your own sushi.
$40/person
Pinot & Planks with OneHope
Wednesday, August 12, 6-8pm
Nailed It DIY Studio Orlando
Join a fun evening of crafting and wine tasting! Your project price includes: tasting of 8 different wines, an appetizer to complement each wine, and a wine themed 9×12 project.
$41/person
Drive-In Wine-In Movie Night at Swirlery featuring Lost Boys
Thursday, August 13, 8:15pm
Swirlery Wine Bar
Each ticket includes reserved parking space and 2 bags of popcorn. Order off of the to-go menu for curbside delivery in your car.
$10
The Foreigner Experience Winter Garden
August 14, 21, 28. 7:30pm
Melts on Main
Bruno and team will present a 5-course omakase-style dinner with a contemporary approach to food & wine, and an opportunity for you to allow them to take you through a journey of elegant flavors, in Downtown Winter Garden. Melts on Main, a charming restaurant, hosts The Foreigner every Friday.
$95/person (add wines for $35)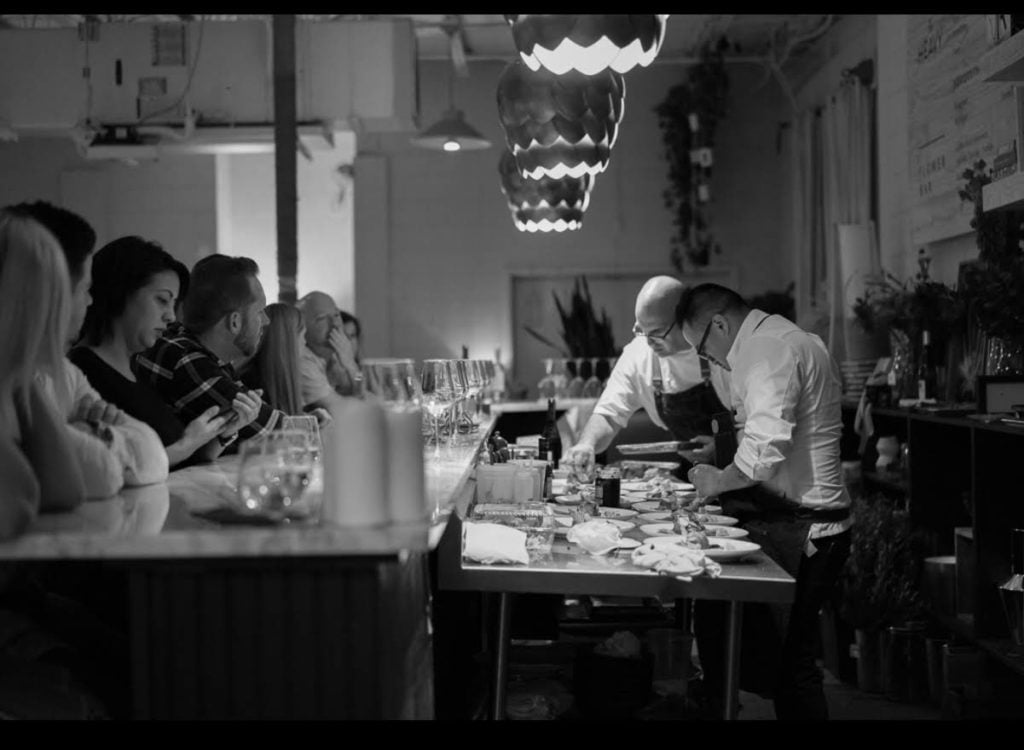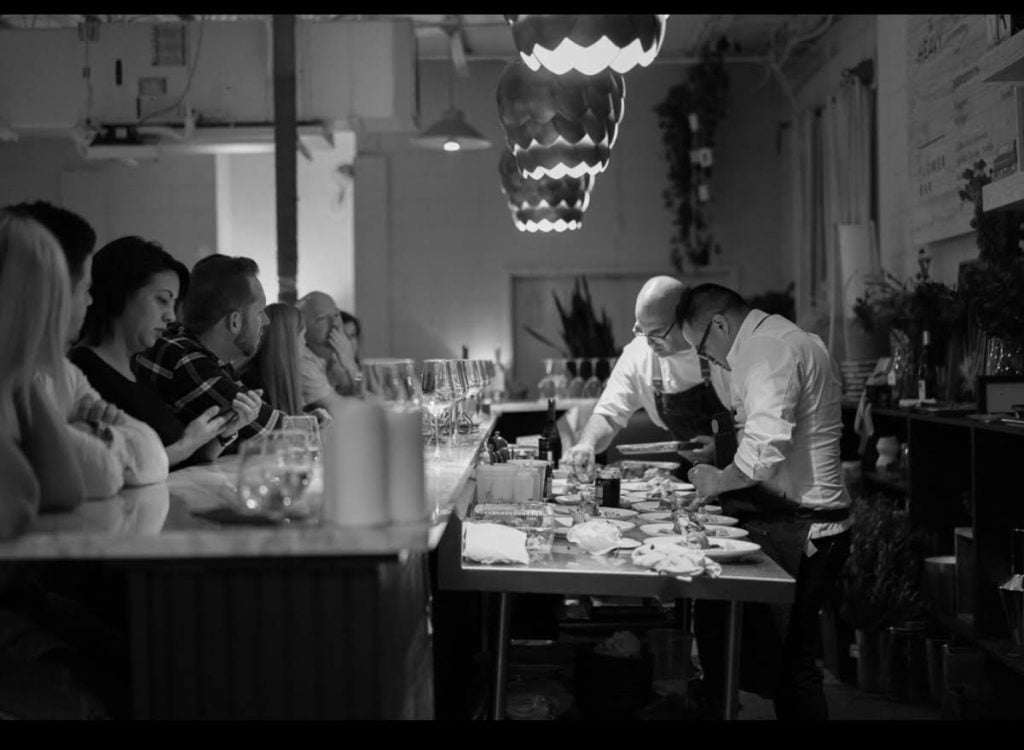 The Foreigner Experience at The Heavy
August 15, 22, 29, 7:30pm
The Heavy
Bruno and team will present a 5-course omakase-style dinner with a contemporary approach to food & wine, and an opportunity for you to allow them to take you thru a journey of elegant flavors, in Winter Park. The Heavy, hosts The Foreigner every Saturday, and it is located on 1152 Harmon Ave., Winter Park, FL
$100/person (add wines for $35)
Craft Beer Festival
August 15 – September 20
SeaWorld Orlando
SeaWorld's Craft Beer Festival features more than 100 crafts brews. Sample an unbeatable mix of domestic and local Florida favorites. Plus savor more than 20 food items expertly paired to match your preferred brew. All guests with existing tickets, Fun Cards, or Annual Passes must make a reservation to visit in advance in order to manage park capacity and maintain physical distancing.
Included in park admission; sample lanyards range in price between $45 – $60
August 17 – 31
Arte Y Café Con La Curadora (Art and Coffee with the Curator): Latinx and Latin American Artists at The Alfond Inn
Tuesday, August 18, 12pm
Virtual event
Join CFAM Curator Gisela Carbonell for a lively tour and conversation at The Alfond Inn. This tour will focus on works by Latinx and Latin American artists. We will talk about a few very well-known works and will also present new acquisitions on view for the first time. This program will be presented live as a Facebook Premiere.
Ole Red Orlando Battle of the Bands
Every Wednesday at 7pm beginning August 19, 2020
Old Red Orlando
Experience live music from every Ole Red with the Battle of Bands competition that lets you be the judge! Join in every Wednesday night as artists compete from Nashville, Tishomingo, Gatlinburg, and Orlando for the top spot.
FREE admission; menu prices vary
Sunset at the Zoo
Thursday, August 20, 5:30-9pm
Central Florida Zoo
For just $5 admission, adults over the age of 21 can stroll through the Zoo enjoying live music, purchase some refreshing beer and wine, and see the animals during sunset! Additional fees apply for food and beverage options
$5
Orlando Shakes Virtual ShakesBeer: As You Like It Edition
Friday, August 21, 8pm
Virtual event
"Love is merely a madness…" In this drunken interactive virtual experience you'll find Orlando and Rosalind navigating the plights of young love over a pint of beer. Four actors and a trusted narrator (and drinking guide) will tackle an inebriated–oops, abbreviated–version of Shakespeare's romantic comedy.
FREE; Access via the Orlando Shakes Facebook page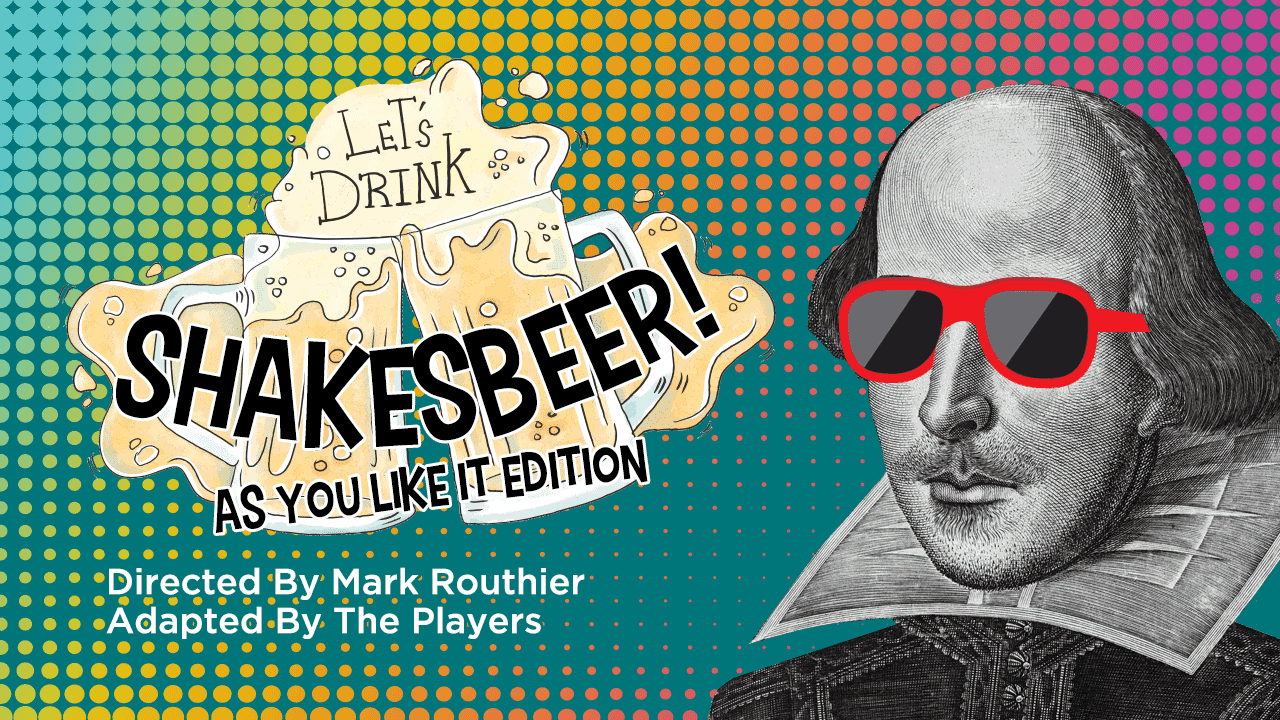 Opera on Park Summer Concert Series
August 23 – September 6
Virtual event
Opera Orlando presents its annual Opera on Park Summer Concert Series featuring three concerts by world-class singers up-close and personal, although this season will be a bit different. The series goes online and is FREE, live-streamed directly to Opera Orlando fans weekly. Enjoy a diverse selection of songs, arias, and duets, and get to know and chat with the artists before you see them on the MainStage in the 2020-21 season.
FREE; Access via the Opera Orlando Facebook page
LIVE from Sicily- Meet The Winemaker + Wine Tasting with Giuseppe Barraco
Wednesday, August 26, 7-8pm
Virtual event
Stop by Spill on the day of your tasting between 4-5pm and pick up your tasting kit. It Includes 4 -3oz pours & a special 2oz of boutique hand selected wines and a sampling of bite sized delicacies. Then… join us that evening at 7pm on Zoom for a virtual tasting hosted LIVE from the vineyards in Sicily. Bottles will be available for purchase after the event at special bottle pricing for virtual tasters ONLY!
$40/person or $75/couple
Visit Orlando's Magical Dining
August 28 – October 4
Participating restaurants
Enjoy three-course, prix-fixe meals at more than 50 participating restaurants throughout Orlando. $1 from each meal will be donated to Feed the Need Florida.
$35/person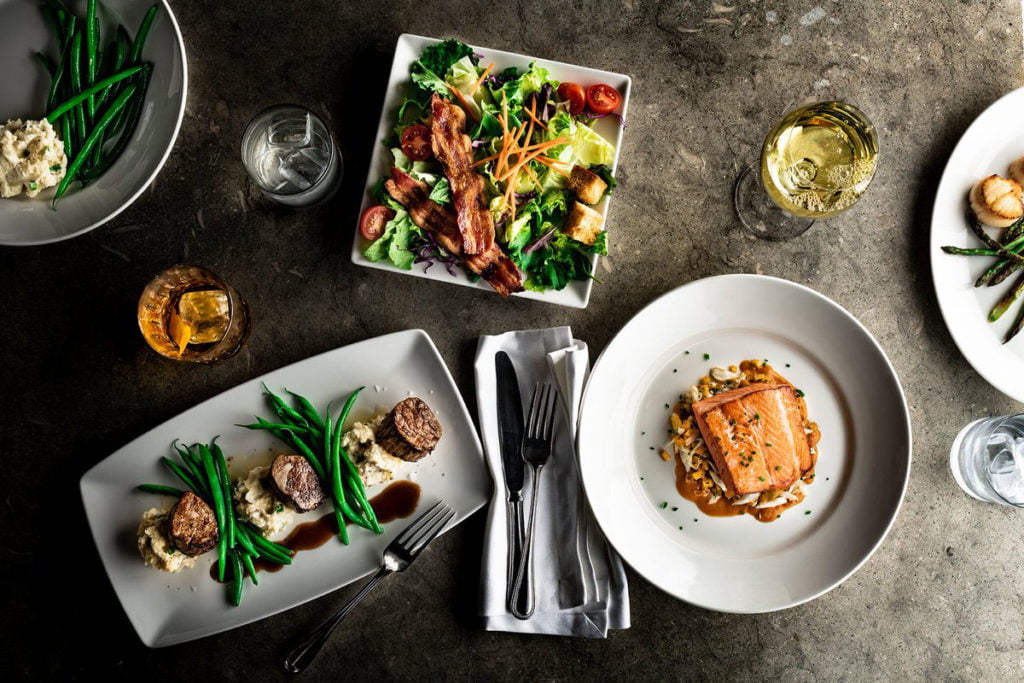 Record Store Day 2020 "Drops"
Saturday, August 29, 8am-11pm
Park Ave CDs
Record Store Day will look very different this year, but supporting indie record stores may be more important than ever!
FREE Admission
Paddle with a Purpose – Orlando
Sunday, August 30, 9am-12pm
Lake Ivanhoe Boat Dock
Clean up our waters at Lake Ivanhoe. Volunteers keep our shorelines and waterways clean by getting on the water in kayaks or paddleboards and removing trash directly from the water. We will maintain a safe social distance throughout the event and will have sanitizer and wipes. Bring your own kayak or use one provided by Wekiva Outfitters (included with your ticket).
$25/person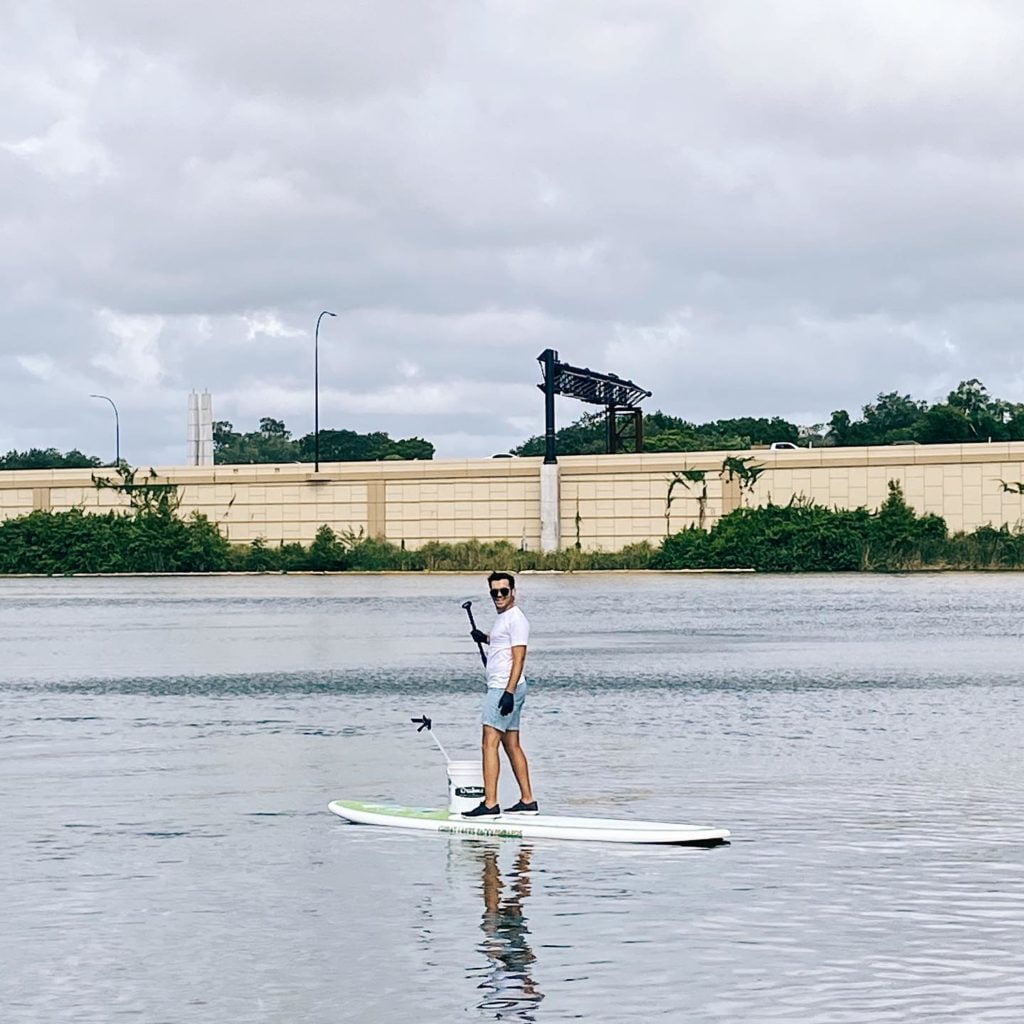 Yoga in the Sculpture Garden
Sunday, August 30, 9am
Mennello Museum of American Art
Start your Sunday morning out blissfully with a relaxing lakeside flow. Practice is suitable for beginner to moderate levels and will be led by certified instructors from Full Circle Yoga, Winter Park. Don't forget to bring your own mat and water to practice. Your practice also includes a complimentary pass to enjoy the museum's indoor exhibitions at your own leisure during our operating hours.
$10
ONGOING EVENTS
Orlando Fringe Amplifies Black Voices
Orlando Fringe, organizers of Central Florida's most unique annual cultural experience, announced today they are hosting a collection of recorded performances, visual art, poems, and stories, created by Black Artists. Work submitted to thelawn.orlandofringe.org must be original and created by a black artist. Artists submitting their work can include links to collect tips or charge to view. Visual pieces may also be submitted for sale. Orlando Fringe will feature each of the pieces on their social media accounts.
#RepresentationMatters: Black Artists | Black Stories
A free, live-streamed series presented by Opera Orlando on Facebook that features Black artists and their experience in the opera world, both on and offstage. The talk-show style format allows for meaningful discussion, storytelling, and conversation about inclusivity and how that will lead to our growth as a company and a community. The pilot episode airs Sunday, July 26 at 2 p.m. It will be hosted by board member Chevalier Lovett, who will be joined by initiative committee members and world-class singers Nathan Granner and Brittany Renee to give a preview of what's to come for the series in 2020-21.
Drive-Thru Safari
Wild Florida
Travel down gravel paths within Wild Florida's Drive-thru Safari Park and discover more than 100 native and exotic animals roaming freely. During your journey, you'll have the opportunity to observe a variety of animals often only found around the world. Enjoy identifying species from as far away as the African savanna to others from the deciduous forests of North America, all from the comfort of your own car.
$15 per Adult / $10 per Child (rate through May 31)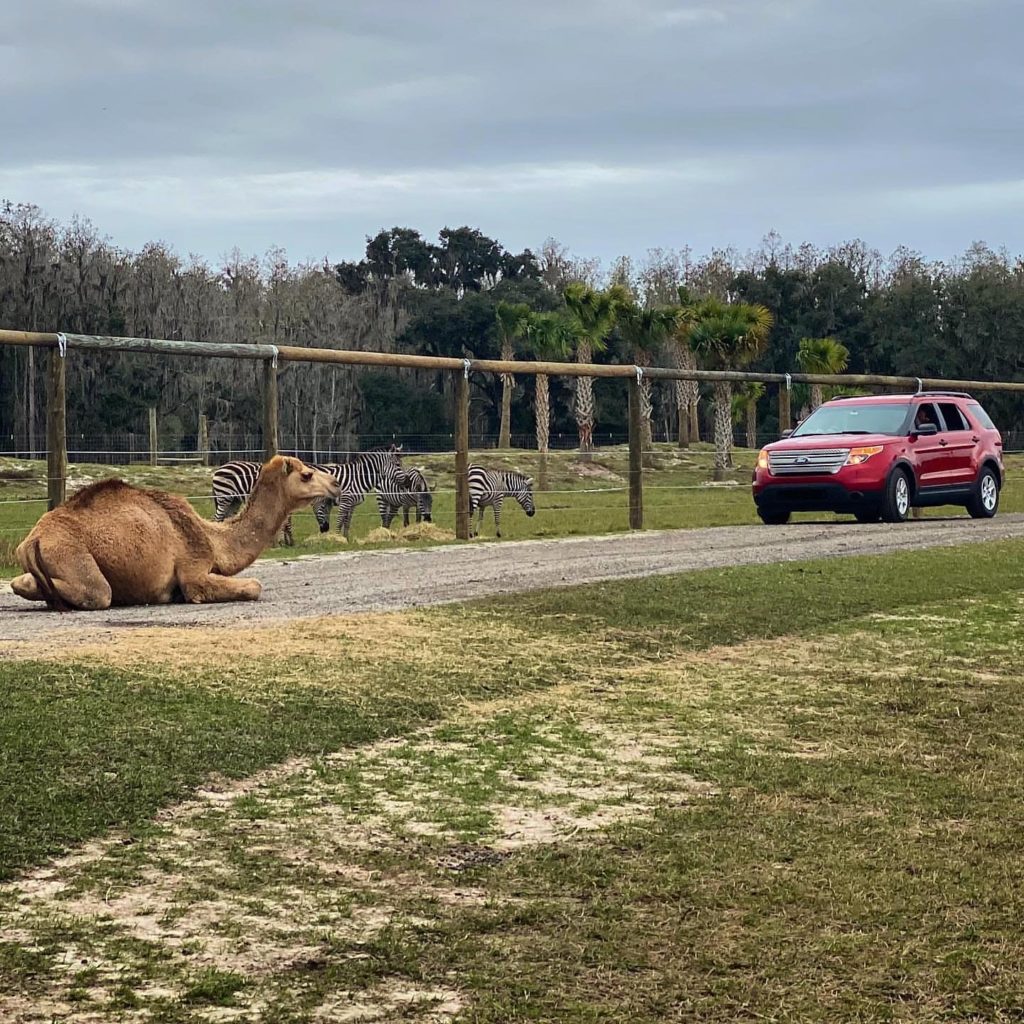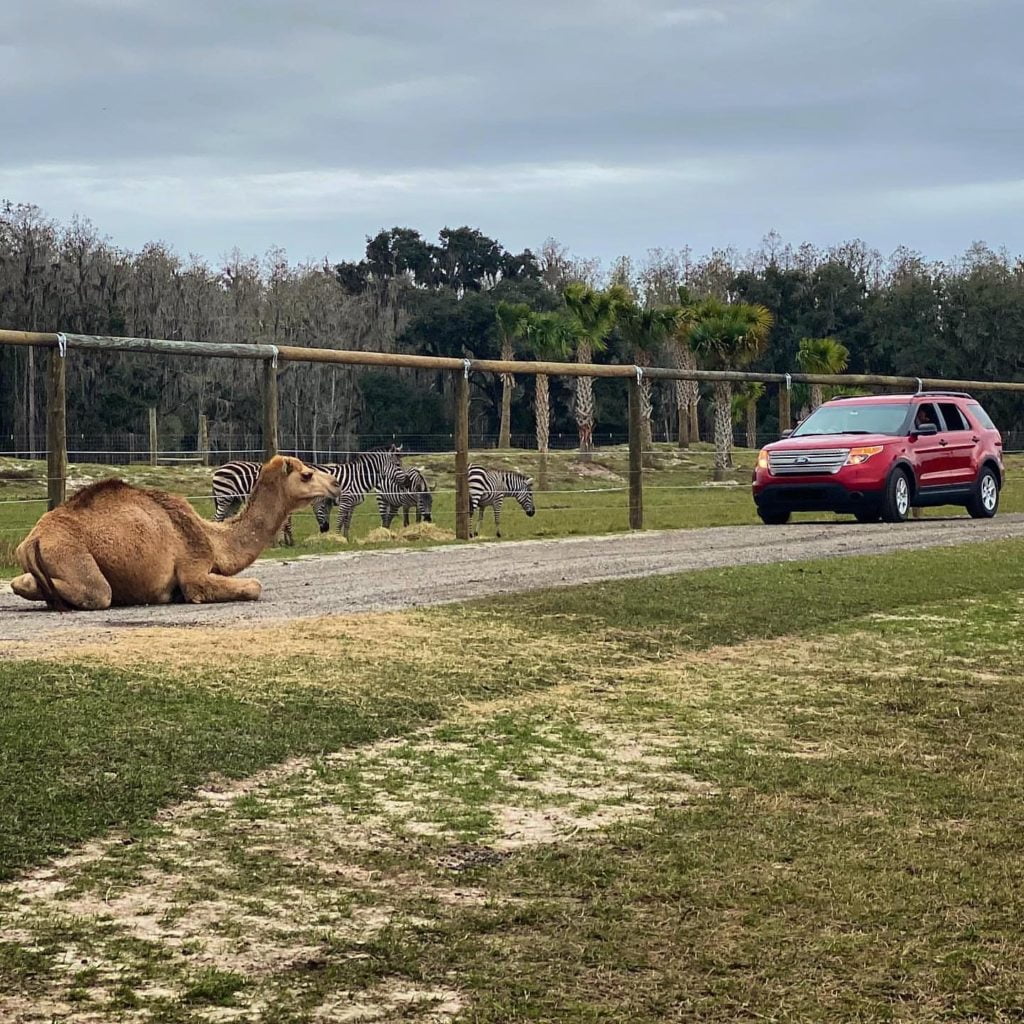 Book An Exotic Animal Zoom Call
Wild Florida
Bring them your boring Zoom, FaceTime, Microsoft Teams, Google Hangouts or any other virtual meeting and Wild Florida will make it Wild! For a limited time, you can invite Leroy, the giraffe, Crusher, the alligator, or Elvis, the camel, to your next Zoom call get together.
$100
TEG Unlocked: The Heist – Vol. 1: Chasing Hahn
Your mission? Stop suspected art thief Vincent Hahn before another masterpiece goes missing! This is the FULLY digital version of the at-home adventure, Unlocked: The Heist – Vol. 1: Chasing Hahn. They took all of the pieces in the original mission kit that were sent out physically and made them digital so that you could play right away!
$10
"Love Speaks" Virtual Tour
Enjoy a virtual tour of the Orange County Regional History Center's "Love Speaks" remembrance exhibition from the comfort of your home. The exhibit shares artwork from across the nation created in the wake of the Pulse tragedy, highlighting diverse works that pay tribute to those who were taken and inspires a better tomorrow for those who remain.
FREE
Want more date ideas? Here are some of our favorites:
Feature image credit: SeaWorld