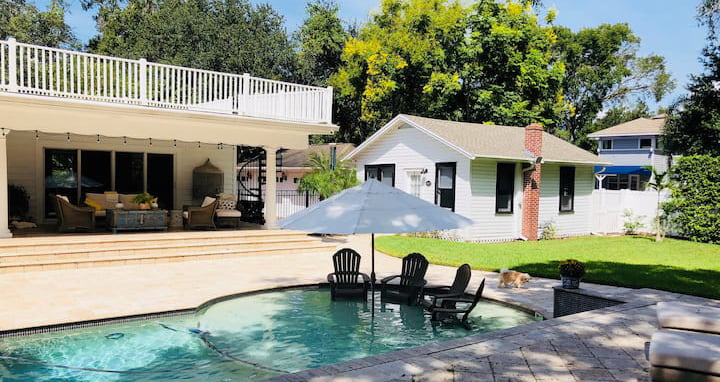 Itching for a change of scenery? While it may not be feasible to go on a full-blown vacation this summer, don't underestimate the power of a relaxing staycation. The Thornton Park District features some of Orlando's best restaurants, plus walkability and the close proximity to the scenic Lake Eola Park.
If you've ever strolled the cobblestone streets wishing you could call one of the district's charming cottages or bungalows home, check out these Thornton Park District Airbnb rentals that'll make those dreams come true, even if for just a few nights. We've also included our favorite Thornton Park boutique hotel if that's more your speed.
Cozy Cottage with a Pool
Located just 3 blocks from Lake Eola Park, this Thornton Park Airbnb is an adorable poolside cottage house which includes access to the main outdoor patio and stylish salt water pool. The check-in process is 100% contactless and the hosts have met Airbnb's guidelines for enhanced cleaning.
Hosts, husband and wife Holly & John, are Airbnb Superhosts who have been renting this private space for several years to a mix of Orlando locals and tourists. Expect to find the fridge stocked with water and gobble up free pastries for breakfast each morning.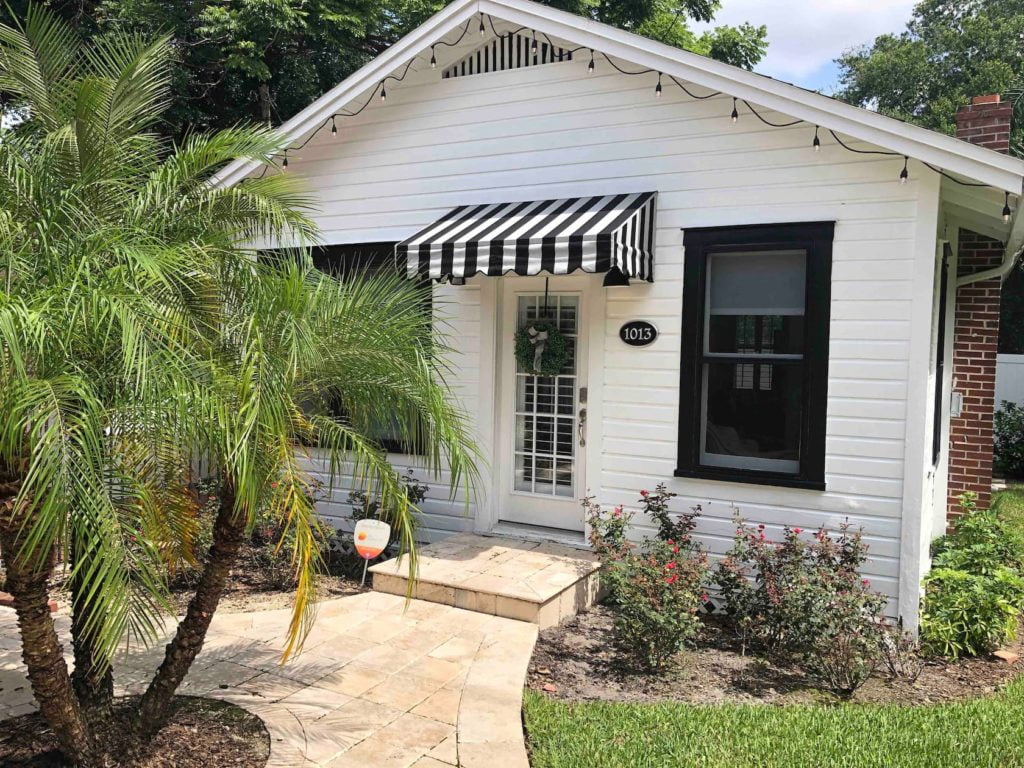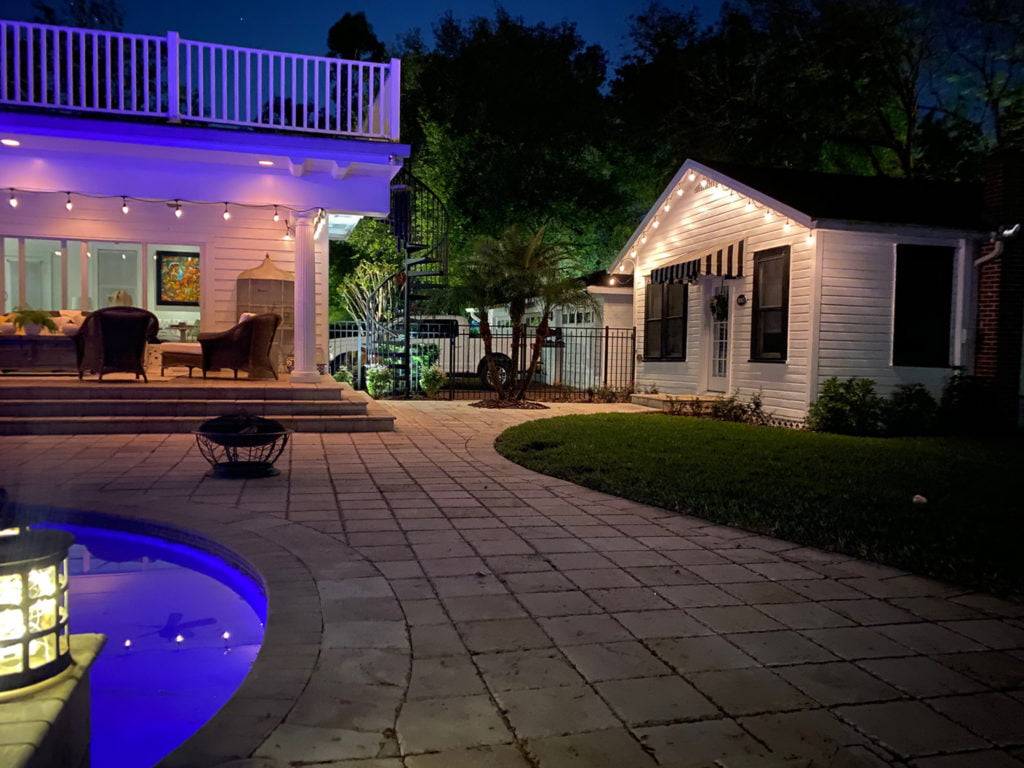 The highlight of this property is, of course, the incredible outdoor space. The salt water pool includes a shallow area with seating that looks like the perfect place to get lost in a good book, has colorful LED lighting at night and is surrounded by comfy loungers and lush greenery. FYI: use of the hot tub and main home's private patio area are not included with your stay.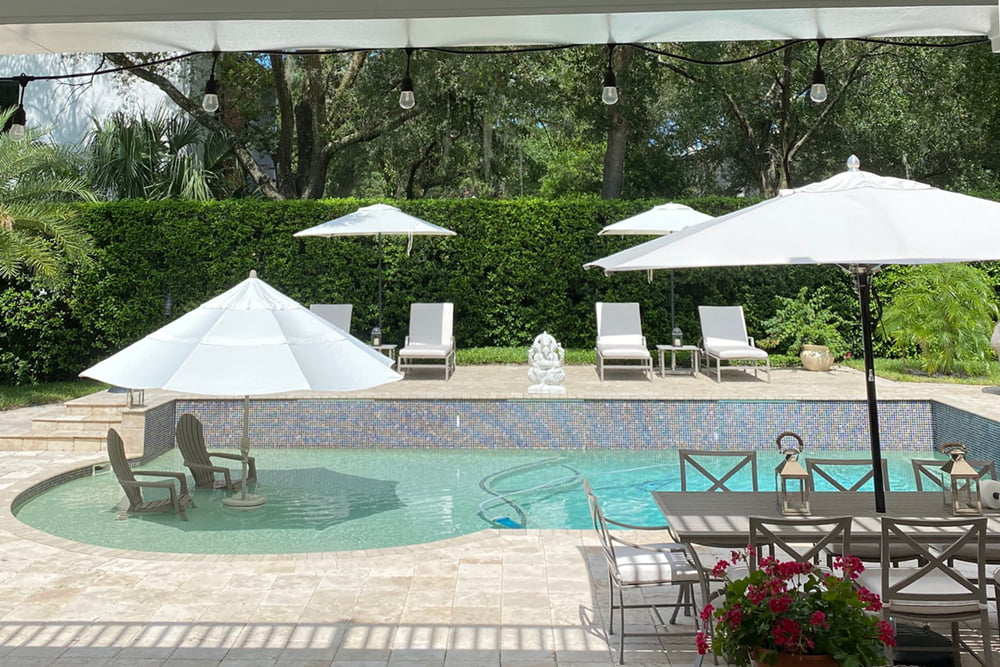 Rates currently begin at $126/night plus taxes and fees. There is a 2-night stay minimum.
Oh, and when it's safe to travel again, Holly & John have also got a pretty amazing oceanfront pad for rent on Isla Mujeres in Mexico.
Private Apartment with Patio Perks
All the comforts of home are at your disposal in this private luxurious apartment owned by husbands Jeff and Andrew. There's a healthy supply of books, games and movies to utilize during the inevitable afternoon summer thunderstorm, plus a full kitchen, bathroom, king-size bed (which is applauded by guests for its comfort), washer/dryer, speaker, TV, wifi and a cozy living space.
While the apartment is completely separate from the host's home, you do have access to the shared patio and outdoor dining area. There's a table to seat 8, patio chairs and market lights.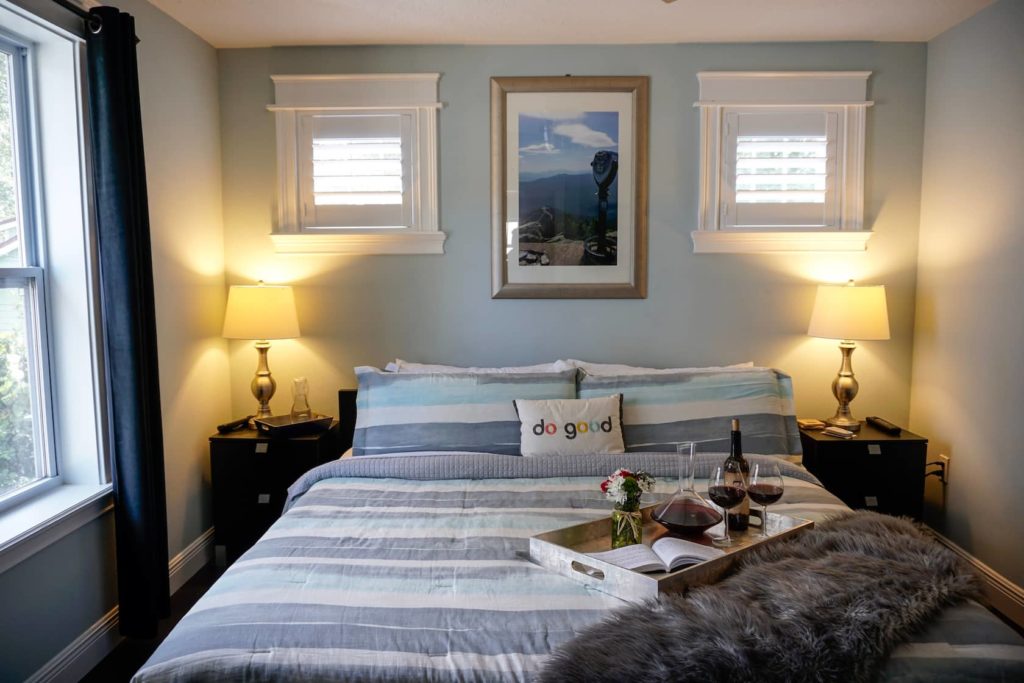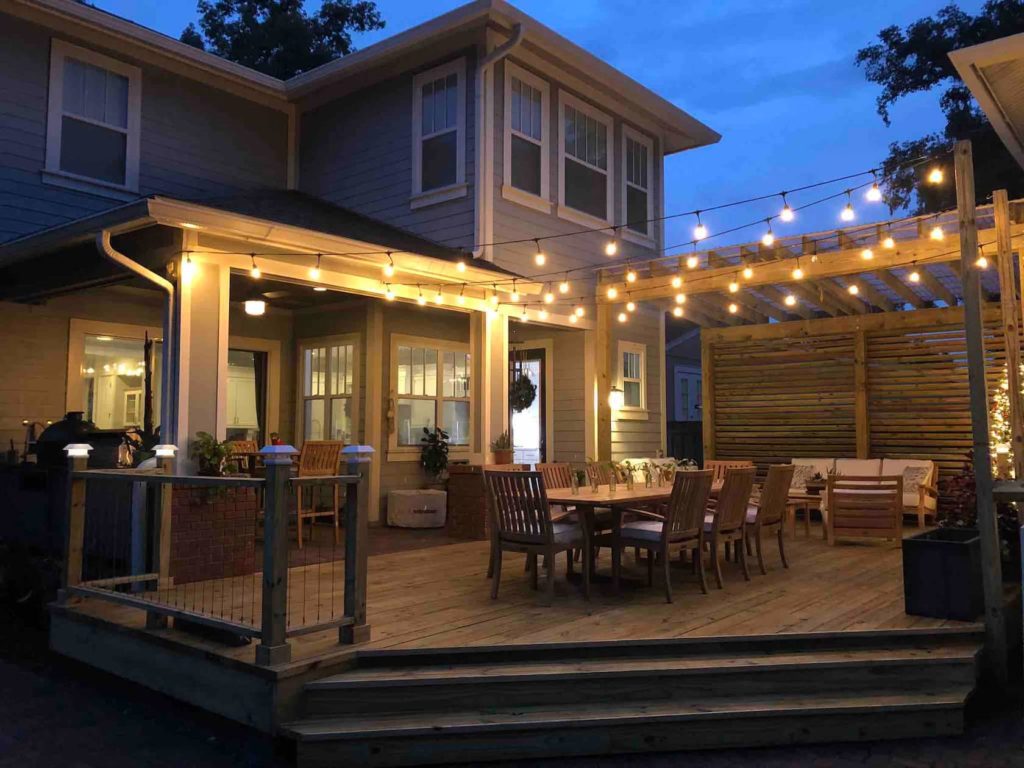 And, if you're still working from home and tired of your makeshift dining room office, this apartment features a cute workspace in the bedroom. So, why not stay through Monday and enjoy a change of home office scenery, too?
Rates currently begin at $112/night plus taxes and fees. There is a 2-night stay minimum.
Boutique Hotel for Short and Extended Stays
Thornton Park is also home to a notable boutique hotel with a central location facing Lake Eola Park. It's housed within a building dating back to the 1920s. The hotel is full of charm, from the rooftop deck to the spacious suites and rooms available nightly. When my partner and I staycationed here, we brought our bikes and loved exploring the Orlando Urban Trail and local restaurants. Enjoy a contactless check-in experience and enhanced cleanings.
Rates begin at $71/night this summer.
EO Inn is also currently offering a room available on a monthly basis via Airbnb.
Things to Do Nearby
Disclosure: Thornton Park District is one of our valued advertising partners.
All images credit of the respective Airbnb and hotel properties.
---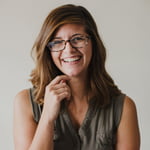 About the Author:
Stephanie Patterson is the editor of Orlando Date Night Guide. She's a talented professional food and travel photographer and writer with a passion for creativity, the beach and great eats. When she's not taking photos or writing, you can find her exploring the state for her Florida travel blog, Travel Taste Click. Find her online at spattersoncreative.com and traveltasteclick.com.