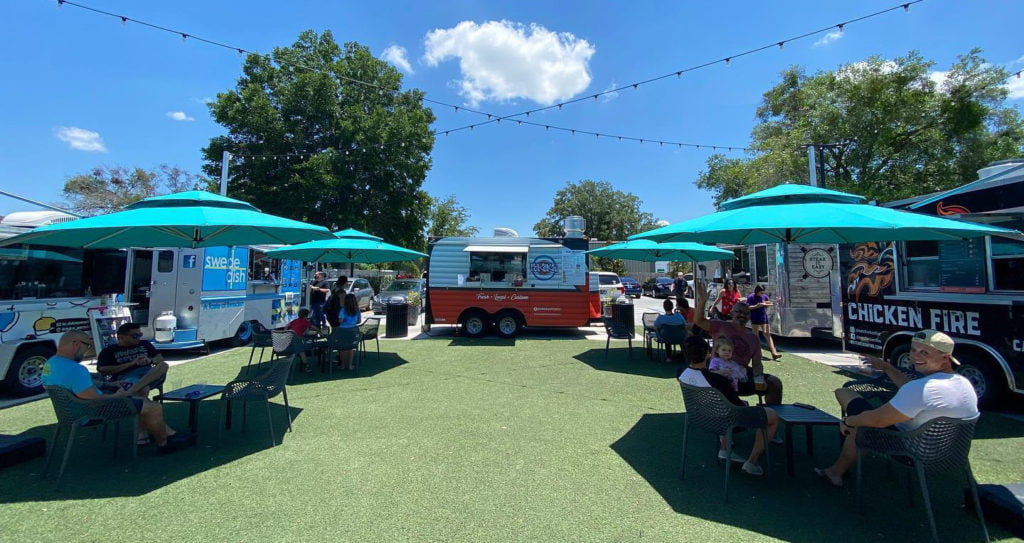 Orlando has a bevy of great restaurants, and when it comes to food trucks and pop-ups, we're also lucky to have some incredible options! While our favorite food truck meet ups have been temporarily put on pause, we've compiled a list of some of our favorite places to catch food trucks, as well as places that host frequent food pop-ups to help you get your food truck fix.
Downtown Food Truck Program Expansion
The City of Orlando recently expanded the areas in which local food trucks could operate in downtown Orlando, giving hungry locals more options for takeout. There are now 10 on-street food truck parking locations. New locations include north of Robinson Street, the playground at North Eola by Eola Park, Magnolia Loop by Skyhouse, Hill Avenue in Thornton Park, and West Church Street. To keep updated on which food trucks will operate in these new locations, check the Downtown Orlando Facebook page.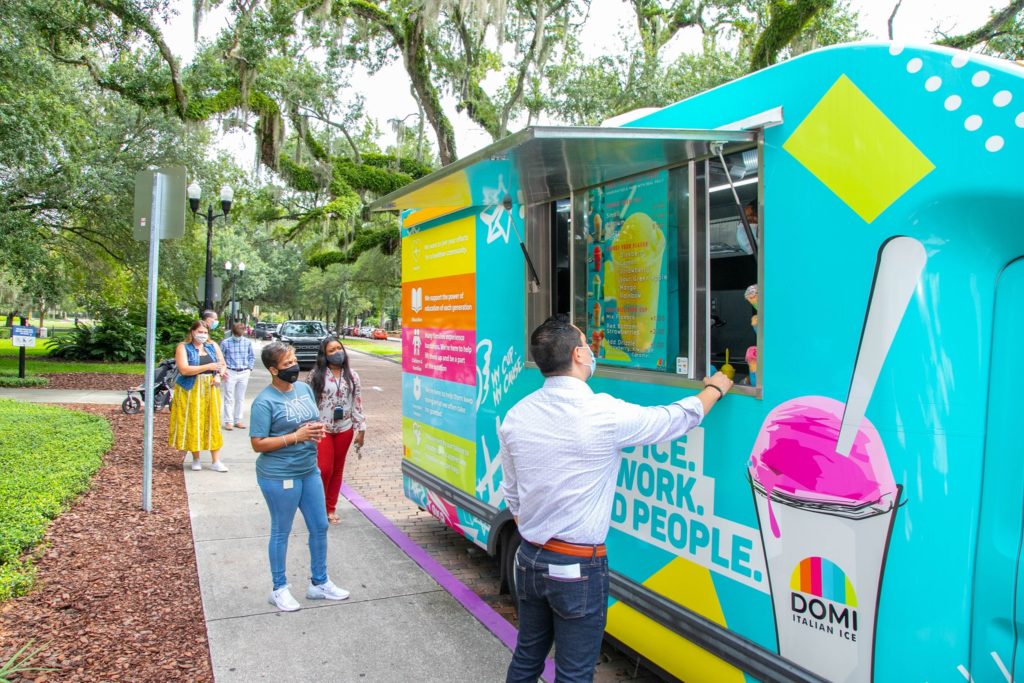 Orlando Brewing
This popular brewery hosts frequent pop-ups featuring everything from vegan fare to donuts. Coming up on September 13 is Southern Fried Vegan, coming all the way from Southern California, featuring vegan comfort food and sandwich specials. Offerings include Jambalaya, Beer-Cheeze Battered Beyond Burgers, Fried Chickun, and more.
The brewery also teams up with local baker Gingers Baking Co for popular Bakes & Brews pop-up pairings. The pairings typically consist of 4 baked goods paired with 4 (5 oz.) OB beers. Keep an eye on Orlando Brewing's Facebook page for the next pairing! Whisk & Sugar has also done pop-ups at Orlando Brewing, most recently with Harry Potter-themed macarons. P.S. There's a Donut Fest on the calendar we're keeping an eye on.
Whippoorwill Beer House & Package Store
Whipporwill has hosted a number of local food pop-ups including JAM Hot Chicken, who's chicken sandwiches look out of this world! Other past food pop-ups include one of our favorites, Pizza Bruno, and Recess Pizza. Follow Whippoorwill on Facebook for details on upcoming food pop-up events.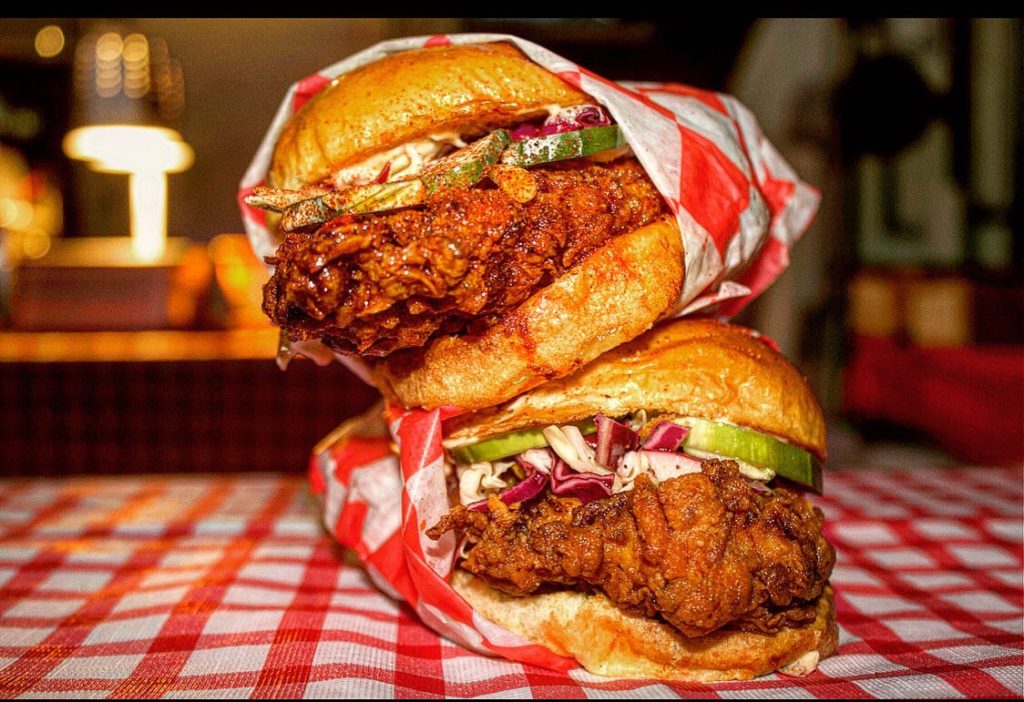 East End Market
As if you didn't have enough reasons to visit East End Market, this local market frequently hosts food trucks and pop ups on the weekends. Most recently, Chicken Fire popped up for the entire month of July (make sure to follow Chicken Fire on social media to find out where they'll be headed next!). Each Saturday, you'll typically find a food truck out front (Little Blue Donut Co is popping up August 15!) along with several local makers hosting pop-up shops in the afternoon. There's also a food truck on Sundays. Sign up for East End's email list to get news on what food trucks and creatives will be on site each weekend.
À La Cart
The Milk District has some of our favorite eats, one of them being À La Cart. Part craft beer bar, part food truck hub, À La Cart houses a number of mobile food options. Regular food trucks include Steak It Easy, Poke Kai, Smoke & Donuts, and Dulce Pecado which are open weeknights. Additionally, SwedeDish is open Friday – Sunday. Order yourself a cold brew coffee, cider, wine or craft beer to compliment your selections.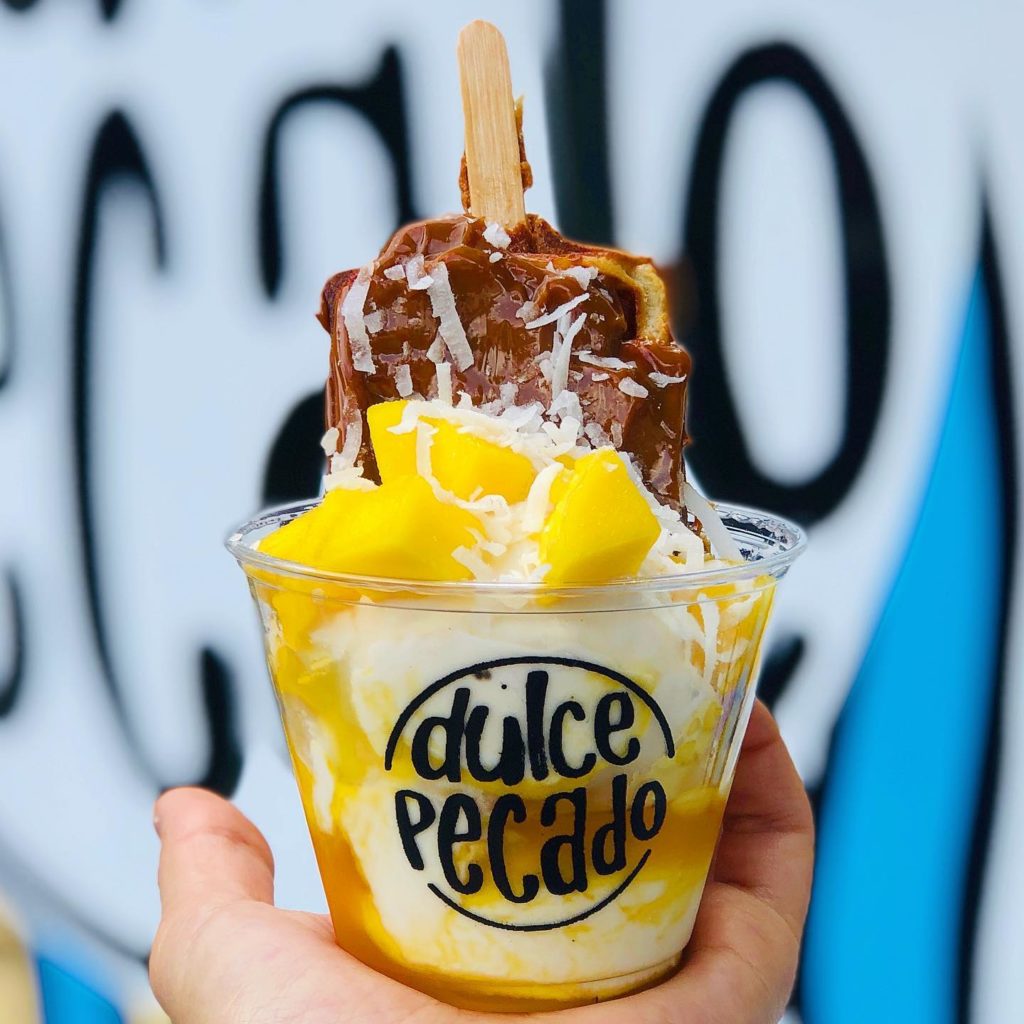 Grape & The Grain
This adorable wine and craft beer bar in Ivanhoe Village has a spacious outdoor patio and hosts food trucks regularly. Find food trucks on site every Wednesday-Saturday night. Recent food truck appearances include Sweet & Salty Island Grindz, Maya Rosá food truck and Cala La Pasta. Find out what food trucks will be popping up each week by following Grape & The Grain's Facebook page.
Orlandough Pairings
Orlandough and The Greenery Creamery frequently host donut and ice cream pairings, most recently this past weekend in celebration of National Ice Cream Sandwich Day. Follow them on Instagram at @orlan_dough and @thegreenerycreamery to be the first to know about the next pairing! Orlandough occasionally teams up with Kelly's Homemade Ice Cream, too.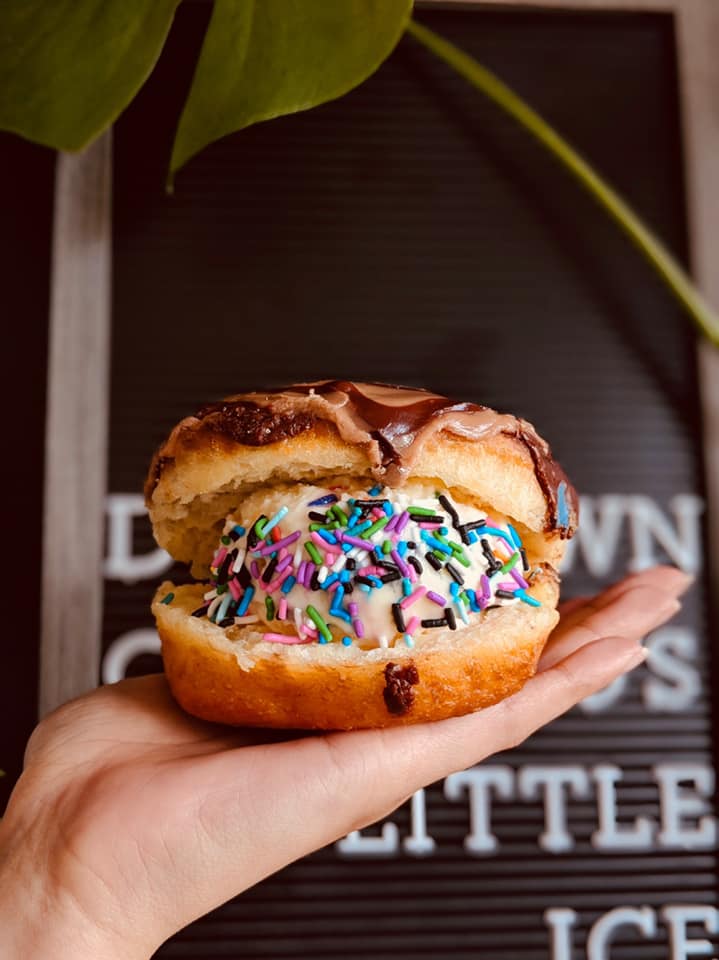 Want more food truck date ideas?
Feature image credit: À La Cart Orlando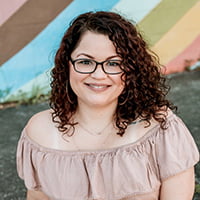 Arlene Laboy is a professional brand photographer based out of Orlando, Florida. A wife and a mother, Arlene shares her love for adventuring around Florida and her professional work through her Instagram account, @arlenemlaboy. Find out more about Arlene here.