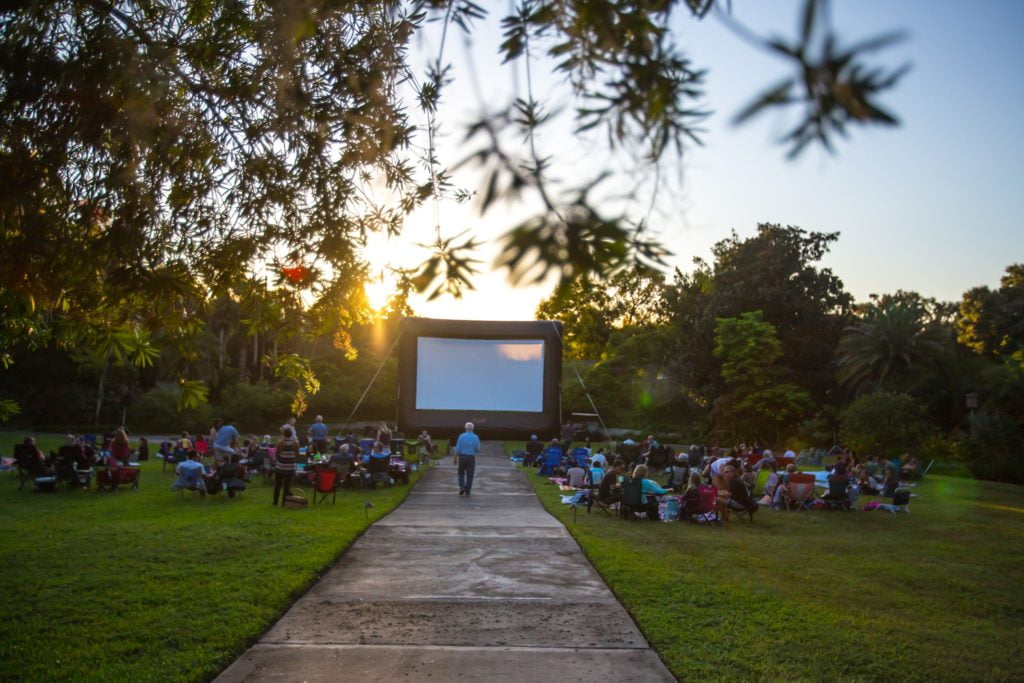 Whether you're heading out again for date night or staying safe at home, the event calendar this month is packed with a mix of virtual and in-person happenings. From alpaca yoga (!!!) and the return of Leu Gardens' outdoor movie night (you can bring a picnic basket with wine!) to the debut of The Haunted Road drive-thru Halloween experience, here are our favorite September events in Orlando.
Note: On June 20, 2020, Orange County issued an emergency executive order requiring face coverings when out and about, which you can read more about here. As always, we urge you to keep your distance, wear a mask, and sanitize/wash hands as often as possible!
This content is proudly supported by Orange County Library System (OCLS).
September 1 – 6
Ole Red Orlando Battle of the Bands
Every Wednesday at 7pm
Old Red Orlando
Experience live music from every Ole Red with the Battle of Bands competition that lets you be the judge! Join in every Wednesday night as artists compete from Nashville, Tishomingo, Gatlinburg, and Orlando for the top spot.
FREE admission; menu prices vary
1st Thursdays Online: UCF Eclectic Nights XII
Thursday, September 3, 6 -8pm
Facebook Livestream: September 1, 12pm featuring interviews with select artists
*Virtual event
During this "Knight" of art, guests will meet the artists, learn their stories and vote for the People's Choice Award. This special virtual event will also include featured music, including the UCF Black Steel Pan Ensemble, a spotlight with Orlando restaurateur and UCF alumnus, Jason Chin ('07) of The Osprey, and other highlights from UCF alumni, students and faculty. Works will be on display for in-person viewing in the OMA Meeting Rooms September 1 – 6.
FREE
NEA Big Read: Florida's Haunted Love Stories
Thursday, September 3, 9 – 10pm
*Virtual event hosted by Orange County Library System
Part history lesson, part folklore, and part ghost story, author Christopher Balzano takes you on a spooky journey though Florida's haunted love stories!
FREE; Registration required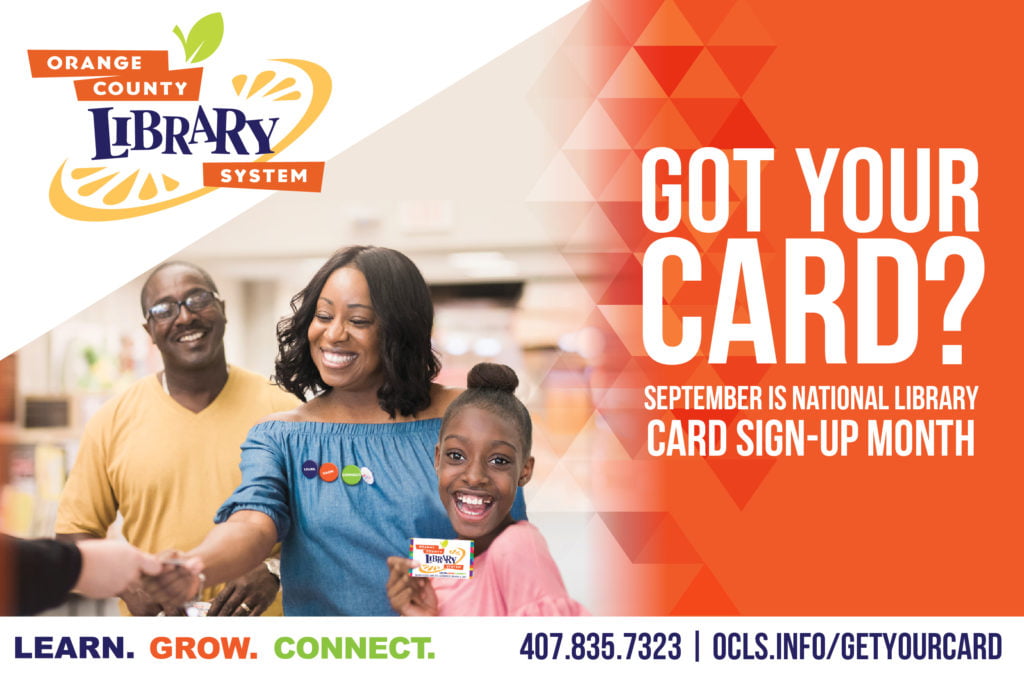 Alpaca Yoga
Friday, September 4, 9:30 – 10:30am
LunaSea Alpaca Farm, Clermont
Relax and play during this 1-hour session with 40-45 min of yoga and extra time to play with the animals.
$25/person; call Brooke at (352) 223-1763 to register
First Fringe Friday: BIPOC 10 Minute Play Festival
Friday, September 4, 7 – 9pm
*Virtual event hosted by Orlando Fringe
Experience 6 10-minute plays created by BIPOC artists that have never performed at Orlando Fringe.
FREE
Date Night Movie at Leu Gardens: Knives Out
Friday, September 4, gardens open at 6pm; movie begins at 8pm
Leu Gardens
Purchase up to 2 tickets to reserve a "pod" for the night. Pods are 7 ft circles which are 6 ft apart from the next pod. Each pod is outlined in the grass and holds 2 chairs and a standard cooler. We require everyone to stay within the boundary of the pod while in the movie area. You may choose whatever pod is available once you arrive. Face coverings are required when out of the pod.
$6/person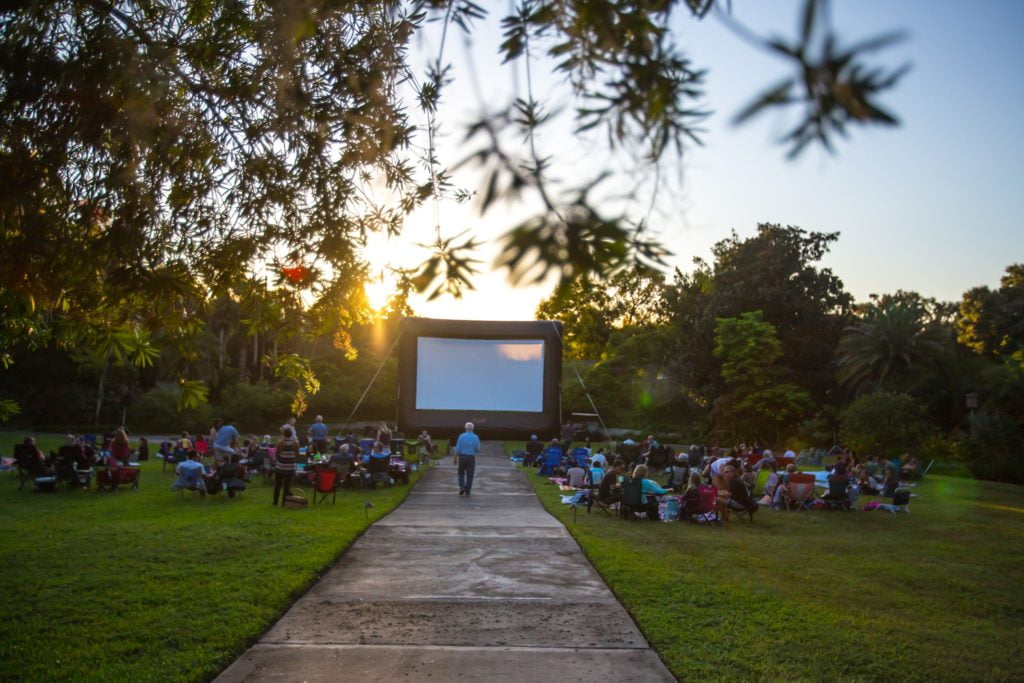 NEA Big Read: Hidden Orlando: Secret Spots & Local Haunts
Saturday, September 5, 2-3pm
*Virtual event hosted by Orange County Library System and Pulptown
Join a panel of local influencers as they discuss their top eats, shops, and hangs. Dive in and discover your new nearby favorites…they were right there all along!
FREE
The Foreigner Experience at The Heavy
September 5, 12, 19 and 26, 7:30pm
The Heavy
Chef Bruno and team will present a 5-course omakase-style dinner with a contemporary approach to food and wine.
$100/person (add wines for $35)
The SOKO Marketplace in Hannibal Square
Sunday, September 6, 11am – 4pm
Shady Park
Enjoy The SOKO Marketplace at Shady Park in the beautiful African American neighborhood of Hannibal Square! Come support businesses created by people of color, entertainment, and great food!
FREE admission
Opera on Park Summer Concert Series
Sunday, September 6, 2 – 3pm
*Virtual event hosted by Opera Orlando
2018 Metropolitan Opera National Council winners and husband and wife, tenor Carlos Enrique Santelli and mezzo-soprano Ashley Dixon close the series with a program guaranteed to impress from their home in Atlanta.
FREE
September 7 – 13
Learn to Taste Like a Master Sommelier w/ George Miliotes + Edible Orlando
Thursday, September 10, 7 – 8pm
*Virtual event hosted by Wine Bar George
Learn to taste wine like a Master Sommelier with George Miliotes of Wine Bar George at Disney Springs and Kendra Lott and Katie Farmand from Edible Orlando. Guests will learn how to taste wine like a professional with a "blind" tasting of six different wines, available for pick up at Wine Bar George at Disney Springs or Tim's Wine Market on N. Orange Avenue. Shipping is available within the state of Florida.
$75/person
2020 Virtual CommUNITY Rainbow Run
Saturday, September 12, 7 – 10am
*Virtual run
Join virtually to celebrate the "Love, Hope, Courage, Strength, Unity and Acceptance" that brought Orlando and the world together during the healing process following the Pulse nightclub tragedy of June 12, 2016. Net proceeds will benefit onePULSE Foundation, the not-for-profit established to honor and preserve the legacy of the 49 lives taken and all those affected by the June 12, 2016 Pulse nightclub tragedy.
$49/person
Virtual PlayFest Preview
Saturday, September 12, 11am
Virtual event hosted by Orlando Shakes
Tune in for a Facebook LIVE event where you can check out exclusive interviews with the playwrights, including a real time audience Q&A. Plus, you'll see sneak peeks of two script readings and get the scoop on a limited time ticket discount for the new upcoming play festival, PlayFest 2020.
FREE
Curry Ford West Ghostbusters Drive-In Movie
Saturday, September 12, 7:30 – 10:30pm
2900 Curry Ford Rd
Who Ya Gonna Call?!? Ghostbusters! Come join CFW for the drive-in screening of the original Ghostbusters.
$20/car
Sunday Funday Bakery Market
Sunday, September 13, 9am – 1pm
The Tipsy Cookie, Lake Mary
Like a farmer's market, but with baked goods! Peruse baked goods from an assortment of local and small business bakers.
Prices vary
Paddle & Picnic with Pom Pom's
Sunday, September 13, 9:30am – 12:30pm
Lake Ivanhoe Boat Dock
Join Lake Life Paddle for a picnic on the water and leisurely paddle board tour through the Ivanhoe Chain of Lakes. Tickets include a fresh wrap from Pom Pom's Teahouse and Sandwicheria, paddle board rental, brief lesson and safety equipment.
$47.97/person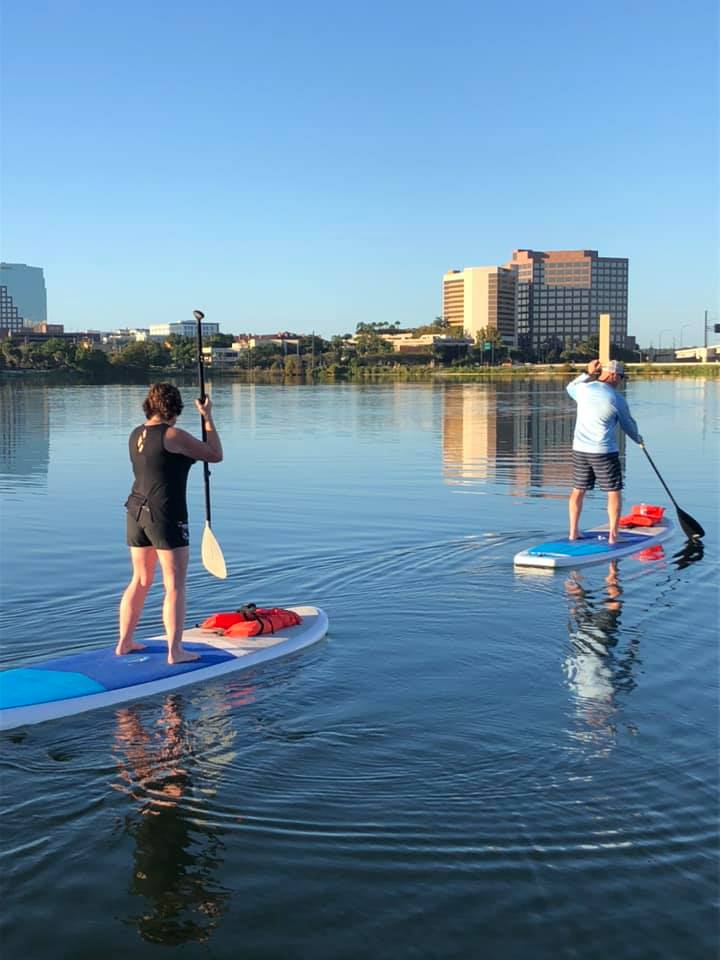 An Alice in Wonderland High Tea & Champagne Experience
Sunday, September 13, 3 – 6pm
Luisa's Cellar
Support 3 locally owned and female led businesses at this event hosted by Luisa's Cellar, The Empress Table and Rosie Lee Co Tea Shop. Wear Alice in Wonderland-themed attire and enjoy five teas, a mimosa & champagne bar and tier plates of sweet & savory hors d'oeuvres. Limited to 20 participants.
$50/person ($25 deposit required when registering)
Nerd Nite: Stream You In September
Sunday, September 13, 8 – 10pm
*Virtual event
Tune in for this virtual event featuring presentations from Nerd Nite Orlando, Nerd Nite San Diego, Nerd Nite New York and Nerd Nite DC
FREE
September 14 – 20
Virtual Author Event: Anxious People by Fredrik Backman
Tuesday, September 15, 1 – 2pm
*Virtual event hosted by Orange County Library System and Writer's Block Bookstore
Fredrik Backman, the #1 New York Times bestselling author of A MAN CALLED OVE, will discuss his newest book, ANXIOUS PEOPLE, a story about the enduring power of friendship, forgiveness, and hope. Registration required.
FREE or $28/person with signed copy of the book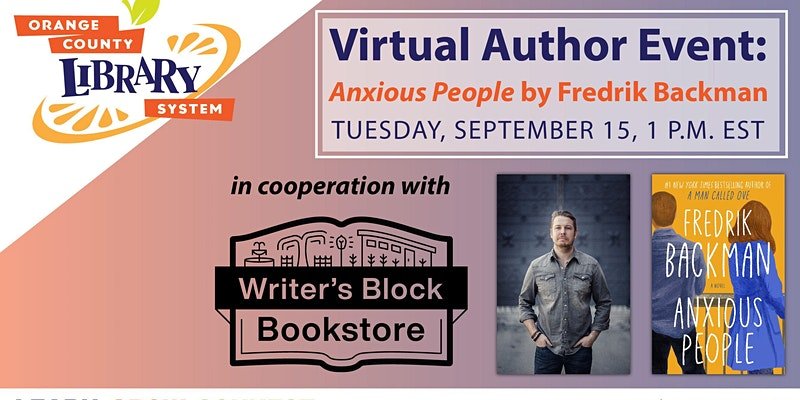 Sunset at the Zoo
Thursday, September 17, 5:30 – 7:15pm
Central Florida Zoo
For just $5 admission, adults over the age of 21 can stroll through the Zoo enjoying live music, purchase some refreshing beer and wine, and see the animals during sunset! Additional fees apply for food and beverage options
$5
Themed Trivia with Tasty Trivia – Harry Potter
Thursday, September 17, 7 – 9pm
Ivanhoe Park Brewing Company
Join this monthly trivia event wearing your best Harry Potter attire.
FREE; food and drink prices vary
Oktoberfest Outdoors
September 18 – 19
Castle Church Brewing
Prices vary
Saturday Yoga in the Garden
Saturday, September 19, 9 – 10am
Mead Botanical Garden
Connect with yourself and nature during this 1-hour all levels outdoor yoga class. Class is held weekly at the Grove Stage within the garden. Bring your own yoga mat and water.
$10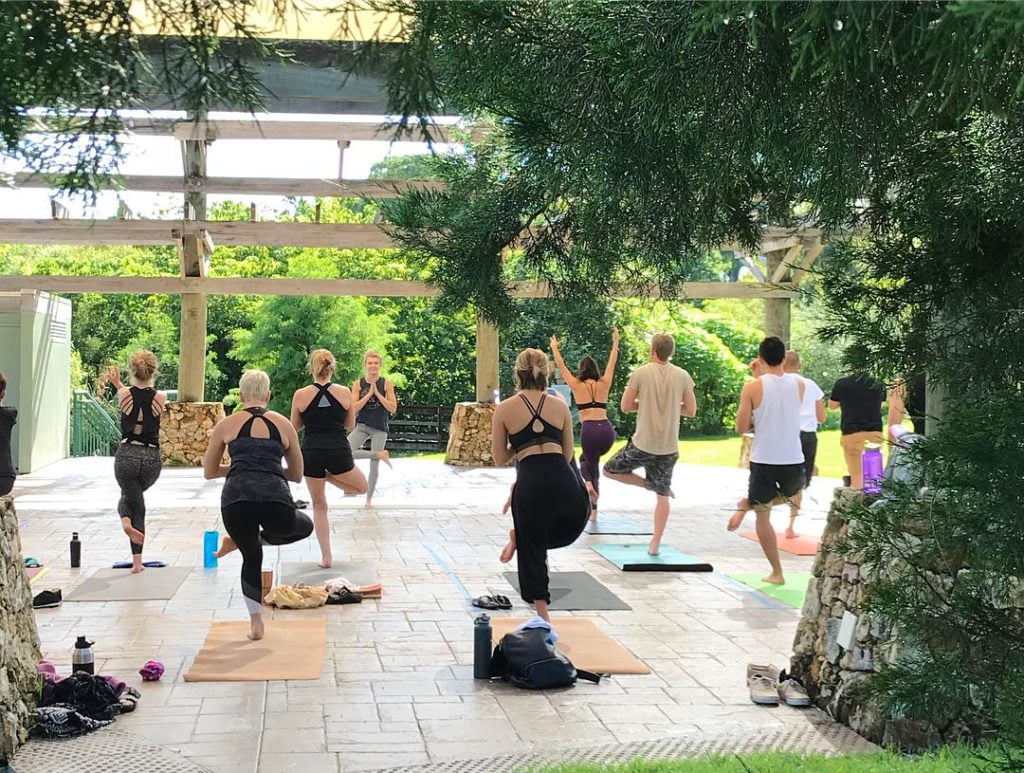 Sip, Savor and Stay Saturdays: A New Twist on the Food & Wine Classic Experience
Saturdays September 19 – October 24, 2020, 5:30 – 7:30pm
Walt Disney World Swan and Dolphin Resort
Every Saturday evening 5:30pm – 7:30pm through Oct 24, a different culinary experience will take place exclusively for guests staying on the new Sip, Savor and Stay Saturdays overnight package. These limited-capacity, themed events created by the resort's award-winning food and beverage team are inspired by elements of the popular Swan and Dolphin Food & Wine Classic and will include a Champagne lounge, barbecue and Oktoberfest.
One-night packages beginning at $295; October 17 Food & Wine Classic: Limited Edition experience starts at $395
Historic Bike Tour in Ivanhoe Village
Saturday, September 19, 6 – 7:30pm
Ride begins at Ivanhoe Park Brewing Company
Experience the rich history of Ivanhoe Village on a guided bike ride with the district's executive director. Tickets include a bike provided by HOPR, Ivanhoe Village tote bag, a drink at Ivanhoe Park Brewing Company and stops at local businesses including BlackBird Vintage, Mosaic Hair Salon, The Yard at Ivanhoe, Ivanhoe Park Brewing Company and The Hammered Lamb.
$20/person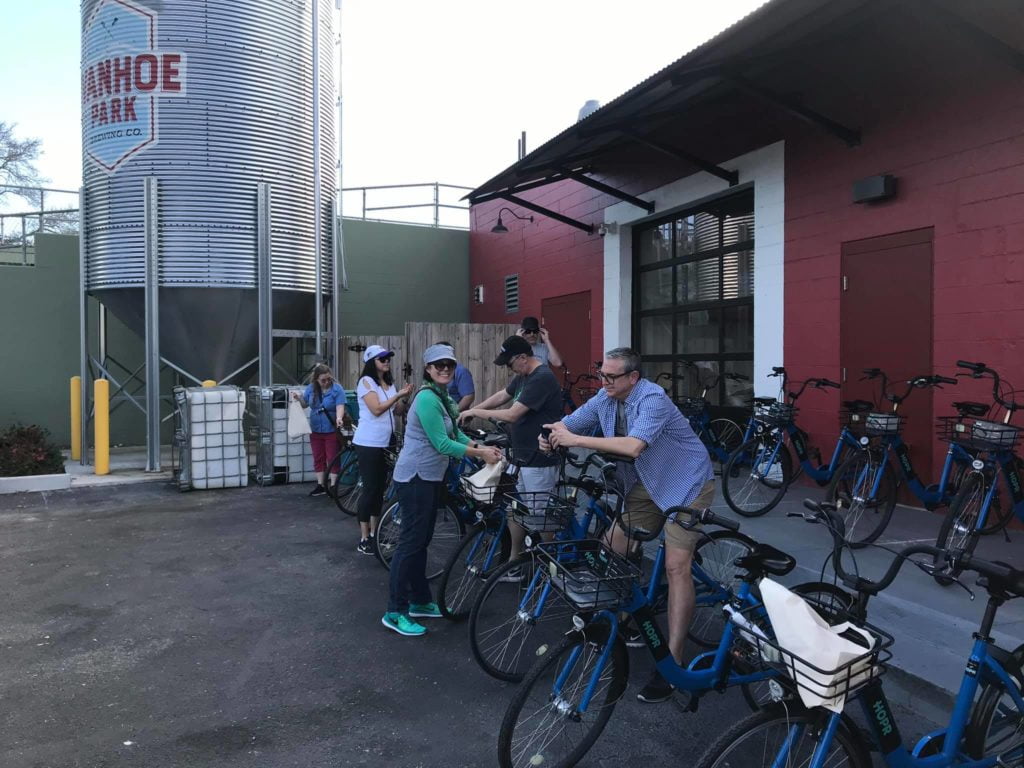 Natural Wine Dinner Featuring Sommelier Melissa McAvoy
Saturday, September 19, 7:45pm
The Heavy
Exclusive dinner event (only 10 seats available) featuring Swirlery's Melissa McAvoy and her incredible palate with an all natural wine list.
$150/person
Bazaar Botanica – Plants, Art, Vintage, & Oddities Market
Sunday September 20, 1 – 6pm
Ivanhoe Park Brewing Company
Bazaar Botanica is Orlando's Creative Garden Market! Featuring over 30 artists, crafters, designers, and makers plus local food, drink, and entertainment.
FREE admission
A Grand Night for Singing: 5th Anniversary Party
Sunday, September 20, 2 – 3pm
*Virtual event hosted by Opera Orlando
Opera Orlando celebrates five years with an exclusive, private livestream party, broadcast directly to your home from Casa Feliz Historic Home Museum.
$75 minimum donation
September 21 – 27
Stand-Up Comedy Classes at The Orlando Improv
8-week session beginning Monday, September 21, 6 – 9:30pm
Orlando Improv
Study joke structure, play writing games, play act out games, and build up five minute sets for the graduation show. There will also be lessons and Q&A with touring professionals. The semester ends with a graduation show on the main stage in front of a full crowd. For more info on classes, send an email to: OrlandoComedy@yahoo.com.
First class on September 21 FREE; $250 for entire 8-week course
Lunch & Learn: Celebrating Astronaut John Young
Thursday, September 24, 12 – 1pm
*Virtual event hosted by Orange County Regional History Center
Explore the legacy of astronaut and local legend John Young. Learn about his time in Orlando, his remarkable career with NASA, and the ways in which his name lives on in Central Florida.
FREE; Registration required
Diversitastic! Dining – Haiti
Thursday, September 24, 7-9pm
Justins Caribbean Fusion Restaurant
Enjoy an evening of art, music, stories and the cuisine of Haiti surrounded by the art of Hemler Mauricette.
$49.95
Shop & Save Local Sidewalk Sale
September 25 – 26
Downtown Winter Garden
Traditional and virtual sidewalk sale providing great savings on distinctive apparel, jewelry, home decor, cycling/running/sporting equipment and accessories, gourmet foods, health and beauty products, pet supplies, furniture and more — while helping to save local businesses.
FREE Admission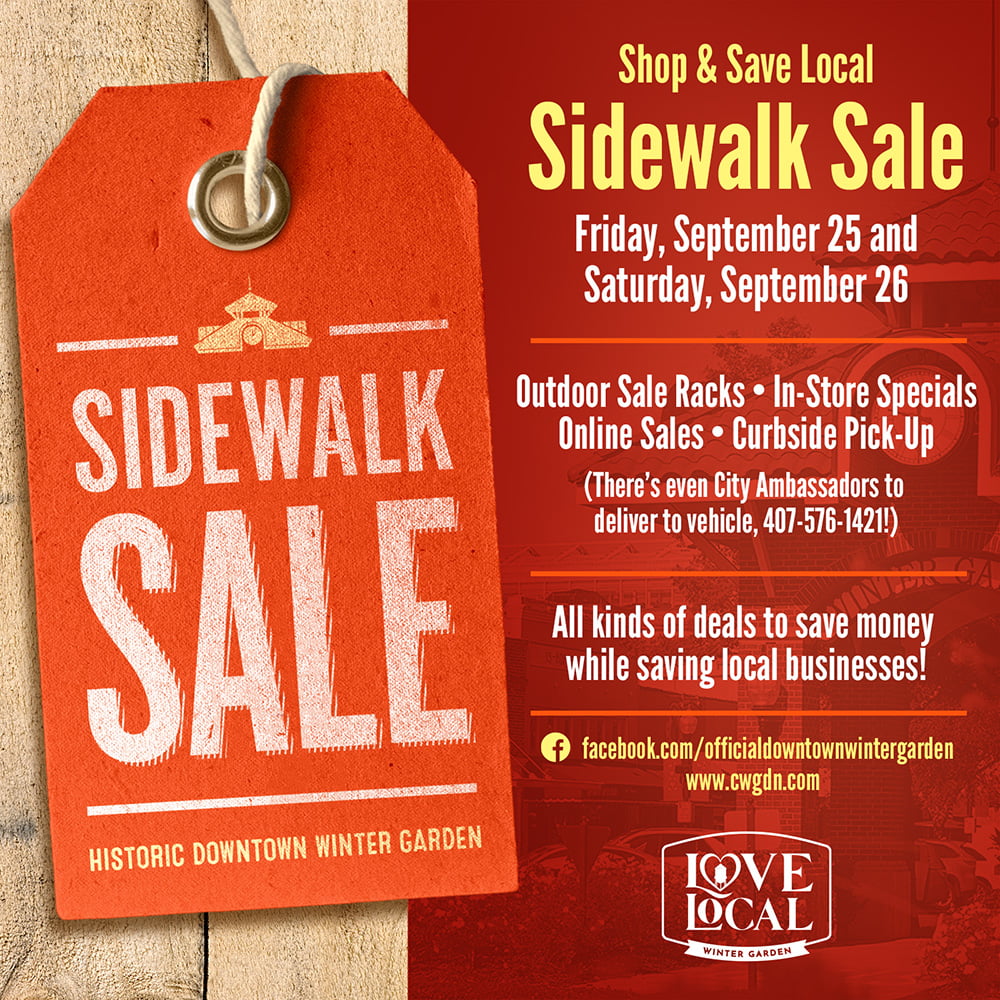 Bruce Bruce
September 25 – 27
Orlando Improv
$31
The Haunted Road: A Drive-Thru Halloween Experience
Select nights September 25 – November 7
15239 Lake Pickett Rd
The Haunted Road combines theatrical storytelling, horrifying creatures and unexpected scares in a completely drive-thru Halloween experience. Guests will be driving and parking their car at each scene so they're not able to escape the horror that lurks around every corner. The spine-tingling action will come to life thanks to live performers, set pieces, props, lighting, sound and visual effects to place guests in the center of the original storyline. The immersive journey reveals an untold story of Rapunzel, as she ventures into a world of disarray filled with twisted creatures, bloodcurdling encounters and screams for anyone that dares to take a drive down the road.
$15 – $30/person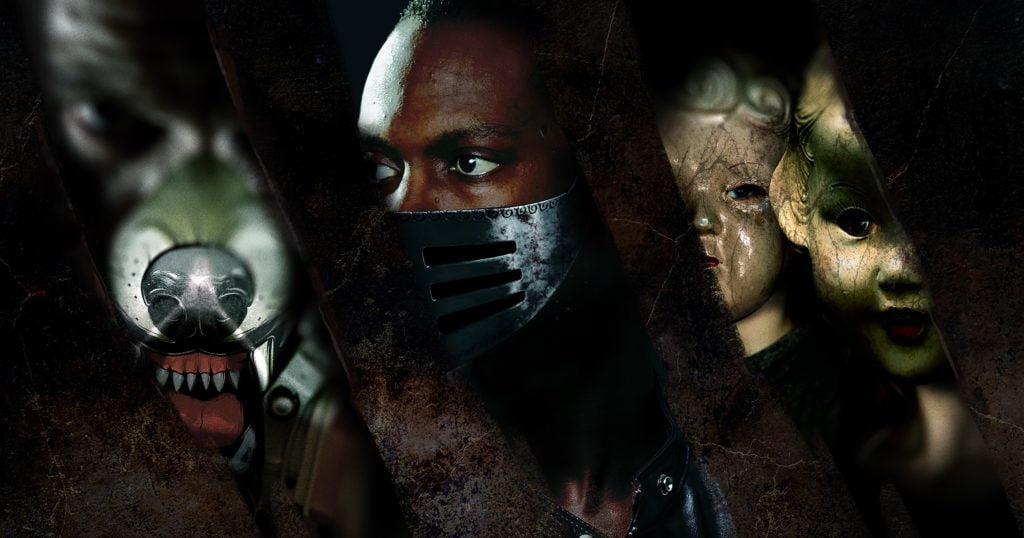 Scream n' Stream Haunted Drive-Thru
Select nights September 25 – October 31
Boggy Creek Airboat Adventures
Drive-Thru Halloween event featuring a nighttime haunted road and a daytime drive-thru Trick-or-Treat.
$45 and up per car
Learn How to Create Succulent Arrangements
Saturday, September 26, 9:30am – 12pm
Leu Gardens
In this class, everyone will learn about the wide variety of succulents that thrive in Florida. Then, have a chance to put together a pot filled with succulents to take home. All supplies, including the hypertufa pots, will be provided. Wear appropriate garden clothes. Registration includes admission to the beautiful gardens after class.
$25 for members; $30 for non-members
Oktoberfest at Hourglass Brewing
Saturday, September 26, 11am – 3pm
Hourglass Brewing (Longwood and Hourglass District locations)
Sip four German-style brews that capture an authentic taste of Germany during this limited, VIP seating celebration.
$10 – $40
Outside Floral Workshop- Dried Floral Theme
Saturday, September 26, 2:30 – 4pm
No. 1 Flowers
Lessons includes tips and tricks of the trade, flower prepping and how to prolong flower life. Attendees will make and take home an arrangement with the guidance of No.1 Flowers head designer Jo Carter. Masks will be required and only six students will be allowed per workshop, sitting six feet away from each other with an individual table during the hour and a half class.
$80/person
Washington Street Outdoor Market
Saturday, September 26, 4 – 9pm
The Falcon
The Washington Street Market is a monthly event highlighting uniquely fantastic local makers + artists. Social distancing & masks are required.
FREE Admission
Virginia Drive Live!
Saturday, September 26, 5 – 9pm
Ivanhoe Village Main Street District
Enjoy this street event hosted by Ivanhoe Village and Mills 50 featuring vendors, artists and food trucks along Virginia Drive. Purchase an event wristband from Ten10 Brewing and Ivanhoe Park Brewing for access to specials at select locations.
$5/person
Orlando Philharmonic Orchestra Opening Night with Simone Porter
Saturday, September 26, 7:30pm
Exploria Stadium
The Orlando Philharmonic Orchestra will be kicking off its 2020–2021 Season and simultaneously making history as the first professional orchestra to perform a full concert in a U.S. soccer stadium. This concert will be the orchestra's first live performance since the beginning of March 2020.
$10 – $55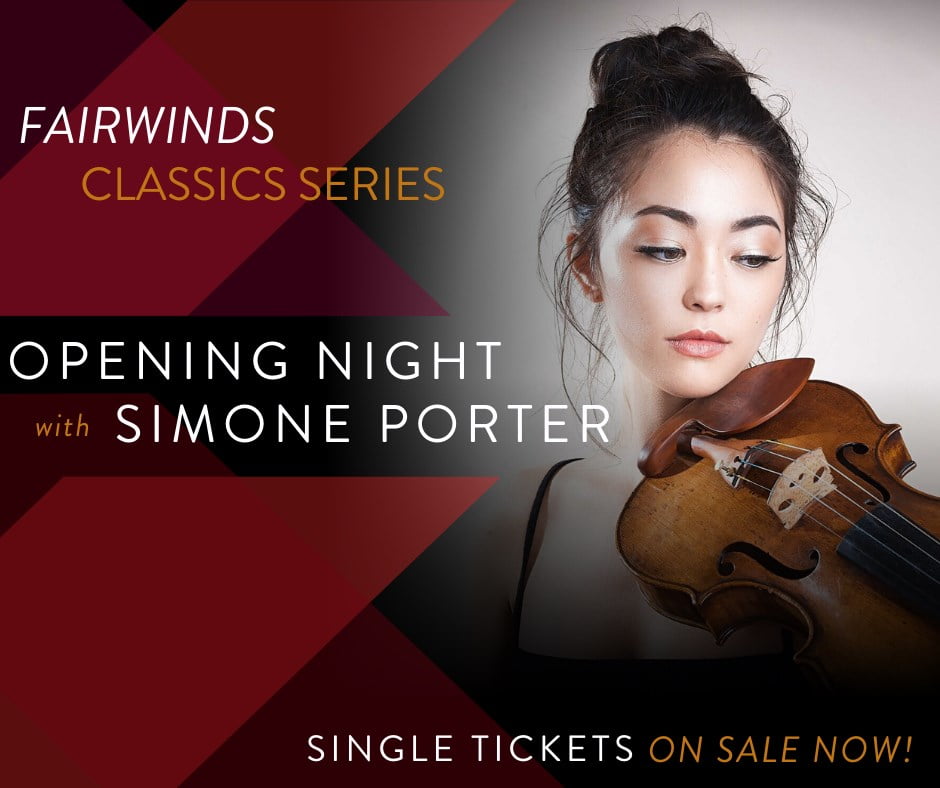 Paddle with a Purpose – Orlando
Sunday, September 27, 9 – 11am
Lake Ivanhoe Boat Dock
Volunteer and clean up the waters at Lake Ivanhoe by getting on the water in kayaks or paddleboards and removing trash directly from the water. Social distancing will be maintained throughout the event, and sanitizer and wipes will be available. Bring your own kayak or use one provided by Wekiva Outfitters (included with your ticket).
$25/person
September 28 – 30
MYgration Shorts
Tuesday, September 29, 5pm & 7pm
Enzian Theater
A dozen short films celebrating the people and the many cultures that make Central Florida awesome, presented by FusionFest and the Global Peace Film Festival.
$10
Art Night Out: Express Yourself
Wednesday, September 30, 6pm
Orlando Museum of Art
Express yourself in a safe and nurturing environment with like-minded artistic types. We will explore painting, collage, and journaling to create an expressive masterpiece. Please bring old photos, magazines, newspaper clippings, pieces of paper, ribbons and your imagination! Limited to 10 participants; mask required.
$27 for members; $30 for non-members
ONGOING EVENTS IN ORLANDO
The Generous Pour at Home
Through September 6
Available to-go from The Capital Grille
This year marks the launch of The Generous Pour @ Home – where guests can order from all seven of the featured bottles of wine with their takeout dinner. The offering honors the in-restaurant experience and includes a Stölzle crystal Generous Pour wine glass per entree and a take-home guide, which unlocks access to private short films.
Pricing varies
Flicks & Fireworks
Fridays and Saturdays through September 6
SeaWorld Orlando
Experience the fun, nostalgia and magic of a drive-in-movie experience under the stars with SeaWorld's park-and-view drive-in movie theatre! Start the night by enjoying locally-sourced food trucks, then sit back in the comfort of your car and watch the park's spectacular fireworks display. Then…the main event, enjoy the movie of the evening with friends and family.
$50/vehicle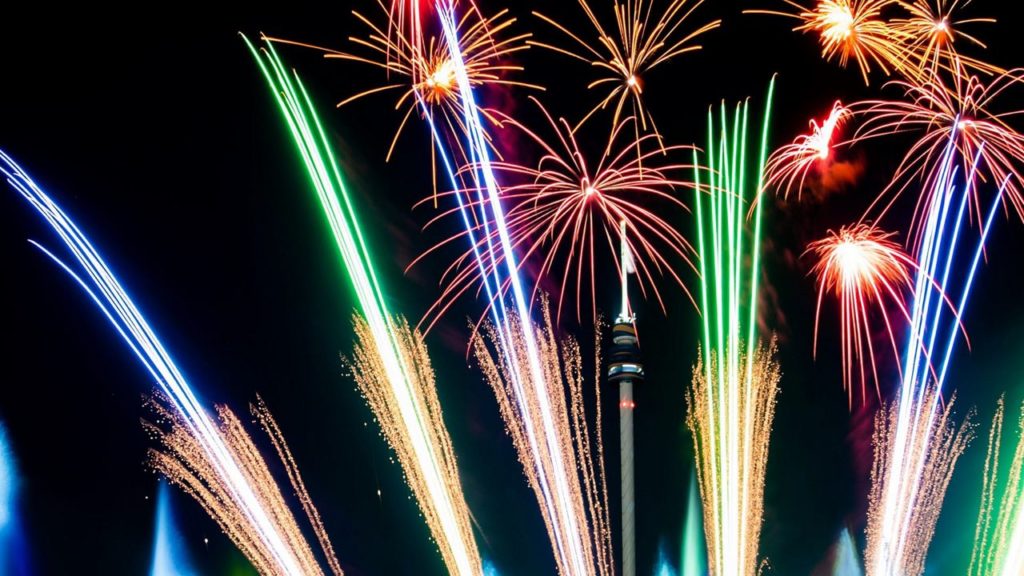 Melissa's Race to Battle Brain Cancer 2020
July 16 – September 10
Virtual run/walk
This event is a fundraiser benefiting ADVENT HEALTH CANCER INSTITUTE for brain cancer research. This event is in memory of Melissa Vosburg, a resident of Sanford and teacher at Midway Elementary School, who was lost to brain cancer in 2013.
$35
Hello, Dolly!
August 27 – September 27, 2020
Garden Theatre
This musical is a show about coming back to life: Dolly has locked herself away, and must make the choice to re-enter the human race. Hello, Dolly! is a celebration of her decision, and it is Garden Theatre's gift to you in this unique moment in history.
$25 – $40
Visit Orlando's Magical Dining
August 28 – October 4
Participating restaurants
Enjoy three-course, prix-fixe meals at more than 50 participating restaurants throughout Orlando. $1 from each meal will be donated to Feed the Need Florida.
$35/person
---
Want more date ideas? Here are some of our favorites:
Disclosure: Some, but not all of the events listed are hosted by our valued advertising partners. Learn more about advertising with us here.
Feature image credit: Leu Gardens