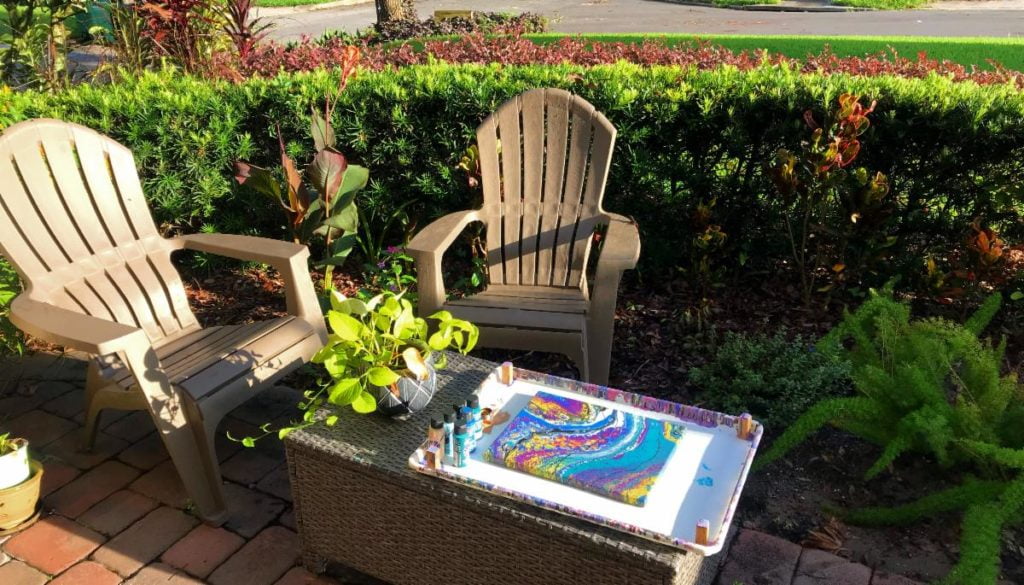 Love the arts? Our local Orlando arts community needs support now more than ever. And many of our local organizations have gotten creative in their offerings, pivoting to online programming and live stream performances to enhance your at-home date nights. Here are 20 ways you and yours can support our local arts organizations without leaving home.
1. Tune in to a virtual concert
While in-person concerts may be on hold for the time being, many of our local music establishments are streaming new concerts online. Listen to music from a variety of talent during the Timucua Arts Foundation's Live at Timucua series and tip the artists based on a suggested donation for each show.
Alternatively, Opera Orlando is taking its Opera on Park Summer Concert Series virtual this year with three performances streamed on Facebook every Sunday at 2pm from August 23 – September 6. The suggested donation (if you can swing it) is $30 per show, or $75 for the entire series. And, while the Orlando Gay Chorus' live streamed concert Rainbow Vision already aired, you can tune in here to watch it at any time.
2. Join a live drinking game + Shakespeare performance
Orlando Shakes has designed a fun, creative way to bring Shakespeare's works to you with free Virtual ShakesBeer events hosted live on Facebook. Each performance is streamed live via Facebook with a designated drinking guide plus four actors presenting an abbreviated version of one of Shakespeare's works. At the beginning of each show, drinking game rules are laid out so you can drink along with the cast from the comfort of your couch.
The next performance, Virtual ShakesBeer: As You Like It Edition, will bring Shakespeare's romantic comedy to life on Friday, August 21 beginning at 8pm. These performances are free, but you can make a donation to support Orlando Shakes if you'd like.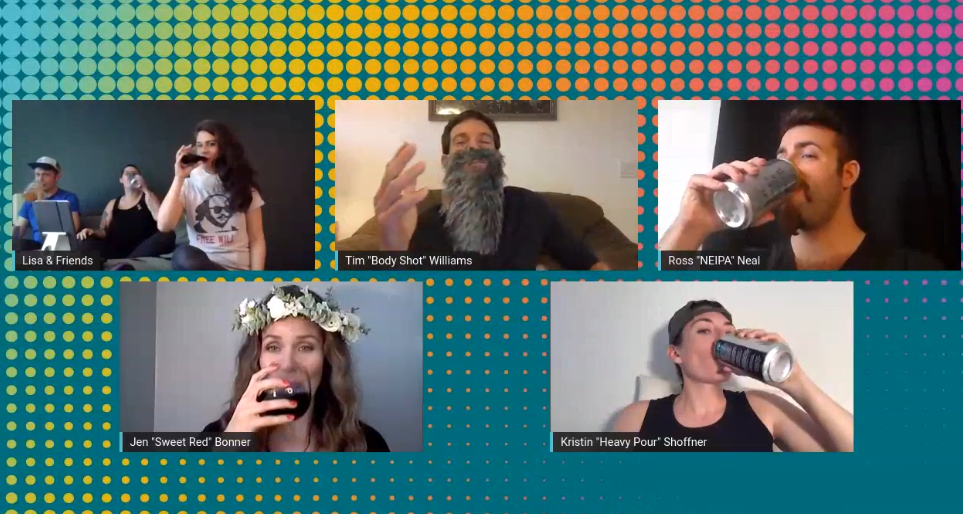 3. Purchase season subscriptions + tickets
As you await the eventual return of live theater, why not support your favorite arts organization by purchasing a season subscription package or buying tickets in advance to a future show? I'm loving the lineup for Orlando Ballet's upcoming 2020-21 season, which includes Moulin Rouge and The Sleeping Beauty. The Orlando Philharmonic has a host of date-worthy shows scheduled as part of its Pops Series, including a show highlighting the works of George Gershwin, as well as blockbuster scores from Academy-Award winner John Williams. And Hamilton will make its return to Orlando as part of the FAIRWINDS Broadway in Orlando 2021 season at Dr. Phillips Center for the Performing Arts.
4. Book a fluid painting workshop in your own home
I've been a fan of The Dirty Pour Project since attending a group workshop at Orlando Brewing a few years ago. Owner and artist Chelle Marshall teaches fluid painting, a special technique that results in a one-of-a-kind abstract painting you'll be proud to display. Her new Front Porch Pour package allows you to book a private session held in your driveway or on your front porch. During the private workshop, you'll create your own 11×14 canvas or set of 4 tile coasters. Pricing is $140/couple or $65/person for groups of 3-4 people. FYI: You must live within a 10-mile radius of Blue Jacket Park.
Alternatively, you can book a private workshop via Zoom. The cost is $70/couple and includes a supply kit available for pickup near East End Market. To book yours, send an email to DirtyPourProject@gmail.com.
For more ideas, check out our post on Orlando Workshops You Can Enjoy in Your Own Home.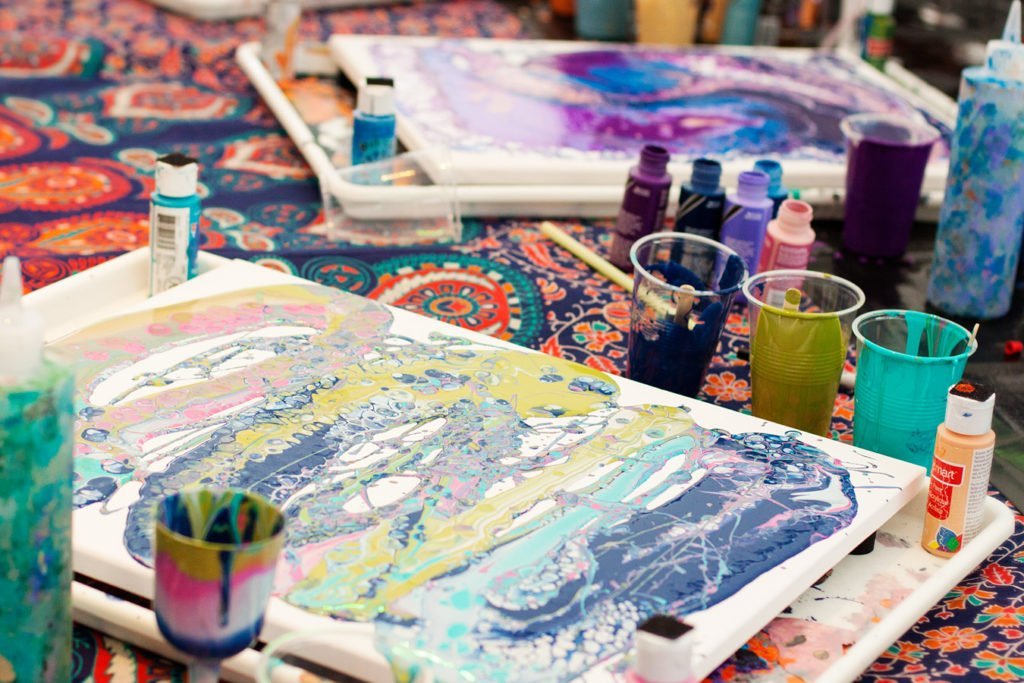 5. Listen to a romantic serenade
Add an extra dose of romance to your Saturday night takeout date by tuning in to Orlando Philharmonic's Summer Serenades series. On select Saturday evenings in August, listen in for performances of favorite works of chamber music (think Mozart, Beethoven, Tchaikovsky and more). Remaining shows in the free series will premiere on August 15 and 22 at 8pm. Visit this page to tune in on the night of the show or watch the rebroadcast.
6. Host a virtual wine party to support Orlando Science Center
Orlando Science Center's Stellar Wine Cellar fundraiser gives you all the tools you need to host your own virtual wine party online with friends, complete with a bottle of wine and special tasting glasses. Each kit is $125 and includes a bottle of red or white wine, two souvenir glasses, a suggested itinerary and how-to guide for your party, videos from local experts on topics like wine pairing and cooking, a wine trivia game and stargazing tips. Your kit will be delivered to your home.
7. Surprise your beau with a gift from a local artisan
Celebrating a special occasion, adding some personal touches to your home, or want to surprise your love (or treat yourself) just because? Support a local artist by purchasing their goods. A few of my favorite local makers are Nina Ramos Art (beautiful floral paintings, and she is releasing prints this week), Beth Autumn (unique clay earrings – she's restocking this weekend), and Alyssa Makes Something (a personal friend who makes amazing wood burned goods and hand lettered art).
For a gift you can enjoy together, try the make your own candle kit from Wash & Wik, a local business run by the sweetest husband and wife duo.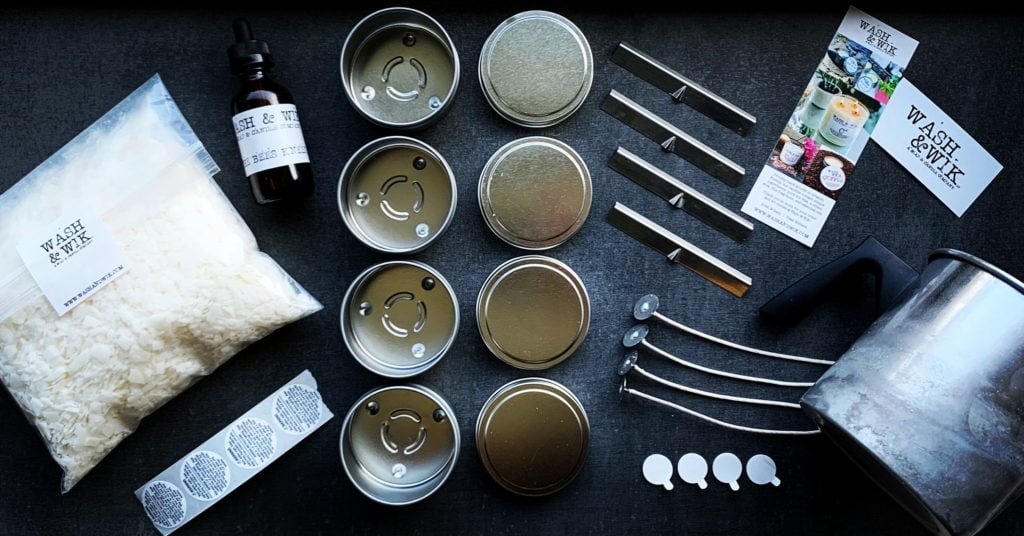 8. Attend OMA's 1st Thursdays virtually
Orlando Museum of Art (OMA) has added an online option to its monthly 1st Thursdays event. The final show for the current 1st Thursdays season will premiere over Facebook Livestream on September 1 at 12pm. Tune in to see the works on display and listen to interviews with some of the artists. The works will also be on display for in-person viewing from September 1 – 6, 2020. You can watch the replay of August's livestream here, which was hosted in collaboration with Black Orlando Tech (BOT).
9. Purchase virtual passes to the Florida Film Festival
The 29th Annual Florida Film Festival is in full swing at Enzian Theater through August 20. But this year you're also able to purchase passes and watch films at home. Virtual passes are $40 and include access to 150 films from the festival.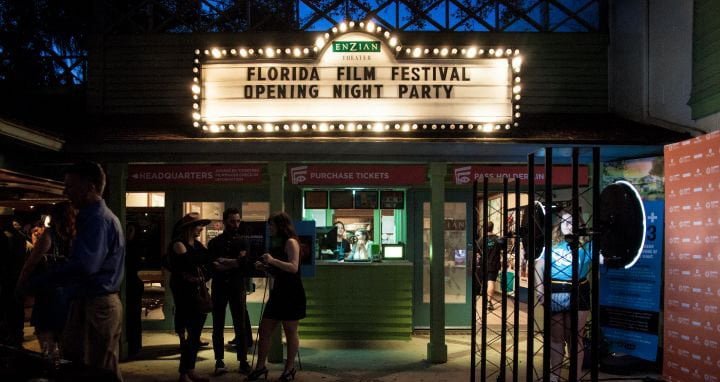 10. Attend a Virtual Cabaret
Show your support for the Orlando arts by purchasing tickets to CFCArt's Virtual Cabaret series. Tickets begin at just $5 with 50% going to the artist and 50% to CFCArts.
Upcoming shows are as follows:
Broadway by the Decade, featuring Becca and Trevor Southworth: August 13, 7:30pm
Natural Woman: A Tribute to Carole King featuring Katie Pinder Brown: August 19 & 20, 7:30pm
McCloud, Menken, Mackintosh…and a few of my favorite things! Featuring Shonn McCloud: August 26 & 27, 7:30pm
11. Check out the Orlando Fringe First Fringe Friday
I was devastated when this year's Orlando Fringe was canceled, but fellow Fringe fans will love the new First Fringe Friday series hosted online. On the first Friday of each month, head to the Orlando Fringe Facebook page or website to Brian & Lindsay speak with Fringe artists and then watch their performances.
12. Enjoy dinner and a show
Live music adds to the ambiance at many of our favorite local eateries. But if you aren't quite ready to dine in, pick up takeout from your favorite local spot and then tune in to The New Standard's live music performances. Live music from local talent is regularly streamed via Facebook Live most nights from the restaurant.
PS: Bite30 is still going on through August 16, and many of the participating restaurants this year have their $30 prix fixe menus available for takeout.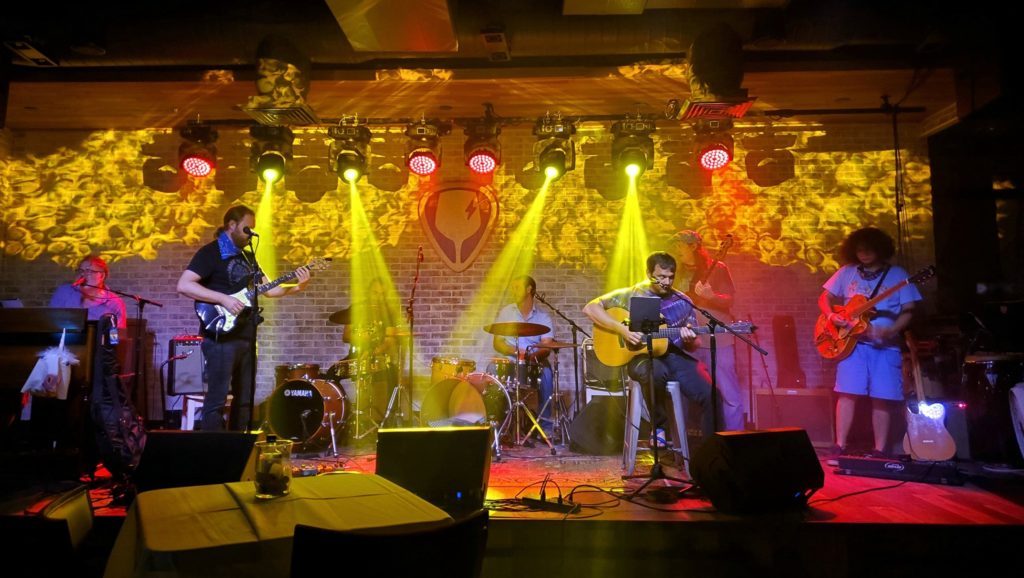 13. Donate to the United Arts of Central Florida Empower the Arts Campaign
The Empower The Arts Campaign is a new campaign from United Arts of Central Florida. This campaign is aimed at raising funds for our smaller and mid-size organizations. Choose a specific organization which you'd like your donation to benefit and your contribution will be matched 15%. Campaign partners include the Orlando Gay Chorus, Central Florida Ballet, Snap! Orlando, Opera Orlando, Timucua Arts Foundation, Winter Garden Heritage Foundation and many more.
14. Watch PechaKucha Orlando
PechaKucha Orlando features presentations on a topic in which the presenter shows 20 slides, commenting on each slide for just 20 seconds each. The series has gone virtual, with presentations streamed live on YouTube. Stay tuned for upcoming virtual events, or watch the latest show here.
15. Grab a cup of coffee for Arte Y Café Con La Curadora
Head to the Cornell Fine Arts Museum's Facebook Page for the monthly virtual Arte Y Café Con La Curadora. Each gallery tour is presented in Spanish by the museum's curator, Gisela Carbonel. The next event on August 18 will highlight works from Latinx and Latin American artists on view at The Alfond Inn in Winter Park.
16. Attend a virtual edition of Nerd Nite Orlando
Nerd Nite is going virtual every Sunday in September, and each weekly presentation will feature Nerd Nite presenters around the world. Save the date for September 13 when Nerd Nite Orlando's own Ricardo Williams will present at 8:30pm.
17. Treat yourself to a museum membership
Purchasing an annual membership is a fun gift idea for the art lover in your life, or a nice way to support your favorite museum even if you aren't ready to visit in person just yet. Many memberships come with additional perks, like free admission to museum events throughout the year.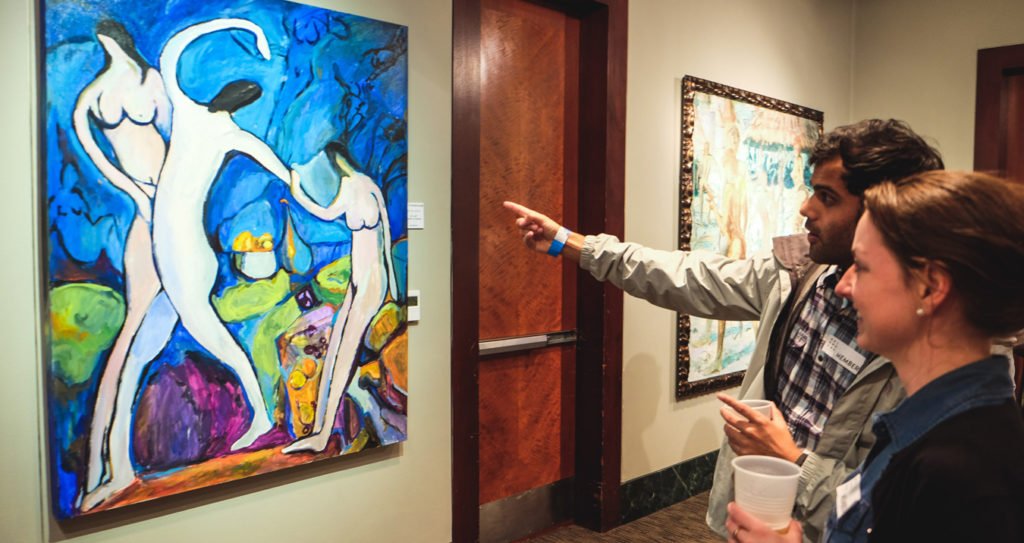 18. Watch past recordings of the WPI Speaker Series
You can stimulate your minds together at home thanks to the Rollins Winter Park Institute. WPI has made dozens of videos of past speakers available online to the public. Watch talks from leaders like Jane Goodall, Sir Paul McCartney, Gloria Steinem, George Takei and more. Sounds like a great conversation starter to us!
19. Tour Orange County Regional History Center Virtually
Enjoy a virtual tour of the Orange County Regional History Center's past "Love Speaks" remembrance exhibition from the comfort of your home. The exhibit shares artwork from across the nation created in the wake of the Pulse tragedy. View the selection of diverse works that pay tribute to the victims while inspiring a better tomorrow. Tour the exhibit virtually here. The 2020 remembrance exhibition "The Stories They Could Tell" is also available virtually here.
20. Make a donation to your favorite organization
Don't forget you can always support your favorite local arts organization by simply making a charitable donation if you have the means to do so. Our local artists need our support now more than ever, so let's show them some love!
Ready to leave the house?
Feature image credit: The Dirty Pour Project
Disclosure: Orlando Shakes, Orlando Philharmonic, Orlando Ballet and Orlando Science Center are some of our valued advertising partners.