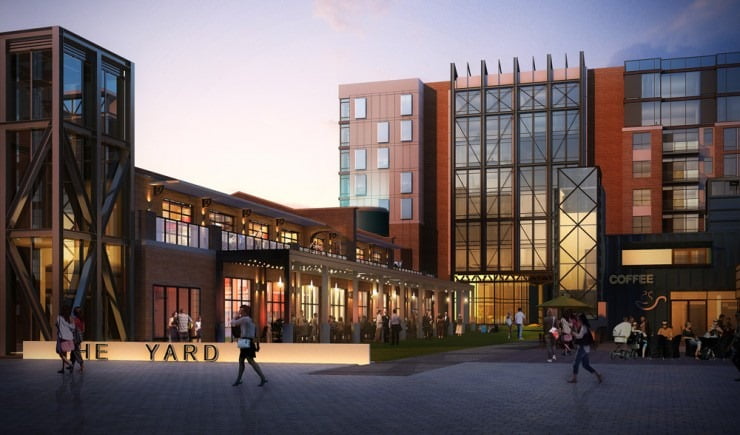 Orlando Date Night Guide doesn't typically celebrate break-ups or separations… BUT we're totally ready to boot 2020 to the wayside! And, no doubt, we're all feeling a bit stir crazy and ready for a fresh start. In an effort to revitalize ourselves and our relationships, we've compiled a list of new Orlando happenings for date night in 2021. From new restaurants to staycations and anticipated attractions, get excited about these new date night ideas in Orlando.
Orlando Date Night Guide will keep you posted as more details on these and other area newcomers become available. Happy dating!
*** Experts advise safety precautions remain in effect, so please keep social distancing and make face coverings part of your date night attire.***
NEW RESTAURANTS & DINING EXPERIENCES
If you need a palate cleanser from all of 2020's at-home cooking, here's some foodie fun to come:
Buzz of a food hall coming to the heart of downtown Orlando began swirling back in 2019. Finally, come February, construction of the highly-anticipated Bumby Arcade on Church Street is rumored to commence. Nestled along Church Street Station's historic brick road, 18 food vendors will revitalize one of Orlando's most iconic spaces with artisan eateries and specialty food-centric shops. Still, it's unlikely that this food hall will open before late fall 2021. Similarly, just around the corner at 200 S. Orange Avenue, another food hall called South Orange Provisions is slowly simmering, with no official groundbreaking details. This project will include at least nine food stalls and feature an incising outside space overlooking a grassy lawn. Conversely, we won't have to wait much longer for The Hall on the Yard (pictured in feature image), which is set to open in February in Ivanhoe Village. Foxtail Coffee and Humbl, a fast-casual, plant-based concept, will eventually be joined by up to eight more yet-to-be-announced vendors.
Over on I-Drive, Pointe Orlando rounded out 2020 welcoming Rodizio Grill. Do come hungry to this Brazilian steakhouse, which offers unlimited tableside carvings of meat selections plus sides aplenty. There's a nice covered patio for outdoor dining. Stay on the lookout for Kavas Tacos + Tequila, coming to Pointe Orlando later this year. Kavas is the third dining concept for restaurateurs Katerina and Vassilis Coumbaros, who also own Taverna Opa and Tapa Toro, so we expect the same level of yumminess.
The most recent newcomer to Pointe Orlando is the much-anticipated The Hampton Social, which is currently open for dinner as of February 18. This vibrant, coastal eatery will impress seafood lovers with grilled octopus, lobster rolls, tuna burgers, and linguine with clams. The outdoor patio, live music, signature frosé and cheery cocktails are sure to make you feel like you're on vacation. Brunch service will make its debut later this spring.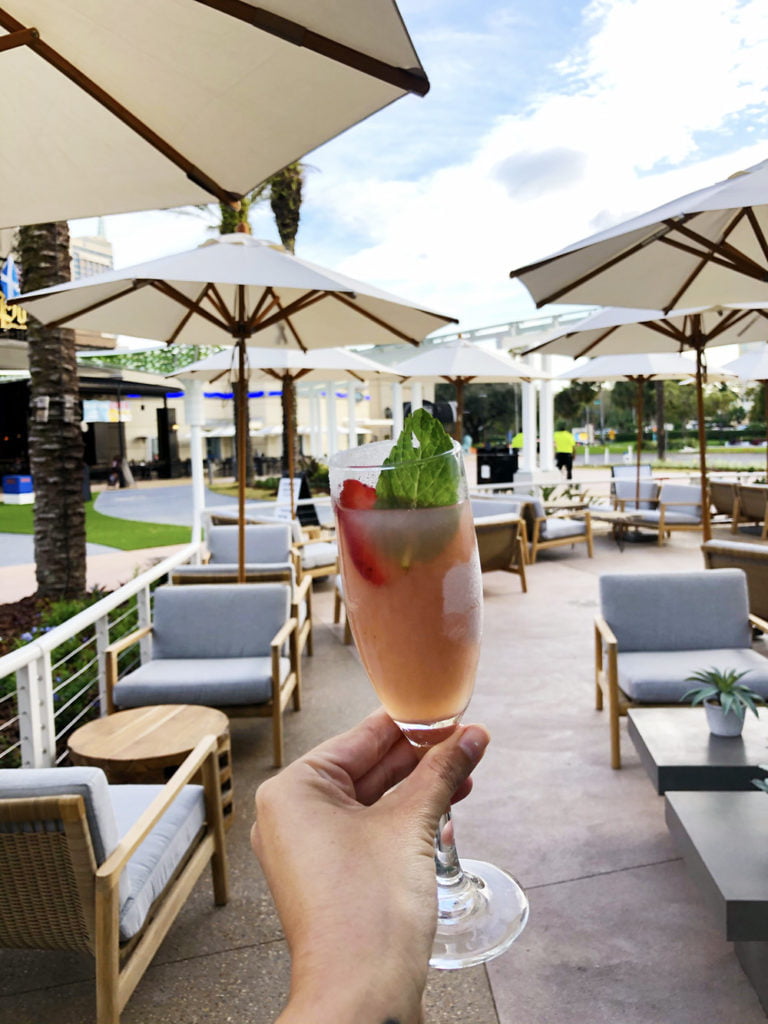 Already dishing out goodness at Seito Sushi, The Osprey and Reyes Mezcaleria, celebrated restaurateurs Jason and Sue Chin will introduce their fourth concept centered on modern comfort fare. The Monroe is described as "a mixed-use space" at Creative Village in downtown Orlando, to feature various dining and socializing spaces in addition to collaborations with local culinary arts training.
Munchies knows a thing or two about pleasing carnivores with mouthwatering meats ─ and done so lakeside. Munchies Live BBQ just launched a new semi-private dining experience on the edge of Fischer Lake at Camp Ithiel on Hempel Avenue in Gotha. Two-hour time slots include all-you-can-eat chicken, pork, and ribs with sides such as apple coleslaw; in addition to access to kayaks, canoes, paddleboards, and fishing equipment. So fun!
Equally as immersive though with a much different implementation, the Foreigner Experience gained popularity with high-end tasting pop-ups. Now, Chef Bruno Fonseca is cooking up a permanent kitchen in Audubon Park. Opening this spring, seven-course prix-fixe menus will be served at a modern 10-seat counter inclusive of plexiglass dividers during the pandemic.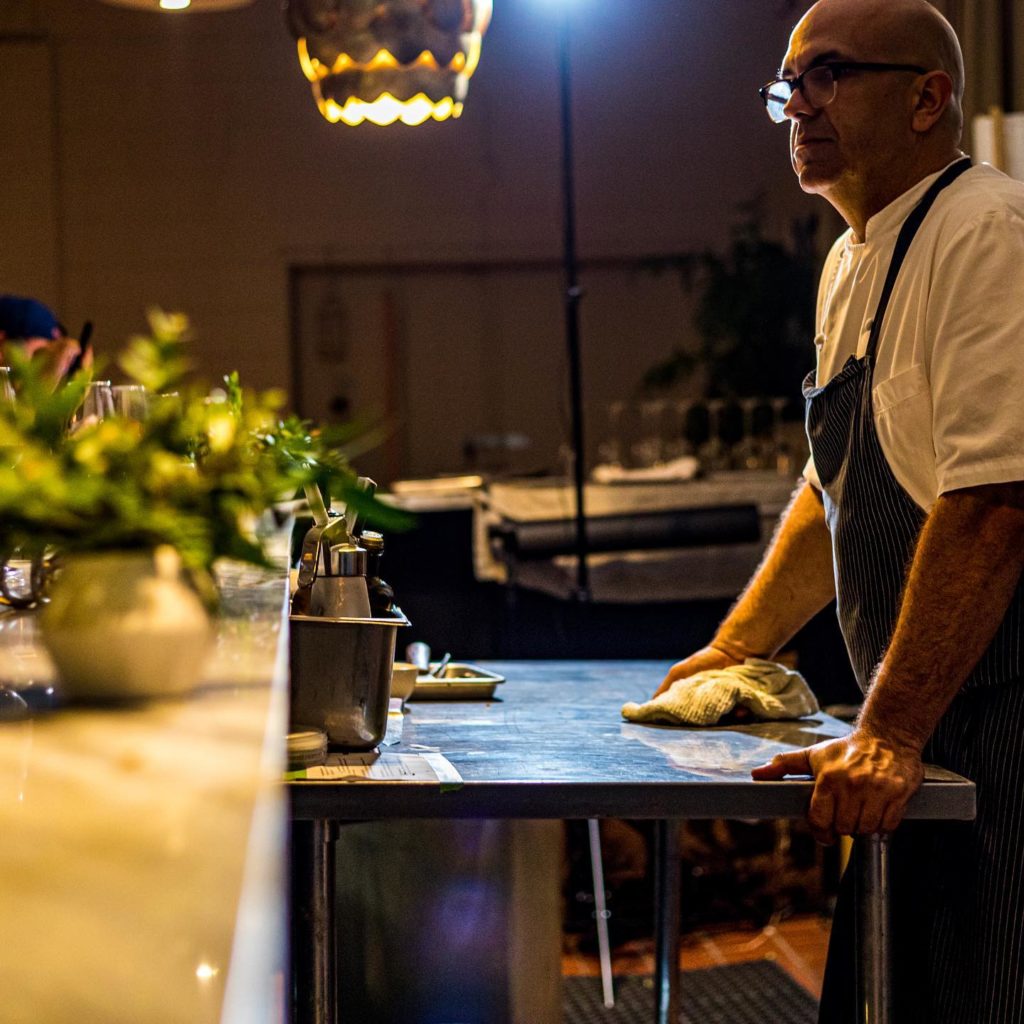 As you toast to new things in the New Year, consider getting a little inspiration and insight from KCuvée. KCuvée is a new wine education and consulting company, offering vino enrichment out of the Emeril Lagasse Foundation Kitchen House as well as virtual classes. But it's not an average tasting session; rather, participants learn how to properly savor wine (literally understanding which part of the tongue should be in play), how to comprehend bottle labeling, and more. Winos can and should progress through multiple course offerings, instead of planning a single-session experience. A post-tasting dinner add-on option is available from local chef Kevin Fonzo.
Need more wine (who doesn't)? Well, A Taste of the Swan and Dolphin, January 16 and February 27 at Walt Disney World Swan and Dolphin, will showcase 10 food stations from the hotel's restaurants and more than 50 beverage offerings plus live entertainment. Overnight packages including two event tickets are available. And mark your calendars for another Swan and Dolphin foodie event: the Big Game Tailgate Watch Party. On February 7 in celebration of Super Bowl Sunday, score winning bites at seven food stations as you cheers with unlimited craft beer and wine.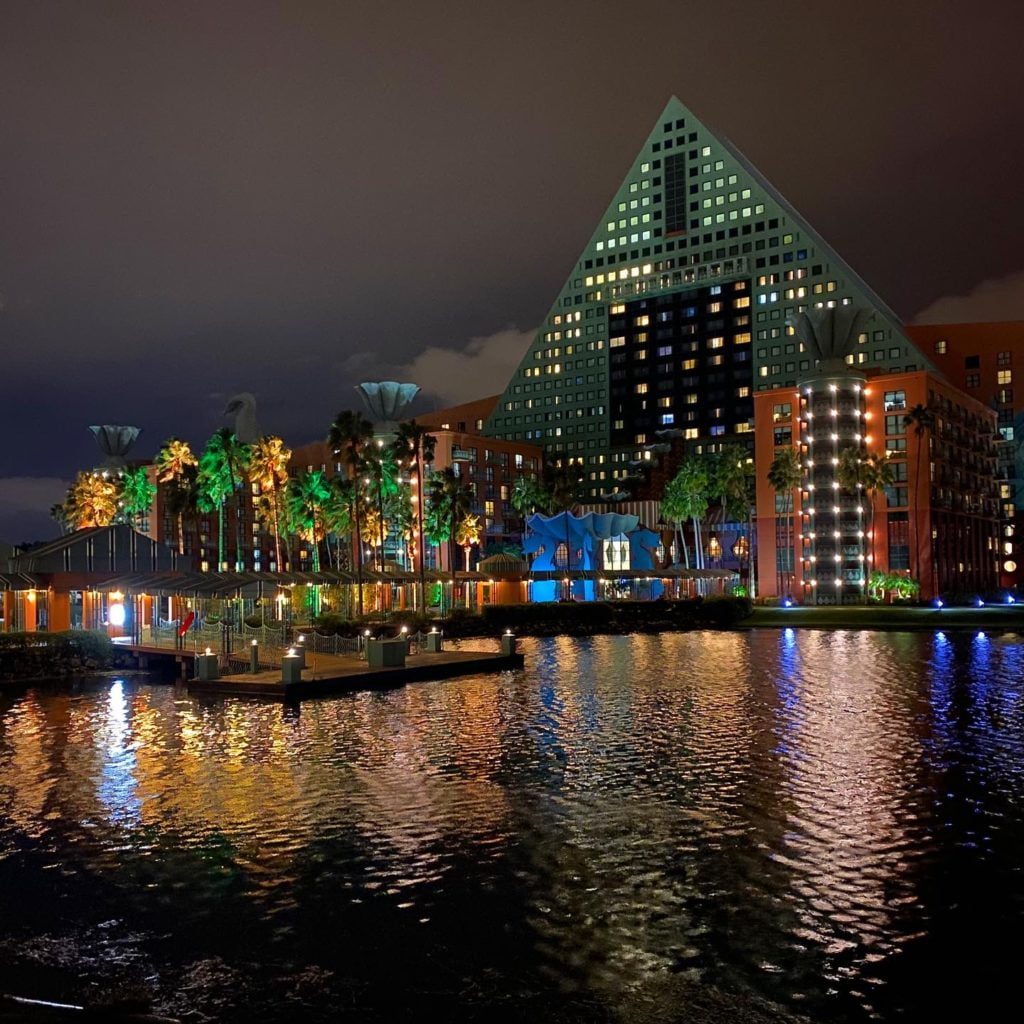 Formerly the home of Pop! Gallery, masterpieces now take sweeter form at Everglazed Donuts & Cold Brew at Disney Springs. At four-and-a-half inches wide, bigger is better when it comes to these confectionary creations. Choose a 'classic' or 'funky bunch' specialty, such as the Nutella Bella, a Nutella crème-filled chocolate-iced donut with crushed hazelnuts. The menu also features cold, hot, and spiked coffee, plus breakfast and lunch sandwiches. The Salty Donut, another pastry paradise, just opened in Audubon Park. Check out the allergen-free options of this donut destination.
If ice cream is more of your jam, make your way to the Mills 50 District. Matcha Café Maiko has green-tea ice cream, floats, lattes, and teas made with organic ceremonial-grade matcha and hojicha powders from the 300-year-old Harima Gardens in Kyoto, Japan.
More noteworthy food news:
NEW ARTS & CULTURE
Paint the town red or, better yet, splatter each other with red paint on date night at Pinspiration! Already open on Alafaya Trail, Pinspiration will open a second Orlando location (details to come) where guests can create art pieces in a traditional studio or in the splatter room. Our vote: the latter… for messy masterpieces galore. For now, you can book the splatter room and sip adult beverages while you create (there's an on-site bar) at the North Orlando location.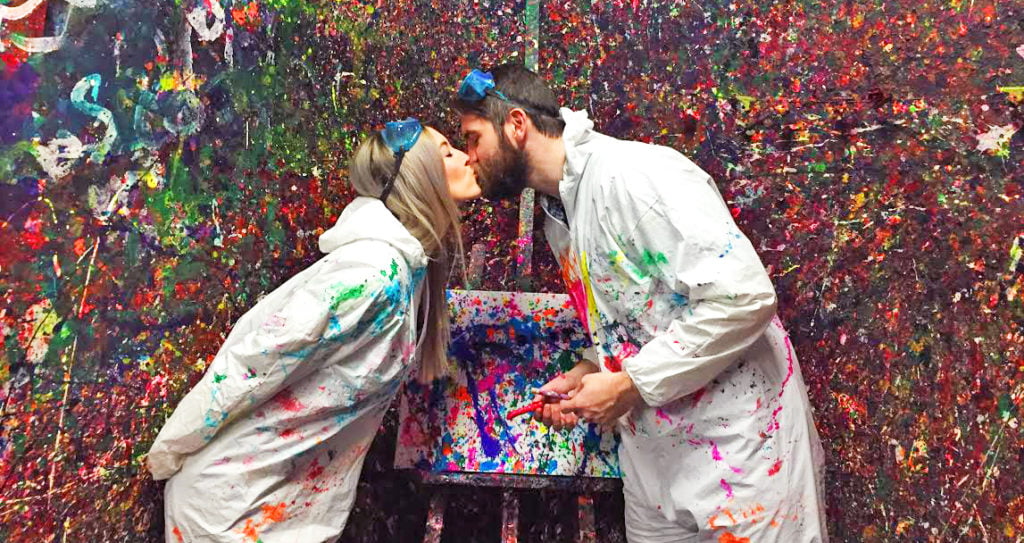 The Creative City Project, which just finished their Dazzling Lights run at Leu Gardens, has reimagined theatrical performances like never before with a new 1-hour immersive show. The Alice in Wonderland-inspired Down the Rabbit Hole is set to launch on February 6 and run through March 14. Guests will begin the opening scene wandering through Mead Botanical Garden alongside entertainers. Such an out-of-the-box date night!
Orlando Shakes is shaking up their spring season lineup with virtual and outdoor entertainment. Tickets are now on sale for next month's digital production of My Lord, What a Night, streaming February 3-14. Kiss Me, Shakespeare! follows with a Valentine's Day weekend run of February 12-14, followed by Josephine (February 17- March 21). Both shows will be staged within the Darden Courtyard tent, a new socially-distanced outdoor space comprised of cabaret-style tables. Next up, the fun moves to the Walt Disney Amphitheater at Lake Eola for two outdoor productions: A Midsummer Night's Dream (March 31 – April 17) and Little Shop of Horrors (May 5–23).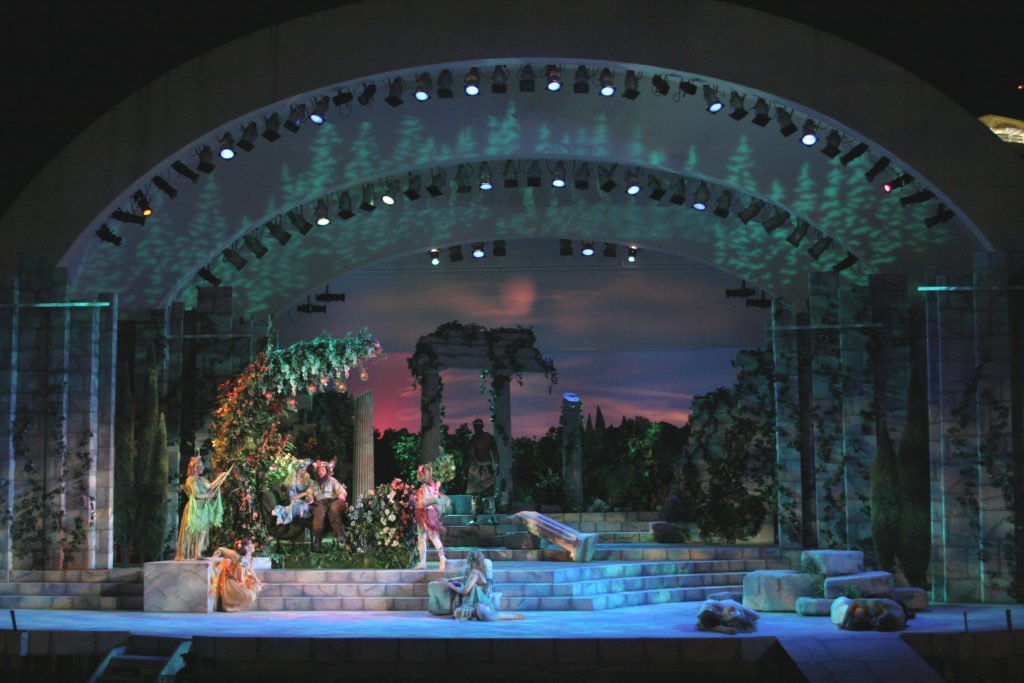 Plan ahead to perfectly tune into each other on a date night in the perfectly tuned and state-of-the-art Steinmetz Hall at Dr. Phillips Center for the Performing Arts. This venue is set to achieve an N1 sound rating, the lowest level at which humans can detect sound and, thus, unplugged performances will absolutely create the most memorable concerts. Plan to attend David Foster and Katharine McPhee on December 11. Currently, the Dr. Phillips' Frontyard Festival is showcasing outdoor, socially-distanced concerts, plays, events, and even yoga sessions.
Also at the Dr. Phillips Center, the Orlando Ballet will dazzle on date night with Moulin Rouge (February 11-14) and Peter Pan (April 16-18). However, the loudest ballet buzz surrounds The Robert Hill Collection, which will debut as the inaugural main stage production at Harriett's Orlando Ballet Centre, beginning March 19 through March 28. Hill, the company's beloved artistic director, will actually grace the stage for an emotional performance.
NEW EXPERIENCES & ATTRACTIONS
Already home to over 40 attractions, bars, restaurants, and shops, ICON Park will take its entertainment megaplex to new heights in 2021 with two radical rides. Oh, we're talking truly the highest ever with the world's tallest slingshot and drop tower opening this summer.
Be prepared for an adrenaline explosion on the ICON Park Slingshot, an "exploding volcano" soaring riders 450 feet straight up and maxing out at 100 mph. Catch your breath for a moment before free-falling nearly 400 feet at 75 mph on the ICON Park Drop Tower, the world's tallest of its kind.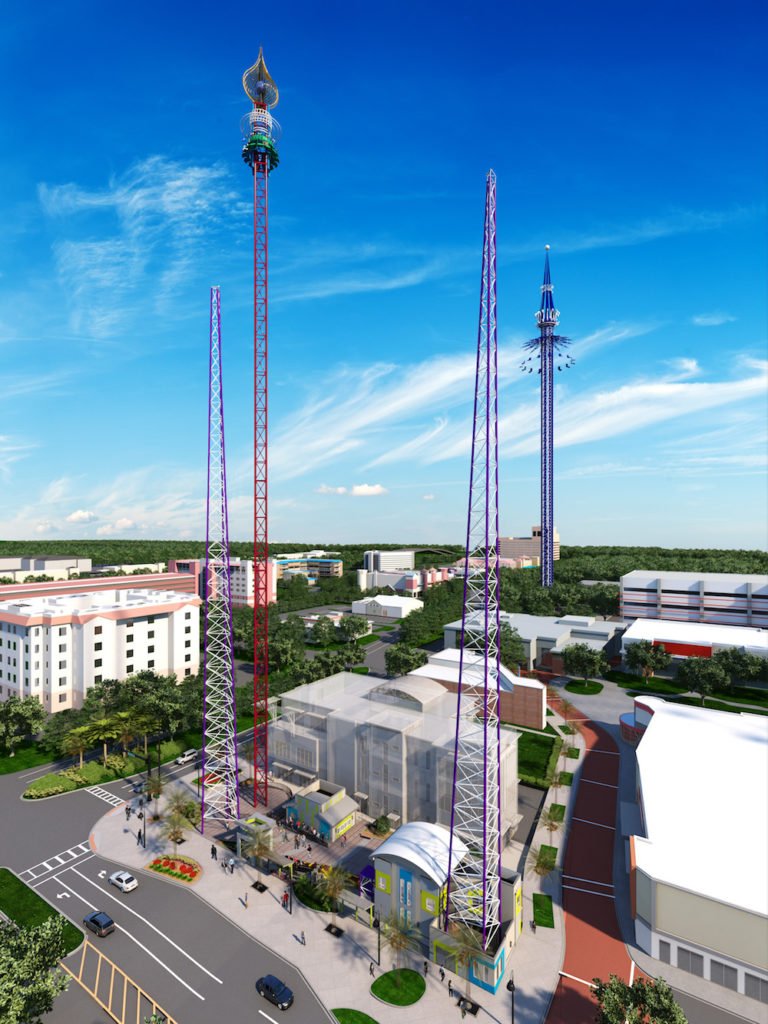 If your date night motto is more like "the couple that plays together stays together," hit up In The Game ICON Park, a new 7,000-square-foot space inside of The Wheelhouse opening in early 2021 (exact date TBD) offering ample opportunities for date night shenanigans. Also at ICON Park, the newly-opened Museum of Illusions is worth a visit. This immersive, mind-boggling attraction is home to 50+ unique exhibits. Try it out on a date night with the kids. And there's always the Icon Park Wheel!
Walt Disney World Resort announced a pretty big offer called the Florida Resident Discover Disney Ticket. Guests can choose a 2-day ($75/day), 3-day ($60/per day), or 4-day ($50/day) package and visit one theme park per day or add the Park Hopper option to visit more than one park per day.
Thrill-seekers are most looking forward to the new attractions coming to other area theme parks. Specifically, Jurassic World Velocicoaster will dominate at Universal Islands of Adventure this summer. Daring dino riders will catapult 70 mph along 4,700 feet of track. Expect a flip that'll be scarier than a T-Rex's roar. And promising to be even cooler, SeaWorld will ask guests to chill this spring on the Ice Breaker. This coaster features four launches, both backwards and forwards. Plus, Aquatica Orlando plans to deliver Florida's first dueling-racer raft slide, Riptide Race, featuring 650 feet of loops and accelerations. Buckle-up buttercups!
If you love stargazing and celestial stuff, check out Planet Pioneers coming to the Orlando Science Center, February 22-May 9. This exhibit will be an out-of-this-world experience for science buffs.
For a date night on a rainy day, have a splash of youthful fun at Dezerland Action Park, within the indoor mall formerly called Artegon Marketplace. There are plenty of ways to play with nostalgic arcade games, a bowling alley, go-cart racing, and a unique auto museum.
NEW STAYCATIONS
This is BIG… Grande Lakes Orlando (home to The Ritz-Carlton Orlando and JW Marriott Orlando) has launched a new 2021 monthly series titled Curated Experiences by Grande Lakes. It's basically an epic weekend packed with hourly food and fun sessions led by impressive chefs, winemakers, artists, athletes, jewelers, and others. Secure your slot for the February 26-28 event for $750 per person (not including room rental). Activity options include fly fishing, whiskey tasting, farm-to-fork feasting, a Joey Fatone concert, and so much more.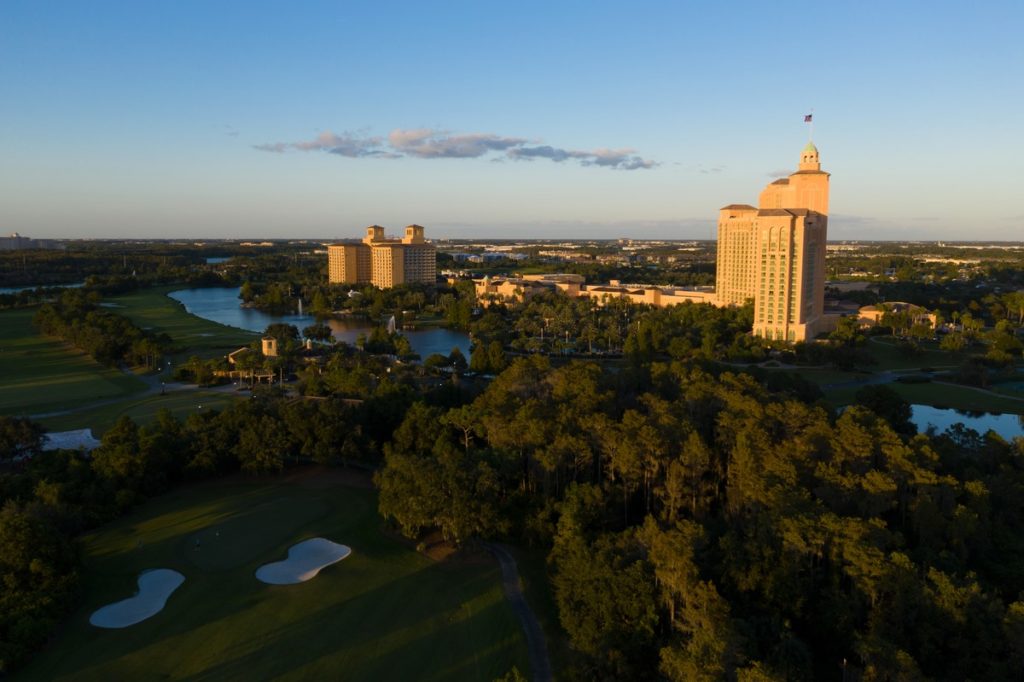 The time's right to dive into a new play-and-stay experience. Discovery Cove's romance package options (available January 28-February 28) ─ in partnership with Ritz-Carlton Orlando, Grande Lakes, JW Marriott Orlando, Grande Lakes, Renaissance Orlando at SeaWorld, and DoubleTree by Hilton Orlando at SeaWorld ─ offer varying ways to snuggle your love in a plush hotel room and, then, cozy up to lovable dolphins and feathered friends within a dreamy tropical oasis. Aside from unique animal encounters, romance packages include breakfast, lunch, snacks, unlimited cocktails, wetsuits, swim gear, and more.
Prepare to be wowed by The Walt Disney World Swan Reserve, a new 14-story Disney-area hotel expected to make a magical splash when it opens in summer 2021. The top floor will function as a luxurious event venue with floor-to-ceiling windows boasting magnificent views that will have you shouting "I Do" to this new event space.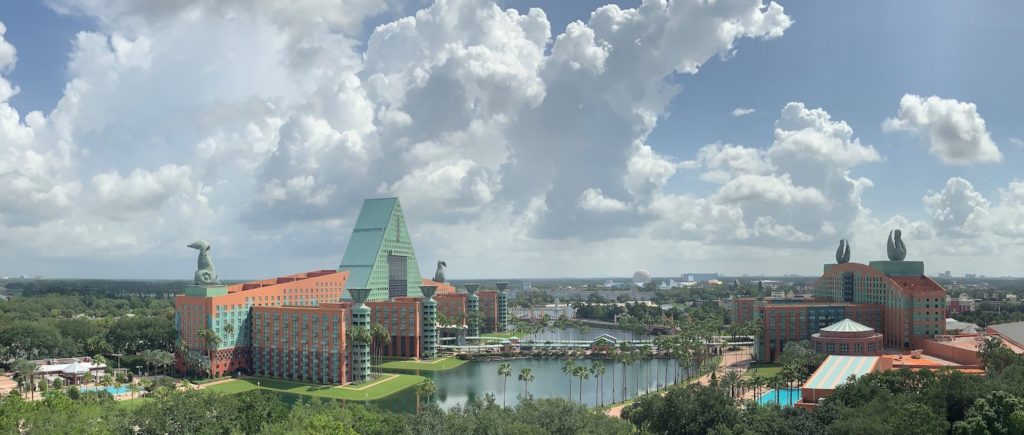 If you're well overdue for a staycation in the heart of The City Beautiful, book a room in the just-opened AC Hotel Orlando Downtown. This contemporary property spans eight floors within the SunTrust Plaza Building. Aside from being a new staycation option, add this hotel's SkyBar Rooftop Terrace to your list of happy hour haunts. Here you can nibble on Spanish-inspired tapas and sip artisanal cocktails or craft beers, all while taking in panoramic views of Orlando.
Lastly, if you want to experience a galaxy far, far away—but do so while staying in town—prepare to book the Star Wars: Galactic Starcruiser. This year, Walt Disney World Resort will launch this new mini-vacation set aboard an epic starcruiser. Ann Morrow Johnson, Executive Producer for Walt Disney Imagineering, describes all of the details in this YouTube video.
Feature image credit: The Hall on The Yard