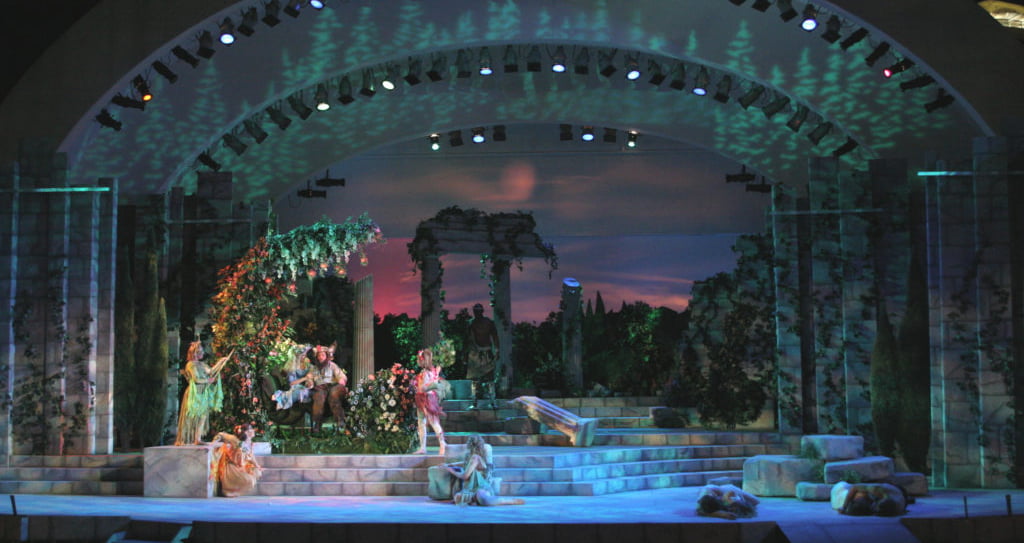 Get ready for for an enchanting production under the stars filled with laughter and romance this spring. Orlando Shakes is making a spectacular return to live theater at the Walt Disney Amphitheater at Lake Eola with an outdoor production of A Midsummer Night's Dream March 31 – April 17, 2021.
This romantic outdoor production marks Orlando Shakes' return to its original home at Lake Eola Park for the first time in 15 years. The theater originally got its start at the Orlando-UCF Shakespeare Festival, performing an annual season of Shakespeare at Lake Eola in 1989.
Shakespeare's beloved romantic comedy about star-crossed lovers couldn't be more perfect for date night. When magical, mischief-maker Puck gets a hold of a love potion, he sets in motion all the comical antics that arise from four young lovers' adventure through the woods. Dazzling and romantic verse defines Shakespeare's classic comedy that charms everyone who enters its mystical realm.
Audiences will be immersed in a land of fairies featuring glittering lights and gilded foliage. A classical Grecian design sets the stage for a tale of love and laughter in a dreamlike evening under the stars at Lake Eola.
Tickets begin at $22/person and can be purchased by phone (407) 447-1700 ext. 1 and online.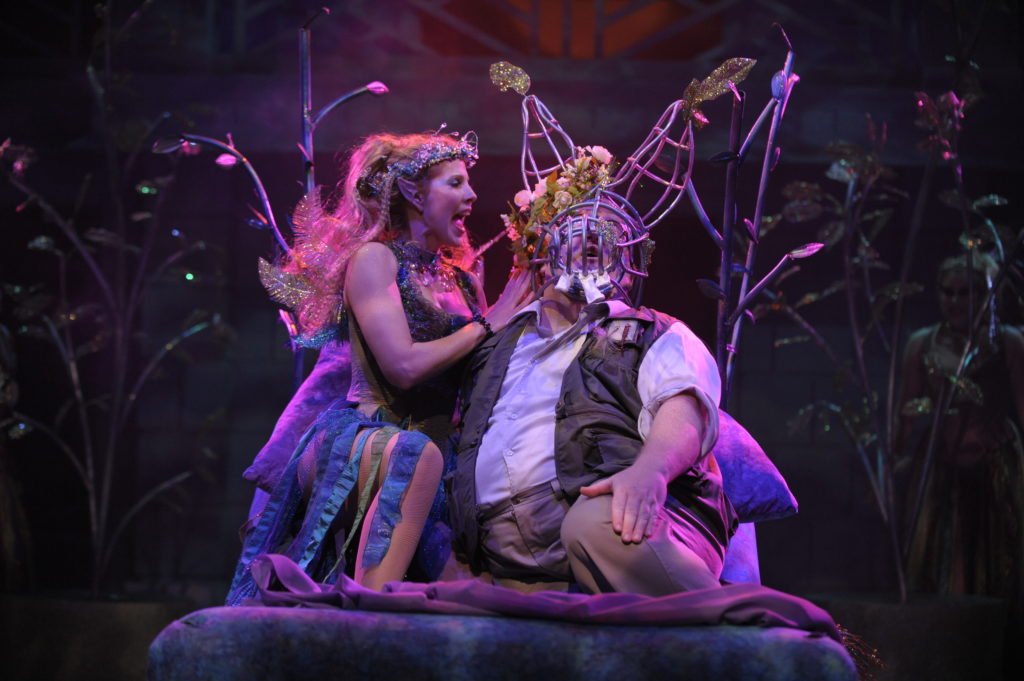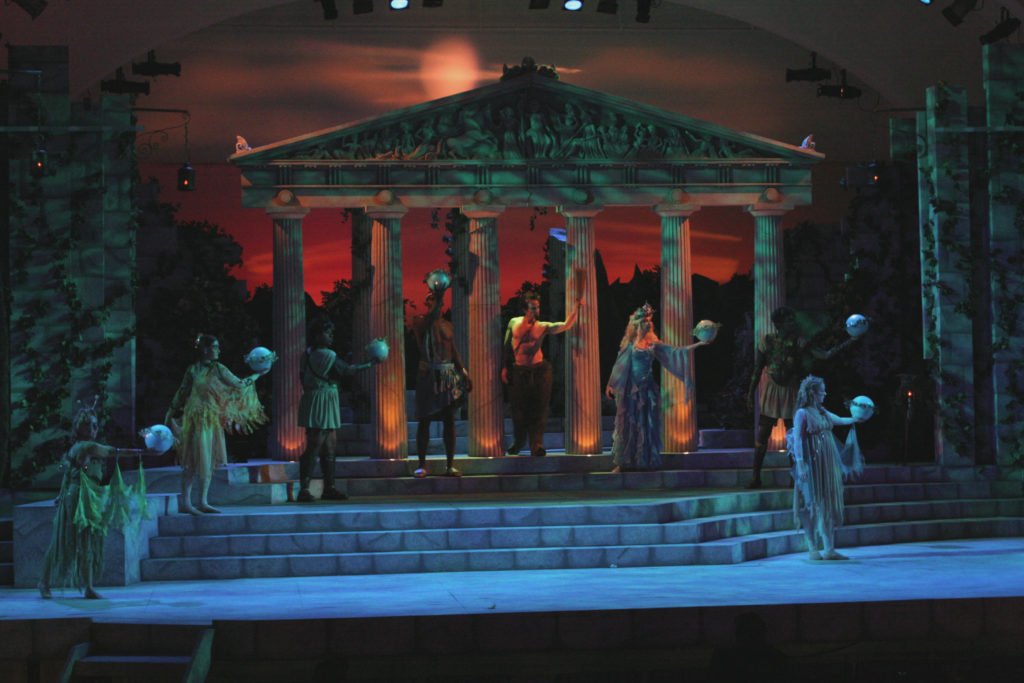 SAFETY MEASURES
Orlando Shakes has negotiated with the Actors' Equity Association (AEA) to approve a 30 page document outlining a safety plan, developed with the help of Orlando Shakes' Official Healthcare Partner AdventHealth. The safety plan includes regulations such as masks, social distancing on stage, standards for regular sanitizing of surfaces (including costumes and props), and frequent testing of union actors and the staff with whom they interact.
To accommodate social distancing for all parties, the Walt Disney Amphitheater will be sold at 30% capacity.
The most up-to-date safety information for all of Orlando Shakes' in-person offerings can be found here.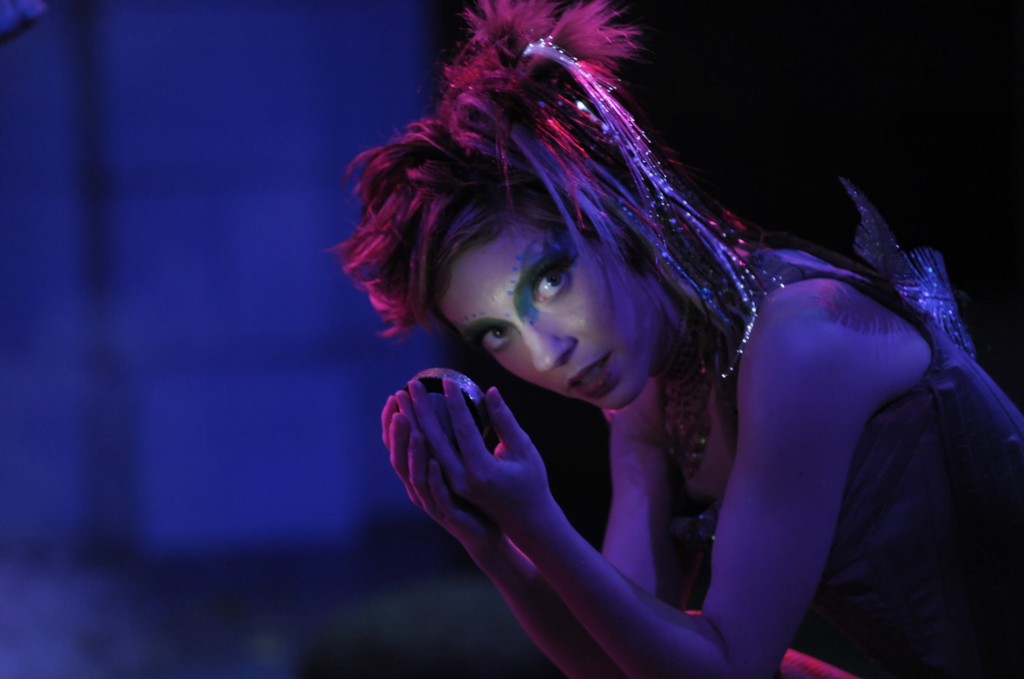 A Midsummer Night's Dream TICKETS + DETAILS
A Midsummer Night's Dream
March 31 – April 17, 2021
Walt Disney Amphitheater at Lake Eola Park
Directed by Jim Helsinger
Tickets begin at $22
For full show details and to purchase tickets, visit orlandoshakes.org/show/a-midsummer-nights-dream/.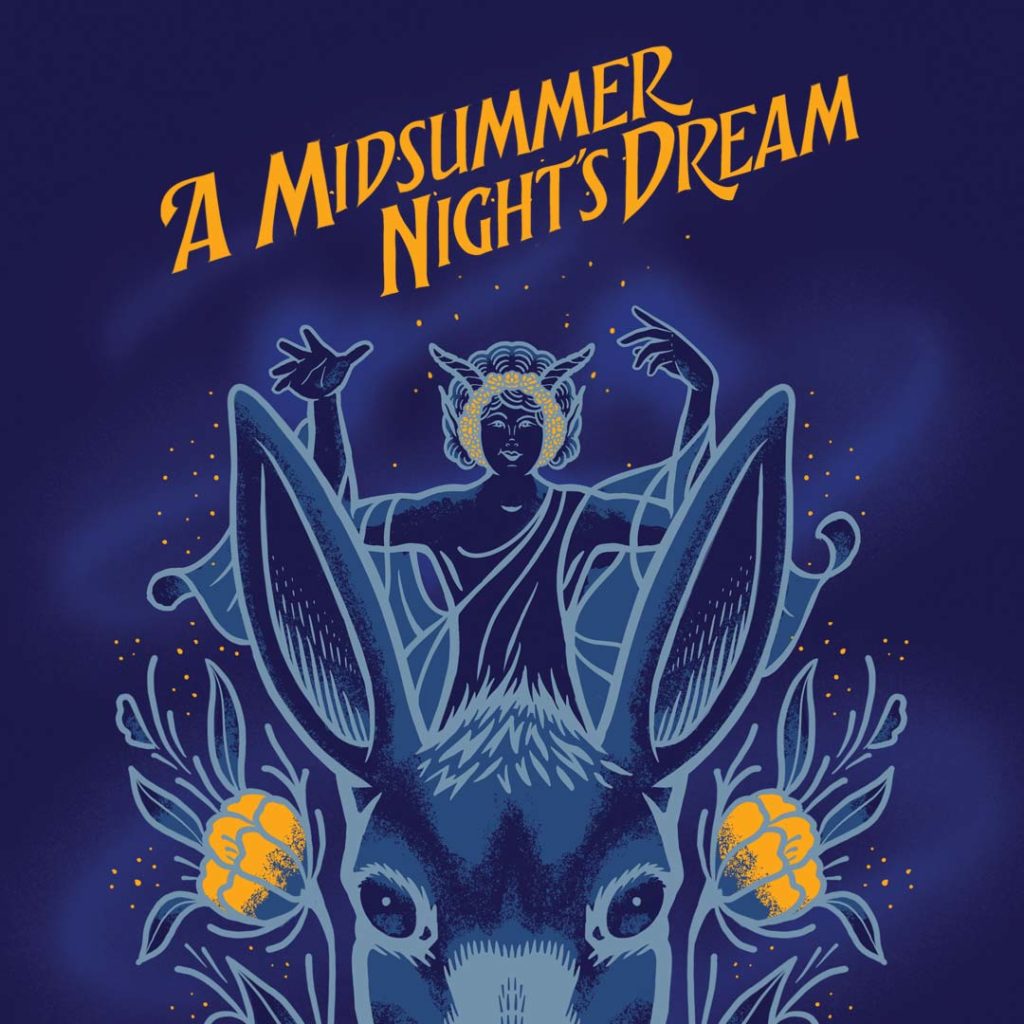 ABOUT ORLANDO SHAKES
Celebrating over 30 seasons, Orlando Shakes in partnership with UCF produces classic, contemporary, and children's plays. Under the leadership of Artistic Director Jim Helsinger and Managing Director Douglas Love-Ramos, Orlando Shakes is Central Florida's largest professional theater company, garnering national recognition from The Wall Street Journal, "Spectacular and satisfying… Broadway-quality… impressive… come to Florida and plunge yourself in…"
With ambitious, high-caliber productions like 2018's groundbreaking Original Pronunciation production of Twelfth Night, 2019's highly innovative, actor-driven production of Macbeth, and their highest-grossing musical production, 2018's In the Heights, the theater continues to provide a world-class, theatrical experience to its guests, while showcasing William Shakespeare's legacy as the cornerstone of the company. Orlando Shakes also offers immersive educational programming that serves Central Florida schools and the local community at large. Each season consists of the seven-show Signature Series, the three-show Children's Series, and PlayFest, a festival of new play readings with exclusive panels, as well as a variety of fun special events throughout the season.
---
Disclosure: Orlando Shakes is one of our valued advertising partners. Learn more about advertising with us here.
Feature image credit: Orlando Shakes' 2004 performance of A Midsummer Night's Dream at Lake Eola; Image c/o Orlando Shakes; photo by Tony Firriolo