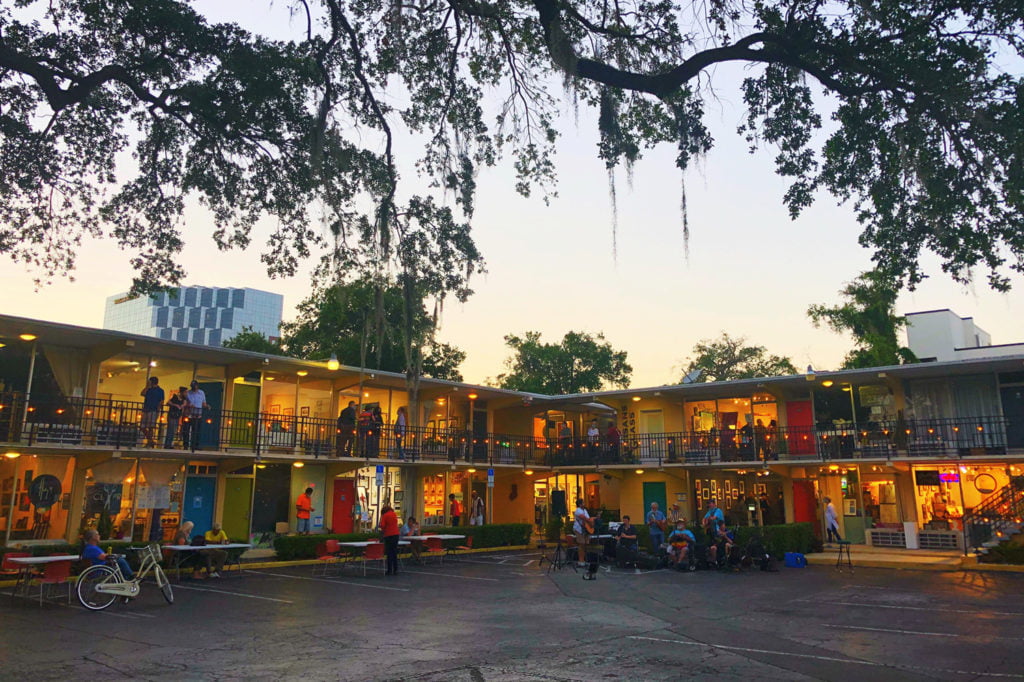 ---
Our monthly curated guide to the best Orlando events for couples
---
Summer is upon us and we are excited to get out there. Concerts and events are coming back, plus there's a great lineup of outdoor movies to enjoy. Don't forget to check out the Bite30 menus that were just released. Here's our curated list of the best Orlando events during the month of June.
Want to see your Orlando events listed here? Submit your event to us.
June 1 – 6
Bite30
June 1 – August 1
Various participating restaurants
During Bite30, participating restaurants offer special prix fixe menus that offer multi-course dinners at a set price of $30. Diners get the opportunity to try multiple dishes on the restaurant's menu for about the cost of a single entree, and restaurants get to showcase their specialty dishes to the new customers attracted by their Bite30 menu!
Menu prices vary
1st Thursdays at OMA: True Colors
Thursday, June 3, 10am
Orlando Museum of Art
Discover local artists, listen to live music and mingle with an eclectic mix of people at this monthly curated art show. Each month features a unique theme.
$15
The Plug Concert Series
Thursday, June 3, 7:30pm
Soundbar
The uniquely curated series celebrating the city's musical influence and shining a spotlight on "what's hot" and "what's next", kicks off on Thursday June 3rd with the hometown return of 2X GRAMMY nominated Latin R&B duo, COASTCITY to downtown Orlando's Soundbar, with special guest Sergio JR and hosted by Erik-Michael Estrada of the multi platinum pop group, O-Town.
Free
Leu Gardens Movie Night: When Harry Met Sally
Friday, June 4, 8:30pm
Leu Gardens
Enjoy an outdoor movie with your favorite date. Pack a dinner picnic basket and seating, alcohol is permitted.
$6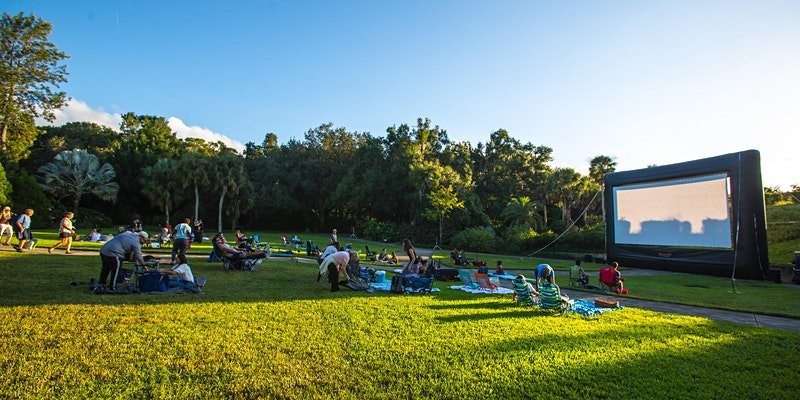 Wine Quest's 25th Anniversary Celebration
June 4, 7-10pm and June 5, 6-10pm
Loews Royal Pacific Resort
Quest, Inc. invites you to celebrate the 25th year of their signature event, Wine Quest! Grab your tickets and enjoy wines from around the world, delight in exquisite cuisine and partake in silent and live auctions! Perfect for a unique date night or fun with friends. Friday, June 4 is the Grand Tasting & Auction. Saturday, June 5 is the Premier Dining Experience. Both nights take place at Loews Royal Pacific Resort where complimentary event parking will be available. Cocktail attire. Must be 21+ to attend.
$95 (Friday); $195 (Saturday)
FAVO Motel Studios First Friday Art Show
June 4 – 5, 5-9pm
FAVO – Faith Arts Village Orlando
Enjoy this monthly open house exploring 36 artist studios and galleries, plus live music and more.
FREE Admission
DigiFringe
June 4 – 18
*VIRTUAL event hosted by Orlando Fringe
Did you miss shows at this year's 30th annual Orlando Fringe? Orlando Fringe is going digital! Tune in for screenings of select Fringe shows during the first-ever DigiFringe.
$10/show; $90 for a 10-pack; $200 for a 25-pack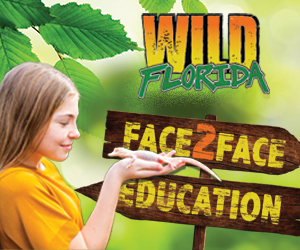 Reel Representation: Diversity in Film
June 5 – 6
Enzian Theater
This showcase highlights a selection of films to celebrate and encourage diversity and inclusion on and off screen.
Series pass $40
Winter Garden Farmer's Market 13th Birthday Celebration
Saturday, June 5, 8am-1pm
Downtown Winter Garden
Celebrate Winter Garden's National Award Winning Farmers Market during this 13th birthday celebration! Enjoy vendors, live music, life size kids games, food demonstrations and more.
FREE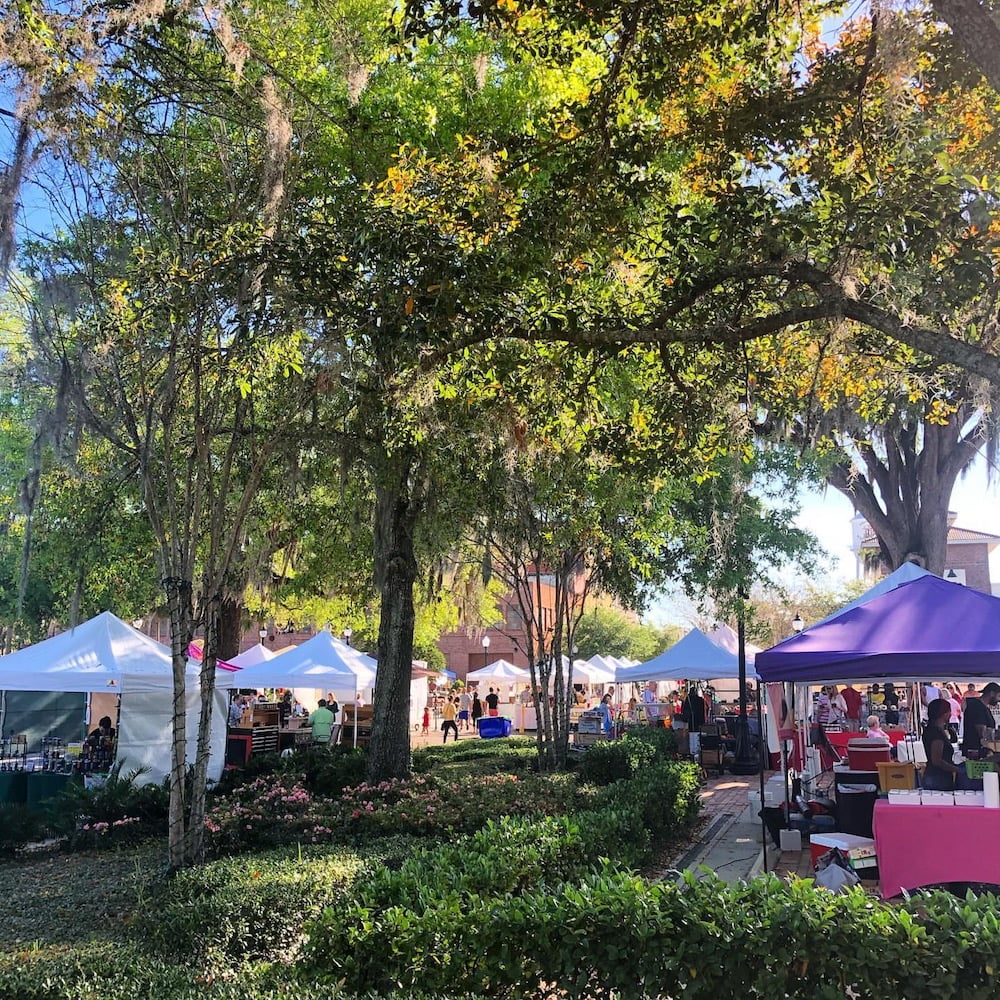 Hurricane Party Music Festival
Saturday, June 5, 12pm
Historic Downtown Sanford
The Hurricane Party Music Festival is the largest and oldest music festival set in Historic Downtown Sanford, the Craft Beer and Entertainment Center of Seminole County. The block party will also feature many craft vendors, food trucks, artists and craft beers for attendees to enjoy, while listening to the featured bands perform.
$20
Vertical Concert Series: Fleetwood Mac
Saturday, June 5, 8pm (additional shows added through July)
Orlando World Center Marriott
The series will feature a different band every weekend that will perform on Friday and Saturday night and will culminate with a nightly laser show. Bands will be featured on the upper pavilion, viewable from the private balconies of the guest rooms surrounding the area.
*Overnight stay required; packages from $199/night
Virtual Magic Show: Jimmy Ichihana x Hellcats USA
*FEATURED EVENT*
Saturday, June 5, 9-10pm
*VIRTUAL event broadcast from Hellcats USA in Winter Park
Join magician Jimmy Ichihana for a 50-minute online interactive magic show broadcast live from Hellcats USA in downtown Winter Park, FL. Jimmy has performed magic on the TV shows Penn & Teller: Fool Us and America's Got Talent, and has traveled the country to perform at Hollywood's Magic Castle and the Chicago Magic Lounge. The event takes place on Zoom and tickets to the show are sold per household. On the day of the show, you'll receive an email with the show link. And remember, bring a deck of cards because some of the magic will even happen in your home.
$25 per household
June 7 – 13
Popcorn Flicks in the Park: Toy Story 3
Thursday, June 10, 8pm
Central Park – Winter Park
Enjoy a free outdoor movie in Winter Park's Central Park every month as part of this ongoing free outdoor movie series. Reservations are required and can be made here starting April 1.
FREE; reservation required
Thornton Park District 2nd Thursday Wine & Art Walk
Thursday, June 10, 6:30pm
Thornton Park District
Orlando's favorite reoccurring art night, with 22 places to stop for a tasty libation along with art vendors, live music, DJ, artists and all sorts of fun! The cost of admission grants you a wristband glass and a map of all the participating drink locations.
$10
Oregon Wine & Cheese Tasting
Thursday, June 10, 6:30pm
The Wine Room on Park Ave (VIRTUAL option available)
Sit in the Vault and enjoy featured wines and cheeses while guest speaker, Certified Sommelier Lawrence Head, guides you through the great diversity and brilliant winemaking of Oregon's Willamette Valley. Know that some parties will be participating in shared seating. Call (407) 696-9463 to purchase in-person tickets.
$45/person for in-person event; $65 for Couple's Virtual Kit
Mango's Night Club Grand Reopening
Thursday, June 10, 8pm-midnight
Mango's Tropical Cafe
Dance the night away as the night club at Mango's officially reopens! Dinner and show re-opening date to be announced soon.
Comedy and Wine
Friday, June 11, 6:30pm
Quantum Leap Winery
Quantum Leap presents comedy by some incredibly funny people.
$20
Rock the Beach Tribute Band Series
Friday, June 11, 7pm
Hard Rock Hotel Daytona Beach
Enjoy a tribute to KISS. Tickets include general admission, complimentary valet and one drink ticket.
$10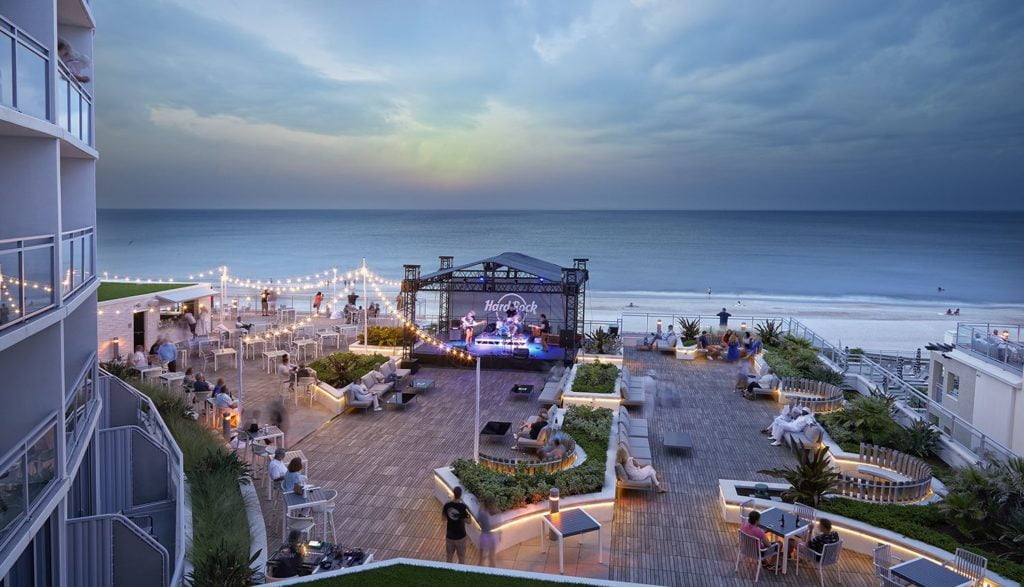 SAK Comedy Lab
Friday, June 11, 8pm
SAK Comedy Club
For one night only, SAK Comedy Lab will appear at the Clermont Performing Arts Center. SAK Comedy Lab, a Central Florida favorite for more than 25 years, specializes in spontaneous, audience-interactive, improvisational comedy, good for all ages
$15
Christner's 28th Anniversary Celebration Dinner
Friday, June 11
Christner's Prime Steak & Lobster
The Christner family is celebrating 28 years of legendary dining with a special fundraising celebration dinner to benefit one charity of choice. One hundred percent of guests' dining proceeds (excludes alcohol sales) on June 11 will be donated to Aspire Health Partners to support much needed prevention, intervention and treatment services for the most vulnerable individuals with mental health, substance use and co-occurring disorders throughout Central Florida. Call for reservations.
Menu prices vary
Gods & Monsters 6th Anniversary
Saturday, June 12, 11am-midnight
Gods & Monsters / VAULT 5421
Support local Art Vendors and enjoy special store discounts. There will also be a cosplay party in VAULT 5421, from 4pm-12am featuring themed drink specials, Cosplay Bartenders and Cage-dancing performances. Come in your favorite cosplay and get a FREE shot or soda, with your first bar purchase.
FREE Admission
Looking for more date night ideas along I-Drive? See what else is on the calendar this June on I-Drive.
Lake Nona Pineapple Festival: Flavors of Puerto Rico
Saturday, June 12, noon-11pm
Lake Nona Town Center
In partnership with the Hispanic Chamber of Commerce of Metro Orlando, be transported to the beautiful lush island of Puerto Rico as you celebrate the rich cultural history, food, and music, while dancing the night away! Inspired by Festival de la Piña Paradisíaca in La Parguera, Lajas.
FREE Admission
Illusions After Hours
Saturday, June 12, 10pm
ICON Park
Museum of Illusions' collection of interactive, immersive and distinctly incomprehensible exhibits are based on math, science, and psychology. Visitors are prompted to learn about the tricks of perception and how the human brain works as they move through each exhibit. A portion of ticket sales for this event and for Museum sales during the entire month of June will benefit the National Pulse Memorial & Museum.
$32.95
RESCUE Exhibit at Orlando Science Center
*FEATURED EVENT*
Now through September 6 | 10 am – 5pm daily
Rappel in for summer exhibit RESCUE and explore the work of everyday heroes including rescue techniques, the details surrounding emergency situations, and the various life-saving equipment used by rescue personnel. Scaling down a sheer cliff face, communicating under thunderous chopper blades, squinting through the glare of flashing warning lights… When disaster strikes, will YOU have what it takes to be a hero? Find out in this all-ages experience included in museum admission!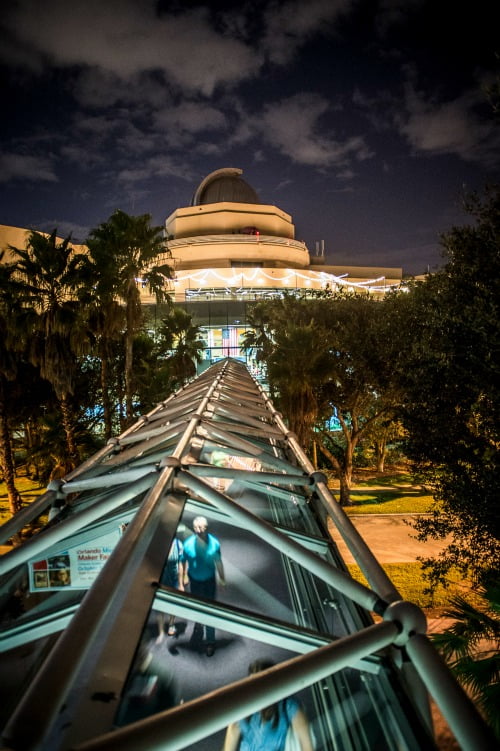 Loud & Proud
Saturday, June 12, 6-11pm
Orlando Brewing
A mini music fest with the goal of raising money for the OnePulse foundation while honoring the 49 lives lost 5 years ago at Pulse. Raffle tickets will be sold and all proceeds will go to the OnePulse Foundation.
FREE Admission
onePULSE Foundation Pulse Five-Year Remembrance Ceremony
Saturday, June 12, 7-8pm
Frontyard Festival at Dr. Phillips Center for the Performing Arts
This ceremony will also be live streamed on Facebook and YouTube. Other free Pulse remembrance events at Dr. Phillips Center include An Evening of Reflection & Promise on June 7 and My Portraits of Pulse by the Orlando Gay Chorus on June 8.
FREE; live event is first come, first served
Fashion for Wishes
Saturday, June 12
The Balcony Orlando
Fashion for Wishes is a fashion-forward event created in 2016 as a fundraiser for Make-A-Wish® Foundation Chapter of Central and Northern Florida. The charity fashion show unites Orlando-based boutiques with local celebrities, models, makeup artists and hair stylists, who all join forces for the fun-filled night to walk the runway, showcase upcoming collections and directly support Make-A-Wish.
$100
Date Night at Pig Floyd's
Saturday, June 12, various pickup times available
Pig Floyd's Urban Barbakoa
On the 2nd Saturday of each month, pick up a special date night kit from Pig Floyd's! This month's Date Night Kit (for two) will include: 4 Tacos, 3 Sides & 2 Beers or 1 Wine (equal to two glasses) from Pig Floyd's. You'll also get a scented candle from The Solo Candle, a sweet treat from a local spot, disposable tableware for two and a conversation card. Preorder by calling 1.833.PIG.LOVE. Read more about the date night kit here.
$44.99/couple
June 14 – 20
Couples Cooking: Chinese
Monday, June 14, 6pm
Publix Aprons Cooking School: Dr. Phillips
Forget about take-out, we'll show you how to make awesome Chinese cuisine right at home.
$100 per couple
3rd Thursday at CityArts
Thursday, June 17, 5-9pm
Downtown Arts District Orlando
Art exhibits throughout downtown Orlando.
FREE
Culinary Curiosities: Cooking with Beer
Thursday, June 17, 6pm
Edible Education Experience
Dr. Ken Frye will teach you how to use your favorite beers to transform food and bring new flavors to the table. We will explore how beer impacts food, learn basic concepts and how-tos for beer in food, and sample some boozy bites!
$50
Sunset at the Zoo
Thursday, June 17, 5-8pm
Central Florida Zoo
Enjoy adults-only access to the zoo during sunset with food + adult beverages for purchase. Read more about this event series here.
$7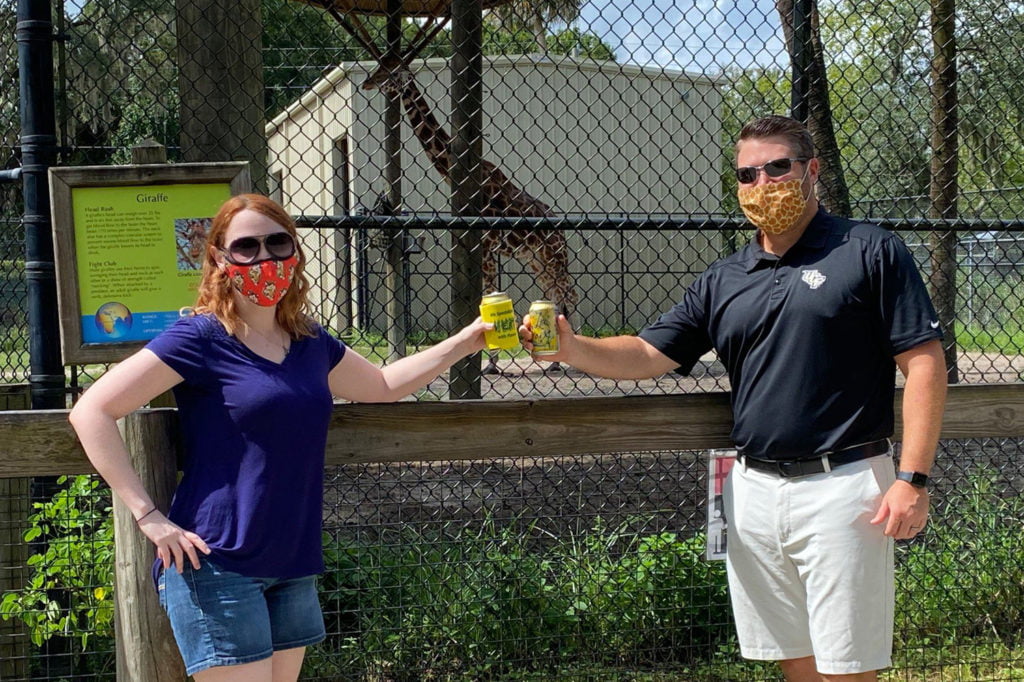 Yoga Under the Stars
Friday, June 18, 7:30-8:30pm
Orlando Brewing
This class is taught by Sarah Burnett, aka AcroSarah and each ticket includes a 16 oz. Orlando Brewing organic beer of your choice
$12 in advance; $14 day of
Annual Juneteenth Celebration: Knowing and Remembering
Saturday, June 19, 10am
Winter Park Community Center
In commemoration of "Juneteenth," the Hannibal Square Heritage Center, Winter Park Public Library, and Winter Park Parks and Recreation are hosting the annual Juneteenth Celebration: Knowing and Remembering. This year's Juneteenth observance will feature guest speakers, live performances, local food trucks, and more!
FREE
Young Frankenstein Father's Day BBQ
Sunday, June 20, 11:30am
Enzian Theater
Treat the terrific men in your life to a BBQ lunch buffet, FREE beer,and an outrageously funny flick at Enzian!
$70 Table for 2
June 21 – 30
Lake Nona's Great American Weekend
June 24-26
Locations throughout Lake Nona
Each year, Lake Nona celebrates the Fourth of July with festivities for the whole family to enjoy ending with nighttime fireworks show.
Ticketed and free events throughout the weekend
Classic Albums Live: The Eagles
Friday, June 25, 8pm
Hard Rock Live
Classic Albums Live features the finest studio musicians performing classic rock albums LIVE note for note, cut for cut. This time it's The Eagles "Greatest Hits"!
Tickets start at $35.50
Parisian Bistro Wine and Dine
Friday, June 25, 6:30pm
Publix Aprons Cooking School – Dr. Phillips
Our Chefs are ready to serve up some of the most classically elegant dishes inspired by Paris, and paired with wines to match.
$50
Harry Potter and the Order of Phoenix in Concert
June 26 and 27, various times
Dr. Phillips Center
For the first time ever, audiences can rediscover the magic of Harry Potter and the Order of the Phoenix™ while the Orlando Philharmonic Orchestra performs Nicholas Hooper's unforgettable score and Harry Potter™ soars across the big screen in high-definition.
Tickets start at $45
Summerween
Saturday, June 26, 11am
Ivanhoe Village
Orlando loves dressing up so much we thought we would add another opportunity to our calendar. This event is Halloween lite and will feature children's activities, trick or treating for adults and children, and specials and discounts throughout the district for a $5 wristband available for purchase.
$5
Wine Wars
Saturday, June 26, 5pm
The Veranda at Thornton Park
WINE WARS is a competitive wine tasting event where even the loser gets to take something home.
$35
Orlando Philharmonic Orchestra Summer Serenades
Sunday, June 27, 1pm
The Plaza Live
4-part concert series featuring musicians from your Orlando Philharmonic Orchestra. Programs will feature musicians across all programs and a few special surprise guests along the way.
$35; brunch available for an additional $25
Ongoing Orlando Events
SeaWorld's Electric Ocean
Select nights May 28 – September 6
SeaWorld Orlando
Stay late all summer to immerse yourself in exotic worlds of light and music and experience your favorite SeaWorld attractions in a whole new way. Join playful, glowing sea creatures and world-class DJs for a family-friendly dance party beneath the waves. Then end the night with Ignite, a fireworks and fountains spectacular that brings the brilliance of the sea to the sky above.
Included with park admission
Looking for more date night ideas along I-Drive? See what else is on the calendar this June on I-Drive.
Five Years After the Pulse Tragedy
May 29 – August 15
Orange County Regional History Center
The Orange County Regional History Center's 2021 remembrance exhibition, Community: Five Years After the Pulse Tragedy, examines how communities of all kinds were touched both locally and across the globe. Visitors will follow the story of Pulse nightclub, from its earliest conception through 2016, as well as the response to the devastating event and the lasting impact in the time since. Through the telling of this important part of our collective history, the museum seeks to celebrate the spirit of community and honor the 49 victims and all of those affected.
$8
Sunday Jazz Brunch
Sundays 10am-2pm
Grand Bohemian Hotel Orlando
Every week from 10 a.m. to 2 p.m. enjoy breakfast favorites, specialty desserts, and weekly themed specials as live jazz serenades you.
$60
Diverse Word Open Mic
Tuesdays in June
Downtown CREDO North Quarter
Diverse Word is the longest running open mic in Orlando. Attend to perform and/or listen to poets and other artists every Tuesday night!
FREE Admission
TPD Thursday Night Market
Thursdays from 6-10pm
Thornton Park District
A family and dog friendly weekly outdoor market! Located by World of Beer in the Osceola Circle. Featuring unique local vendors, food trucks, music, bars provided by Aku Aku Tiki & The Abbey and lots of outdoor seating!
FREE Admission
Public Ice Skating Sessions
Various Dates
RDV Ice Den
Enjoy public skating on the ice rink every week!
$13
Bites, Sips and Hips
Fridays and Saturdays, 9pm
HÄOS on Church
Dine and Enjoy a DAMN GOOD SHOW with Blue LaLa Entertainment. Come see what Orlando is talking about! Reservations recommended.
$7 artist fee upon arrival; menu prices vary
Weekends at the Winery
Saturdays and Sundays through June
Lakeridge Winery
Come out and enjoy the expansive vineyard green, including delicious food, live entertainment, and Lakeridge wines by the glass at the outdoor bar. Bring your own lawn chairs.
FREE Admission
---
Want your Orlando events listed here?
Learn more about advertising with us and submit your event here.
Disclosure: Some, but not all, of the Orlando events featured in this post are hosted by our valued advertising partners.
Feature image: FAVO Faith Arts Village Orlando First Friday open house