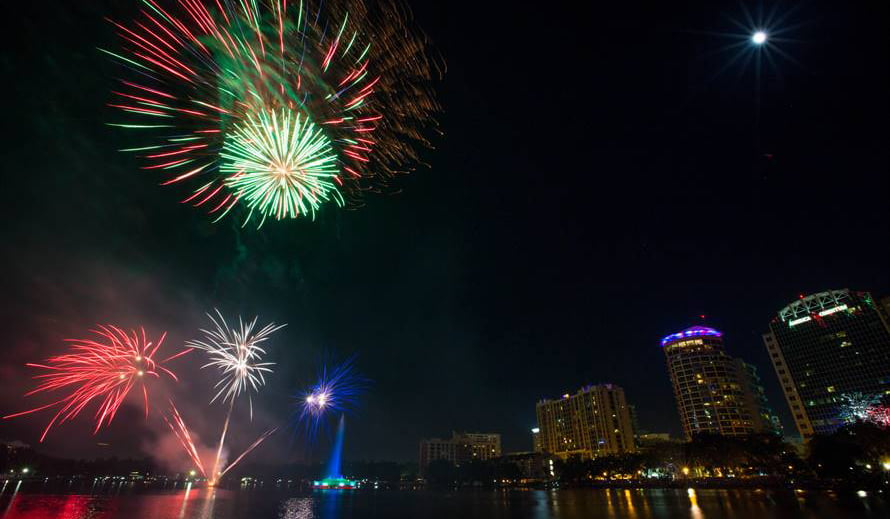 ---
Our monthly curated guide to the best Orlando events for couples
---
From Independence Day fun to the continuation of Bite 30 at participating Orlando restaurants, July is bound to be a ton of fun! Here's our curated list of the best Orlando events during the month of July.
Want to see your Orlando events listed here? Submit your Orlando event to us.
July 1 – 4
Teatro Martini Adults-Only Dinner Show
New show opening Thursday, July 1, 7:30pm
Pirates Dinner Adventure
The Vegas-inspired show features pole dancers, hula hoop artists, comedians, magicians and jugglers. The show's dance numbers are based on cult-favorites such as Risky Business and The Rocky Horror Picture Show, and choreographed by Europe's top ballet artist.
$69.95 and up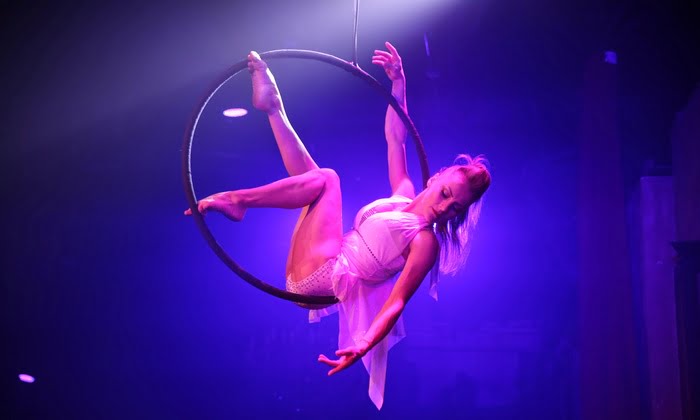 Macaron and Beer Pairing
Thursday, July 1, 6pm
Orlando Brewing
Enjoy 4 delicious macarons paired with 4 amazing organic beers at this unique pairing with Black Cat Macarons.
$25
Red, White & Blues on the Plaza
Friday, July 2, 7-9pm
Centennial Plaza
Live music performance in the center of downtown Winter Garden.
FREE
Cuba Libre Restaurant Grand Reopening
Friday, July 2
Cuba Libre
Latin band Stella Beat will perform live during the restaurant's grand reopening weekend celebration. Nightlife will return later in the month on July 9.
Menu prices vary
Cocktail Class at The Courtesy
Saturday, July 3, 5-6:30pm
The Courtesy
Learn the history and technique of craft cocktails during this hands-on class. Ticket includes materials, 3 cocktails and gratuity.
$60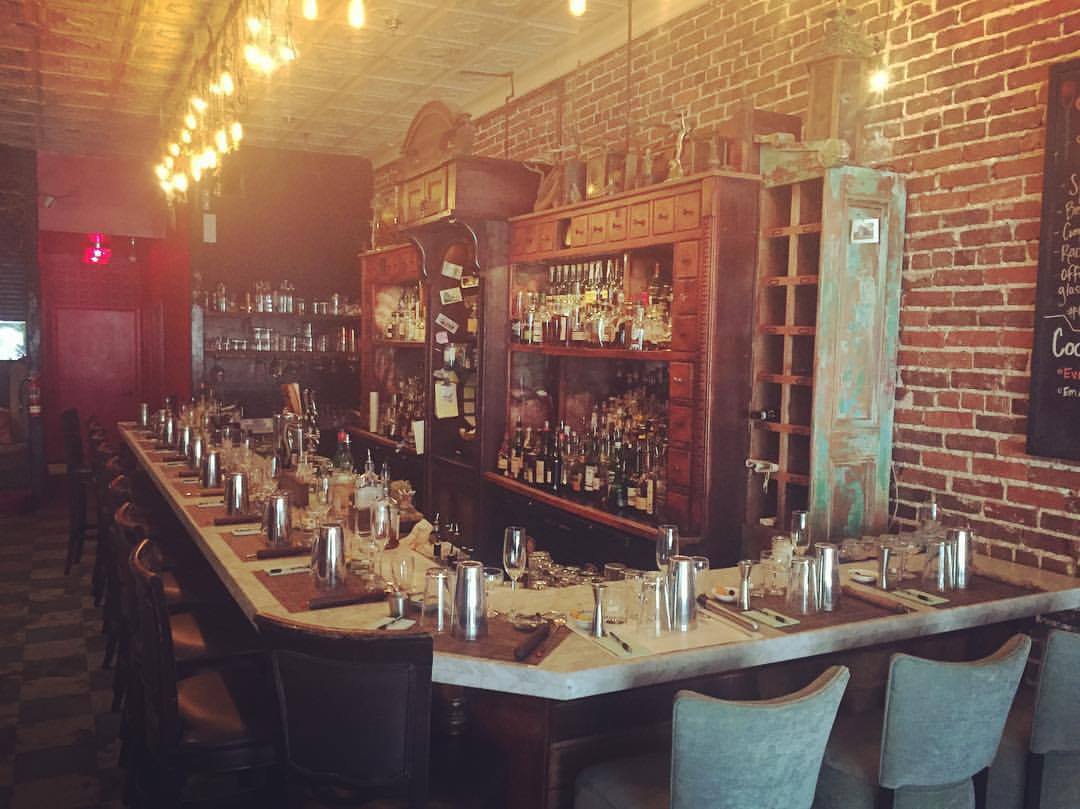 Vertical Concert Series: No Filter Band
July 3 – 4
Orlando World Center Marriott
This concert series features a different band every weekend that will perform on Saturday night followed by a nightly laser show. Bands will be featured on the upper pavilion, viewable from the private balconies of the guest rooms surrounding the area. July 4th weekend festivities include live music on Sunday night and a fireworks show.
*Overnight stay required; packages from $309/night

4th of July Sunset and Fireworks Paddle
Sunday, July 4, 8-10pm
Lake Ivanhoe
Join Lake Life Paddle to paddle the night away while watching downtown Orlando's awesome fireworks show. Float in the middle of the lake and watch the show unfold over the city skyline.
$10 (bring your own board); $42 for kayak or paddle board rental; $80 for tandem kayak rental
Fireworks at the Fountain
Sunday, July 4, 5-10pm
Lake Eola Park
Live entertainment, family friendly fun, and food and beverages available for purchase from a variety of vendors. At 9:15 p.m., the sky will illuminate with a spectacular fireworks finale, set to a live patriotic performance by the Orlando Concert Band.
FREE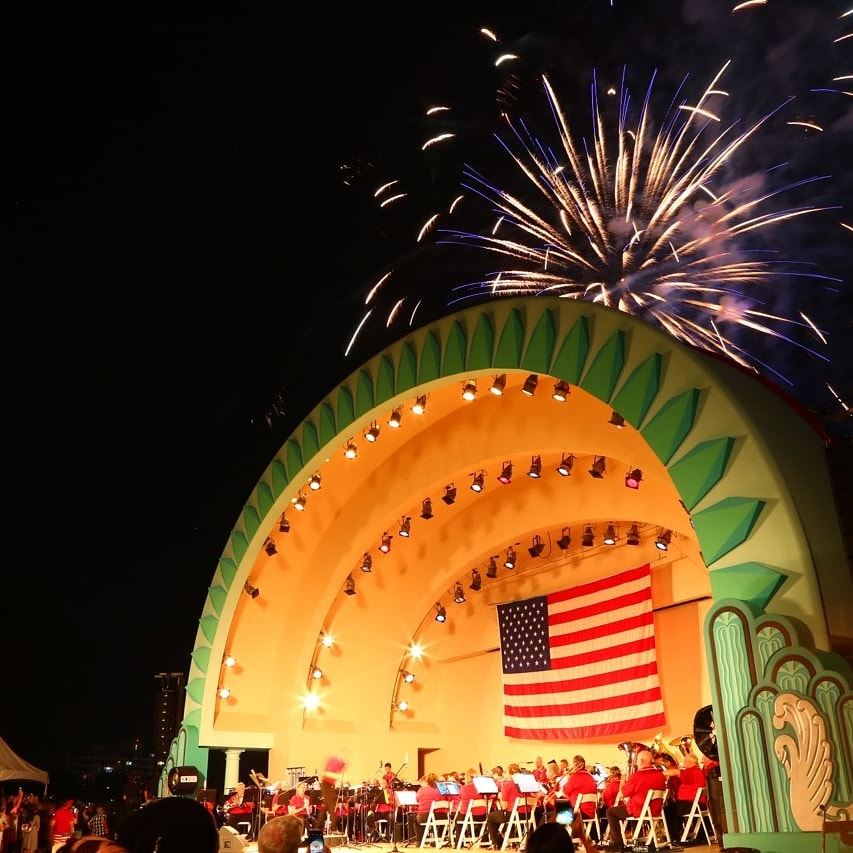 ---
July 5 – 11
The Generous Pour
July 5-September 6
The Capital Grille
The annual summer wine event invites guests to sip as many wines as they wish from a collection of seven distinctive labels for $28 with dinner.
$28
Thornton Park District 2nd Thursday Wine & Art Walk
Thursday, July 8, 6:30-9:30pm
Thornton Park District
Orlando's favorite reoccurring art night, with 22 places to stop for a tasty libation along with art vendors, live music, DJ, artists and all sorts of fun! The cost of admission grants you a wristband glass and a map of all the participating drink locations. Glass pickup this month is at Island Time.
$10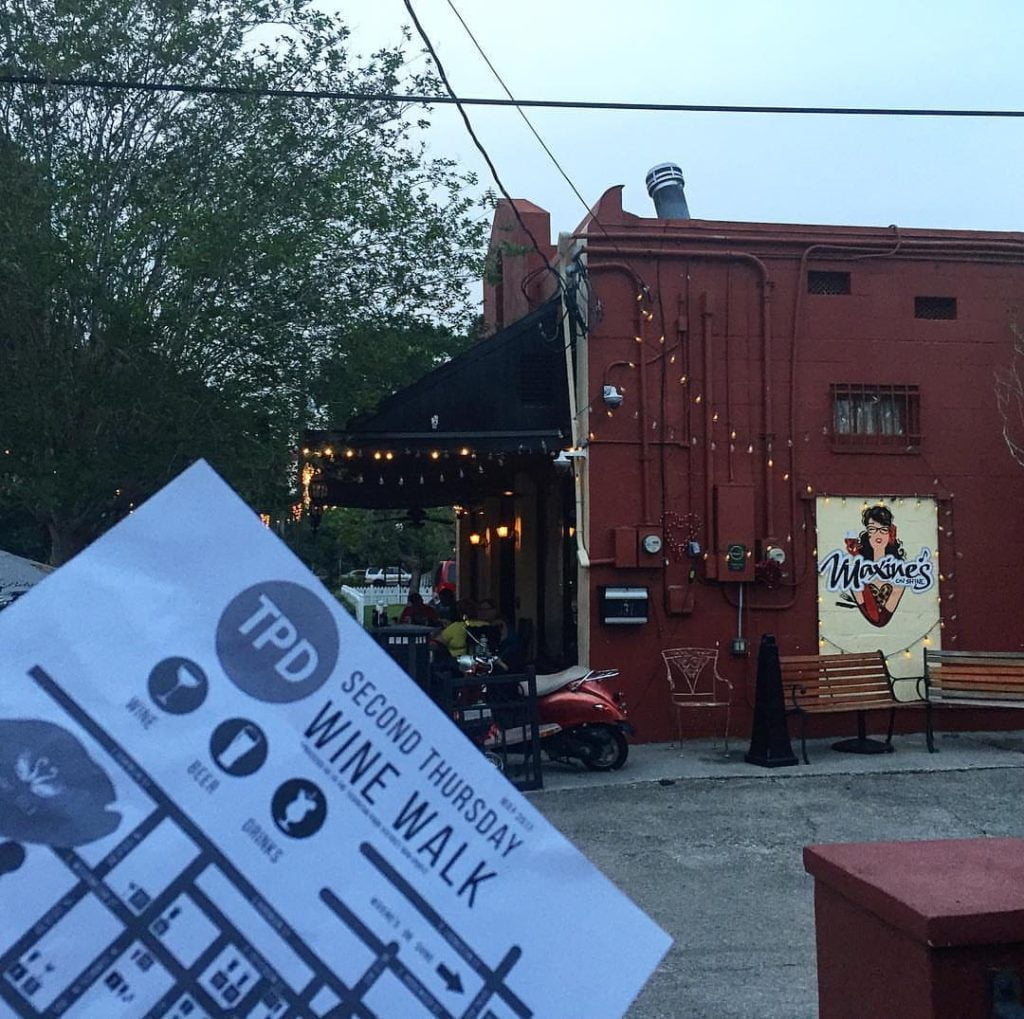 Popcorn Flicks in the Park: Men in Black
Thursday, July 8, 8pm
Central Park – Winter Park
Enjoy a free outdoor movie in Winter Park's Central Park every month as part of this ongoing free outdoor movie series. Reservations are required and can be made beginning on July 1.
FREE; reservation required
Almond Milk District Vegan Tour
July 8, 15, 22 and 29, 5:30pm
Milk District
With just a click of the heels, The Milk District transforms into The "Almond" Milk District! Join us on an entirely plant-based tour through The Milk District, tasting the numerous plant-based options offered by all of its great local spots.
$75
The Bodyguard: The Musial
July 9 – August 8, various showtimes
Garden Theatre
Superstar Rachel Marron refuses to believe she's in danger, but her newly hired bodyguard Frank Farmer thinks otherwise. Each one expects to be in charge, but what they don't expect is to find their home in one another.
Tickets start at $25
Rock the Beach Tribute Band Series
Friday, July 9, 7pm
Hard Rock Hotel Daytona Beach
Enjoy a tribute to Led Zeppelin. Tickets include general admission, complimentary valet and one drink ticket.
$10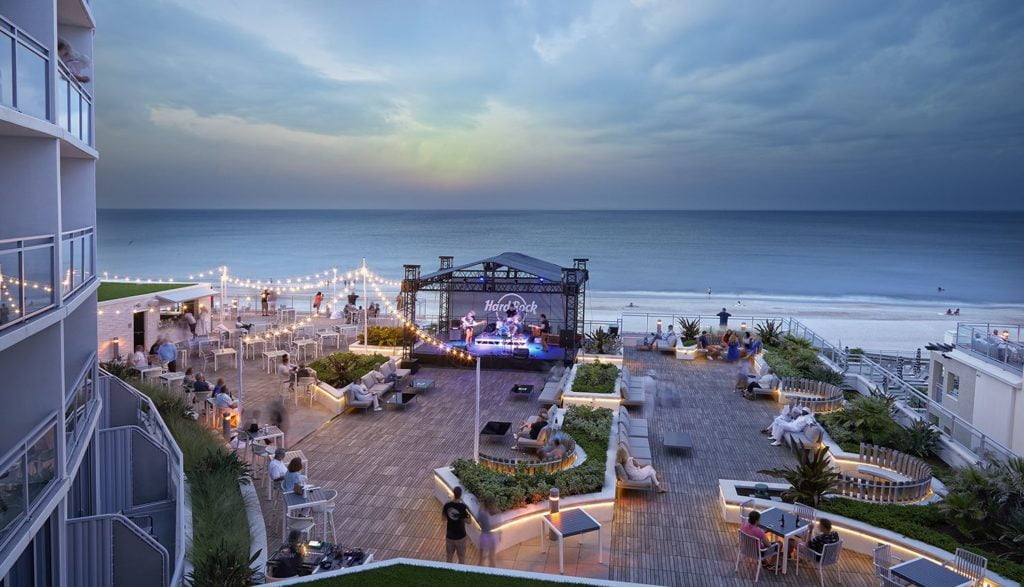 Ivanhoe Artisan & Vendor Market
Saturday, July 10, 12-5pm
Ivanhoe Park Brewing Company
Craft Show filled with crafters, vintage, shopping vendors and local businesses.
FREE
In Vino Veritas: Discovering Italian Wines
Saturday, July 10, 1pm
Leu Gardens
In this class, we will explore some of the lesser-known wines of Italy. Together, we will sample an assortment of 6 to 8 wines from around the country in a range of different styles.
$75
Date Night at Pig Floyd's
Saturday, July 10, various pickup times available
Pig Floyd's Urban Barbakoa
On the 2nd Saturday of each month, pick up a special date night kit from Pig Floyd's! Each kit includes: 4 Tacos, 3 Sides & 2 Beers or 1 Wine (equal to two glasses) from Pig Floyd's. You'll also get a scented candle from The Solo Candle, a sweet treat from a local spot, disposable tableware for two and a conversation card. Preorder by calling 1.833.PIG.LOVE. Read more about the date night kit here.
$44.99/couple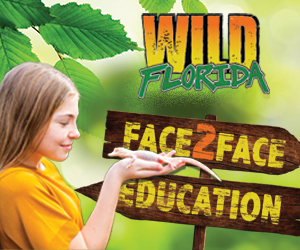 Tiki Summer Launch Party
Saturday, July 10, 6-10pm
Grand Bohemian Hotel Orlando
Polynesian celebration on the Bohemian Terrace rooftop pool deck featuring authentic fare, live entertainment, and drinks from the new #TikiSummer cocktail menu.
$45
Corsets & Cuties, a Burlesque Cabaret- #delicious Encore Performance
Saturday, July 10, 7:30pm (doors at 7pm)
Upstairs at HÄOS on Church
Enjoy a second helping of something #delicious with an encore performance of Corsets & Cuties' Orlando Fringe show.
$12
Orlando Philharmonic Orchestra Summer Serenades
Sunday, July 11, 1pm
The Plaza Live
4-part concert series featuring musicians from Orlando Philharmonic Orchestra. Programs will feature musicians across all programs and a few special surprise guests along the way.
$35; brunch available for an additional $25
---
July 12 – 18
Couples Cooking: Thai Style
Tuesday, July 13, 6pm
Publix Aprons Cooking School – Winter Park
Forget about take-out, learn how to make awesome Chinese cuisine right at home.
$100/couple
FusionFest Diversitastic! Dining Experience: USA
Wednesday, July 14, 7-9pm
Cecil's Texas Style BBQ
Each month FusionFest offers patrons a chance to immerse themselves into exploring the tastes, sights, sounds and mindsets of another part of the world. You'll receive a full meal, chef talk about the food and eating customs, entertainment, presentation about the culture and more.
$49.95
Adults-Only Sunset at the Zoo
Thursday, July 15, 5-8pm
Central Florida Zoo
Enjoy adults-only access to the zoo during sunset with food + adult beverages for purchase. Read more about this event series here.
$7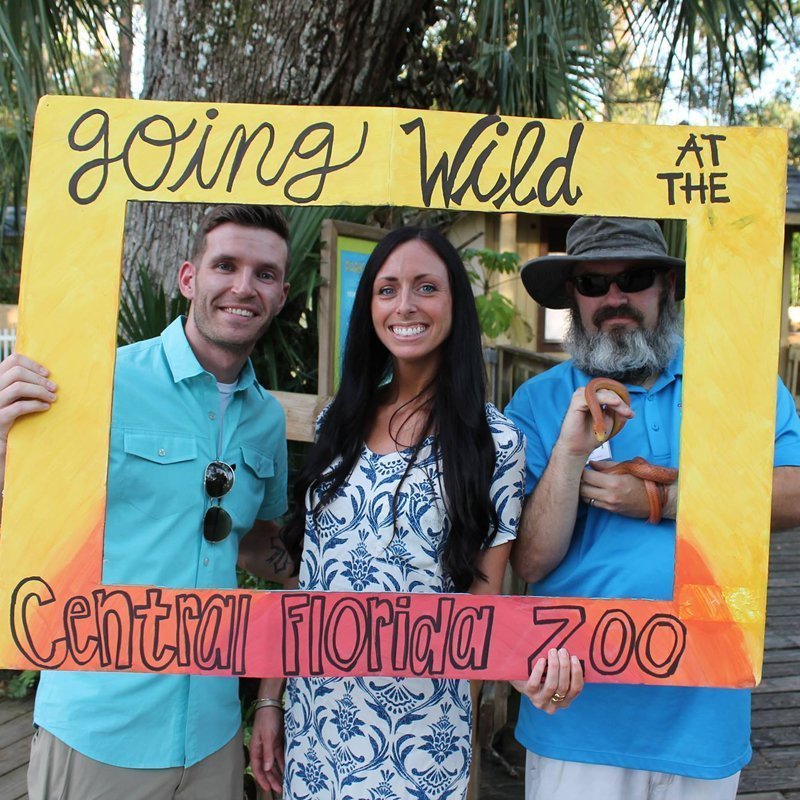 3rd Thursday at CityArts
Thursday, July 15, 6-9pm
Downtown Arts District Orlando
Art exhibits throughout downtown Orlando.
FREE
EPCOT International Food and Wine Fest
July 15-November 20
EPCOT
Starting July 15, you can eat and drink your way through the park's largest culinary fest
Tickets start at $109
Global Classics With The Secrets of the Sommelier
July 15 and July 29
Melia Orlando
This enchanting voyage commences on July 15 and 29 through the regions of Cataluña, Spain, with wines rated 95 and above, perfectly paired with Spain-inspired lite bites and desserts. Those participating will truly feel as if they are touring the castle regions of Spain, with every sip, swirl, sniff, and savor.
$49
En La Cocina Cooking Class
*SOLD OUT*
Thursday, July 15, 6:30-8:30pm
Tapa Toro
Learn to make Crab Cake, Risotto Marinero, and a mini Peach Cobbler at this hands-on cooking class around the Paella Pit. Class also includes two chef tasting tapas.
$54 plus tax and gratuity
Looking for more date night ideas along I-Drive? See what else is on the calendar this July on I-Drive.
Orlando Water Lantern Festival
Saturday, July 17, 5-10pm
Orlando Watersports Complex
Water Lantern Festival is an amazing experience where you'll witness the magic of lanterns as they light up the water.
$35.99 and up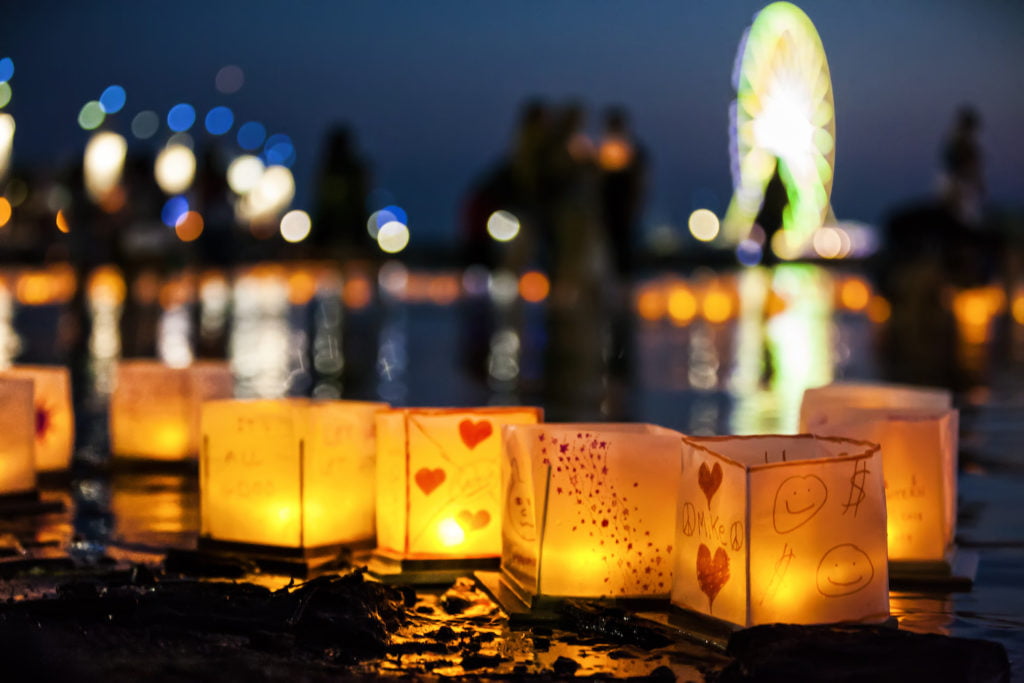 Central Florida Film Slam
Sunday, July 18, 1pm
Enzian Theater
Central Florida Film Slam is an unrated, independent film showcase and competition open to all regional filmmakers and students. Showcase your own work or come see the work of other local filmmakers on the big screen.
$9
Rauce Padgett
Sunday, July 18, 7pm
Improv Orlando
Enjoy a special comedy show from award-winning stand up comedian and Orlando native Rauce Padgett.
$5/couple
---
July 19 – 25
The Milk District Neighborhood Eats Tour
July 6, 20 and 27, 6pm
The Milk District
The Milk District Neighborhood Eats tour is a delicious peek into a handful of locally-owned gems where food cultures can be celebrated in multiple ways!
$75
The Frogpig and Friends Variety Hour
July 22 at 8pm and July 23 at 7pm and 10pm
HAOS on Church
Songs! Sketches! Special guests! Who knows… maybe a certain someone's parents will finally make an appearance! (They absolutely will not. Save the Cease and Desist for another day, Mr. Michael Mouse.)
$20
Parent's Night Out – Charcuterie Workshop
July 23, 6pm
Once Upon a Creation
Whether it's with your spouse or just a girls night out you deserve some time away! Join us for a Parents Night Out and learn to create a beautiful duo of boards as this charcuterie board trend continues to grow.
$55
Creative City Project – Re:Charge
July 23 – 25 and July 30 – August 1, 7:30pm and 9:30pm
Colonial Promenade Orlando
A live ensemble of orchestral musicians plays a 75-minute concert of peaceful and reflective music.
$35
Classic Albums Live: Led Zeppelin
Friday, July 23, 8pm
Hard Rock Live
Classic Albums Live features the finest studio musicians performing classic rock albums LIVE note for note, cut for cut. This time it's Led Zeppelin!
Tickets start at $35.50
Terrarium Fun
Saturday, July 24, 9:30am
Leu Gardens
You don't have room for a garden or greenhouse, or you've always wanted to make your own terrarium, but didn't know where to start? In either case, this is the class for you.
$30
TPD 7th Annual Putt N' Pour
Saturday, July 24, 12pm
World of Beer
TPD's Putt N' Pour is part Pub Crawl, part Miniature Golf and all fun! Golfers will be challenged by holes designed and built by multiple Thornton Park District bars and restaurants while enjoying drink specials and prize giveaways.
$15
Pool Party Brunch
Saturday, July 24, 11am-5pm
The Veranda at Thornton Park
Enjoy craft and food vendors, mimosas, beer and water activities.
Prices vary
Orlando Philharmonic Orchestra Summer Serenades
Sunday, July 25, 1pm
The Plaza Live
4-part concert series featuring musicians from your Orlando Philharmonic Orchestra. Programs will feature musicians across all programs and a few special surprise guests along the way.
$35; brunch available for an additional $25
---
July 26 – 31
Sushi and More
Friday, July 27, 6pm
Publix Aprons Cooking School: Dr. Phillips
Taking sushi to the next level with some other Sushi night out favorites.
$60
Pies, Pies, Pies
Thursday, July 29, 6pm
Publix Aprons Cooking School: Dr. Phillips
What's better in the summertime than a delicious, flaky pie?! Join us in the kitchen to learn a few more flavors to add to your summer-time pie repertoire
$50
Orin Swift TasteMaker Wine Dinner
July 29 at 6pm and July 30 at 7pm
Ruth's Chris Winter Park
Born of passion and craftsmanship, Orin Swift wines provide the perfect accompaniment to 5 innovative Ruth's Chris courses.
Call to Reserve
Chef Night [around the table] – Chef Tonda Corrente
Thursday, July 29, 6-8:30pm
Edible Education Experience
A new iteration of the beloved Chef Night. Enjoy an variety of small plates with Chef Tonda Corrente of La Femme du Fromage.
$75
SoDo Laughs Comedy Show
Thursday, July 29, 7-9pm
Swirlery Wine Bar
Enjoy a night full of belly laughs and tasty wine at this comedy event with special performances from Devin Siebold and James Yon.
$15
Sixty Vines x Cristom Wine Pairing Dinner
Thursday, July 29, 6:30pm
Sixty Vines Winter Park
Step into Sixty Vines & enjoy a three-course menu while taking a journey through Cristom's best wine pairings with vineyard manager & winemaker, Daniel Estrin.
$114
Free Admission at Bok Tower Gardens
Friday, July 30, 8am-5pm
Bok Tower Gardens
Enjoy free admission to the gardens on the last Friday of each month through September, compliments of Wawa. Refer to our guide to a day date at Bok Tower to plan your day.
FREE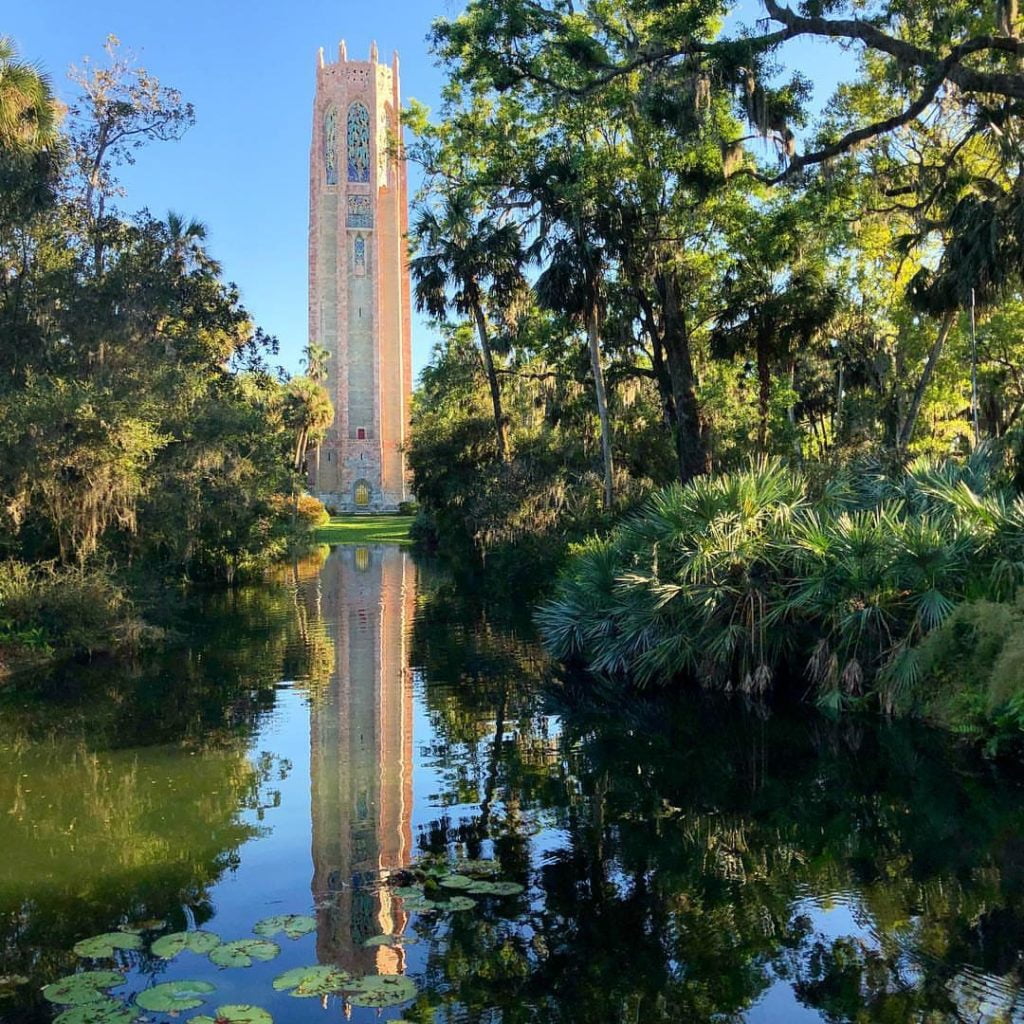 Vertical Concert Series: Audio Exchange
Saturday, July 31, 8pm
Orlando World Center Marriott
This concert series features a different band every weekend that will perform on Saturday night followed by a nightly laser show. Bands will be featured on the upper pavilion, viewable from the private balconies of the guest rooms surrounding the area.
*Overnight stay required; packages from $249/night
---
Ongoing Orlando Events
Bite30
June 1 – August 1
Various participating restaurants
During Bite30, participating restaurants offer special prix fixe menus that offer multi-course dinners at a set price of $30. Diners get the opportunity to try multiple dishes on the restaurant's menu for about the cost of a single entree, and restaurants get to showcase their specialty dishes to the new customers attracted by their Bite30 menu!
Menu prices vary
Tropical Fridays
July 9-July 30, 10:30pm
Cuba Libre
Cuba Libre Restaurant & Rum Bar's Tropical Fridays will feature award-winning salsa performers and local Latin radio personalities.
$10
Five Years After the Pulse Tragedy
May 29 – August 15
Orange County Regional History Center
The Orange County Regional History Center's 2021 remembrance exhibition, Community: Five Years After the Pulse Tragedy, examines how communities of all kinds were touched both locally and across the globe. Visitors will follow the story of Pulse nightclub, from its earliest conception through 2016, as well as the response to the devastating event and the lasting impact in the time since. Through the telling of this important part of our collective history, the museum seeks to celebrate the spirit of community and honor the 49 victims and all of those affected.
$8
SeaWorld's Electric Ocean
Select nights May 28 – September 6
SeaWorld Orlando
Stay late all summer to immerse yourself in exotic worlds of light and music and experience your favorite SeaWorld attractions in a whole new way. Join playful, glowing sea creatures and world-class DJs for a family-friendly dance party beneath the waves. Then end the night with Ignite, a fireworks and fountains spectacular that brings the brilliance of the sea to the sky above.
Included with park admission
Tasty Takeover in The Milk District
Tuesdays from 6:30-10pm
The Milk District – E. Robinson St
THE food truck block party in Orlando! Find it in The Milk District every Tuesday night behind the bars and shops of E. Robinson St.
FREE Admission
Diverse Word Open Mic
Tuesdays from 7:30-10pm
Downtown CREDO North Quarter
Diverse Word is the longest running open mic in Orlando. Attend to perform and/or listen to poets and other artists every Tuesday night!
FREE Admission
TPD Thursday Night Market
Thursdays from 6-10pm
Thornton Park District
A family and dog friendly weekly outdoor market! Located by World of Beer in the Osceola Circle. Featuring unique local vendors, food trucks, music, bars provided by Aku Aku Tiki & The Abbey and lots of outdoor seating!
FREE Admission
Weekends at the Winery
Saturdays and Sundays, noon-4pm
Lakeridge Winery
Head to this Central Florida winery's expansive vineyard green each weekend for delicious food, live entertainment, complimentary wine tastings/tours, and Lakeridge wines by the glass at the outdoor bar.
FREE admission
Winter Garden Farmers Market
Saturdays from 8am-1pm
Downtown Winter Garden
FREE Admission
Orlando Farmers Market
Sundays from 10am-3pm
Lake Eola Park
FREE Admission
The SOKO Marketplace in Hannibal Square
Sundays from 11am-4pm
Shady Park, Winter Park
The SOKO Marketplace was created to provide a venue of commerce and exchange for entrepreneurs of color negatively impacted by gentrification, depletion of brick and mortar business space, and a lack of access to small business start-up funds. Come support businesses created by people of color, entertainment, and great food!
FREE Admission
Public Ice Skating Sessions
Various Dates
RDV Ice Den
Enjoy public skating on the ice rink every week!
$13
---
Want your Orlando events listed here?
Learn more about advertising with us and submit your Orlando events to us.
Disclosure: Some, but not all, of the Orlando events featured in this post are hosted by our valued advertising partners.