Disney's BoardWalk is arguably one of the best date night spots on Disney property. The picturesque boardwalk that transports you to a seaside town in New England becomes even more romantic as the sun goes down. There are plenty of ways to fill your night here and it can be hard to pick just a couple. Here's our itinerary for exploring the best of Disney's BoardWalk on a progressive date night.
Start with Drinks
Choose one of these two locations to enjoy a drink at the beginning of your night.
Belle Vue Lounge
If you walk through the hotel to get to the BoardWalk, this little lounge will be to your right down the hallway. Outfitted with comfy chairs and couches, it's a great place to relax. If you feel like stirring up some competition, grab one of the board games to play. Or, order a drink and sit on the porch to people watch.
Hours: 5pm-11pm
AbracadaBar
Located on the right-hand side of the BoardWalk, this is a favorite place for many. BoardWalk tales say that this bar is where the magicians and illusionists would gather after their performances to compare tricks and create new cocktails. The enchantment is apparent inside this space. Cozy up to the bar and order one of their magic-themed drinks, like a Magic Hatten, a Magician White Blend or a Hoptical Illusion IPA.
Hours: 4pm-11pm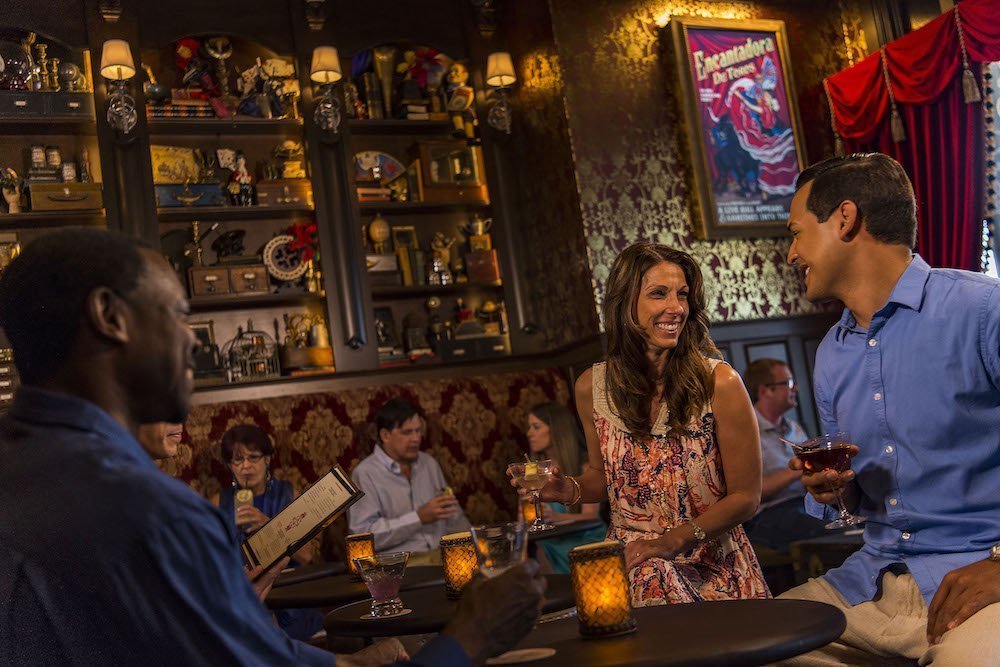 Enjoy an Appetizer
Big River Grille & Brewing Works
A true microbrewery, this place gives you the opportunity to share a flight of their beer alongside an order of nachos, one of three dips, or a quesadilla. Sit outside on the patio, which is another great people watching spot. Be sure to look into the brewer's window to see their brewmaster in action!
Hours: 11am-11pm
Main Course
Trattoria al Forno
The backstory here is that the restaurant is owned by a family who used to own a boarding house and restaurant, that then grew into this larger restaurant. The more casual of the two dinner options, it also allows you an open view into the "on stage" kitchen. The seating area makes you feel as if you are guests of an Italian family, boasting about their world-class Italian wine.
Hours: 5pm-10pm
Yachtsmen Steakhouse
Located at Disney's Yacht Club, Yachtsmen Steakhouse is a signature Disney restaurant beloved by many. It is a ten-minute walk around Cresent Lake from Disney's BoardWalk and a great alternative on our itinerary if you're looking to really explore the area. As you might have guessed, hand-cut steaks are the star of the show here, and there is a fantastic selection of seafood and other options too. The atmosphere is very date night worthy, so get a little dressed up and enjoy the experience.
Flying Fish
Recently redesigned with an open kitchen, this seasonal seafood restaurant embodies luxury dining. For every dish, the presentation is key. There is a chef's counter which lets you peek into the kitchen as your food is prepared. If you choose to have your main course here, we highly recommend making reservations and checking out the dress code beforehand.
Hours: 5pm-9:30pm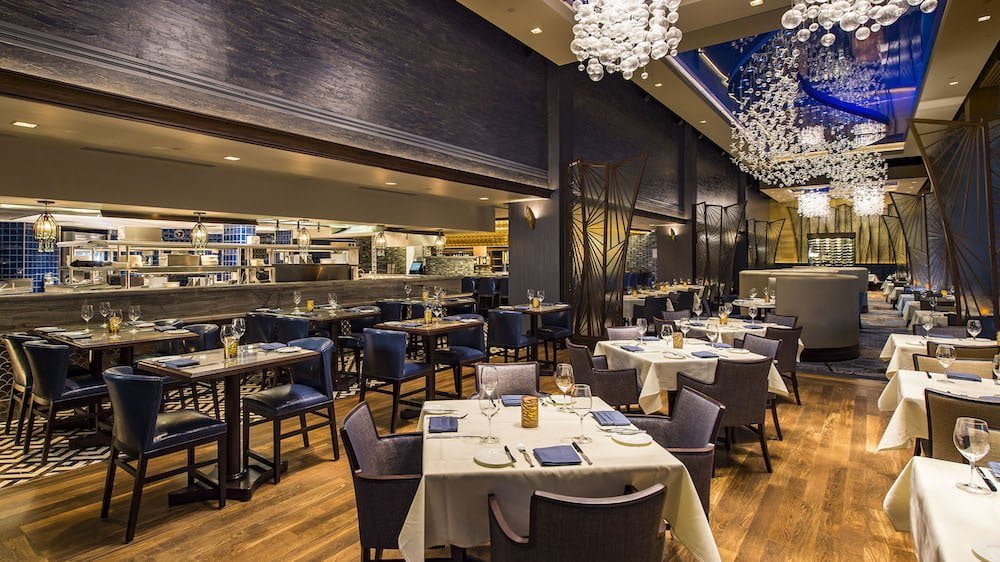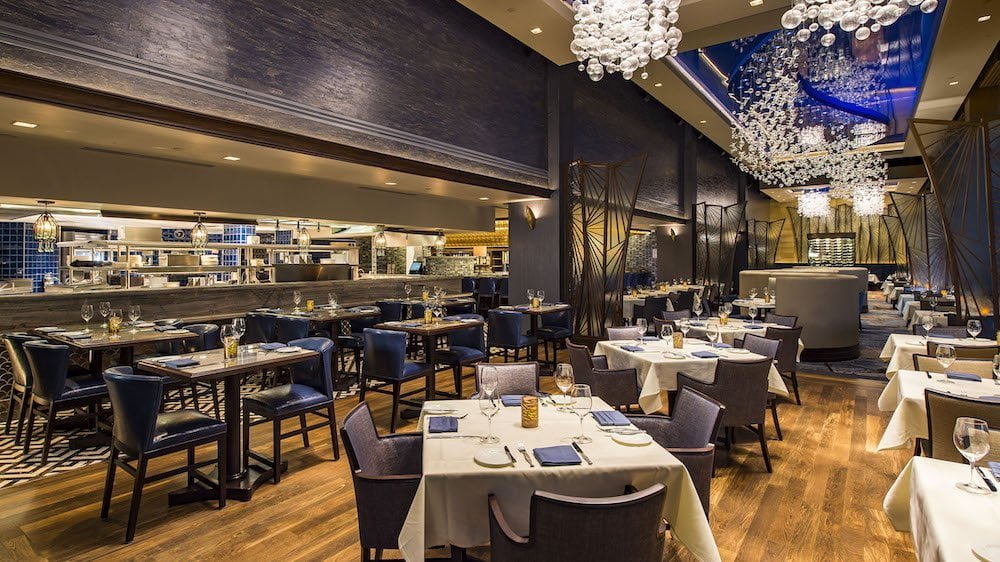 After Dinner Fun
After indulging in all the food and drinks, take a break and let your food digest by visiting one of these game stops.
BoardWalk games
Throughout Disney's BoardWalk, you'll find various midway games and live entertainers, such as free throw shooting, ring toss, jugglers, magicians, and more. Take some time to explore!
Surrey Bikes
Rent a 2-person surrey bike for half an hour to travel around the BoardWalk and burn some calories. Surrey bike rental costs around $25 per half hour. The bike rental station is located right in the middle of the BoardWalk.
ESPN Club – Permanently Closed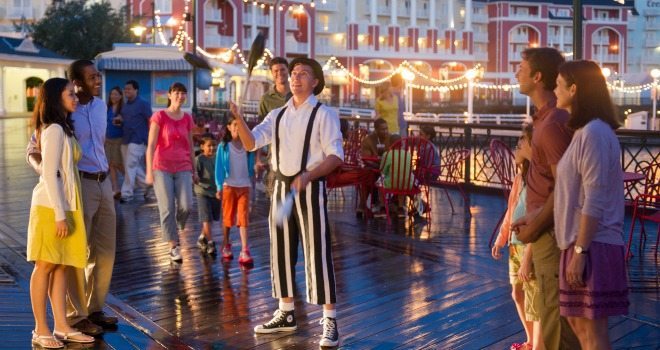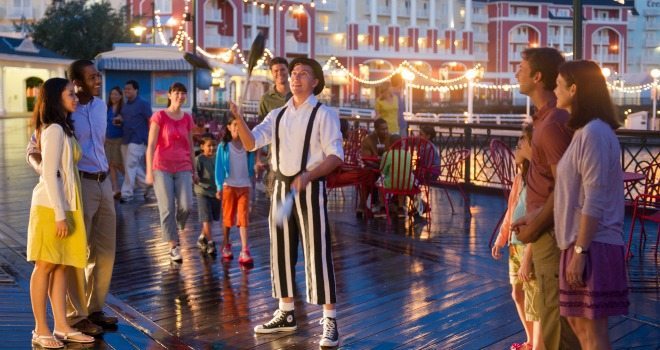 Dessert
BoardWalk Ice Cream
What was once home to Ample Hills Creamery, is now simply named BoardWalk Ice Cream. This classic ice cream parlor offers awesome sundaes and shakes, as well as simple scoops of ice cream. Currently the only plant-based options are soy-based chocolate and vanilla.
BoardWalk Treats
Just like there are games scattered around the BoardWalk, there is also food! And we all know fried, greasy fair food is the best. So, grab a funnel cake and enjoy!
Continue the Night
Jellyrolls
Probably the most famous spot on Disney's BoardWalk is Jellyrolls, a dueling piano bar. While the cover to get in might seem a little expensive, it is definitely worth the cost. It's a little bit tamer than your usual non-Disney piano bar, but the piano players are incredibly talented. The bar can become standing room only as everyone wanders over after visiting Epcot. And the later it gets, the better the music and environment become. Request one of these songs for a truly unique performance: "Disney Medley," "TV Show Medley," "Boy Band Medley," and "Rainbow Connection."
Hours: 7pm-2am
BoardWalk Courtyard
Before you leave for the night, take a nice romantic walk around the grounds of Disney's BoardWalk Inn. If you venture back into the hotel, make a left and walk straight out of the far doors. This will lead you to a private courtyard where many of the inn's suites are located. It is a very secluded, romantic spot where you can enjoy some alone time away from the crowds. Please be mindful of the guests and do not visit this spot too late.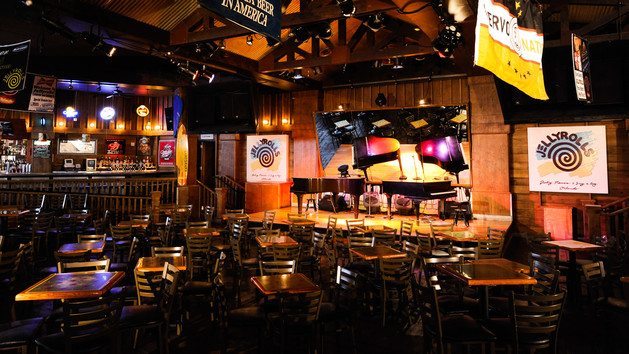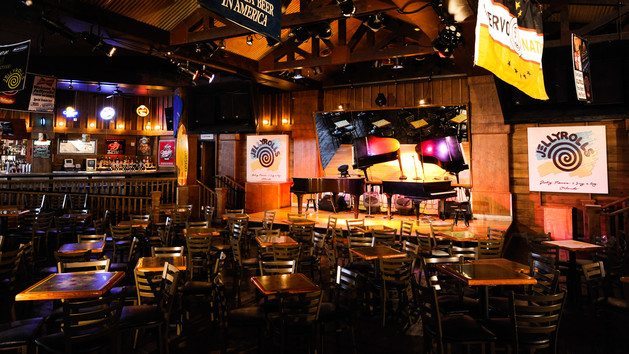 Pro Tips
Parking
When parking at Disney's BoardWalk, you must present an ID. Keep in mind it may be difficult to find parking if there is an event going on at Epcot. Sometimes having a dining reservation helps. You can always use a rideshare app or Disney transportation to make it easier all around.
Fireworks
Disney's BoardWalk is one of the locations we recommend for fireworks viewing. Be sure to include this in your schedule if you are interested.
Sit at the Bar/Make Reservations
We highly recommend you sit at the bar at each location, especially if you're just ordering a few things to share. Reservations are highly recommended for any table service restaurant.
Hidden Mickeys
While you are at Disney, you might as well be looking for hidden Mickeys. You can search for their locations in advance, or conduct your own scavenger hunt to see how many you can find during your visit.
Hours
Please note: Hours for restaurant locations can change based on the season. Please check the website before making your final plans.
Disney's Mobile Ordering
You can Mobile Order food at select restaurants and quick service locations through the MyDisneyExperience app. This includes select table service restaurants like Ale and Compass at Disney's Yacht Club. This is a great option if you want to enjoy a meal away from the busy dining room. There is plenty of seating throughout the entire BoardWalk area.
Disney Boat and Skyliner Transportation
The BoardWalk area is beloved because of its prime location between EPCOT and Disney's Hollywood Studios. These theme parks are within walking distance, and there is also boat transportation and Disney Skyliner transportation. The Skyliner station is near the back entrance to EPCOT by Disney's Beach Club. Check out our Skyliner Crawl itineraries.
Additional Options
While some of these options are not immediately part of Disney's BoardWalk, they are convenient and can always be included or substituted for any of the locations listed above.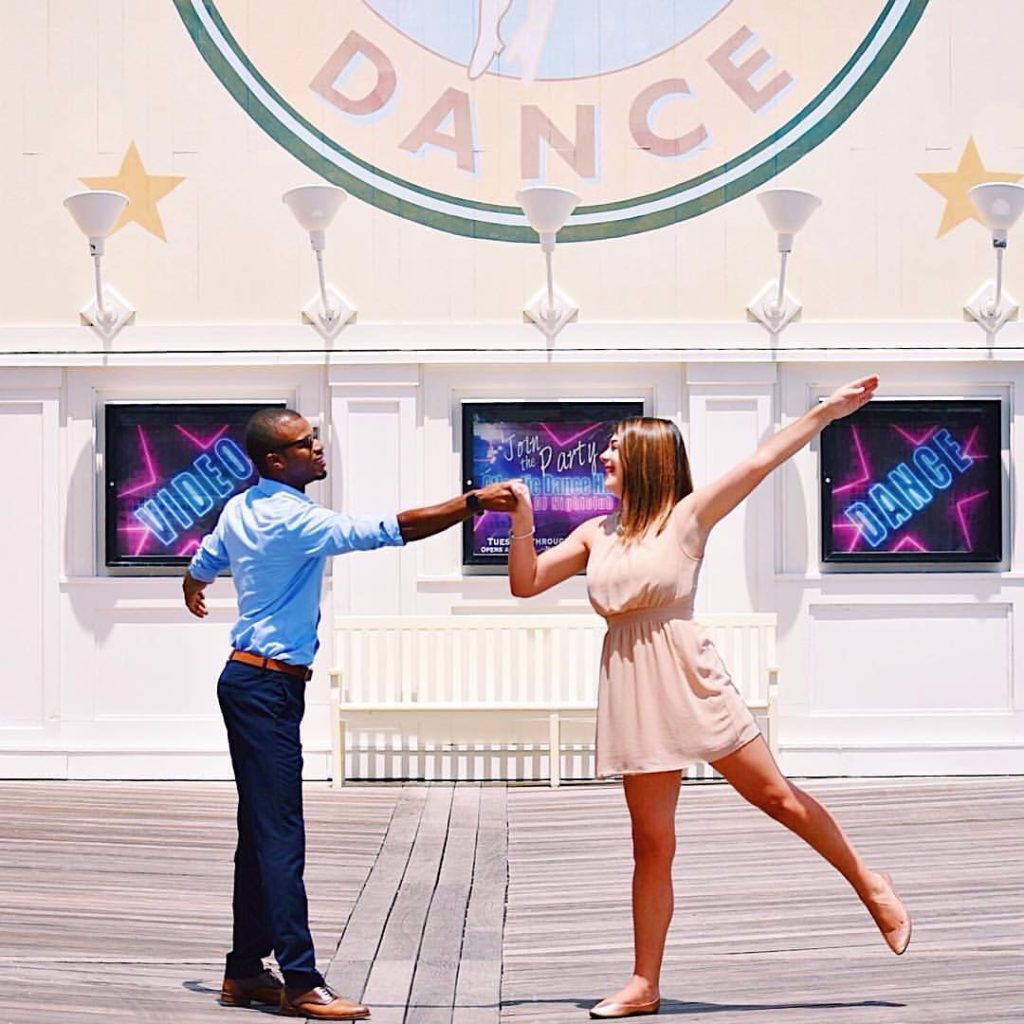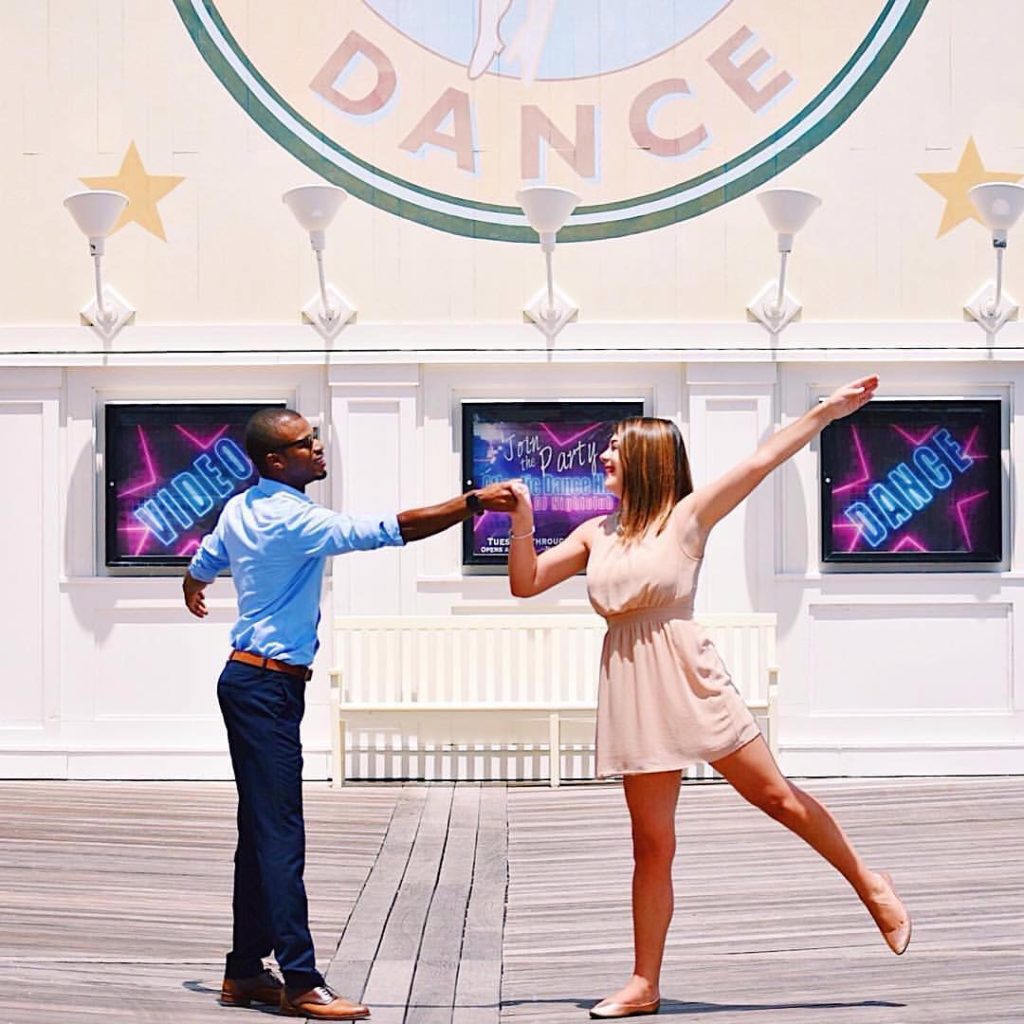 Feature image credit: Jellyrolls