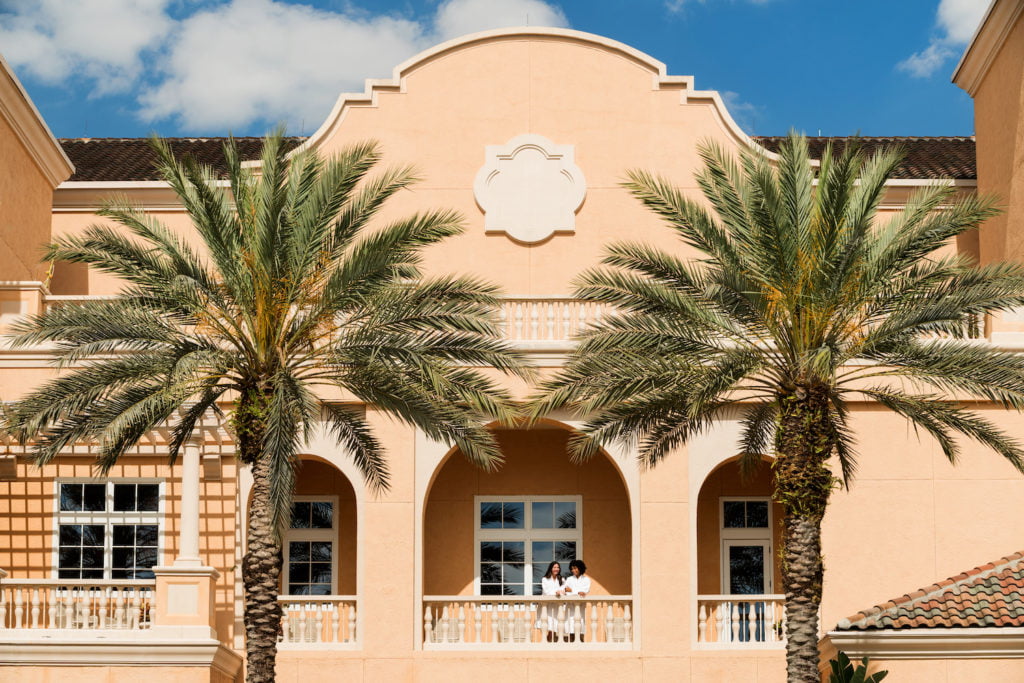 One of my favorite Orlando-based artists, Nina Ramos, shared a post on Instagram a few months back about a fun girls "date night" she had recently enjoyed with one of her closest friends. Her friend won a fancy dinner at Christner's and invited Nina to be her plus one. So, they used the dinner to celebrate their friendship and recognize their accomplishments from the past several years, while indulging unapologetically in wine, steak, desserts and more.

I just love this idea.

In my eyes, deep supportive friendships are every bit as important as our main romantic relationship. It's beautiful to plan a special evening with a close friend just like you plan date night with your partner. So, inspired by Nina's post and experience, below you'll find a few ideas for planning your own girls' date night with a close friend to honor your friendship, share your accomplishments, and support each other.
Steakhouse Date

Take a page out of Nina's book and do dinner at a fancy steakhouse! Personal favorites include Kres Chophouse (downtown Orlando — don't skip the bread pudding for dessert), Christner's, Knife & Spoon at The Ritz-Carlton Orlando, Grande Lakes, and Bull and Bear.

Find more options in our guide to steakhouses for a swanky night out.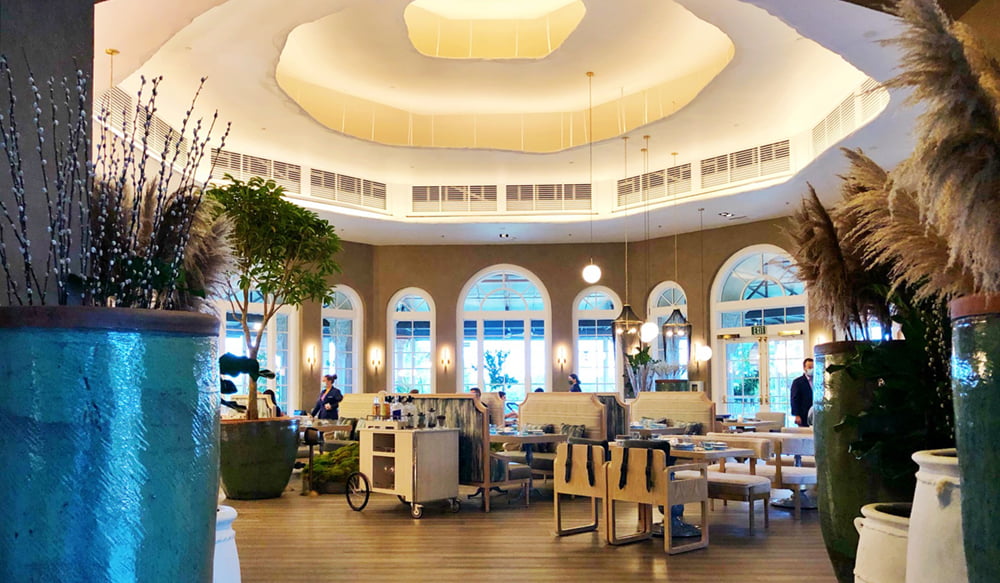 Progressive Meal

My friend Hannah taught me everything I know about planning a proper food crawl. Before she moved back to her home state of Ohio, she would plan epic crawls for friends utilizing the SunRail, Disney monorail, or good old fashioned ride share services. While these require a bit more planning in the logistics department, it's worth the effort.

Here are a few food crawl itineraries to inspire your culinary adventures: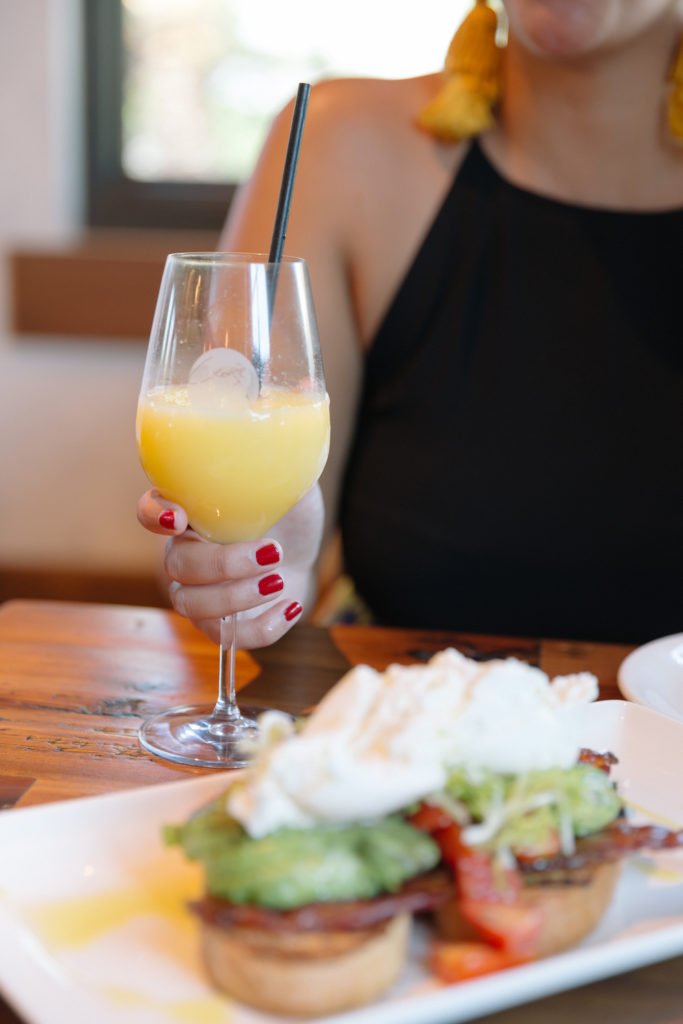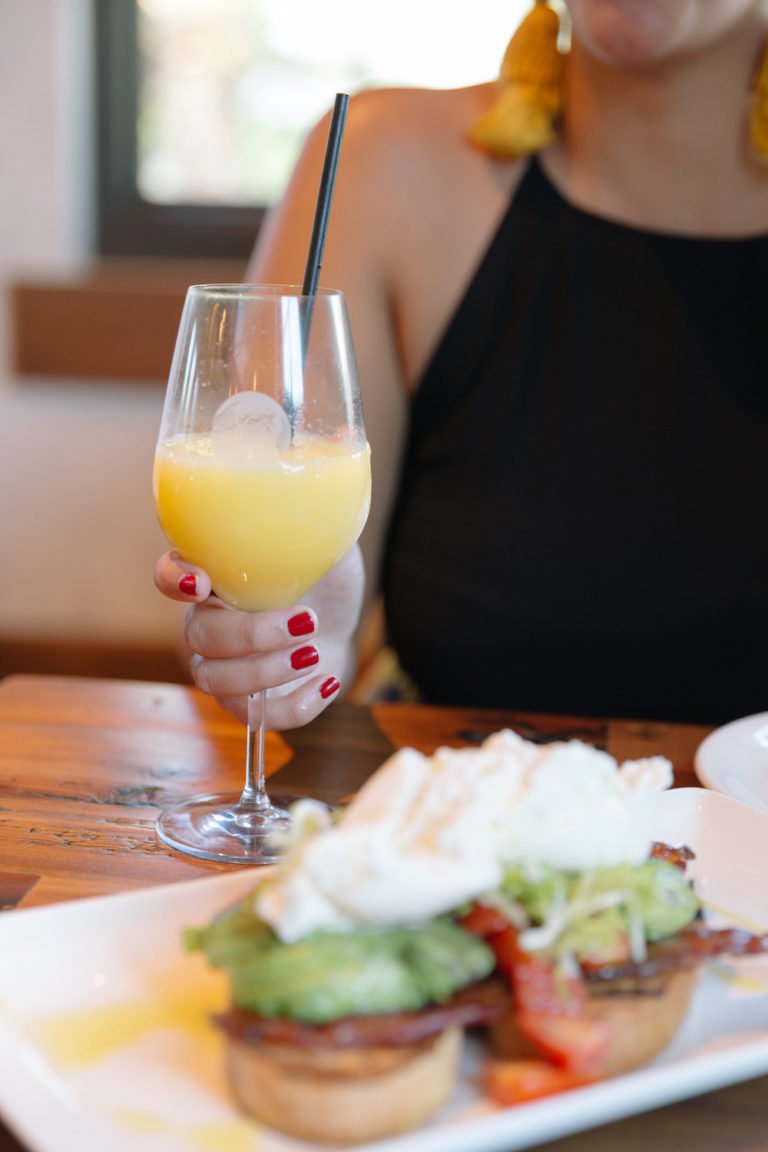 Resort Slumber Party

Go big with an overnight hotel stay. Put on the fancy hotel robes, pack some face masks and settle in for a resort-style slumber party. Earlier this year, one of my best friends and I spent the night at Hard Rock Hotel Daytona Beach to celebrate her birthday. We arrived early for a beachfront brunch, stowed our bags until our room was ready, and then spent the rest of our time walking on the beach, lounging by the pool and dining at the on-site restaurant.

Other properties that would be perfect for a girls' getaway include Streamsong Resort (there's a gorgeous spa with grotto pools), glamping at Lake Louisa State Park or renting a tiny home in College Park.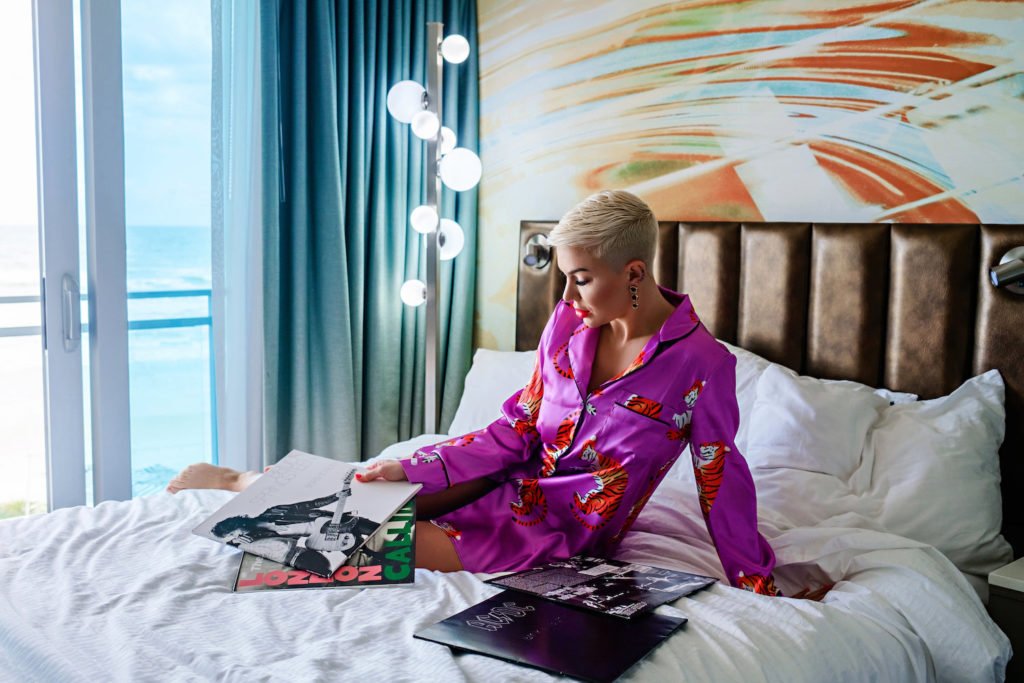 Photo-Worthy Picnic

Several local companies, like Orlando Picnic, specialize in elaborate picnic setups where all you need to do is show up and enjoy. You could also order a grazing box from La Femme Du Fromage, The Board Bunny, or La Tabla and set up your own spread. Our guide to picnic planning has the full scoop.

Prefer more of a DIY approach? Meet up at Disney Springs and head to the quick-service window at Wine Bar George to design your own picnic basket, including alcohol. As long as you spend $60, the picnic basket, glassware and utensils are all included.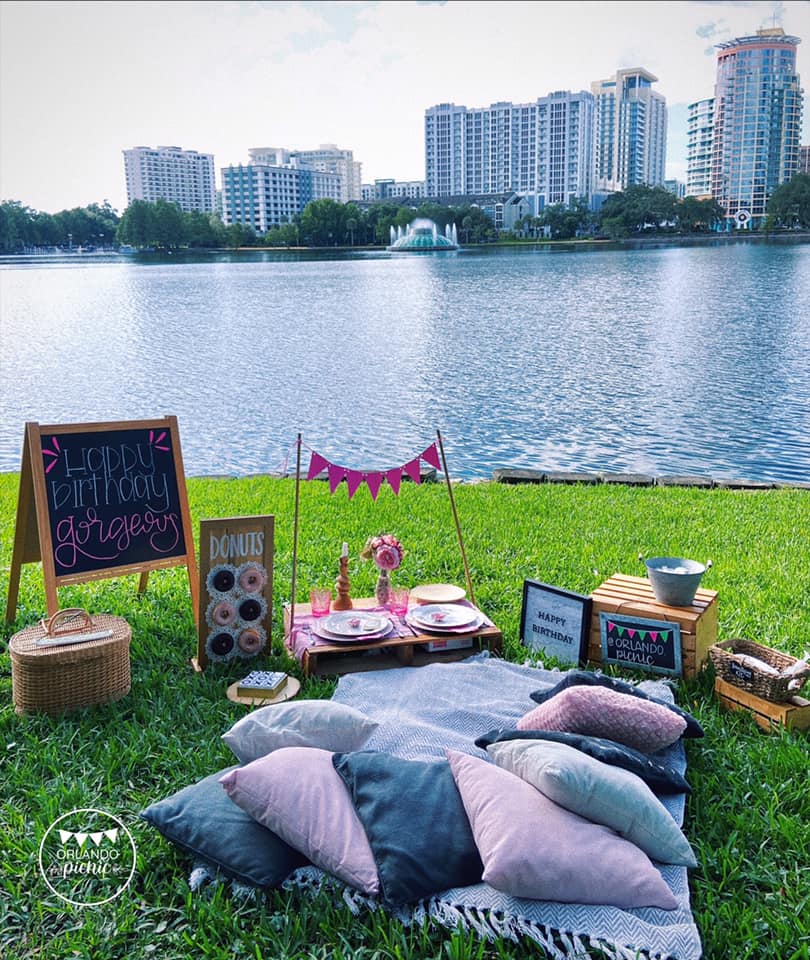 Artsy Date

Are you a little more artsy fartsy than your partner? Save date night for activities you both enjoy equally, while attending arts experiences with an artsy friend.

A few artsy girls' date night ideas:

Get tickets to the ballet or a Broadway show at Dr. Phillips Center for the Performing Arts (Bösendorfer Lounge at the Grand Bohemian Orlando is a great spot for apps and drinks before the show!)
Check out the latest exhibits at Orlando Museum of Art, or attend the gallery's monthly 1st Thursday art event
See as many shows as you can at Orlando Fringe
Attend a play at Orlando Shakes
Enjoy brunch and a variety show at HAÖS on Church
Immerse yourself in the arts with Creative City Project's art experiences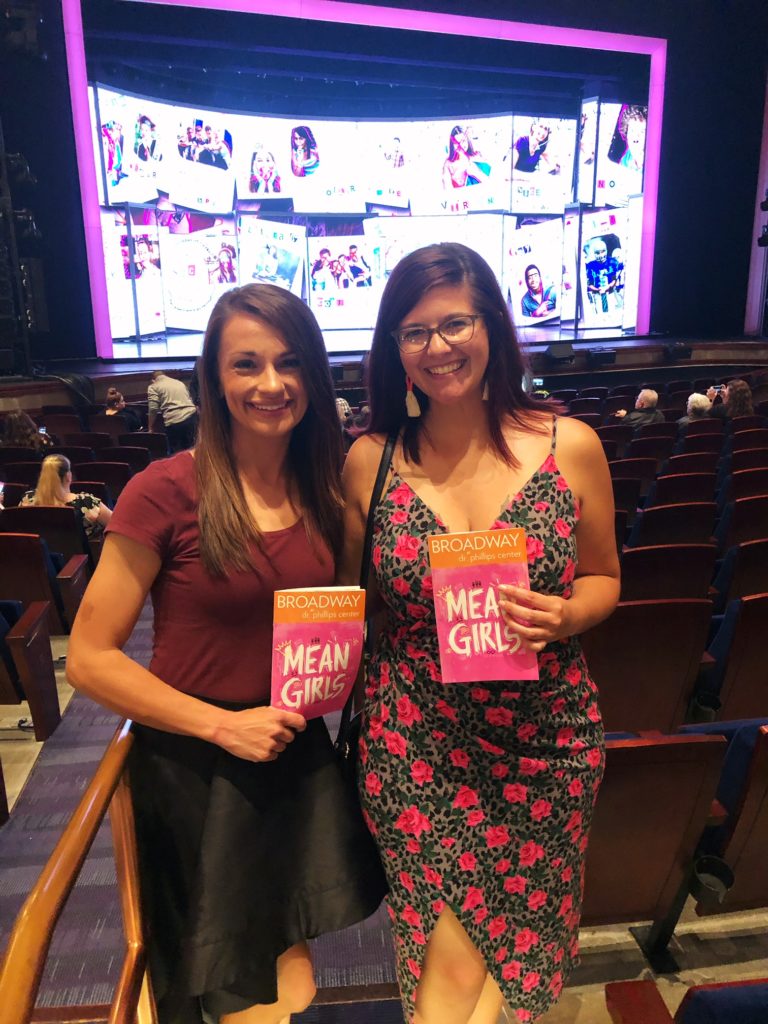 Fancy Spa and Pool Day

We love a good couples' spa day. But a girls' day out at the spa paired with lounging by a resort pool is just as fun. In the past, we've scored spa and pool day passes from Groupon, and sites like ResortPass offer day passes to local resort pools. Many of the properties that participate also have fantastic spas. And, we've done the research on local resort pools open to non-overnight guests with qualifying spa appointments or day passes.

A fun new alternative: My Beer Spa! This new spot on I-Drive allows you to soak in tubs of water, hops and antioxidants while sipping unlimited self-serve craft beer and wine. Your private room also includes a sauna, and rooms can accommodate up to four people.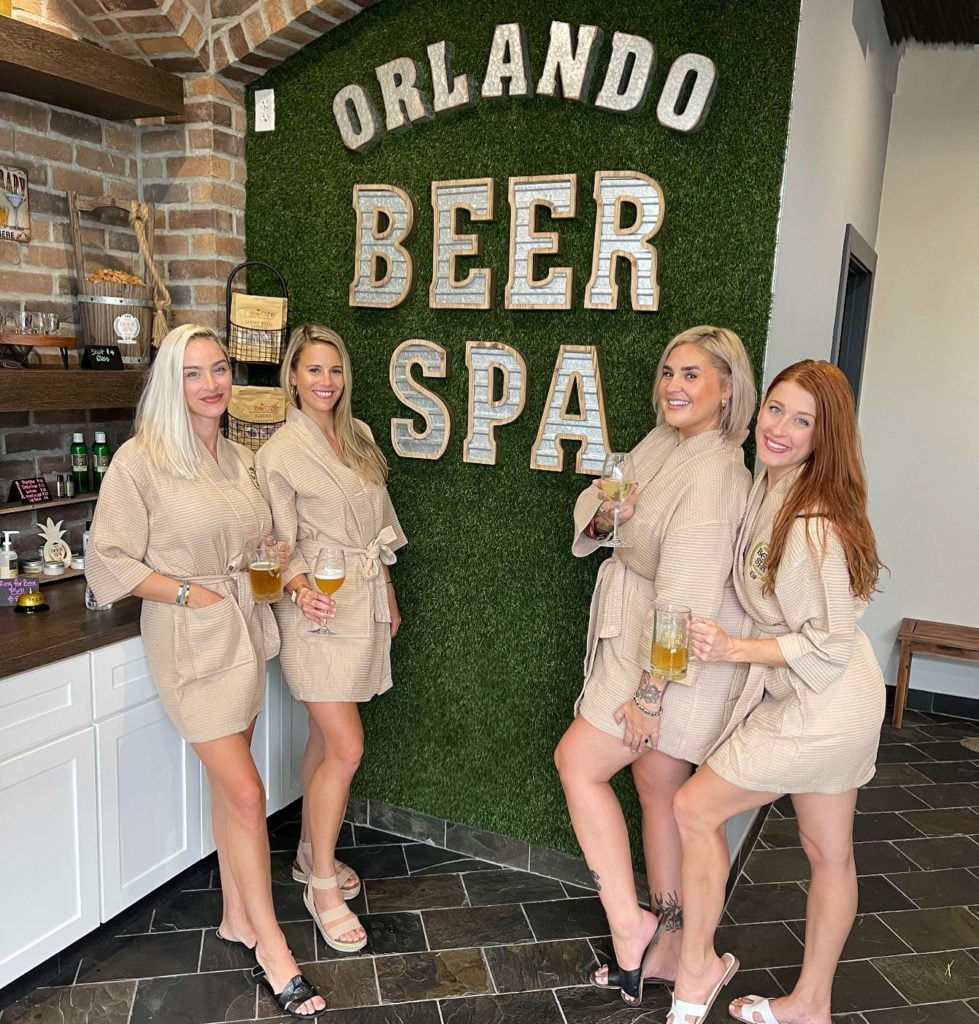 Dessert Only Date

Why not…have dessert for dinner? While Orlando's dessert-only restaurants are obvious picks for a sultry date night, they're perfect for girls' night out, too. At Better Than Sex, risqué decor, chocolate-rimmed glasses of wine and cheekily-named desserts are sure to delight. The Glass Knife in Winter Park is another noteworthy spot, with Insta-worthy confections best enjoyed with a glass of champagne. Our recommendation: order 3-4 desserts and share!

Related: Girls' Night Approved Dessert-Centric Restaurants and Bars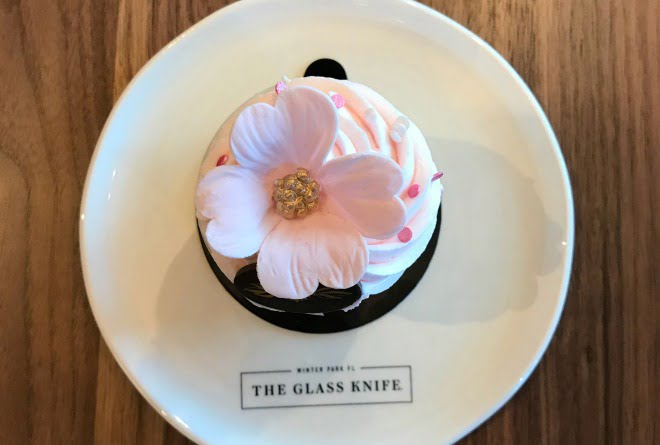 Dinner and a Movie Girls' Date Night

No need to reserve this classic date night combination solely for a night out with your love. Meet a friend at Eden Bar for cocktails and apps on the picturesque outdoor patio before catching a movie you've never heard of at the adjoining Enzian Theater. Eden Bar has fun specials every day of the week, like discounts on tiki cocktails every Tuesday and mimosa deals on Sundays.

Periodic film festivals, weekly cult classic screenings on 35mm film, and spooky Halloween movies at Enzian are sure to spark interesting discussions, too! Here's what's playing now.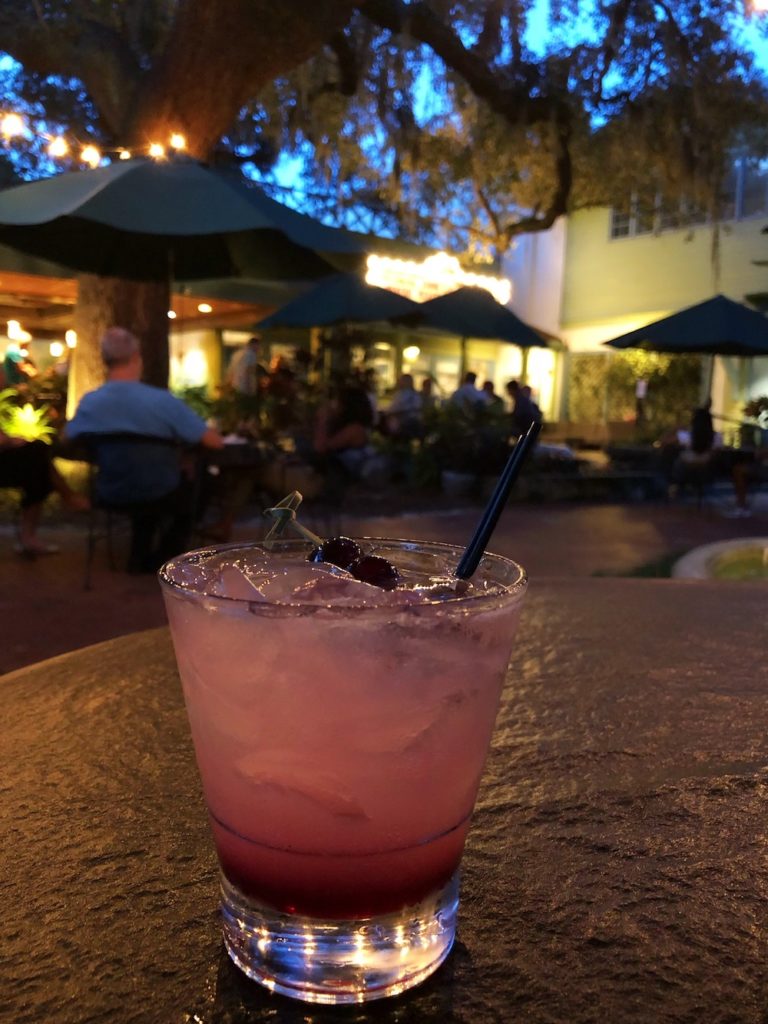 Group Brunch

Gather your best gal pals for a weekend brunch. This is also a fun way to connect some of your friends who may not have met before. Favorite spots for a girls' brunch include The Hampton Social, Canvas, Maxine's on Shine, Reyes Mezcaleria, and Bulla Gastrobar.

Scope out our full guide to brunch in Orlando for more ideas.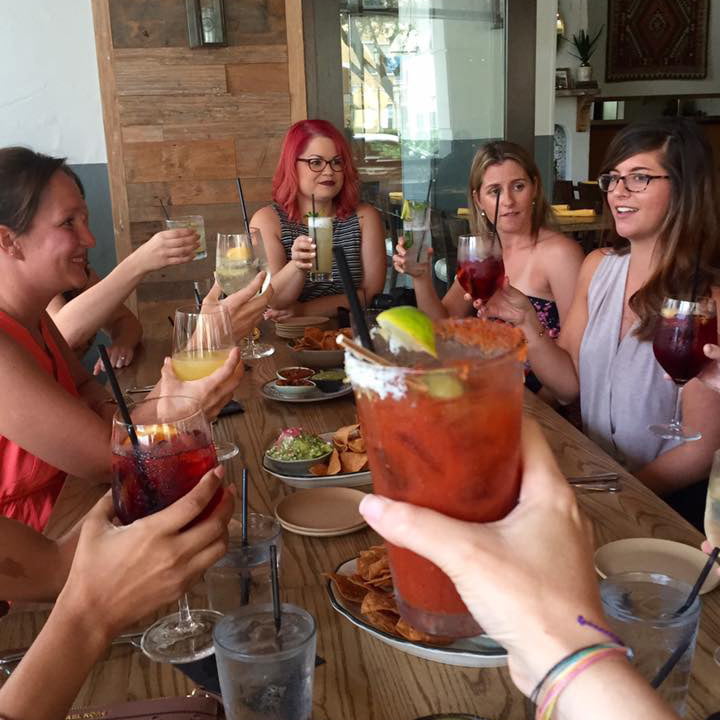 Find Your Go-To Place

You probably already have a go-to restaurant or activity for date night. Why not have a special spot to visit regularly with a friend? Lose track of time talking and laughing at your favorite coffee shop, or designate a restaurant as your go-to meet up spot each month. This also makes planning spontaneous get-togethers super easy – just agree to meet at your spot.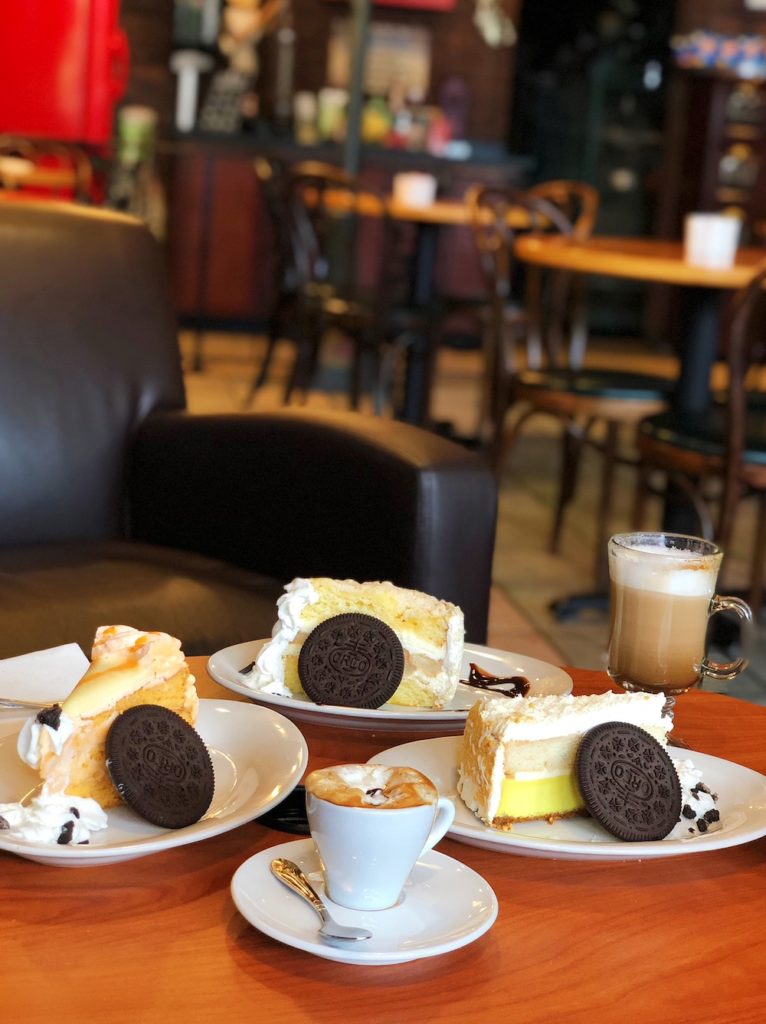 More Fun Girls Date Ideas
Attend a local outdoor yoga class together, or book a private session with a group of friends
Explore Bok Tower Gardens
Go kayaking somewhere scenic like Rock Springs Run
Buy fancy cheeses, champagne and snacks to make an epic cheeseboard to share (follow our tips here)
Check out a local farmers market and pick up ingredients to cook lunch together
Learn new skills at a cooking class (we love Publix Aprons Cooking School)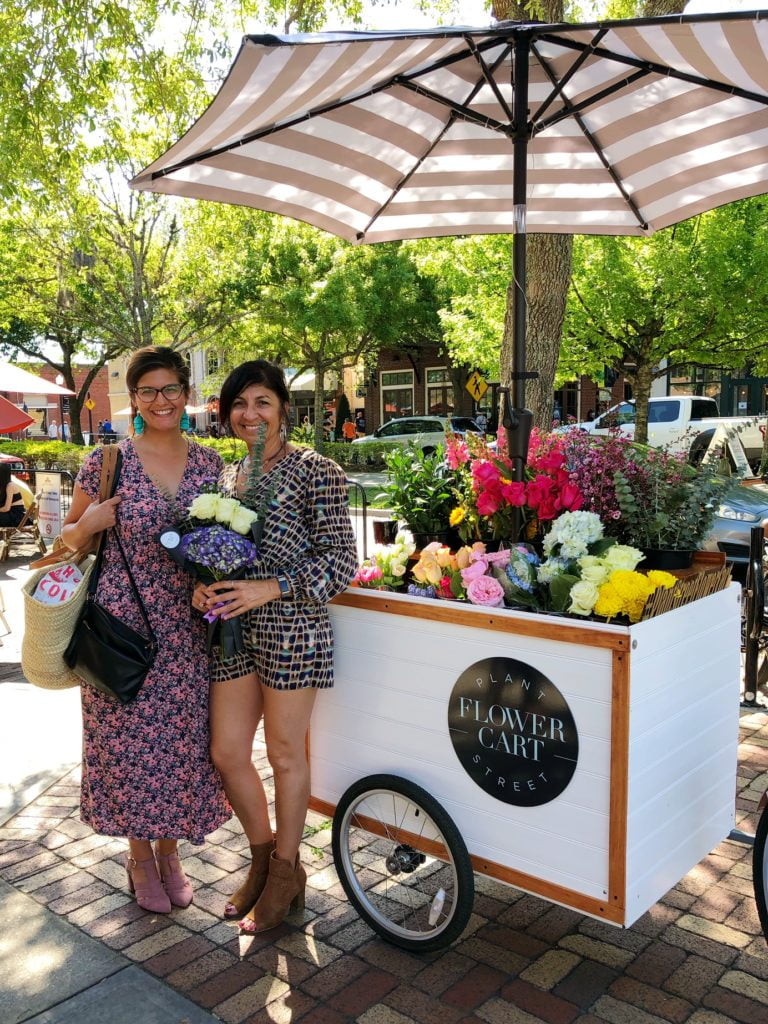 Feature image credit: Grande Lakes Orlando