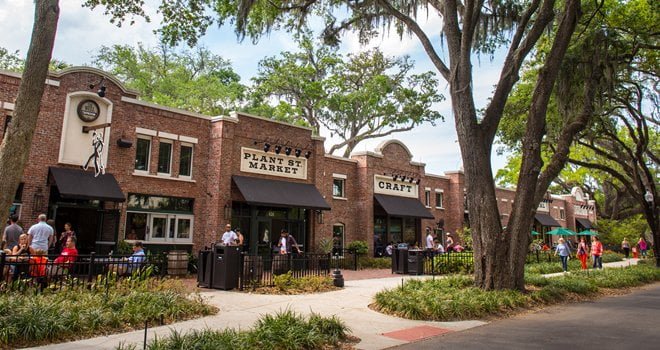 Plant Street Market is a one-stop shop for date night: delicious eats, a bustling brewery, easy access to the 22-mile paved West Orange Trail, and a killer outdoor patio.

Located 25 minutes from Orlando in charming downtown Winter Garden, the market houses over a dozen local vendors. So if you're feeling like sushi but your date is craving pizza, this may be the answer to your "where to go" woes. The activities don't stop at food; you can also partake in fun events and festivals held at the market, or settle in to listen to live music every weekend.

There's no wrong way to have a date at the market, but below you'll find a few itineraries for easy planning.



Note: This post was originally published in February 2018 and has been updated.

Pizza + Brews

It makes sense to start with my personal favorite Plant Street Market date combo: pizza and beer. After a 4.5-mile bike ride from West Orange Bikes & Blades to the market, my boyfriend, John, and I are always ready to refuel before heading back.

Start out by heading to Michael's Ali Coal-Fired Pizza to pick up a freshly made pie to share. Choose from one of six pies from the menu (the Brooklyn is delicious!), or create your own. A cold pint of beer from Crooked Can Brewing Company, just steps away, accompanies the carb-coma-inducing meal perfectly. Signature beers include the Cloud Chaser Hefeweizen and High Stepper IPA.
Related: A Culinary Map of Plant Street Eats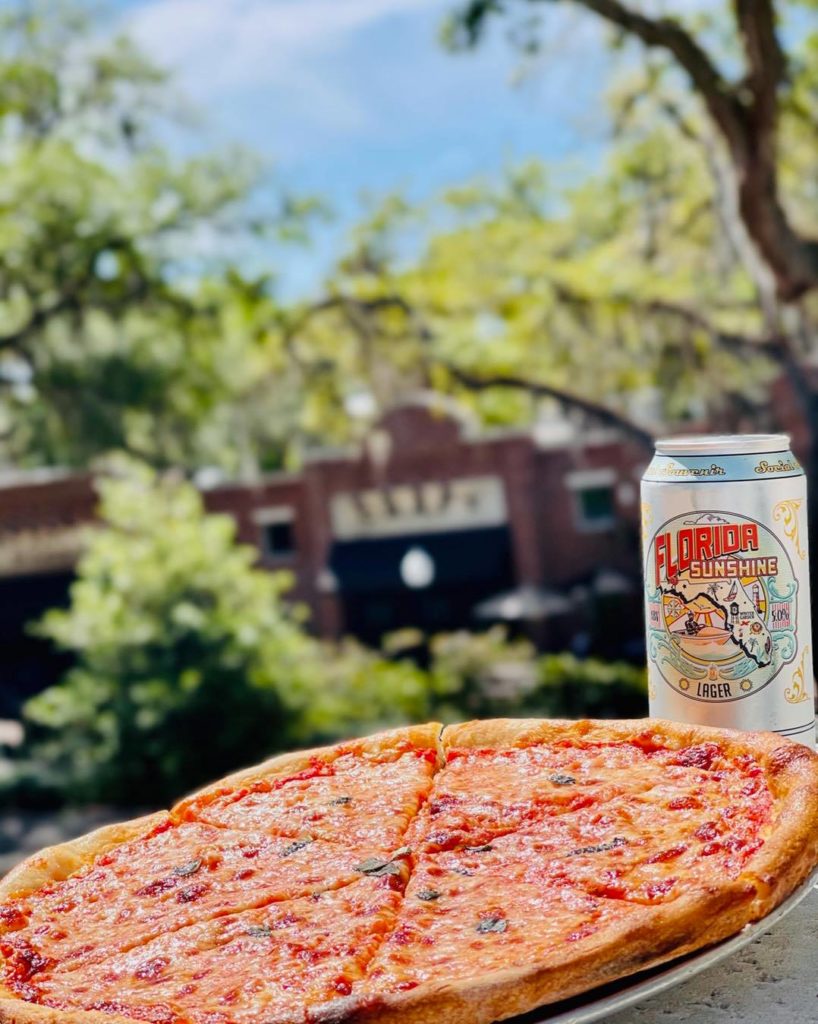 Live Music + Events at Plant Street Market

Weekends are the perfect time to visit Plant Street Market. Grab food and a few beers and then head out to the sprawling outdoor patio for live music every Friday, Saturday and Sunday.

Live musicians typically perform every Friday at 6pm, Saturdays at 1pm and 6pm, and Sundays at 1pm. Check the events calendar to see who's playing and when.

Besides live music, Plant Street Market also hosts fun events throughout the year, including a fall festival Oktoberfest celebration, pet adoption events, trivia, St. Patricks Day party, Cinco de Mayo festivities, and more.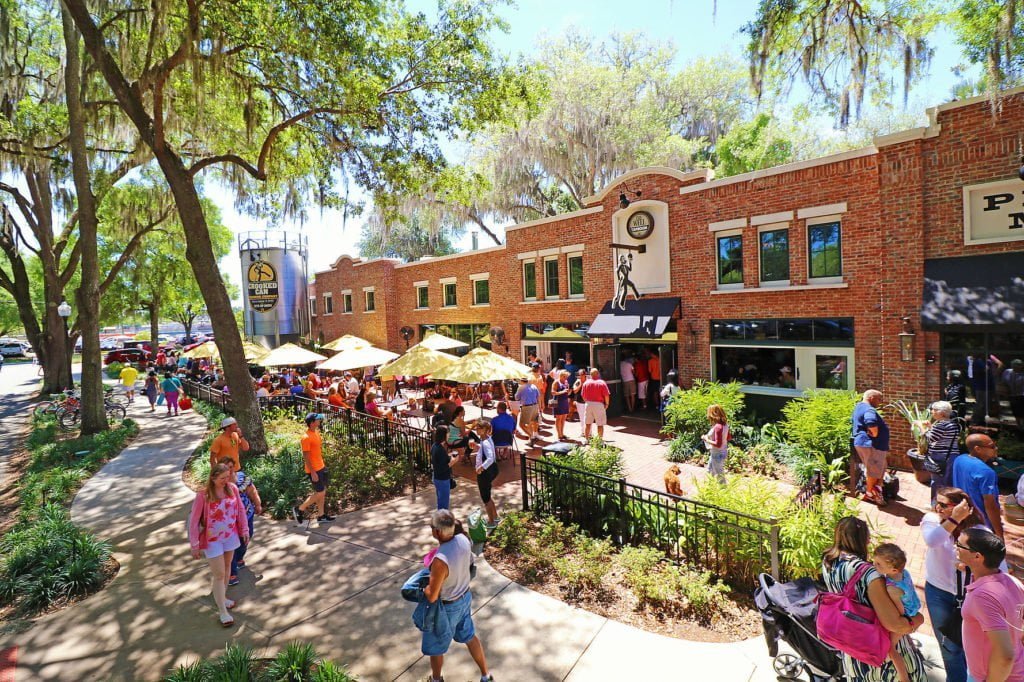 Afternoon Tea

Feeling classy? AntiquiTEAs is your go-to spot for afternoon tea. Select from over 30 varieties of loose leaf tea, including seasonally-inspired selections, for a hot (or cold) afternoon treat to sip. You can even get boba tea here!

For the ultimate girls' day or double date, contact the shop directly to book a private tea party. Couples will enjoy the Base Tea service, which includes two pots of tea and assorted sweets to share. Full Tea is available for groups of four or more and includes a pot of tea for each guest plus mixed greens, scones and cream, tea sandwiches served on vegetable rounds, plus assorted sweets and fruit.

Prefer something stronger? Local favorite Axum Coffee has a stand in Plant Street Market across from AntiquiTEAs.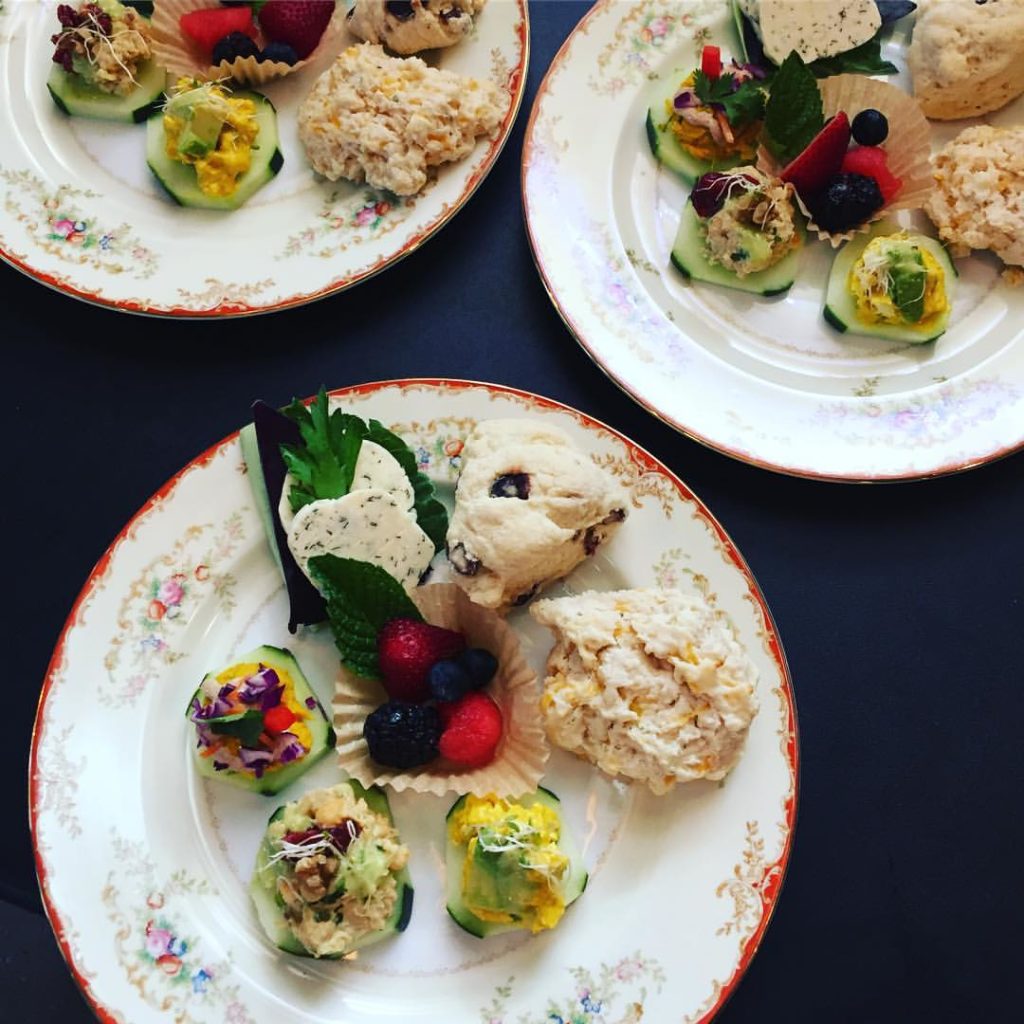 Dessert Hop

Instead of choosing one dessert after your meal, choose three with a dessert hop. Sir Benji's Donuts crafts fresh, made to order mini donuts. This husband and wife owned shop offers crazy fun flavors like apple cider moonshine, bourbon bacon, churro, and the French Quarter, a beignet-inspired doughnut. Donuts come in orders of a dozen (pick two flavors) or half dozen (one flavor).

Continue your sweets journey with a stop at David Ramirez Chocolates across the way. Feast your eyes on the chocolate fountain before ordering an assortment of macarons and almost too pretty to eat chocolates. Or, pick up a bag of flavored popcorn to share from NOSH.

On a steamy summer day, make a stop at Paleteria Original, a cart serving up handcrafted paletas (ice pops made with fresh fruits and ingredients). Cool down with flavors like Strawberry and Nutella, Double Dulce de Leche, Oreo, and Passion Fruit.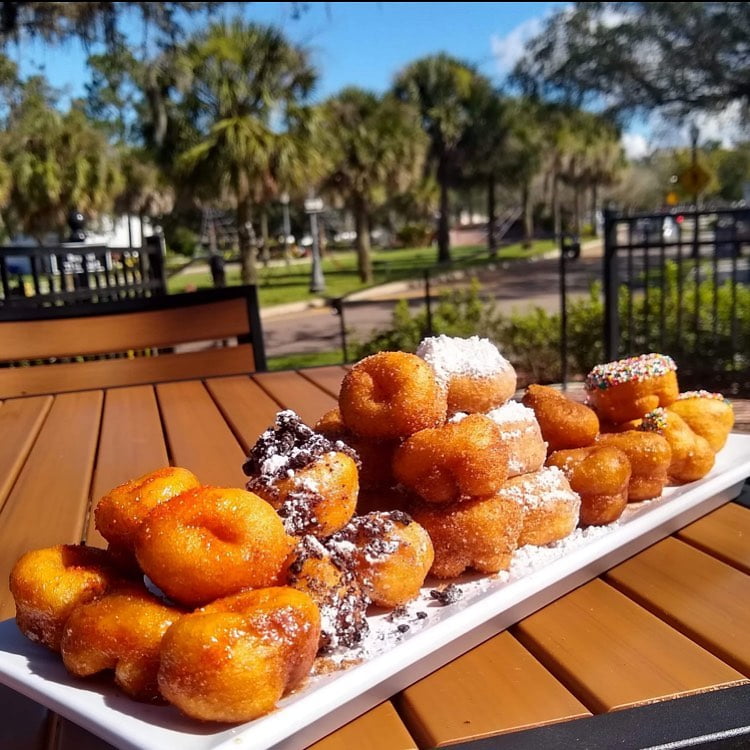 Plant Street Market Progressive Dinner
APPETIZERS

Start with some nibbles of sushi at Jodo Sushi, or some loaded fries from This Little Piggy topped with cheese sauce, BBQ sauce, pulled pork, and scallions. You could also start your feast with ooey-gooey Raclette cheese-topped creations from Morthan Cheese or fresh ceviche to share from Ceviche Mix.

ENTREE

You've got tons of options for entrees, including BBQ at This Little Piggy, coal-fired pizza at Michael's Ali Coal Fired Pizza, custom mac n' cheese from MAC'd Out, a meaty sandwich from The Local Butcher and Market or empanadas from Empanada & Co.

But the real draw is Plant Street Market's newest addition: a Winter Garden outpost of Hunger Street Tacos! This brand new location of one of our favorite local taco spots is currently in soft opening mode. Highlights of the Plant Street Market location include an Al Pastor trompo, a vertical spit for authentic tacos al pastor; fresh tortillas made daily by hand from heirloom Mexican corn; and a stunning mosaic depicting Mexico City's Satellite Towers sculptures.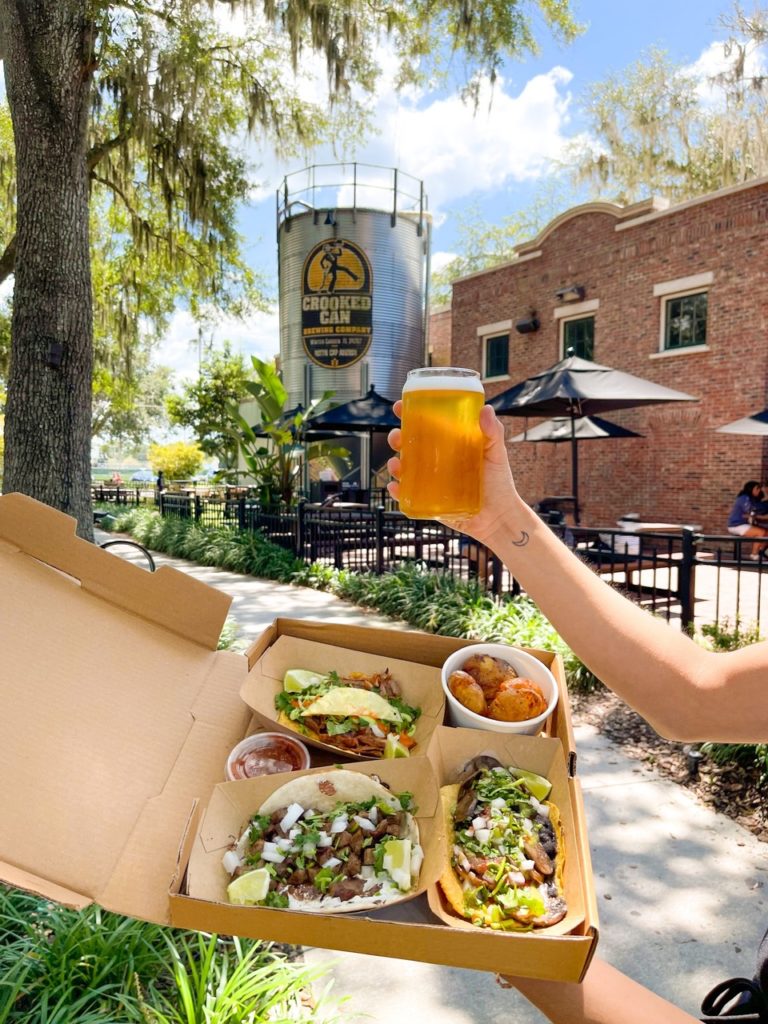 DESSERT

After your main dish, keep up the progressive experience by completing the dessert hop above.

Farmers Market Date

Just steps away from Plant Street Market, you'll find the bustling Winter Garden Farmers Market. This local market sets up shop at the Winter Garden Downtown Pavillion every Saturday from 8am-1pm. Find oodles of local organic produce, fresh pasta, desserts, flowers, and other specialty food items.

Start at the market to pick up ingredients for a home cooked meal, and then walk back to Plant Street Market to pick up additional items (like fresh meat from The Local Butcher) and grab a bite to eat.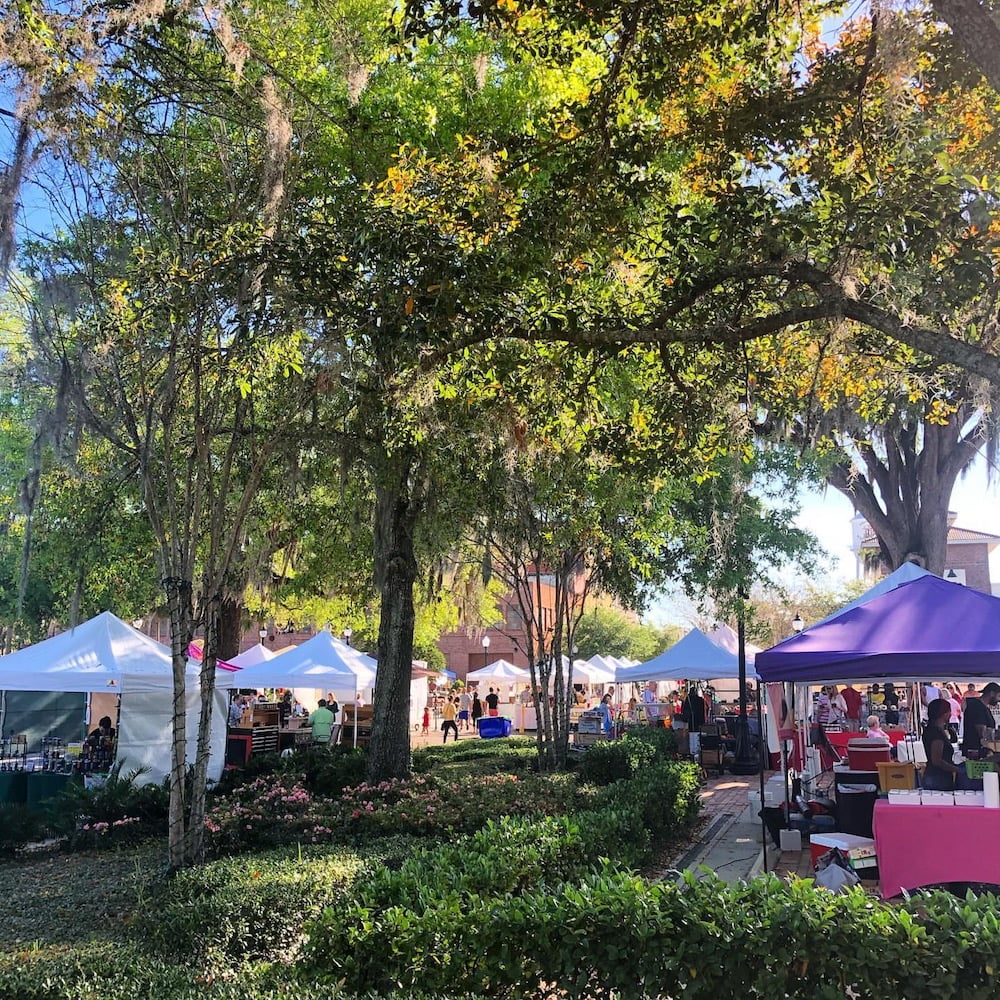 Healthy Eats

Plant Street Market has healthier options, too! Press'd Juice Bar & Kitchen serves some of the prettiest acai and pitaya bowls around town, topped with granola, coconut, and fresh seasonal fruits. These bowls are great fuel for a bike ride or walk around town.

Aside from acai bowls, they also serve fresh smoothies, cold pressed juice, salads, avocado toast, chia pudding, plant-based wraps, and mini elixirs. Pair lunch or dinner with a bike ride and you've got a fitness-friendly date night.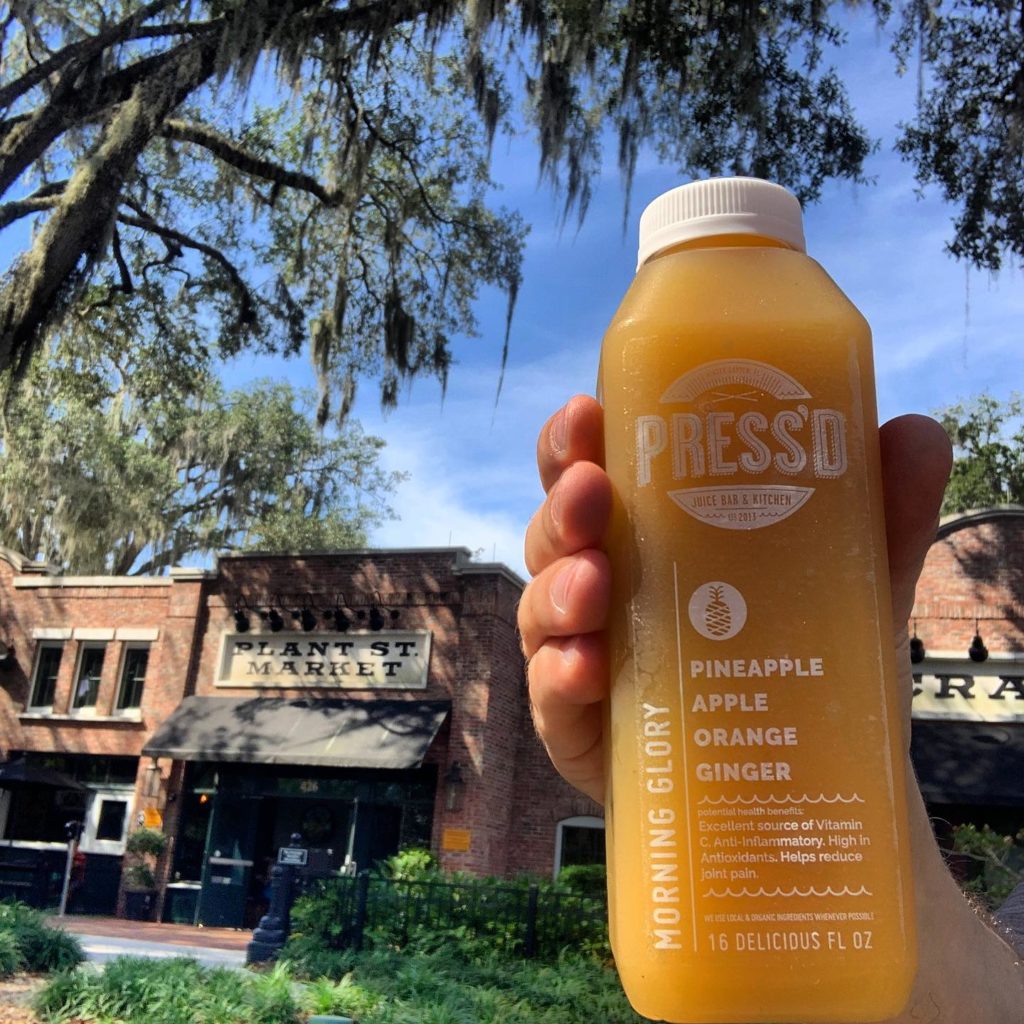 TIPS + DETAILS

The market is busy on weekends, especially when the weather is nice. Arrive early or visit during a weekday if you're looking for a more subdued atmosphere.

Renting bikes? From West Orange Bikes & Blades, expect a 45-minute ride at a relaxed pace on mostly flat paved terrain. Rentals are due back at 5pm, so this works best for an afternoon visit. Alternatively, you can rent bikes from Winter Garden Wheel Works' rental station a little over a half a mile from the market (15-minute walk).

Plant Street Market
426 W Plant St
Winter Garden, FL
Monday – Saturday 10am-7pm
Sunday 11am-6pm
crookedcan.com/plant-st-market

PLANT STREET MARKET VENDOR HOURS

Each vendor has independent hours. Some food spots close as early as 6pm, with others staying open late until 9 or 11pm.

Check current hours ahead of your visit and plan accordingly if you're visiting for an evening date or arriving earlier in the morning.